Charming and packed with historic buildings, Dresden is tucked away in eastern Germany getting way less attention than it deserves. There is plenty to do and see but if you only have one day in Dresden, make sure you spend the time in the old town to get the most out of it. This post will take you through everything you need to know to make your day trip to Dresden memorable.
Dresden was mostly destroyed by American firebombing during World War Two, but most of the significant buildings have been rebuilt. What you can see today, is pretty close to pre-war and an absolute joy to the eye. Get ready to explore what I think is the most beautiful city in Germany.
Disclosure: This post may contain affiliate links. That means that if you make a purchase through one of those links, I will get a small commission at no extra cost to you. As an Amazon Associate, I earn from qualifying purchases.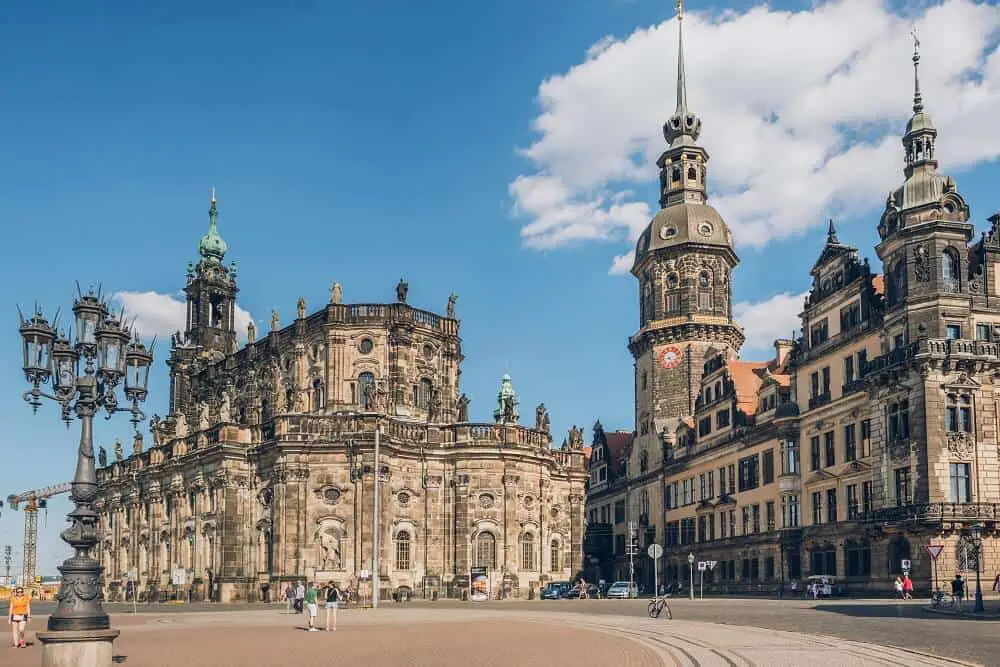 How to get to Dresden
Dresden can easily be reached by air and land from all over Europe. The charming city is situated less than 200 km from the Czech border, which makes it an easy day trip from Prague. Here are the easiest ways to get to Dresden.
By plane
Dresden Airport is located 9 km north of the city center. It's easy to get to Dresden from the international airport with the commuter train, S-Bahn, to the main railroad station in the city. The journey only takes 23 minutes.
You can buy tickets for the commuter train on the vending machines on the platform. Before you board the train, you need to validate your ticket on the stamping machines. If you're unsure which ones they are, just ask someone that will help you so you don't risk a fine.
By train
Dresden Central Station (Hauptbahnhof) is the main train station in Dresden and about a 20-minute walk from the old town. You can get to Dresden by train from most of Germany but also from other countries with connections to cities like Budapest, Prague, and Aarhus.
By bus
Dresden's main bus station serving long-distance buses is situated right behind Dresden Central Station in Bayerische Strasse. While there is a 20-minute walk to the old town, there are also local buses and trams going from here that you can take to get into town.
Some buses also stop at Dresden Schlesischer Platz Bus Station by the Elbe River.
By car
Driving to Dresden is easy, as the city is surrounded by large motorways. Once you get to the city, note that it's a Low Emission Zone in the city center and you can't drive in there without a Umweitzone sticker, so check with your car rental if you have it. There is free parking along the streets outside the old town, however, most streets in the center are pay.
Alternatively, you can opt for inside parking houses outside the city, which is probably the easiest even though they are more expensive. From there you can take public transport into the old town.
If you're staying the night, look for a hotel with parking to save you the hassle.
Book a rental car here.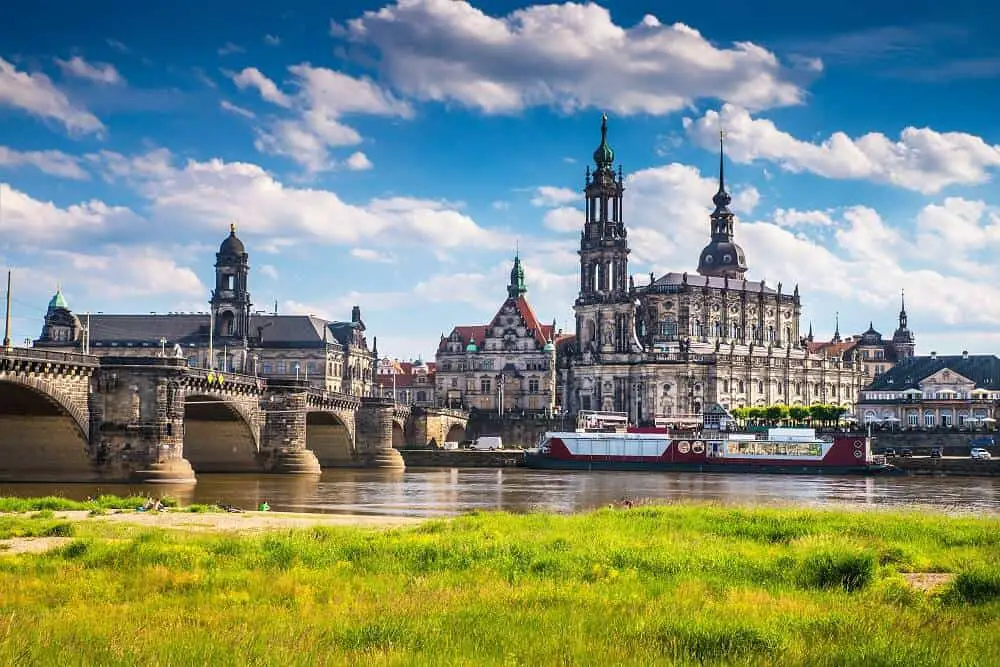 When is the best time to go to Dresden
Dresden is a wonderful travel destination all year round as the winter months usually don't get too cold and the summer temperatures are pleasant.
You can expect 7-10 degrees Celsius in the daytime during the winter months, though it can get down to close to zero at night. The month where you can expect the most rain is February, otherwise it rains quite regularly throughout the year. That said, I've never experienced a rainy day in Dresden.
In the summer months, temperatures can rise to 30 degrees Celsius in the daytime and drop to around 15 at night, so even in the summer months, you'll need something to cover up with during the evenings.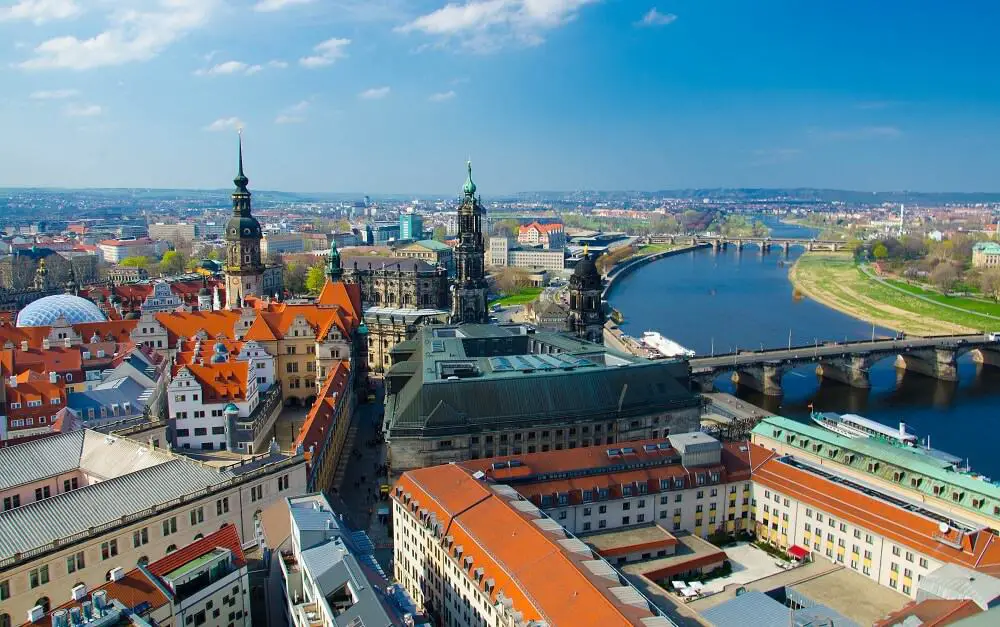 Things to do in one day in Dresden
With one day in Dresden, you should spend your time in the charming old town, also known as the Altstadt, to see the main attractions. The city is probably my favorite in Germany so far because it's so beautiful yet not too big or overwhelming. Dresden has a relaxed personal atmosphere which it's hard not to fall in love with.
By just wandering around getting lost in the streets in the old town, you'll most likely cover all the main attractions, but I'll list up the ones you don't want to miss below anyway.
Stroll along the Elbe river
Start your Dresden day trip with a relaxing stroll along the Elbe River. Cross the bridge to get the views of old town and snap some pictures. This is a truly serene and beautiful way to start the day.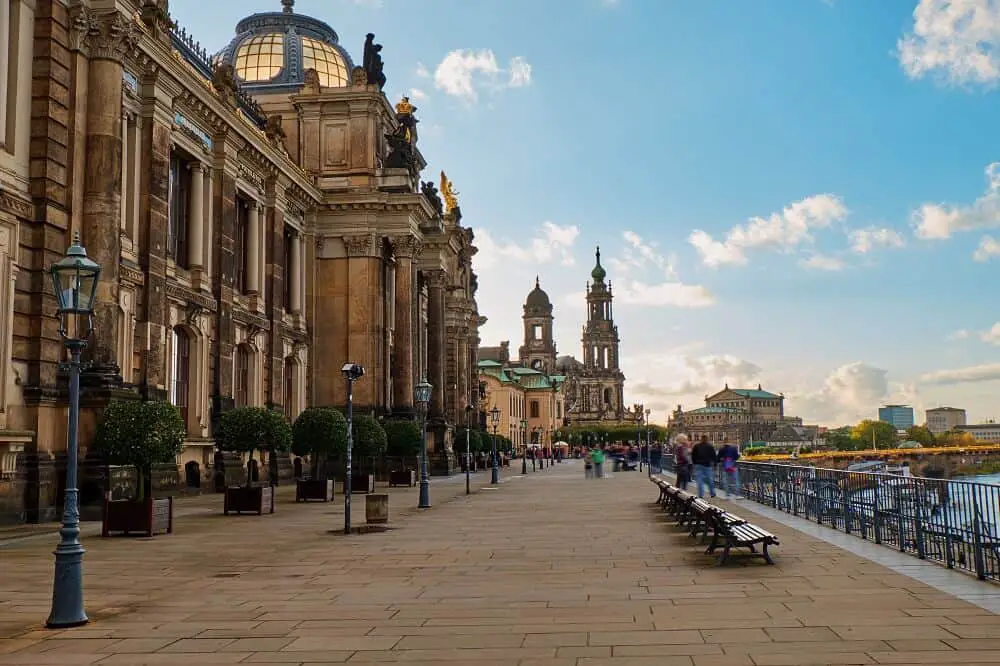 Dresden Cathedral
From the waterfront, you can walk to Dresden Cathedral. The Roman Baroque style catholic church was first built between 1739 and 1755 but suffered severely during World War Two. The cathedral was rebuilt during the next 15 years and now it's an incredible place to visit.
Opening hours are: Mon-Tues: 09:00-18:00, Wed-Thur: 09:00-17:00, Fri: 13:00-17:00, Sat: 10:00-17:00, Sun: 12:00-16:00.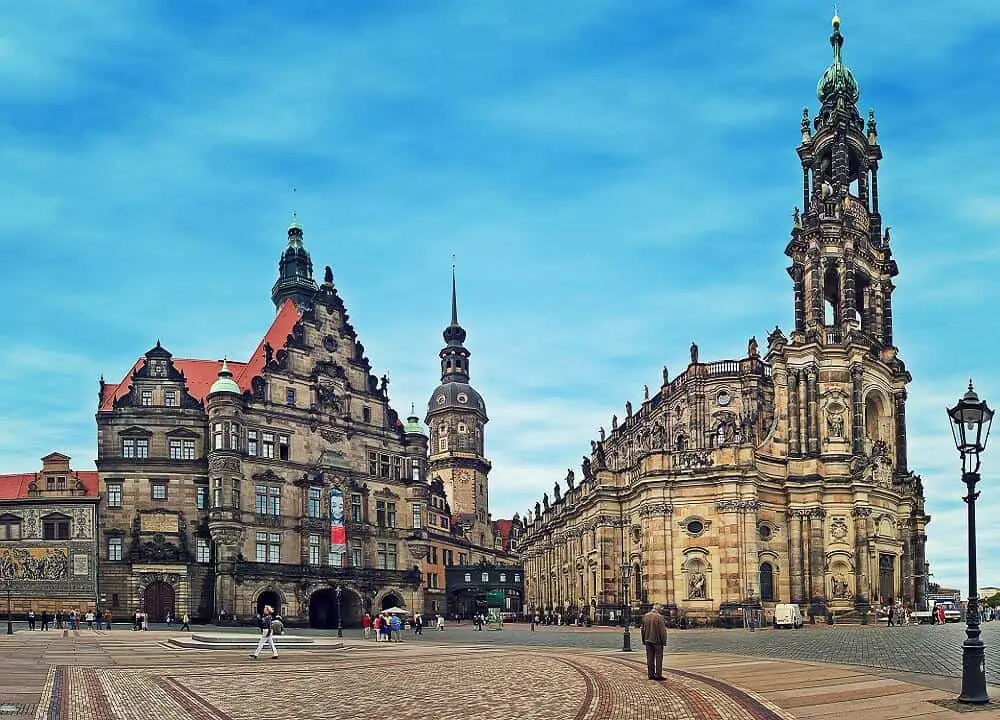 Fürstenzug
There is no way you can go on a Dresden day trip without walking past the world's largest porcelain artwork, a 102-meter long tiled wall. It's situated on the way between the cathedral and Neumarkt Square, so you might pass it more than once during your day in Dresden.
Originally, the wall was painted at the beginning of the 1870s, but about 30 years later it was replaced by tiles to be more weather resistant. It's a beautiful masterpiece showcasing the 35 rulers of the House of Wettin that will amaze many generations.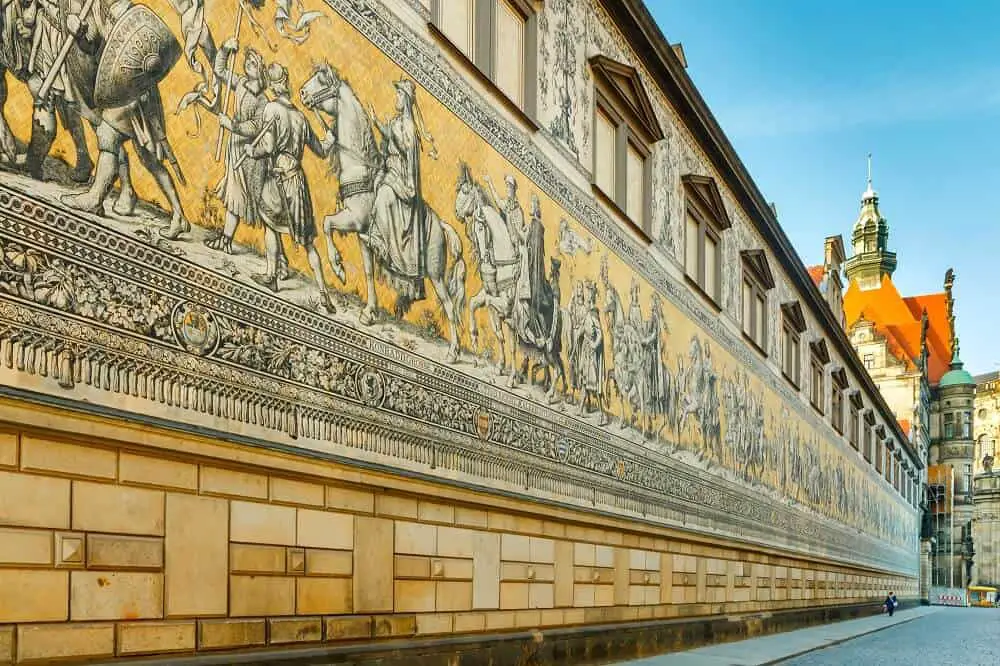 Frauenkirche
Sitting on the famous Neumarkt Square, Frauenkiche is a must-visit. You can get a guided tour or audio guides to learn more about the church's history and there's a small exhibition area where you find everything about the reconstruction of the church after the war.
Make sure you head up to the dome for spectacular views. There is a lift that takes you part of the way up and the last bit goes up narrow winding stairs to the viewing platform.
You can find more information about opening hours and fees for ascending the dome here.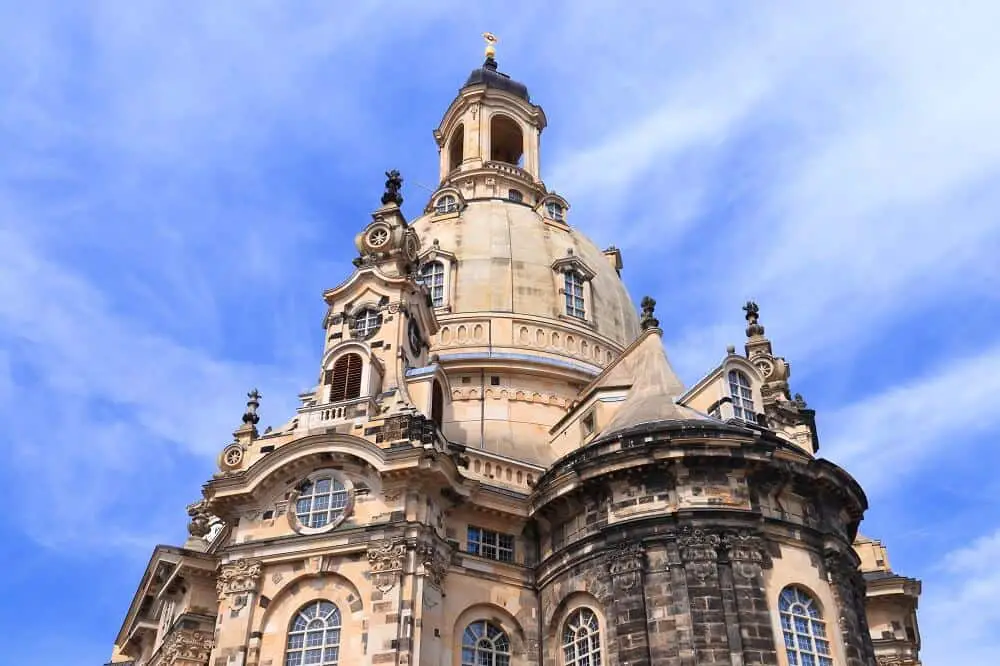 Lunch at Neumarkt Square
After visiting Frauenkirche it's natural to take a lunch break at Neumarkt Square or at least grab a coffee and enjoy people watching. This is the main meeting point in the old town and a nice and busy place to soak in the surroundings and gather energy for the rest of the day.
If you're into old vehicles, you might want to take a look at the Verkehrsmuseum before you head to the Zwinger Palace. It's a really interesting collection of anything from old trains, planes, cars, and ships.
Zwinger Palace
The Zwinger Palace is one of the most astounding places to visit during a day in Dresden. Yet another historical site that was destroyed completely during World War Two, the palace and gardens have been rebuilt to look as close to the original as possible.
Now it houses a number of museums that hold a large number of paintings, a collection of Chinese, Japanese, and Meissen porcelain, as well as other historical artifacts.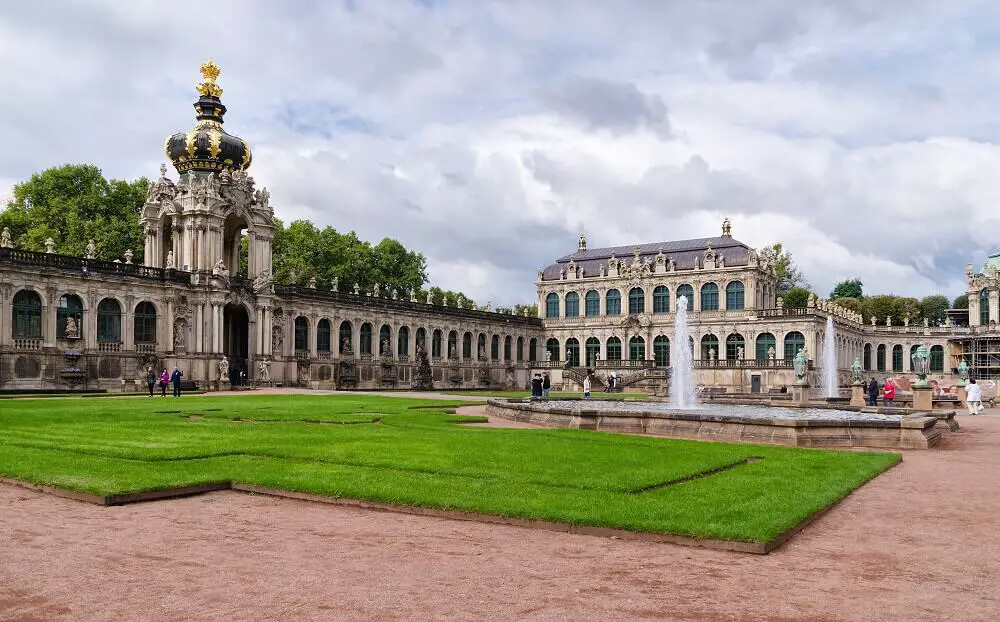 The Opera House
The Semper Opera House is one of the most beautiful opera houses in Germany. First built between 1838 and 1841, it burnt down a few years later, was rebuilt, just to be bombed and yet again destroyed during World War Two. The Opera House was first rebuilt and reopened in 1985, but it's been built very similar to the original building, which makes it stunningly unique.
You can visit the inside of the opera house as part of a guided tour.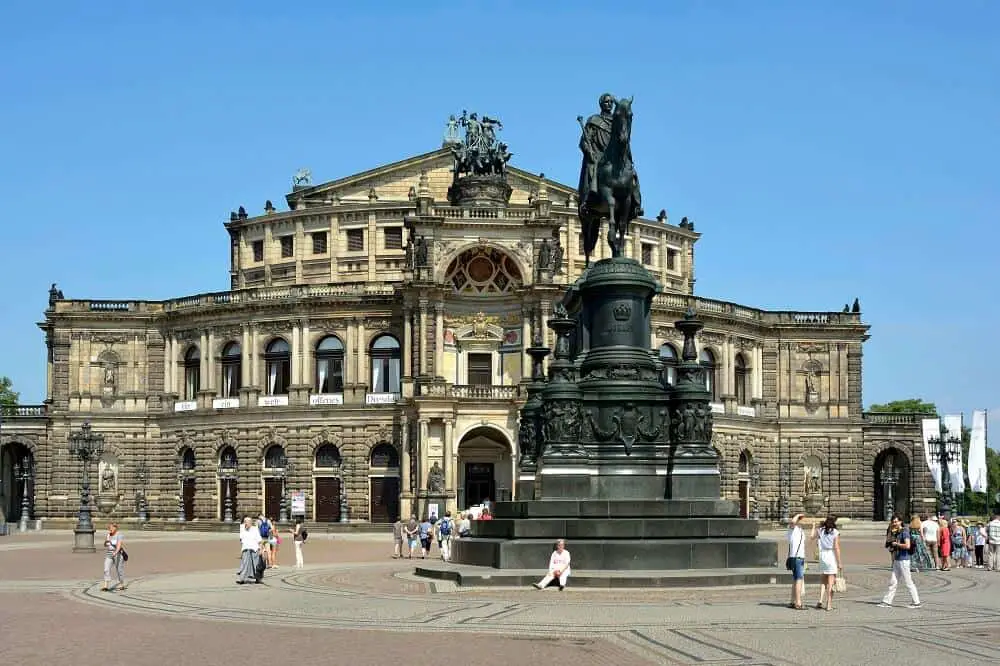 Reflections on a day trip to Dresden
There is no doubt Dresden is an amazing city and there is so much history to it. Just like Gdansk in Poland, there is truly a special feeling to experience a city that was totally rebuilt after it was ripped to pieces from bombings in World War Two.
The old town of Dresden is and will always be a special place, and I'm sure a piece of your heart will stay there even if you just spend one day in Dresden.
Pin it for later!