There is no secret that small local tourism businesses are suffering with the surge of the coronavirus pandemic that spread across the world in a matter of weeks through March 2020. Whole countries shut down their borders, inhabitants were confined to their homes, and millions of businesses had to close their doors. Travel died overnight, and so did all the tourism businesses across the globe.
Surely, many positive things have come out of this situation; wildlife is coming back to urban areas, air pollution has lowered by up to 50% in some cities, and the earth is healing.
On the other hand, it is predicted that 75.2million jobs in tourism worldwide will be lost as a result of the coronavirus outbreak. Local economies that normally thrive on tourism collapse without travel, and small local travel businesses lose their income source. Whole families that normally get fed by tourists, suddenly don't have that income.
Luckily, many small businesses are getting creative and there are ways you can support those tourism businesses to help them pull through these tough times.
The pandemic has had a tremendous economic impact on tourism as an industry, but sustainable tourism doesn't have to stop just because we can't travel.
Let's see what the experts in responsible tourism have to say about ethical armchair travel ideas and other ways to make a difference.
Disclosure: This post may contain affiliate links. That means that if you make a purchase through one of those links, I will get a small commission at no extra cost to you. If you have any questions about these services or products, feel free to ask me.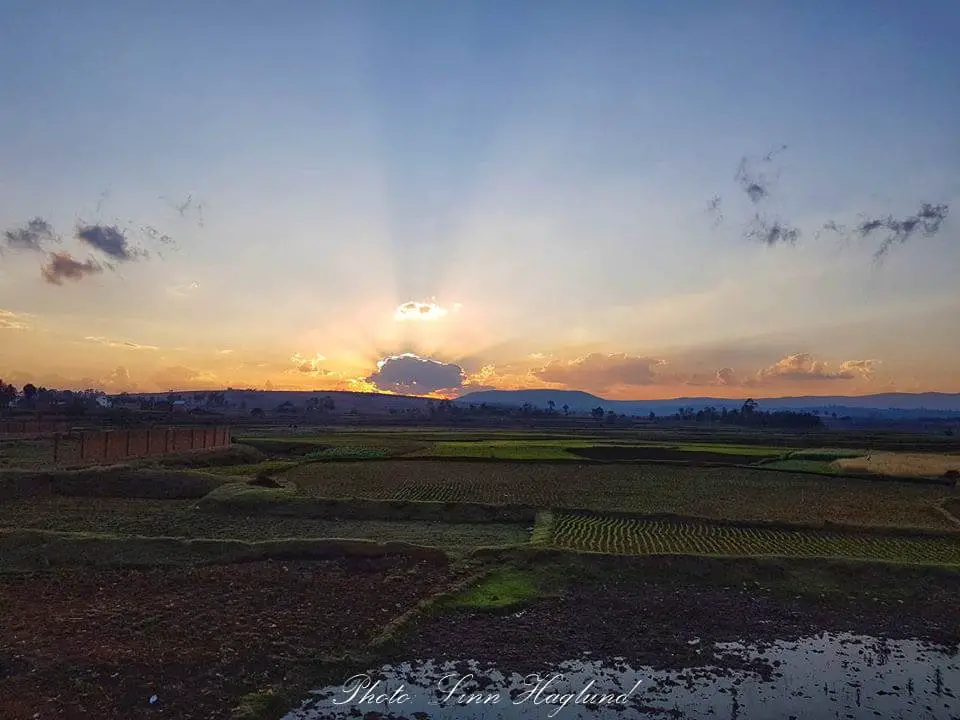 Why should you support small tourism businesses when you can't travel?
People depend on their income from the tourism business all over the world. It has been an unsustainable sustainable business worldwide for as long as I have lived.
Unsustainable because destinations could be hit by natural disasters, political instabilities, terror, or any other unforeseeable circumstances that affect people's travel habits.
We've seen lots of these examples throughout the years, like Cuba suffering from US travel restrictions to the country, and how Iran's tourism numbers plummeted after local demonstrations late last year.
Sustainable, because international travel worldwide has been growing by 58% the last 10 years.
Travel has become more accessible with low-cost airlines, increasing electronic visa applications, and offbeat travel destinations making it easier to get there.
But in February-March 2020, something happened. The spread of the coronavirus stopped all travel-related activities in the world. Not only for a country or a region but for the whole planet.
As an advocate for sustainable tourism, I do focus on supporting small local tourism businesses and entrepreneurs when traveling and these are the ones that got hit the hardest. A lot of these have tourism as their only income to feed whole families. What happens to them when they can't buy food?
Some countries, like Iran, don't give any economical support to workers that have lost their income source due to COVID-19 restrictions. Hostels need to keep paying their rent while they have no economic support for it.
Local tour guides that rely on tours running, don't get the income to pay their rent and feed their families. This forces entrepreneurs to give up their businesses before travel opens up again with a substantial chance of not being able to reopen.
There are many ways to support these local tourism businesses, though! That's why we've stuffed this post with practical suggestions to how you can help support small local travel businesses before you can travel and when local tourism slowly opens up where you live.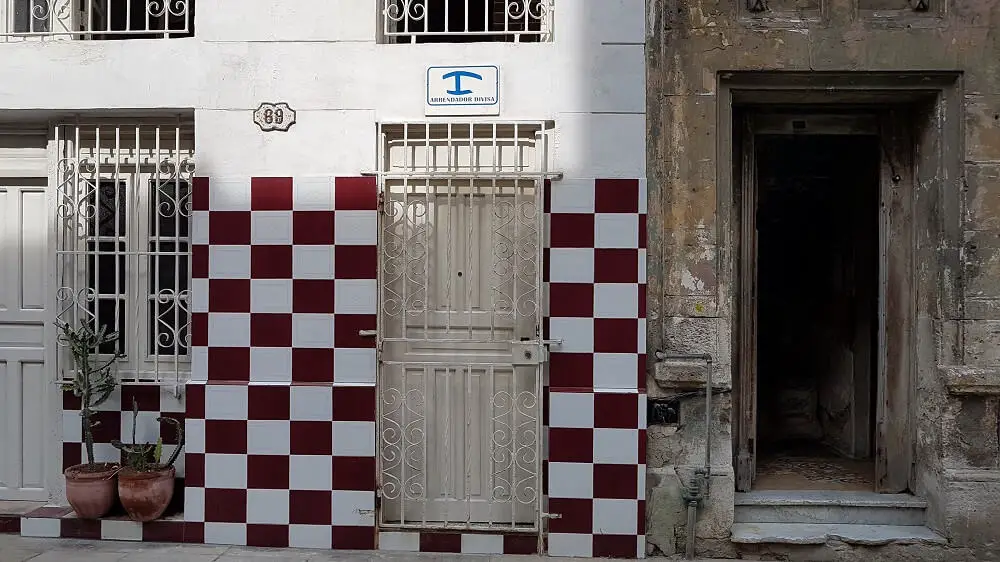 ---
Make a difference and plant a tree with Click A Tree
---
How to support small tourism businesses when you can't travel
Support HI Tehran Hostel, Iran
At the beginning of March, I received an email from one of the hostels I stayed in Tehran, just a few months before. HI Tehran Hostel had made a video with memories from guests that had stayed there and created beautiful posters for sale to support them through these difficult times.
The protests that started in November 2019 petrified most travelers from traveling to Iran. I went in mid-December and only met a handful of other travelers.
Days after my return, another political disaster struck as an intentional US drone attack killed the Iranian major general Qasem Soleimani in Iraq.
In the midst of a political battle where the whole world held their breath to not provoke either part to start a war, Iran made a colossal mistake and accidentally shot down a Ukrainian passenger plane, killing everyone on board.
The whole population of Iran was in tears, and the people showed their deep compassion through black Instagram profiles. The country's tourism businesses had suffered enough when late February coronavirus outbreaks violently hit Iran.
Other hostel owners I still keep in touch with have closed down their businesses and those who can, live on savings. They report that the government doesn't give any economical support and family members with other income sources are their saving grace.
HI Tehran Hostel was clear in their email that they don't want donations, the posters are for sale, but as they have already given them upfront, they are a gift if you don't want to pay for them. Their focus is on spreading the positive memories and appreciation for our friendship. In true Iranian style.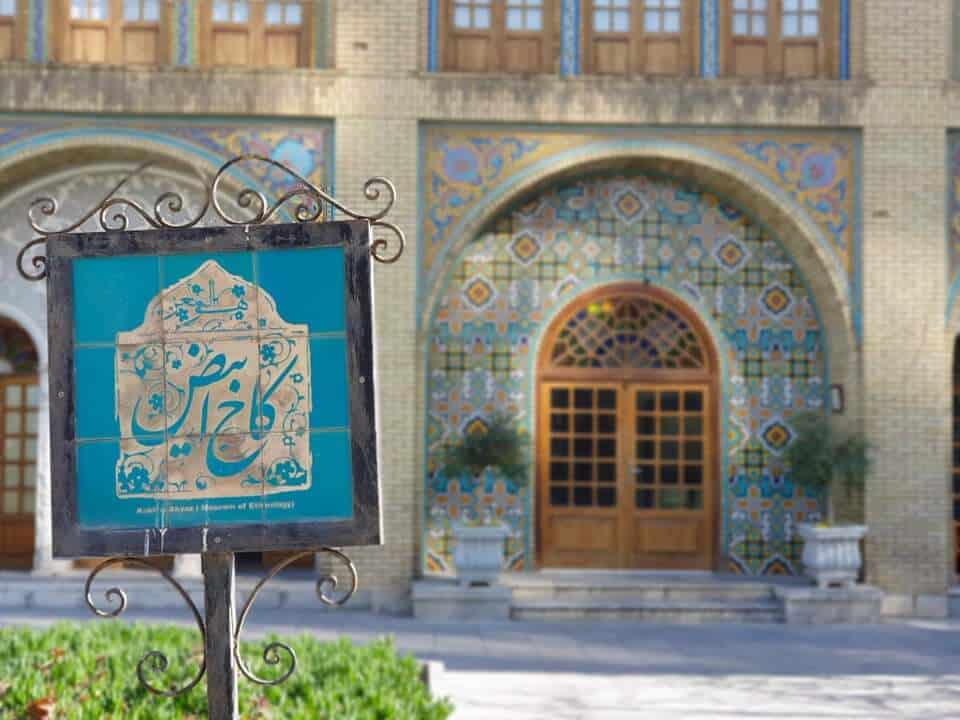 What have HI Tehran Hostel done with the income?
HI Tehran Hostel had to close in March, like all other hostels in Iran. However, they let the establishment open for tourists that were out of money and stuck in Iran to self-run (you can't use foreign debit or credit cards in Iran, so the cash you take with you on your trip is what you have for your stay in the country).
They also used the money from posters to support poor families with food packages and sanitary packages. Because of the sanctions, their Paypal account was blocked twice due to the words Iran and Tehran in the payer's messages.
In their last communication with me, they informed that the hostel is now reopened as are the Iranian borders. But what does it help when no one can travel? While they wait for travelers to slowly come back to the country, they use money transferred on their Paypal account to deliver as many food packages as they can to the slums near Tehran.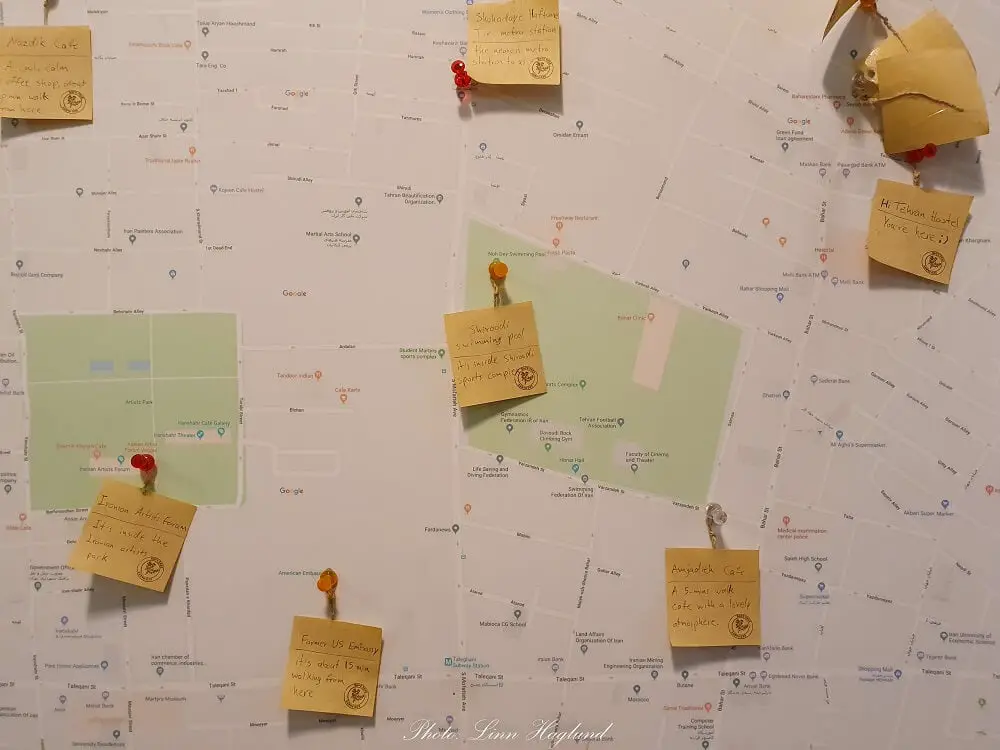 Join virtual travel services through conference call software
By Gemma of Two Scots Abroad
From observation and participation, one of the most interesting changes that have occurred during lockdown is the way that small and local businesses have used conference call software to provide their service. 
There is now a huge variety of tours and games you can do over Zoom. From cooking classes to tours of popular destinations, conference calling apps have given tourism businesses the chance to monetize their product which would normally be delivered in-person to a group or a one to one setting. 
Travelers can now take a Harry Potter tour of Edinburgh to check out the popular locations that inspired the series or follow in the footsteps of Jamie and Claire during a virtual Outlander tour. 
It's not just about tours though. You can learn to cook pasta with a trained Italian cook or join a pub quiz with an international team all without leaving your home. 
All you need to do to support these tour operators is to purchase a tour, attend the event, and tell others about it. You will need some kind of device that allows video and audio calls. 

Tour operators can support those marketing their tours by paying them a commission for referrals. We must remember that every business in tourism is taking a hit and support should be a two-way street. 
Once lockdown lifts, I foresee this virtual trend sticking as it gives businesses the chance to connect with accessible travelers and armchair travel fans.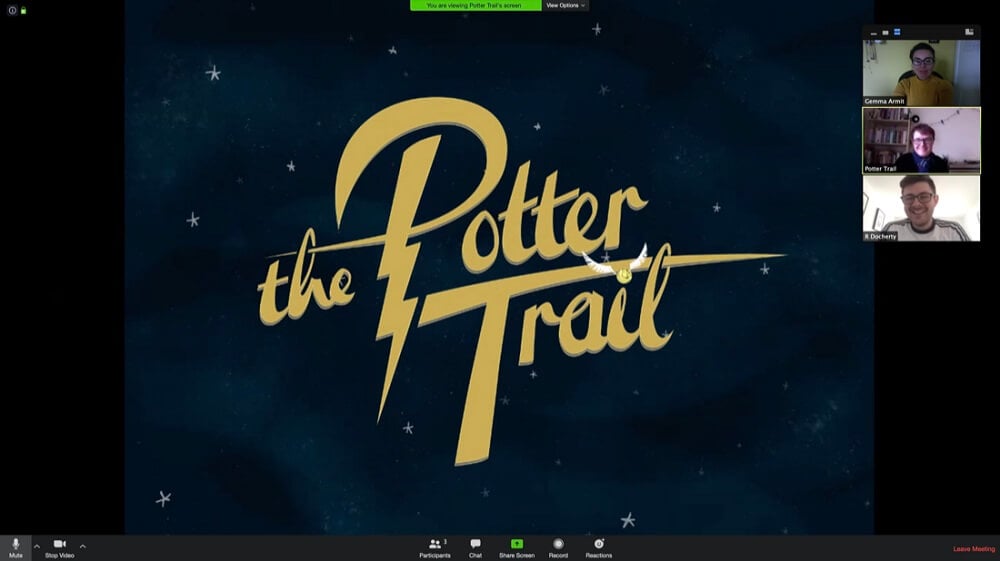 READ: 10 Sustainable travel documentaries to inspire a future of better travel
Hero Hotel, Czech Republic
By Veronika Primm of Travel Geekery
Many charity initiatives have sprung up in the Czech Republic after the pandemic hit. One of the most notable ones is called Hero Hotel.
It was created to help hotels help medical workers. So how does it work? The country's hotels often stay operational to keep their staff, even if they are empty. To make use of their establishments, they now offer their capacity to doctors, nurses, and other medical and humanitarian aid workers, who are often exposed to the virus on a daily basis thus can't go back home to their families every night.
There are currently nearly a hundred hotels in the country participating. Not just hotels, but also pensions, B&Bs, apartments, even mountain cabins! From the most luxury to basic ones. Most of the accommodation facilities are in Prague.
To help, you just need to purchase a voucher for a future stay on the Hero Hotel website. It's currently available only in Czech, but can be accessed via Google Translator. The money goes to a transparent bank account and the chosen hotel receives the full amount.
Additionally, these hotels plan to offer a free weekend to any of these workers as a thank you once the world goes back to 'normal'.  At the time of writing, it hasn't been made clear yet how one can donate towards these stays.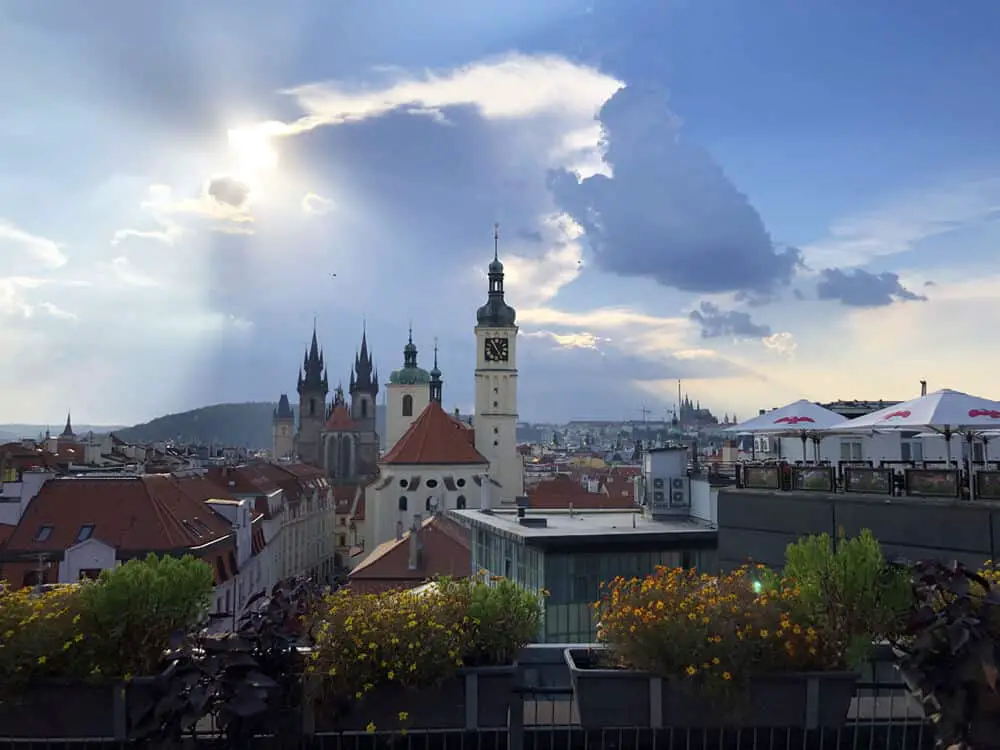 Start GoFundMe Campaigns
By Paula of Paula Pins The Planet
I am a big supporter of ethical travel, and I have been involved with helping local communities through tourism. During this time of travel restrictions, I reached out to some of the amazing people I met during my adventures. Unfortunately, I came across many sad stories of how financially impacted they have become.
One story I heard was of my guide and now friend Bau, from the Black H'mong hill tribe in Sapa, Vietnam. She works very hard taking tourists on treks through the mountains and tribal villages and also, offering homestay in her village, making it her only income.
I started a GoFundMe campaign and I am asking other tourists who also had an amazing experience with Bau's warm homestay to help with any donation so she can still provide for her 3 kids during this difficult time.
On top of no tourism, her village has been hit with hail storms which wiped out many crops and damaged homes. Helping people who are doing the best with what they have, and supporting local entrepreneurs shows how we (travelers) can have such a positive impact on the entire community.
If anyone is interested to help Bau and her family, any donation is greatly appreciated. Or why not start your own GoFundMe campaign helping any of the entrepreneurs in tourism you still keep in touch with?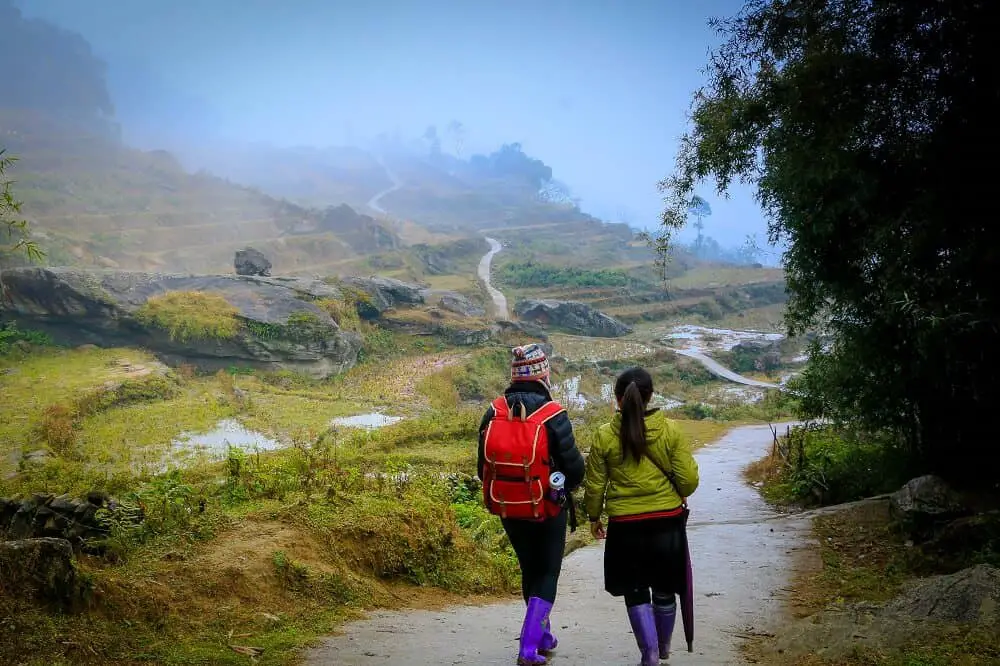 Join free walking tours locally (and tip well)
By Manpreet of Hello Manpreet
Free walking tours are companies that recruit local volunteers to share their knowledge of the city. They are great because no one knows a city better than a local!
They offer many types of tours and there are so many wonderful people with vibrant personalities that thoroughly enjoy talking about every corner of the city. 
It's really important to support them as these volunteers don't get a salary and are only paid by donations. They are very kind and open with this and there are no obligations to pay a certain amount. We have done paid walking tours before but nothing compares to the passion we felt from these volunteers. 
We were guided in Cape Town and we went to all three of the tours that were available, they are now all open again. It's so important to support these small businesses as our donations will keep them going.
We currently live in Dubai and there is a company called "Free tours by foot Dubai" which is a similar concept. So wherever you are in the world it's always possible to spread love and make someone's day brighter with a generous tip. 
Does your own city offer free walking tours at the moment? If not yet, maybe they will reopen soon. This is a great initiative to support local tourism once it slowly starts opening up again.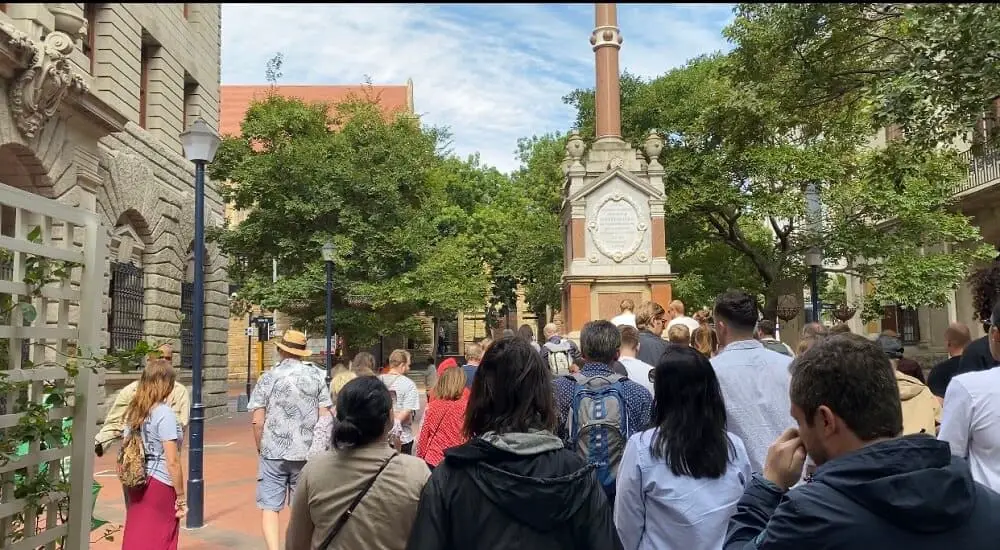 Buy a Combo Macondo package, Colombia
By Deb of The Visa Project
Tourism was booming in the famed cobbled city of Villa De Leyva in Colombia before the pandemic struck. A city with more than a thousand small-and-medium-sized business in tourism, is now shut down.
Tourism has taken a back seat in many other big cities like Cartagena, Santa Marta, Medellin as well. All the reservations have been canceled and advances have been refunded. 
As things are getting worse, hoteliers and restaurateurs in various cities have come up with a package called Combo Macondo. Using this package, anyone can buy tourist packages in advance for December 2020, at discounted prices. Some hotels are even offering a 50% discount.
Although you can't travel now, if you can afford to and plan to visit Colombia in the future, you can buy a package for December now. By doing this, you can help them alleviate the burden a little bit and bring in a little bit of positivity to their lives in these challenging times.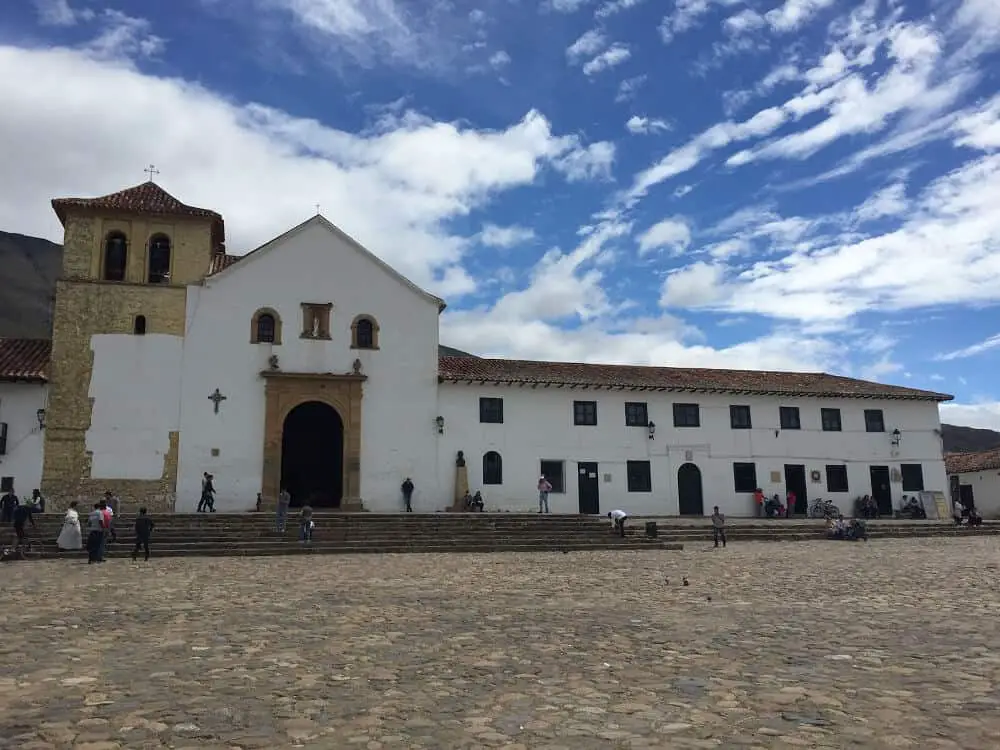 Join Quarantours, Peru
By Lindsey of Have Clothes, Will Travel
One of the best tour companies I have ever had the pleasure of using is Salkantay Cusco Trek in Cusco, Peru. It is owned by Jose Baca and has been in business since 2006. Jose and his team do everything they can to make sure your time in Peru is nothing short of perfect.
Jose does everything from creating custom private end-to-end itineraries and services for his clients to arranging day trips in and around Cusco. He is also a very experienced guide for the Inca Trail Treks and Salkantay trek, Choquequirao Trail, Ausangate Circuit, and more. (I can't recommend him enough if you're interested in visiting Peru!)
One of the ways you can help a tour company, like Jose's, during this time, is by purchasing a virtual 45-minute tour via the website Cooee. They are offering Quarantours all over the world.
These virtual tours will be hosted from your guide's home. You'll get to learn what quarantine is like for Peruvians, meet their families, experience an Andean coca leaf ceremony, learn about the Incas, and how to make chicha. Or, you can chat simply chat with Jose about ideas for a future trip to Peru!
Virtual tours, Budapest
By Giulia of Travelling Sunglasses
As freelancers, tour guides are strongly affected by the current crisis in tourism. Their job is to showcase a city in an interesting way, to provide valuable information about its history and uniqueness, and to personalize such stories to each individual client: how can their business survive, if people cannot travel? 
A great way to support tour guides is by booking their virtual tours. For example, local tour guide Adam Marot at Behind Budapest designed multiple Budapest live streaming tours that cover different parts of the city center, such as downtown Pest, Buda Castle, and the Jewish quarter.
Listening to him from your phone or laptop and admiring beautiful Budapest on the screen is just as interesting as doing a real tour; actually, this tourism downtime provides for a unique opportunity to see the city empty, and the most peaceful Danube ever. Plus, you get to ask questions, a pleasure that videos on YouTube do not include!
For travelers stuck at home, such an interactive virtual tour is perfect to explore a bucket-list destination. And if you had to cancel your long-awaited trip, this way you can still get to experience the city you dreamed to travel to.
Booking a live streaming guided tour is the best way to support tour guides to overcome the crisis while keeping your own wanderlust at bay. And when you will finally be able to travel, get ready with these Budapest travel tips.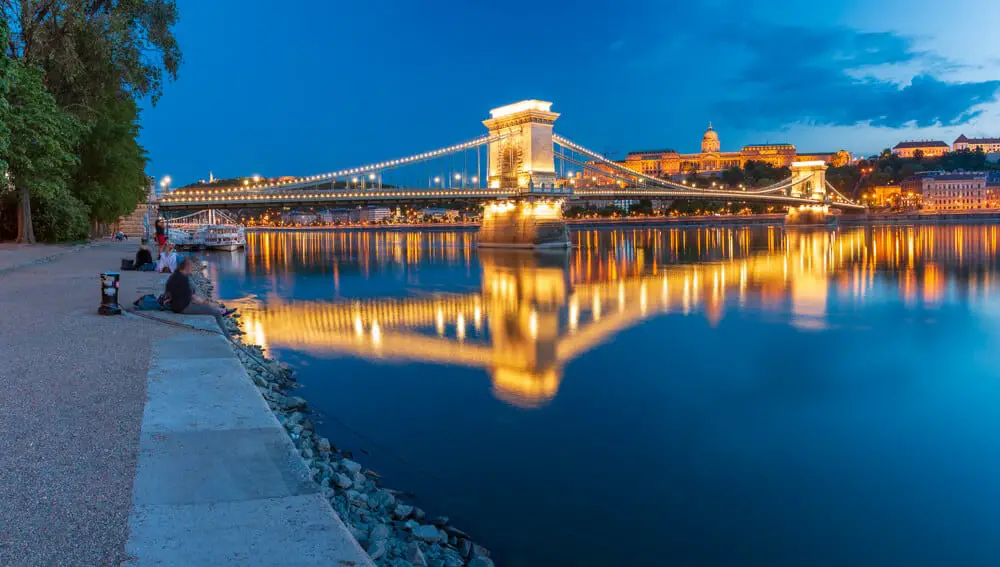 Make a future booking
By Clara from Petite Capsule
One way travelers can support small local travel businesses before travel opens up again is to make a future booking with one of these businesses. Prepaying in full or partially helps the business to manage its cash flow. Cash flow is the inflow and outflow of cash for a business.
To be solvent, businesses need sufficient cash on hand to be able to pay their debts as and when they fall due. This includes paying employee wages and salaries, and other operating costs. As the expression goes, 'cash is king'. The more cash a business has on hand, in particular a small business, the better.
Making a future booking without paying a deposit or prepayment would also support small local travel businesses. It doesn't give the travel business cash, but it does help them to forecast future revenue and cash.
The timing of when this is expected to come in helps businesses to manage their cash flow, and make payment decisions. For example, a business may seek to defer loan repayments or payments to suppliers for when they expect more cash to be received.
Making a future booking would support any small local travel business. Be it a booking for an activity, tour, restaurant, experience, accommodation or transport.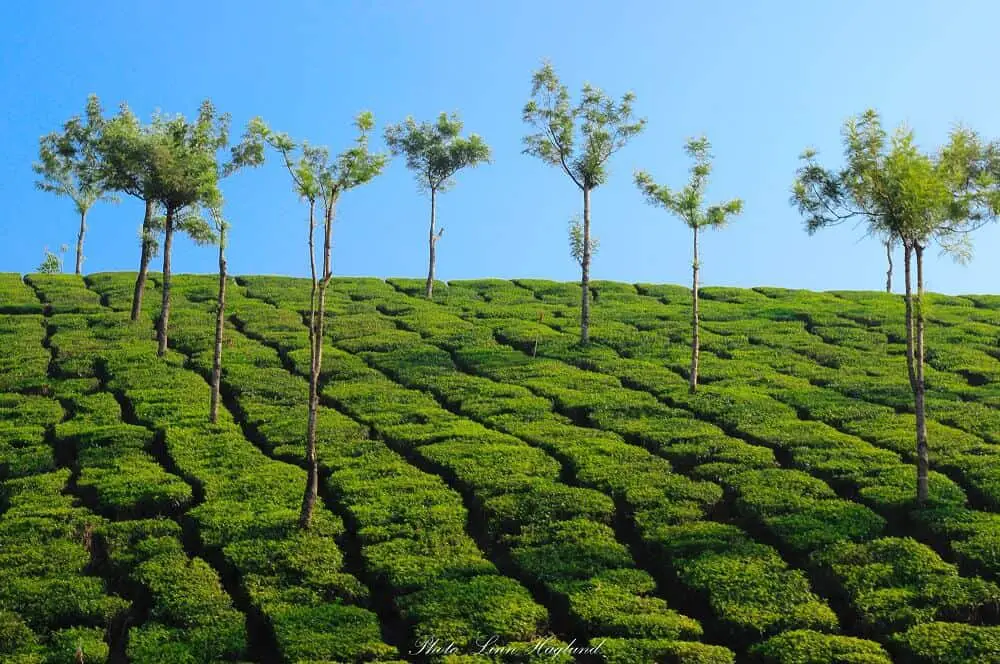 Help De Horeca, Netherlands
Lara of Both Feet On The Road
Just as in all other countries, Dutch local travel businesses are hit hard by the current situation. One local initiative to help those businesses getting through this period is a website called "Help De Horeca" (roughly translated to "Help The Catering Industry").
On this website you can buy a voucher for one of the local bars, restaurants, clubs, and cafes that joined the platform, so they still receive some form of income now that they're closed. And you can use the voucher when travel opens up again.
The platform is supported by many different catering partners, including famous beer, food, and soda brands. for this reason, they had a large enough budget to promote the website through different channels, TV, radio, billboards, and whatnot. This is especially helpful for small businesses that didn't have online payment options or a budget for such extensive promotion.
There are over 150 businesses in Amsterdam that you can buy a voucher for, including one of my favorite craft beer cafes, Café Gollum.
However, the initiative is not limited to just Amsterdam or just Dutch tourist destinations. It is also possible to buy vouchers for businesses in many smaller towns and cities, including my home city (only 70,000 residents). Help De Horeca is a great way to support small local travel businesses before travel opens up again.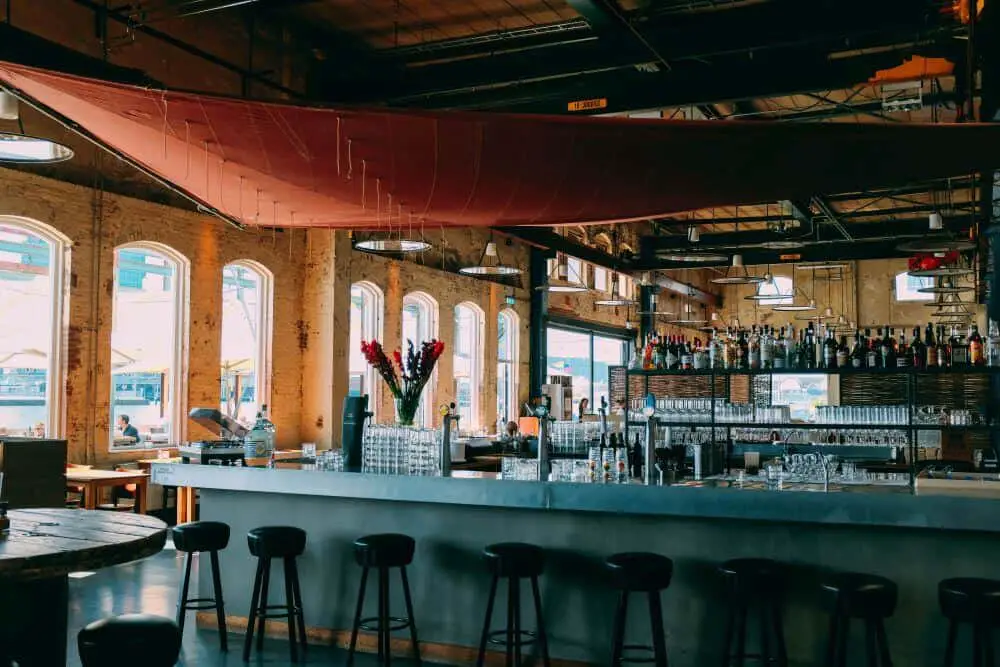 Buy Vouchers, Scotland
By Kathi of Watch Me See
Many tourism businesses, especially tour companies and activity providers are relying on cash flow – they charge for tours upfront and keep the business running with this steady flow of income.
The current halt to all tour activities, however, means that they are suddenly completely dried up and what's worse, they have had to refund many people whose trips were canceled. One easy way to help these businesses out right now is to buy vouchers.
"Buy now, use later" is a concept embraced by many tour operators, activity providers, restaurants and accommodation providers – including some of my favourite wildlife tours and nature-based tour operators in Scotland.
The obvious benefit is of course, that they continue to earn an income, being able to pay overheads and staff members. But on the other hand, it also ensures that once they start up again, there are customers waiting for them. They will hit the ground running, have new reviews coming in, and plenty of material for marketing or social media.
Customers don't only get the satisfaction of helping out a small business, but also something to look forward to for when the travel restrictions are finally eased or lifted. It's a win-win situation.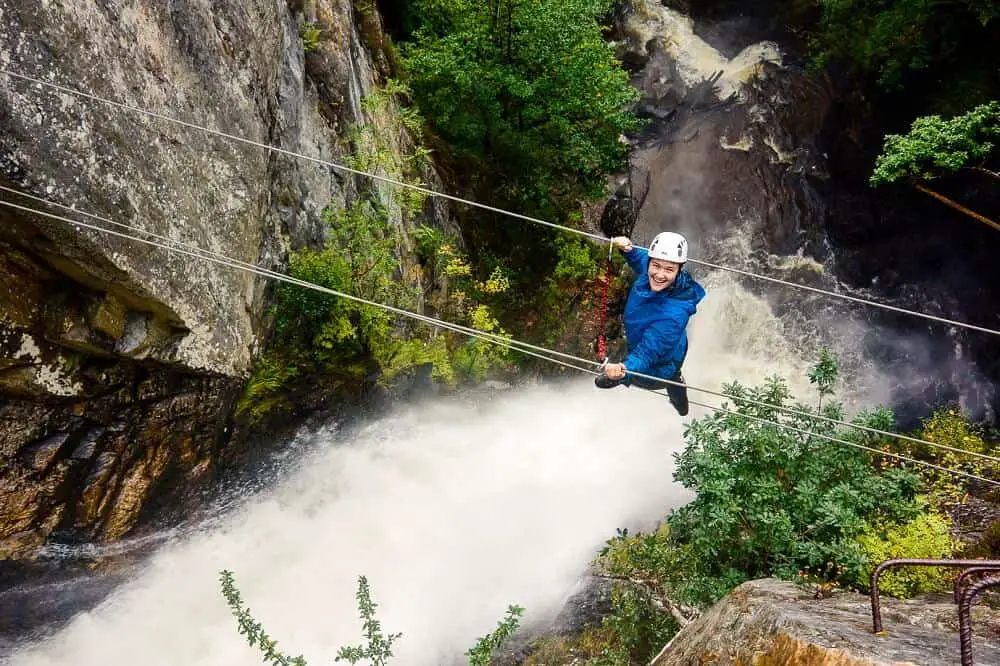 Sponsor a Profile on Gemtrack
By Wendy Werneth of The Nomadic Vegan
Gemtrack is a travel platform that promotes slow, responsible, and environmentally friendly travel. Their aim has always been to encourage small travel-related businesses to engage with their local communities and protect their natural environment.
In the wake of the coronavirus pandemic, Gemtrack has created a #SupportYourTravelGems campaign so that travelers can support their favorite small, sustainable travel businesses.
On their website, you will find profiles for all kinds of businesses, including restaurants, hostels, retreat centers, and ethical wildlife experiences.
These profiles include information about ways you can support these businesses through this difficult time. Examples including buying a voucher or following them and posting about them on social media.
Don't see your favorite travel gem listed yet? For a donation of 20 euros, you can sponsor a profile for them, so that more travelers can find out about them and hear their story.
Until now, Gemtrack has mainly focused on travel gems in Bali, Lombok, Sri Lanka, and Goa. But you can create a profile for a travel gem anywhere in the world. And thanks to the enthusiastic response to the campaign, the number of featured destinations is growing quickly.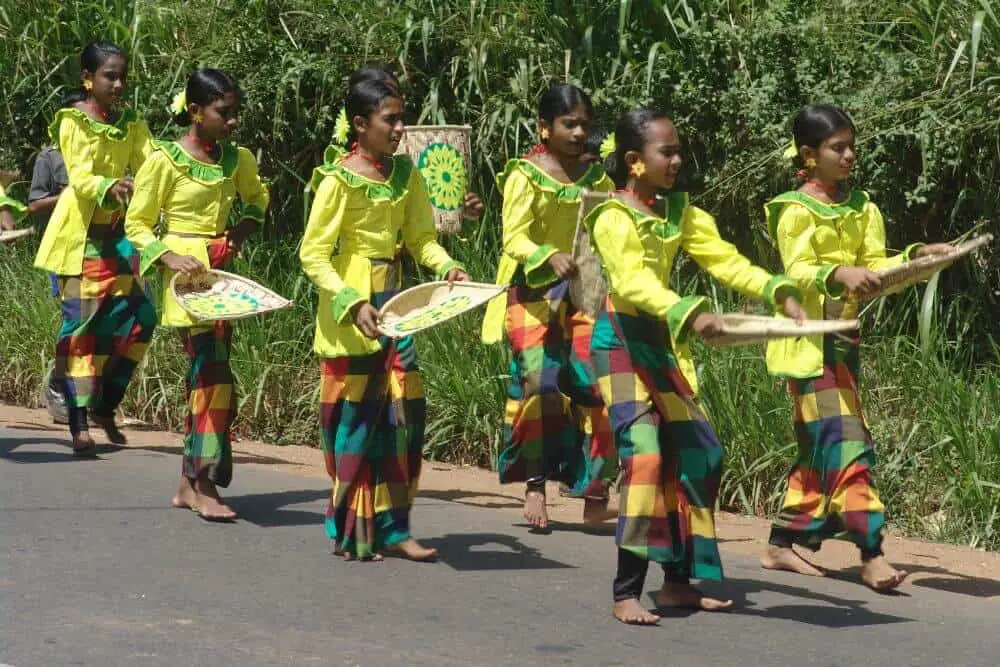 Support The Good Hotel, Guatemala
By Vivien of the Dharma Trails
The Good Hotel in Antigua Guatemala is a boutique, non-for-profit establishment in one of the world's most interesting cities.
Developed with love for community, The Good Hotel has been funding and educating local children through their NGO 'Niños de Guatemala' since 2006.
A non-for-profit hotel means that money spent on hotel rooms by guests goes towards the business running costs (including hiring women from the local, indigenous community). All profits then go towards the NGO.
During this global pandemic they've been looking for ways to continue funding their cause and have developed some online incentives:
Take an online (one on one) Spanish Course for $15usd/hr
Book a night in advanced
Donate directly to the NGO to keep their educational platform running
Apart from their amazing non-for-profit business model, beautiful, modern rooms, lush gardens & friendly staff, the hotel also uses local artisans to decorate the interior and has a great sense of promoting other surrounding, local businesses. 
Set in the beautiful city of Antigua, Guatemala, where colorful, handwoven patterns line the cobbled-stone streets and active volcanoes provide the most amazing backdrops, this hotel is really one to add to every traveler's list.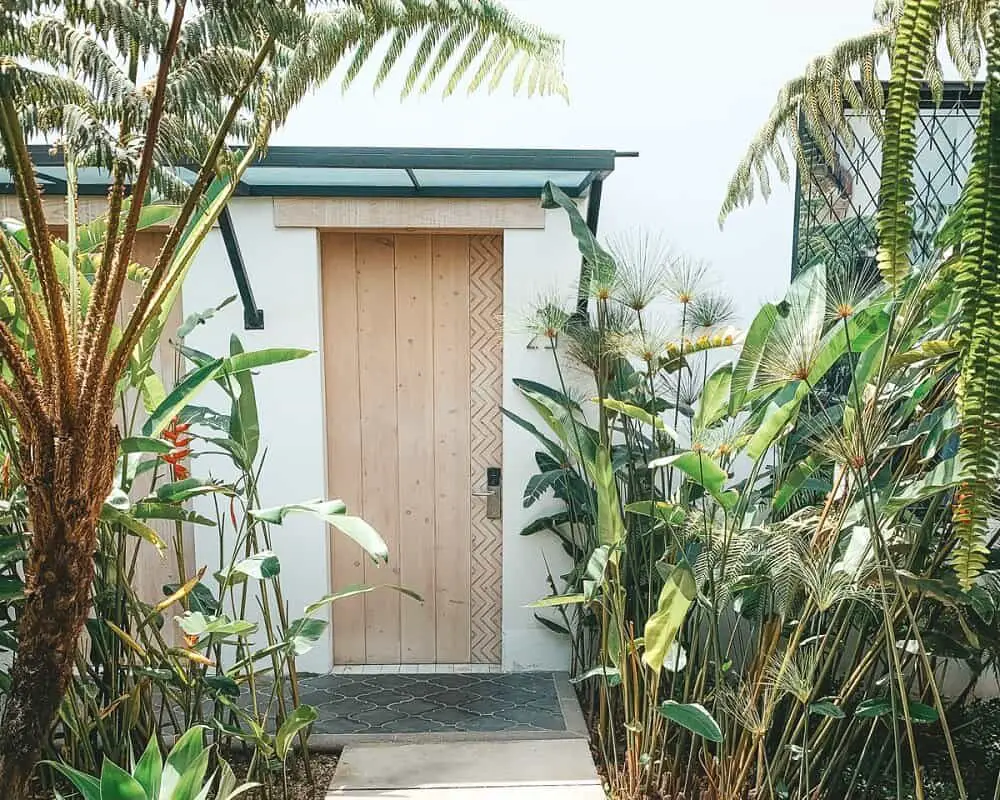 Accept vouchers
By Danni of Live in 10 Countires
I've worked for some time with a small start-up in the travel sector, based in Brighton and Hove, and needless to say, this crisis has hit the industry very hard.
The big factor that a lot of the public maybe don't realize is that businesses may not have a lot of cash available at any one time. Instead, they may rely on future bookings to pay the refunds of today, or they may be seasonally driven (for example with bookings for holiday homes, campsites, and caravan parks).
This again would mean they wouldn't have a lot of cash in the bank, as the pandemic broke just before the holiday season and has cut out the majority of revenue for the 2020 season so far. They may be desperate to reach the 2021 season so that they can get out of the red.
This is worth bearing in mind when you ask for a refund on holiday and travel bookings this year. Of course, if you need the money and are personally in financial difficulty, you should ask for a cash refund. But if you're in a stable position, please consider accepting a re-booking or a voucher. In many cases, this could be the difference between survival and closure for these businesses.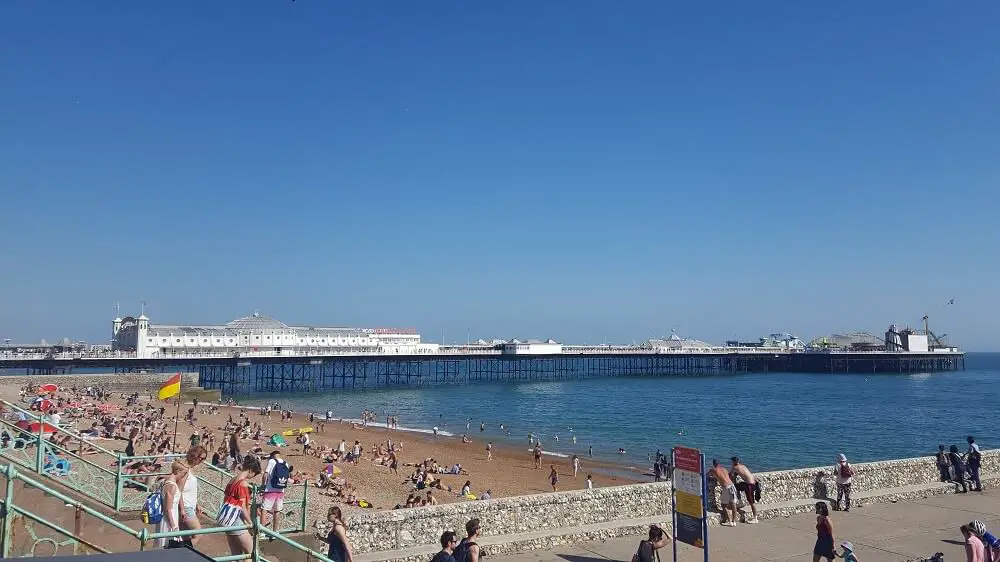 Home delivery meals, Mexico
By Lorenza Haddad of When I Roam
Cuernavaca the city of everlasting spring. According to Wikipedia, it is the city with the most pools in the world. A small city compared to its neighbor, Mexico City, and yet it is where people vacation and plan their weddings.
Wedding tourism has become one of the most important tourist segments in the state of Morelos, having during the high season 100 weddings a weekend.
So many restaurants and catering companies are suffering the consequences of the pandemic, with all the weddings canceled and wedding guests not coming to Cuernavaca.
Due to this many are preparing meals for delivery, even going from events of 500 people to only catering for two. One restaurant, Los Alcatraces, is donating one kilogram of cooked rice for every $500 pesos to those in need.
There are so many in the world who are unemployed and Mexico's dependence on the informal economy has made us even more vulnerable to hunger.
As travelers and privileged who can stay home, you can contribute to your favorite local companies and catering restaurants by either donating money or ordering home. Not only can you order and help restaurants, don't forget the caterers, they may also be offering amazing food for less.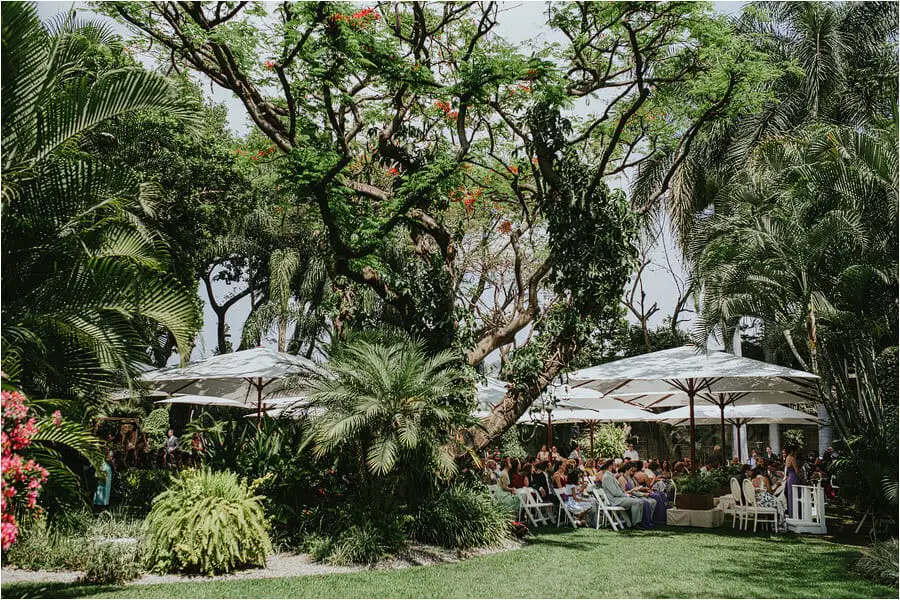 Adopt A Hostel
By Joanna of Andalucia In My Pocket
A great initiative to support local businesses in the travel industry has been launched a few weeks ago, by Kash Bhattacharya, the owner of Budget Traveller.
The Adopt a Hostel initiative is aimed at helping hostels all around the world to survive the COVID-19 pandemic.
Many countries around the world have shut down their borders and traveling is only permitted for essential matters.
Hostels, which usually offer shared accommodation in dorms are some of the worst-hit businesses in the travel industry. There are many countries, such as Spain, who have shut down hotels and hostels by law.
Through the Adopt a Hostel initiative, people can buy vouchers to any of the hostels listed on the website, to redeem for future stays. The payments go straight to the hostels to support them with paying their bills during these uncertain times when they have no source of income but plenty of expenses.
So far, through this initiative, hostels from all over the world have sold gift cards with a total value of over 50,000 dollars in just a few weeks.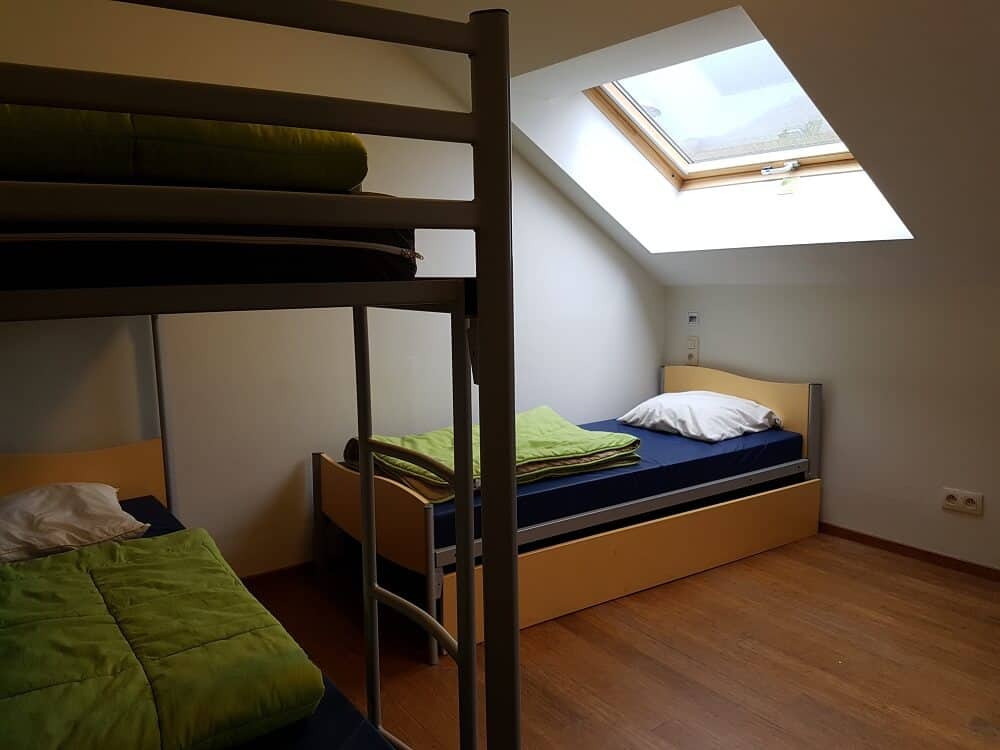 Grocery delivery from restaurants and suppliers
By Clotilde of A Princess Travelling With Twins
The impact on the Hospitality industry has been huge during the COVID-19 pandemic including restaurants having to close their doors to customers in almost every country.
Food is fundamental to each country's cultural identity, sharing a meal with family and friends is a huge part of what makes us human, so when we travel and explore the world, we often find the deepest connections around the meal table.
Supporting restaurants in our home towns and cities will support the global tourism industry, and many restaurants have been super agile in responding to this crisis in ways that allow you to support them and also get some tasty food!
Check out your local favorites and you will find many are now offering take-out and delivery services which they had not before, and some have even pivoted to offer grocery delivery to you from the suppliers they have painstakingly sourced over years.
Some great examples in London include Pasta Remoli, originally a group of family-owned Italian restaurant that now will deliver gorgeous Italian groceries to your lockdown lair.
Of course, with many restaurants closed, their suppliers, who are usually dealing in catering quantities, have much fewer customers and some are therefore trying to adjust to supply the regular public directly.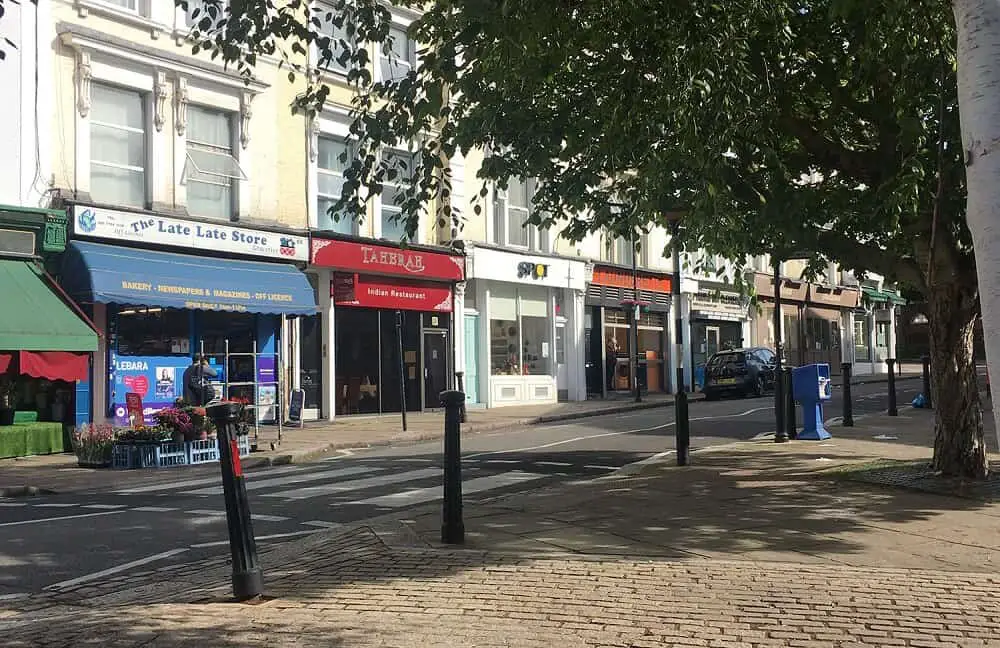 It's My Shout, Austrailia
By Erin of Australian Mountains To Sea
It's My Shout is a fabulous initiative developed so that anyone in the world can support small businesses across Australia, with a simple click of a button. 
The initiative is an Australian not-for-profit organization that was established during the devastating 2019/2020 bushfire season. 
It is solely run by volunteers, in support of businesses across the fire-affected areas in Victoria, South Australia, New South Wales, and the Australian Capital Territory.
Businesses impacted by the fires can register with It's My Shout and create an online 'virtual shop'. People can go online and make a virtual purchase, where funds go directly to the small business.
E.g. you can buy a virtual coffee, pay for a virtual night in a hotel, buy a virtual experience for two, perhaps even a virtual gift for a loved one.
Businesses are under no obligation to send or contact buyers, however, most do send a very gracious 'thank you' message. 
It's My Shout is a wonderful way for people to directly help people, families, and communities, in a practical way, while traveling is still not an option.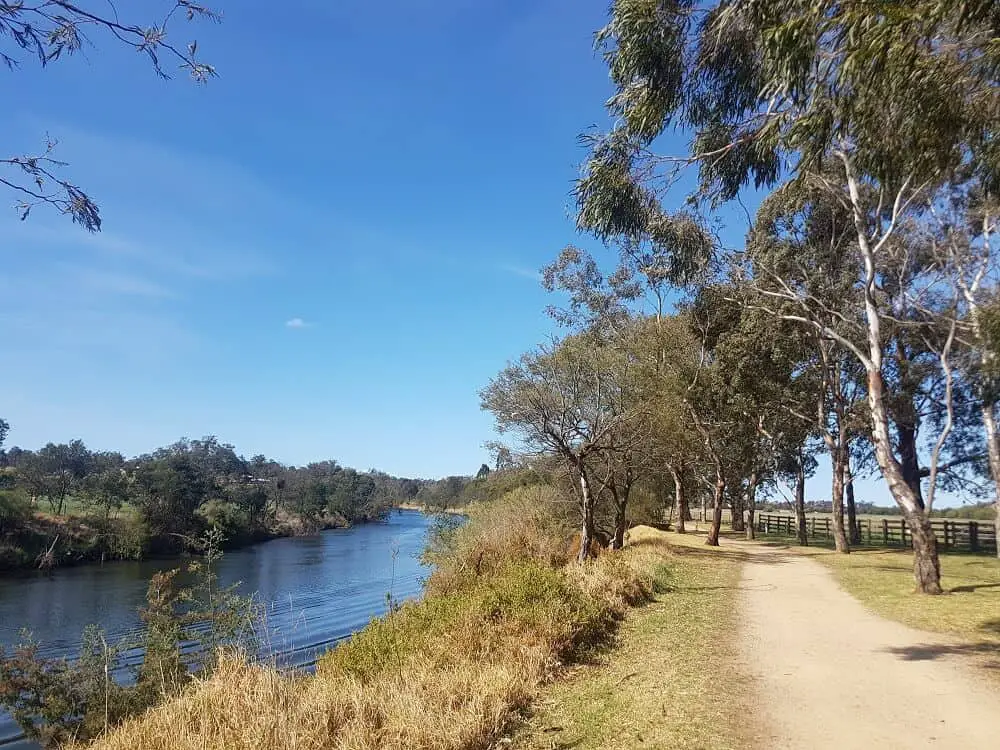 Buy sideline products
By Clare of Epic Road Rides
With people not able to travel, many hotels and businesses that provide services to tourists are struggling. One way we can help is to buy the ancillary products such businesses might sell on their website.
I write about cycle tourism and I've noticed that some of the cycling shops that would usually be providing bike hire and tours to cyclists visiting their area are reminding their loyal customers that they have products for sale.
For example, Bike Breaks in Girona have cycling kit branded with their logo. They also have smaller items for sale like mugs and caps that people buy to remind them of their trip. These are available to buy online.
Where it's still possible for the cycling operators to mail out the products, people can buy such goods, supporting the small business and reminding the person that's bought the product of happy memories of their time away – and good times to come!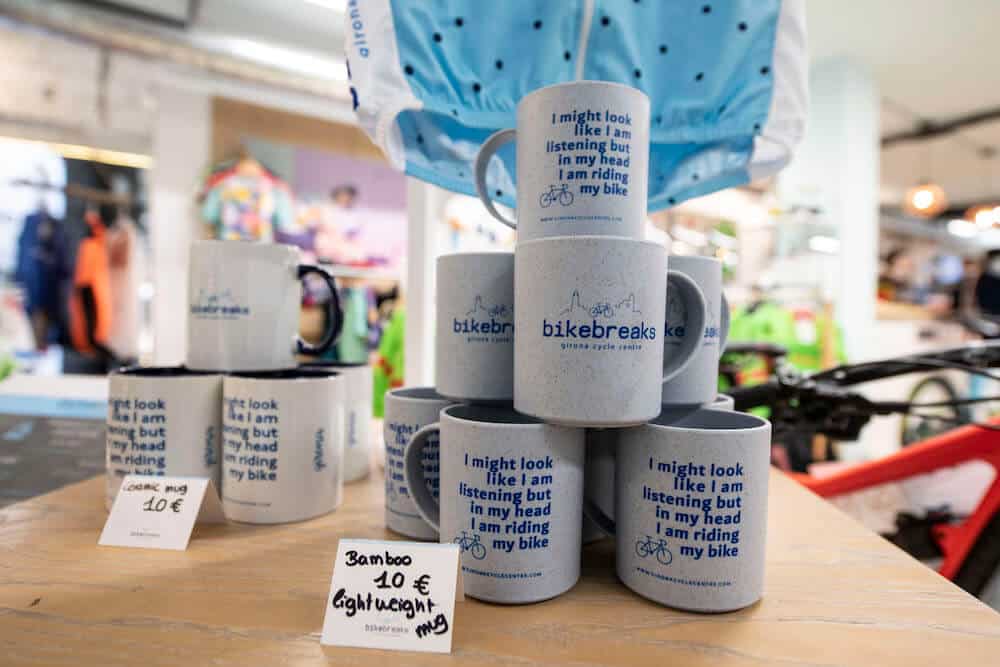 Pay now, buy later support to artisans in India
By Khushboo of Munni Of All Trades
The livelihoods of artisans across India have been disrupted by the recent Coronavirus pandemic. Most of these artisans are a part of the informal sector and work closely with small businesses or non-profits to produce beautiful handmade products. 
In order to support them, Dastkar has initiated a 'Pay now, get later campaign' where buyers will receive their orders once the lockdown in India has ended.
Handcrafted jewelry, skillfully woven scarves,  intricately patterned cushion covers beautiful saris from Kerala and many other handmade products can be bought at discounted prices.
The money, after deducting shipping costs, will directly go towards supporting a rural artisan's family during the lockdown in India. 
To support them, all you have to do is a purchase something special for yourself or someone close to you and have the satisfaction of doing your bit to help somebody tide over the pandemic.
Sharing their posts, supporting and cheering them on, and recommending them to friends and families will also go a long way to create awareness and encourage more people to come together to support the artisans of India.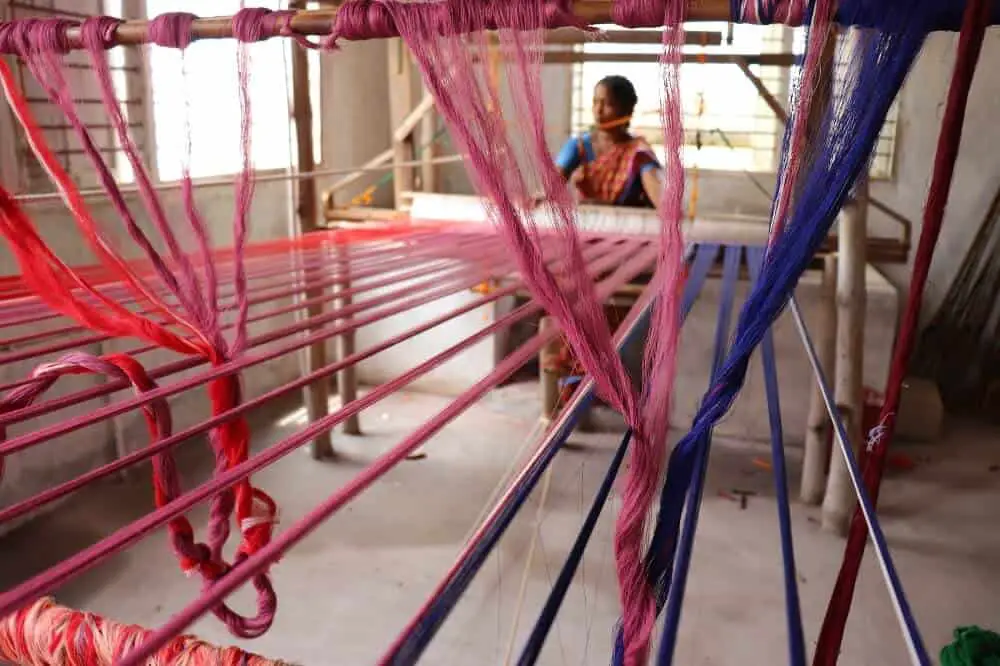 How to support these amazing travel bloggers
The travel bloggers that gave you these tips are entrepreneurs in the travel industry too. And many of them rely fully on the income from travel-related products or services they promote on their blogs.
As the travel industry plummeted by mid-March, so did the blog traffic and income source of these and thousands of other travel bloggers. As you see, these people all work consistently with responsible tourism and sustainability in one way or the other and those are the businesses you'll want to support.
So how can you support a travel blogger before you can travel? Maybe your favorite blogger sells their own product like an e-book or an online course that can be useful to you? Maybe they have buying guides for products you can buy before your next traveling adventure, like roundups on travel books or eco-friendly backpacks?
If you are looking for gift ideas, why not buy them through a travel blogger's site and support them at the same time?
Have a look around their sites and see if they have anything you could be interested in. Sharing their posts on social media will also help others find products or services they might need.
These travel bloggers are no different from the local travel businesses they talk about above. They are also small travel businesses that rely on online purchases through their blogs to feed their family and pay their rent.
Reflections
There is no doubt there are many excellent initiatives flourishing in these difficult times. What amazes me, is the spirit of many of these small local tourism businesses that donate to those who need it even when they are seeing difficult times themselves. These are the kind of businesses I want to support! And I hope you feel the same!
I also want to thank all of the above beautiful souls who shared these initiatives with us so we can make the world a better place even now.
If you have the economic resources, I encourage you to support one of the above initiatives and if you don't, share this post with as many as you can, and that way you will support more than one of the above initiatives for sure.
Thank you for reading until the end. Keep making the world a better place and stay safe!
Pin this to support the above initiatives!