What is the best way to educate your kids about sustainability and responsible travel? According to the content creator of the responsible family travel blog Flashpacking Family, Jacquie Hale, it is to travel. Travel in a sustainably friendly way, that is.
When Jacquie, or Jacs as she is known as among friends, and her husband, Ed, got their two sons they were surrounded by the misconception that their life of traveling was over. They didn't agree. They decided to keep doing what they love with their little ones and make them grow up with sustainable travel.
How cool is that? Just thinking about all the mistakes I have done throughout my travels because of not knowing, these kids will probably be able to teach me a lesson or two about responsible travel!
I don't have kids, but if I ever do I am pretty sure I will do just as Jacs and her family. Travel and educate the kids on leaving only footprints. They are the future and they should learn to look after every travel destination to make sure it's still there when they grow up.
Now, I'm eager to get to know Jacs and her take on responsible travel a little better.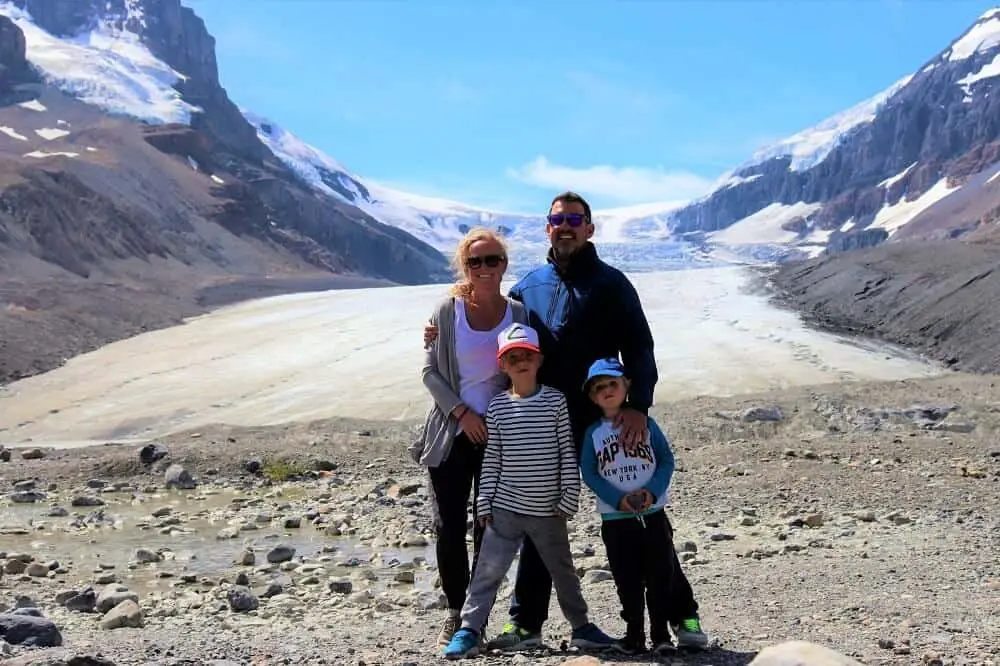 Meet Jacquie Hale and her family
Jacs and her family are from the UK and travel part-time now that the boys are in school. Ed and Jacs met through a mutual love of travel. He works in digital marketing in London in the travel sector while she used to work in finance in London before the kids were born. Together, they have visited over 85 countries and have seen some unforgettable bucket list places.
The couple felt so fortunate to have been able to see so many wonderful places and they didn't want to stop traveling when the kids arrived, so they just carried on. Now their kids share their love of travel and even have an input into where they go next.
Jacs and Ed think travel is highly beneficial for children, particularly the educational aspect to it but also the quality family time they get. By documenting their travels, they aim to encourage others to step out of their comfort zone and discover the world as a family in a responsible way.
Growing up with sustainable travel – An interview with Jacquie Hale
What does travel mean to you?
We love the many benefits that travel provides to our family. The biggest benefit for us is the quality time we get together. At home, we work around a typically hectic 9-5 routine, although the hours are usually longer which means that Ed doesn't get to see the kids much during the week.
Travel brings us closer together as a family unit. We slow down and appreciate small things. We're more relaxed. We also love to see how much the kids learn on our travels. Books are great but you can't beat learning about something like the pyramids in person while being immersed in the culture. Our kids gain confidence during our travels and are exposed to so many different cultures and people.
What does responsible tourism mean to you?
Responsible tourism to us encompasses a whole host of issues. First and foremost, we want our visit to a country to benefit that country, not just ourselves.
We like to book tours direct with local agents rather than book through larger, international agencies and we stay in homestays or apartments for the most part.
We're especially keen on nature and wildlife conservation so we like to educate the kids in this area. It's so important that the next generation care for the planet and the animals.  We're increasingly aware of our carbon footprint so we are striving to find ways to reduce it.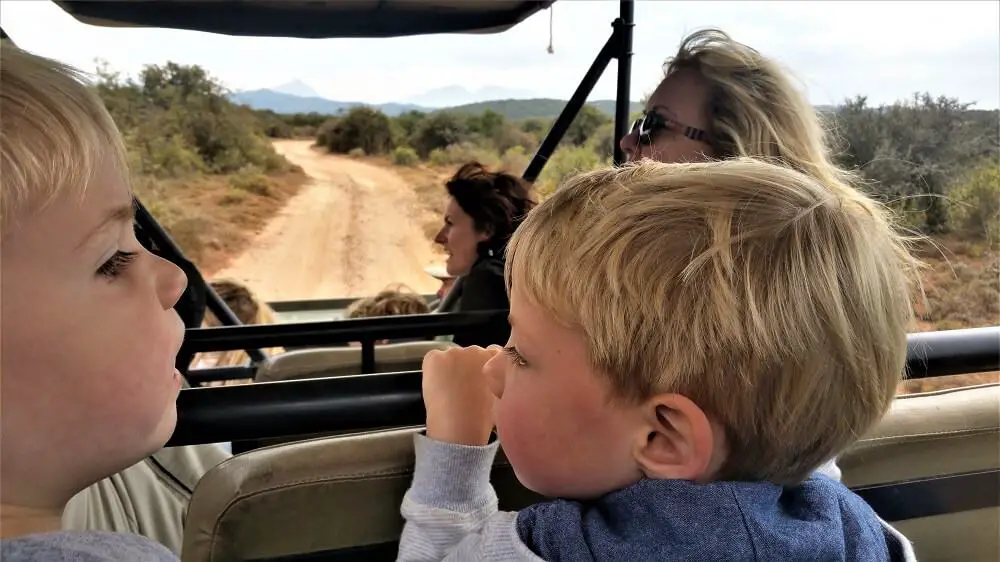 When did you first start to be conscious about the way you travel and the effects your travels have on your destination?
I feel a little ashamed for saying this but it's only really when we had kids that we started to become more ecologically conscious of the way we traveled. We've always been keen to immerse ourselves in the local culture, but our carbon footprint was nothing to be proud of.
It dawned on us when we had our own children that they will be the ones affected by climate change.  We've all seen recently the courageous speech by Greta Thunberg to the world leaders at the 2019 UN climate action summit. Children should not be having to take on this kind of responsibility, but she did so because she is truly scared.
We were so fortunate to be able to see so many things in our earlier backpacking days and we want the same for our kids, whether that be seeing glaciers that we saw or watching animals thrive in their natural habitat that are currently on the brink of extinction.
By traveling with our kids, we are giving them the best education about the planet. They are gaining a greater appreciation for the world around them. We hope this will lead to them being more conscious of how to look after it, if it's not already too late.
Have you traveled to a specific destination that you found especially sustainable that you would like to recommend to other travelers?
There isn't one country in particular that we would like to recommend, but what we would recommend is taking an eco-tour where you can. They're becoming increasingly popular. We did this in Morocco and Costa Rica. We've heard that the Maldives, who are potentially more at risk from climate change than anywhere else, are working hard on being more sustainable. We've also heard that Iceland is one of the most sustainable countries in the world and we are looking forward to visiting in October.
What do you do to travel responsibly?
We are learning all the time but there are a few guidelines that we follow wherever we travel now.  
Wildlife: We do not visit zoos or sanctuaries that only care about the tourist dollar and don't care about animal welfare. Instead, we safari in national parks that promote conservation and protection.
Social/ financial/cultural awareness: When choosing accommodation, we'll choose smaller homestays over large international hotels, we eat in local, family-run restaurants and we book family-run eco-friendly tours. This way we know where our tourist dollar is going and we have more interaction with the local community.  
Eco-friendly travel: When booking our flights, we try to fly with airlines that have lower emissions than others (sometimes Skyscanner will show this) and if there is a choice, we pay a little extra to offset air miles. We take items with us to help us reduce plastic waste, such as water bottles and metal straws.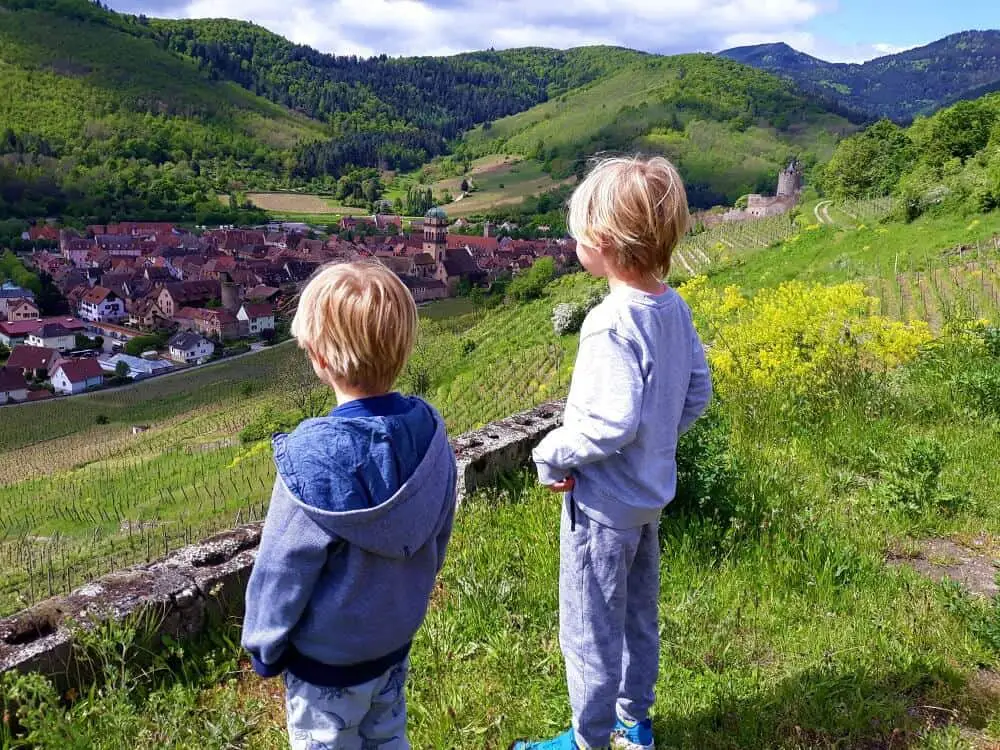 What are your top 3 advice to travelers that want to travel more responsibly?
We are far from perfect and are always trying to find ways ourselves to improve on traveling responsibly but what we would pass on from what we have learned is:
Research ways to travel responsibly in the country you are going to. Consider smaller homestays and check to see if you can use public transport rather than driving.
Remember that you are a visitor in someone else's country. Treat it the way you would want to be treated if people came to visit your home. Be respectful and make sure that your visit is mutually beneficial.
Make sure to reduce your plastic waste by taking certain items with you like metal straws and water bottles. We even take a water filter with us if we know the tap water is not drinkable and this means that we don't need to buy bottled water.
READ: Give your vote for responsible travel: An interview with Lauren Fenn-Ellis
See more from Jacquie Hale
I am thankful to Jacs for taking her time to do this interview and shed light on responsible travel with kids. Her enthusiasm for a sustainable education through travel is something that truly inspires me and I hope you feel the same way.
Would you like to see more from Jacquie and her family? Make sure you check out her blog, Flashpacking Family.
You can also find the Flashpacking Family on Instagram, Pinterest, Twitter, and Facebook.
Do you have any comments or questions you wish I had asked Jacs? Feel free to use the comments below to share your thoughts.
Read next: Environmental awareness – An interview with Mel Vargas and Abby Singzon
Pin it for later!