Travel insurance is one of the few things you buy, hoping never to use it. I know, it's a pain to spend money on something you'll probably (and hopefully) not need. But it is definitely worth it and if you ever do have an emergency abroad, you will be super grateful to have it. 
My travel style has always been a bit off the normal tourist path, so finding the best backpacker travel insurance was super important to me. From camping to scuba diving, I just love a great adventure and explore the more unknown side of places. And you just don't get to see a lot of those on guided tours or organized trips. 
That said, being a backpacker definitely gets you places on a smaller budget, but also requires more research and less security than booking an agency-organized trip. And being on a budget sometimes means there is no money for travel insurance, right?
Wrong!
Even though the odds of you needing to claim it might be low, it can cost you soooo much more if something goes wrong and you end up needing it. In this World Nomads travel insurance review, I'll go through everything you need to take into account before buying travel insurance.
Disclosure: This post may contain affiliate links. That means that if you make a purchase through one of those links, I will get a small commission at no extra cost to you. As an Amazon Associate, I earn from qualifying purchases.
Why should you purchase travel insurance?
Thankfully in my many years of backpacking, I've never had to make use of my travel insurance (and fingers crossed it stays this way.) But I'd still not consider traveling without it. You just never know what can happen.
Even though I have never personally needed to use it, I have traveled with others who weren't so lucky. And that only reinforced my belief you should not risk it and it is something worth paying for. 
To give you an example – I once traveled with someone who didn't have travel insurance.
When he got sick with a tremendous virus in Cuzco two days before our flight home, we were lucky enough that the owner of the hotel had a nurse daughter that called a doctor friend.
The doctor came over to the hotel and looked at him for free as I said we had no money or insurance. In the end, he needed a hospital transfer, one night there with all meds and 24 hours surveillance, plus a transfer in an ambulance to the airport for 500 dollars! Private hospital. Including me staying there.
If it wasn't for their kindness it would have cost much more. Safe to say he probably didn't travel without insurance again…
Still not convinced?
Not only for medical reasons, but travel insurance can also cover you in case of lost or stolen goods and trip cancellation/delays. My go-to insurance company as a backpacker is World Nomads.
They are a company from Australia, created in 2002 by long-term backpackers just like us with the purpose of making insurances more friendly for independent travelers – offering freedom, safety, and connection. In their words, it is an insurance designed by travelers for travelers.
In my search for the best backpacker travel insurance, I have found that they were recommended by big names in the travel world like Lonely Planet and National Geographic. So that only confirmed my belief that they were worth a try. I have been using them for as long as I can remember and so far I have not been disappointed.
Before you go ahead and purchase your travel insurance though, it is good to check if you have a plan through your credit card. But also make sure you check the coverage to see if it is sufficient for your trip, as they may have low limits and exclude a few important items. 
Now let's get to the details on how World Nomads work and the 3 reasons why I believe they are the best travel insurance for backpackers.
World Nomads travel insurance review: Reasons why I choose them
It is easy to buy
For me this is crucial! I can't stand difficult-to-buy travel insurance that doesn't go through – wasting hours of precious time I could do other fun stuff. And most travel insurances I've tried to buy are impossible to get through on the first try. OR even the second and third.
World Nomads travel insurance is exactly the opposite. I've easily fixed it from my phone from bed the night before departure before without any complications. Definitely a winner!
It is a comprehensive travel insurance
Specific coverages can vary depending on the residence country and the plan you choose, so it is always important to check your policy carefully and make sure you know what you have covered and what you don't.
But in general, their plans offer great travel protection and these are the benefits you can expect when choosing World Nomads as your backpacker travel insurance:
Trip Protection
Emergency Medical Insurance (Medical or Dental)
Emergency Evacuation
Gear Protection
Emergency Accident & Sickness Medical Expense
Repatriation of Remains
Trip Cancellation, Interruption or Delay
Baggage & Personal Effects
Baggage Delay (outward journey only)
Accidental Death & Dismemberment
24/7 Assistance
Not a fun list to read through and I am sure you'd prefer not to think about it and hope for the best. But these things can happen and it is best to be prepared for it. So apart from the usual medical emergencies, World Nomads will also have you covered in the situations below:
Emergency Dental treatment 
If you have an unexpected infection, broken tooth, or any other mouth injury caused by an accident you will be covered. It will only cover emergency situations though. It will not pay for routine appointments or any procedure that could wait until you get home.
Non-Medical Emergency Transportation 
You will have your transportation expenses covered in case of civil or political unrest in the country you are visiting (only if your government has called for evacuation though). Also in case of natural disaster or if you are expelled from a country. Please note that this can vary depending on the country of residence, so please check your policy for specifics. 
Accidental Death and Dismemberment Insurance 
If the worst happens, World Nomads will pay an amount to your beneficiary. It will also payout in case you lose a part of your body or your eyesight. Plus, they cover the cost of repatriating your body.
Lost or Stolen Goods 
Your plan will reimburse you for loss, theft or damage of personal effects. This means you will get coverage in case you get robbed or damage your sporting equipment for example, provided that you have taken measures to protect, save and recover the property. So make sure you read your policy carefully and follow all steps to get reimbursed. 
Trip Cancelation, Interruption or Delay 
This is a great one as it will have you covered in case your trip is canceled by the operator or if you need to cancel due to sickness, injury or death of you, a family member or traveling companion. It will also cover cancellation in case of bad weather or natural disasters. Trip interruption covers the same situations but when you have already departed and need to return home. The last case, trip delay, will cover an unused portion of pre-paid accommodation or additional expenses caused by a delayed trip of 6 hours or more. 
24/7 Assistance 
World Nomads offer a multi-lingual 24h help, advice and referral for medical emergencies. So anything you need in case of an emergency, you can contact them straight away and you will be guided through the next steps. 
What's not included
You will not be covered in reckless situations as alcohol or drug-related incidents, carelessness in handling your possessions or unattended luggage. Pre-existing conditions or check-ups are also not included and will not be covered by your plan.
What if I need travel insurance when I am already abroad?
Need to purchase travel insurance after departure or need to extend your policy while still traveling? World Nomads is one of the few that will let you do both. Most insurance companies require you to purchase your plan prior to departure and have strict rules on extensions. Another reason why it is the best backpacker insurance, we don't always have our plans set in stone. 
It gives you 2 affordable travel insurance plans to choose from
You can choose from two different plans depending on your way of traveling. They offer a Standard Plan and Explorer Plan – the biggest differences between them being higher limits and additional adventure sports included in the latter.
The standard plan offers a pretty good range of coverage and for most typical activities you will be fine with this one. The explorer plan is aimed at the most adventurous and "living on the edge" style traveler. Some example of activities where you would need an upgrade from the standard plan:
Winter Sports

Backcountry Skiing or Alpine Ski Touring
Work as a Ski Instructor abroad
Free-style or Stunt Snowboard
Water Sports

Freediving
Scuba diving
Heli-skiing
Air Activities

Ballooning
Skydiving
Hang gliding
Land Activities

Camping or Hiking in high altitudes (from 19.685ft, up to 22.965ft)
Motorcross
Outdoor endurance
Experiences

Bouldering
Rock Climbing
Cliff diving/ jumping
Paragliding
They cover over 200 different activities, so many others are included but this should give you an idea of what kind of coverage you can get. They did a really good job of covering different traveling activities backpackers look for, which is why they are considered a great adventure travel insurance. 
How to choose the best plan for you
When choosing your plan for each trip you should always consider the activities you expect to be doing and make sure they are all covered.
Like I mentioned before, another difference between the plans is the cost limit coverage. So this should also be considered when deciding which plan suits you better. I personally think the standard plan is enough for the usual trip and activities it covers, but here is a comparison of some limits on both plans:
Trip Protection
| | |
| --- | --- |
| Standard Plan | Explorer Plan |
| $2,500 | $10,000 |
Emergency Medical Insurance (Medical or Dental)
| | |
| --- | --- |
| Standard Plan | Explorer Plan |
| $100,000 | $100,000 |
Emergency Evacuation
| | |
| --- | --- |
| Standard Plan | Explorer Plan |
| $300,000 | $500,000 |
Gear Protection
| | |
| --- | --- |
| Standard Plan | Explorer Plan |
| $1,000 | $3,000 |
Gear protection is an important one for me as I usually travel with my camera and laptop. If you have valuables with you, pay attention to the limits as well to make sure they are enough to cover you in case of loss, damage, or stolen items.
Its social program – Footprints
Another big reason I like World Nomads is its Footprints Program. A great way to give back as a traveler is by making a difference in the community. When you buy a policy with them, you have the choice to make a micro-donation to a project of your choice. They work with charities and NGOs, giving out 100% of the donations to the projects and absorbing any admin costs in the process. 
All funded projects are aimed at ending poverty, protecting the planet and leading the world onto a more sustainable and resilient path. From saving endangered sea turtles in Panama or giving access to water, sanitation and hygiene in Papua New Guinea. To empowering women to be community leaders in Vanuatu or helping children affected by bushfires in Australia. They have a range of amazing projects to choose from – so with a small contribution, you can make an impact and lead us to a more sustainable and equal world.
They also focus on how to be a better traveler in their blog section. There are great tips in there on responsible traveling including:
Ethical and eco-friendly checklists
Packing tips
Respectful traveling
How to give back as a backpacker
In order to preserve the landscapes and landmarks we so much love as travelers, we must take action on changing our own choices and making only positive impacts on both people and places we encounter along the way.
Responsible travel is obviously a big deal to me, so this shared concern with the planet was a big part of why I chose World Nomads as my favorite backpacker travel insurance.
World Nomads and COVID 19
To make sure you're up to date with travel insurance when traveling during the pandemic, you can read World Nomad's FAQ here.
You can also read their updated overview of which countries you can and cannot travel to and what rules are in place concerning quarantine, PCR, vaccinations, etc. here.
Finally, check out travel tips during the pandemic so you're prepared for your trip.
How to make a claim
If you are registered with them all you have to do is log in, go to the claims tab and follow the instructions. The process is quite simple and it is all done online, no post or mail involved. 
The important thing is that you have all documents attached to your claim. And it is strongly suggested that you keep a copy of all that so in case something gets lost you can quickly get it solved and avoid further delays. 
What you need to make a claim
Make sure you check what documentation is necessary for your specific claim, but some examples of what can be asked are:
Police reports
Hospital documents
Proof of purchase of any lost or stolen item
English translation of all documents when applicable. 
It is also advised that you take photos with all your valuables as proof that you were traveling with them. This will make this process a bit easier if you need to make a claim.
The whole process can take a while to be settled (and that unfortunately is true to any insurance company, travel or not). On average, World Nomads takes between 1 to 2 months to settle claims, depending on how much time it took to get all required documents and answer their questions.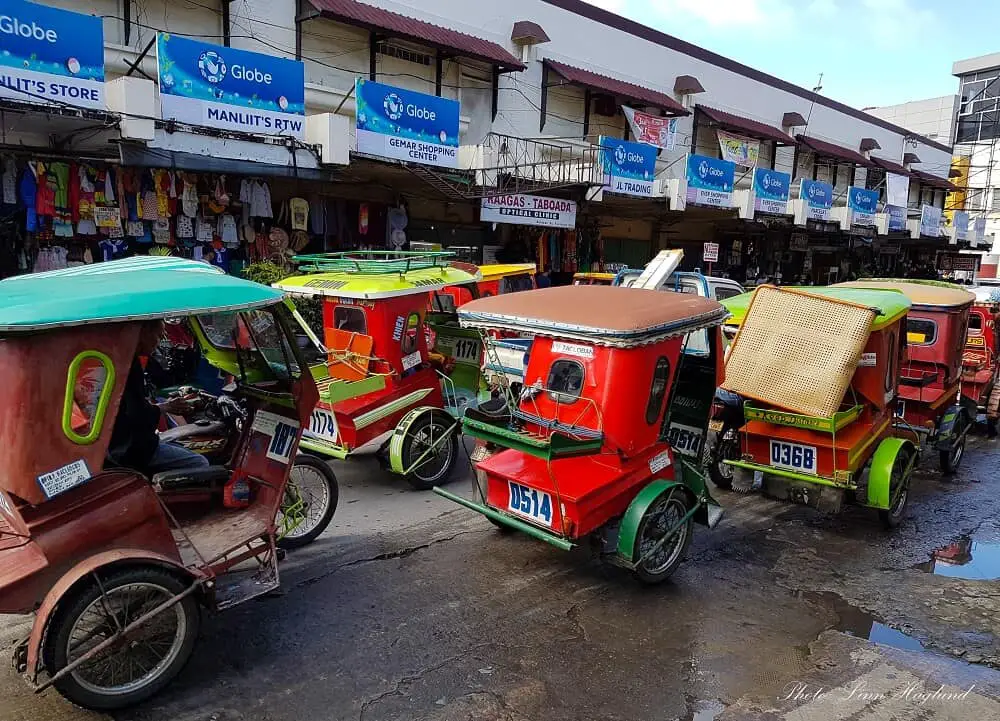 Why do I choose World Nomads as my backpacker travel insurance?
So when it comes to travel insurance it is really hard to give specific answers as it will not be the same for everyone and it is extremely dependent on personal situations. But I hope this World Nomads insurance review could give you a good idea of what to look for when choosing a plan that suits you best and why I think it is not worth it to save money by not getting insurance (as this can cost you so much more in the end).  
There are a lot of companies out there that offer travel insurance, but I personally recommend World Nomads as I think it has a good grasp of what we backpackers look for:
Flexibility – you can buy your insurance after departure (please note that there is a 3 day waiting period, so you will not be covered straight away), plus super easy to extend it online if your plans change
Activities – it covers pretty much all activities you might wanna do as an adventurous backpacker and lets you choose from two different plans depending on your travel style
Affordable – even the upgraded plan is not so expensive and can fit in different types of budgets
Green – they care about traveling responsibly and not only give back to the communities with the Footprints Program but also share a lot of good free resources on how we can be better travelers
It's easy! – from purchasing and extending to claiming, it can all be done online. 
I will not say it is all rainbows and butterflies though, as with ALL insurance companies things can get complicated and there is some bureaucracy involved. But as far as travel insurance companies go, I think World Nomads has done a good job at uncomplicating the best they can and has managed to make it suit a backpackers' needs. 
Remember – Read your policy!
So I cannot say this enough, ALWAYS read your policy carefully as coverage varies depending on your country (and sometimes even state). Just because you heard it covers x things, does not mean it will be the same for your trip.
And if you do need to make a claim – and I really hope it doesn't happen to you! – make sure you save all relevant documents and make a checklist of what the insurance company asks for to make sure you have everything! And this goes for any insurance you choose, World Nomads or otherwise.
If you want to get a quote or purchase a plan, you can do so here. And don't forget to make a micro-donation at the end to make your contribution to the planet and communities all around the world! 
Stay safe!