Is India on your bucket list, but with constant warnings about traveling there as a woman you are waiting to meet a man you can go there with? Have you experienced that every time you mention to a girlfriend that you want to travel to India, they tell you that you shouldn't because it's dangerous?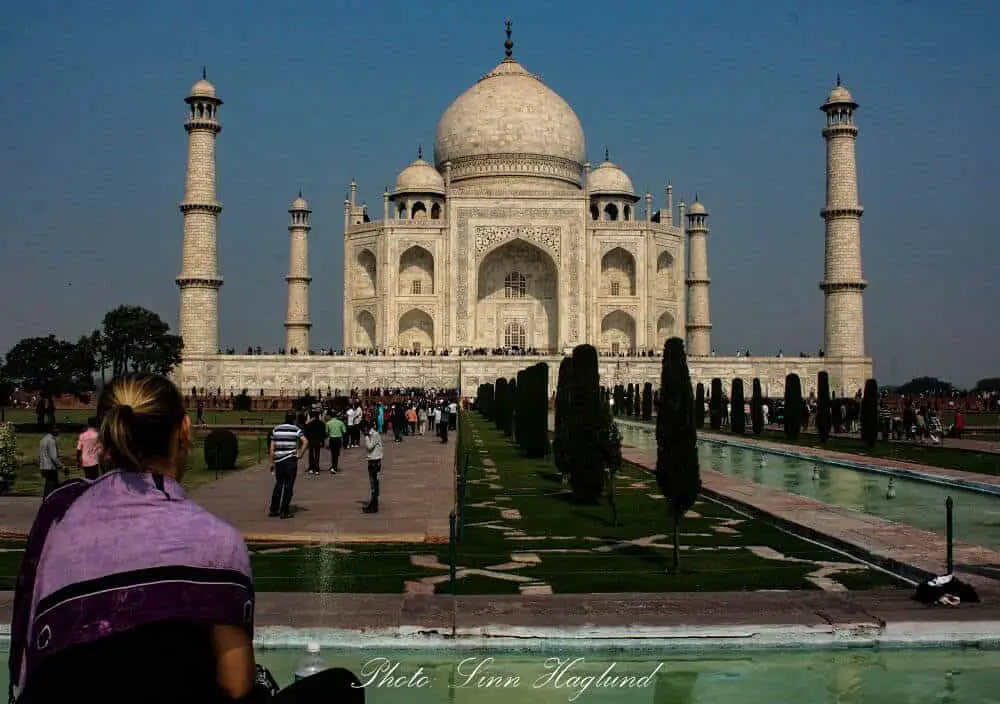 I have traveled to India twice. Both trips were girls' trips. The first time I was backpacking India for a month with a friend, and the second time we were four girls. I also have a lot of girlfriends that have traveled solo or with other girls in India. It worked out absolutely fine.
I have gotten so many warnings and worrying comments from family, friends, colleagues, and whoever I told I was going to India without any male companion. Every single comment made me doubt a little bit if it was safe.
Even the second time I had a couple of minor doubts when people came with their danger warnings. I am glad I am a stubborn, persistent human being that lets the wanderlust win over fear.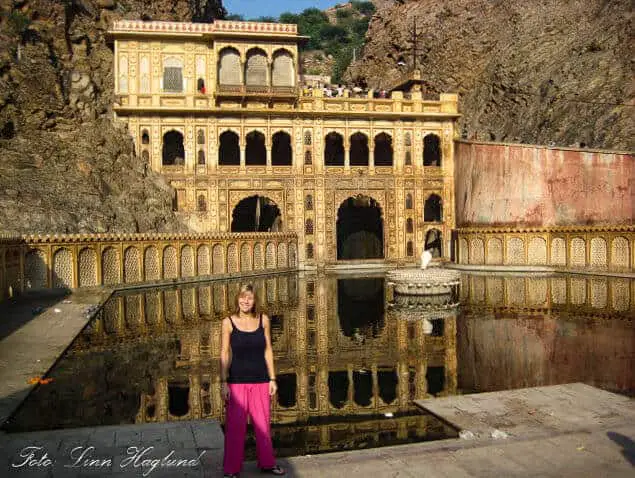 I have been to several different parts of India and experienced a lot of cultural differences in the country. I love India, and will always go back. Is it the best destination for your first solo trip? Maybe not. But even that depends on where in the country you travel to and your expectations.
For me, it's the land of diversity. Good vs. bad, poor vs. rich, dirty vs. clean. I don't feel it's dangerous to travel as a woman in India, but you have to take some precautions, as always when traveling.
I have put together a list of advice for you with my experience in India as a female traveler and the experience of my girlfriends' travels. Most of it applies to travel in general. I hope this can help you overcome the doubts and make your dream trip come true.
Besides, I always recommend following general travel safety practices, like keeping your valuables out of reach. There are many money belt alternatives out there. I also recommend spreading your cash in different places, so if you get pickpocketed, you will have a backup somewhere else.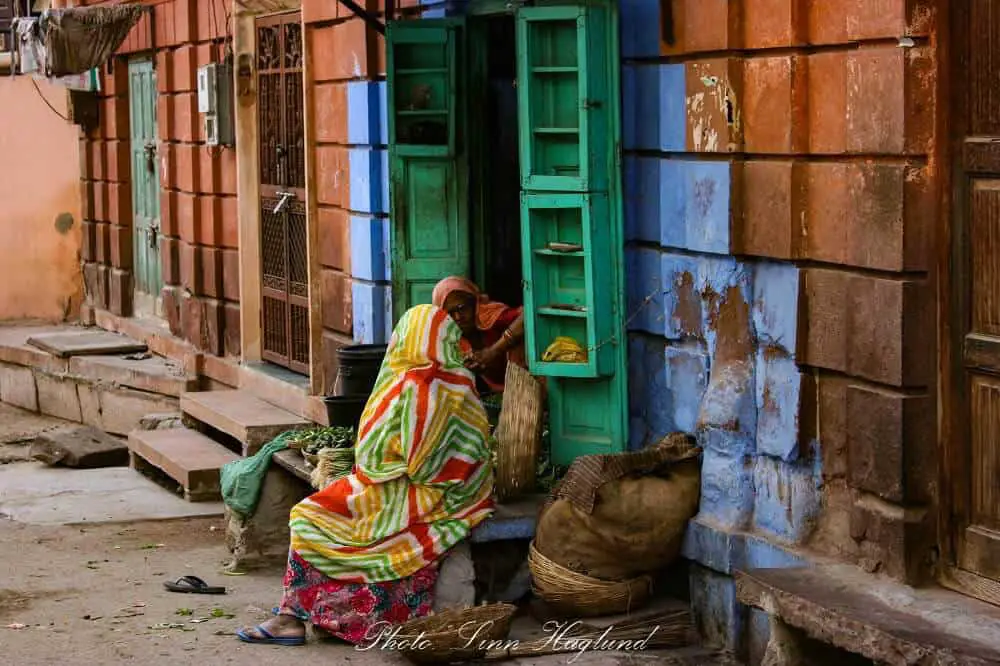 ---
YOU MIGHT ALSO LIKE: 20 Beautiful places in Rajasthan
---
Dress respectfully
In India most women cover up, so the best thing you can do to be respected and not stared at or touched at more than necessary is to cover your skin.
In some places there are more backpackers, and it is more normal to see skin, but for others, it is not so common. I always bring a shawl with me that I can wrap around my shoulders if I need to. It's easy to carry and doesn't weigh much.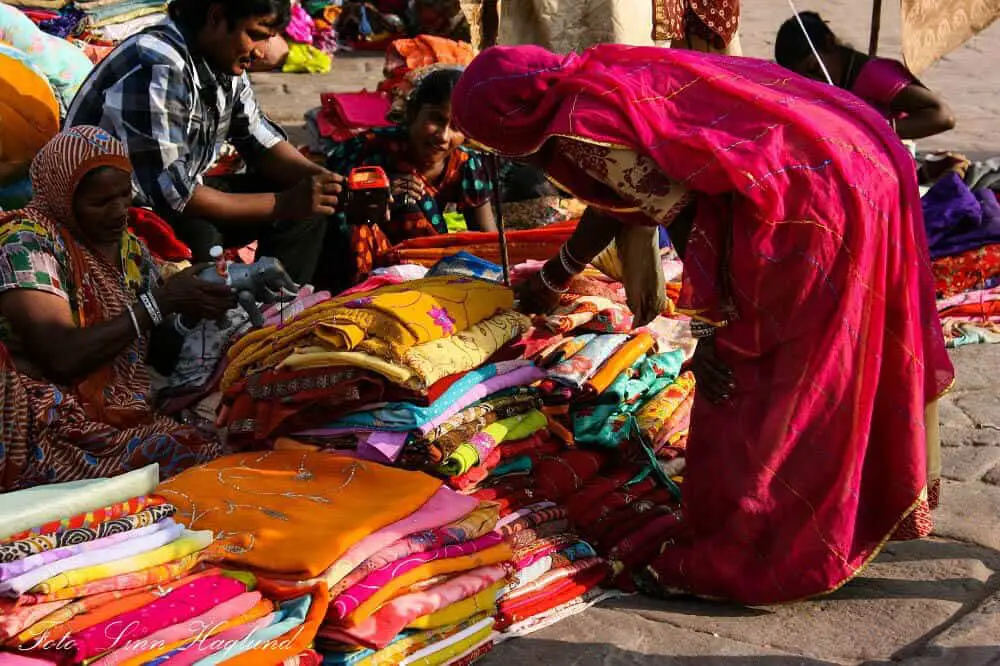 Interact with Indian women
If you mainly ask women for help and directions, you might avoid a male stalker which you later have to run away from.
The ladies are mostly stoked to get foreign friends and love to help you. I have even got my ferry ticket paid for by a woman that was so eager to help me getting safely over the pond.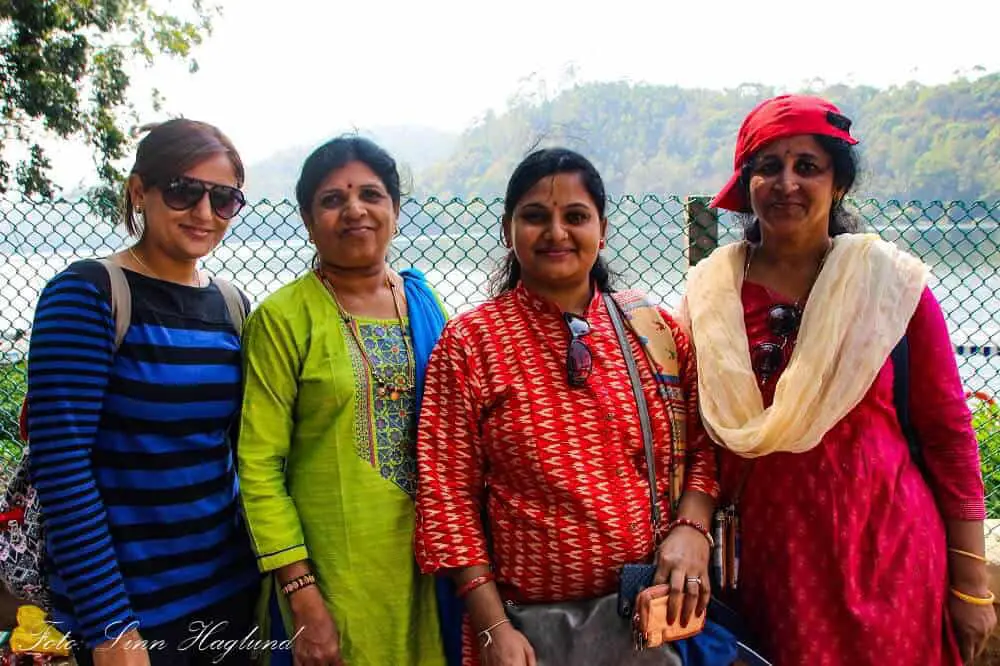 Sunbathe near other tourists
Indians go fully dressed to the beach. Especially the women. You see that they go for a swim with their clothes on, so some guys might become overexcited by seeing women in bikinis.
If you go to the beach, make sure you look for other tourists. In some places, the beach is divided, and there is a dedicated tourist part. Go there.
Trust me. You don't want some middle age local guy staring at you in your bikini while pulling up his package thinking that it is totally fine because you are a foreigner. So, if you notice local men getting a bit too intense, cover up or even pack up and walk away.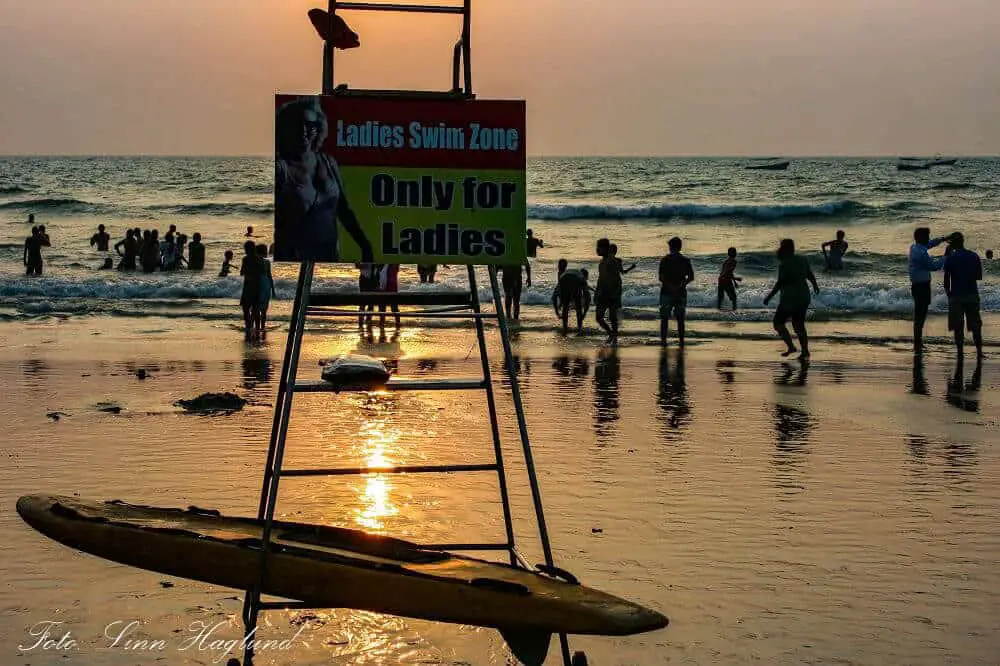 Listen to the locals
If the locals tell you not to go somewhere, don't go. They are usually right. If there are areas they tell you to stay away from, the wisest decision is to stay away. If they tell you not to go outside after dark, then go to bed early and get up with the sun the morning after to experience the given place.
It's ok to change your mind even if you had planned to go somewhere. Better safe than sorry.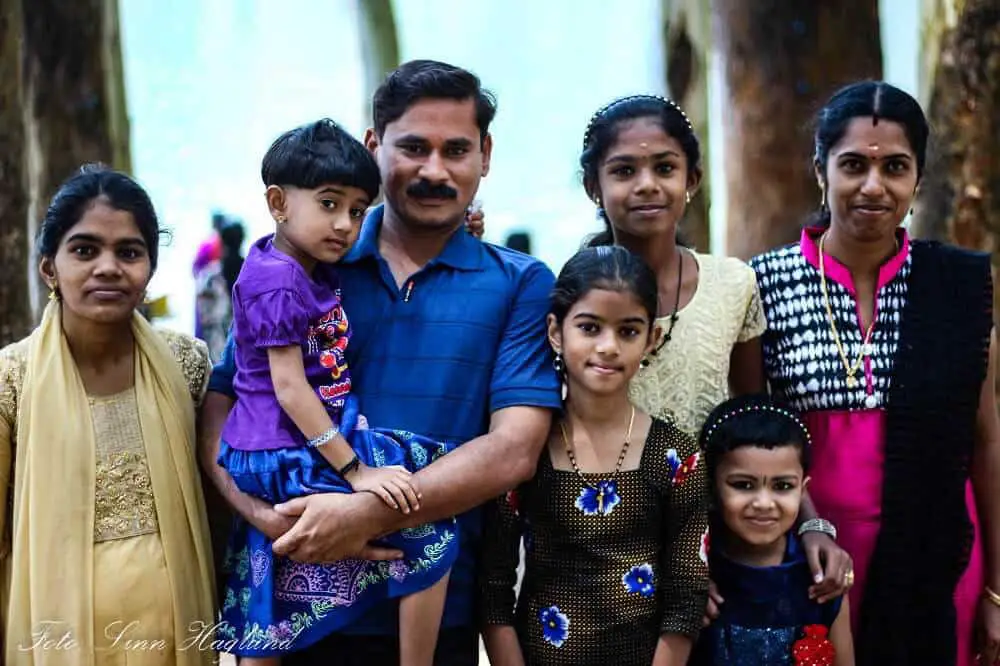 Talk to other travelers
Talk to other travelers and share your experiences. They might have experienced something you should be aware of, or maybe something marvelous that makes you change your travel plans.
Sometimes it is also good to talk with others that have felt the same way about certain situations, and that will give you more confidence.
Always travel 1st or 2nd class in train
Both 1st and 2nd class is seen as safe for tourists to travel in by train. It is more spacious, and chances you will be touched up or get into a too intimate situation are small. I have traveled a lot by train in both classes, and have only had good experiences.
Once we were on a 26 hours train ride without bringing food and had some of the best Indian food served by other train passengers that had brought their homemade food for the trip. This is an amazing way to connect with people on the way.
Also, if you make friends on the train, there is less chance that dodgy people will approach you.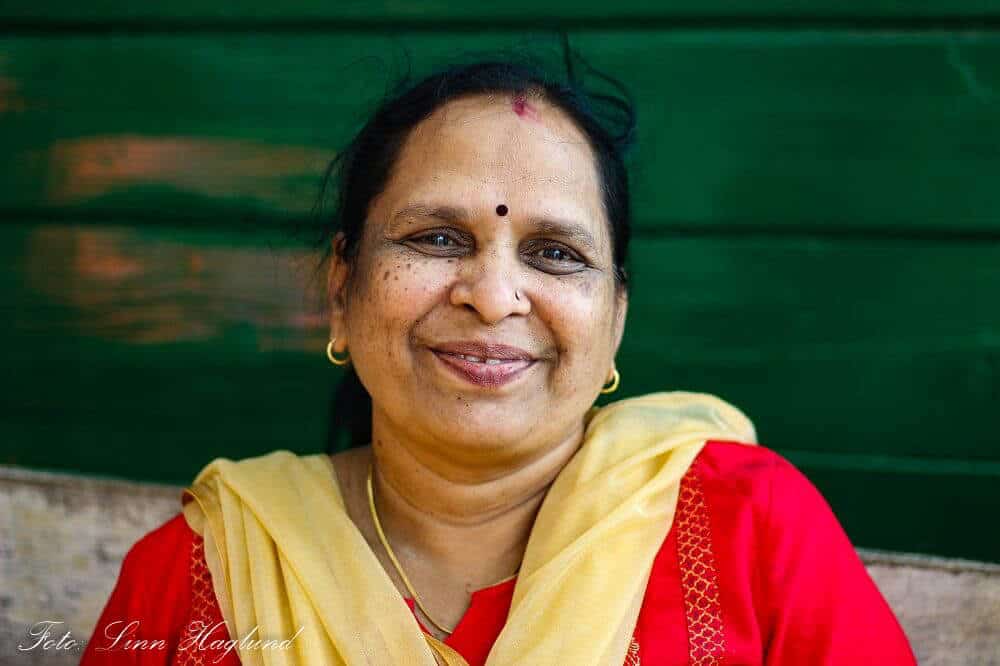 Pre-book hotel when arriving at night
If you arrive at a new destination at night time, make sure you have booked a place to sleep up front. You don't want to get into a situation where you don't find accommodation and feel pressed to sleep a place where you get a bad feeling of the place or the people.
It's smart to read the reviews of the hotel before you book, and keep the address and phone number of the hotel available for the rickshaw or taxi driver. Some hotels even offer to pick up, so it's worth checking up in advance.
Always listen to your gut
If your gut says no, then walk away. All bad situations I have been in or I have heard others have been in while traveling has always started with a bad gut feeling. So listen to it.
It's ok to go to a different hotel. It's ok to say no to a rickshaw driver and look for another one. It's ok to turn around and walk in the opposite direction. It's ok to listen to your gut.
Because if your gut is wrong you are just as safe, but if it's right, you just saved yourself from a freaky situation. Maybe you even saved your life.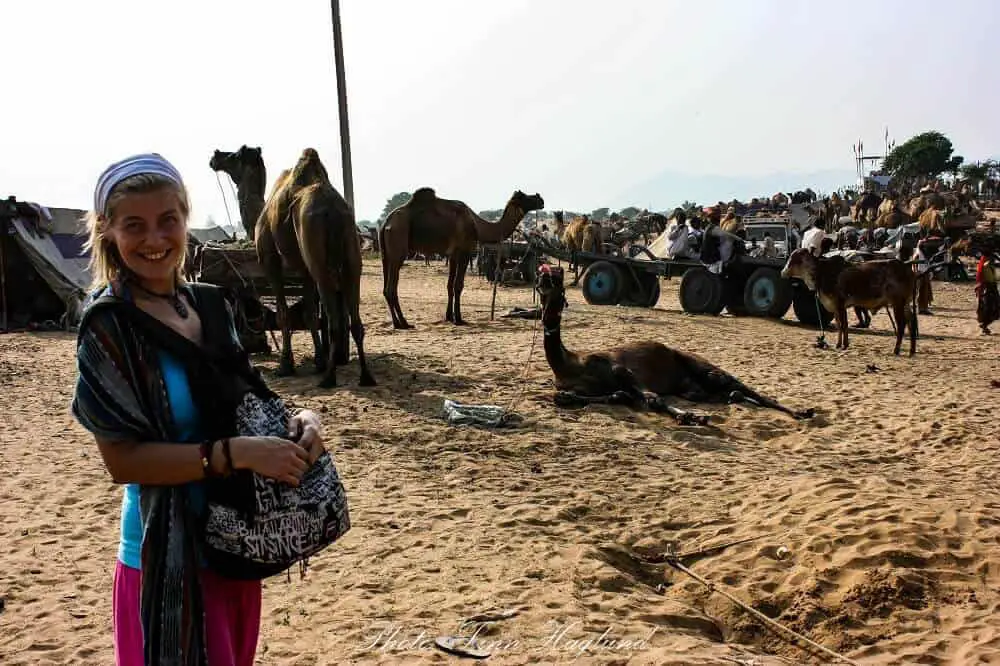 I hope this bunch of advice was of any help, and that you will go on your dream trip. Remember, always take advice from people with the right experience and expertise. I bet none of the people telling you it's dangerous to travel as a woman to India have actually been there themselves.
And last, always bring a smile, be humble and respect the locals and their customs. Don't be afraid to talk to the locals and learn their stories. And most of all, don't be shy for the camera, you will be on much more selfies with Indian families than your own.