Volunteering at a wildlife sanctuary during your travels is a great way to encounter wildlife in a responsible way while helping to reduce the costs of travel. One worthy organization to consider for your next volunteer project is La Senda Verde Wildlife Sanctuary in Bolivia.
What is La Senda Verde?
The mission of La Senda Verde is to take care of rescued wild animals that are victims of illegal trafficking, cruelty and habitat loss within Bolivia. The sanctuary is home to over 700 animals and 54 species. The organization is heavily dependent on tourism and volunteers to keep the sanctuary running and animals happy.
What to expect when volunteering at La Senda Verde
As a volunteer at La Senda Verde, your main responsibilities include cleaning, feeding, and enriching the lives of the animals at the sanctuary.  There are several different areas that volunteers work in on a rotational basis, these include: specials, big cats/bears, monkeys, quarantine/tortoises, and the aviary.
Specials
The specials area is for the one-off animals that do not fit into another area. While I was there this included a capybara, a tapir, several deer, an armadillo, two toucans, and a crocodile. This was my favorite area to work in while at the sanctuary because the animals are so unique, and you get to work closely with them.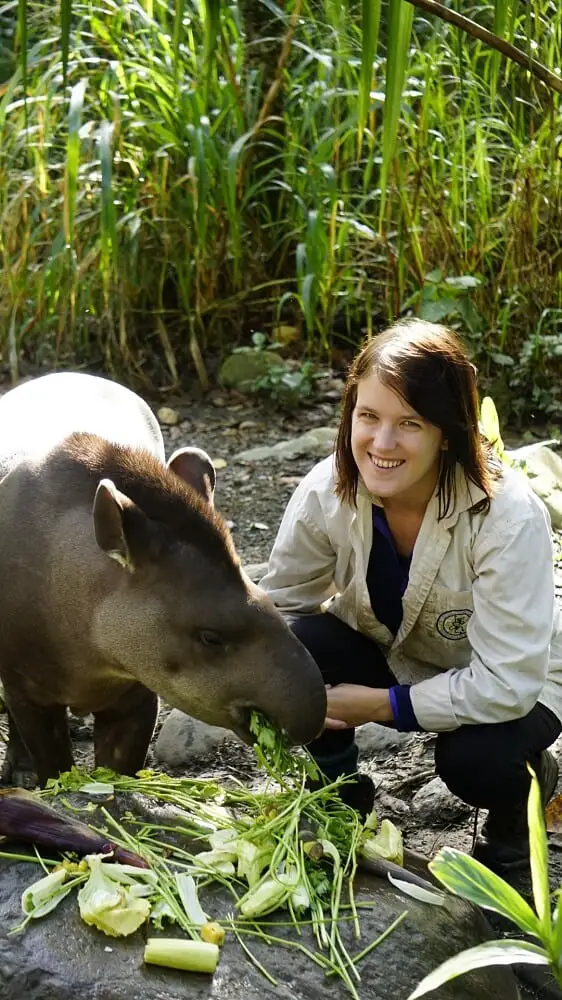 Big Cats and Bears
La Senda Verde is home to three Andean bears and several big cats including a jaguar. A specialized full-time worker is responsible for the feeding and cleaning of the big cats and bears, but he brings volunteers with him to assist. These are typically longer-term volunteers who have an interest in this area, so if you only volunteer for the minimum two weeks you may get to work in this area. Even if you don't, someone will take you to visit the bears and cats as much as you like!
Monkeys
Monkeys were the first species to be brought to La Senda Verde and the most common animal that the sanctuary receives.  The sanctuary has 5 different species of monkey including howler, capuchin, spider, owl, and squirrel. There is a full-time monkey worker, but if you are a male volunteer they will likely assign you to work with him and the capuchin monkeys. Females are not able to work with the capuchin monkeys because some of them do not like women and it is a risk they may attack female workers. However, as a volunteer, you can go with the male workers in small groups to visit the capuchin monkeys. They are super cute and love to play!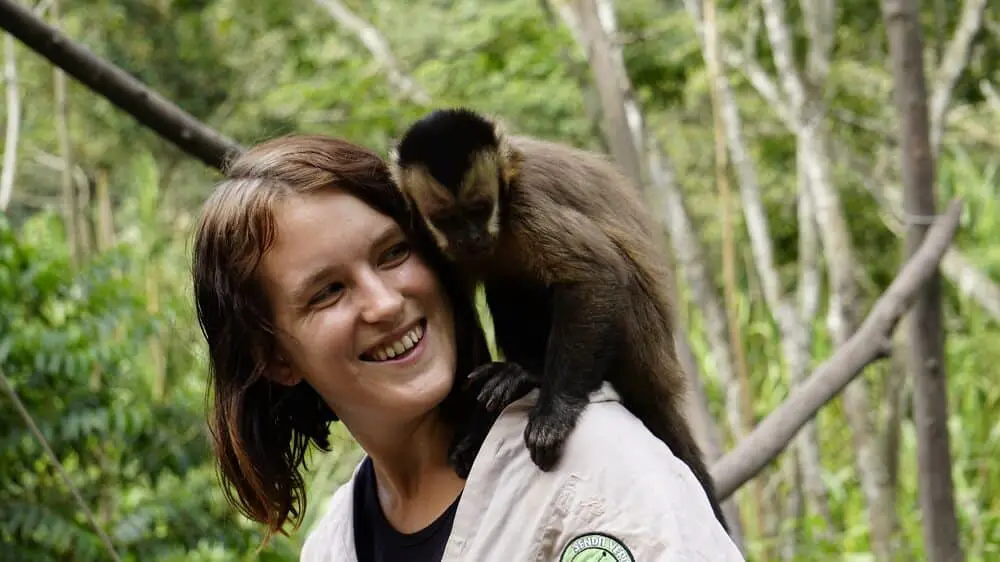 Even though female volunteers don't get to work directly with the monkeys, you will still have lots of opportunities to interact with them. The monkeys wander freely around the sanctuary and often grab you for a quick snuggle, or to try and steal the other animals bananas.
Quarantine/Tortoises
Birds are the other species that commonly get brought to the sanctuary. When birds first arrive they have to go into the quarantine area for at least 40 days prior to the aviary to ensure they do not have diseases. This area is the least exciting to work in, but it's important to spend time with the birds so they get used to people. Volunteers in the quarantine area are also responsible for feeding the tortoises. There are over 70 that live throughout the sanctuary. It can be a fun challenge trying to find them all!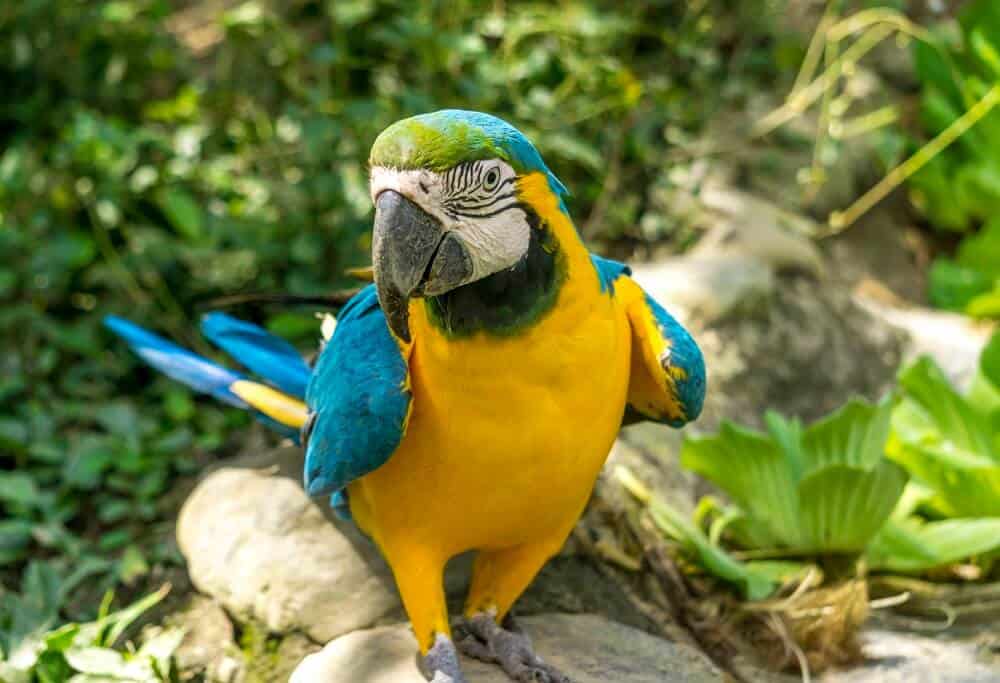 The Aviary
The aviary is the area where birds go after they get released from quarantine. There are over 200 birds flying around the open aviary so it can be crazy, especially during feeding time. It's an amazing experience if you love birds!
Special Projects
If there are many volunteers at one time the volunteer coordinator may start special projects. As an example, while I was there we got to wash and polish all of the tortoises, making their shells extra shiny and clean!
Tours
Volunteers are also responsible for giving tours to visitors who come to visit La Senda Verde. The volunteer coordinator provides training on how to give tours of the sanctuary, which last about an hour.
Fees and Commitment
The organization requires a minimum two-week commitment from volunteers, and they will love you if you stay longer then that. If you book directly with the organization, the cost to volunteer for the first two weeks is $400 USD. The cost per week decreases the longer you stay. A small percentage of that fee covers the cost of volunteer's food, and the remainder goes to the animals.
What's included while volunteering at La Senda Verde
As a volunteer, your accommodation and food is provided. Volunteers stay in shared mixed dorms. The dorms are basic, with bathrooms outside the rooms. Depending on availability, there is an option to pay extra and stay in a private cabin.
Volunteers get fed three meals a day at the communal kitchen and have the option to buy snacks between meals from the sanctuary. There are also a couple of convenient stores about a 10-minute walk from the sanctuary. The nearest town, Coroico, is about half an hour away by taxi.  Volunteers often share a taxi to Coroico in the evening to stock up on supplies and eat out at restaurants.
The sanctuary is in an isolated location so there isn't much else to do around, but you will be kept busy during the day and tired by the evening. There is a volunteer room where you can watch movies, play cards, etc. Otherwise, the sanctuary is in a beautiful jungle so you can just relax and enjoy the incredible nature and wildlife around you.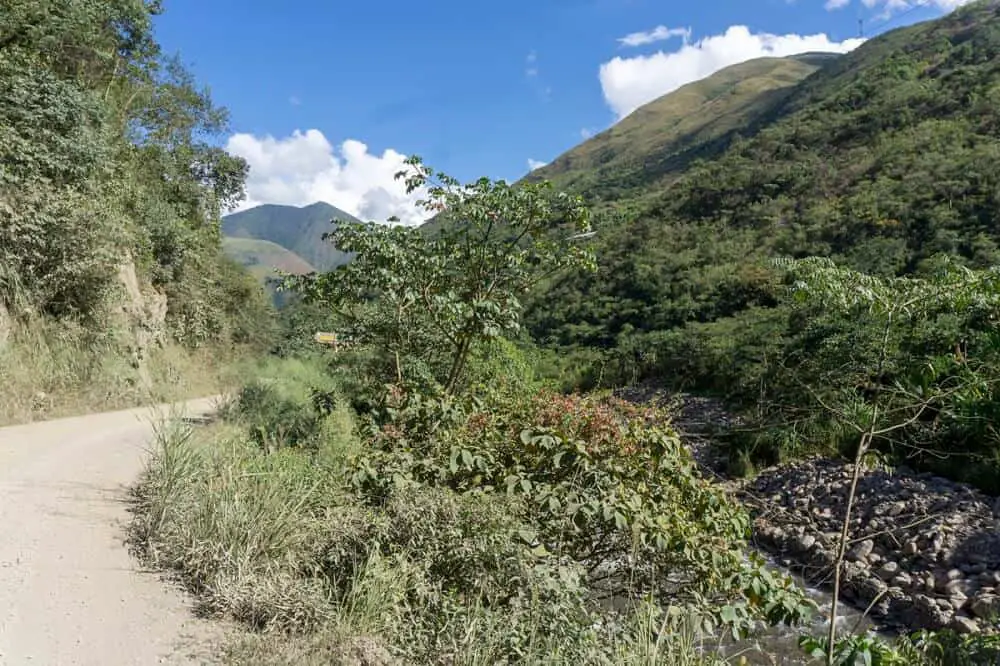 How to Volunteer with La Senda Verde
If you are interested in volunteering with La Senda Verde, you can submit an inquiry through their website. Someone will be in touch with you shortly to complete your application to volunteer and provide you with all the information you need to prepare for your time there.
Even if you can't volunteer, consider visiting La Senda Verde if you are traveling through Bolivia. All of the profits from the tours go towards feeding the animals, and trust me they eat a lot of food!
Conclusion
I really enjoyed my time volunteering at La Senda Verde. It was a unique experience to work hands-on with a variety of exotic wildlife and learn about the problems that Bolivia faces with animal trafficking. If you have an interest in volunteering with wildlife, I definitely recommend this organization.
About the author
This is a guest post written by Lora Pope. Lora is a solo adventure travel blogger based out of Toronto, Canada. Raised on a rock in the middle of the Atlantic Ocean, she has a deep love for nature and wildlife. Lora has traveled to over 50 countries and is working towards her goal of visiting every country in the world, all while finding the best adventures that each one has to offer. On her blog,  she shares her adventures around the world and aims to inspire others to find their adventure. You can explore the world with Lora on her blog or through social media.  Find her on Pinterest, Instagram, Facebook, and Twitter. Make sure to follow her journey to get inspired.
Pin it for later!