How can you give your vote for responsible travel? Think about all the activities, transport, accommodation, and restaurants you spend money on while you travel. Could you choose to spend that money on responsible tour operators, eco-friendly transport, sustainable accommodation, and locally-owned restaurants? According to Lauren Fenn-Ellis, founder of the travel blog Fellis Travels, this is the best way to be a responsible traveler. And I agree!
In today's interview, Lauren will talk more about her perception of responsible travel and give you practical tips for traveling more responsible on your next trip. Get ready to get to know Lauren!
Meet Lauren Fenn-Ellis
A woman by many names, Lauren is known as both Lozza and Fellis, whereof Fellis Travels. She is from the UK, more precisely, Yorkshire. Her passion is storytelling through photography as she travels the world with her new husband, that she has been together with for more than 13 years.
The couple aims to travel responsibly by choosing local communities for special experiences and responsible adventures such as visiting the orangutans in Sumatra or the dragons in Komodo National Park. 
Lauren has introduced environmental responsibilities into her daily Instagram stories and posts as this is super important to her and she plans on focusing more on this and how to travel like an eco-warrior but also on what people can do back home.
An interview with Lauren Fenn-Ellis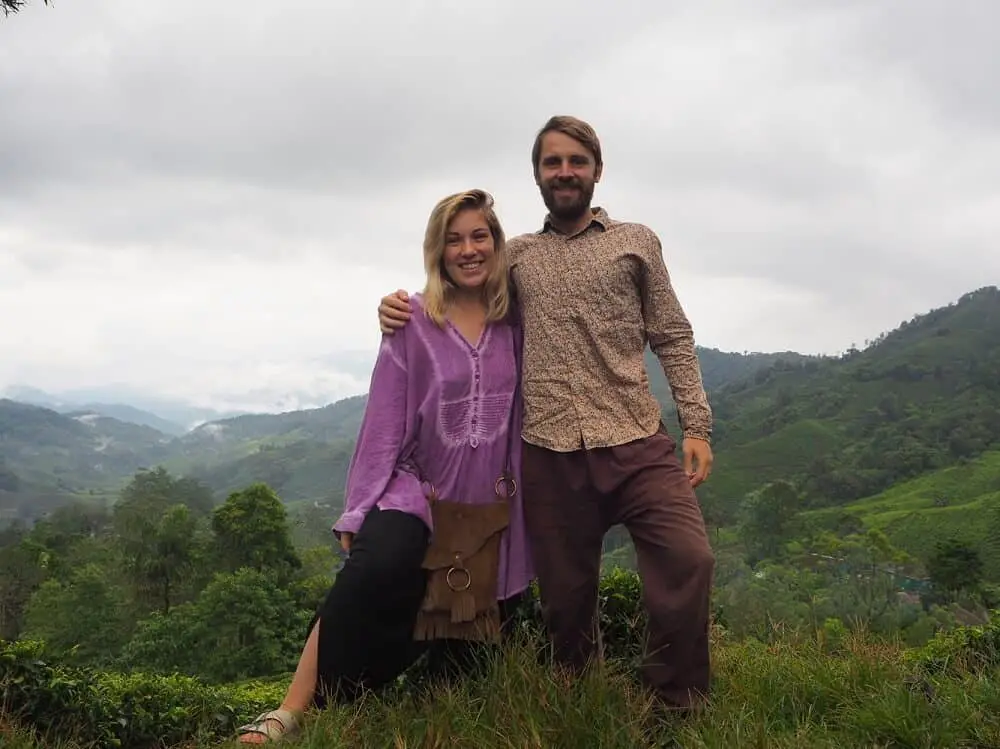 What does travel mean to you?
Travelling isn't about becoming someone new, or changing who you are. It's about unbecoming all the bad habitats picked up in today's society and being the person you were meant to be. Well, it is to me and what I've learned so far on our traveling journey. 
Traveling is facing your fears, opening your mind and heart and being pushed out of your comfort zone. Learning lessons and harsh realities whilst developing the best version of yourself. And most importantly, having the best time ever, every single day! 
Traveling has taught us how to be adaptive in different cultures, environments and more importantly with people. Having the patience to work through a language barrier is a key development. 
What does responsible tourism mean to you?
It warms our hearts to see more and more tourism taking responsible actions in their businesses to protect wildlife and the environment. Awareness is rising and those who are abusive will soon have no business as long as travelers continue to research and support those who are responsible for our adventures. 
We support local tourism rather than chains or big brands if we are looking for wildlife tours and discover ethical and properly accredited companies so we know our contribution is going towards the animal's welfare.
It is us "travelers" who shape these companies and give them their business.
When did you first start to be conscious about the way you travel and the effects your travels have on your destination?
Oh, don't remind me! It was very early on into our travels in India. It was Christmas Day and we booked a Desert Safari in Jaisalmer. With the Safari came a sunset camel ride, how romantic! 
As we waddled over sand dunes in the Sam Desert, we soon noticed an over-saturated desert full of camels pulling carts and carrying people. I've honestly never seen anything like it! We just knew it felt wrong and when the camel-walker asked for more money to take us further into the desert, we declined and he said we had to walk back to camp which was fine by us! Get us off this camel, we thought, poor thing. 
This opened our eyes to the welfare of the camels and other animals we may come across on our travels. We left that experience feeling negative and certainly learned our lesson. It made us wise up for our next adventure. 
As we planned our trip to see the orangutans in Sumatra, we soon realized how careful we needed to be and ensured to do our research into which tour company we used for our jungle trek. 
We decided to book through the Garden Inn who uses local guides through the Guide Association. Local guides are licensed with at least 2 years of training in the jungle with the orangutans.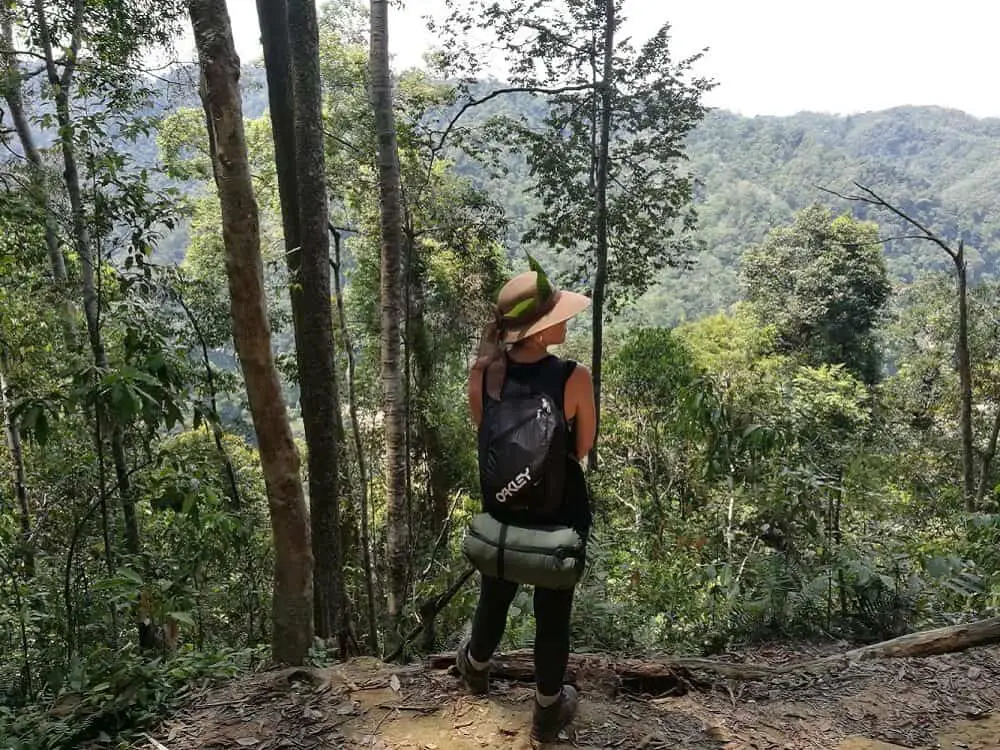 Have you traveled to a specific destination that you found especially sustainable that you would like to recommend to other travelers?
Oh yes, Bukit Lawang! The gateway to Indonesia's Sumatra jungle. This little village on the edge of the jungle appreciates the land they share with wildlife. Bamboo is a huge resource and has been used throughout to create impressive building structures. The National Park is protected and organizes tours through trained guides at Guide Association. 
What do you do to travel responsibly?
We try our best to avoid flying between countries and make our way by land if it's an option. It's usually cheaper but may take a little longer, but that just adds to the experience for us and would recommend travelers to do the same. 
We research the hell out of companies before any tour to make sure their ethos is ethical, otherwise, we skip it. 
What is your top 3 advice to travelers that want to travel more responsibly?
1. Consider land travel where possible and support local communities who help travelers cross over borders. Border crossings can be an experience, as the boat ride between Vietnam and Laos
2. Say no to plastic bags when making purchases at the supermarket or general shopping, oh and plastic water bottles. Buy yourself a pretty sustainable water bottle, most hostels, restaurants, attractions across Asia provide free water. 
3. Do your research on tour companies, especially if wildlife is involved. This is super important and there are a number of ways to check if they are ethical in what they are offering and how they conduct their tours.
See more from Lauren
I want to thank Lauren for taking her time to chat about responsible travel and how you can vote for responsible travel by choosing the right places to spend your tourist money. If you found this inspiring you should definitely take a look at her blog, Fellis Travels and join her travels on Instagram and Facebook.
Is there anything you wish I had asked Lauren about? Don't be shy – drop a line in the comments below.
Pin it for later!