Madagascar is known as a nature destination. And not without reason. However, most people mostly connect the island to lemurs, while the country has so much more to offer. In this post, I will show you the 11 best wildlife encounters in Madagascar, and where you can go for the experience.
According to WWF (World Wildlife organization), more than 90 percent of Madagascar's animal species are endemic to the island. So there is no doubt there is a lot to experience.
165 million years ago the island cut off from the rest of Africa. This isolated Madagascar's wildlife during such a long time, that their evolution became unique.
Unfortunately, a multitude of the existing species on the island are threatened. The main threats are hunting and deforestation, which makes the importance of responsible travel to the country especially important. 
Following, I will share the 11 absolute best wildlife encounters in Madagascar.
Disclosure: This post may contain affiliate links. That means that if you make a purchase through one of those links, I will get a small commission at no extra cost to you. If you have any questions about these services or products, feel free to ask me.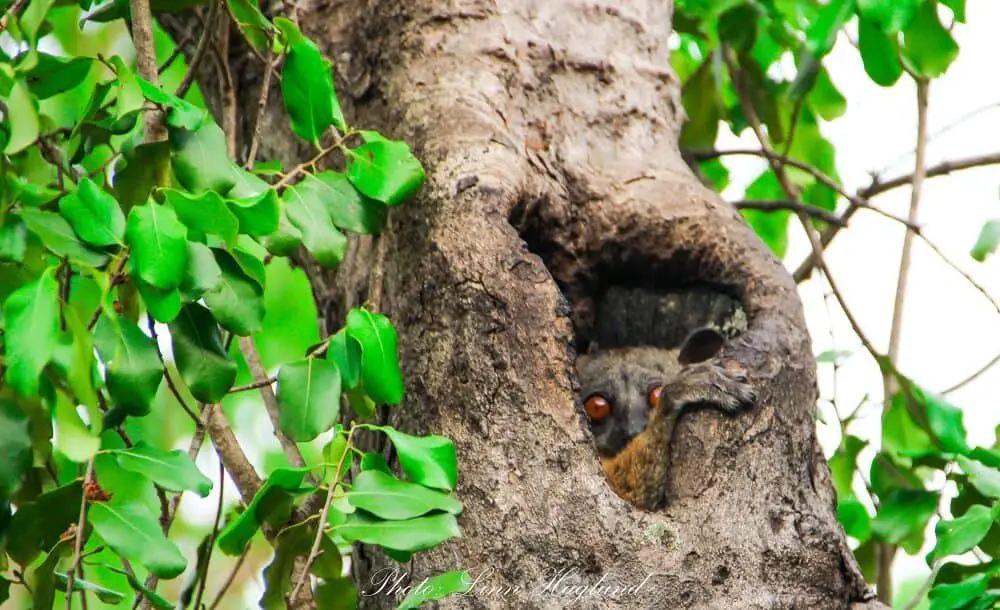 Wild lemurs – the most classical wildlife encounters in Madagascar
Lemurs are probably the first animals you think of when talking about wildlife encounters in Madagascar. And with good reason! And that is not only because of King Julien from the animation movie Madagascar. There are around 60 species of lemurs in the country. Besides, they are the only primates living on the island.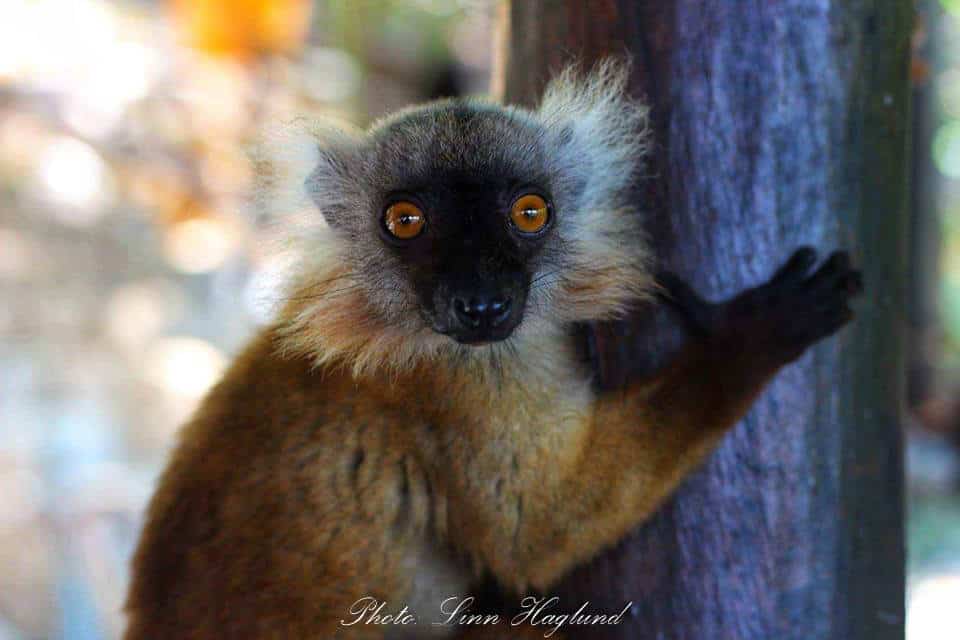 Unfortunately, lemurs are endangered, mainly because of deforestation and hunting. The good thing is that the country has got numerous nature reserves where animals are protected.
Visiting any of these nature reserves, you will have a fair chance of seeing lemurs. However, there are some parks where it is easier to see them than others.
Among other places, you will be guaranteed to see wild lemurs in Ranomafana National Park, Beremy Reserve, and the island of Ankazoberavina.
We were also lucky to see different species while hiking Tsingy de Bemaraha National Park.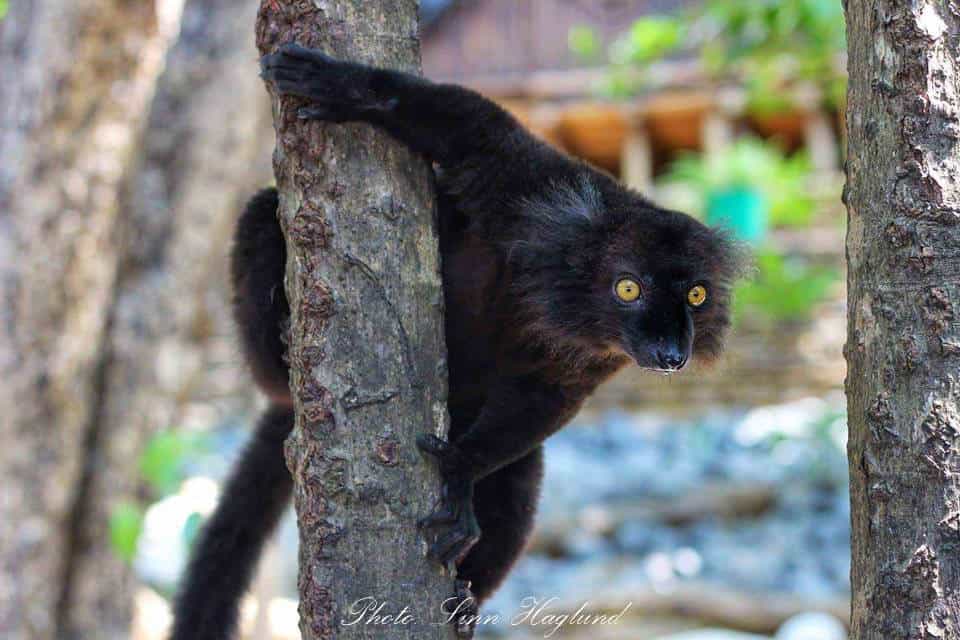 With some luck, you can see lemurs close up in the wild; especially in areas where they are used to humans walking around. A guide will for sure help you spot them.
Anyhow, be aware of places where the animals are kept in zoos or in captivity. Sadly, there are people taking advantage of lemurs to attract tourists. Therefore, it is important that we are responsible and don't give our attention or money to such places or people.
Look for fossas
Fossas are Madagascar's largest predators. Just as the lemurs, fossas are endangered, the only difference is that fossas have lemurs on their menu. The fossa is a cat-like, carnivorous mammal, feeding on anything from lemurs to lizards. The animal is like a medium-sized dog with a long tail.
Unfortunately, this nocturnal mammal is threatened by the same threats as lemurs; deforestation and hunting.
When hunting is scarce, the fossas also hunt at day time. At times they even hunt domestic animals like chickens.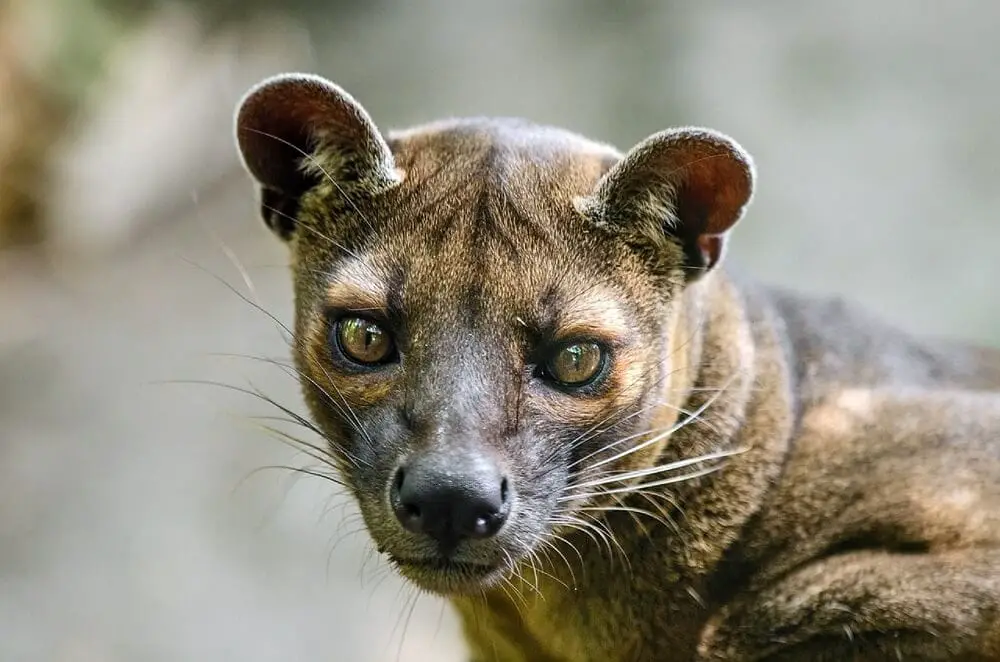 No one really knows how many individuals are left. The predators don´t have any typical coat patterns, which makes it difficult to distinguish individuals. However, there has been done research on the fossa to learn more about their habits.
The best place to look for fossas is in the forest of the Kirindy Reserve near Morondava in western Madagascar. Any tour operator or guide will take you there from Morondava.
Swim with whale sharks
Unlike many other destinations you can swim with whale sharks, Madagascar is a less crowded place to do so. This makes it more sustainable for the enormous fish as well as it is less likely that people will touch them and scare them away.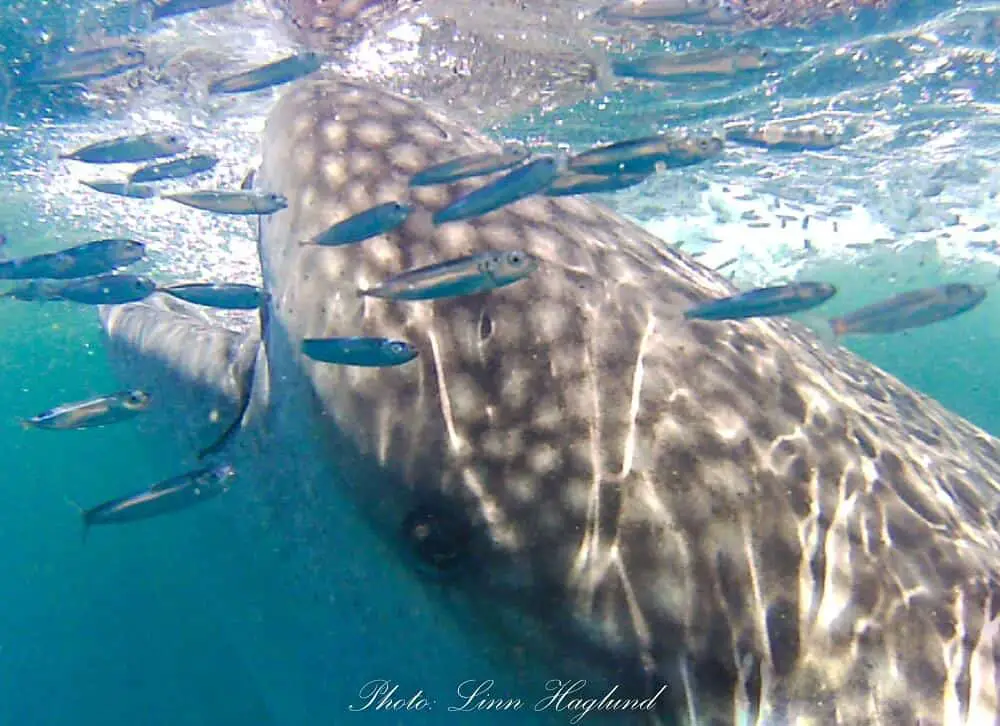 In the area around Nosy Be you can easily spot the giants in the month of November.
The boats collaborate so that if there is more than one boat surrounding one whale shark, each boat lets people in the water every other time. This makes the experience more unique than many other places in the world where there are massive crowds in the water around the whale sharks.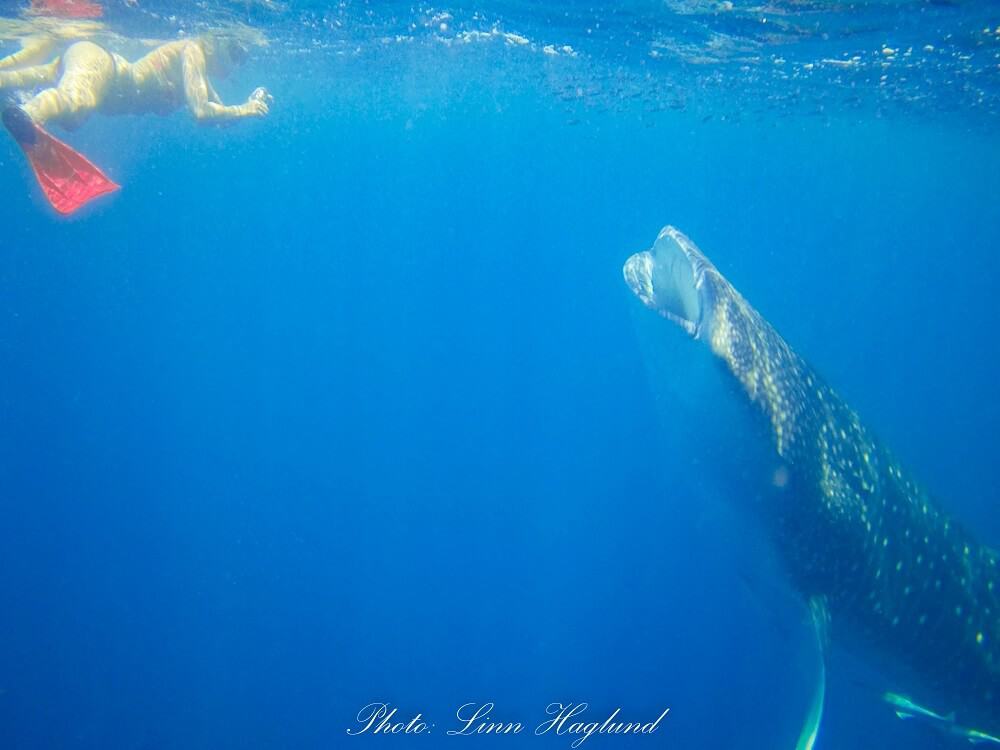 There are plenty of diving companies on the island that can take you.
You might also like: Unethical animal tourism and what to do instead
Swim with giant turtles
The stunning island paradise of Nosy Iranja in northern Madagascar is surrounded by giant green sea turtles. All you need is your snorkel gear and you will find yourself face to face with these dinosaur-looking creatures. And when I say face to face I mean face to face.
The green sea turtle can become up to one and a half meters and weigh nearly 200 kg. They hang around the island to eat, mainly seagrass and algae.
To respect the sea turtles, it is important not to hang on to them or touch them in any way.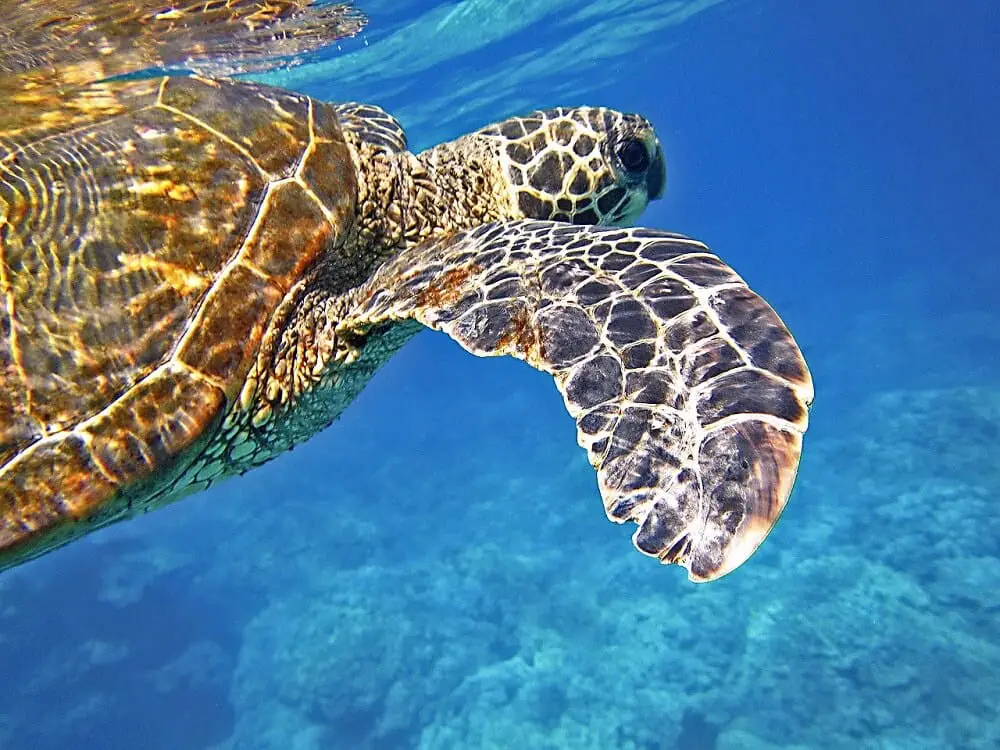 Look for chameleons
Madagascar is home to nearly half of the world's chameleon species. Nearly 60 of these are endemic to the country. This means that you are likely to see more than one type of this creature on your trip to Madagascar. But you have to look carefully.
Chameleons are quite unique as they change colors depending on their surroundings. As they hide in trees it might be hard to see them unless you keep your eyes open. Nevertheless, there are places where you might see them openly crossing the street. One of these places is on the road to the airport in Nosy Be.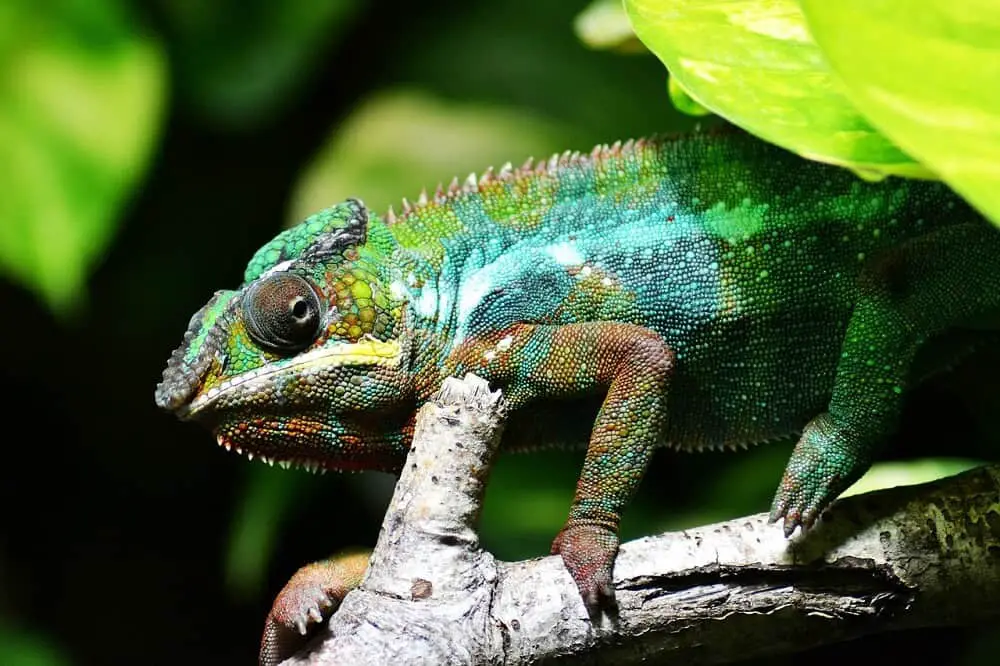 Observe baby sharks hunt in the waterfront
Both white tip and black tip reef sharks give birth in the mangroves surrounding the idyllic island of Ankazoberavina. The baby sharks stay protected from the mangroves and feed of small fish for about 4-5 months.
When they are big enough they swim out in deeper water. If you want to observe these tiny baby creatures hunt in the waterfront, this is the place.

Whale watching
During the period between June and September, humpback whales move from the Antarctic to the waters around the island Ile Sainte Marie to calve and raise their little ones.
Several companies do whale watching tours around the island. As they are wild animals, you are never guaranteed to see whales on the tours, but most of the time you will be able to see them either close up or further away.
Back in the days, it was possible to jump into the water and swim with the whales if they came up close to the boat. To protect the whales, this has become illegal in recent years.
These massive animals are spectacular, and if you haven't met them yet, Ile Sainte Marie is the place to go.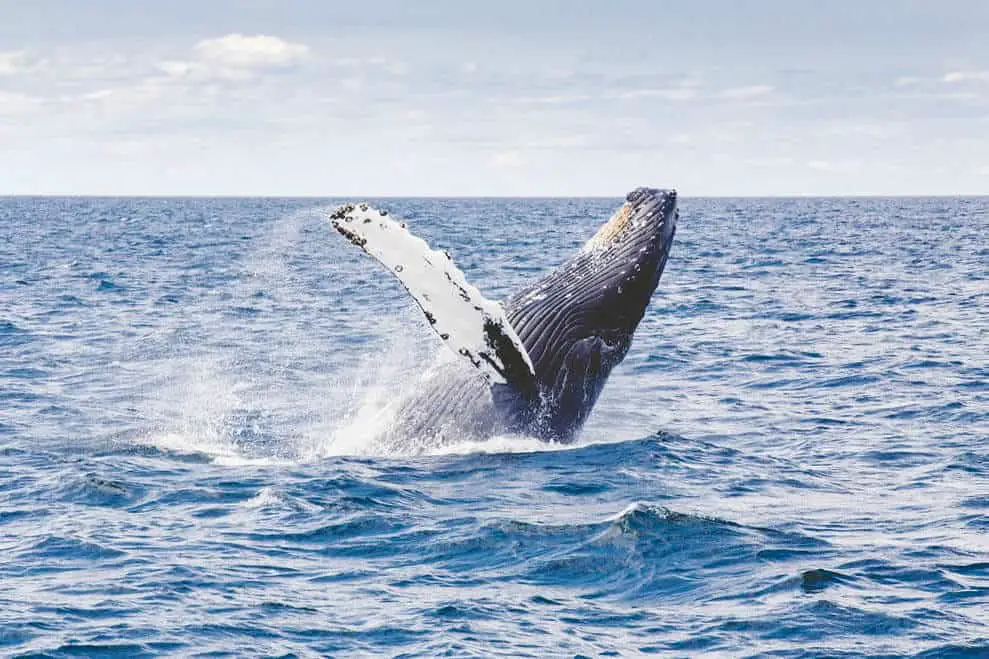 Explore wild dolphins
According to the Wildlife Conservation Society, there are numerous types of dolphins around Madagascar. Around the island of Nosy Be, the most likely to spot are the Spinner dolphin and Pantropical spotted dolphin. They both live in large groups of several hundred individuals and are extremely playful. Still, there are several other kinds of dolphins you can see.
On any boat trip to many of the paradisiacal islands of Madagascar, you have a chance to see wild dolphins playing around. They love playing around the boat, so you can easily be lucky and see them up close.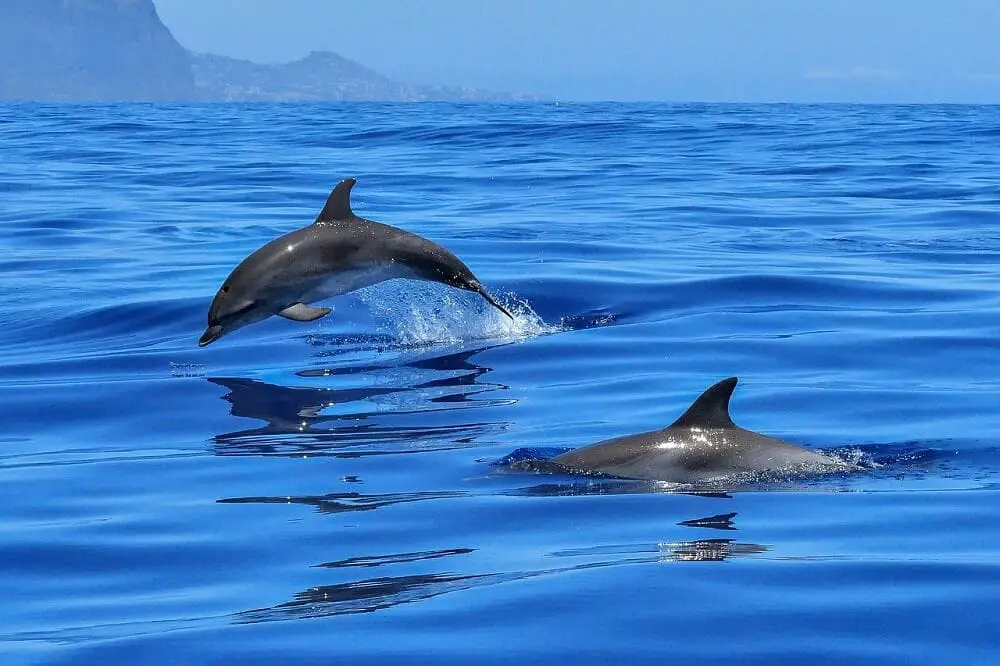 See intimidating Nile crocodiles
Are you ready for one of the scariest wildlife experiences in Madagascar?
The Nile crocodile is not indigenous to Madagascar. However, it is the largest freshwater predator in Africa.
The species used to be widely feared by locals, and not without reason. The Nile crocodile is terrifically aggressive and can take nearly any animals in reach.
However, there are not many crocodiles left, after people have hunted them for years. The reptiles were mainly hunted for their skin, and now they are rated as endangered species.
You can see the Nile crocodiles in Ankarana National Park close to Antsiranana in the northern part of Madagascar.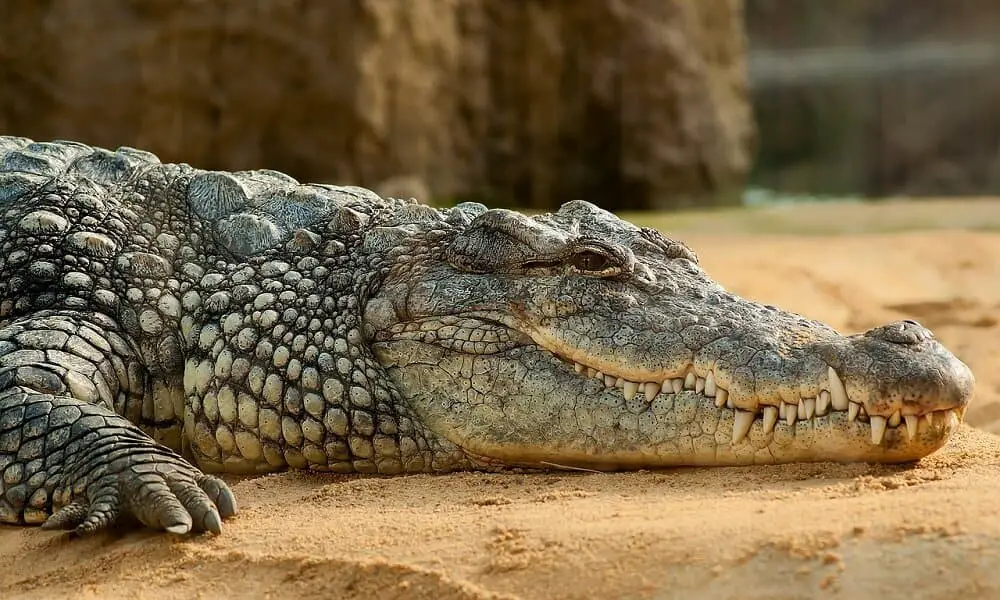 Observe turtles laying eggs on the beach
At the Ecolodge on Ankazoberavina, the main beach is frequented by Hawksbill turtles laying their eggs. The period to experience this is between October and April. Ankazoberavina is a protected island, and the only way to visit is by staying at the Ecolodge.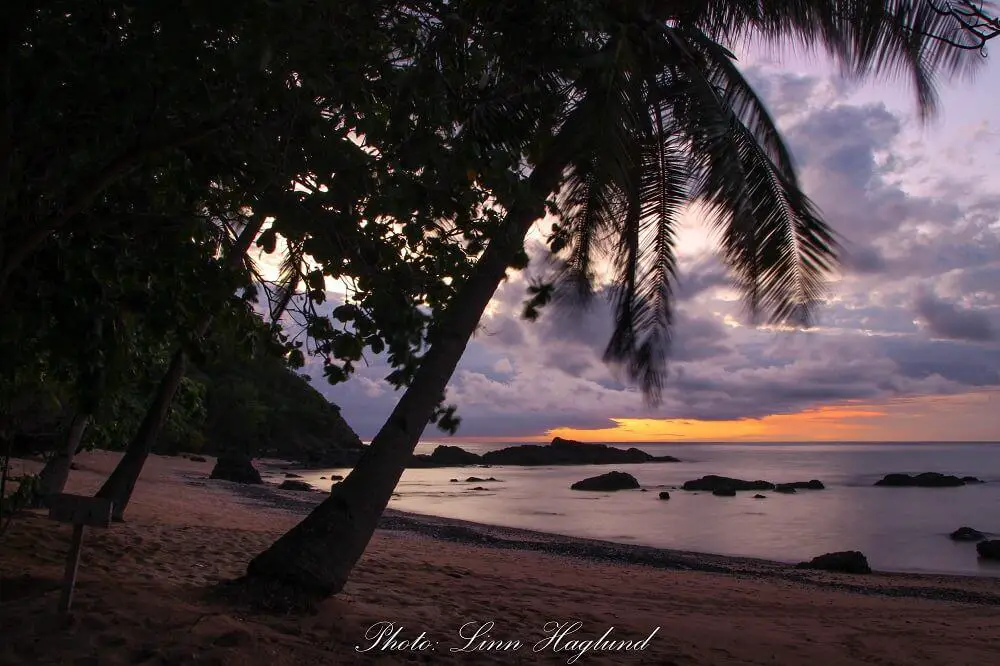 The turtles usually come up on the beach with high tide to dig a hole for their eggs. However, they are extremely sensitive to any predators, including humans. Therefore, they will go straight back into the water if they see you.
The Ecolodge has a strict policy of respecting the animals and you are not allowed to go close to them to cause any disruption. If you spot a turtle, call the manager, Max, he will make sure you can get close up to it in the right way.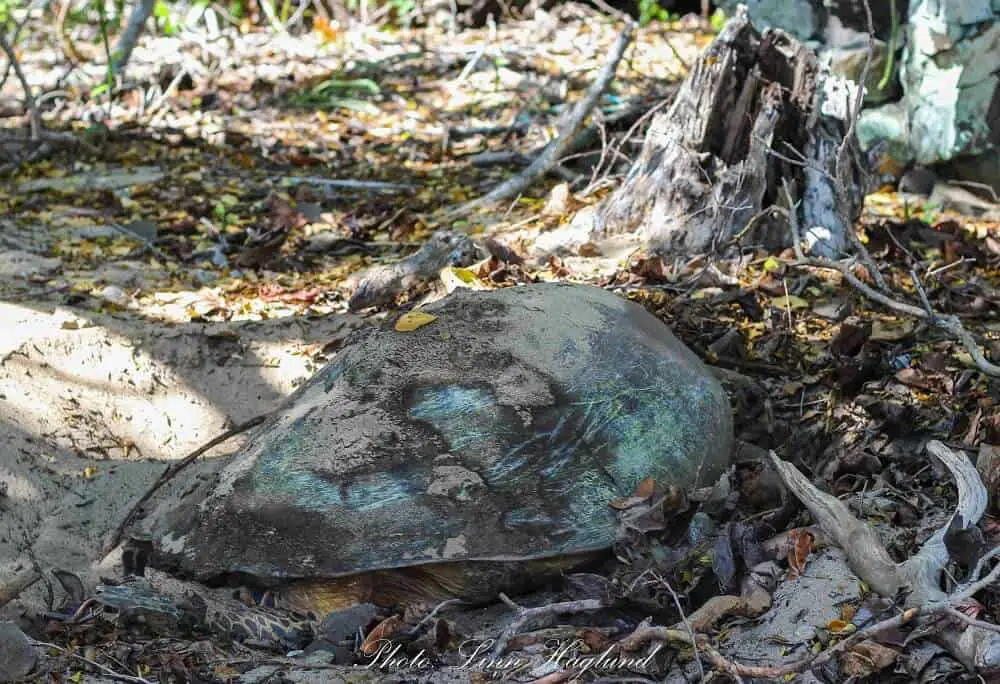 The whole process can take two or three hours. The turtle needs to dig a hole, lay her eggs and cover the hole. Eventually, she will rub herself beside the nest so that predators don't find the actual nest. Finally, after all this work, she is back out in the sea.
You can learn more about the sea turtles in my blog post Where to see sea turtles nest in Madagascar.
Experience baby turtles find their way to the sea
The turtle eggs take about two months to hatch. The Ecolodge makes sure to put up a sign with the date the eggs were laid and the date the eggs are expected to hatch. This way, the nests are marked so guests don't step on or around them, and they can keep track of when the newborn turtles are out of the nest.
If you visit the island two months after mama turtle has been there, you might be lucky to see a natural wonder, little ones walking down to the water.
The Ecolodge never interferes with the baby turtles as they need to do the walk down to the ocean themselves. If they are disturbed or helped out, they lose their natural compass to find their way back to this exact same beach 20 years later when they are going to lay their own eggs.
Do you have any unique wildlife encounters from Madagascar? Feel free to share your experience in the comments.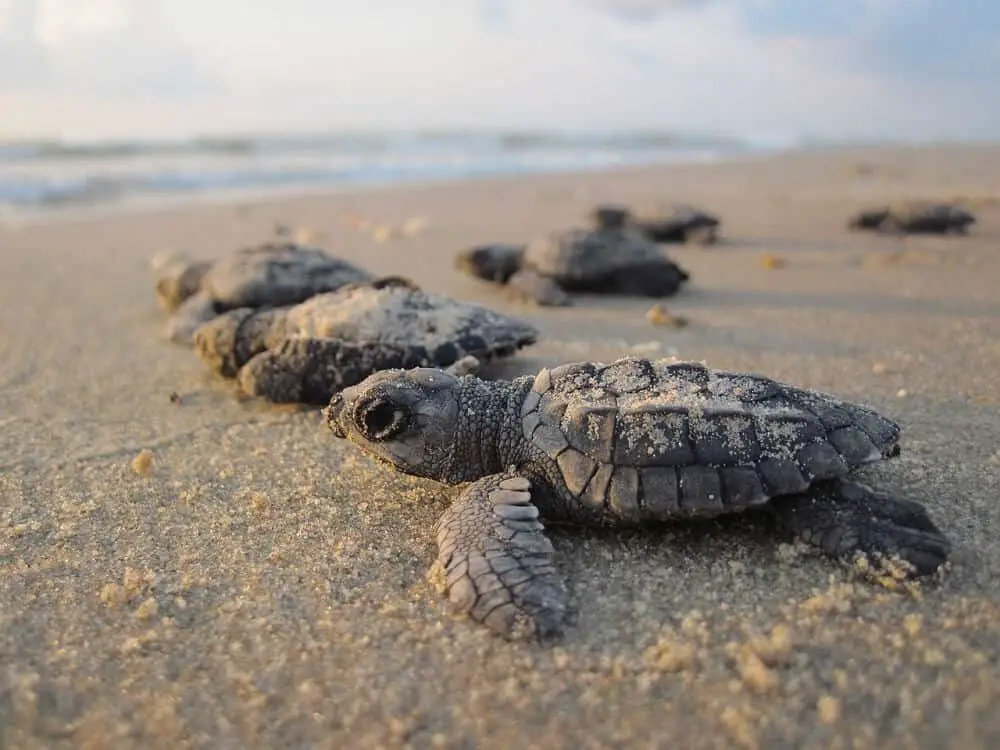 Plan your trip
I always use Skyscanner to find the best flight deals. Both the capital, Antananarivo and Nosy Be have international airports.
Make sure you secure your booking and your trip with good travel insurance. My top choice is World Nomads. Why? well, because it is easy to buy and nonetheless to understand what they cover. You can easily get extra insurance for laptop or camera gear and there are no hidden costs.
Get your travel insurance here.
Get ready to plan your trip to Madagascar with Lonely Planet Madagascar. I used the guidebook for my last trip that lasted a month and found it handy to find off the beaten path places.
To find all the best hotel deals, check out Booking.com. We got a Malagasy pre-paid sim card at the airport with 4G included that lasted us the whole trip. This makes it easy to book accommodation on the go.
If you plan on a natural experience on Ankazoberavina ecolodge, you can get 5% discount on your stay if you contact Max directly on ulyssexplorer@gmail.com. All you have to give him is the discount code LINN, and I promise you will have an experience of a lifetime.
Did you like this? Pin it for later!