In today's interview I talk with travel couple Sandy and Vyjay from the travel blog Voyager – Sandy N Vyjay about how to minimize your negative impact when practicing responsible tourism.
The Indian couple have traveled all over the world and have focused on leaving as small footprints as possible since they started. Now they use their blog as a platform to promote sustainable travel habits.
I'm sure we have a lot to learn from them, so get go your coffee and sit down somewhere comfy before you get to know these two a little better.
Meet Sandy Rao and Vyjay Rao
Sandy and Vyjay are a travel blogging couple based in Bangalore, India. In their own words, travel is in their DNA. They showed their backs to thriving corporate careers to follow their twin passions of traveling and writing.
They now travel around the world and share their travel stories and travel tips on their blog Voyager – Sandy N Vyjay.
They are also freelance travel writers with bylines in major online and print travel publications. They have collaborated with major national and international tourism boards and hospitality and travel brands.
They are committed to creating more and more awareness of sustainable travel through their blog and social media so as to motivate people to travel more and travel responsibly.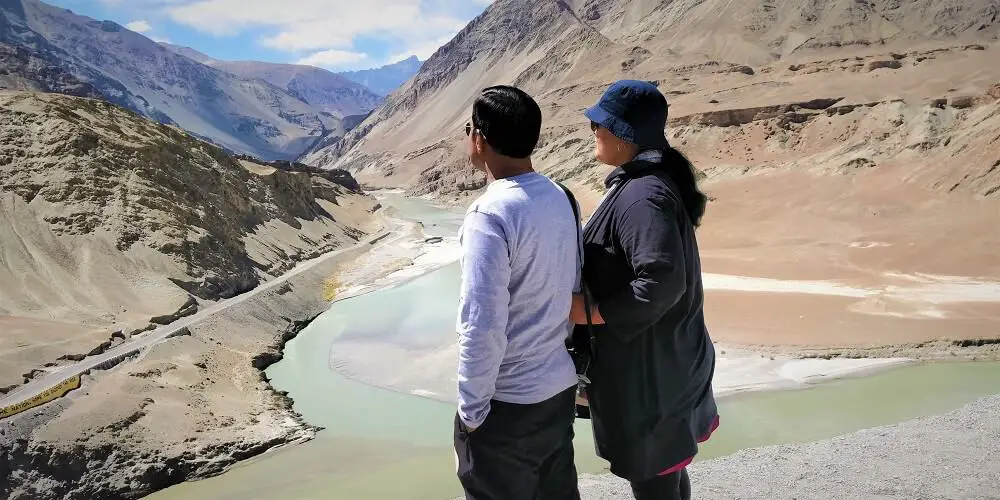 An interview with Sandy Rao and Vyjay Rao
What does travel mean to you?
We travel because it is now a way of life for us. What had started off as a hobby, evolved into a passion and now a full time occupation.
Travel for us is all about experiencing the world through its natural beauty, culture, and heritage, and learning about people from different regions.
What does responsible tourism mean to you?
Responsible tourism for us means, minimizing the negative impact of our travels on the environment and helping in whatever small way possible towards the sustainable development of the places that we visit.
When did you first start to be conscious about the way you travel and the effects your travels have on your destination?
We have been conscious about being responsible during our travels right from when we started our blogging journey. This has only grown with the years and we now feel that the sense of responsibility is greater.
This is because of the irresponsible behavior of some travelers which can be seen everywhere, be it in the indiscriminate disposal of plastic trash or the disregard and disrespect for heritage monuments.
Have you traveled to a specific destination that you found especially sustainable that you would like to recommend to other travelers?
There are quite a few destinations where we have been to which have been leading the way in terms of sustainable development of the region. But one destination that is showing a beacon to the world in this aspect is the tiny African nation of Rwanda.
Plastic is banned in Rwanda, the entire country comes together on the fourth Saturday of every month to participate in community cleaning and allied works, and of course the country has brought back the endangered Mountain Gorillas from the brink of extinction.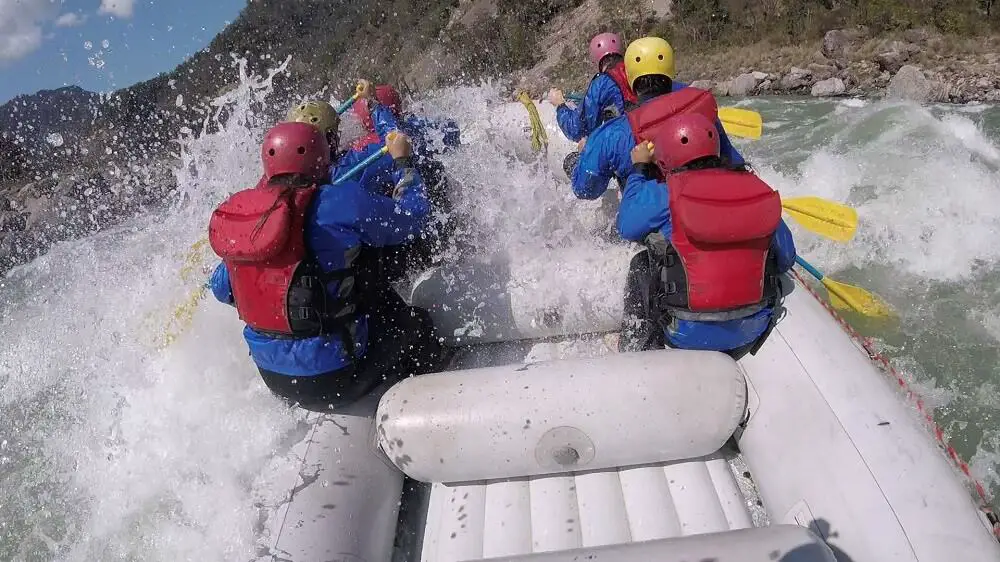 What do you do to travel responsibly?
This includes small steps like always using a refillable water bottle, saying no to single-use plastic, eating local food, and contributing to local economies by buying goods made by local artisans.
Another aspect which we are really conscious and concerned about is animal tourism and the use of animals for entertainment.
Riding on animals and animal shows are a strict NO for us and we also discourage the same and are vocal about it.
What are your top 3 advice to travelers that want to travel more responsibly?
We would advise travelers looking to travel more responsibly to look around them and start with small steps.
Use a refillable water bottle for your drinking water while traveling, be conscious and selective about your mode of transport so as to minimize the carbon footprints you leave in the wake of your travels.
This could be done by choosing public transport wherever possible, or by cycling or walking to cover short distances.
Avoid visiting Zoos and other places where animals are used for entertainment and subjected to trauma.
See more from Sandy and Vyjay
Did you enjoy this interview with Sandy and Vyjay? I surely did, and my dream of going to Rwanda just got a lot more vivid!
Make sure you check out their blog, Voyager – Sandy N Vyjay and Youtube channel for travel inspiration.
You also find them on Facebook, Twitter, Instagram, Pinterest, and Linkedin.
Is there anything else you wish I had asked them about? Feel free to drop a comment below.