Hanging out in the capital city of Massachusetts is a lot of fun and there is so much history, architecture, and a great harbor to fill your Boston itinerary with.
But what about going on a weekend trip from Boston to explore the outskirts of this amazing city? There are plenty of amazing places to see in New England and surroundings, that are easy to get to. This post gives you the best weekend getaways from Boston.
Think national parks, city breaks, charming island life, and Canada. Yes, because you can easily cross the border to Canada for some of the best weekend trips from Boston.
Get ready to explore some epic weekend getaways!
Disclosure: This post may contain affiliate links. That means that if you make a purchase through one of those links, I will get a small commission at no extra cost to you. If you have any questions about these services or products, feel free to ask me.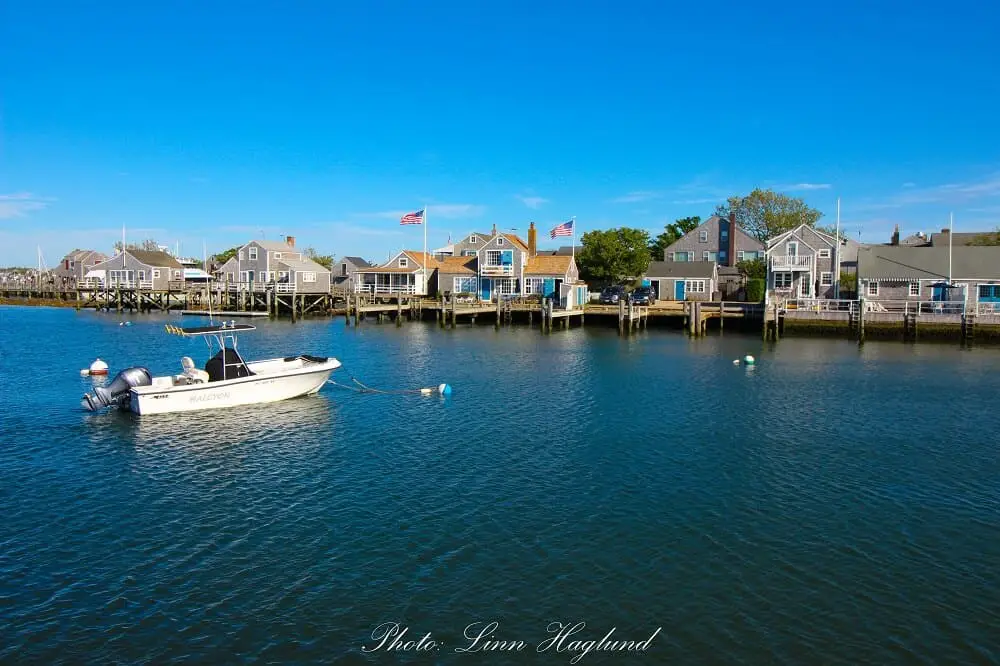 How to get around from Boston
The city is well-commuted by public transport and you can easily go on weekend trips from Boston by bus or train.
The main station for both buses and trains is South Station. You can look for tickets here.
While it's easy to get around by public transport to many places, there are others that are easiest reached by car. Especially if you want to explore more off the beaten path destinations.
---
---
Weekend getaways from Boston
Nantucket
Nantucket is the perfect weekend getaway from Boston. The charming island has so much to offer from amazing beaches to old cottages and a vibrant downtown.
There are plenty of things to do, and you definitely want more than one day in Nantucket, so a weekend trip is perfect. Spend a day exploring museums to learn more about the island's history.
Especially Nantucket Whaling Museum, Museum of African American History, and Nantucket Shipwreck and Lifesaving Museum are worth visiting.
Explore Nantucket by bike to get the most out of your weekend. The island is super bike friendly and has bike paths all over so you can get to the must-see places like Siasconset and Surfside.
You can also get to beautiful East Coast hiking trails by bike, like the Gardener Farm Walk or Millbrook. Maybe you'll even be lucky to see wildlife like deer.
You might also see the odd turtle crossing the streets. Make sure you wait for them to cross and help stop traffic. Some species can bite really hard if you try to pick them up so be careful if you try to help them.
The season for whale watching is between April and October and something you shouldn't miss out on.
There are daily ferries from Hyannis to Nantucket in the summer season so you can easily go on foot, by car, or bring your bike across to the island.
---
Where to stay: Jared Coffin House
---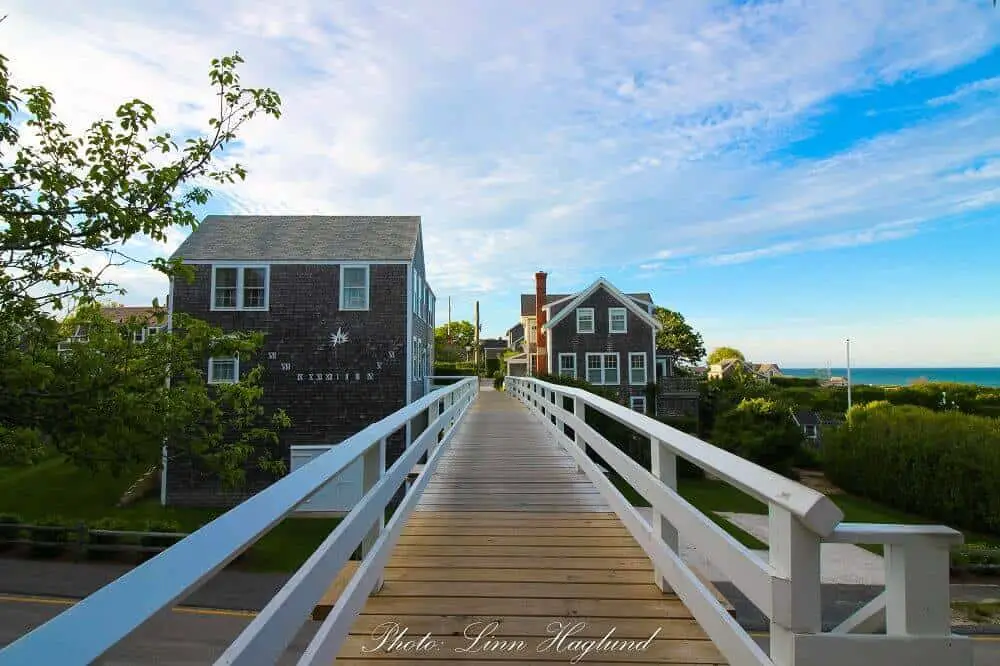 Martha's Vineyard
By Rob of Roam Yonder
Just to the south of Cape Cod is a three-island grouping known as Martha's Vineyard. The island is famous for its laid-back demeanor and picturesque landscape, making it a popular spot during the summer months.
Despite only being 96 square miles there are lots of things to do on Martha's Vineyard.  Aquinnah is a popular spot on the island's western tip. It's a National Historic Landmark and home to the American Indian Wampanoag people.
Movie fans will want to visit Menemsha, a small village that was used as a filming location for the harbor in Steven Spielberg's Jaws. The island is best known as a vineyard, so you have to try a glass (or bottle!) of local wine and enjoy one of the many fresh seafood restaurants.
For something slightly different, Martha's Vineyard is home to the oldest carousel ride in the United States. It moved to Oak Bluffs in 1884 having been built at Cooney Island in 1876. 
History buffs should head to Edgartown the oldest colonial settlement on the island. The impressive houses dotted about the town include the 1672-built Vincent House on Main Street. The narrow streets and white clapboard homes are picture-perfect. 
Martha's Vineyard is 95 miles south of Boston and it'll take 3 hours to get there. There is no bridge connecting Martha's Vineyard to the mainland so you can only get there by boat or air, with the ferry crossing being the most popular way of visiting.
---
Where to stay: The Richard
---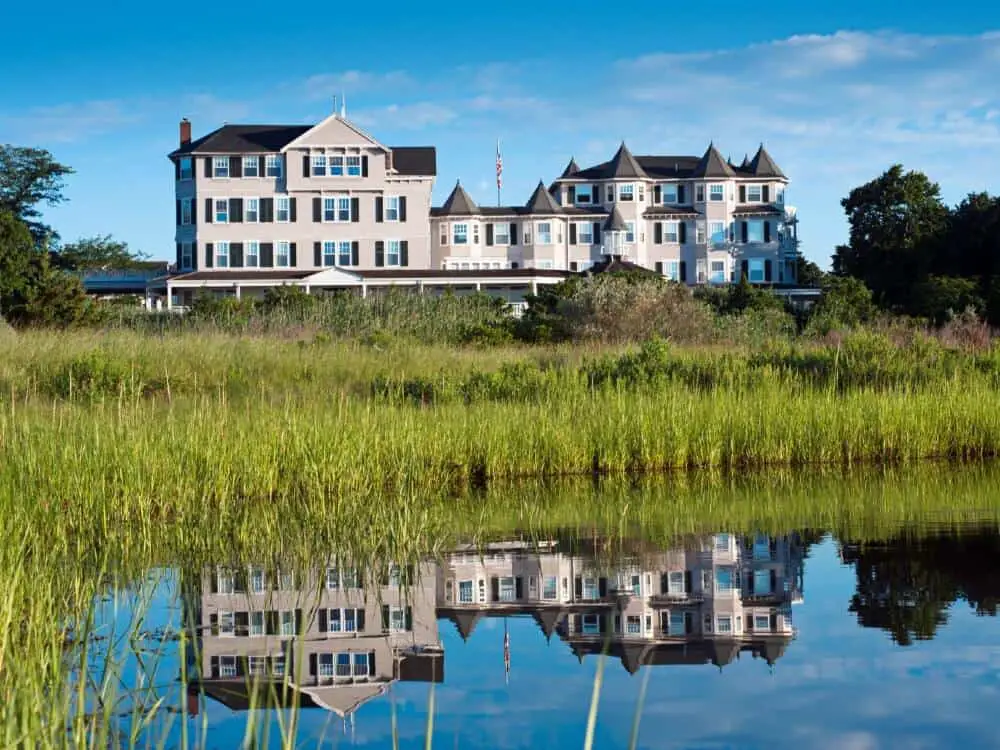 Acadia National Park
By Deanne of Scenic and Savvy
Located less than 5 hours away, Acadia National Park makes the perfect weekend getaway from Boston. An easy drive north on I-95 to US-1A takes you to the picturesque park, which sits on Mount Desert Island in southeastern Maine.
Planning what to see in Acadia National Park is easy with its variety of rugged coastlines, high peaks, and panoramas. You're heading to one of the most sought-after national parks on the East Coast.
Hiking trails lead up mountains and around the coast ranging from easy to adventurous. Whatever your preference, you'll be rewarded with outstanding views.
Carriage roads inside the park don't allow motorized traffic, so biking through the woods and around lakes is a fun, safe activity for all ages. Take a dip in the warm water of Echo Lake or the cool ocean water at Sand Beach for a refreshing break.
Make time to catch the sunrise on one of your mornings in the park. Sit atop Cadillac Mountain and enjoy the view as it's one of the very first places in the U.S. to see the sunrise.
While there is no lodging inside Acadia, the adjacent town of Bar Harbor is charming and offers a variety of places to dine and stay the night.
Cozy accommodations, like the Inn on Mount Desert, offer comfort and convenience with an easy walk to shopping and dining.
If you're looking for a scenic weekend break from the city, Acadia offers an outstanding seaside mountain escape.
---
Where to stay: The Inn on Mount Desert
---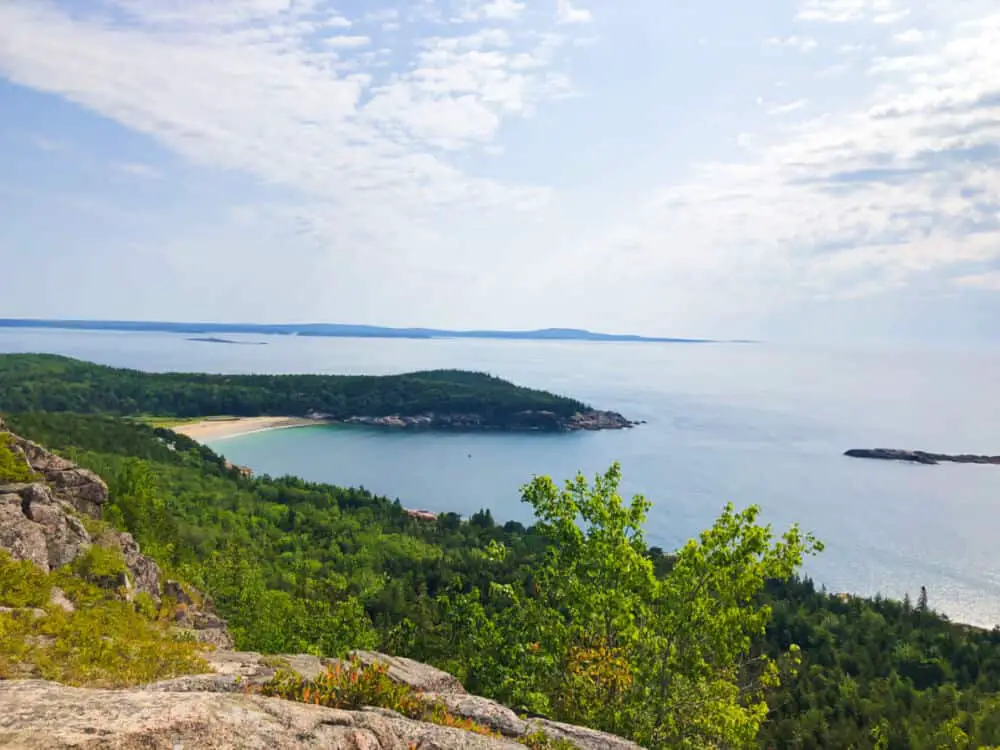 YOU MIGHT ALSO LIKE: Hiking in northern California – Top hikes not to miss!
Provincetown
By Auston of Two Bad Tourists
The tiny seaside destination of Provincetown is located just 90 minutes away from Boston. At the tip of Cape Cod, it's accessible by road or plane, but the most convenient mode of transportation is taking the ferry.
As most visitors will come in and out of Boston, the most enjoyable and practical route is to take the 90-minute fast ferry, which costs about $60 roundtrip.
Although most people will remember from history class that Plymouth Rock was where the Pilgrims settled in 1620, it was actually Provincetown where the Pilgrims first landed before later going to Plymouth and creating the first English settlement.
Better known as P-town, this summer resort town has the most visitors from the middle of June through September. Winter months are cold and windy, and the city is extremely quiet during the off-season.
During the summer months, you'll see the streets packed with visitors from all over the east coast and other parts of the country. There are plenty of things to keep you busy on a weekend trip to P-town but some of the highlights include the sand dunes, biking trails, beaches, art galleries, fine dining, nightlife plus historical monuments and museums.
Provincetown is best known is for its collection of quaint guesthouses and B&Bs. Pick a place located near the center of town to be within walking distance of the main attractions. 
---
Where to stay: Carpe Diem Guesthouse & Spa
---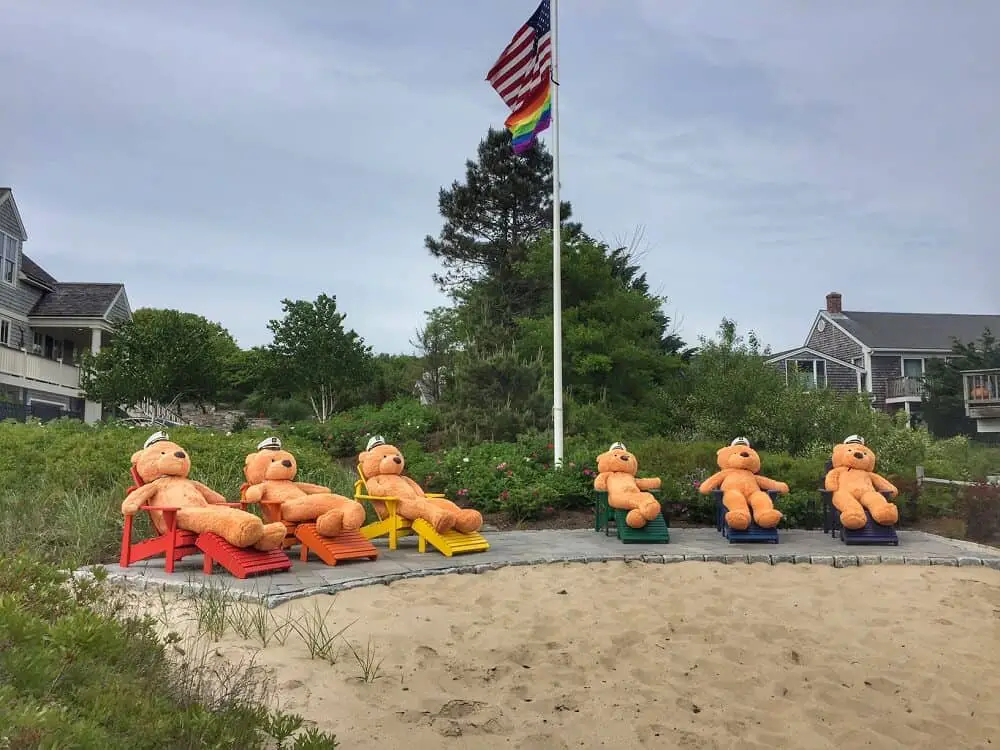 Montreal, Canada
By Stephanie of History Fangirl
Though it is just a 5-hour drive from Boston, a trip to Montreal feels like you've made it all the way to Europe. The use of the French language, the prevalence of French cuisine, and the heightened fashion sense of the people all culminate in a city that is North America's answer to Paris.
Forget NYC, if you really want to get away, Montreal is where it's at! To get to Montreal, you can drive or take a 90-minute flight. Personally, I prefer driving, as the part of the country you pass through is stunning year-round.
Once you're in Montreal, take advantage of the city's excellent street art, craft breweries, and great foodie scene. You can also explore Montreal's beautiful photography spots, go shopping for artisan jewelry and vintage fashions, and check out the city's fabulous art museums.
Make sure to set aside at least a day to see the sites of Vieux Montreal (Old Montreal). This is the oldest part of the city, and it is home to the famous Montreal Notre-Dame Basilica.
While in Montreal, sample the poutine, which are french fries smothered in gravy and cheese curds. Montrealers are also extremely proud of the quality of their maple syrup, bagels, and iced wine. Whether you try them in the city or bring them home as souvenirs, don't leave without finding them!
---
Where to stay: Auberge du Vieux Port
---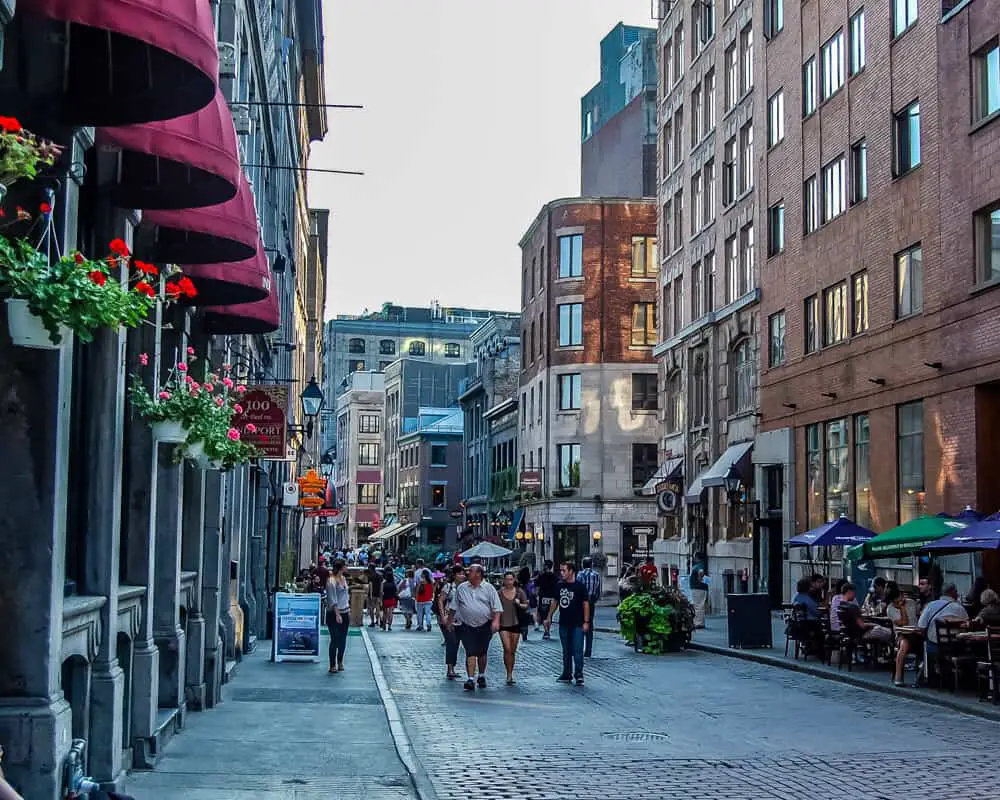 Berkshires
By Supriya of Fun Travelog
Two hours west of Boston, Berkshires in Central Massachusetts is the perfect weekend getaway from the city. The region is especially popular with leaf peepers in the fall season and is sought after in the summers too.
The Berkshires are a mountainous region, surrounded by villages and farms. The main towns in this area are North Adams, Lenox, Williamstown, Pittsfield, and Great Barrington.
Start with a visit to MASS MoCA in North Adams, and get lost in the extensive galleries of eclectic artwork and rotating installations.
Next, weather permitting, drive up to the top of Mt. Greylock. It is also possible to hike this mountain. Almost 90 miles of the Appalachian Trail passes through western MA, so there are several rugged, outdoor spaces and activities accessible in the area.
Another beautiful trail is the 11-mile long Ashuwillticook Rail Trail which connects North Adams with Lanesborough.
For cafe culture and more arts, head to Williamstown, where you can visit the Williams College Museum of Arts and The Clark museum.
Each summer, the Boston Symphony Orchestra performs at the Tanglewood festival, held in the town of Lenox.
There are several farms in the area as well, along with many farm-to-table restaurants, wineries, and orchards.
Each town has boutiques, bookshops, and unique stores that are great for browsing around.
---
Where to stay: Hotel on North
---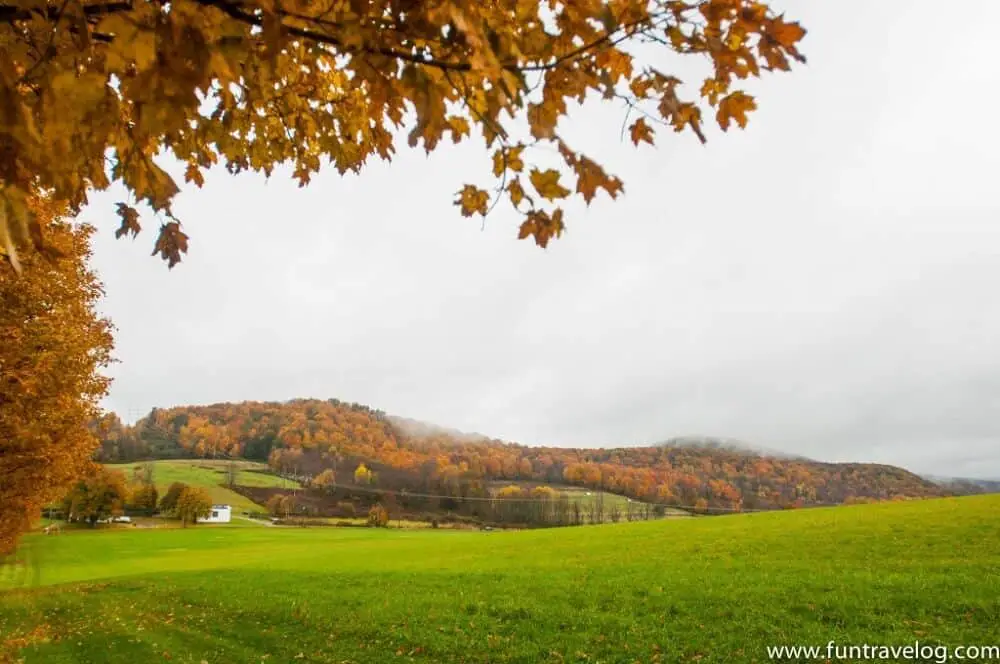 READ: Best hikes in southern California
Philadelphia
By Melissa of Navigation Junkie
Philadelphia, Pennsylvania is located about 300 miles or a 5-hour drive from Boston making it the perfect destination for a weekend getaway. Once in the city you can get around on public transportation, foot (for many of the main attractions), or bike. 
You will find a great combination of culture, food, fun, and history located throughout the city. If you are a history buff be sure to check out Independence National Historical Park, a 55-acre park that includes many historic sites, including the Liberty Bell and Independence Hall.
Just a mile away you will find the Betsy Ross House, creator of the first American Flag. If you are an art lover you can't miss the Philadelphia Museum of Art with its famous Rocky Stairs and Rocky Statue. 
If you are visiting with kids, take the half-hour drive to Sesame Place, a Sesame Street themed amusement park. For a unique experience, take a self-guided tour of Eastern State Penitentiary, an abandoned prison that was known as the first true penitentiary in the world. 
Penn's View Hotel is a great option for spending the night and is within walking distance of many of Philadelphia's main attractions. The hotel features an on-site wine cellar, fitness center, and restaurant.  
---
Book your stay: Penn's View Hotel Philadelphia
---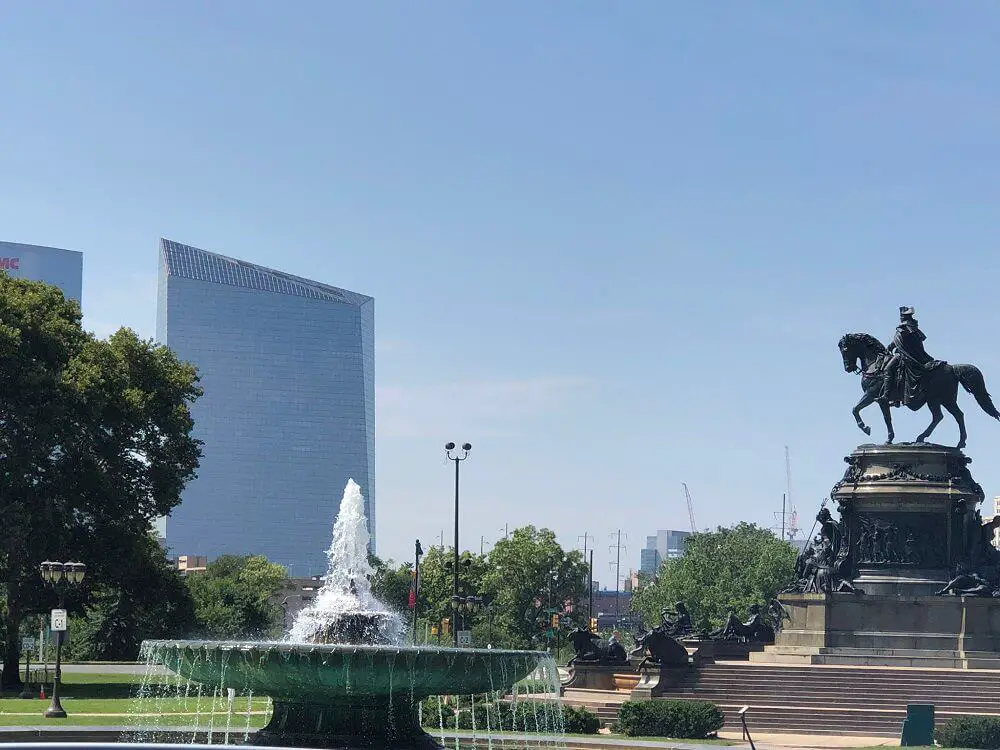 Long weekend trips from Boston
Niagara Falls & Niagara on the Lake, Canada
By Eric of Ontario Away
If you're looking for a great long weekend getaway from Boston, you might want to cross a border to discover Niagara Falls and Niagara on the Lake. Located in Ontario, Canada just on the other side of the Niagara River, this whole region is best known for its waterfalls and its wine. 
The Canadian side of Niagara Falls offers you the best views of the famed Horseshoe Falls. There are also plenty of great things to do like hopping on the famous Hornblower Cruise (similar to the Maid of the Mist) as well as the White Water Walk – a river walkway right beside the rushing Niagara River downstream from the waterfalls!
Just a 25-minute drive north of Niagara Falls you'll find yourself in the wine region of Niagara on the Lake. Home to over 20 wineries, it's one of the more well-known wine regions in Canada. It's a popular stop for those interested in wine tastings and enjoying rural, country vibes.
Niagara Falls is about a 7 hour drive from Boston. You basically head through Albany, NY, and cross straight through New York State before reaching the Canadian border. You can even use the Rainbow International Bridge to cross right at the Falls.
---
Where to stay: Sheraton on the Falls
---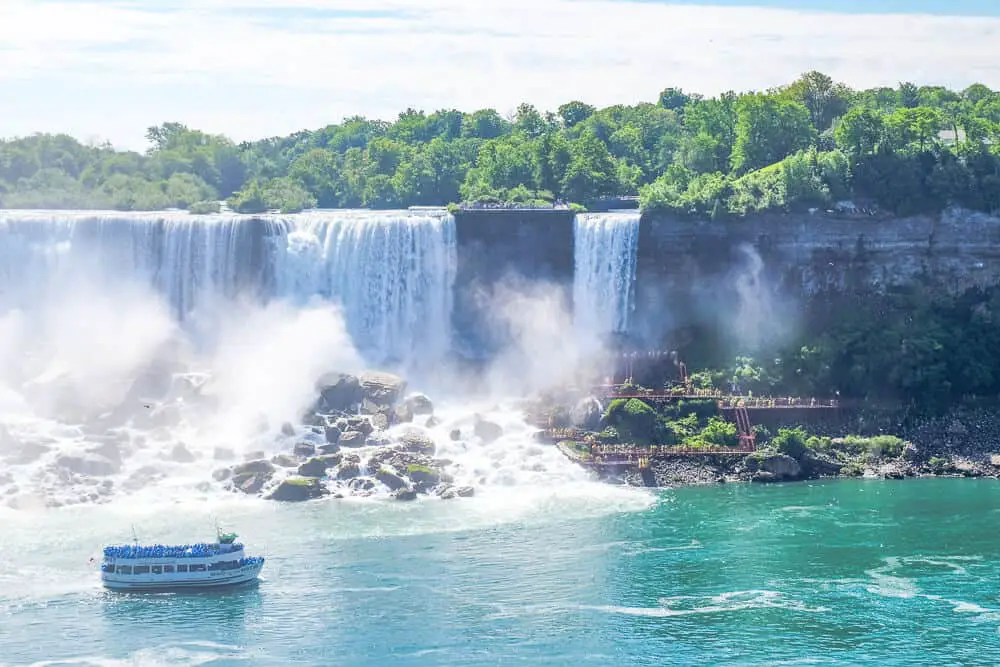 Washington DC
By Nicole of Oh My DC
One of the best and most exciting weekend getaways from Boston is to Washington, D.C., the nation's Capital. A direct flight is just about one hour and thirty minutes from gate to gate and you can land just five minutes outside of the city and take the Metro in.
The best time to visit Washington, D.C. is in the spring during the cherry blossom season. The city becomes fragrant with the sweet smell of cherry blossoms everywhere and this is typically when the weather is perfect. Not cold and not hot.
Things you should not miss in DC: Washington Monument, sunrise at the Lincoln Memorial, Smithsonian Museums (one of the many free things to do in Washington, D.C.) drinks at the POV rooftop bar during sunset, monuments by moonlight tour, and a picnic on the National Mall.
For foodies, DC is your spot. There are 12 Michelin-rated restaurants now and a plethora of incredible dining – just book ahead!
For a long weekend, you should check into a hotel in Georgetown such as the Fairmont Hotel or Ritz-Carlton. You can easily access the city and public transportation, but keep in mind the Metro does not go to Georgetown. You can easily get a bus though.
---
Book your stay: The Ritz-Carlton, Washington, D.C.
---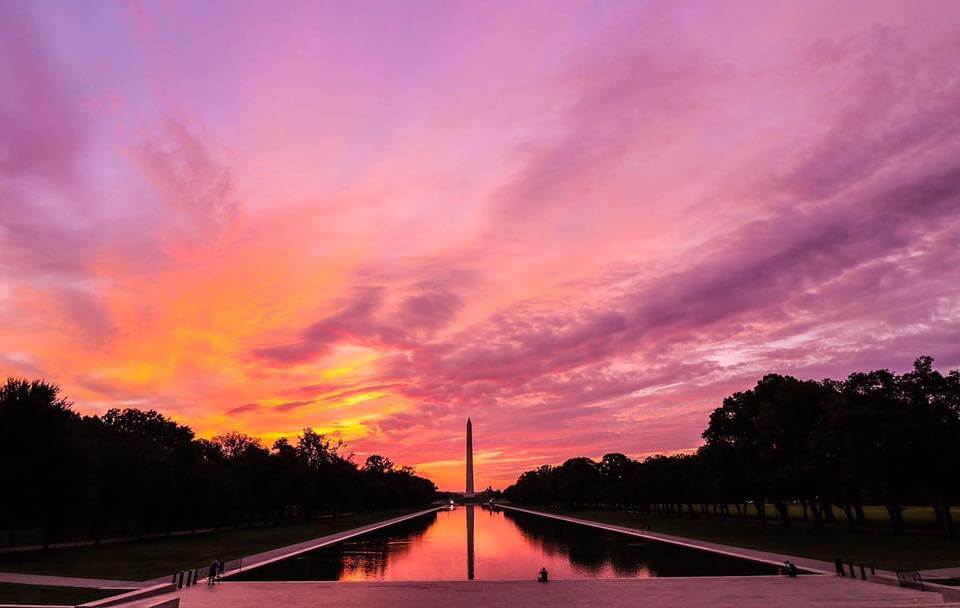 Toronto, Canada
By Manpreet of Hello Manpreet
When you think about weekend getaways by road, not often do you think about heading to a different country. However, Toronto Canada is a great option for a long weekend from Boston, as it's quite near.
A non stop journey from Boston by car will take approximately 9 hours, with a total journey of 880 km one way.
That may seem like a very long drive however, once you are out of the main city, your drive will take you through beautiful scenic surroundings on both sides of the highway. The journey crosses many State Forests which are protected for their century old trees. 
The most popular sites to visit in Toronto are the CN tower, Centre Island, and the Casa Loma. The glass floor feature is a must do, when you make your way up the CN Tower.
The pictures of the ground below will certainly catch your follower's attention on Instagram. You will also get beautiful views of Toronto City and Lake Ontario.
If you happen to be in Toronto during a warm day, you can head out to Centre Island. A unique tourist attraction as well as a favorite for locals, the island is set just off the coast in Lake Ontario.
Only accessible by the city's licensed ferries, Centre island hosts some quirky eateries, a few public swimming pools and a nice beach to take a dip in the clear lake water.
---
Where to stay: Hotel Ocho
---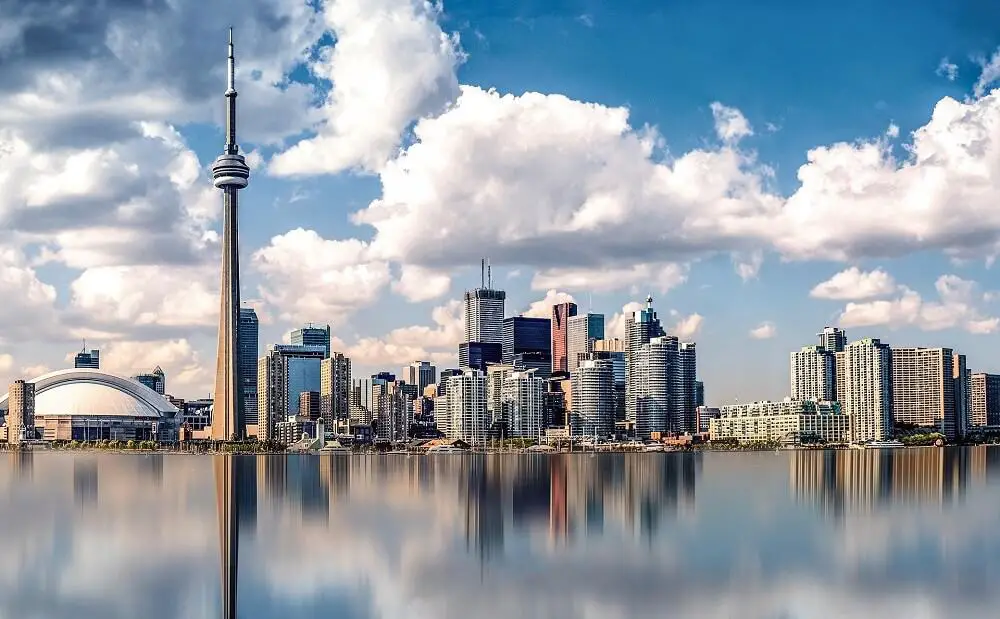 Make your weekend trips from Boston as responsible as possible
When going on weekend trips from Boston, make sure you practice responsible tourism. With small actions, you make a big difference for the locals, the environment, and the animals.
Animal tourism
One easy step towards a better future for the animals is to avoid supporting zoos and aquariums. Unfortunately, these establishments use the animals for tourists' amusement instead of the animal's best.
What you might not notice, are differences in animals' natural behavior as they are held captive in areas that aren't adequate and often much smaller than they should be.
This results in animals getting stressed, pasting back and forth, or showing aggressive tendencies which might get them put down. Make sure you always study the establishment well before visiting any form of animal tourism. You can read more about it here.
A good alternative if you want to see wildlife is to see them in the wild in their natural habitat. But there are also a few wildlife sanctuaries that really do a good job in conservation.
Finally, if you're in natural areas, make sure you don't feed wildlife or throw any organic waste in nature that they can find and eat. It's not good for the animals to eat other than their natural diet plus you don't want them to get used to human food and start roaming around inhabited areas for a feed.
The environment
I always travel with a reusable water bottle and so should you. If you're a coffee addict, why not get a reusable coffee cup too? You can even carry around a metal or bamboo straw for your cocktails.
There are many things we can do to reduce plastic waste, like carrying a tote bag for when you go shopping on your weekend getaways from Boston.
Further, make sure you use the rubbish bins provided and don't feel bad about picking up after others too.
---
READ: 10 Best sustainable backpacks
---
My top Amazon picks:
Support the locals
Whenever you can, try and shop in locally owned and even black-owned businesses. This way you make sure that your money go to a local family instead of foreign investors.
But supporting the locals go so much further than economical support. Make sure you're nice and respect the local rules. Be polite and ask before you take photos of people.
It is always appreciated to talk with the locals and ask them for tips and advice as well as a good local story. Even if you're an American you could be surprised by the difference in customs when you travel within your own country if you only take the time to learn.
Talking to the locals is absolutely one of my favorite parts of travel and it's so underestimated!
---
READ NEXT: Best day trips from Boston
---
Did you like this? Pin it for later!