While the world of travel has been turned upside down in a matter of weeks, I can't help but reflect on the situation. As a travel addict, outdoors enthusiast, dreamer, and wanderer this is not the easiest situation I have been confronted with. I know it is a hard situation for all of you that love to travel!
However, with the global outbreak of the COVID19, there are other things that are more important than our wanderlust. It's people's safety. With the contagiousness this virus has and no vaccinations for it yet, it puts too many people at risk, not only those who are in the risk group, but also all of our front liners dealing with the virus every single day to save lives. All my respect goes to those people. So, what can we do to help the situation? Stay at home!
In my current day job, I work as a recruiter. I interview candidates. One frequent question I ask, is what experience do you have from former jobs that you can take with you into this new position?
With this new life situation, that made me think.
What have I learned from years of travel that I can take with me into this situation? How can I use those learnings and experiences to get through this?
As we are all in the same boat, I thought I'd share my reflections with you. Hopefully, it can give you some strength to get through all of this too.
NOTE: I will not talk more about the coronavirus as I'm not qualified to do so. I can only advise you to stay at home until further government notice.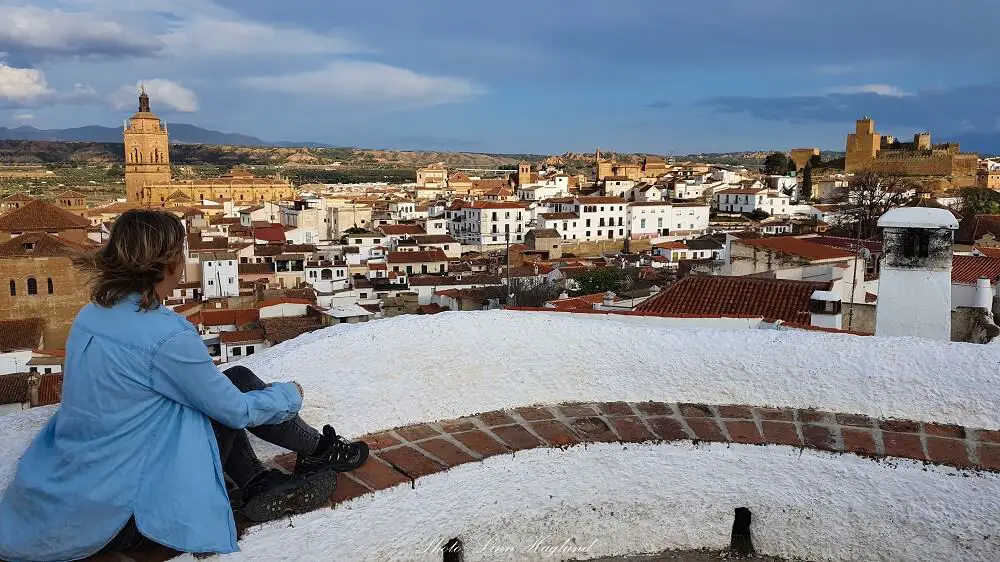 Things I learned from travel that helps me get through lockdown
Things don't always go as planned: Find a solution
During years of travel, there is one thing I've learned. Things don't always go as planned! This happens quite often, actually. There is one time I remember specifically well from my early solo travel adventures.
I was at the check-in at the airport in Sydney to fly to Thailand. I had no plans whatsoever, I just needed to get out of Australia before my visa ran out so I got a one-way ticket to Thailand which was really cheap.
I was super excited to get on the plane, and eagerly dumped my backpack on the conveyor belt and handed over my ticket and passport.
The lady looked at my ticket and then at me. "Where is your return ticket?"
What? I didn't have a return ticket, I explained. I didn't know where I would be going after Thailand. I was just gonna go with the flow and see where life took me.
She shook her head and returned the ticket and my passport and told me she couldn't check me in before I had a ticket out of Thailand.
The reason, she said, was that they wouldn't let me enter Thailand without proof of further travel.
I had exactly 20 minutes before the check-in closed to figure out where and when to go after Thailand. And I hardly had any money.
In panic, I did the only reasonable thing to do when it's night time in Europe. I called my mum. I mean, she would definitely be able to sort my problems out from her bed in Norway while she was half asleep.
It resulted that she didn't. But she did talk me through as I got on one of the public computers with internet at the airport (YES! This was before the Smartphone was invented!).
After 15 minutes I had come to the conclusion that it was easy and safe to travel back to Australia again as I had friends there. I also came to the conclusion that traveling on Christmas day was the cheapest way to get back.
Sweaty and shaky, I rushed back to the check-in counter and got my boarding pass.
So, what did I learn from this situation? Well, mums can't always save your ass.
But I also learned that when I'm faced with a problem, I need to focus on the solution to get out of it.
I like this example, even though it's old, because it had the extra element of time in it. I only had 20 minutes to solve my problem and it was no way I wouldn't board that flight!
Now, with the current situation we are all in, you might have experienced canceled flights or lockdowns. I got two flights canceled so far and honestly, I'm waiting for the next one, a trip that is meant to be the whole month of May, to be canceled too. While I can't go, I need to find a solution on how to get reimbursed for my flights or moved them to a different date.
As I'm writing this, I am not allowed out of my house unless it's to go grocery shopping or to the pharmacy. I can only go to the closest supermarket.
That means I can't get everything I would like to buy. However, I still get the essentials while I even save money on stuff I probably didn't really need anyway.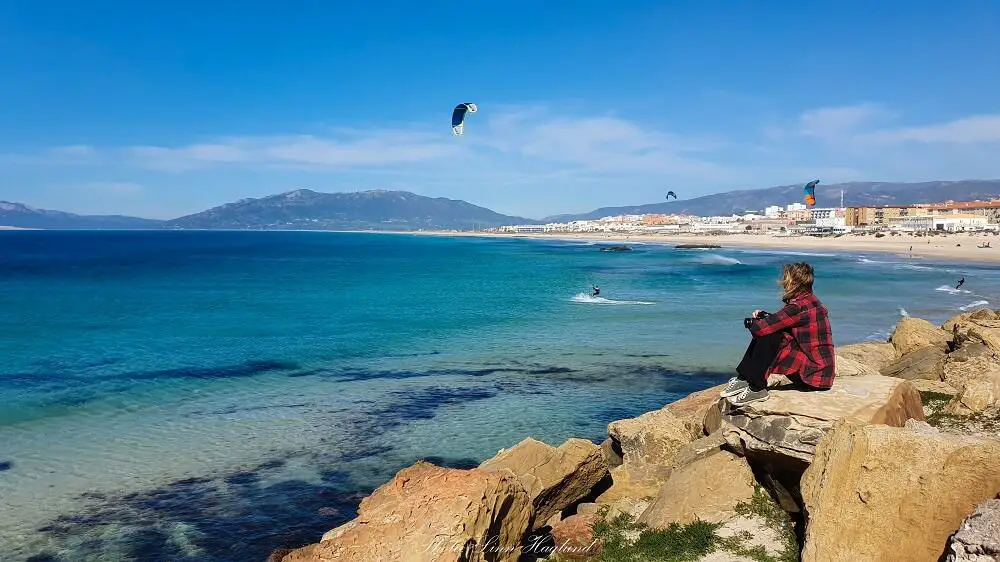 Focus on what I can affect vs. what I can't affect
This is a big thing. And super important these days. If you look back at the check-in example above, there were two elements there.
What I couldn't affect; I could not get on that plane without a ticket out of Thailand and I only had 20 minutes before the check-in closed.
What I could affect; solve the problem. I could go and get a ticket out of Thailand.
The 20 minutes did that I didn't have much time to dwell on the things I couldn't affect. I was forced to focus on what I could affect and that was the solution.
For that reason, I was in the negative mindset an incredibly short time and once I had the solution ready, I was back at my original state of excitement and happiness.
Now, in these days of complete lockdown there are definitely things I can't affect; the lockdown itself, I can't meet friends, I can't take long walks with my dog, Ayla (I'm allowed only 200 meters from home with an ID for myself and for her). I can't travel, I can't go to the beach, I can't go to the mountains to go hiking. And did I mention I can't travel?
Another thing is that I have a travel business, this blog. There is no income in travel right now.
I can choose to focus on this, and I'll tell you, my friend, I'll go into a huge depression and probably die of loneliness and anxiety.
Or, I can focus on the things I can affect; I can do yoga every day so I stay healthy and in movement, I can talk to my neighbors from my terrace or garden. I can talk to my friends not only on messages or phone calls, but we can arrange video calls to hang out.
I had a few glasses of wine the other night with a friend that lives up the road, another friend took me on a hike through beautiful cherry blossoms in Iran, and I did squats with another friend to stay in shape.
I walk small laps around the house with Ayla, so I always stay pretty close to home but at the same time, we can walk about half an hour.
As I have a big green space outside the house, I run up and down with her to chase her ball, that way we both get out some energy at the same time as we have a lot of fun together.
While I can't travel, I can still write about it and I can read about it. There are also heaps of great movies and documentaries that inspire travel. This definitely gets me going! Sharing my travel memories and hearing about yours is a way for me to get inspired in my day to day.
While my travel business is put on hold, I know this will end one day. As I keep writing content and improving the user experience on my blog, I know it will be so much better value when travel picks up again than what it was when it stopped. And not to mention, I still have my part-time day job which pays my rent.
I am in control of how I react to things. And so are you.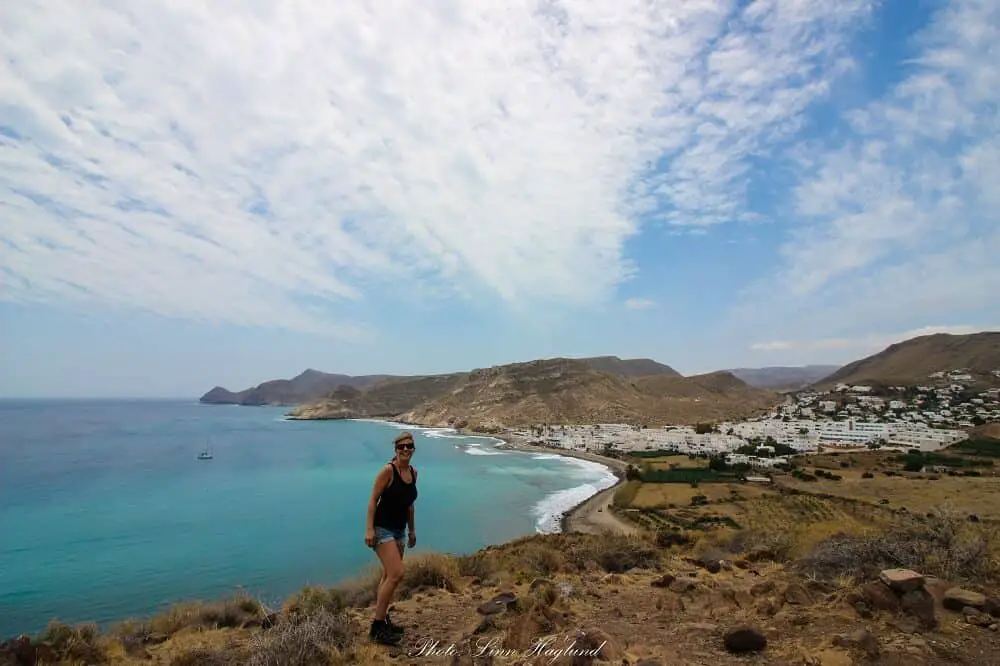 Let go of your emotions (without hurting others!)
A couple of years ago, one of my best friends went to India on an Ayurvedic stress treatment. She came back and said it had been horrible. Among other things, she had been crying and crying for no reason during the entire treatment period. Apparently, this was a normal reaction as all the emotions and stress released.
Two months later, when I went to India, I did a one-week Ayurvedic treatment as I had some back and neck problems that no one in Spain had managed to fix. Probably also a result of high stress levels. The first 3 days of treatment, I was laying in my room and tears just flowed. I didn't feel sad or angry, I just felt ok. I remembered my friend's words; thus, I didn't panic or stress out about the sudden reaction.
Last year, I traveled to Cuba. After the first day, spending heaps of time talking to the locals in Havana, I came back to my room and just started crying. WTF? I thought… I didn't feel sad or angry, I didn't feel lonely either. The day had just been such a whirlwind of impressions and I guess I just needed to get it all out.
When I started to put this post together, I started crying. I have no idea why, I didn't feel sad, I actually just felt ok and even glad that I can share this with you. My conclusion is that there is something so vast happening in the world right now that is way beyond us, that it's nothing but natural that the emotions take over.
So, let go of your emotions, feel your emotions, don't be afraid of them. It's all a part of a healing process, and as you let them go, they will pass and make space for other emotions.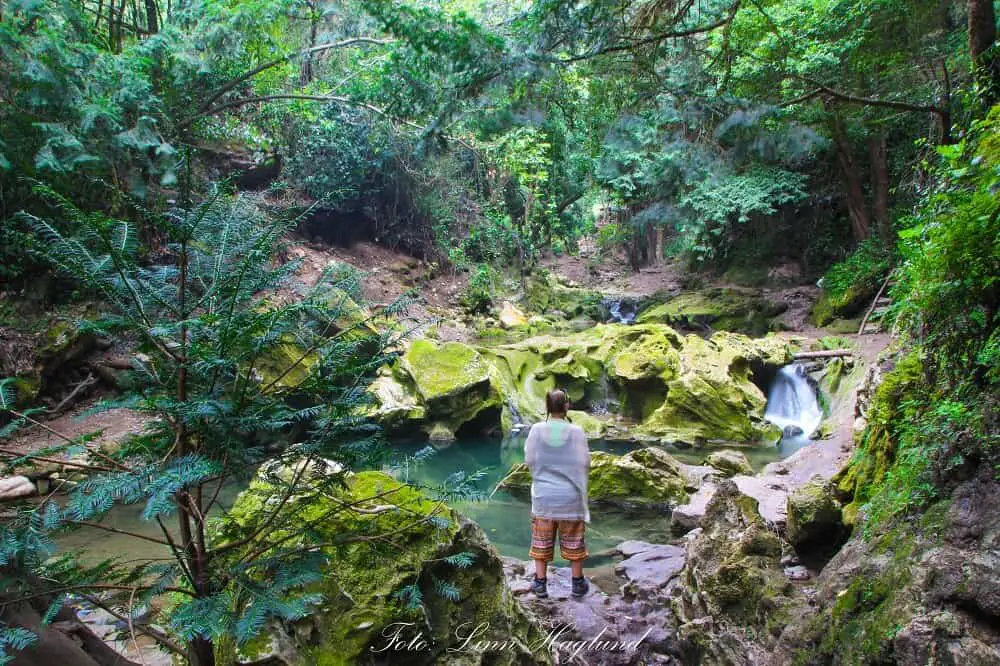 Talk with people
One of my big takeaways from traveling is to talk to people I meet. Be it locals or other travelers. I love to learn about other's stories and get different insights from different parts of the world. No judging.
I have made a lot of great friends worldwide and I am used to having people I care about far away. This might make it easier for me to stay in complete lockdown because I'm used to communicating with friends and family online.
What has made this experience special, is that now, I seem to talk a lot with all of them. We are all in the same situation but in different ways.
Some countries have complete lockdown like Italy and Spain while others practice social distancing like Norway and the US but no real restrictions in the way that people can still visit each other and they can still go hiking. And others, like Iran, don't really have many restrictions at all, people are either sitting at home shit scared or they are not taking it seriously and mingling in the streets like normal.
I'm not the one to say what is right or wrong here. You can make up your own opinion. What I want with this is to show that even though we are in the same situation, we all have different sets of restrictions to consider in our day to day.
People react differently to different things. I think a good takeaway from talking to people when traveling is to talk with the people you know and even make new connections on social media in this period.
Listen to their stories and their experiences of what is happening. Without judging. When you listen to someone, they will feel seen and you will learn new perspectives. This creates a great connection!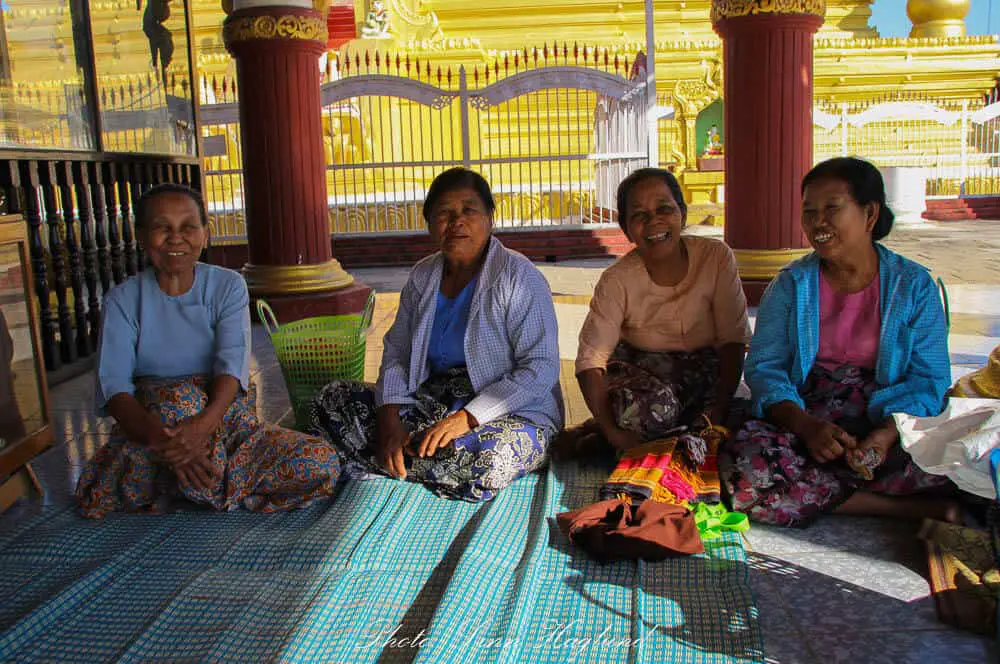 Go with the flow
Going with the flow is something I started to appreciate early in my travel days. Often, the best travel experiences happen because you do exactly that.
No strict plans, you meet someone, you tag along, you discover a new place you want to experience on the way because you talked with a local or another traveler, or you stay longer at a place you fall in love with.
This way of traveling gives so much freedom and, personally, I feel so much more present when I let myself do what feels right there and then.
This is also a way of traveling that doesn't have strict itineraries and it doesn't tick off as many bucket list places as possible during one trip.
On the other hand, this is a way of travel that gives many surprises, takes you to hidden gems and makes you meet random people.
When I traveled in Australia, me and my friend lived in a van. One day, my friend came back "home" and said we were going up north with this man from Tasmania she had just met and he had promised to take us to meet his Aborigine friends.
Seriously, I was skeptical, the guy she had met smoked heaps of weed, traveled in his van, was much older than us, and honestly, he looked a bit suspicious.
Nonetheless, we came to the conclusion that we did have our van so we could leave him whenever we wanted to. There was another group of French backpackers that were coming in their own van too.
Truth is, the drive from Airlie Beach and up to Mossman Gorge was pretty amazing. This dodgy-looking Tasmanian hippie turned out to be quite a chill dude and we quickly became friends.
He took us to visit friends along the road and we were welcomed as family. I can't remember where the French disappeared but I'm pretty sure they didn't tag along all the way to the north.
Once we came up to Mossman Gorge, we ended up staying for a month. We made close friends with a shaman and a couple of others from the tribe. They were the rainforest people.
During long bushwalks and late nights calling for their ancestors, we got educated in the Aborigine culture and history. We got smoked by the shaman so the ancestors would protect us in the rainforest.
We made friends for life. Long before Mossman Gorge was a tourist trap with boardwalks protecting the wild jungle paths we once walked.
For me, going with the flow has given me so many unexpectedly fascinating experiences while traveling. But how can this help me in keeping sane during a lockdown?
Well, the ability to change plans quickly and doing differently than what my intent was, has without a doubt made me handle a sudden lockdown with a certain ease.
Two weeks ago, I was traveling and didn't really understand the seriousness of the situation. We had to cut short our trip as the Spanish government announced that from NOW everyone has to stay at home.
Police started patrolling the streets straight away to make sure the over-social Spanish obeyed orders and there was nothing to do but change direction and head home. On my way, I stopped by my boss to pick up my work station. The day after I had my home office set with all new work tasks.
Now, it all feels pretty floaty I must admit, but that everything is floaty must mean that my mind is set to easily go with the flow once the next change appears.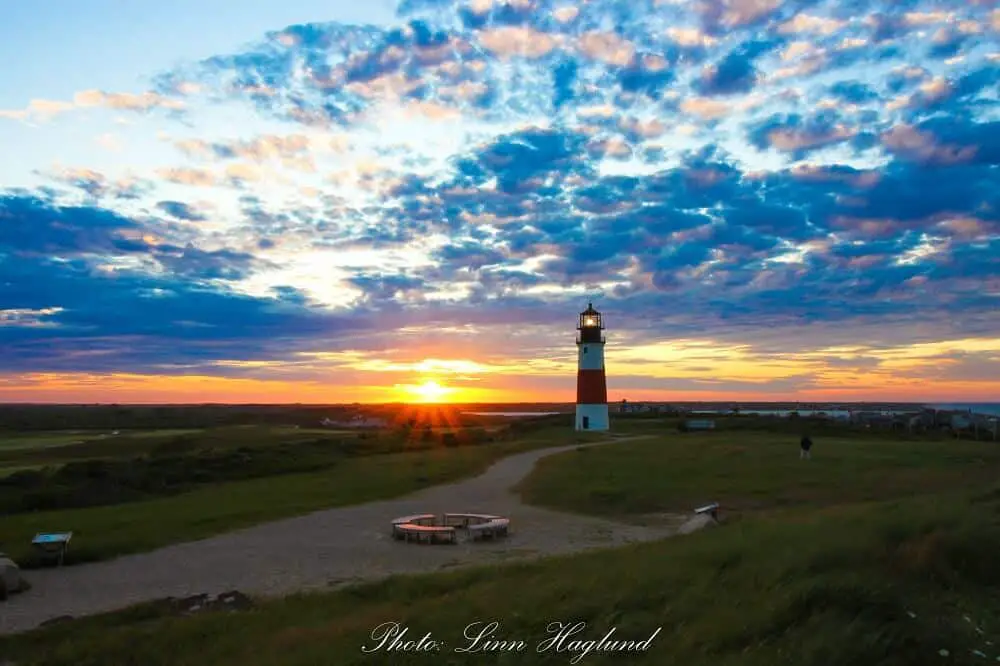 Slow down
To travel to tick off your bucket list items is great! I love going places that I have always dreamt of like traveling to Cuba and diving with Thresher Sharks.
But let's be honest, rushing through a list of destinations in a short amount of time doesn't give the benefits of being present at the place you so wanted to go to.
At most, you get a selfie or two before you rush to the next place. I know many people that do that just to get that Insta photo or photographs for their next blog post that they just research online after all.
The travel experiences I enjoy the most are when I have the time to slow down and really be present at a place. When I have the time to go through all the sights and attractions during a few days instead of rushing through them all in one single day.
Slow travel is so rewarding in so many ways. But what I really feel that I can take with me into the current situation is that slowing down makes me more present.
So, staying at home with an overactive mind only reminds me that it's ok to slow down. Normally, I will never do nothing. If I don't want to work on my blog or I don't have the inspiration to write, it's ok to slow down and just be.
I actually took a couple of days off. I had a course to do, I had a blogging challenge I was doing, and I had a to-do list that didn't even fit on one piece of paper.
I still just let it be. Not because I was going to some exciting place or to hike a peak (I mean, the options weren't there). Just because I needed to slow down.
In today's society, I guess most of you can do with slowing down a bit. To just let your mind relax for a moment. The current situation sort of forces us to do it, so let it.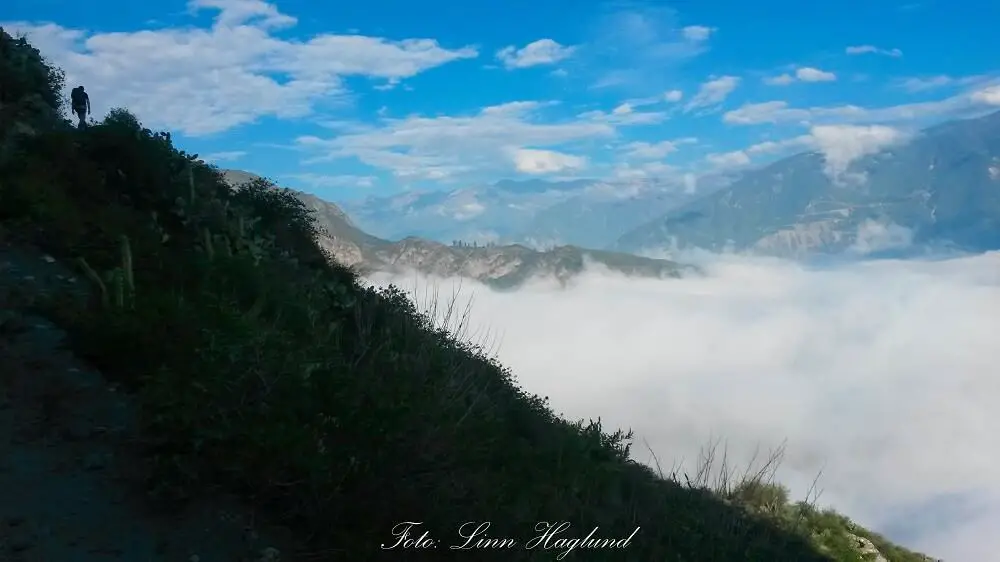 The material stuff is not really that important
When I set out on my first big backpacking trip, I had one major issue. I had a 100L backpack where I couldn't fit all the stuff I wanted to take.
After living a simple life, I started to forget about all the material things.  I started to appreciate everything and everyone around me a lot more.
Have you ever been on a holiday where you stayed in a simple bungalow on the beach? All you needed was your swimwear and you could run barefoot around all day, picking bananas directly from the palm trees and jump in the water whenever you felt like studying the colorful fish or just cool down?
The bungalow wouldn't be locked, it actually wouldn't even have a proper door, just a curtain to give you the intimacy to change from a wet bikini to a dry one when needed?
These are pretty clear memories from the time I was in Samoa.
I didn't need anything else when I was there and I didn't miss anything else either. I would, of course, put on shorts and a top when I went off exploring the island other than the beach but I really didn't miss tv, a sofa, or a fancy car. What mattered was where I was and who I was with.
During these days, I think we can all agree that not many are worried about what car they have or how expensive their clothes are. At least I don't worry too much about it. It just doesn't matter right now.
The world's population is worried about fellow human's safety. People are focusing on their loved ones, talking with friends and family to make sure everyone has someone to talk to and the mental support needed.
In Spain, every balcony is full of people clapping their hands for all the health workers in the country that have to stand face to face with the virus every single day, that don't give up. Because there is something more important than their own ego. Other people's safety.
Every night at 8 PM people clap on their balconies to show respect to all these people that choose to put others in front of themselves.
This makes me think, do we really need all this stuff?
What goes around comes around
Oh yeah! This has been a true lesson! A lesson that has made me give more and expect less. Because the person you give to might not have anything to give back to you. Because you might not need anything. At least not there and then.
Long story short, my car got taken by the police and I didn't get it back for two weeks. This was in Spain many many years ago when I lived in a village, worked in another and had a second job in the city.
I needed my car to get to work in the morning, to go to my other job in the evening, and to get home at night. I was working long days from 9:30 in the morning to somewhere between 1 and 4 the morning after.
During these two weeks, a friend picked me up every morning to take me to work. He waited outside the bar when I finished, to take me to the city for my next job. Patiently, he sat in the bar where I worked nights and waited from 1 AM until they let me go, sometimes 3 hours later.
While I wanted to give my friend the whole world, I had nothing to give him, though he blankly refused, even money for petrol. There was nothing I could do for him, while he was doing everything for me.
Later, I understood that when I met someone on my travels that needed help and I was able to do something for them, I was paying it forward. My friend in Spain would surely get back from someone else at another point in life when he would need it.
Now is a good time to remember that if we can do something for others, it might just be the time.
One thing we can all do for others is to stay at home.
The other night, I had had a pretty rough day, I was not in a positive place and my friend texted me to know how my day had been. I replied that he probably shouldn't ask today and he said he was in the same situation.
I decided to write down all the things I was grateful for right there and then and included the fact that he had asked me how I was. As I had finished my list, I was in such a good mood so I sent him a picture of the line where I referred to his simple message. That it had been a positive thing in an otherwise shitty day.
Surprisingly to me, this changed his mood and made him feel better too.
This made quite an impact on me as I didn't expect it to make a difference for him in any way. What it does show, though, is that just a small detail can change someone's day in times where a lot of you might go through a tough mental process.
So, don't forget to tell people if they made your day! Maybe that can make theirs too.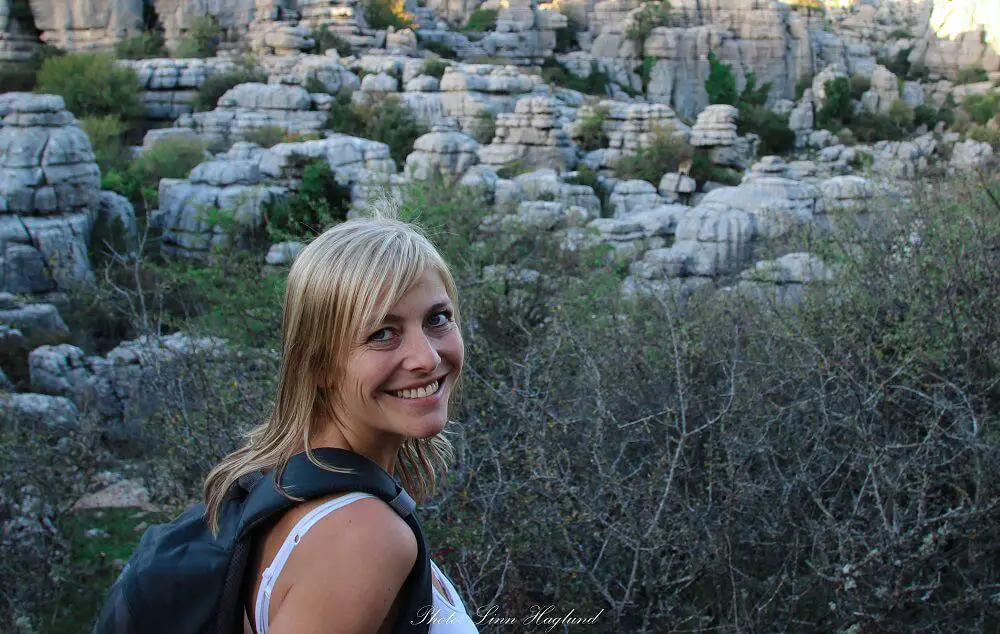 I don't watch the news
For those of you that know me, you know that I stopped watching the news many years ago. The reason I stopped watching the news is that it's only negativity and scary propaganda. When I traveled to places, I realized they were nothing like how the media colored them.
While people in a country were all rapists and killers according to the media, it turned out I only met extremely friendly people in that country and they were just like me. People with hopes and dreams.
I chose to be a traveler and not do politics. I chose to be curious and talk to the actual people instead of believing a colored truth based on one single event.
Obviously, I do my research about travel safety, especially as a solo female traveler, but then I go straight to reliable sources.
Have I missed out on much by not watching the news? I don't think so. When there is a big happening in the world, I tend to hear it from friends and colleagues. Also, social media is a big part of my job as a travel blogger, so I do see quite a bit of what is happening. When I see something that can affect me in any way, then I research it.
I can tell you, the coronavirus situation did not pass unnoticed for me either.
These days the news, social media, and tv are packed with stories and information about the COVID19. To be honest, I notice a certain pressure on my mental state because of this. It gets too much. Even watching tv, all the commercials are about this virus. I keep asking myself how they filmed it by #stayingathome.
These days, I think everyone could need a break from watching the news just to reduce the number of negative impressions during a day. It can get pretty overwhelming.
I am sure you all know what the expectations and rules are in the country you live in. If that changes, I'm pretty sure someone will let you know.
For me, I know that the current state is going to stay until the 12th of April 2020. So, I really don't need to watch any news before that day gets closer to eventually see if and how long it will be prolonged.
And to be honest, I think my neighbor will let me know before I reach the point of checking it out myself.
In the meantime, I'll read a good travel book!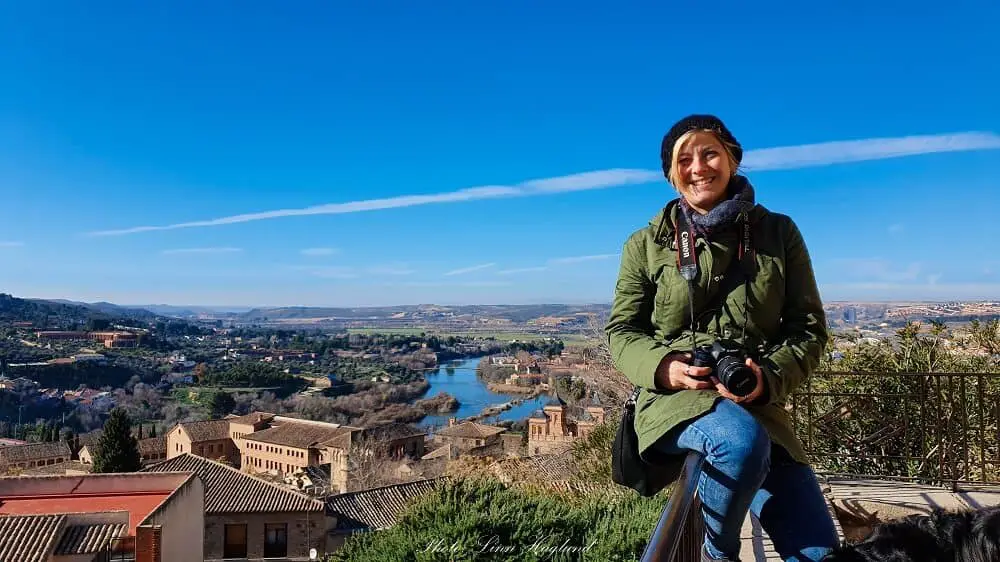 Final thoughts
It has been really interesting to reflect on these life long lessons from travel and how they can be used in the current situation when we can not travel.
I hope it has given you some afterthoughts too and hopefully you will get through this situation a bit easier.
One thing is for sure, and that is that we will get back to normality again. Before you know it, we can all travel and go on our dream trip!
Have you learned anything while traveling that you can take with you to survive lockdown or social distancing where you are?
Please let me know in the comments.