Although lounging around the beach side could make up an entire holiday for some, there are some of us who prefer to have a bit of adventure! Whether you prefer the safety of a kayak or a dinghy, want to get a little more excitement out of your holiday with foiling and windsurfing, or want to feel like you're walking on water with a paddle board, there are so many fun activities that await you at the beach!
Find the best water sports activities to fit your vacation with our list of fun water sports for your next adventure. Make your summer vacation spectacular by going out on the water and having fun on the sea.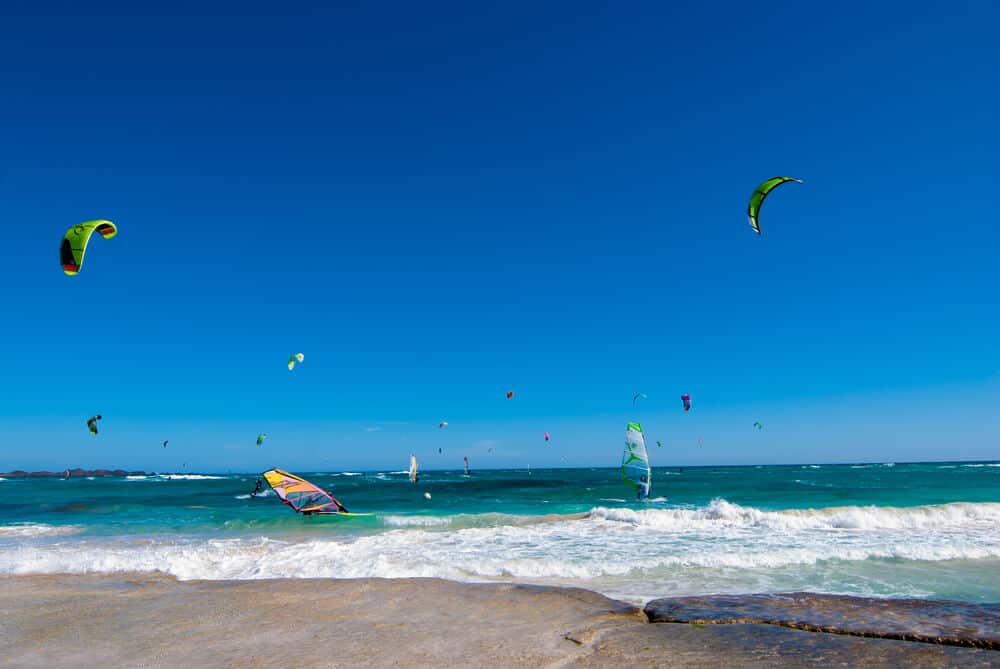 Written by Auston Matta
Water sports activities
Sailing
Sailing is a fun way to experience the waters right off the shores of your vacation destination. If you've never done it but are interested in learning, you can take lessons with a professional and even get a sailing certification.
However, if you just want to rent a private sailboat with a captain, sometimes they are even willing to show you the ropes a bit while they tour you around. You can sail out to a small sandbar and enjoy a private swimming area or enjoy the open ocean.
For a different sailing experience, try dinghy sailing. Basically a little sailboat, dinghy sailing is not only a fun skill to learn, but a fun water sport.
You can take a few lessons and learn to sail the dinghy yourself. Renting a dinghy is surprisingly affordable. You can get group deals, have dinghy sailing included in your resort package, or find the rental through your booking agency.
No matter how you end up on the dinghy, you're going to have fun soaking up the sun and enjoying the warm summer breezes. So if you're excited about sailing, but want to start small and work your way up to a large yacht, then this is the water sport for you.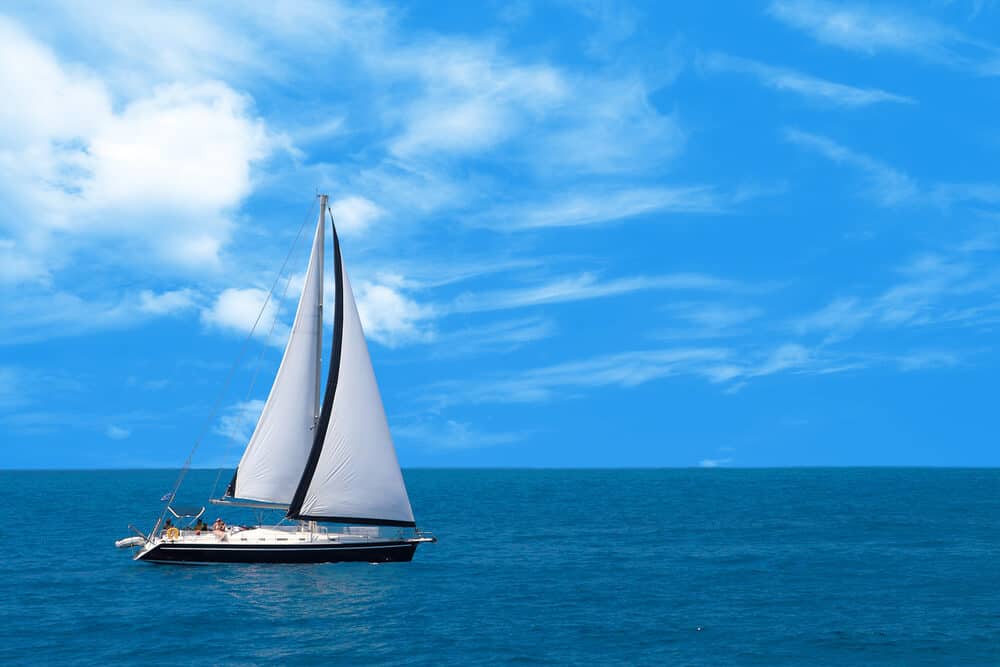 Windsurfing
Windsurfing has been growing in popularity among sea water sports for years. And for a good reason. It's incredibly fun. So if you're on holiday, and want to make windsurfing a part of your activities, then by all means, get to it.
If you find a company that can include windsurfing lessons into your holiday plans, then that's even better. That means you don't have to hunt down your own instructors, rent your own equipment, or safety gear. But if you don't want to book an all-inclusive trip, here are a few things to look for when finding a windsurfing instructor and equipment rental.
Reasonable tuition.
Programs based on skill level (I.e. beginners, intermediate, advanced)
Available during all the weekdays
Certified instructors
Each lesson should be reasonably long, (as you are on holiday) you should aim for around an hour and a half. You'll learn how to glide along your first tacks, jibes and performance modules, and learn planning techniques! Be certain to be honest with your instructor, perhaps even yourself, about your ability level.
Start windsurfing this summer and by next summer you'll be a regular pro! It's certainly easier if you book lessons into your holiday packages, so be certain to ask the booking agency you booked your summer accommodations with about whether they offer water sports holidays as well.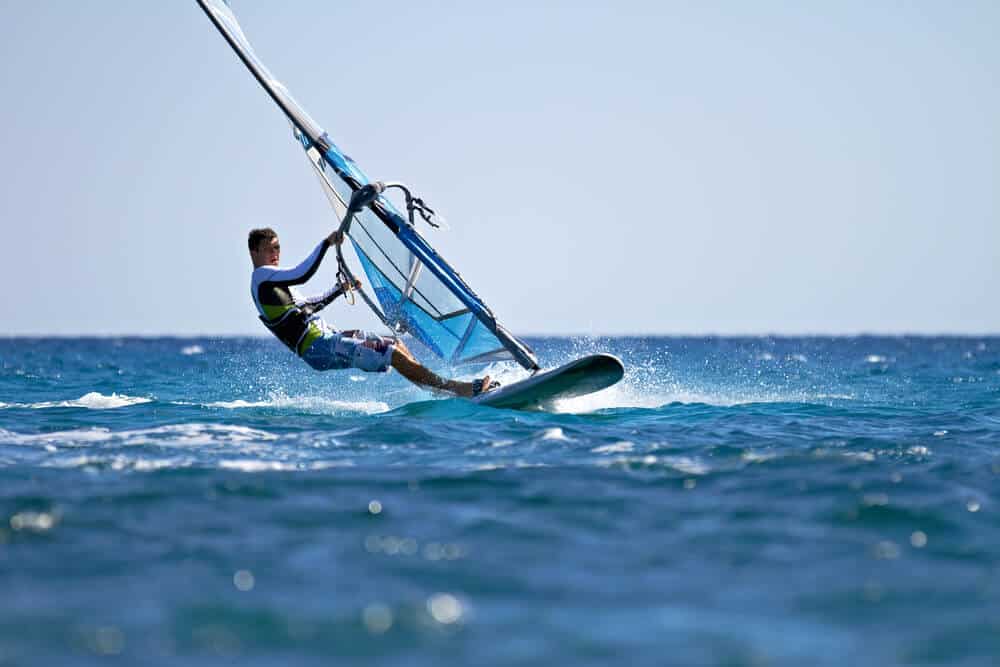 Kayaking
Kayaking is a water sport for all ages and abilities. An excellent way to explore a bay, take in the inlets, or make your way around a small island. Kayaking is great for the whole group of friends, or the whole family to do together.
There are plenty of beaches around the world that readily have kayaks available for use during your holiday. If you've scheduled a fun filled holiday with a company, your rental fees may be included in your initial costs. Safety gear and helmets should also be available.
Before you get out on the water, you'll receive a short lesson on how to handle the kayak from an instructor. You should also receive safety instructions in case of an incident.
Some really high-quality lessons will include a support boat to paddle along with you for encouragement and taking care of anything that may happen. Kayaks are fun, but they are also a really great way to get to secret beaches or navigate island caverns.
Essentials for your kayaking fun should include:
Single and double kayaks
Stability kayaks
All day rental
Possible tours in kayak
Great for ages four and up
Kayaking is especially fun for children who want to partake in things like windsurfing but aren't big enough yet. It's a fun way to explore the ocean or the sea while staying close to the beach, thus one of the best water sports activities for families.
Zip around the islands of Greece, paddle through the waves in Thailand, explore the beach caves in Southern California, or close-up whale watching in Alaska! No matter where you are, kayaking will be loads of fun.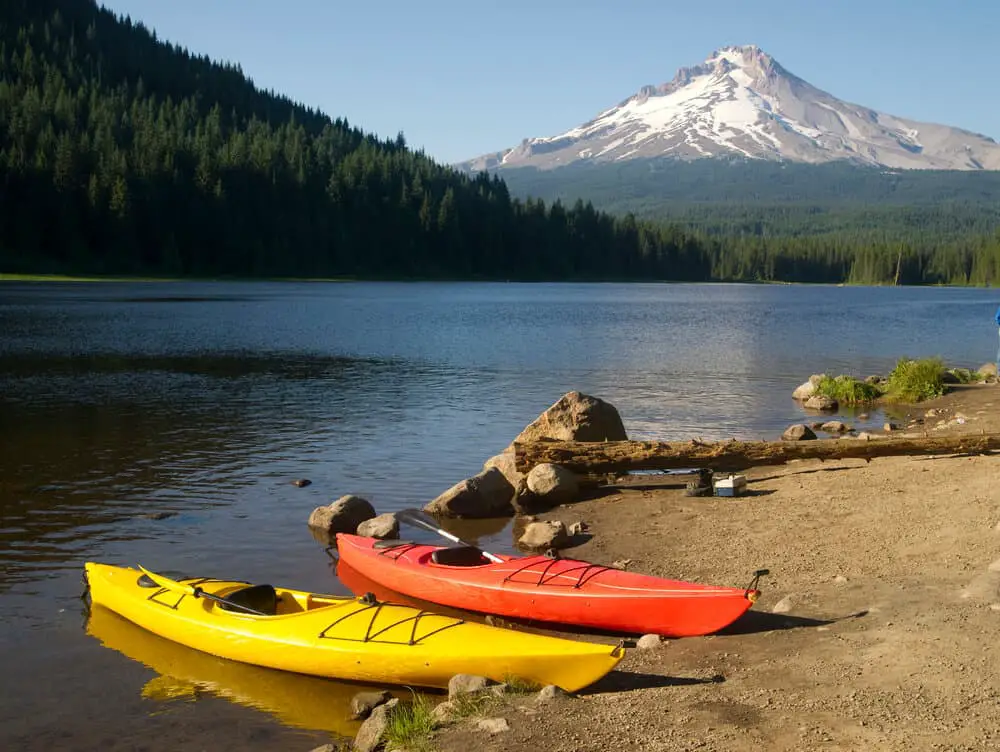 Foiling
Foiling is all the rage right now when it comes to extreme water sports. Not only does it feel like you're flying over the water, but you can get up to incredible speeds! You can foil on the water in a larger dinghy, or on a small, individually sized foil surfboard.
Foiling with a Dinghy– This may take a little bit of research before you try to walk down to the beach. Search whether or not the local beach, the resort, or a local rental company has a dinghy with a hydrofoil on it. Some booking agencies will include a free foiling "taster". This means you will be able to try it out for an afternoon but will have to book additional lessons separately.
Foiling Surfboard – These are more common than the larger options. Since it is literally a surfboard equipped with a hydrofoil, you can either purchase the foil itself on your own or find a rental company to help you get a little air.
Foiling with Windsurfing – Mix both sailing and surfing together, and add a hydrofoil, and you've got hydrofoil windsurfing.
Taking a note of caution before trying this, you should be aware that this isn't the easiest of water sports available. No matter what type of foiling you do, it takes a large amount of balance, strength, and coordination. But once you get started, it's one of the most fun things to do in the water.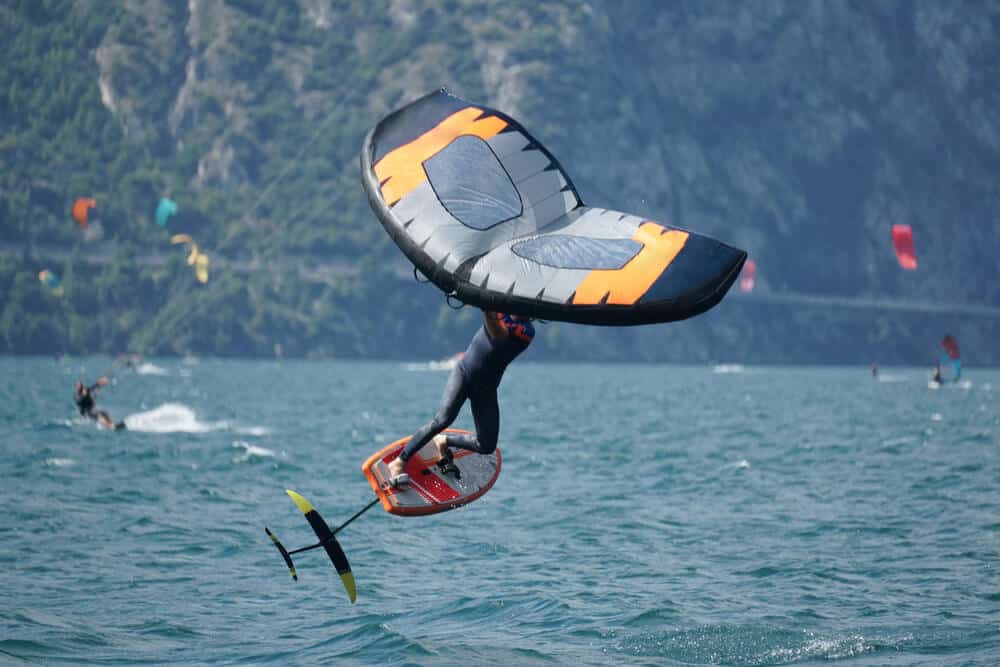 Stand up paddleboarding (SUP)
Considered one of the fastest growing water sport activities on the planet, paddle boarding is a great way to beat the heat and enjoy the beautiful ocean waters on your summer trip. Most tourist friendly rental places will have safety walk-throughs and instructors. The majority of people who try this water sport can have it down in less than 30 minutes.
There are different types of boards available depending upon your height, weight, and safety needs. For instance, you may require a buoyancy aid as well as your safety leash. You will also need to have your paddle sized before setting out on the water. Exercise will do the body and the mind some good, much like how the surf and sand impacts our well-being.
Once you've been instructed on some basic safety techniques, you'll learn how to efficiently steer, paddle, and take full strokes. Your short lesson can lead to hours and hours of fun out on the water. Stand up paddle boarding is fun, not very difficult to learn, and can be done on lakes, rivers, bays, and oceans alike.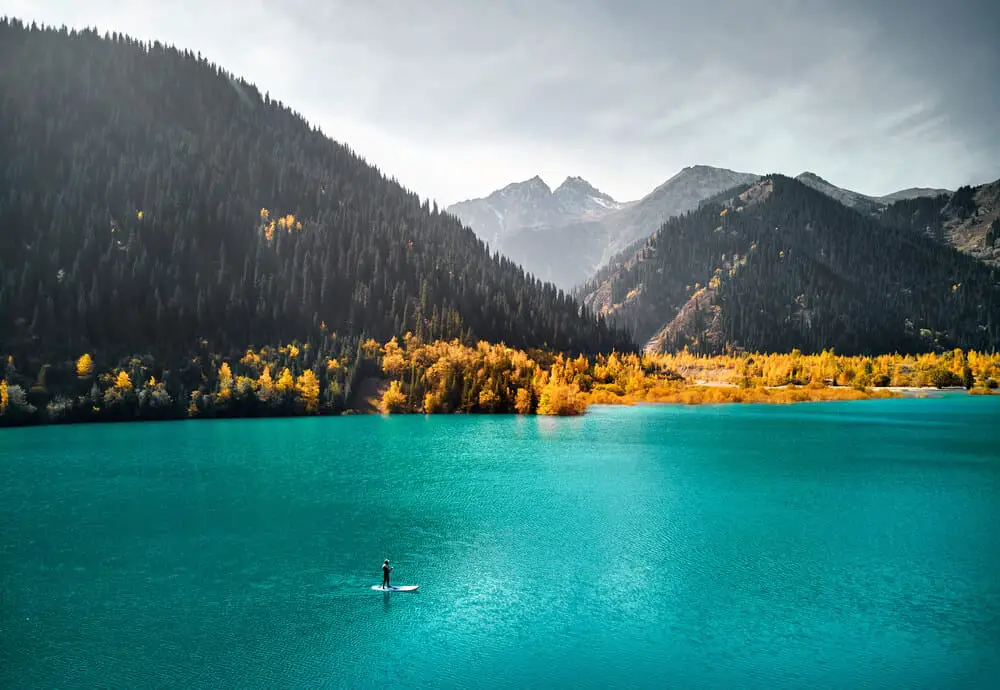 Finding something that everyone in the group can partake in will improve your vacation and make everyone happy. After all, there are plenty of important reasons to take a vacation and including everyone will make them happy, healthy, and have a whole lot of fun.
Which of these water sports are you most interested in?