On today's interview I've been so lucky to speak to Mariellen Ward, founder and content creator of the award winning responsible travel blog Brethedreamgo. In 2019, Mariellen received a National Tourism Award for Best Foreign Travel Writer / Blogger from the Indian Ministry of Tourism.
Today, she talks about the importance of being conscious of your impact when you travel. That is exactly what I'm talking about here on Brainy Backpackers too and it's so inspiring to hear her perspective on this.
With a long experience in responsible travel, Mariellen has a lot of useful tips and thoughtful insights on the topic. But before we keep going, let's get to know this inspiring woman!
Get to know Mariellen Ward
Though Canadian by birth, Mariellen considers India to be her "soul culture" and she is passionate about encouraging mindful travel.
Breathedreamgo is inspired by Mariellen's extensive travels in India. The site focuses on mindful travel, responsible tourism, wildlife tourism, authentic cultural experiences, and female solo travel.
Breathedreamgo has been featured on many lists of top blogs and in publications such as USA Today, India Today, Canadian Living, Vogue India, and the list goes on.
In 2019, Mariellen launched a custom tour business, India for Beginners.
Now, let's see what she can teach us about responsible travel.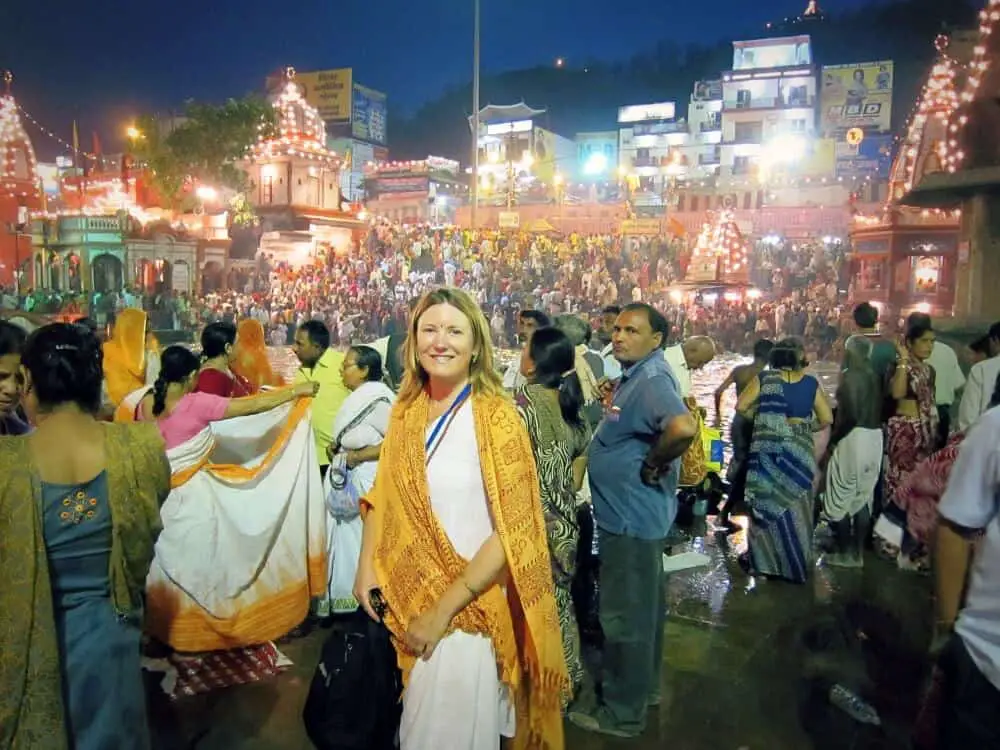 An interview with Mariellen Ward
What does travel mean to you?
For me, travel is really a way of life now, after so many years. Though my definition of travel might be a bit different. For me, it's largely about cultural immersion.
I fell in love with traveling in India almost 15 years ago and that was that! I changed my life, and made this passion the central focus.
The personal benefits are almost too numerous to mention, but they include inspiration and confidence. As a creative person, I was inspired by travel in India to become the writer I was always meant to be, and the experience of solo traveling in India has given me immeasurable confidence.
What does responsible tourism mean to you?
I think responsible tourism is an attitude and an approach. It measures the impact we have on local communities and the environment as we travel.
So, it's a holistic idea that can take in any type of travel that emphasizes being more mindful or conscious of your impact.
Personally, I love experiencing the authentic culture of India and South Asia and also wildlife tourism — I'm passionate about tiger conservation. I also love traveling to offbeat places in India and undiscovered places in Asia — especially to villages in more remote parts of the country.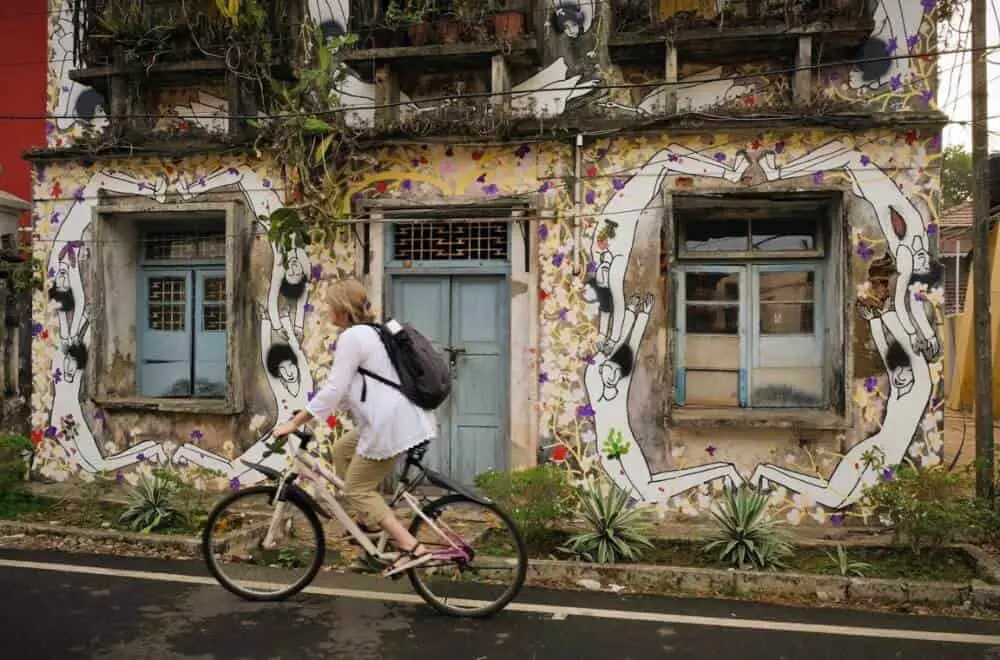 When did you first start to be conscious about the way you travel and the effects your travels have on your destination?
This mindful approach to travel has been an evolution. I found I gravitated towards having an authentic, rather than just a touristic, experience of travel from the time I first traveled in India in 2005. This trip was for six months, and it was unlike anything I had ever done before.
It was a personal, or spiritual quest, and I was completely open to the experience. I reserved all judgement and just appreciated the experience and the culture … and it set the foundation for my travel style as well as my editorial mandate as a blogger.
Have you traveled to a specific destination that you found especially sustainable that you would like to recommend to other travelers?
There are places all over Canada and India (the two countries I usually travel in) that are well protected — places such as national parks and wildlife sanctuaries.
I live in the lower Himalayas in an Indian state called Uttarakhand, and a lot of this state is by its nature a sustainable destination.
In Kerala, India, there's a Responsible Tourism Mission that is ensuring many parts of the state are well managed and protected.
Also, Madhya Pradesh has done a good job to preserve forest cover, and some of the biggest and best tiger reserves are in this central Indian state.
In Canada, the size of the vast wilderness helps protect it. Of course, every place could be doing a lot more! 
I have quite a few guides to responsible tourism destinations on my site. I have a guide to responsible tourism in India, offbeat travel in Thailand and undiscovered destinations in South Asia, for example. These are the places I prefer to travel to, avoiding the trap of overtourism.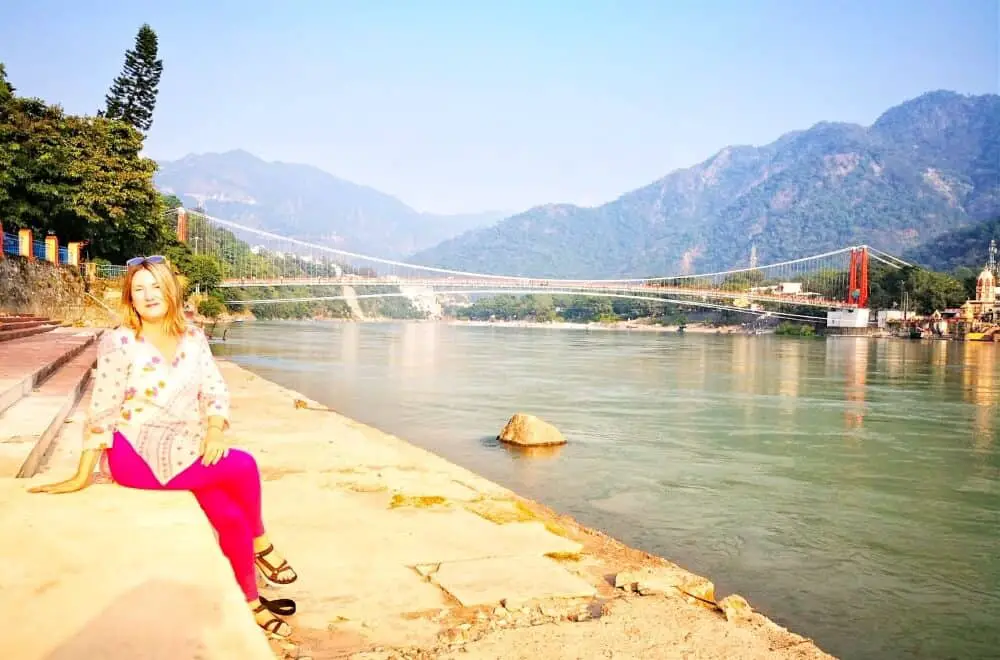 What do you do to travel responsibly?
For me traveling responsibly means slowing down and immersing into the local culture. I have never wanted to be a tourist, and it's ironic that I'm in the travel industry!
So, supporting the local economy and environment is very important, spending money so that it benefits locals (rather than going to a multinational hotel chain for example).
I am also very careful about animal and wildlife tourism and will not support animal cruelty — so NO elephant joy rides! I love going to Kanha National Park, for example, because it is extremely well managed, and puts the conservation of the tigers and other animals first. 
What are your top 3 advice to travelers that want to travel more responsibly?
To me the most important thing to do is … slow down. Fly less, drive less, stay in one place and sink in. Get to know the local people, let them get to know you.
Carry your own reusable water bottle and refill with filtered water, rather than buy plastic bottles. You can go a step further and carry a zero-waste kit that includes a bamboo cutlery set and collapsible container. I have a lot of suggestions on responsible travel products on my blog.
Research your destinations and find out if they are truly sustainable. Also, pay attention to the mode of transportation that will take you there. Taking the train or sharing a car is much more eco friendly than flying.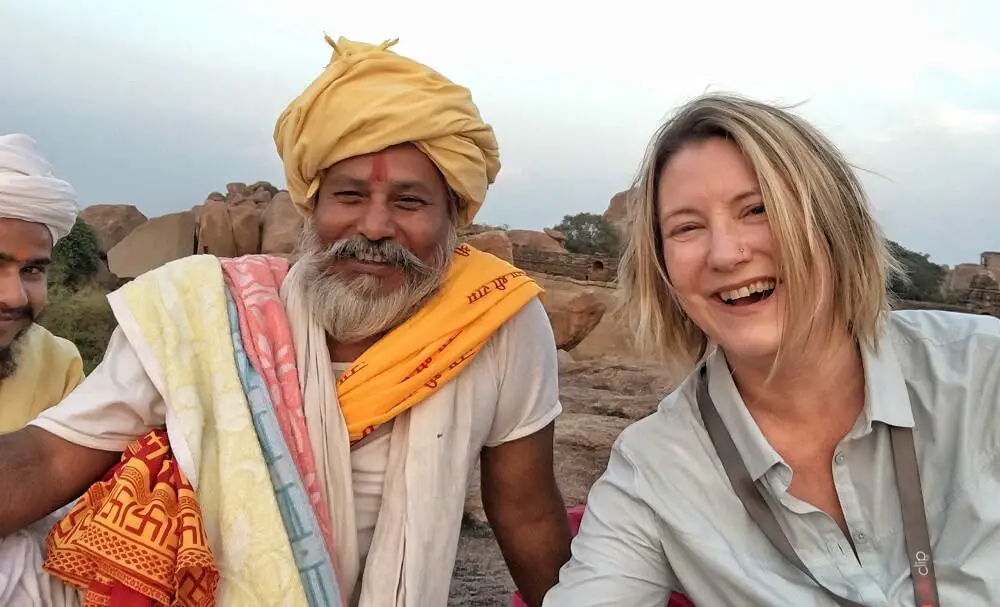 See more from Mariellen
How inspiring is this lady? I'm definitely getting itchy feet to return to India, one of my two absolute favorite countries to travel in.
Make sure you check out Mariellen's blog, Breathedreamgo and to tag along on her mindful and culturally immersive adventures on Twitter, Instagram, and Pinterest.
Also, you might want to join her Facebook group for mindful travelers to help share information and destinations that promote responsible tourism.
Is there anything else you wish I'd asked Mariellen about? Feel free to drop it in the comments below.
READ NEXT: Mindful Travel: An interview with Lucile Hernandez Rodriguez
Pin it for later!