Poland in winter is wonderful, and Gdansk is no exception. Situated by the Baltic Sea the city has mild winters and with some luck, you can get even get snow. Indulge in warming Mulled Wine, enjoy Christmas Markets that aren't too crowded, and enjoy the breathtakingly beautiful old town without too many tourists around. What is there not to love about Gdansk in winter?
Truth is, you can do pretty much everything that you would do at other times of the year. But a Gdansk winter city break is much more unique with the winter lights, fewer tourists, and the traditional warm drinks that Poland is so famous for.
Disclosure: This post may contain affiliate links. That means that if you make a purchase through one of those links, I will get a small commission at no extra cost to you. As an Amazon Associate, I earn from qualifying purchases.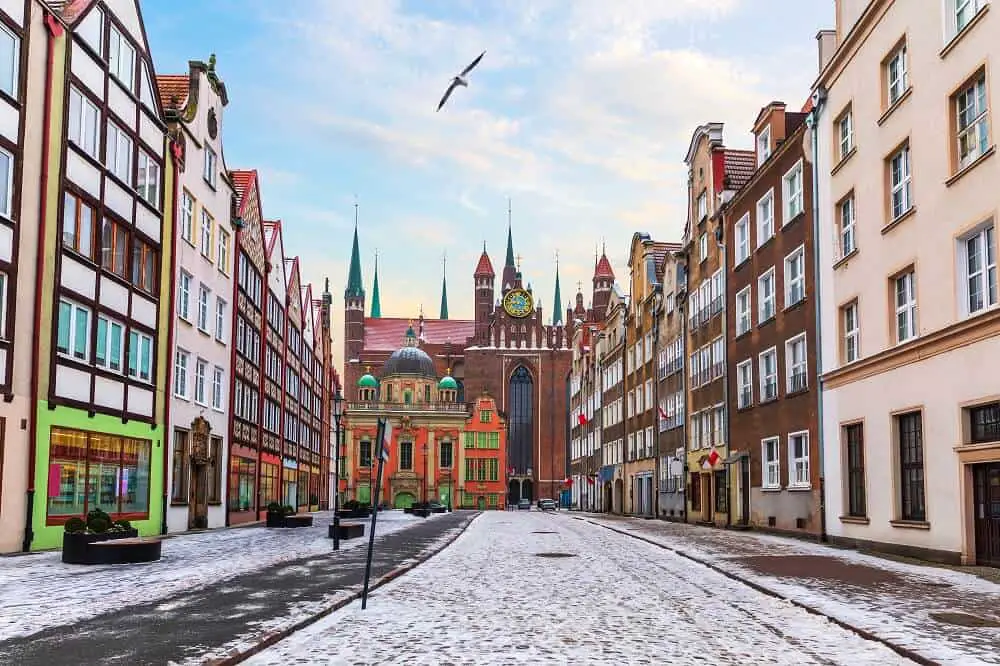 How is the weather in Gdansk in winter?
The temperatures in Gdansk in winter are usually around -3 to +3 degrees Celsius. Though it's the perfect temperature for snow, it doesn't snow that often, but you can experience small amounts of snow or rain about 3-4 times a month on average.
You should really pack your winter coat, scarf, beanie, and mittens so you don't get cold. The magic of the city will help you with the rest.
Reasons to visit Gdansk in winter
There are several reasons to visit Gdansk in winter. First of all, you might find cheaper flights, as it's low season. And talking about the low season, it's always great to travel in low season, as there are fewer tourists around.
Another plus about traveling to Gdansk in winter is that you get to know the culture of the hot alcoholic beverages that are so typical to Poland. They really warm you up on a cold winter day. And with that, I'm sure you'll get to chat with the locals too. And what's better than getting to know locals when you travel?
In general, when it's cold and gray outside, it's always a good excuse to travel so that you can get some new and exciting vibes into your days. Gdansk is a great place for that.
Things to do in Gdansk in winter
There are tons of things to do in Gdansk, but as of this post, I'll cover winter-specific activities.
Visit museums
The perfect thing to do in Gdansk in winter to keep warm is to visit all the museums. There are a lot of great museums showing the history of this stunning city. Most museums are closed on Mondays. Here is a lost of the best museums in Gdansk:
National Maritime Museum
European Solidarity Centre
Museum of the Second World War
Gdansk Town Hall
Gdansk Historical Museum
Amber Museum
Gdansk History Museum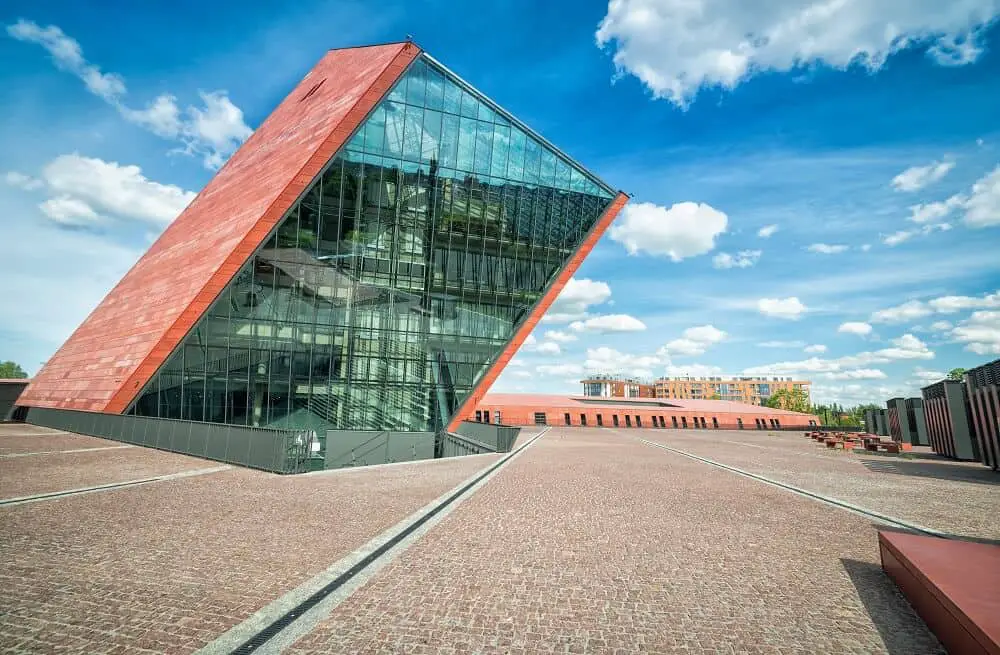 Go skiing in Sopot
While Gdansk might not be surrounded by the most prominent mountains in Poland, there is still a tiny skiing area just outside the city, in Sopot. Łysa Góra Ski Resort has one ski lift with a slope of 0,3 km.
Perfect for beginners and kids as it's neither a long or steep hill, but it's perfect to get that winter feeling going on.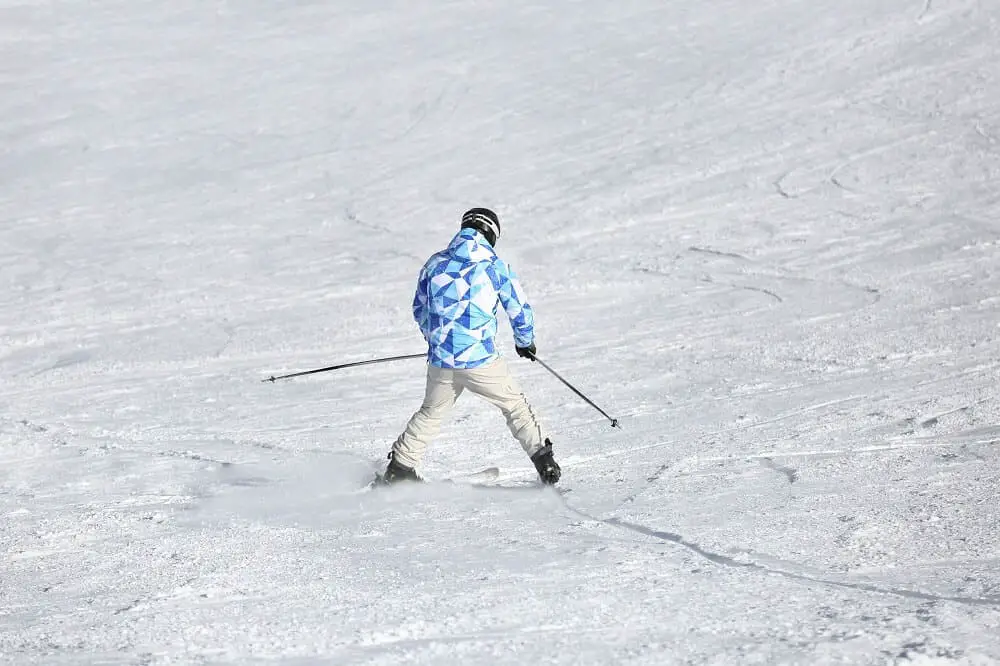 Go ice skating at the City Skating Rink
There is an indoor ice skating rink in Gdansk, located in a huge bubble just outside the old town. There is about 3000m2 of ice to play on and you can rent skates at the rink.
The City Skating Rink is closed on Mondays. You can find more information about the opening hours here.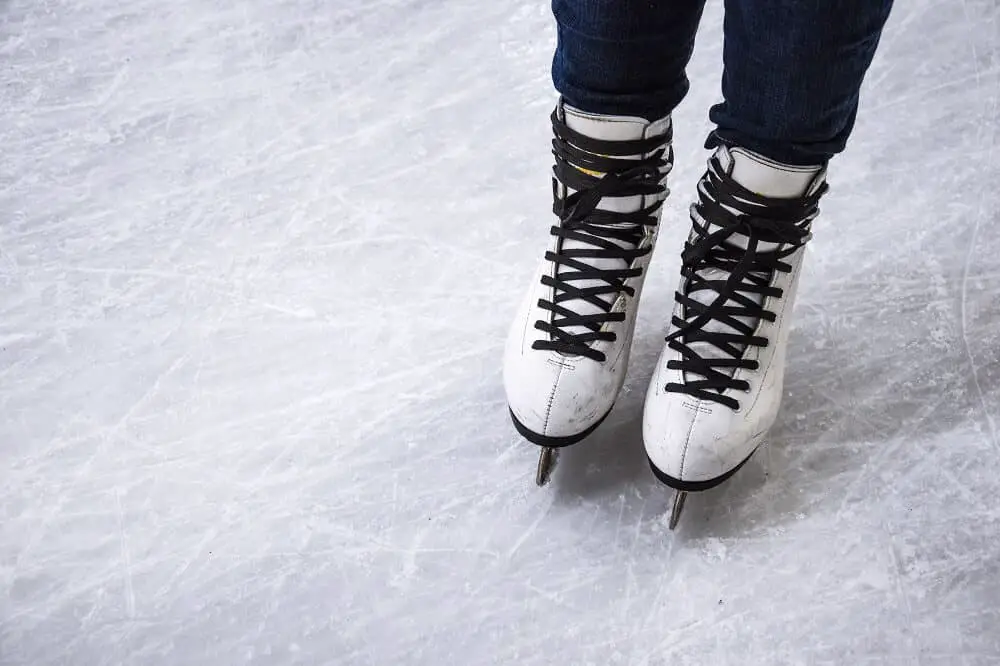 Go to Christmas Markets
What's cozier than wander around Christmas markets? Though the ones in Gdansk aren't as massive as some others you can find in Europe, this is really a treat.
Drinking hot Mulled Wine, chewing on a gingerbread man, while looking at the decorations and cute gift ideas in the decorated stalls is one of the best things to do in Gdansk in winter.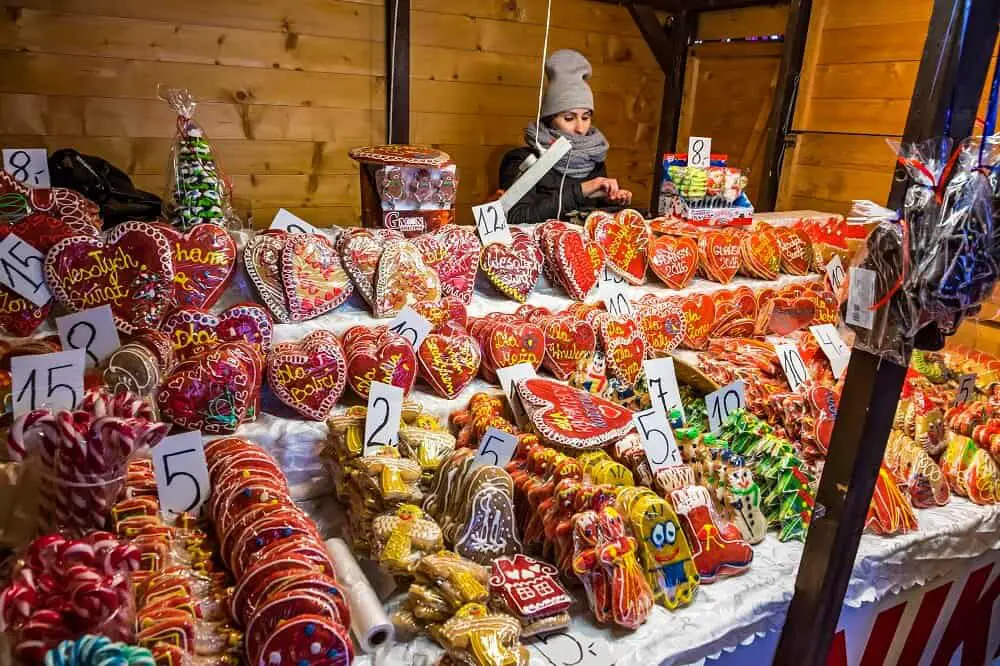 Warm up in cozy cafes
Gdansk old town is packed with cozy cafes where you can enjoy a warm drink and watch the people walking by through the comfort of the window.
Other than Mulled wine, Poland is known for another hot winter drink. Which you may or may not want to try. Grzane Piwo – Also known as hot beer infused with spices.
Personally, I might just stick with the hot chocolate, though it's always nice to try local specialties when you travel, right?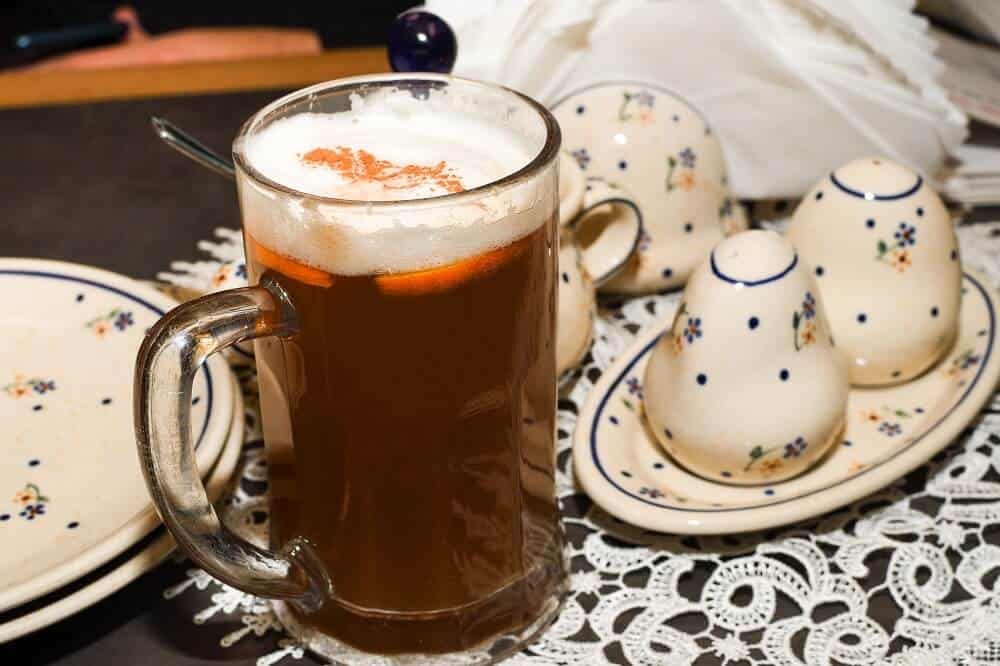 Explore old town
Even though it's winter, there is no reason not to wander the charming streets of Gdansk. The old town is an architectural wonder with cute colorful houses. They resemble a mix of the architecture in Amsterdam and Germany. Yet, it's got its personal touch.
There is a lot to see in what is one of the biggest old towns in Europe. Large parts of Gdansk were destroyed during World War II, but a lot of the buildings we rebuilt just as they were. Other buildings are more than 500 years old.
Points of interest are the Neptune's Fountain on the Długi Targ, also known as the Royal Way or the Long Market. The fountain is placed right in front of Artus Court. At the far end of the Royal way, you find the Town Hall where you can climb the clock tower for amazing city views. If you're lucky to have snow, it's incredible to overlook the snowcapped city.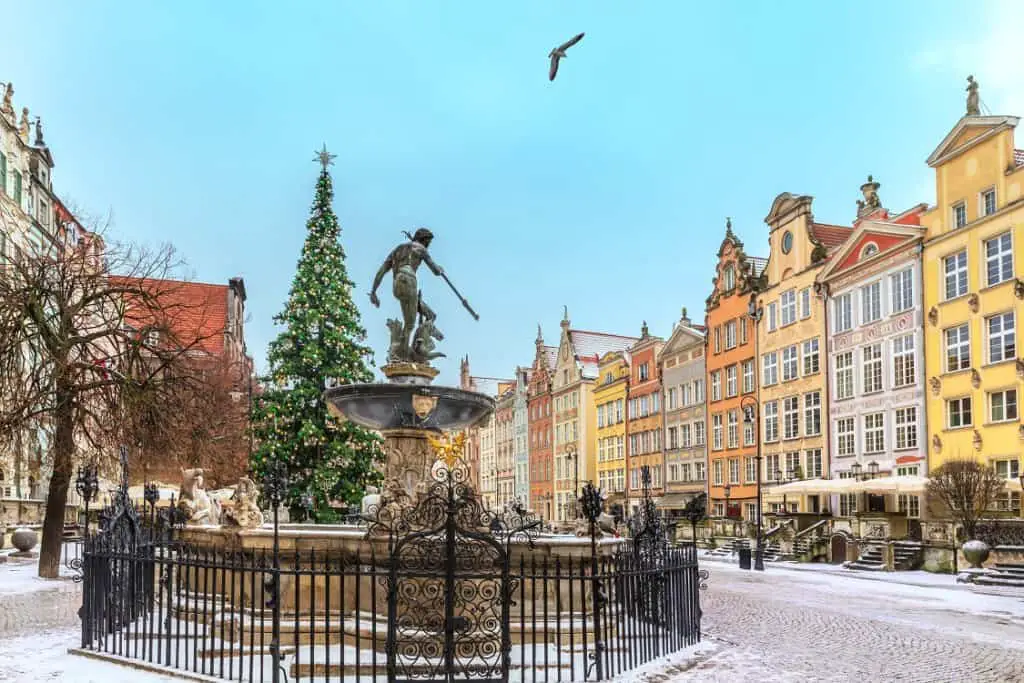 Reflections on a Gdansk winter escape
There is no denying Gdansk is an amazing place for a winter getaway in Europe. And the best of it all is that it's a lesser-visited city at this time of year which means you get all the good stuff without the crowds.
Nevertheless, make sure you follow responsible travel practices like respecting the locals, avoid plastic waste by bringing a reusable water bottle, coffee cup, and straw.
If this is your first time in Poland, get ready to fall in love! A Gdansk winter escape is really something to look forward to.
Pin it for later!