One of Poland's oldest cities, packed with colorful, architectural masterpieces, a center for historical treasures, lined by long white sanded beaches, and a symbol of the outbreak of the Second World War. Solidarity was born in Gdansk, the first anti-Soviet labor union. There is no arguing Gdansk is an important city, but it's also one of the most beautiful cities in Poland. I totally fell in love with this place, and I'm sure you will too, so I put together a list of what to do in Gdansk and all the things you need to know to have a perfect stay.
There is so much to do in this wonderful corner of Poland that you could probably stay a week. But if you don't have that long, here are the best things to do in Gdansk so you can pick your preferences and get the most of the time there.
Disclosure: This post may contain affiliate links. That means that if you make a purchase through one of those links, I will get a small commission at no extra cost to you. As an Amazon Associate, I earn from qualifying purchases.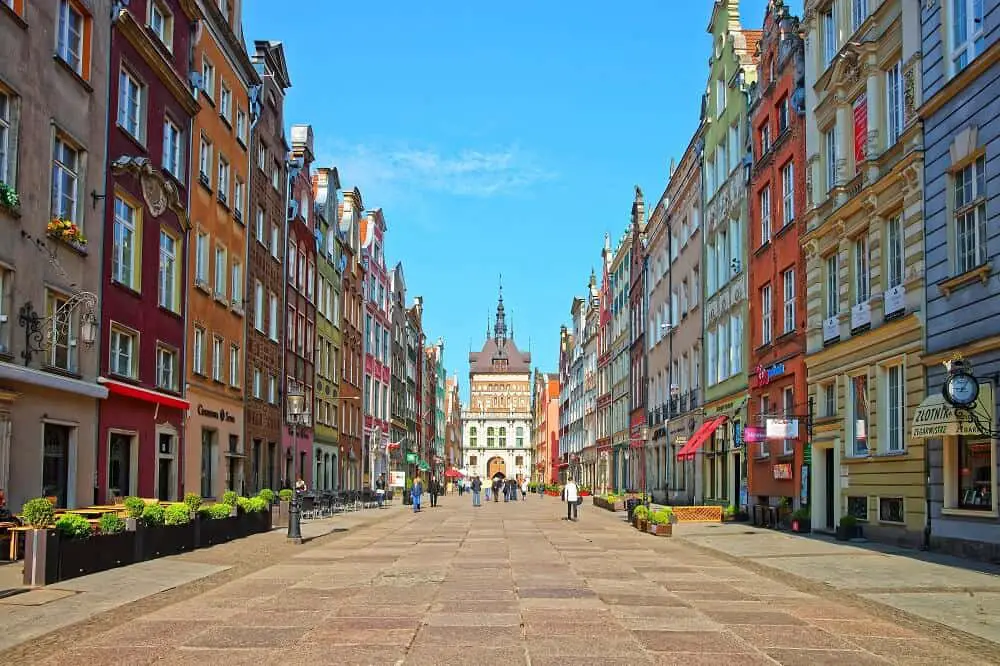 How to get to Gdansk
Gdansk is one of the biggest cities in Poland so it's well commuted with the rest of the country, but there are also flights from other parts of Europe.
Plane
The airport is Gdansk Airport. Getting from the airport to Gdansk city center is easiest by SKM Train from Terminal 2 (departures) to Gdansk Wrzeszcz and change train there to the city center. You can buy tickets at the ticket machines at the train station.
The trains leave frequently and it's much quicker than taking the bus which often stand in traffic. On the other hand, the bus takes you directly to the old town without change of vehicle.
Alternatively, you can go by taxi or download the FreeNow App which is similar to Uber. This is definitely much cheaper than regular taxis.
Bus
The main bus station in Gdansk is Gdańsk Główny (main station), where most national and international buses arrive and leave from. It takes under 10 minutes to walk to the old town, but there are taxis or you can use the FreeNow App to order a car if you have a lot of things to carry to your hotel.
Check buses and prices to Gdansk here.
Train
Gdańsk Główny Railway Station is just behind the bus station. There are trains from all over Europe, as well as national trains going to Gdansk main station.
Check trains and prices to Gdansk here.
Car
If you drive to Gdansk it can be worth noting that there is no such thing as free parking in the city center. It's worth looking for a hotel with free parking if you plan on staying in the city for a few days.
Red Parking Zone: You have to pay all days between 09:00-20:00. This is the most expensive parking zone.
Blue Parking Zone: This is slightly cheaper than Red Zone and requires payment all days except public holidays from 09:00-17:00.
Green Parking Zone: Outside the city center with paying hours between 09:00-15:00.
Rent a car here.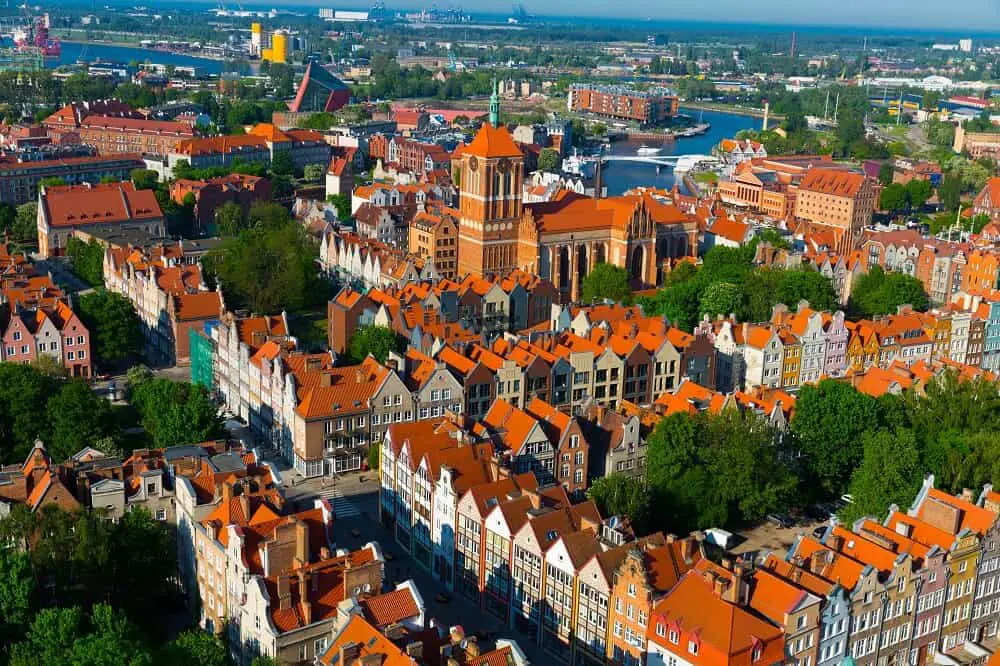 How to get around in Gdansk
Gdansk is a walkable city and you can easily get around by foot. However, if you want to go to places near Gdansk you can either book a driver for pretty cheap or take the bus or the tram.
You can buy bus/tram tickets on vending machines or directly from the driver. Once on the bus or tram, you need to validate your ticket.
There is also an Android app you can download to buy tickets, which is called Jakdojade. You don't need to validate your app ticket as it's accessible through the app. You find the app here.
If you want to travel to Gdynia or Sopot, you can take the SKM Train which leaves frequently throughout the day and every 2 hours at night time.
You can buy train tickets on the machines on the train station. Make sure you validate the tickets on the platform before you board the train. There is also an app for buying train tickets, Skycash.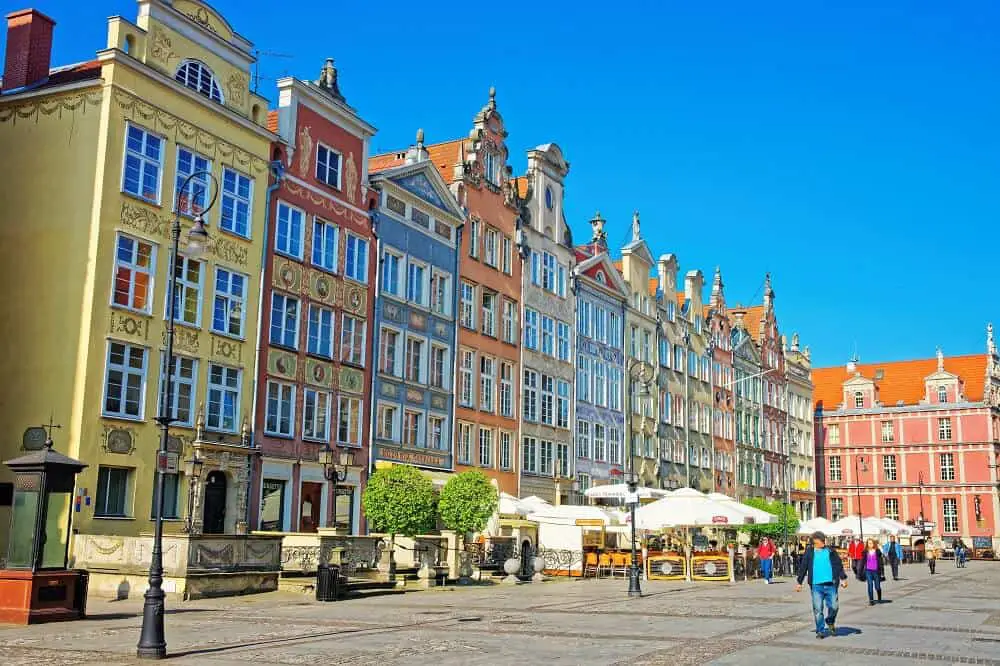 Best time to go to Gdansk
Gdansk is a wonderful summer escape with its astounding beaches. In June it's normally not much rain and the Polish tourists usually don't go before July and August. July is also said to be the rainiest month of the year.
If you don't care too much about chilling at the beach and go swimming, the shoulder seasons in spring and autumn are beautiful to go sightseeing and not too cold.
But Gdansk also make a great winter city break in Europe as it offers so much sightseeing and is packed with museums. In winter the city usually gets temperatures around -3 to +3 degrees Celsius and occasionally it snows a little. You can read more about visiting in winter here.
Related: Places to go for Poland winter holidays
Best things to do in Gdansk
There are a lot of great things to do in Gdansk, here is a good selection of them so you can pick and choose how to spend your stay. The city you see today is mostly rebuilt after the World War Two, who practically destroyed everything Gdansk once was. That they did an amazing job rebuilding it is an understatement. The Poles turned Gdansk into easily the prettiest city in the country. So whatever you think are the best things to do in Gdansk, I'm sure you'll enjoy its beauty.
Walk the Royal Way
During Medieval times, the Royal Way was used by kings to enter the city. It was a public event where everyone gathered to welcome the king and his men.
Today, it's still one of the most important streets in Gdansk old town where you'll find a lot of the most visited tourist attractions.
Walk along the charming, tall houses in Dutch style, and admire Artus Court and Neptune's Fountain among other attractions. At the western end of this historical street, you find the Golden Gate.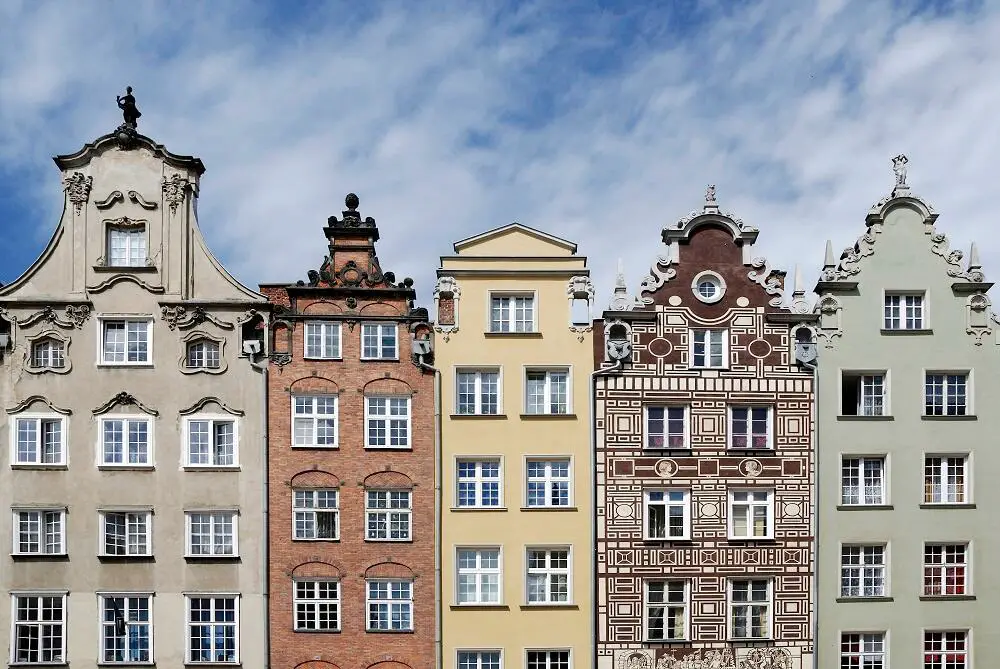 Golden House
The Golden House is an important building where several of the city's mayors have lived throughout the years. It's decorated with statues and it's said that the ghost of Judyta Speymann walks around the hallways whispering "Act justly".
The Golden House was destroyed during World War Two and later rebuilt.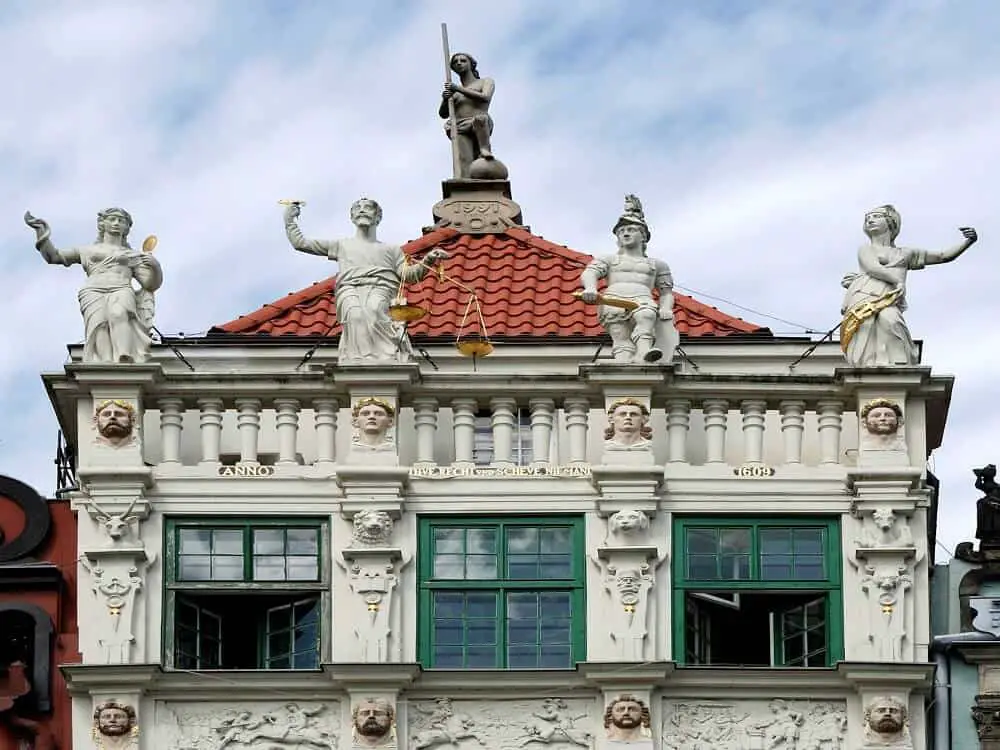 Tall ship river cruise
It might seem touristy and clishé, but what I remember as one of the most fun things to do in Gdansk was to ride a tall ship through the Motlawa River. It's themed as Pirate Ship which makes it an adventure for the whole family.
You can actually take the ship to Westerplatte in the summer months, which can be a nice alternative mode of transport.
You can buy tickets on the dock next to the ships.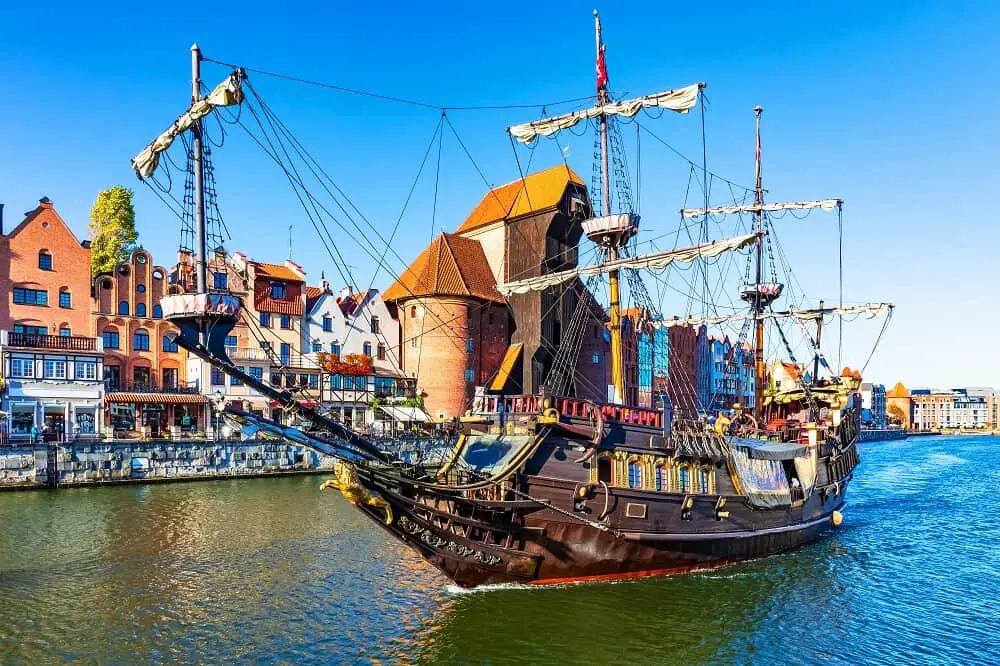 Climb the clock tower of the Main Town Hall
Along The Royal Way you find the Main Town Hall, recognized by its green, Gothic clock tower. This is where you'll find the best views in Gdansk, so make sure you head there to climb up to see for yourself.
History buffs will also love Gdansk History Museum which is in the same building.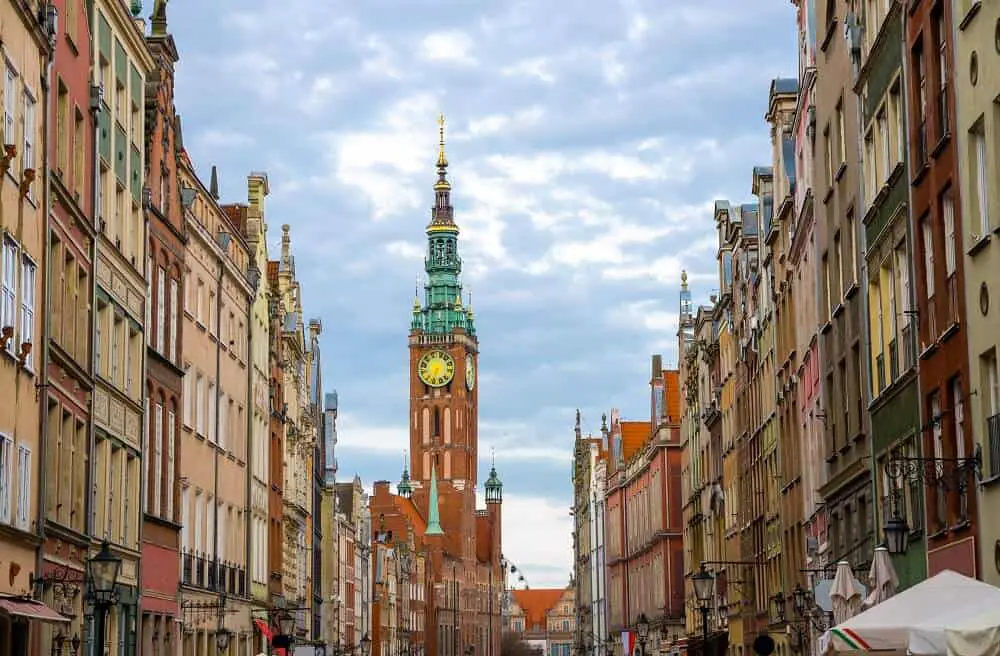 St. Mary's Church
The most prominent landmark in Gdansk is without a doubt St. Mary's Church, not so surprising, it's one of the world's largest brick churches. Located in the heart of Gdansk old town, a visit to the basilica is one of the top things to do in Gdansk.
Climb the more than 400 steps to the top of the bell tower for another spectacular view of the city. Gdansk is unique and beautiful, and it's hard to get enough of the views of the colorful, charming houses that line up across the old town.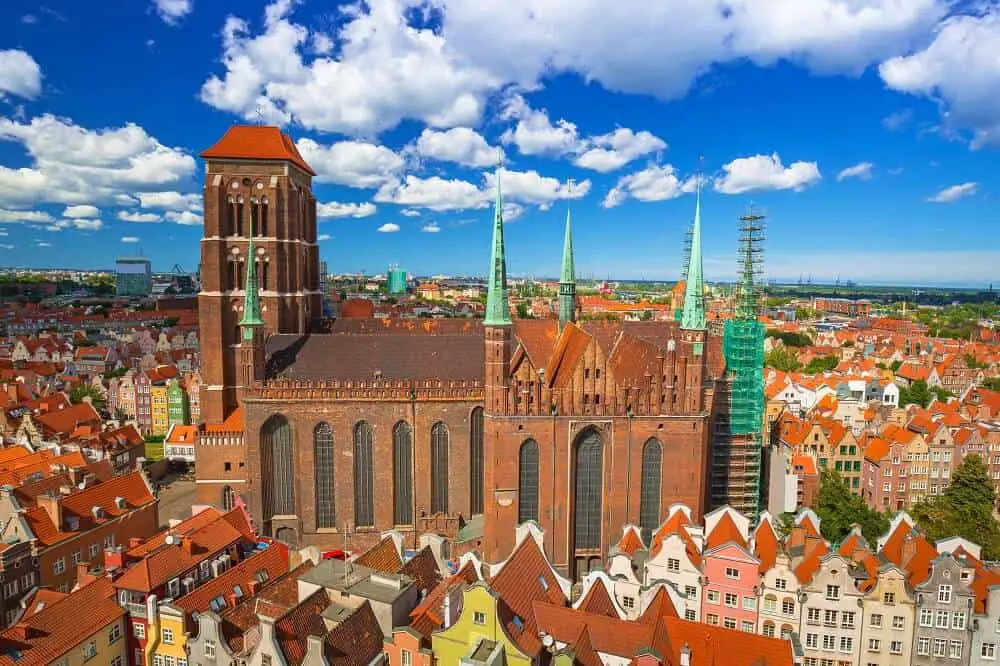 St. Mary's Street (Mariacki street)
This street goes between St. Mary's Basilica and the Motlawa River. Unique to Gdansk, when Mariacki street was rebuilt after the World War Two destruction, they used mainly debris found in the area which they puzzled together.
This charming street is packed with restaurants and cafes, and recognized for its stone terraces with broad stone staircases invading the cobblestoned street, and distinctive gargoyle rain gutters.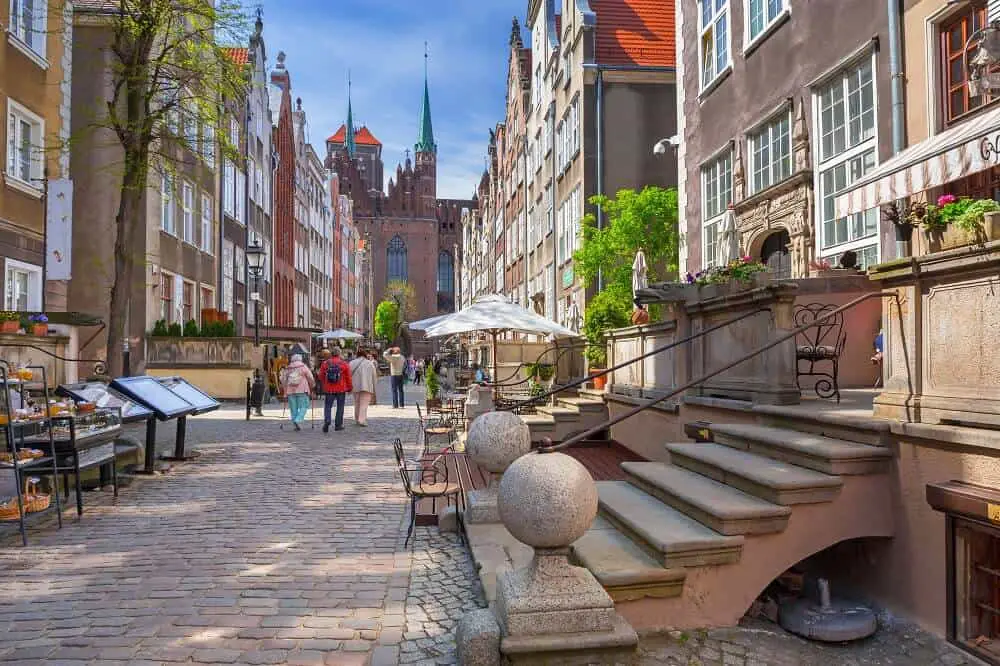 Prison Tower and Torture House
The Prison Tower was originally built in the 14th century as part of the city fortification. Later, it was rebuilt and used partly as courthouse, torture house, and prison. Until the middle of the 19th century it was even used for executions.
After being harmed in the Second World War, the structure was rebuilt and now houses a museum where you can learn everything about its intriguing history.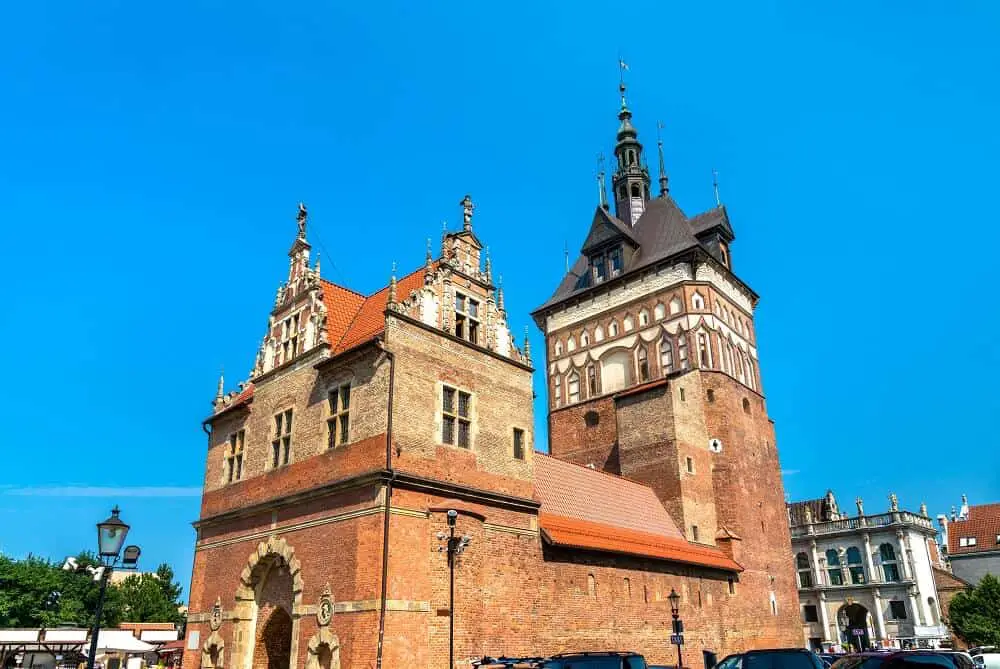 Zuraw
Also known as The Crane, Zuraw is a waterfront crane originally from the 15th century, and one of the most prominent landmarks in Gdansk.
The Crane has been used to transfer cargoes, raise masts on ships, and as one of the city gates, even a defense function. This was before it was destroyed under World War Two.
After the war, it was rebuilt and now it belongs to the Polish Maritime Museum.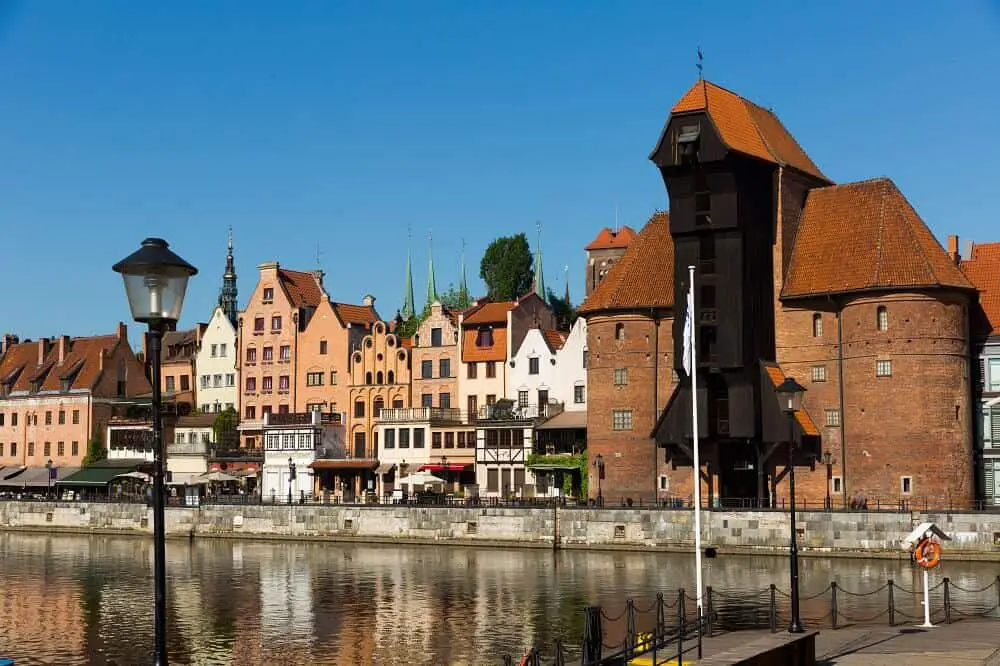 Artus Court
Artus Court used to be a meeting place for merchants in the 16th and 17th centuries. Today it is part of Gdansk History Museum, full of stunning sculptures and paintings.
The main attraction is the tiled stove in the main hall. With its 10,64 meters, it's the tallest one in Europe.
As so many other historical buildings in Gdansk, Artus Court was completely destroyed during World War Two and was rebuilt to the beautiful structure you see today.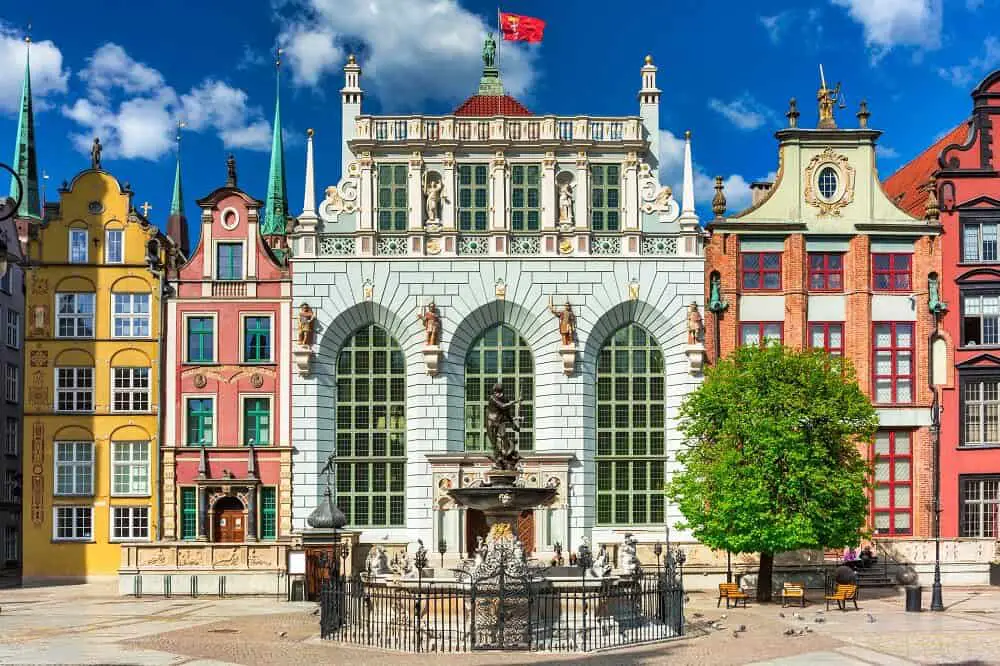 Neptune's Fountain
Neptune's Fountain is right in front of Artus Court along the Royal Way. Originally, it was built in 1549. During World War Two, the fountain was taken apart in pieces and hidden together with other local treasures. This saved it from the massive destruction the city saw. It was returned on its place after the war and later restored in 2011-2012.
The fountain is an astounding masterpiece in a mannerist-rococo style recognized by the statue of Neptune on top.
European Solidarity Center
The European Solidarity Center is a young museum from 2014, nonetheless important to Polish history. It shows the history of the Solidarity Movement that grew in Poland in the 1980s as well as the anti-communist opposition in Europe.
The museum also encourages open discussions and debates about the issues of social justice and other relevant topics.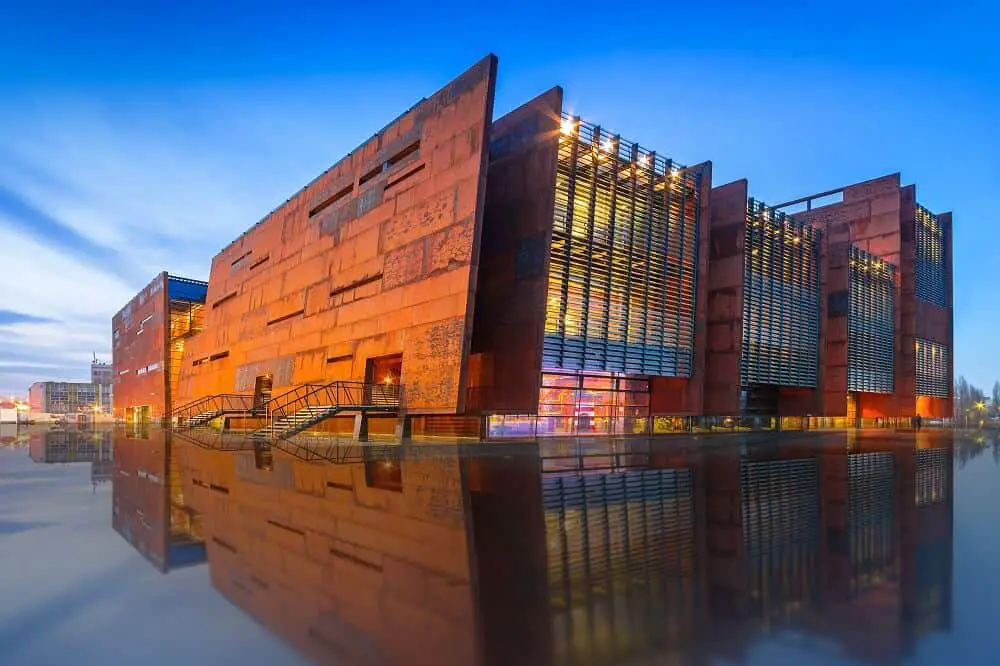 Sopot beach
Sopot beach is the finest in the Tri-City (Gdansk, Sopot, and Gdynia) and a visit there is without a doubt one of the best things to do in Gdansk.
Not only is it an astounding beach, but it also has Europe's longest wooden pier with it's 511,5 meters. This makes Sopot beach worth visiting even if you're in Gdansk in winter.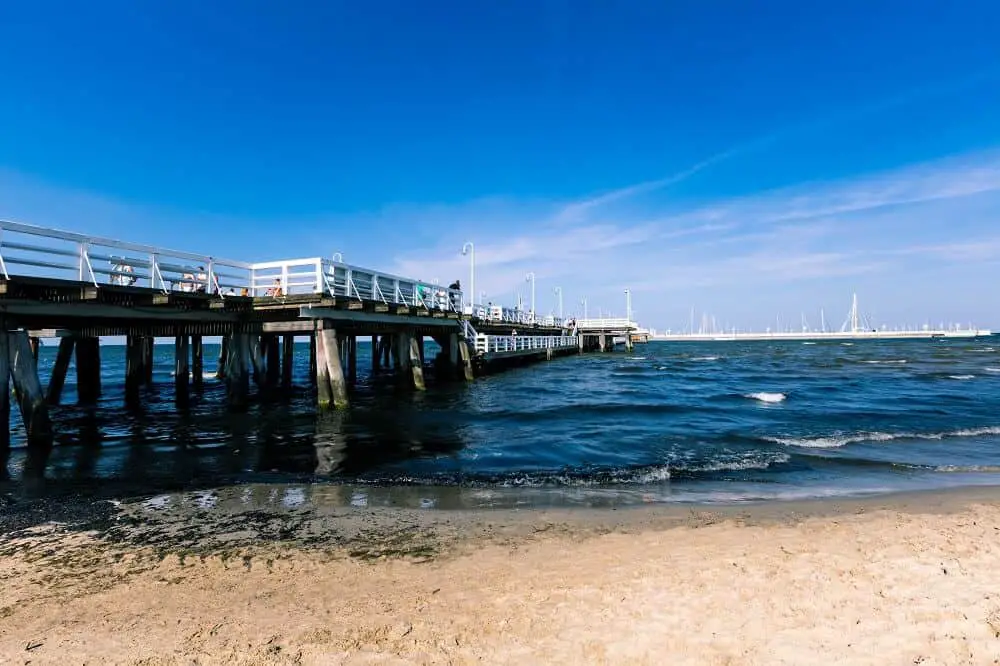 Museum of the Second World War
One of the most popular museums in Gdansk, featuring everything on the Second World War. The museum is divided in different rooms showcasing the different stages in the war and the suffering it caused. The rooms are spread over three main sections: Road to war, The horror of war, and The long shadow of war. There is even a children's section.
This is an extremely impactful museum where you'll learn a lot about what happened through old photos and videos.
Book tour and tickets here.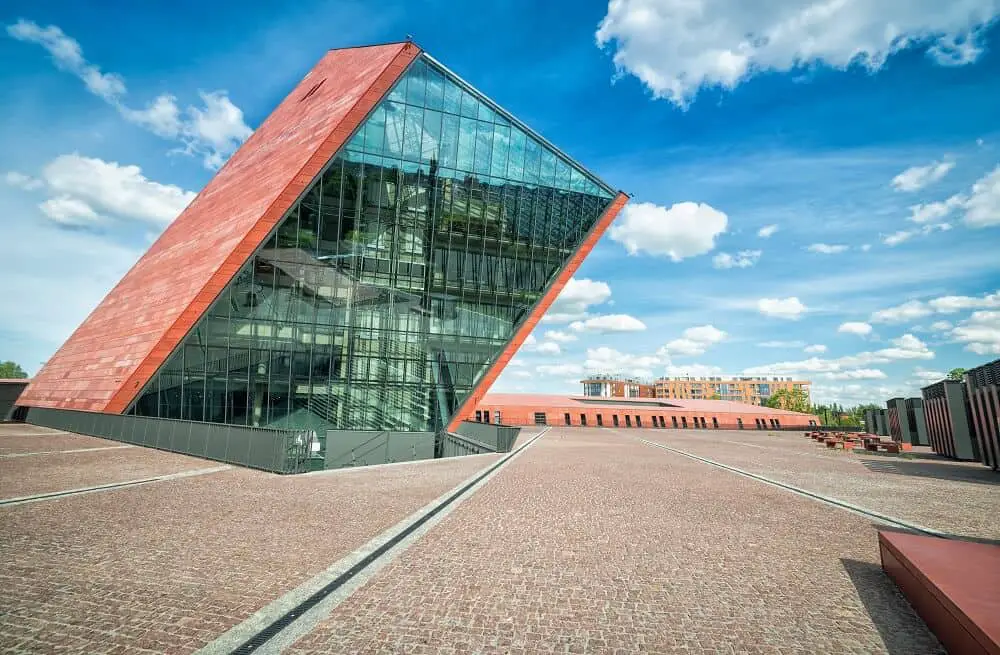 Westerplatte
Westerplatte was the Ground Zero of the Second World War and where the first shots of the war took place in 1939. Poles recognize Westerplatte as an extremely important site representing the bravery of defending the city against Hitler.
Today, Westerplatte is memorial site and historical park where you can see ruins and shelled bunkers as well as small museums, usually only open in the high season.
This is without a doubt one of the most important places to visit in Gdansk. You can get to Westerplatte by bus no. 106 or take the tall ship along the Motlawa river.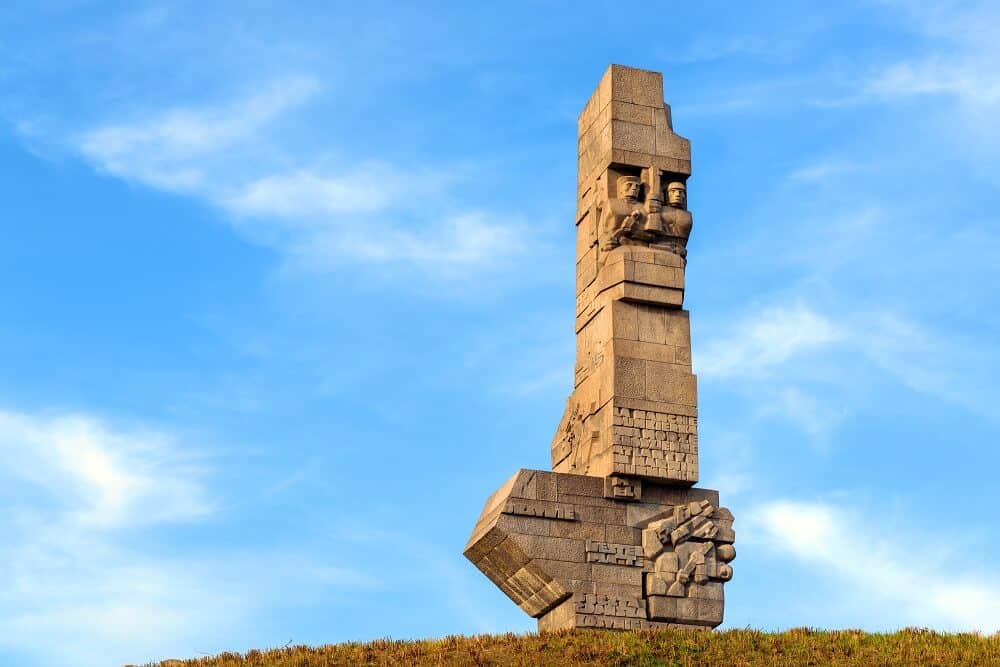 Golden Gate
At the end of The Royal Way, Dlugi Targ, you get to the Golden Gate, an astounding Renaissance city gate.
During the Second World War, the original gate was destroyed, originally built between 1642-1644. It was restored to what you see today in 1997.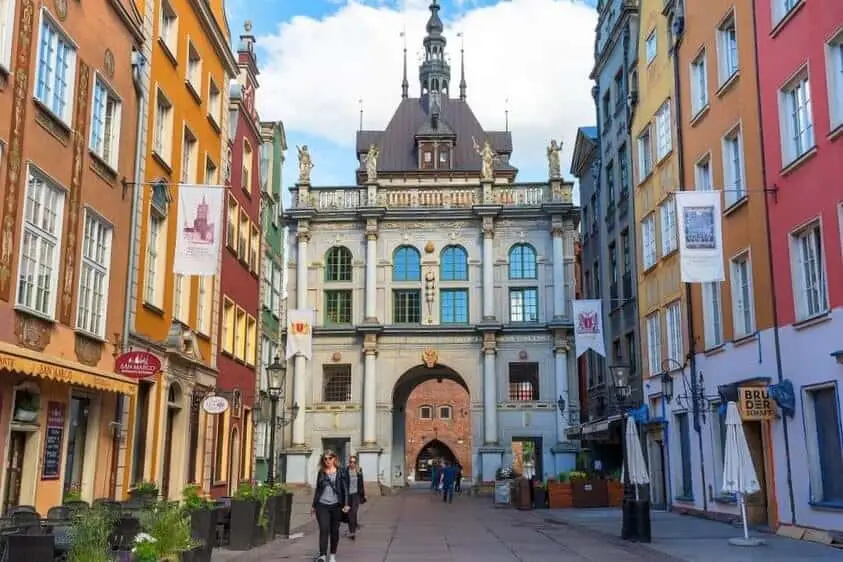 Oliwa Cathedral
Being the longest Medieval cathedral in Poland with its 107 meters, the Oliwa Cathedral is a must visit in Gdansk. The basilica dates back to the 12th century and is often considered the most beautiful in the country.
The interior is beautifully decorated with paintings from the 17th century, baroque and rococo altars, chapels, and tombs.
Yet the church is mostly known for its astounding rococo organ consisting of 7876 reed pipes! There are also 25 small, detailed angel figures decorating this wonderful instrument.
Gradowa Gora Hill
The short hike up to Gradowa Hill is definitely one of the best things to do in Gdansk if you plan to stay a few days. It's a 46 meter high hill showcasing a 19th century fortress and lovely city views.
Gradowa Gora Hill is only a short walk from the main bus and train station.
Stutthof Concentration Camp
Only 50 kilomters outside the city, in Sztutowo, you find one of the longest active concentration camps in Poland. Not as famous as Auschwitz, the Stutthof Concentration Camp is just as strong an experience and important in both Polish and world history.
You can witness the different camps, the villa of the main commandant, as well as gas chambers and crematoriums. Some 65 000 people lost their lives in Stutthof concentration camp. These were prisoners from 28 countries, mainly people that the German army considered slowing down their takeover of the Pomerania region.
There is a memorial statue of Wiktor Tołkin, a member of the Armia Krajowa resistance that was arrested and imprisoned in Auschwitz between 1942 and 1944.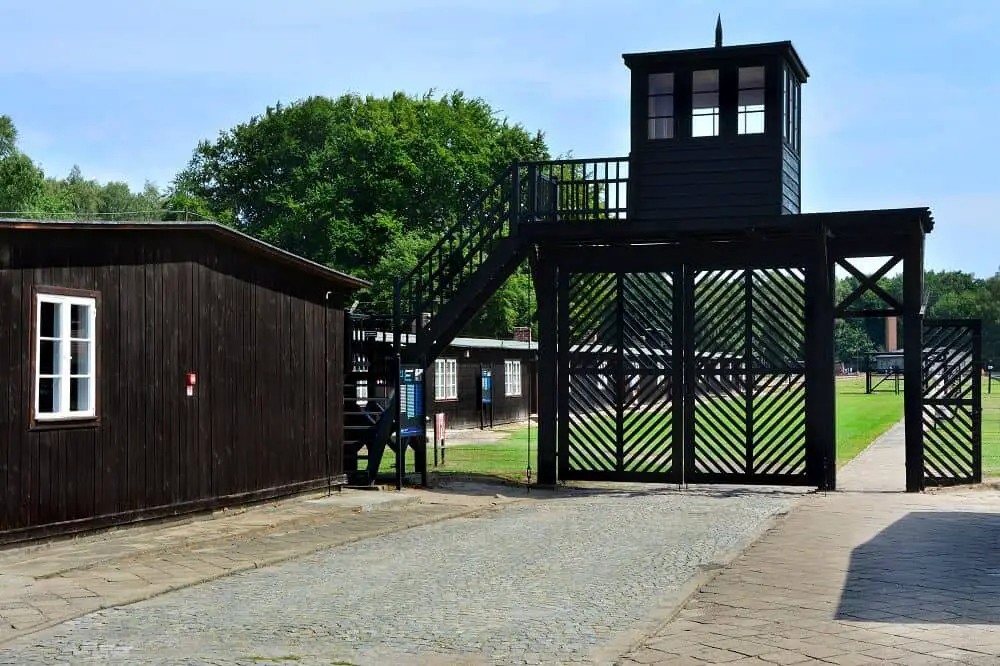 What to do in Gdansk as a responsible traveler
I hope you've got a good idea of what to do in Gdansk. But as always, make sure you travel responsibly and respect the locals wherever you go. Make sure you especially pay respect if you visit the concentration camp as it's an extremely sensitive and horrific part of Polish (and European) history.
You can also bring a few zero waste items to avoid single use plastic, like a reusable water bottle, reusable coffee cup, and straw.
READ NEXT: How to spend one day in Dresden Germany
Like this? Make sure you pin it for later!