Peru is an incredible country recognized for its rich culture, ancient history, and natural beauty. A synonym with the world-famous Macchu Pichu. Like so many other countries, travelers tend to visit the same corners of the country over and over again, while others remain unexploited. As a part of my off the beaten track series, I have gotten a few talented travel bloggers and experienced travelers to show you Peru off the beaten path.
While you might have heard of some of these destinations, others will most likely be completely new to you. Peru is full of bucket list experiences and I definitely think they are worth doing. Maybe some of them can be done a little different? You will soon find out!
Disclosure: This post may contain affiliate links. That means that if you make a purchase through one of those links, I will get a small commission at no extra cost to you. If you have any questions about these services or products, feel free to ask me.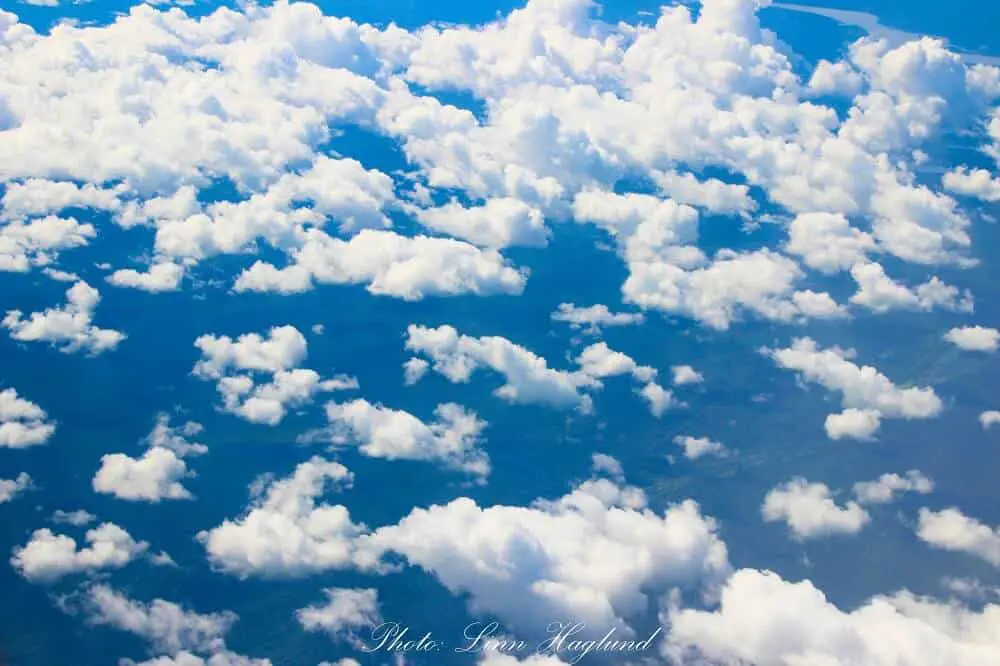 How to get to Peru
Peru has numerous airports, several of them international. The main ones are in Lima, Cusco, Arequipa, Piura, and Iquitos.
You can find flights from all across the globe with Skyscanner, an excellent tool to compare airfares and flights and find the best solution for you.
You can also get to Peru by bus from all the neighboring countries, Equador, Colombia, Brazil, Bolivia, and Chile.
Best time to travel to Peru
May to September are the driest and coolest months in Peru. It is a good time to travel if you want to go hiking. However, the Amazon is hot and wet all year round.
December to March are the warmest and wettest. With heavy rain showers throughout the day, you can still have an amazing time in the country. I have traveled to Peru in February and March before and enjoyed it a lot. I had mainly nice weather, although the Inka Trail was foggy and wet most of the time.
Note: Due to heavy rains, the Inka Trail and a few National Parks in Peru close in the month of February.
Travel safety in Peru
Peru is a fairly safe country to travel, which is good news for any travel addict. For easy safe travel around Peru, you can go with Peru Hop. Anyhow, there are a few things you should be aware of on your trip.
Note: Make sure you check up any vaccinations you need to take before your trip. Some areas, like the Amazon, also have malaria.
Altitude sickness
Peru has many cities and hikes above 2500 meters, which means that if you don't take precautions you can get altitude sickness.
Symptoms are nausea, vomiting, diarrhea, headache, high heart rate, fatigue, shortness of breath, dizziness, problems to sleep, and even loss of appetite.
It can get pretty serious, so you want to do anything you can to prevent it!
Altitude sickness comes from lack of oxygen. As you might know, the higher the altitude, the less oxygen in the air.
Therefore, it is important to let the body get used to lower oxygen levels slowly and never ascend too fast. If you are going on a high altitude trek, it is recommended to stay a few days at the altitude of the start of your trek before you start, to get used to the thin air. Also, try to have a low activity level while you get used to the altitude so that your body doesn't burn unnecessary energy.
In case you should feel any of the above symptoms, contact a doctor directly. If you are on a multi-day hike. Let your guide know as soon as you notice anything unusual.
Theft, scams, and violence
In general, when backpacking South America, be aware of pickpockets in crowded areas. Also, make sure to lock up any valuables you don't carry with you in a safe in your hotel.
I would be lying if I said there weren't any scams going on in Peru, but nothing major. As long as you follow common sense you should be absolutely fine.
In general, there is not much violence in Peru. Places you should be aware, are big cities, especially areas that are more prone to violence in the streets. Especially Lima has a reputation for violence in certain parts, but if you stick to the center, the police are overly present making sure it is safe for tourists and locals alike.
A good rule is to ask the locals if there are neighborhoods you should avoid.
I recommend getting travel insurance before your trip to make sure you are secured in case of sickness or any other unlucky experience. I use World Nomads which have easy and understandable quotes as well as great service once anything goes wrong.
Get your travel insurance for your Peru off the beaten track experience here.

Peru off the beaten path
Now that you are all prepared for your trip, let's have a look at Peru off the beaten path and what travelers see as the top choices. From less hiked trails to less-visited ruins in Peru.
Kuelap Ruins, Chachapoyas
By Claire from Tales of a Backpacker
Northern Peru is often missed off most Peru itineraries, but those who make the journey to the ruins of Kuelap will not be disappointed. Kuelap is a citadel estimated to be three times older than Machu Picchu, believed to have been built in the 6th Century AD by the Chachapoya people. The Chachapoya were known as the Warriors of the Clouds and considering they built Kuelap on top of a mountain at 3000 m above sea level the name is quite apt!
Most visitors to Kuelap use the nearby town of Chachapoyas as a base to visit the citadel. Although a new cable car across the valley has made access easier, Kuelap still retains an air of mystery as it is gradually reclaimed by nature amid the clouds. Moss-covered trees and bromeliads are now laying claim to the site, where you can find intricate patterns in the remains of circular buildings and temples.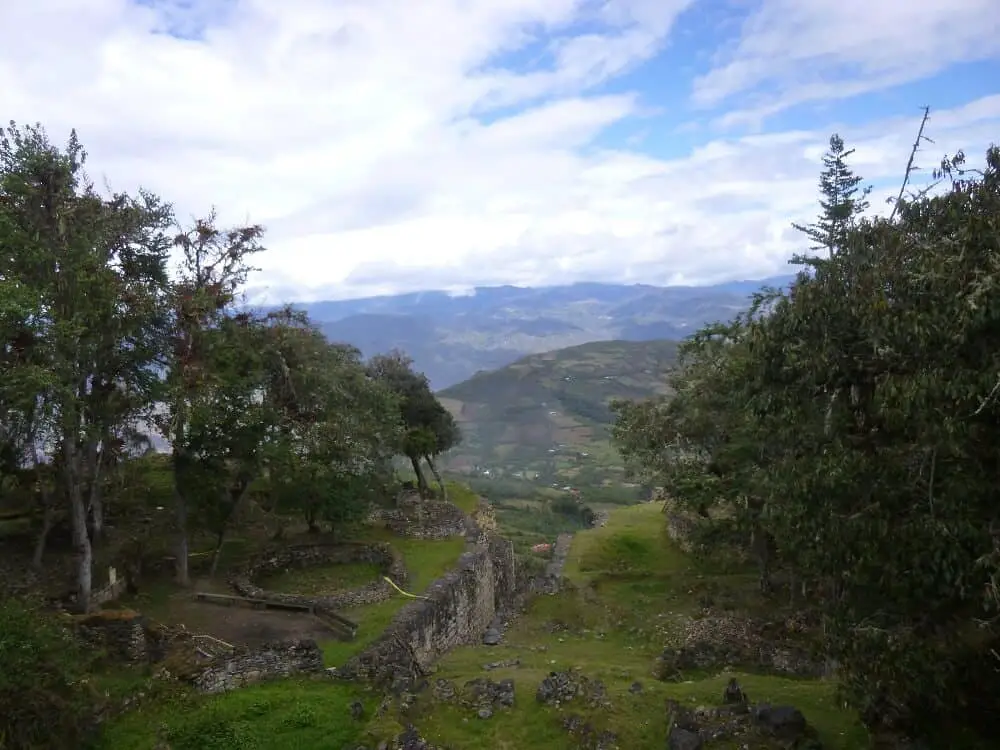 Gocta Falls
By Sheree from Winging The World
Gocta Falls is one of Peru's best-hidden gems. For years, the existence of these magnificent falls was kept a secret from the wider world by the locals, who feared the curse of the mermaid who supposedly dwells in the pools.
After its discovery by a German explorer, Gocta has become frequently visited by travelers in the area, although they are few and far between with most tourists preferring to start their travels in Lima.
Hiking to Gocta Falls is a wonderful, albeit slightly challenging (in bad weather) trek. The starting point for the hike is the nearby village of Cocachimba. There are limited places to stay here and these tend to be very expensive. The best way to visit is from Chachapoyas. You can get here via 'collectivo' from the Terminal Terrestre or book a day tour if you are short on time.
Either way, you should not miss the opportunity to experience this natural wonder in all of its glory – a hidden jungle waterfall trek is sure to make a good day out!
The Alternative Rainbow Mountain Tour – Palcoyo
By Joanna from Backpack and Bushcraft
The Rainbow Mountain, also known as Vinicunca, in Peru has become extremely well known over the past few years thanks to over-saturated photographs on Instagram and pictures of alpacas dressed in hats being fawned over by tourists.
However, a tourist car park recently replaced a wetland for migrating ducks and over 1000 visitors per day are causing erosion to the hiking path. Tourists are happy but the environment is not.
Fortunately, there is an alternative and it is beautiful. Palcoyo is two hours from Cusco and requires a much less strenuous hike than that to Rainbow Mountain, yet you will still be rewarded with beautiful sweeping landscapes of rainbow-colored mountains and the stunning red valley.
This spot is not well known so you won't be jostling for position for that selfie among a snake of people. Further, your visit will be supporting a growing local community.
If you would like to learn more about the Alternative Rainbow Mountain Tour, follow this link.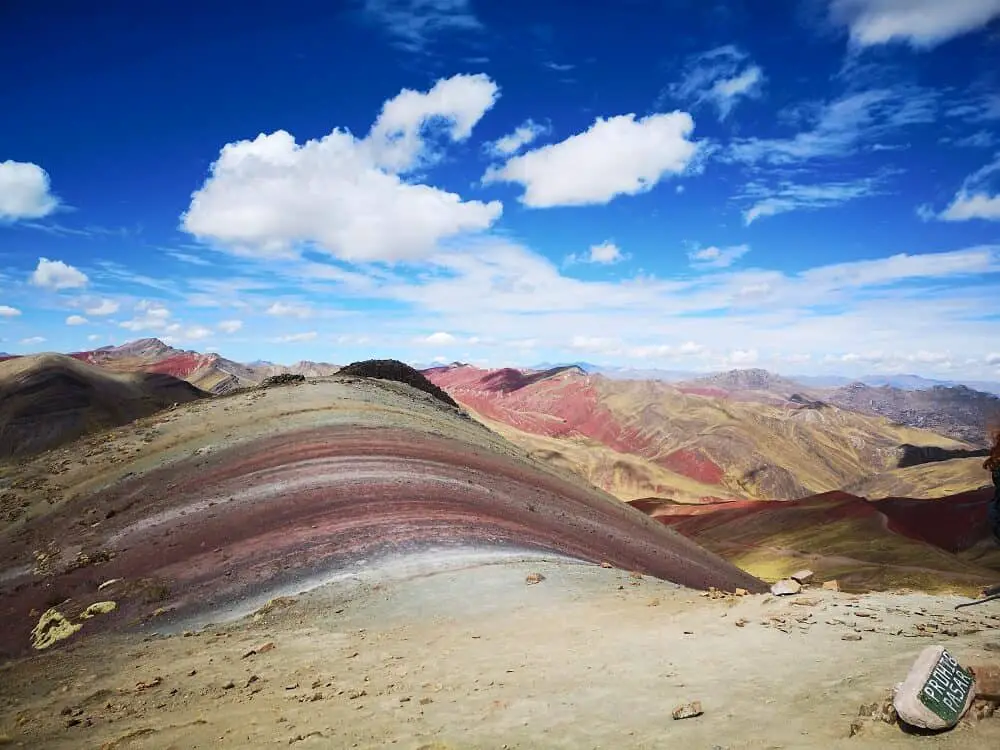 Taquile Island
By Gemma from Two Scots Abroad
Avoid the tourist traps of Uros Floating Islands and Amantani Island for the lesser-known Taquile Island.
Unfortunately, the only way to get there is by tourist boat over Lake Titicaca which stops at Uros first but once you arrive on Taquile you will experience, peace, as the name suggests!
The best way to execute this trip is to enjoy an overnight stay on the island. That way you can fully appreciate this car-less, phone signal stopping, island near Puno. Quite the temporary culture shock.
Some of the Taquileños, the locals, are happy to rent out a room in their homes so you can enjoy this Peruvian homestay. They invite you into their kitchens for dinner and breakfast, mostly soups and fish-based meals with bottomless cups of muña tea. Delicious and great for digestion.
During your time on the island, you can walk to the beach, check out the pre-Inca ruins and converse with your homestay family.
Usually, one member of the family will speak Spanish, while the rest of the family speak Puno Quechua. You won't get by with just English.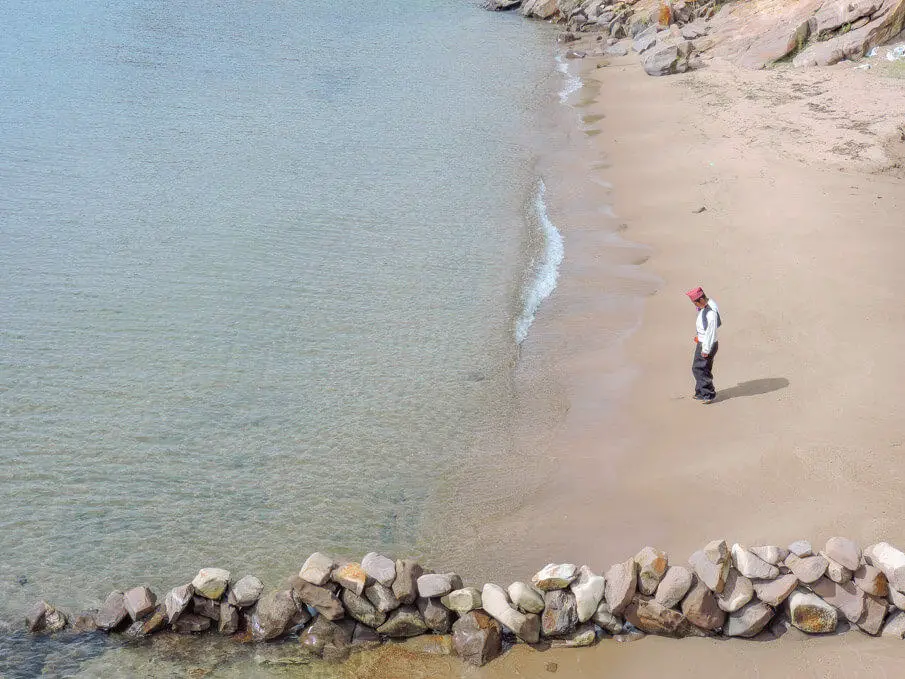 Chachapoya Sarcophagi at Karajía
By Wendy from The Nomadic Vegan
The Chachapoya people, also known as the Warriors of the Clouds, once ruled their own nation in the Amazon cloud forest. Of the vestiges that remain of their civilization, the most awe-inspiring are the painted sarcophagi that they left perched in inaccessible gaps in the cliff face at Karajía.
The sarcophagi are made from grass, sticks, and clay and are thought to be about 600 years old. Amazingly, some of the painted decoration is still preserved. Charapoya warriors were buried in the sarcophagi, and the skulls of enemies they had killed in battle were placed on top.
Karajía is about 60 kilometers from the city of Chachapoyas, and the easiest way to get there is on a day tour with a local company. Be prepared to walk for about 40 minutes, perhaps through mud, to reach the site. Karajía attracts just a fraction of the hordes that overrun more famous sites like Machu Picchu. It also provides a rare glimpse into a culture that few people know anything about.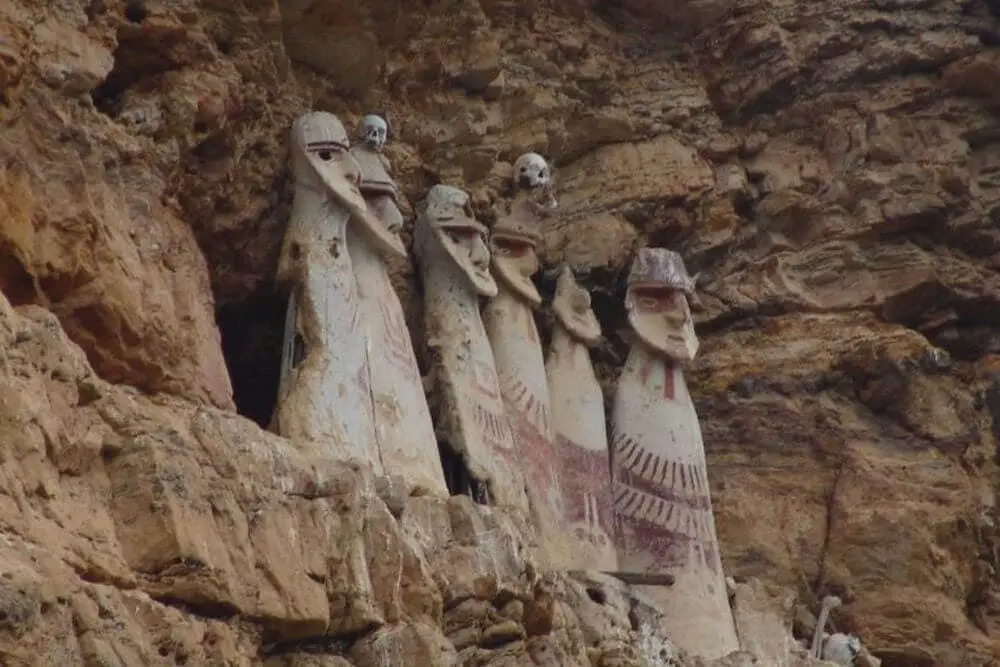 You might also like: Morocco off the beaten path destinations
Marcahuasi
By Claudia from My Adventures Across The World
Most people who visit Peru stay on what is called the "Gringo Trail" – visiting places such as Huacacina, Arequipa, Puno, Cusco, the Sacred Valley, and Macchu Picchu. Very few have heard of Marcahuasi, a place that not even many Peruvians know about. This is a lesser-known archaeological site – in fact, it is not even certain it is man-made rather than the result of natural erosion – is set at over 4000 meters above sea level,. Reaching Marcahuasi requires a lot of effort. It's a strenuous hike from San Pedro de Casta – not so much in terms of distance (it's a 4-hour hike one way) or difficulty of the trail but because of the altitude.
San Pedro de Casta is at about 100 km from Lima but the trip to get there is a complicated one. It requires several changes, a lot of patience, and a minimum of 5 hours. You have to reach a bus stop where colectivos to Chosica pass by. Once in Chosica take the bus to San Pedro de Casta (there is just one per day). This goes along a narrow dirt road that goes along the side of the mountain, for tremendous views and a bit of a scary journey.
San Pedro is a tiny village of no more than 300 inhabitants. There is one "hospedaje municipal" with very basic rooms and a couple of eateries. Make sure to be prepared for the cold and carry plenty of warm clothes for the night.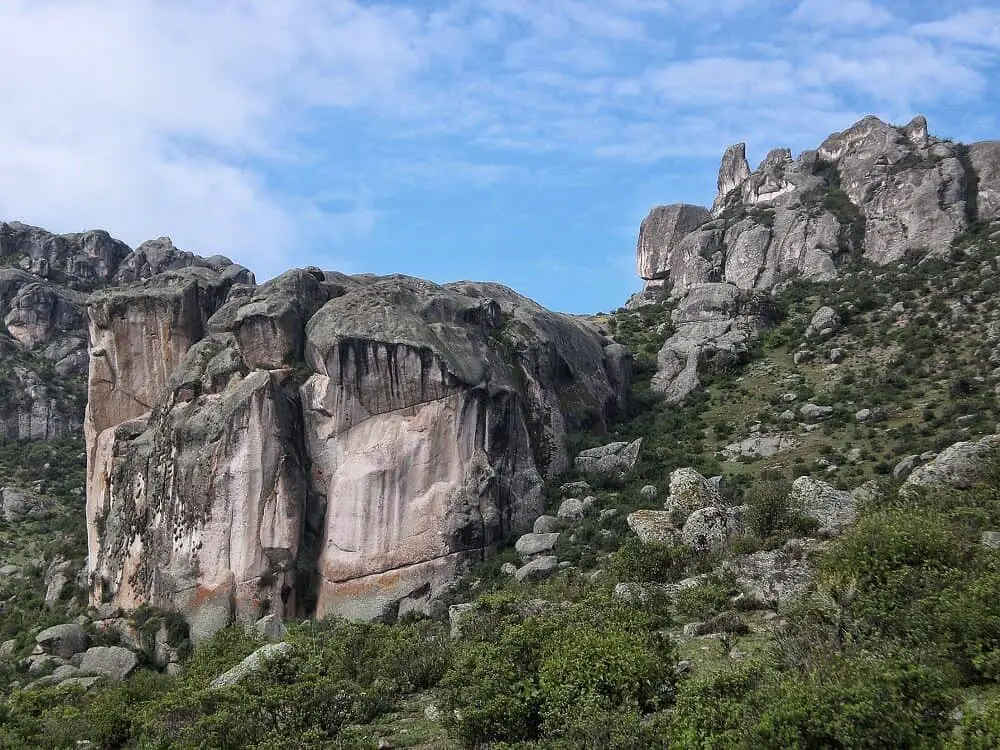 Choquequirao
By Clare from Travels in Peru
Being one of the most stunning hikes in Peru, the trek to Choquequirao is traditionally a 4-day trek and you hike there and back on the same trail.
The start of the hike is in a village called Cachora located around 3-4 hours from Cusco.  You can either start the hike here and walk the 32km or further along the road, cutting off around 7km of the hike.
The hike is amazing as you walk down through the valley to the Apurimac river, the views of the mountains are stunning.  You can either camp at the river or continue the hike up the valley and camping around halfway up the mountain at around 2,250 meters.
The next day it's up at dawn to continue until you reach the ruins of Choquequirao.  The main plaza is smaller than Machu Picchu and it is much more remote.  The ruins are beautiful to see and the views from Choquequirao are amazing.  Make sure you also hike down the other side to see the Llama terraces where patterns of Llamas have been made in the side of the terraces using rocks.
It is an amazing place to visit, though the hike is very tough but well worth it.  It is 1500 meters down to the river and 1500 meters up to reach Choquequirao and then back at the end of it.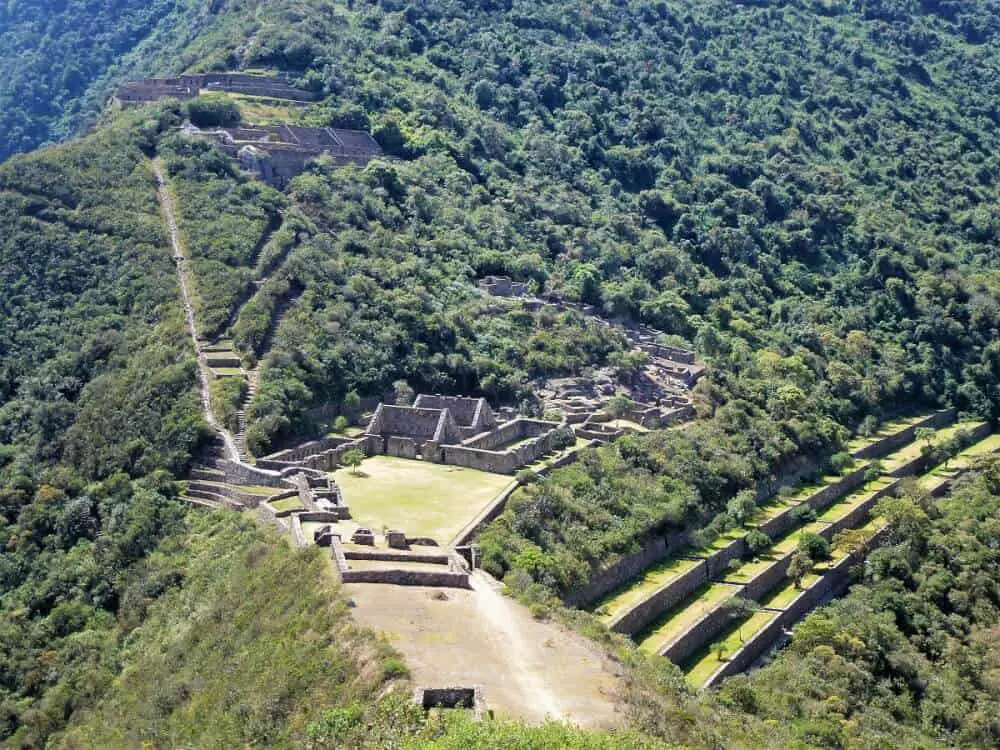 The Apurimac River
By James Ian from Travel Collecting
The Apurimac River is an off the beaten track Peru highlight. It is well worth the effort to get there for those with a sense of adventure and a reasonable level of fitness.  The easiest way to see the river and the Black Canyon it goes through is on a three-day white water rafting trip (read more here).
The trip (and canyon) starts at the Hualpachaca Bridge, a four-hour drive down the Andes from Cusco.  The walls of the Black Canyon soon rise steeply beside the river as it descends through a series of insane rapids, including a Class VI rapid, which can't be navigated safely (rafts can be carried around the rapids, though).
Three exhilarating, adrenaline-pumping days later, the river trip ends at the Cunyac Bridge.  From there, it is a 3.5-hour drive back up the Andes to Cusco.  This strip is not for the faint-hearted, but if you are an adrenaline junkie, it is one of the highlights of a trip to Peru.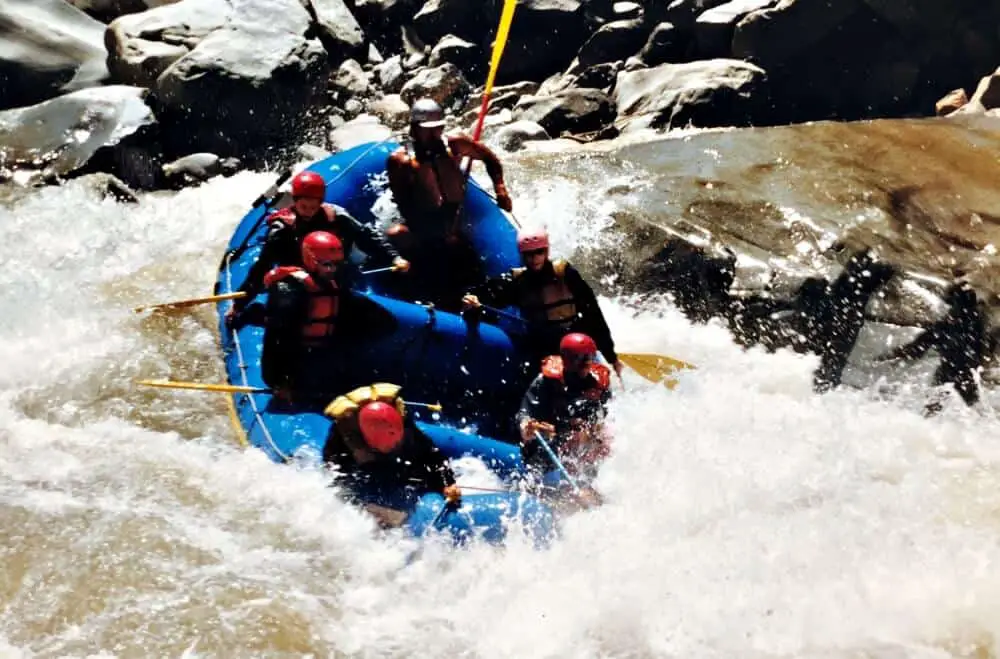 Wine tasting in Ica
By Sarah from ASocialNomad
Many travelers to Peru may pass through Ica on their way to Huachachina, the Peruvian desert oasis.  Ica, though, is well worth a stop and a visit as it's the center of the Peruvian wine industry.  Yes, you read that correctly, Peruvian wine. Wine has been made here since the Spanish colonized the country.    And the country may be more famous for distilling the Peruvian liquor, Pisco, but the wine is nothing to sneeze at either!  And while the Peruvian wine tasting industry is small, its well worth a trip!
There are several bodegas that you can visit close to Ica – they produce their own wine and pisco and there are even those that would give Napa wineries a run for their money.  Tacama is well worth a visit, and the family-run Bodegas Lazo is interesting, but Bodegas Vista Alegre is just lovely and if you head there you'll get a great tour and taste some fabulous wines.  It doesn't hurt that their tour manager also works in Ica and makes the best Pisco sours in Peru!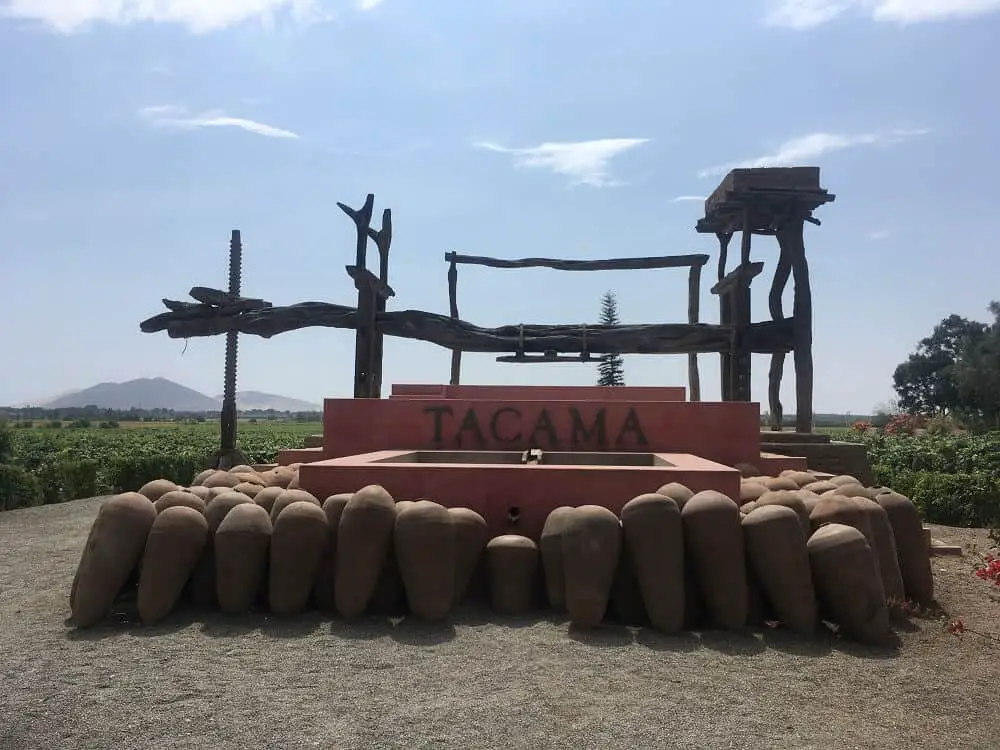 Ausangate trek
By Campbell & Alya from Stingy Nomads
The Ausangate trek is one of the lesser-known routes in the Sacred Valley, Cusco. It's a perfect trek for those who prefer going off the beaten path, adventure and being in-nature. Unlike the Inca Trail, the Ausangate trek doesn't go past Inca ruins and settlements. Instead, it takes hikers to some breathtaking natural wonders like turquoise lakes, massive glaciers, beautiful waterfalls and emerald green valleys with hundreds of alpacas peacefully walking around.
The total distance of the trek is 70km, it takes between 4 and 5 days to complete. All the route from the beginning to the end is higher than 4000m above sea level with two passes over 5000m so good acclimatization is crucial for this trek. The Ausangate trek can be done independently or with a tour, the second option is recommended for inexperienced hikers. The trek starts in a small village of Tinqui, about 100 km from Cusco. It's easy to get here by public bus from the Terminal Paradero Levitaca, the journey takes about 2,5 hours and costs US$4. Ausangate is a wild trek, hikers have to carry all the camping gear and provision enough for the period of the hike. Out of many multi-day treks we've done, the Ausangate is one of our favorites.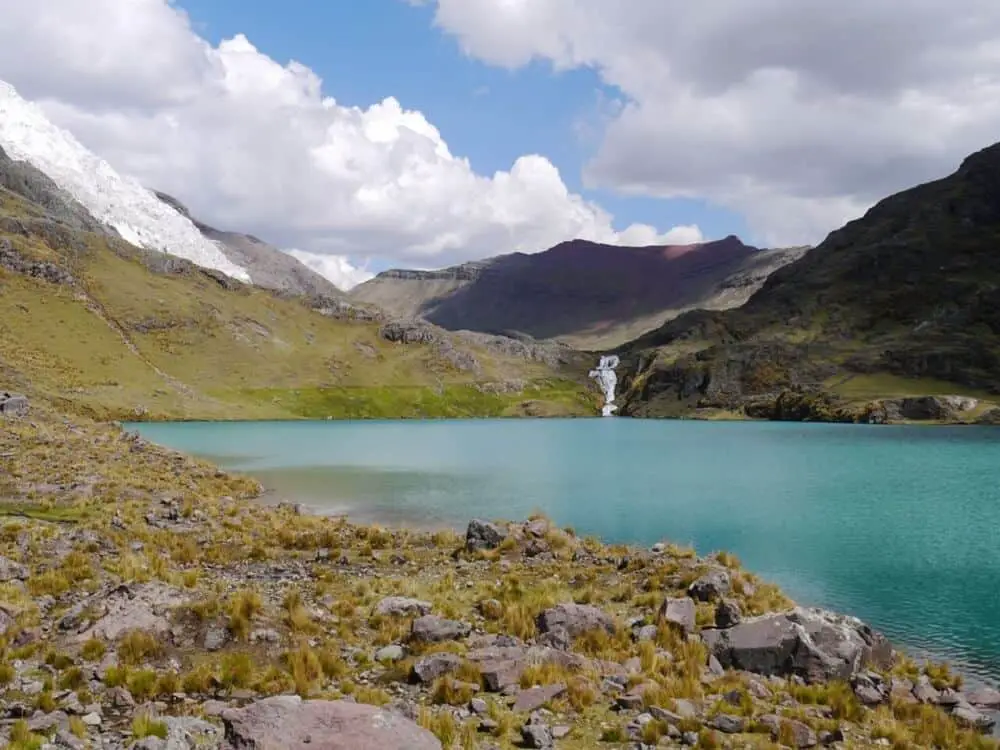 Chan Chan in Trujillo
By Shaun from Living out Lau
Trujillo, the 3rd most populous city in all of Peru, is a place that you would expect to have a lot of tourism. However, this is far from the truth. In fact, Trujillo is such an unpopular destination that many travelers even decide to skip it. And when the travelers don't skip it, they only come here for one thing, the archaeological ruins of Chan Chan.
Chan chan is a ruin that dates back to the 850s A.D. when the Chimu empire was in charge of that area. The Chan Chan archaeological site itself extends for 20 kilometers-squared, an extremely massive area.
Due to the minimal rainfall Trujillo gets, a lot of the ruins are left like when it was discovered.
To get to Chan Chan, you will need to take a bus to Huanchaco and ask the driver to drop you off at the entrance. Once you get to the entrance, you will still need to walk about 20 minutes before you get to the ticket booth.
It will be an exhausting and long day visiting Chan Chan ruins, so make sure you treat yourself with one of the foods you must try in Peru after!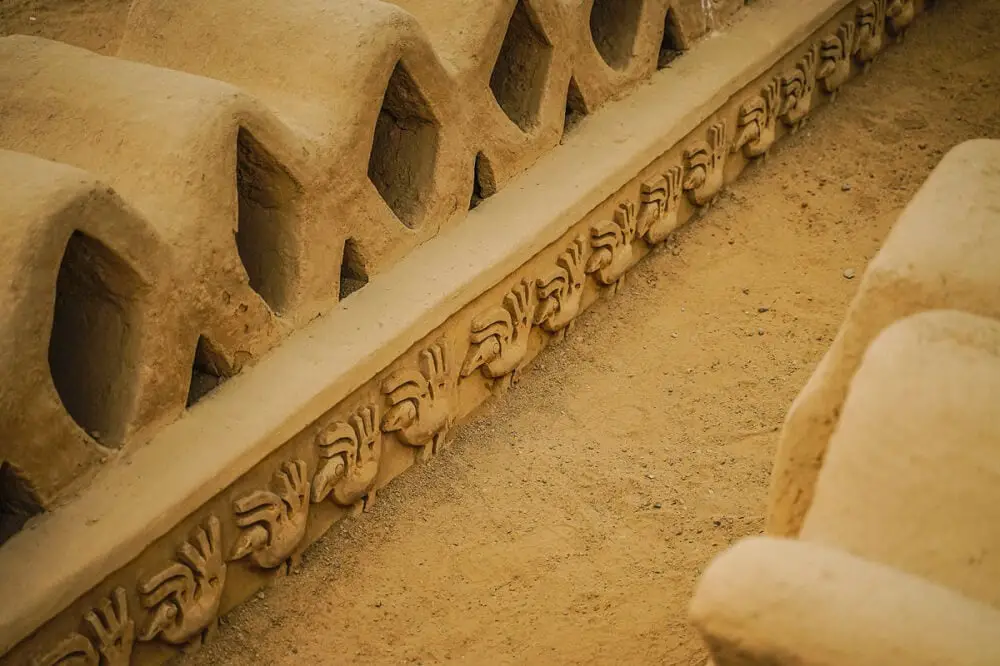 Complejo Arceológico El Brujo
By Steph from Worldly Adventurer
On a desert plain half a kilometer from the Pacific, a series of semi-eroded adobe pyramids dating back to around 2,000 years rise out of the dust. It's here, at the Complejo Arqueológico El Brujo, that researchers made a startling discovery in 2005.
Inside the most important pyramid, the Huaca Cao Viejo, they unearthed the body of a Moche ruler. Intricate patterns showing spiders and snakes adorned the legs and arms of the mummified remains, indicating a shaman or other high-status role. But the most striking fact? The body was of a woman.
The Museo de Cao now houses the Lady of Cao and this museum is easily one of the most underappreciated places to visit in Peru. It provides a fascinating introduction to the life of one of the only female rulers of ancient civilizations thus far uncovered in Peru. Her body was buried with a treasure trove of gold and silver objects, which are also shown in the museum.
You can even see what the woman would have looked like, thanks to a state-of-the-art video that shows how her face reconstructed using 3D scanners. The pyramid in which she was uncovered can also be visited, with geometric, polychrome patterns adorning its internal walls.
Situated an hour's drive north of Trujillo, the site is accessible with public transport, but it's far easier to go with a tour operator from the city – this should cost around S/50.
See more from Worldly Adventurer here.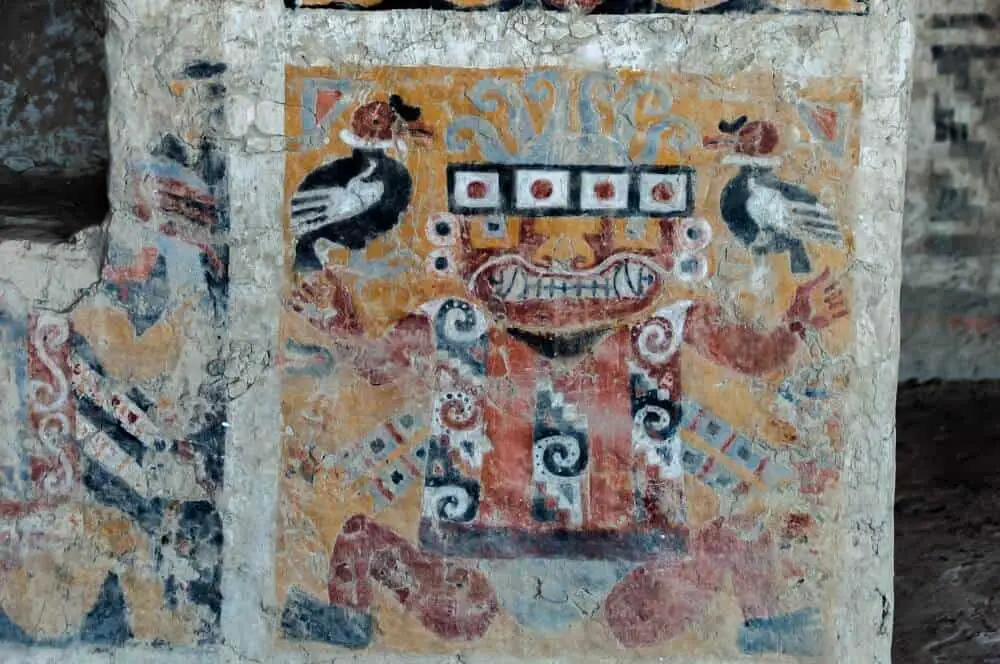 Alkipo-Ishinca trek
By Philip from Zen Travellers
Huaraz, Peru is a fantastic hiking destination in Northern Peru, nestled in the impressive Cordillera Blanca and Cordillera Negra mountain ranges.  The mountains offer high altitude adventures with stunning vistas, glaciers, and lakes.
There are many fantastic hikes in Huaraz, but none are more popular than the 3-4 day Santa Cruz trek.  When we were there, we were looking for a hike that was a little more rugged and off the beaten path.  Nothing harshens your wilderness Zen, like being on an overpopulated trail with too many people.
After talking with numerous hiking agencies, we settled on the 3-day Alkipo-Ishinca trek.  It was way less crowded and had equally fantastic views.  It was well off the beaten path and we had the whole hike to ourselves.  If you find yourself in Northern Peru, don't hesitate to go off the beaten path and find alternatives, you'll be well rewarded!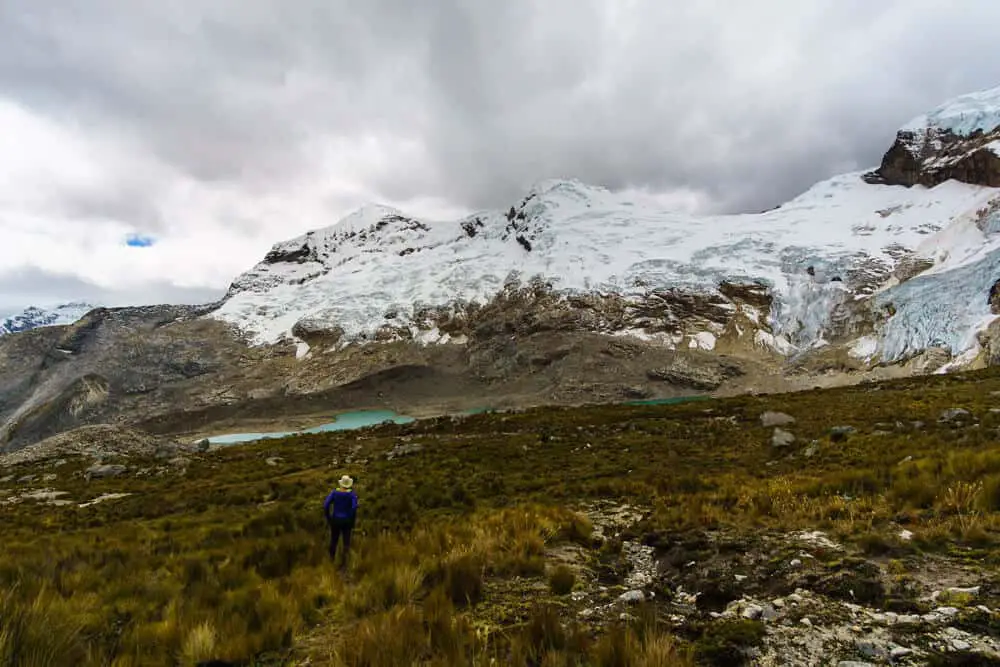 Paracas Nature reserve
By Ellis from Backpack Adventures
Paracas is no longer a hidden secret in Peru. Most people come here to see the Islas Ballestas or the sand dunes in nearby Huacachina. But that is not the only reason people should visit Paracas. Few know about the Paracas Nature reserve that is equally beautiful.
If there is one place that proofs desert landscapes are far from boring it is the Paracas Nature Reserve. The bright yellow and dark brown colors of the sand contrast with the blue sea and sky. It is an explosion of colors that leaves you in awe.
The Paracas Nature Reserve is just outside the town of Paracas and easy to visit. There are plenty of agencies offering budget tours to the Nature Reserve. It is so nearby Paracas that you can even rent bicycles to explore on your own. This is probably the best way to explore this beautiful place that is not yet overrun by tourism.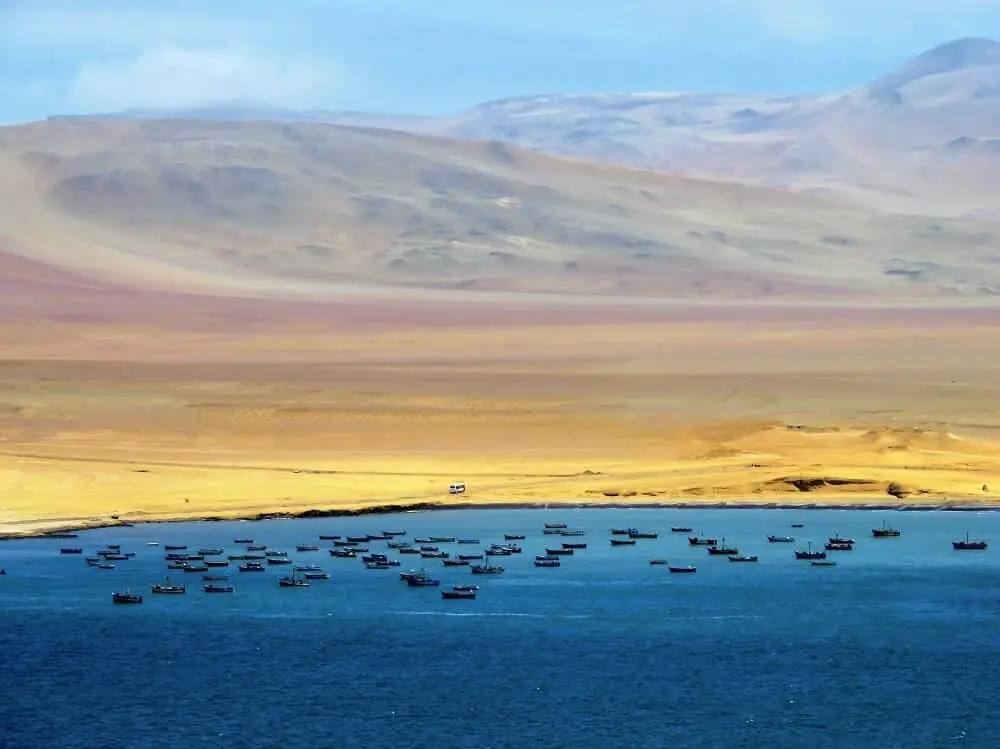 Flying across the Nazca Lines
By Pubali and Indranil from Paradise Catchers
The Nazca were an ancient civilization that flourished near the south coast of Peru during 100 B.C to 700 A.D. History recognizes them for their marvelous piece of engineering work on an irrigation system, even during that prehistoric period. What else sets them apart is a series of lines. Yes, lines!
The Nazca people drew a series of lines over 450 sq.km. area of arid plains, about 400 km south of the capital city Lima. They created huge geometric shapes with sheer precision. The geoglyphs represent various elements, ranging from astronaut to hummingbird, from monkey to whale. However, there is not much written record about why or how the Nazca Lines were drawn. Of course, there are several theories on different possibilities. And that is exactly what makes the Nazca Lines so mysterious.
You can reach Nazca from Lima either by car or by bus (Peru Hop). To get a spectacular aerial perspective of the Nazca Lines, take a 30-minutes flight in a small plane.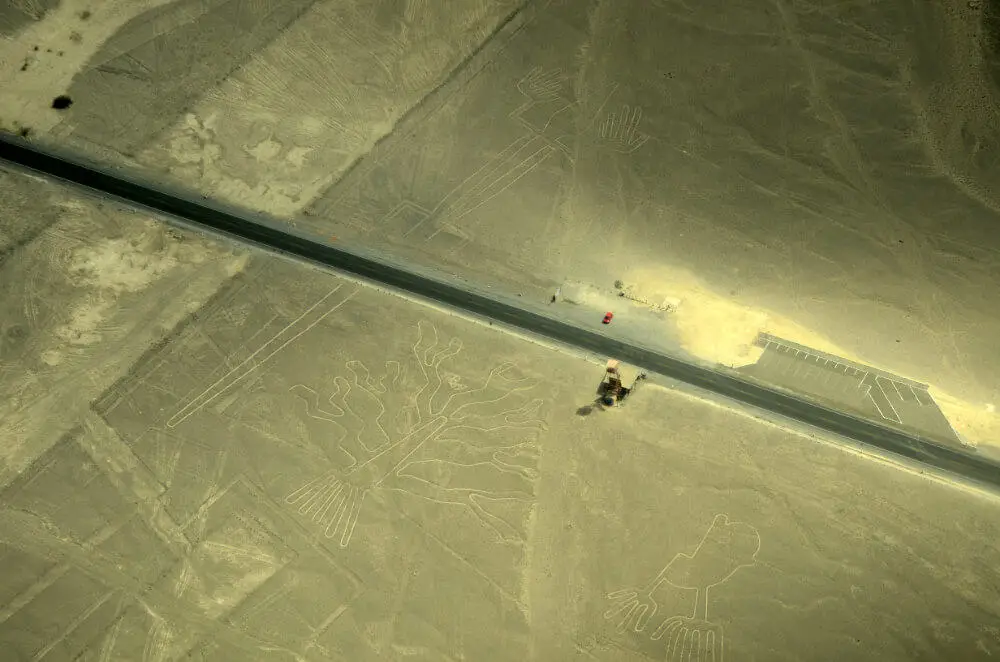 READ: Off the beaten path destinations: countries you should travel to now!
Travel Peru off the beaten track in a responsible way
Exploring Peru off the beaten path isn't just enough to contribute to responsible travel in the country. It is still important to follow a few general guidelines along your trip, as of any trip you take to any other destination. I will list a few of the most important considerations you should take when you travel to Peru.
Read more about Sustainable Tourism here
Respect and support the locals
As in any other destination, you should always treat the locals with respect and remember that you are the visitor. Also, if you don't speak Spanish, make sure you always treat people with a smile and be humble when you try to communicate with them in English or in sign language.
Further, I recommend spending money on small local businesses. Buy souvenirs from markets and look for homestays. There are so many people that need your support, so why not make sure it goes straight to them instead of large corporates?
Note: It is NOT recommended to buy from child vendors or give money to begging children. You can read more about it here.
And why not learn some Spanish? The locals will appreciate it a lot if you give it a try on their language before you go ahead in English.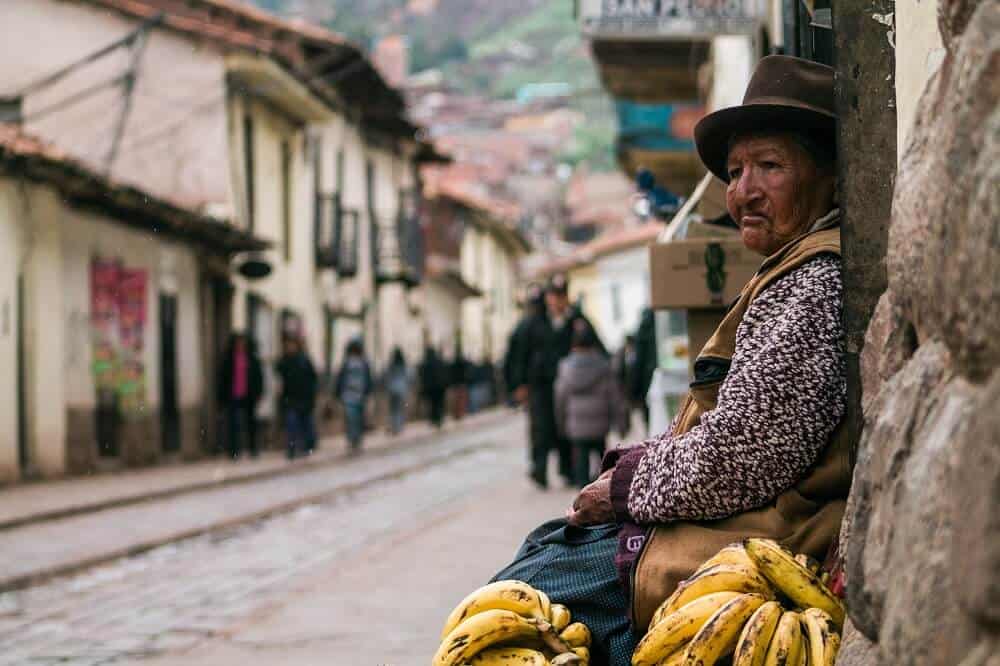 Avoid animal tourism
Animal tourism includes so much, so I will give you an idea of what you can expect in Peru.
You will for sure meet cute old ladies with dressed up llamas that want you to give them a few coins for a photo.
You will find chained up animals and people handing you sloths for holding. I cuddled a sloth in a small village in Peru once. Honestly, I didn't even think of it as something bad. I totally fell in love with the peculiar creature. They didn't ask me for money either. Maybe the tour guide gave them some tips later. I don't know.
You might also like: Unethical animal tourism and what to do instead: Land animals and birds
After I returned from Peru, I learned about how sloths get stressed out by being held. These animals need so much sleep and should be left in their natural habitat doing their thing.
It made me so sad to know what I had contributed to for that poor adorable sloth. I don't want you to feel the same.
Further, you will definitely come across donkeys and their owners might offer you a ride if you look tired on your hike.
So, why is the reason you should avoid all these things? Not only the sloths get stressed out by being held and carried around. Animals have natural needs of movement and freedom. And they should definitely not get dressed up, no matter how cute they look. They are not humans.
By supporting these businesses with money, more and more animals will lose their rights to live a decent life as people from poor societies soon find an easy way to get an income.
But isn't it important to support these people with money? I know it is a conflicting issue. However, I think it is important to support the local economy where we see it ethical and not the opposite. These people will find other ways of getting an income if nobody pays for llama pictures anymore. I bet they started because someone gave them money for it in the first place.
In general, animal welfare is not top-notch when animals are used in tourism.
Read why you should never ride a donkey here.
Keep nature clean
This is a no brainer, but I need to add it. Just make sure you take back with you whatever you brought on your hike or other nature experiences.
I am sure you will get overwhelmed by the amounts of rubbish flowing in the streets or even in the waterfront at some point of your trip. Just don't add to it.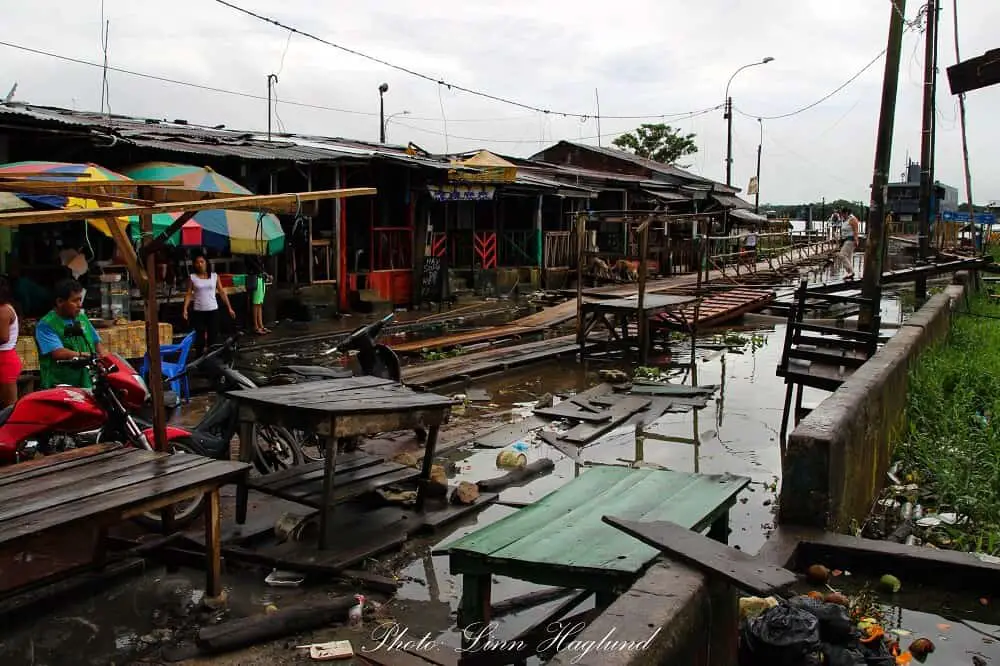 Bring your own reusable filtered water bottle
Instead of buying large numbers of plastic water bottles contributing to more plastic waste, why not bring your own reusable filtered water bottle?
I travel with LifeStraw Go which has a filter that removes 99,9% of all bacteria, parasites, and microplastics from the water. It is genius! And one filter lasts for 1000 liters of water! Unless you are a full-time traveler, you won't have to change the filter for a few years as long as you make sure to clean it properly after your trip.
Get your LifeStraw Go filter water bottle here
With these tips and recommendations, I am sure you will have an amazing time exploring Peru off the beaten path! Feel free to share your experience in the comments!
Don't forget to get your travel insurance!

Did you like this? Pin it for later!