Myanmar took me by surprise. It was hard not to fall in love with Myanmar, the land of golden stupas and big-hearted smiles. Such a rich country in so many ways, rich in love and caring for others. Even the stray dogs were cared for. Not what I had heard, but what I experienced. In case you haven't considered traveling there yet, I made this collection of 17 photos to inspire You to travel to Myanmar.
The country had not been open to tourism for many years when I set foot there. Nevertheless, the locals spoke unexpectedly well English and most of the time, communicating wasn't a problem. Where the locals didn't know English, they knew the language of smiles. Throughout the whole trip, I felt welcomed and truly grateful for the treatment I received.
Myanmar is truly an off the beaten path destination that deserves more responsible tourism.
Photos to inspire you to travel to Myanmar
Mandalay
Mandalay used to be the royal capital of Myanmar. The city sits on the Irrawaddy River, the longest river in Myanmar, stretching 2200 kilometers from the north to the south of the country.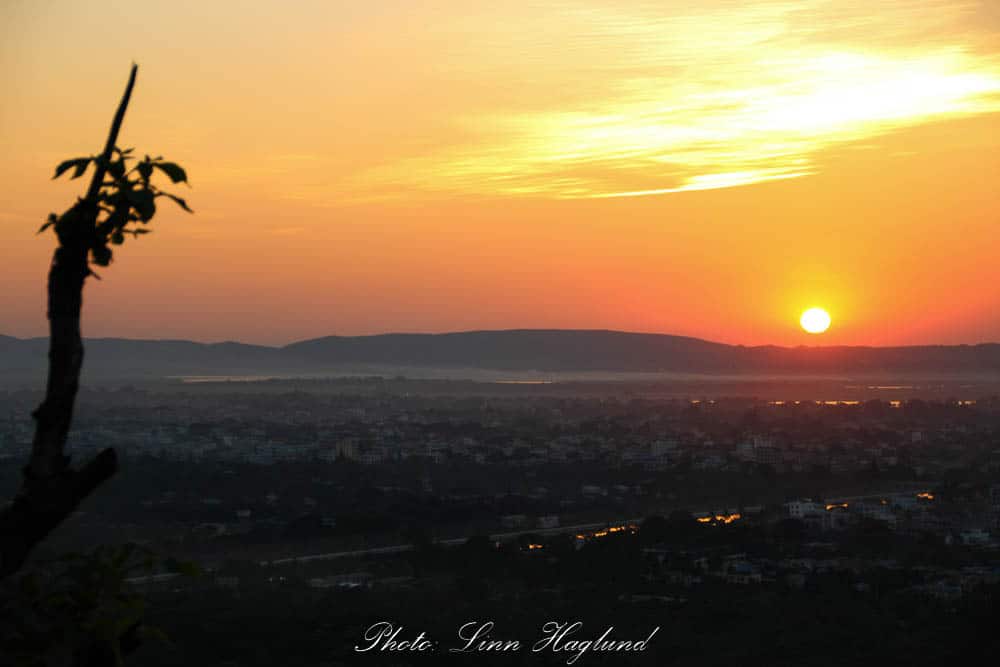 The sunsets in Mandalay are astounding! Walk the 240 meters up to Mandalay Hill for this view of the city. It is a 30-minute walk up a long set of covered stairs passing numerous pagodas. One of the must-do things in Mandalay! Don't forget your camera and your water bottle.
The shadows of Mandalay Palace as the sun sets over the city. A beautiful way to see Mandalay is by bike. But don't expect fancy bikes, they might just have their quirky personalities that you need to get to know to enjoy the ride. But doesn't that just make the experience more authentic?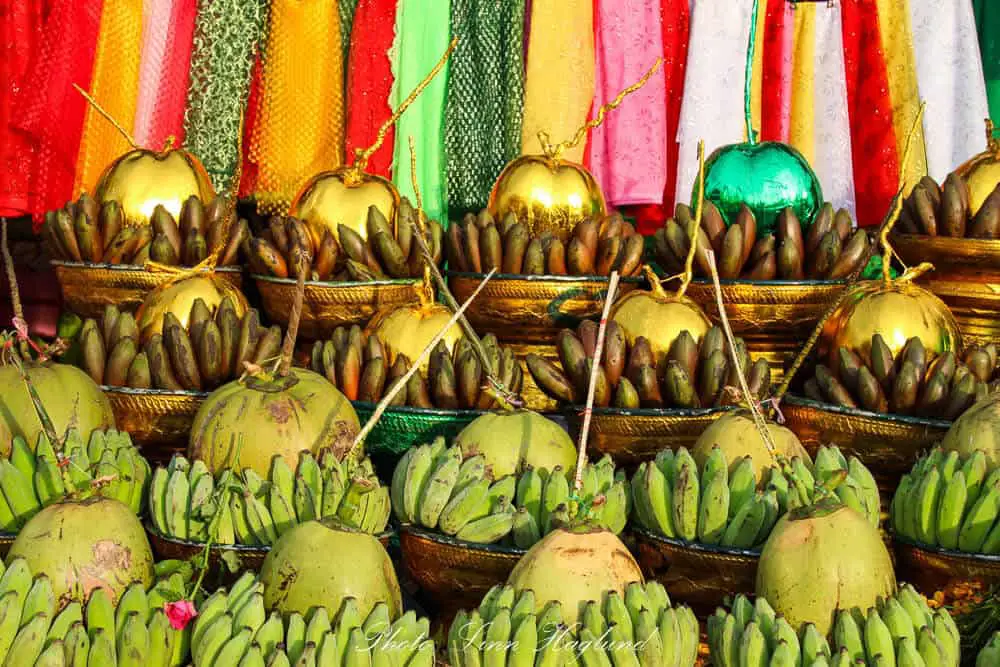 The markets have some incredible fruit stands. So beautifully decorated, it looks like they are prepared to give as offerings to Buddha.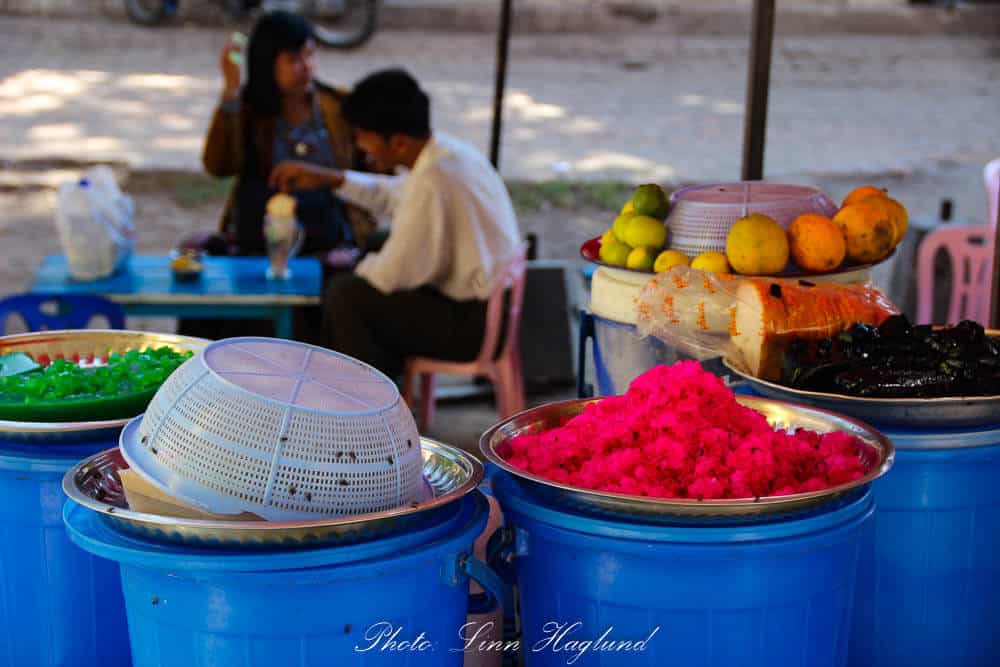 The local street food doesn't always seem safe to eat, but I love the little plastic chairs and tables all the street restaurants have. They are all children's size and so charming!
Bagan
Bagan is a must-visit destination when in Myanmar, and one of the most breathtaking landmarks in Asia.
The best way to explore this site it to cruise around on a bicycle or an electric bicycle to see all the temples.
But the best of all, it is possible to climb some of the big ones which give a spectacular view of the massive area the stupas are spread. Without the crowds!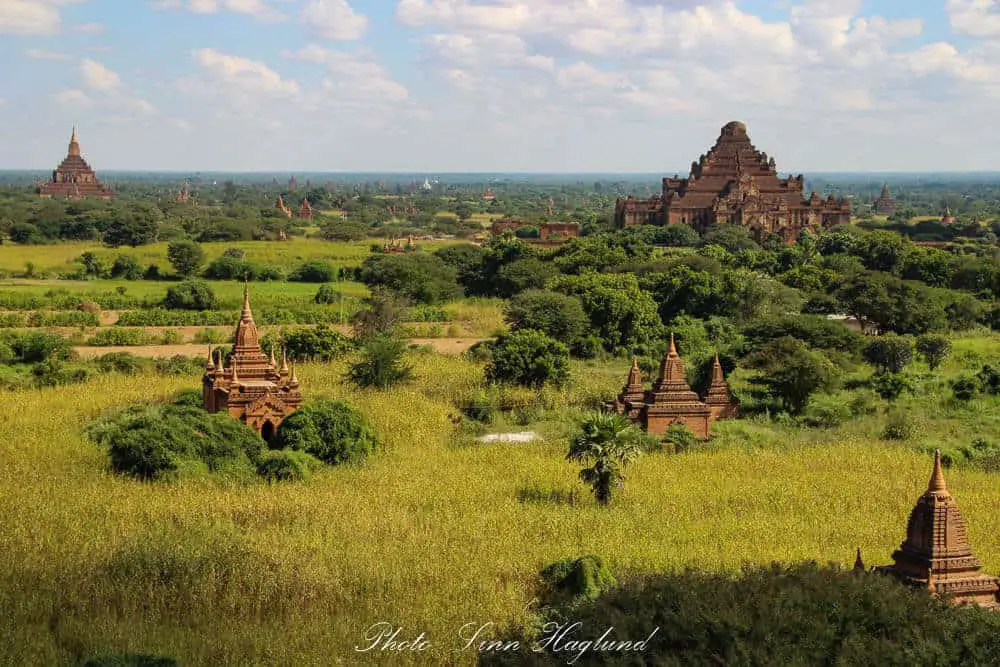 In Bagan's glory days, between the 11th and 13th centuries, it's estimated that there were more than 10 000 pagodas over an area of 104 square meters. Today, there are around 2 200 ruins of pagodas left in Bagan. It's now a UNESCO World Heritage site.
Bagan totally took my breath away, and I think this is still one of the most impressive places I have set foot!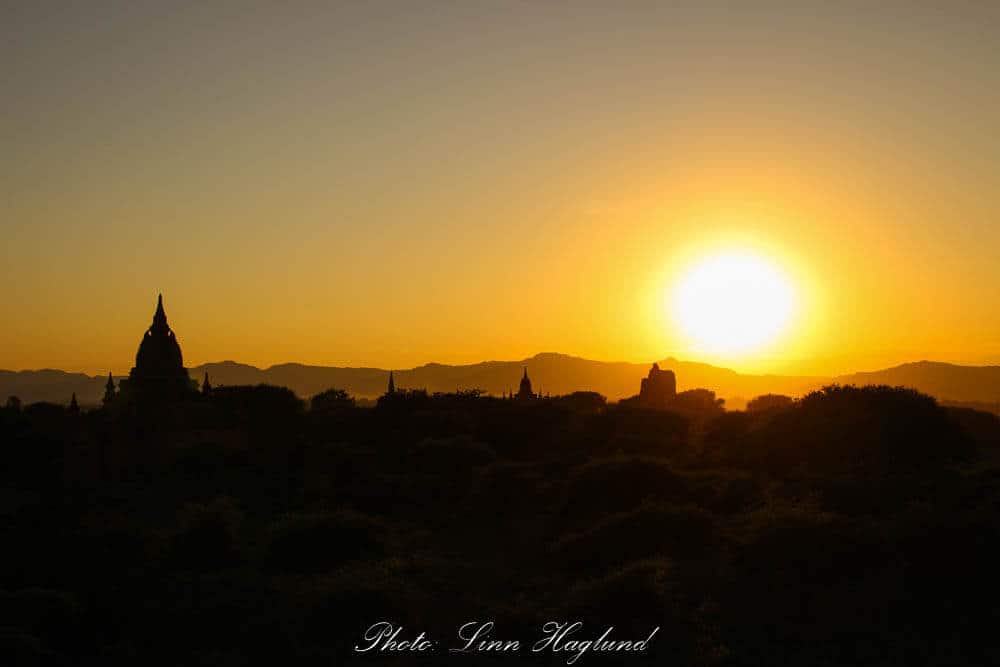 Bagan is incredible for sunset. Make sure you ask the locals which pagoda to head to for the best views.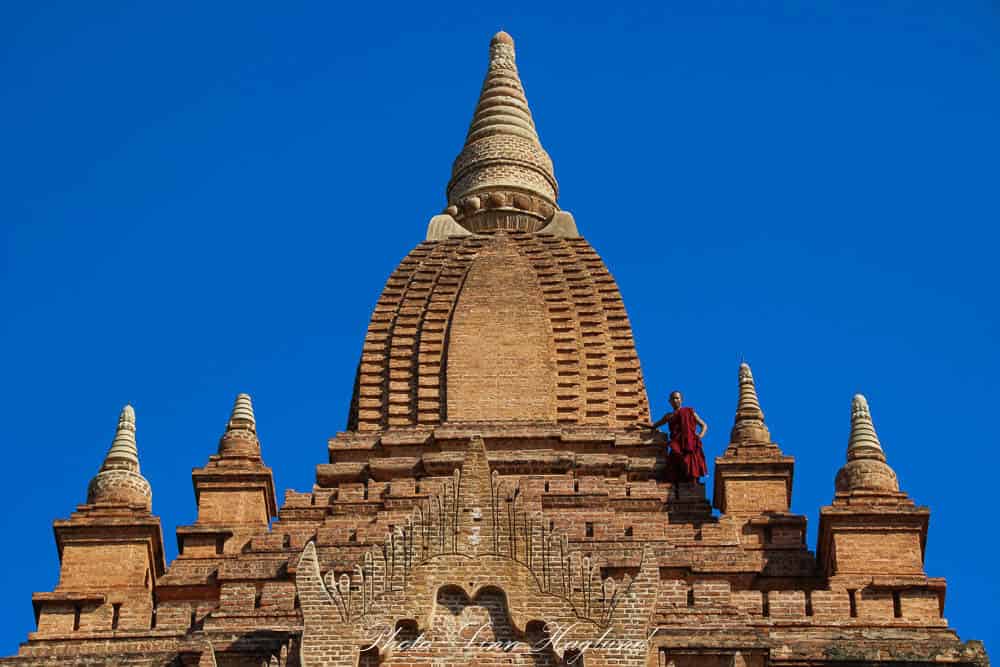 A young monk chilling on the roof of one of the pagodas. I talked to his friend that explained to me how all boys have to do one year as a monk. Just like the boys in Norway have to do one year in the military.
These monks had their day off, so they were texting on their mobile phones and even asked my travel companion for a cigarette. Not what I expected from any monks, but it all made sense when this wasn't by choice.
Mesmerizing sunrise from the Irrawaddy River
While traveling from Bagan to Mandalay by boat, we were greeted with this mesmerizing sunrise. Still today, one of the most impressive sunrises I have witnessed.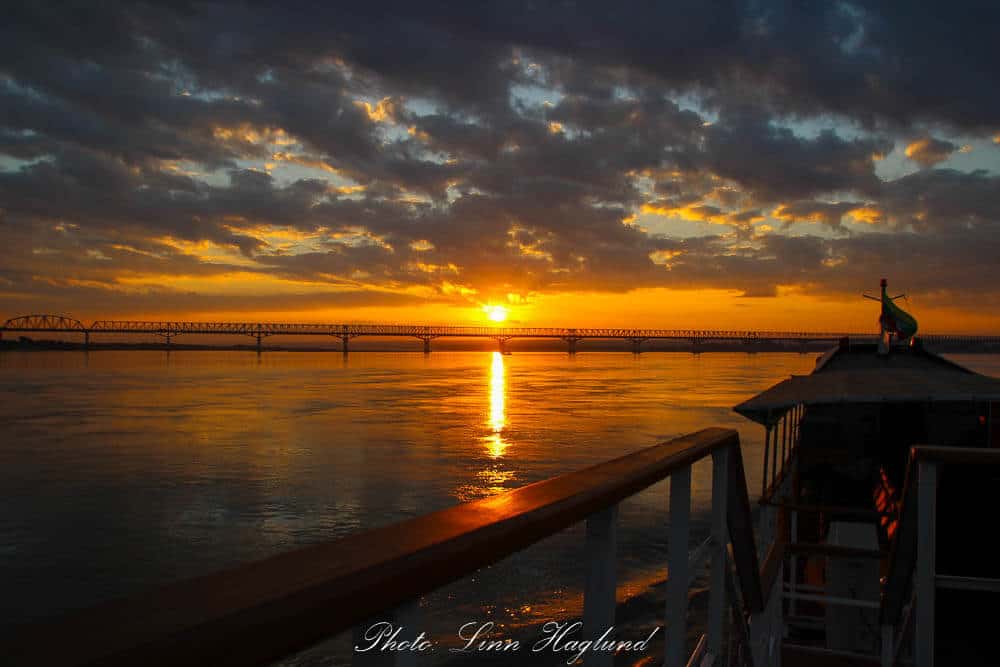 As the sun rose, it colored the river red like blood, the fishing boats were already out searching for the day's dinner.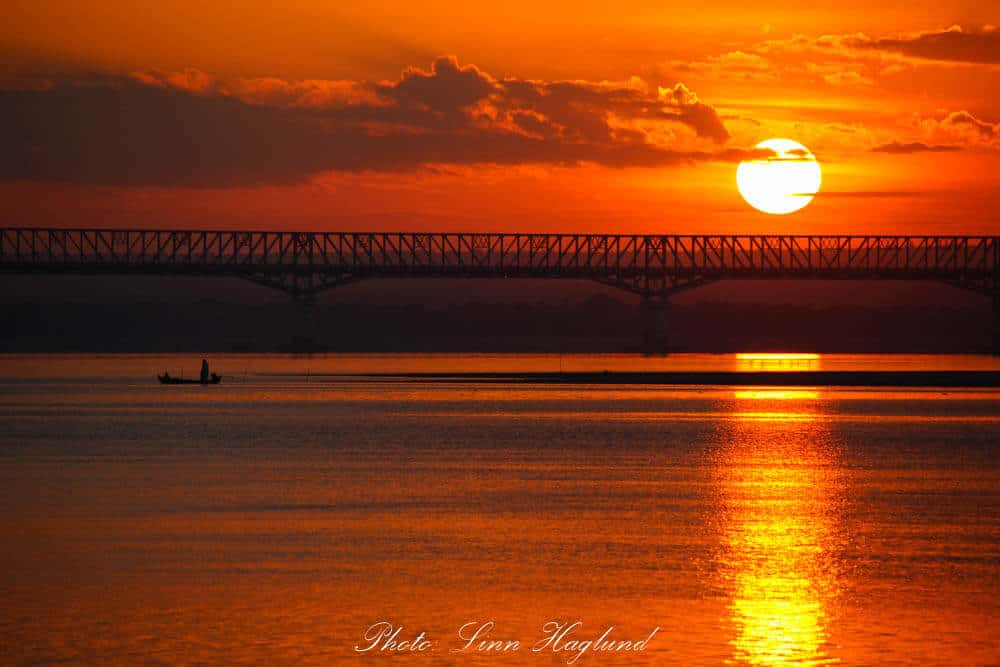 The boat trip took 11 hours, but this sunrise made it all worth it!
U Bein Bridge
This wooden bridge is said to be both the oldest and the longest wooden teak bridge in the world. It's one of the most popular places to visit from Mandalay, especially at sunset. It's not hard to see why!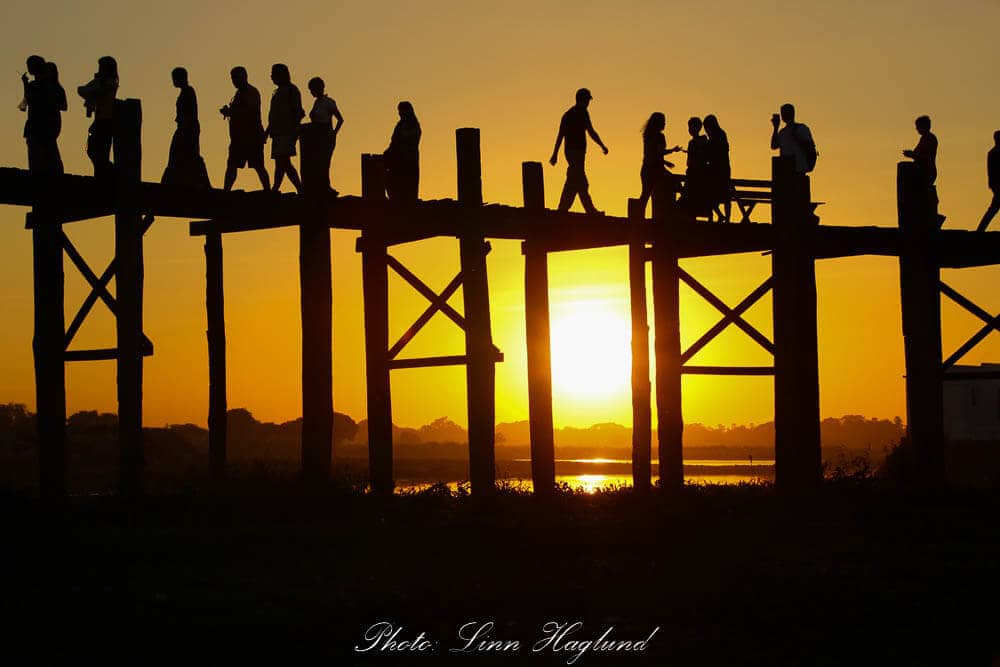 The bridge makes the perfect place for silhouette photography as the sun sets behind it.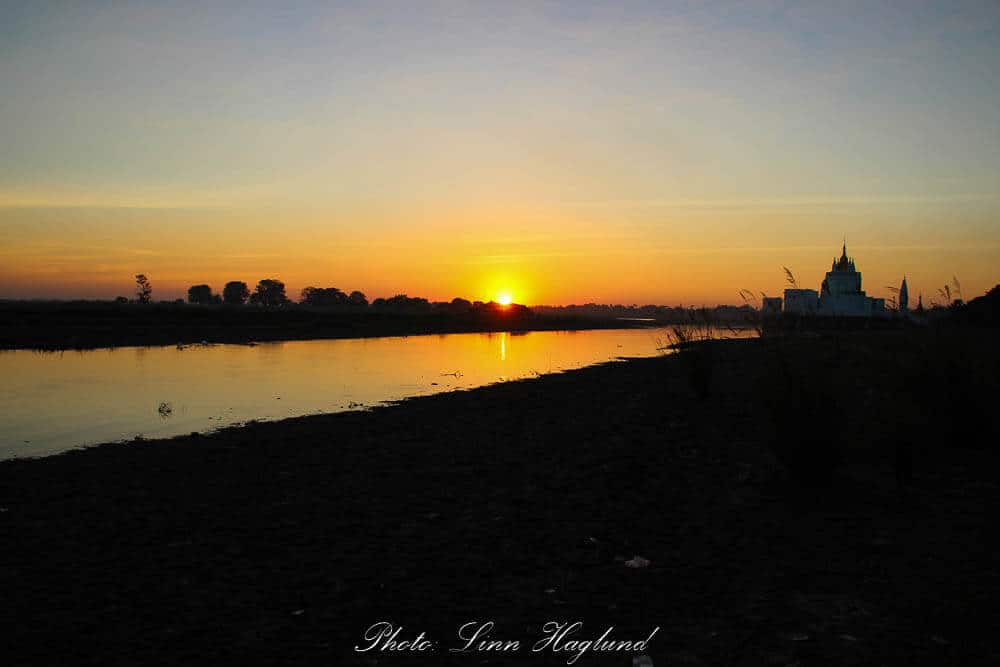 This is taken from under the bridge and while this is a quiet area, the other side of the bridge is packed with people, a huge restaurant and just up on the road there are hundreds of street vendors selling anything you can imagine. Including Myanmar t-shirts. There is no doubt this is a touristic spot in Mandalay.
 It is super popular to go on a boat trip to watch the sunset from the Taungthaman Lake. Local fishermen are waiting patiently for passengers before the sun goes down. However, I didn't experience any of them as pushy.
Stupas
You will be enthralled by the endless amounts of stupas wherever you go in Myanmar. Find a nice viewpoint and you will see all the stupas popping up through the treetops.
In Myanmar, Buddhism is widely spread, and all the stupas are full of people performing religious rituals. For this reason, it's important to show respect when visiting and photographing with respect.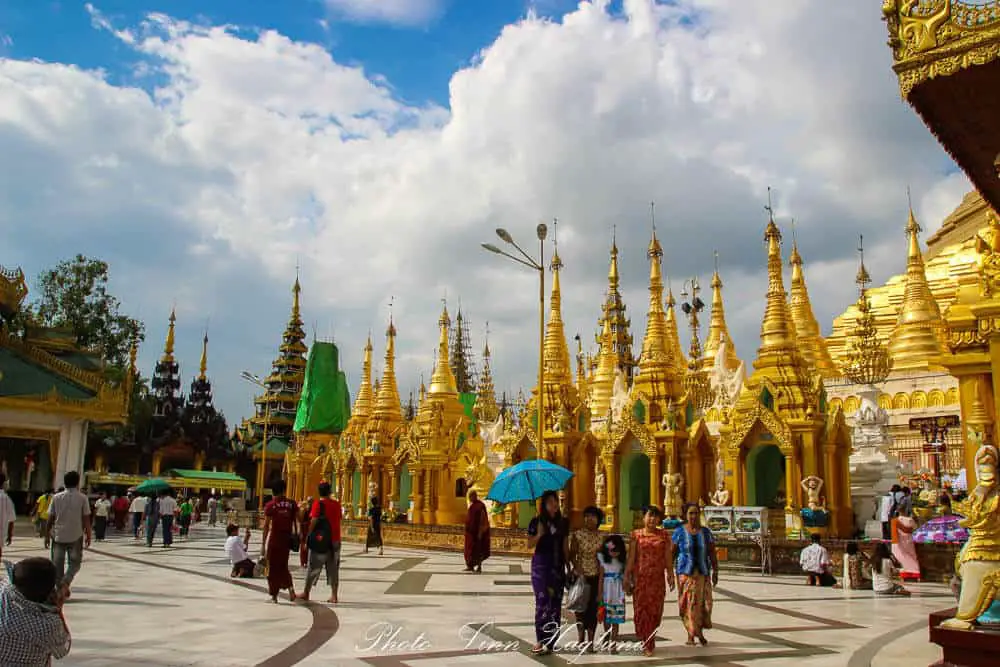 Shwedagon Pagoda is one of the main sites in Yangon and resembles a little village of golden stupas. This site is absolutely mesmerizing and the fact that this is situated in a country that has been closed to the outside world for so many years where all we have related to the country are blood and a devastating military regime.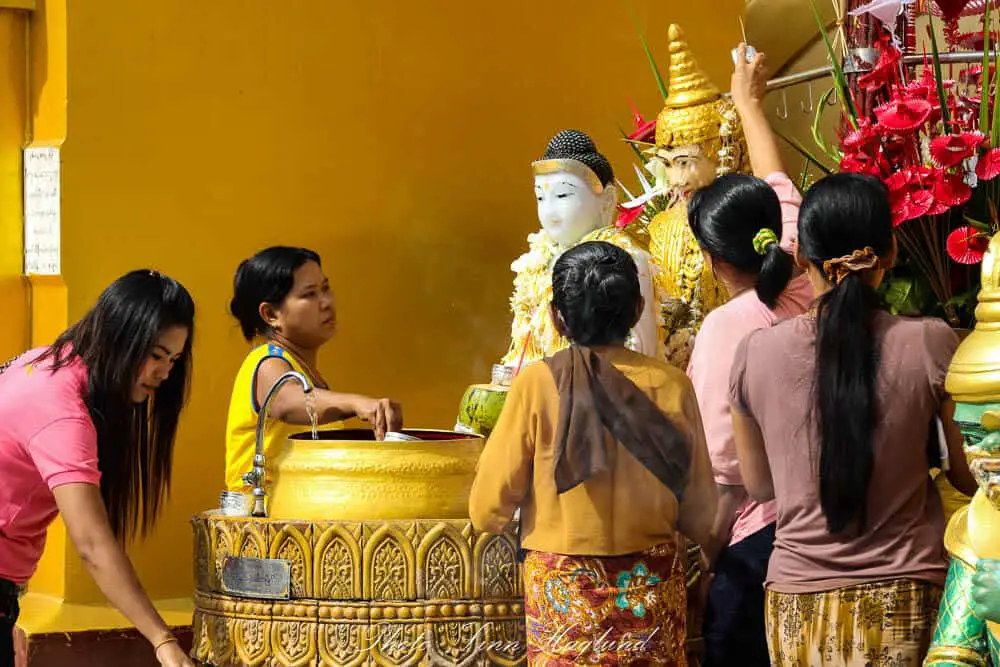 More than 80% of the Burmese are Buddhist and you see devotees praying in all the pagodas you visit!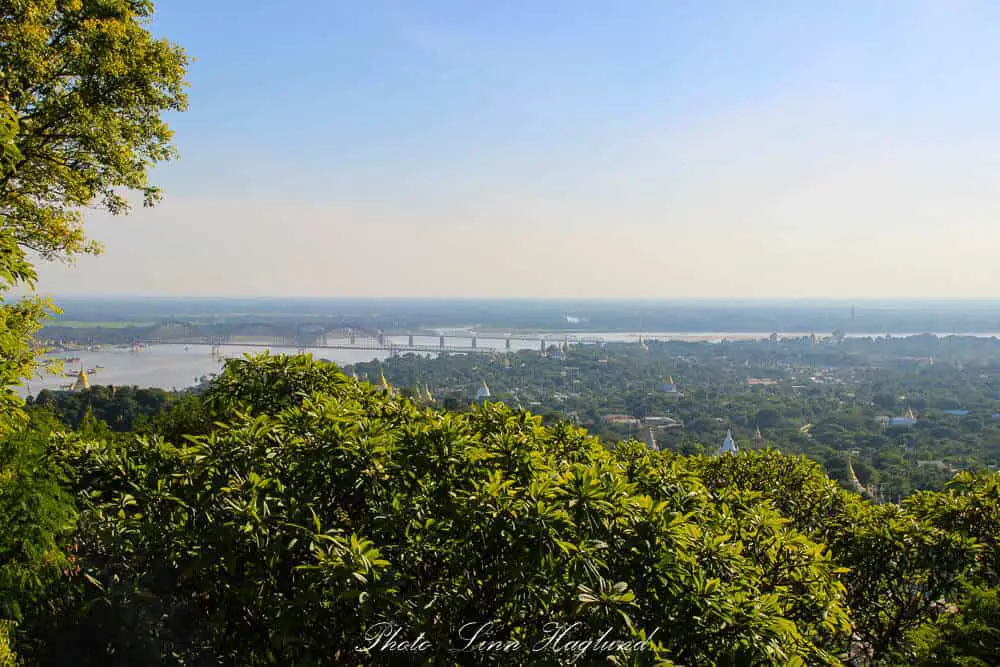 The views from a pagoda walking up to Mandalay Hill. Can you count all the stupas? Welcome to Myanmar!
Meeting the locals
These women invited me to sit down with them. We did not speak a common language except the language of smiles and basic sign language.
Yet, we shared an unforgettable moment in time beside this golden stupa in Mandalay. They were so sweet. I will never forget this moment and I'm grateful that they let me take their picture!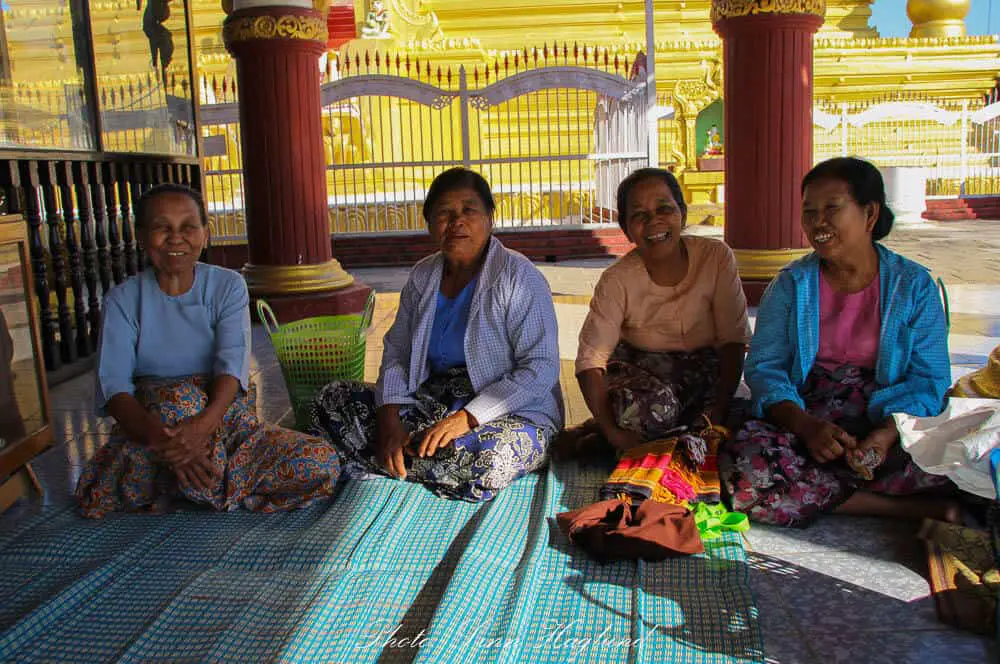 Reflections
Myanmar has definitely been a country in South East Asia that has left a unique impression with me.
If you love South East Asia, there is no doubt you will love Myanmar. Have you been to the country? Do you have any special memories from Myanmar? Feel free to share in the comments! I would love to know your story!
You might also like: Thailand images that will fuel your wanderlust
Pin it for later!