During these days where most of us don't have the opportunity to travel abroad is a perfect time to talk about the benefits of exploring our own backyard (in a responsible way).
In today's interview I was so lucky to chat with Rosie Julin, founder of the podcast Popcuria about this and all things responsible tourism. I love her thoughts on how responsible travel starts at home but also her passion for talking to people on her trips.
If you've hung along the blog for a while, you probably know my passion for chatting with the locals no matter if I travel locally or to a far-away country where I can only communicate with sign language and smiles!
So I'm especially happy to talk to a like-minded traveler about this topic. Yet Rosie likes to talk to people even more than I do, and in turn, brings you the best local stories. How awesome is that?
She does an amazing job with her podcast where she shares stories that connect people and shows the uniqueness of each community. I can't wait to get to know this lady more! Read on to learn more about Rosie and what she has to say about responsible tourism.
Meet Rosie Julin
Rosie Julin is the creator and producer of Popcuria, a podcast about people and places. She's a podcaster and audio documentarian, but her background could be summed up as a generalist and professional explainer.
In past roles, she's explained the flavor profiles of craft cocktails, the Kabuki dance that is the legislative process, the gravitational anomaly in a California redwood forests, and the perfect technique for bagging groceries.
Here's a hint, build out the sides of the bag, then fill it in. The same technique applies to her exploring and storytelling. Build out the framework, then fill in the details.
She's a recent graduate of the Salt Institute for Documentary Studies where she studied ethical storytelling. And when she's not on the move, she's based in Washington, D.C.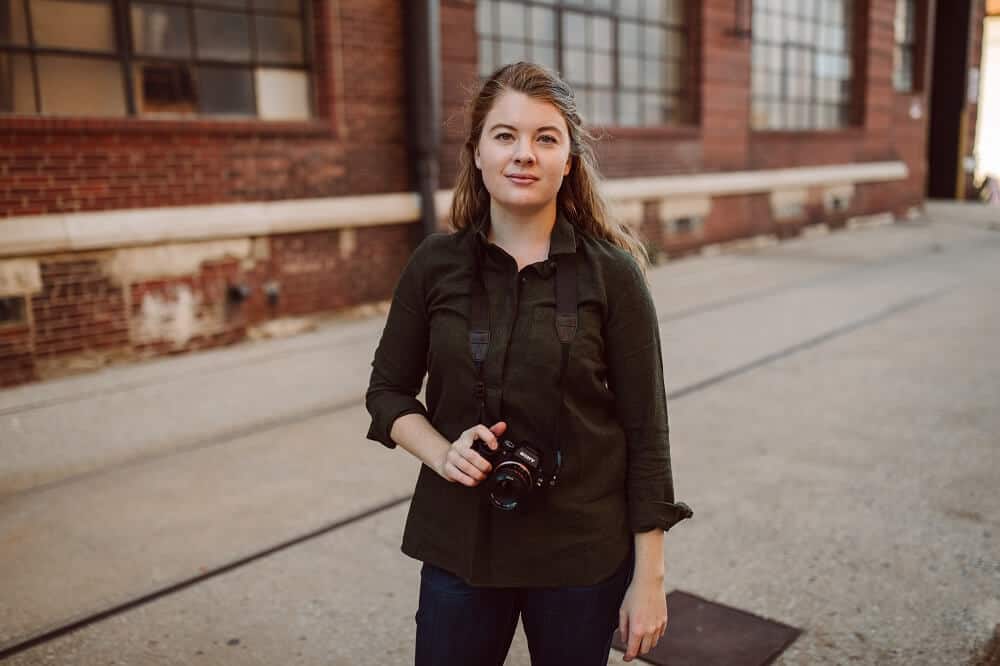 An Interview with Rosie Julin
What does travel mean to you?
I love traveling because I love watching people and talking to strangers. But in a non-creepy, nice way, I swear.
I spend a lot of time dissecting and trying to understand people's idiosyncrasies. I find it fascinating.
Being out and about – whether it's in a foreign country or just my local grocery store – stokes my curiosity and brings me such joy. I'm just always drawn to learning more about what's going on around me.
What does responsible tourism mean to you?
When traveling, I try to focus on keeping it local. Talking to locals. Listening to what they have to say. Eating at local eateries. Being respectful of the environment.
Being mindful of where I'm staying and who I'm supporting. Learning please and thank you in their respective language. Spending just as much time off-the-beaten-path as the touristy spots.
I also feel quite strongly that as responsible travelers, we should also be working towards expanding opportunities for everyone to travel, if they choose.
I don't think it's going out on a limb to say that most travelers feel that travel broadens perspectives and challenges biases. And I don't think that it's overly idealistic to say that traveling makes people better people and the world a better place.
So then, as responsible travelers, we should be doing our part to make sure that more people can travel.
Ask yourself, how am I advocating, supporting, or voting for policies that will help more people to travel? Have you considered who can afford to take time off? Set money aside for plane tickets?
Why do only some jobs include paid time off? Does everyone feel safe and respected when traveling at home or abroad?
Responsible travel starts at home.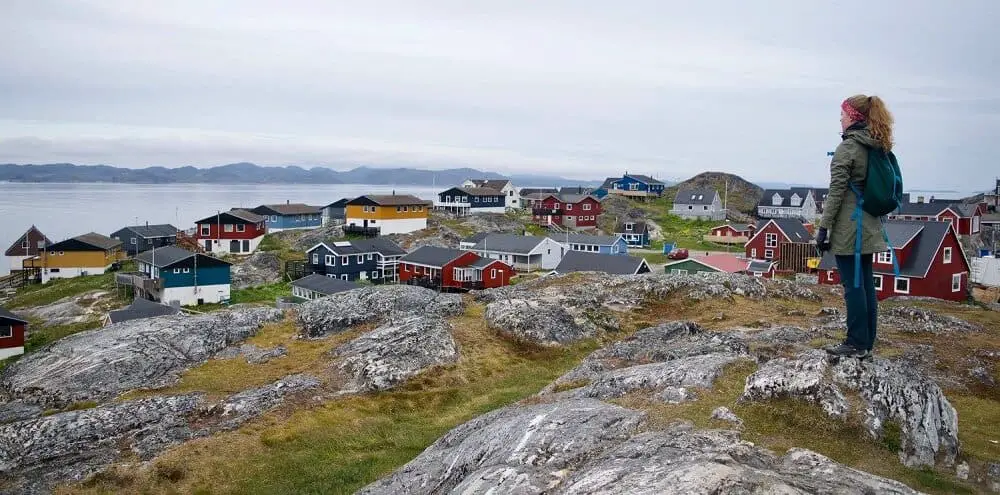 When did you first start to be conscious about the way you travel and the effects your travels have on your destination?
I remember feeling surprised that the "most beautiful language in the world!", French, could be vulgar. And as silly as that example seems, it demonstrates the importance of observing how people actually live and not romanticizing the destination.
I also saw how much more I learned about France, the longer I stayed. And even more important, I saw just how much I still did not know or understand even after being fully immersed in French culture for nearly three years. Two contradictory ideas there but both true.
I think slow travel is so important for sustainable, respectful travel but it is contrary to almost every (American) vacation policy out there.
It can seem like slow travel can only happen if you quit your job, become a digital nomad, or are a full-time student.
I've really struggled since my time studying in France – nearly ten years ago! – to balance my wanderlust, my want for strong community and friendships, with my need for a steady paycheck.
I say this because I don't want to discourage others from exploring as much as they can during their one week off. I've done that plenty of times too. All the more reason to advocate for others!
Have you traveled to a specific destination that you found especially sustainable that you would like to recommend to other travelers?
I would actually encourage travelers to spend more time exploring their own home country, particularly the regions or communities that seem politically or culturally "foreign" to you.
That has been some of my most rewarding, eye-opening travel experiences. Not only is this environmentally friendly, but this sort of "cultural exchange" is especially important as political movements have gotten increasingly divisive.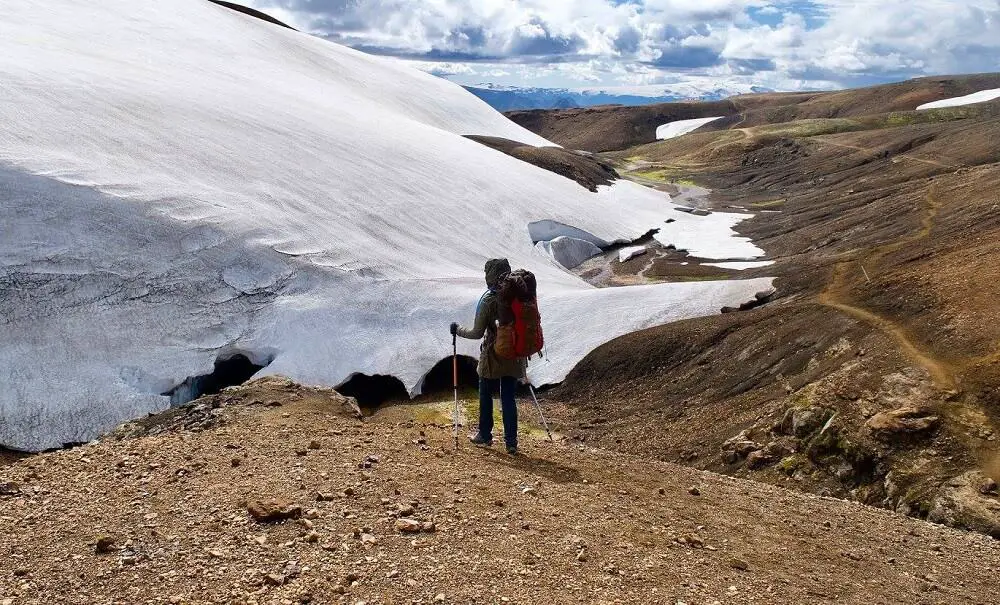 What do you do to travel responsibly?
I try to live out what I've outlined above as best I can. And this way of thinking, in many ways, has led me to create and curate locals' stories as an audio storyteller.
I try to travel responsibly by documenting communities in an ethical and respectful way so that future travelers might understand a bit more when they pass through (even if only for a week!).
After all, many key tenants of ethical storytelling line up with ethical travel.
Approach the story (or new country or community) with humility. Consider how your presence impacts the story (or place).
Get consent from your subjects (no "ugly tourists" allowed). And seek out underrepresented voices (and get off-the-beaten-path).
What are your top 3 advice to travelers that want to travel more responsibly?
Really, my top three pieces of advice could be summed up under "mindful travel".
1. If you can, slow travel is a great way to go. But it's not the only way to be a respectful traveler. Even if you're only there for a few days, try to balance your wanderlust with off-season visits, or environmentally-friendly transport.
2. Everyone can support local businesses, tour groups, and accommodations. If you're a travel blogger, try to steer your audience towards those businesses (hard, I know, when you're trying to monetize through affiliates).
And 3. Share your stories from your trip ethically and respectfully as well. How are you portraying your trip on your social media feed? Are you sharing the "real" with the "touristy"? For example, Peru is not only llamas and Machu Picchu.
And I'm adding a fourth. 4.
I know that I am an imperfect traveler and global citizen. I don't always balance all of these nuances just right.
So, I try to remember to be kind to myself and my fellow travelers, particularly those just starting out. Let's remember what it was like before taking our first trip. We all wanted to see Venice, Machu Picchu, and the Louvre too.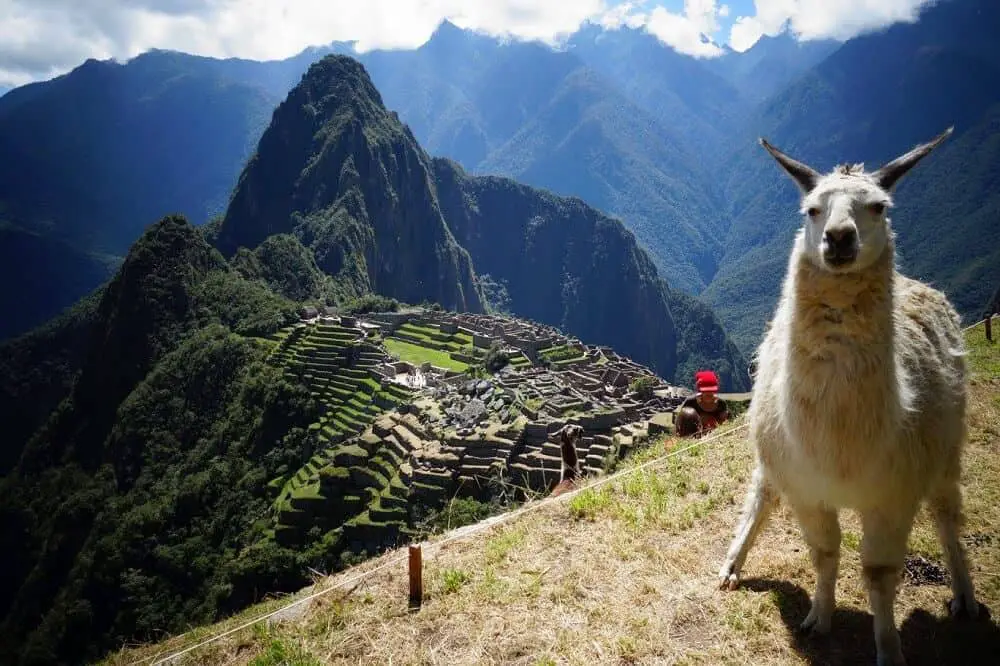 See more from Rosie
Did you get just as inspired by Rosie as I did? Especially now, that local travel is the only option for many of us, I think it is a good start to explore more of our own backyards in a respectful way to support small local tourism businesses when there is less international tourism coming.
Take this time as an opportunity to learn more about your home country and the local cultures nearby.
Make sure you listen to Rosie's podcast Popcuria as she brings you stories about people and places! I'm normally not listening much to podcasts, but she got me hooked.
You can also find her on Instagram, so make sure you hit the follow button to see what she's up to!
---
READ NEXT: Mindful travel: An interview with Lucile Hernandez Rodriguez
---
Pin it for later!