Connected by the amazing Oresund Bridge, it's really easy to travel between Denmark and Sweden. This means that a day trip from Copenhagen to Malmo is easier than going on many other day trips from Copenhagen.
There is just enough to fill a wonderful day in this charming southern Swedish city. Here is everything you need to know to have the perfect day trip to Malmo from Copenhagen.
Disclosure: This post may contain affiliate links. That means that if you make a purchase through one of those links, I will get a small commission at no extra cost to you.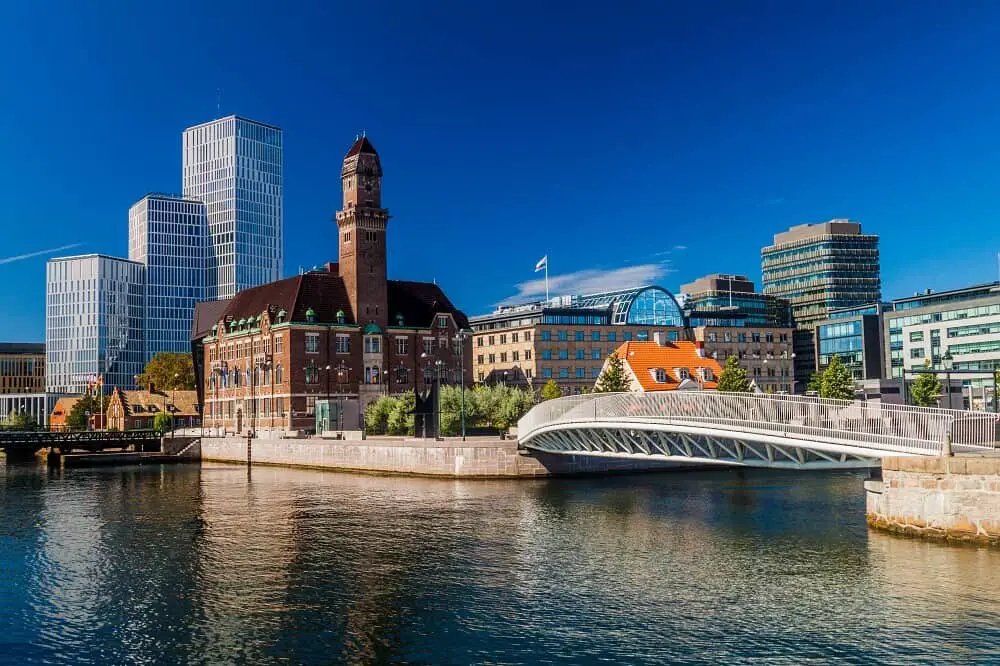 How to get from Copenhagen to Malmo
The Oresund Bridge connects Denmark and Sweden with both railway and road connections. With its nearly 8 kilometers, it's Europe's longest combined rail and road bridge which makes it no excuse not to go on a Malmo day trip from Copenhagen.
Copenhagen to Malmo by train
It only takes 35 minutes to get from Copenhagen to Malmo by train. With trains leaving every 20 minutes from Copenhagen Central Station, it's by far the easiest way to get to Malmo.
You can buy tickets at the ticket office or in the ticket machines at the train station or book online in advance. The tickets don't need to be validated before entering the train as they already have the date printed on them.
Check availability and prices here
Copenhagen to Malmo by bus
Traveling from Copenhagen to Malmo by bus is a cheap way of travel, but they don't leave as frequently as the trains. It takes up to one hour to get to Malmo by bus and they leave from Copenhagen Central Station.
Especially in the high season, it can be smart to book in advance to secure tickets for your preferred departure.
Check availability and prices here
Copenhaghen to Malmo by car
Driving across the Oresund Bridge from Copenhagen to Malmo is the most expensive way of transport. It takes up to one hour to get there and you need to pass the toll road each way. Updated prices can be found here.
Once you arrive in Malmo, you need to find parking, which can take time as in any large city. On Sundays, there is free parking along the streets. Otherwise, you can always opt for one of the many parking houses in the city.
Copenhagen to Malmo guided tour
If you want the convenience of going on a Malomo day trip from Copenhagen with an organized tour, this tour is a great option.
It includes train tickets from Copenhagen to Malmo and a typical Swedish lunch as well as visiting some of the top attractions in Malmo.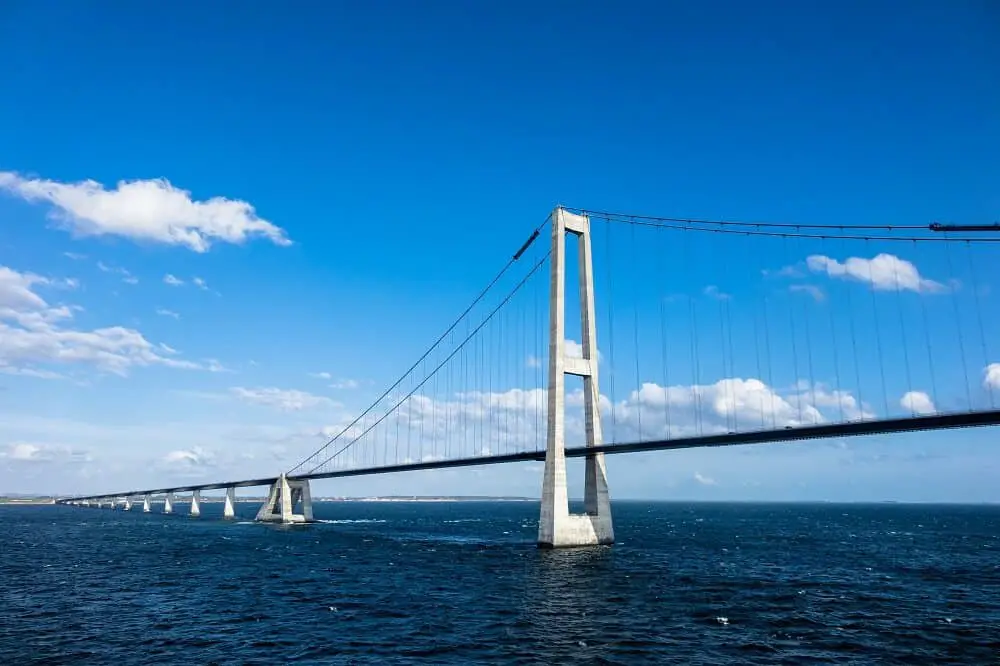 ---
YOU MIGHT ALSO LIKE: Weekend trips from Copenhagen
---
Things to do on a Malmo day trip from Copenhagen
Once you get to Sweden, there are a lot of things to do, and with only a day trip to Malmo, there is only so much you can fit in.
Personally, I'm not a big fan of fitting too much into one day as I like to actually experience the place too.
Here are my top picks of what to do in Malmo on a day trip. Feel free to skip any of these places if you feel you're in a hurry or if you get there late.
Or even swap things out for other attractions if you prefer. One way or another, I'm convinced you'll have a fantastic day in one of the best places to visit in Sweden.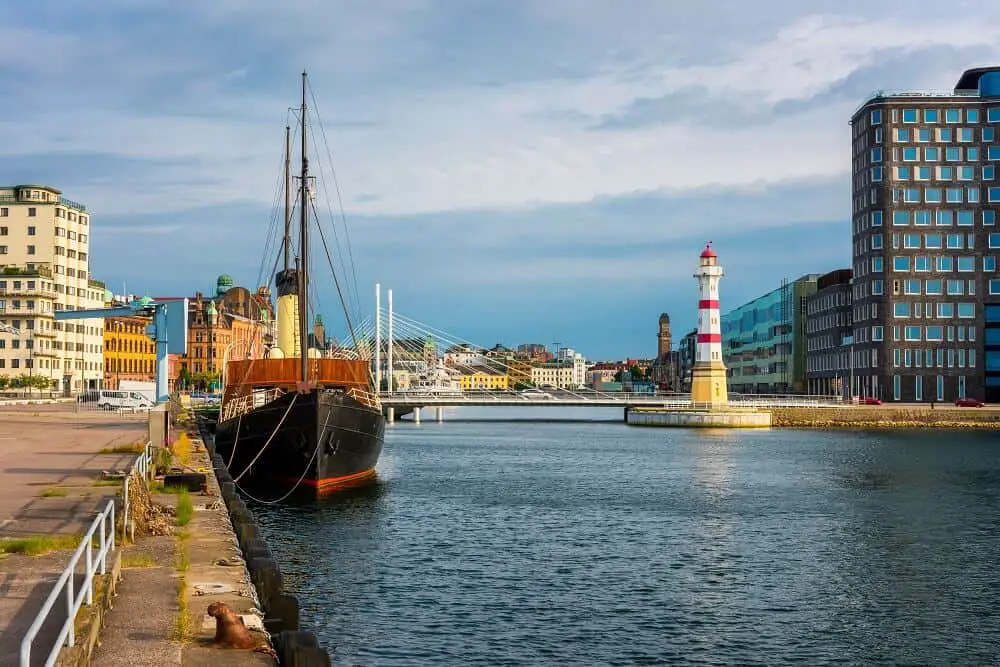 Visit Kungsparken
Take a stroll in Malmo's oldest park, Kungsparken, which dates back to 1969. Originally, the park used to be part of the fortification but was later turned into an elegant English-style garden.
There is certainly a romantic feel to the clean paths next to the canal, passing windmills, fountains, ponds, and a grotto. There are around 130 old tree species originating from 3 continents in the park, which is pretty unique.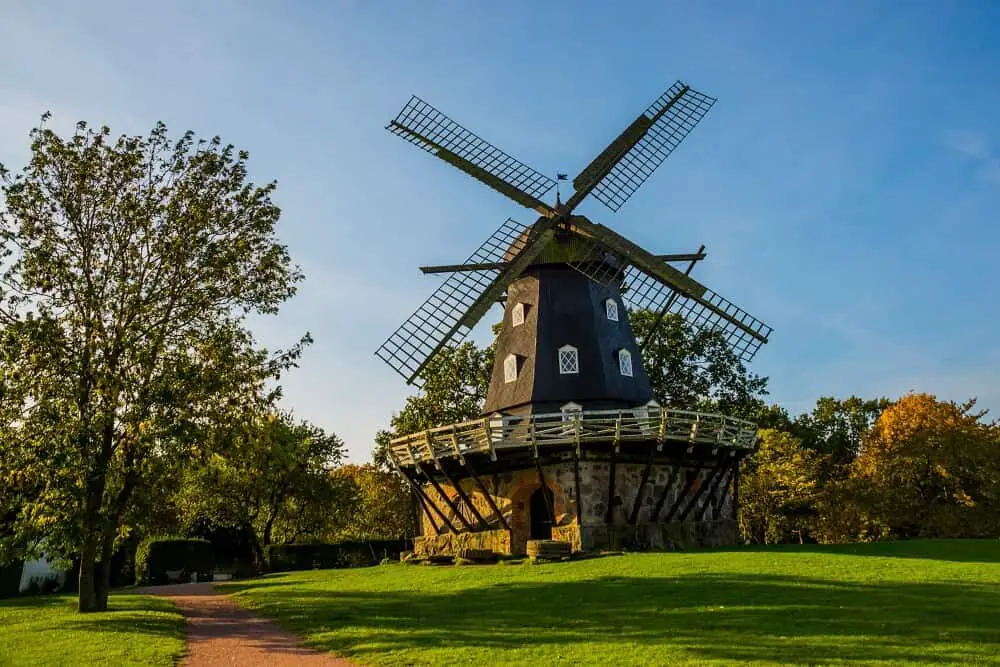 Malmo Castle
Right next to Kungsparken, you find Malmo Castle, a Renaissance fortress from the 1500s. It's one of the oldest preserved in Scandinavia of its kind.
Yet, Malmo Castle has a history dating back to 1434, when it was first built. In the civil war that took place in 1534-1536, the fort was destroyed and later rebuilt.
The fortress even served as a prison for James Hepburn in the period between 1567 and 1573. After the Treaty of Roskilde in 1658, Malmo Castle went from a royal castle to a defense fort.
Today it hosts the Malmo Art Museum and the Natural History Museum of Malmo.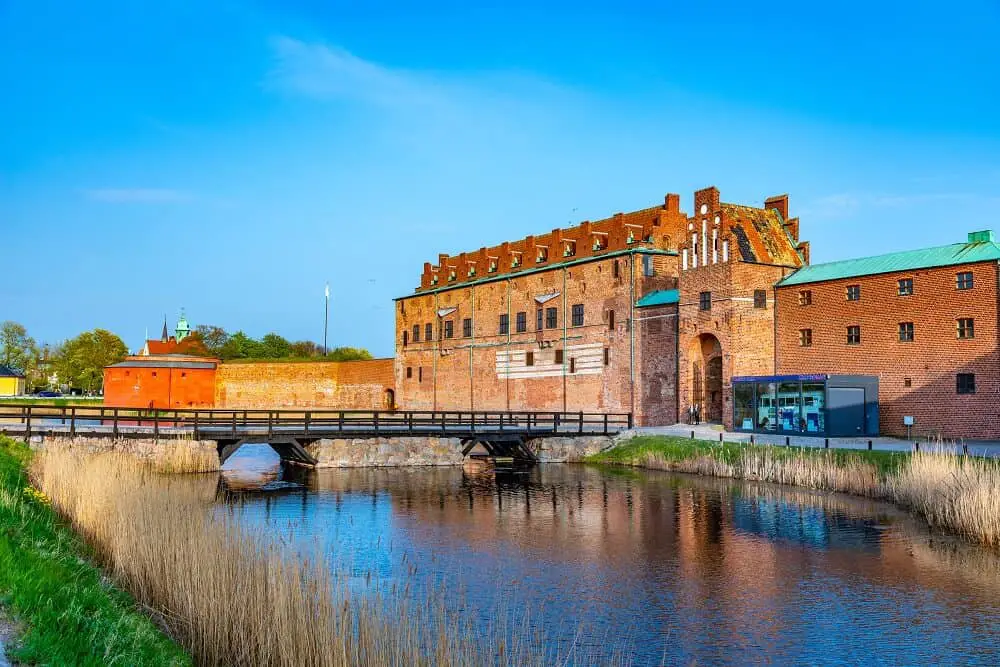 St. Peter's Church
The St. Peter's Church is a must-visit on your Copenhagen to Malmo day trip. The Gothic church is not only the oldest structure in Malmo, but it's also said to be the most important Gothic church in Skåne County.
The construction of St. Peter's church was started already in the early 14th century, with parts of it added in the 15th and 16th centuries.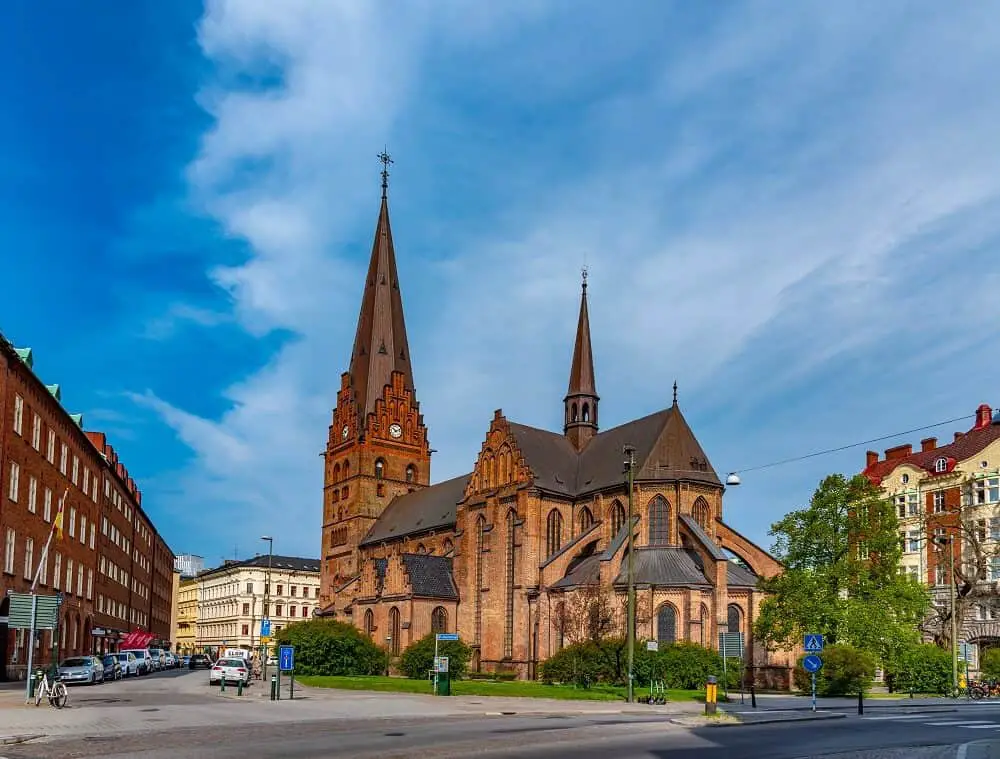 Have lunch at Lilla Torg
The charming cobble stoned square, Lilla Torg, is perfect for lunch and a nice coffee afterwards while enjoying the atmosphere and people watching. Lilla Torg is not the oldest square in Malmo, as it was built just after its neighbor, Stortorget.
But this doesn't take the charm away, packed with restaurants and surrounded by old houses from the late 1500s and early 1600s, there are few nicer places to have lunch.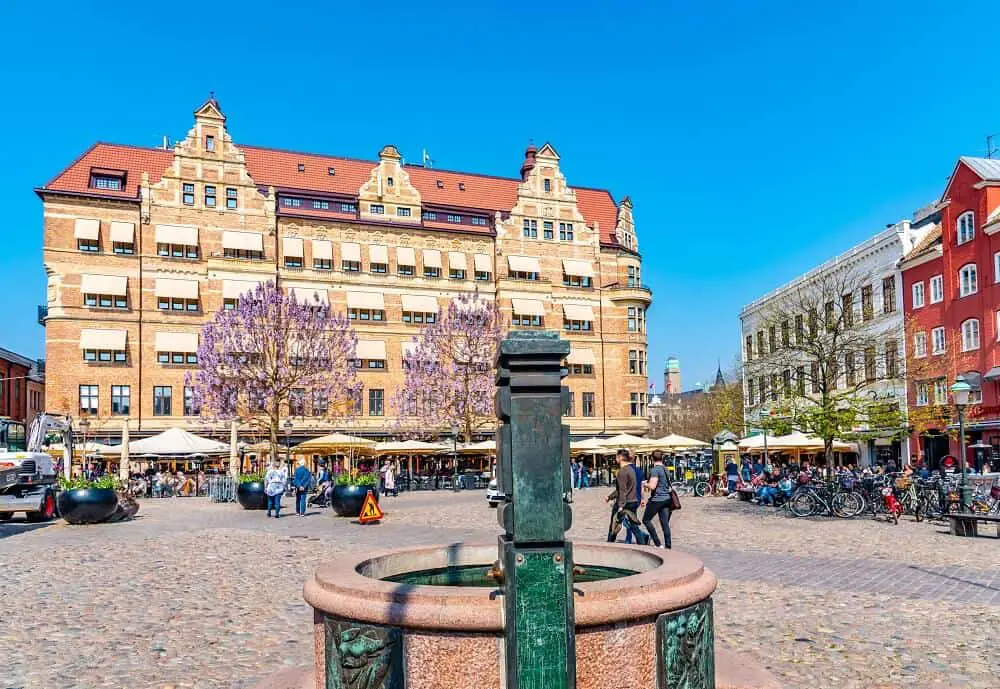 Stortorget
After lunch, make sure you check out Stortorget, Malmo's oldest and largest square dating back to the 1540s. The most prominent building surrounding the square is Malmo's Town Hall, dating back to the mid-1500s, it got a facelift in the 1860's resulting in the eye-catching Dutch Renaissance-style structure you see today.
On the other side of the square, you find Apoteket Lejonet, one of Sweden's best preserved functioning pharmacies from the 1900s.
Stortorget is easily recognized by the massive bronze statue of the 17th-century Swedish king, Karl X Gustav, on horseback towering in the center of the square.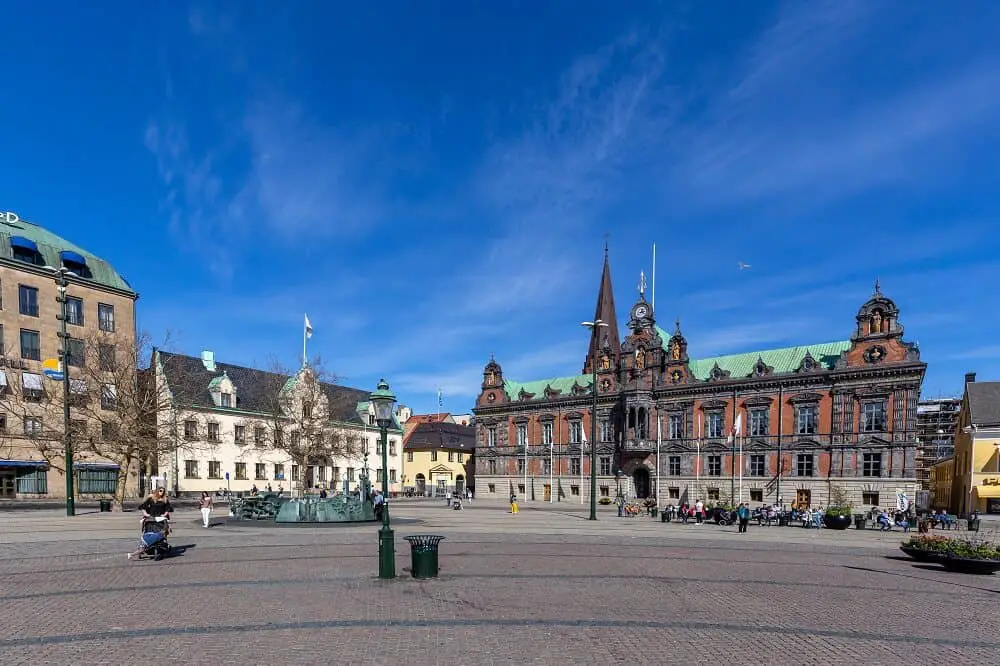 Turning Torso
The 190-meter-tall Turning Torso has become one of Malmo's most recognized landmarks. And this, despite the fact that it's a residential building and doesn't have an observation deck open for tourists to see the city views.
Construction of Turning Torso started in 2001 and became Scandinavia's tallest building and the world's first twisting skyscraper. In 2021 Gothenburg is expected to finish a 245-meter building.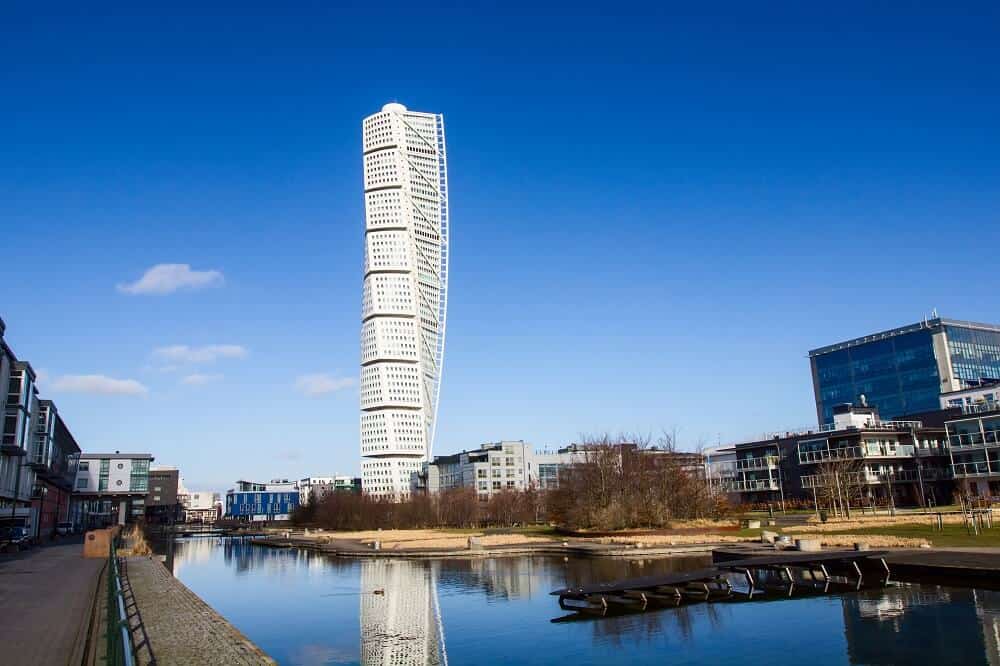 Riberborgstranden
If you have time, head to Riberborgstranden, Malmo's stunning long beach for the best views of Turning Torso. It's a wonderful beach to go for a stroll and breathe in the fresh sea breeze.
On a warm summer evening, you might even go for a swim. Sunsets from Riberborgstranden are mesmerizing and is a perfect end to a perfect day trip from Copenhagen to Malmo.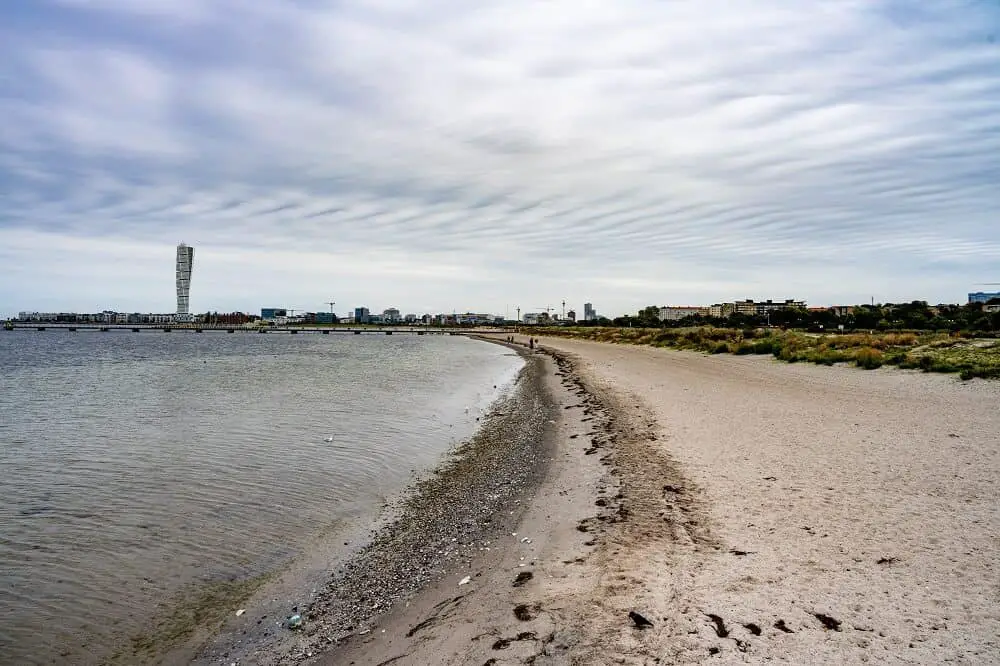 Reflections on a day trip from Copenhagen to Malmo
It's so easy to go on a day trip to Sweden from Copenhagen and Malmo is the perfect destination for it. There is so much to see and do and the city is growing in popularity as it's a real fusion of modern and old charm.
Make sure you travel responsibly when you go on a day trip to Malmo from Copenhagen. Bring your own reusable water bottle, it can be filled up anywhere as tap water in Sweden is safe to drink. You can also bring your own reusable coffee cup and straw if you like takeaway coffee.
If you need a new sustainable backpack for your trip, you find some great choices here.
READ NEXT: One day in Copenhagen itinerary
Like it? Make sure you pin it for later!