Sweden is a highly underrated country in Europe that deserves so much more attention. There are endless places to visit in Sweden that will take your breath away, from ice hotels, historical sites, charming villages, and not to mention the aurora borealis!
If you plan a visit to this incredible Scandinavian country, it can be hard to pick out the most beautiful places in Sweden for your vacation.
As a Norwegian, from eastern Norway, I've spent quite some time across the border. Yet, I've asked other travelers too, that have seen other parts of the country to chime in with their favorite places to visit in Sweden.
Get ready to explore incredible destinations with unreal experiences. Here are the best places to visit in Sweden!
Oh! And did I mention that Sweden is up there with the leading eco tourism destinations?
Disclosure: This post may contain affiliate links. That means that if you make a purchase through one of those links, I will get a small commission at no extra cost to you. As an Amazon Associate, I earn from qualifying purchases.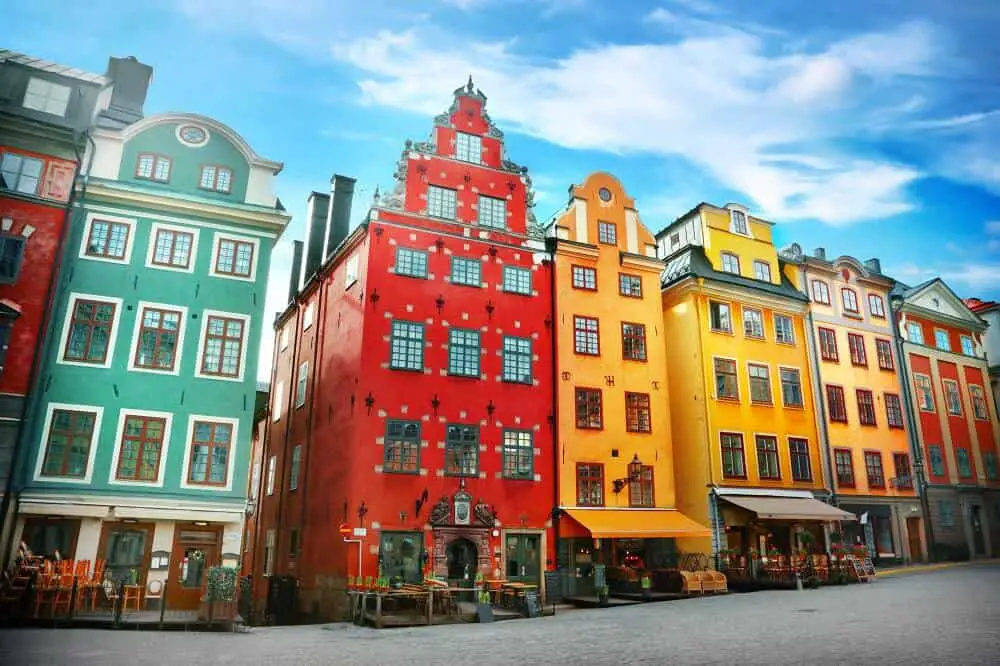 Best places to visit in Sweden
Stockholm
Stockholm is without a doubt one of the most beautiful cities in Sweden with charming canals, houseboats, and a vibrant old town. It's also the first Green Capital in Europe.
There are a lot of amazing things to do in Stockholm beyond the streets of old town where you can sip lattes and people watch in any of the cute cafes.
Make sure you add the outdoor museum, Skansen, and the warship at Vasa Museum to your Stockholm itinerary. If you travel with kids, you shouldn't miss out on Astrid Lindgren's Junibacken theme park.
Stockholm's Royal Palace is one of the largest in Europe and if you get there at the right time you might witness the change of the guards. But no visit to Stockholm is complete without a boat trip through the canals.
You should also make time for a trip to Drottningholm Palace, the royal family's residence, which is on the UNESCO World Heritage list. If you have the time, take a boat trip to the Stockholm Archipelago!
It's easy to get to Sweden's capital city from all over the world with its international airport and the city is well commuted with bus and train.
If you want a unique stay in Stockholm, why not stay in a boat on the canal? Try out a night or two at STF af Chapman & Skeppsholmen, a 19th century tall ship where you can book a cabin. If you're looking for high-end luxury, try Hotel Kungsträdgården.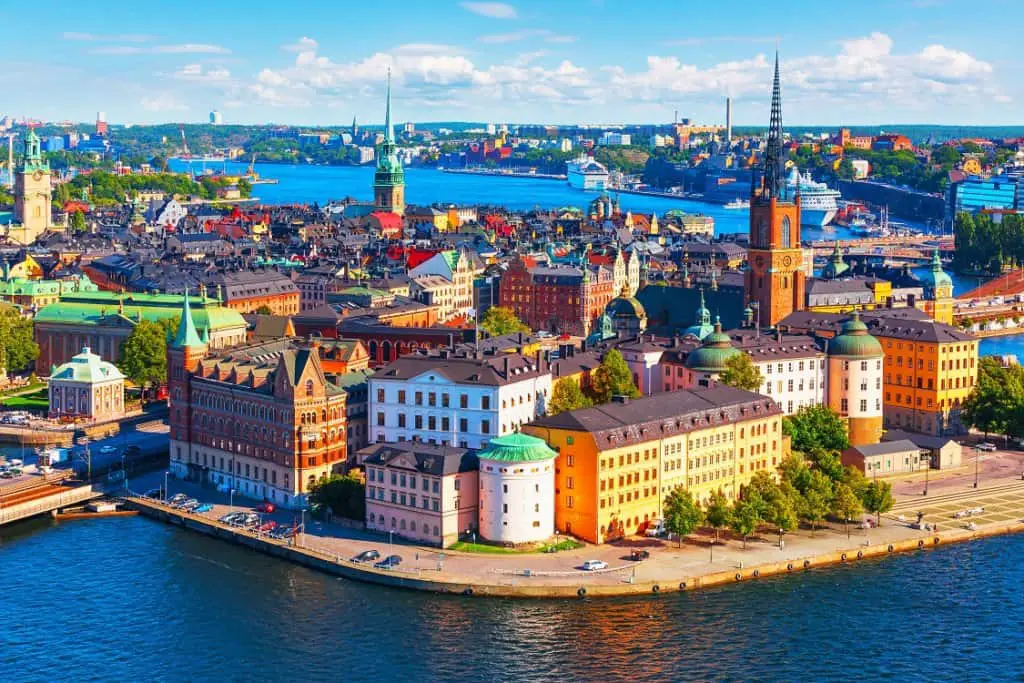 Malmö
Malmö is one of the top places to visit in Sweden with a modern vibe infused with history and one of the most popular day trips from Copenhagen. Make sure you visit Malmö Castle and the nearby Kungsparken, the park of the king, which is the oldest park in the city.
Among other things to do in Malmö, you should head to the oldest and biggest square, Stortorget, where Malmö's Town Hall is situated, watched by a bronze statue of Karl X Gustav on horseback, who was Sweden's king in the 17th century.
Also Lilla Torg is a charming little cobblestoned square surrounded by 1500-1600's houses where you can have lunch or a coffee at any of the vibrant restaurants.
The most modern twist Malmö has become known for is the Turning Torso, a 190 meter tall residential building built in the early 2000's. It became a famous landmark as the world's first twisting skyscraper.
Finally, no Malmö itinerary is complete without a trip to the beach, it's location is perfectly set on the coast, after all. Riberborgstranden stretches beautifully with great views of the Turning Torso.
It's easy to get to Malmö with it's proximity to Denmark, you can fly in there and travel from Copenhagen to Malmö by train in about half an hour.
For a budget stay, try HOTEL N Hostel Malmö City. If you want more comfort, try the high-end Havshotellet by the sea side.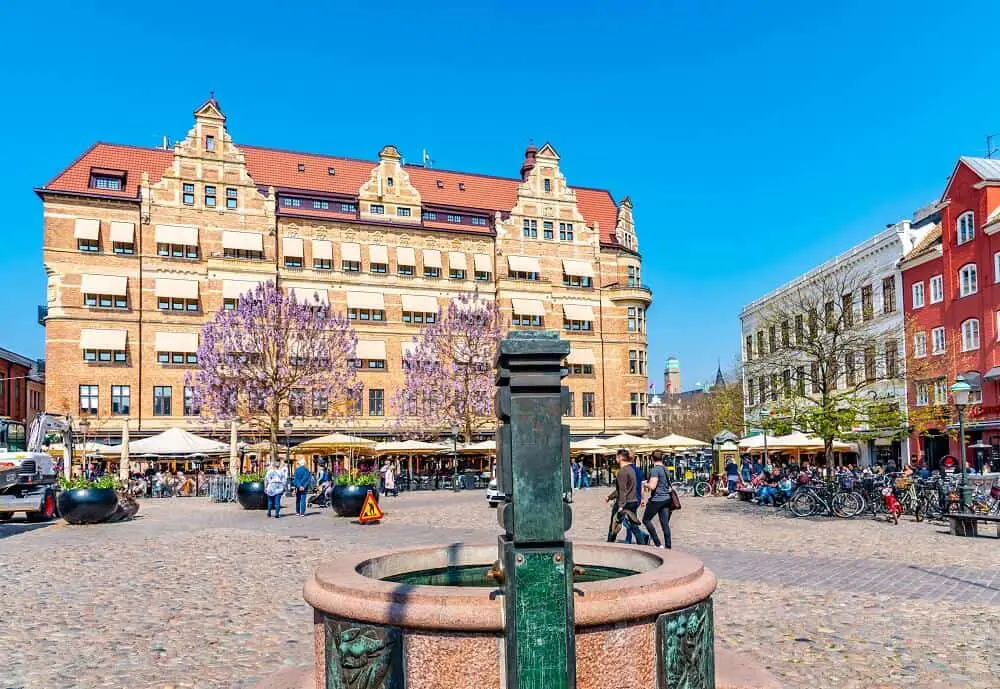 Gothenburg
The city that's known for its amusement park, Liseberg, dating back to 1923, has so much more to offer. History buffs shouldn't miss out on the Museum of Gothenburg where you can learn about history from the Vikings to modern history.
Other museums worth mentioning are the Natural History Museum, Aeromuseom, and of course the Volvo Museum. But there's also a floating museum that consists of several heritage vessels that take you through military and civilian seafaring history.
If you're lucky with the weather and want to head outside, go for a stroll in Trädgårdsföreningen, the prettiest park in the city by far. Another park worth a walk through is Slottsskogen. The botanical gardens in the city are also beautiful.
Worth adding to your Gothenburg itinerary is a boat trip to the 17th-century New Älvsborg Fortress. You can also see the 17th-century fortification, Skansen Kronan, once built to protect against the Danes.
Finally, take a boat trip through the canals to see the city from a different perspective and stroll through the cobblestoned streets of Haga neighborhood.
Gothenburg is well connected by plane, bus, and train.
Stay comfortably at Hotel Eggers, a boutique-style hotel set in a 19th-century building in the heart of the city center. If you're on a lower budget, Le Mat B&B Göteborg City is a great option.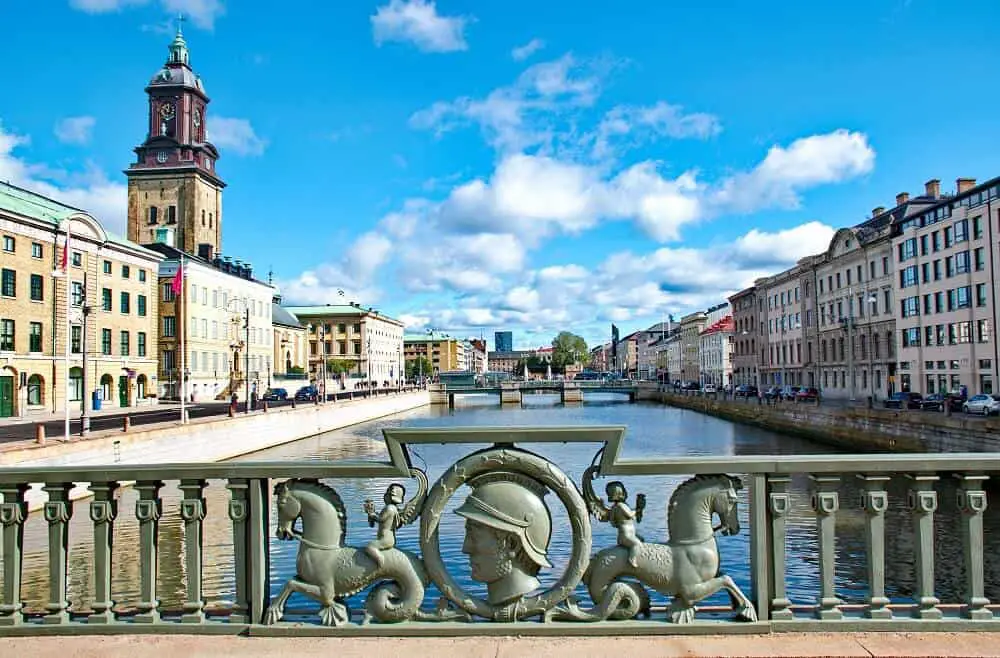 Ales Stenar
Recommended by Chelsey of Chelsey Explores
Ales Stenar (Ales' Stones) is one of the best places to visit in Sweden. The 59 monolithic stones are set on hills above Kåseberga just east of Ystad in Skåne.
The Ales Stenar is 19 meters wide and 67 meters long with stones that are placed in the formation of a ship. Its believed that they originate from the early Iron Age (500-1,000 AD).
This is the largest preserved stone ship in the country and it's often referred to as the Swedish Stonehenge. The sun rises and sets at specific points around the stones hence it's believed they have used an astronomical calendar. The best time to visit the stones is during the spring or summer months.
The county of Skåne is known for its charming towns, sandy beaches, and more castles and cathedrals than any other region in Sweden. The best way to travel to Skåne is by plane to either Copenhagen or Malmö airport, then a 1-hour drive by car or bus.
While exploring Skåne, one of the best places to stay is in the 14 century, Häckeberga Castle. The castle was built in French Renaissance style between 1873–1877 on an island in the lake.
It remains one of the most beautiful castles in Sweden and the only one that allows hotel guests. Alternatively, you can eat there or enjoy the hiking trails.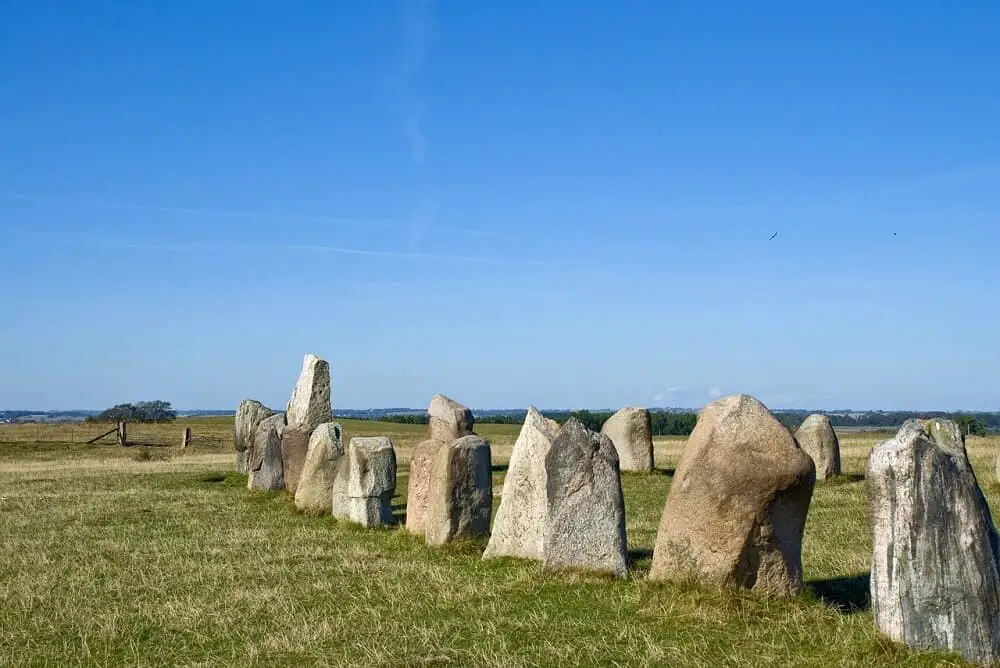 Lund
Recommended by Emma of Emma's Roadmap
Lund is a historical university city in the region Skåne, the south of Sweden. The city dates back to the year 1020 and attracts many university students from all over Sweden (and beyond) to one of the oldest universities in the country. If you're visiting the south of Sweden, you simply cannot miss the historical city of Lund! 
There are many things to see and do in Lund, but the highlight of the city is without a doubt Museum Kulturen which teaches you about the history of Sweden through expositions of real ancient objects.
The museum even managed to transport houses and a church that are hundreds of years old to their outside exhibition so visitors can experience exactly how people used to live here centuries ago.
Other things you should consider visiting are Lunds Domkyrka (the main church) and its underground crypts which hold an interesting legend. Definitely also visit the botanical gardens of Lund, Lund University, Drotten Church ruins, Stadsparken, and the Museum of Sketches for Public Art.
If you do not have a car at your disposal, you can easily reach the city by train from any other city in the region and from the airport in Copenhagen, which has a direct train connection. The best way to visit Lund anyway is not by car but on foot!
Stay at the charming Lilla Hotellet, with cute rooms spreading over 5 1800's houses.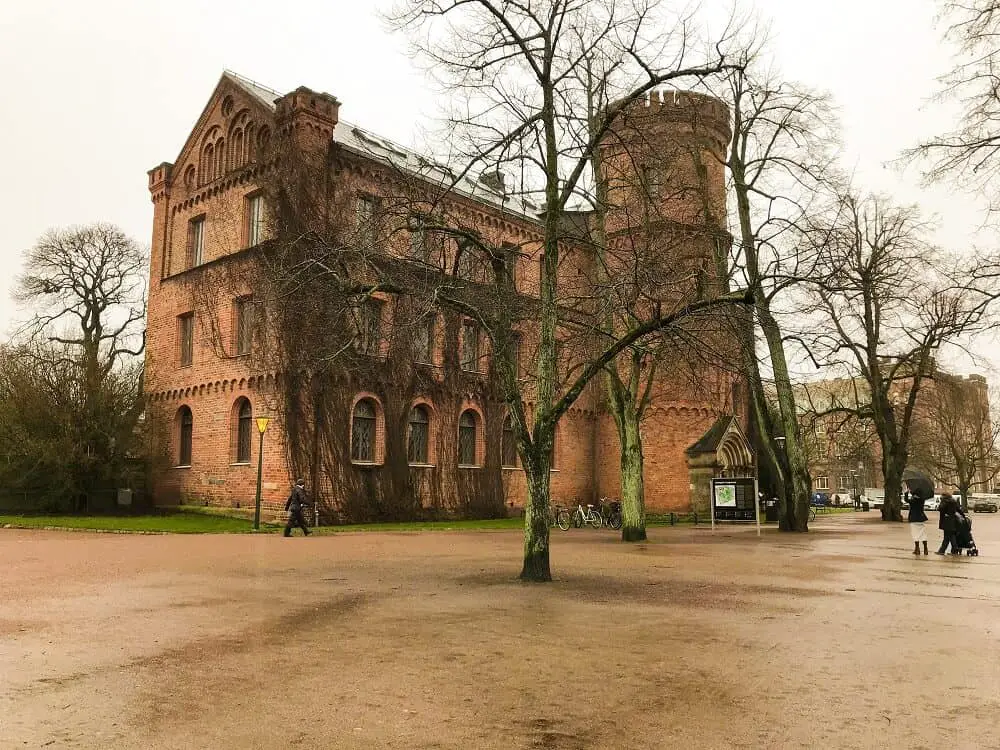 Gotland
Recommended by Karen of WorldWideWriter
Gotland is an island 230 km south of Stockholm. For a small place, there is a surprising amount to see, especially if you enjoy anything a bit unusual or quirky! It is also a great spot to get away from it all: outside of the main holiday season in July and August, the place is almost deserted.
Visby, the main town, is a UNESCO World Heritage Site, partly because it was historically a member of the Hanseatic League and partly because of its well-preserved walls and medieval center.
Elsewhere on the island, there are several "boat-shaped graves" and other burial sites from the Bronze Age in Gotland. You will also find stone labyrinths (both medieval and modern), ancient rune stones, and temporary fishing stations.
The latter is a very Swedish phenomenon: villages full of red-painted huts only intended to be inhabited for a few weeks during the year.
Gotland is a 40-minute flight from Stockholm. Alternatively, the ferry takes around 3 hours, leaving from either Stockholm or Oskarshamn.
There are several holiday rentals and AirBNBs around the island. Places to stay in Visby include luxury properties like the Clarion Hotel or – for the more budget-conscious – the Visby Fängelse, a hostel based in a converted prison. To make the most of the island you will need to hire a car.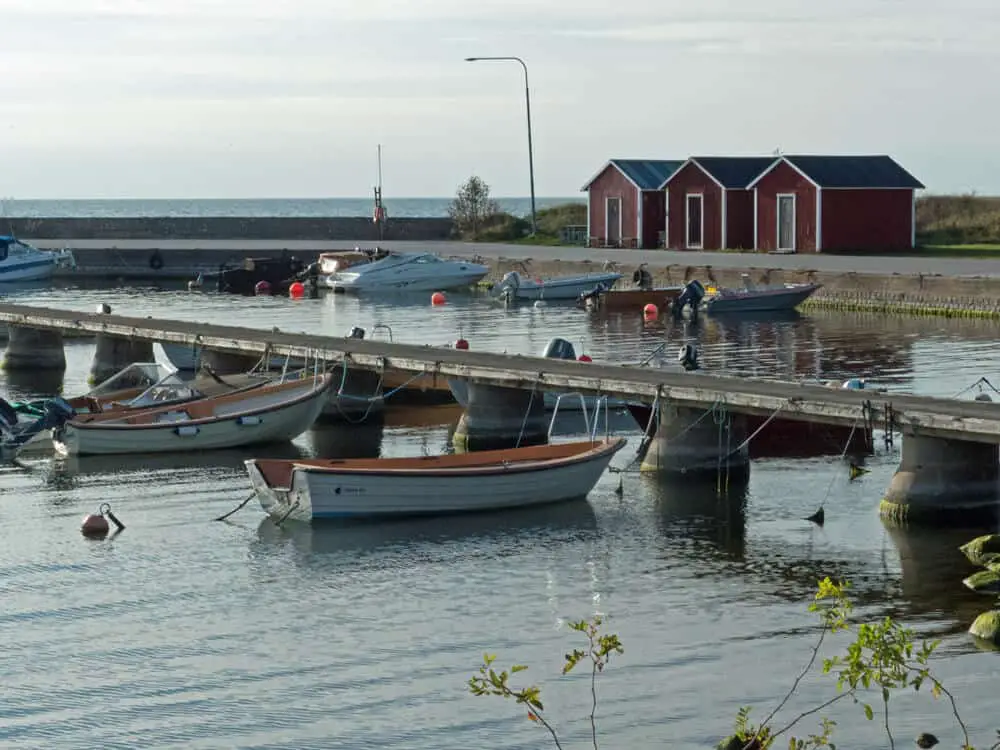 Rättvik
Recommended by Jan of Leisurely Drives
Rättvik is a charming little town and a hidden gem located in the Dalarna region of Central Sweden on the shores of the lovely lake Siljan.
The best way to reach Rättvik is by car from Uppsala (2.5 hours) or Stockholm (3.5 hours). You can also get there by bus or train.
The main highlight of Rättvik is its beautiful lake Siljan and the impressive pier that is the longest in Scandinavia – 628 meters long. The pier extends quite a long way into the lake and ends on a pleasant island with trees and benches. This is the ideal place for long walks and a hit with photographers to capture the beautiful sunset from the jetty.
Rättvik also has an ancient 13th-century church and a pleasant waterfall – Styggforsen. There are some good trails and walks on the hills behind the church and at the waterfall area.
The city center has a delightful fountain and statues portraying the symbol of folk music.
There are several nice places to eat, and friendly people. Sodergardens Café Och on the pedestrian street has a good menu for lunch and snacks including salads and yummy desserts. There are plenty of bed-n- breakfast and Airbnbs along the lake shore for accommodation.
If you are looking for a peaceful and relaxed holiday for a day or two to get away from the crowded cities, then Rättvik is a great choice. Stay close to the beach at Hotell Rättvik.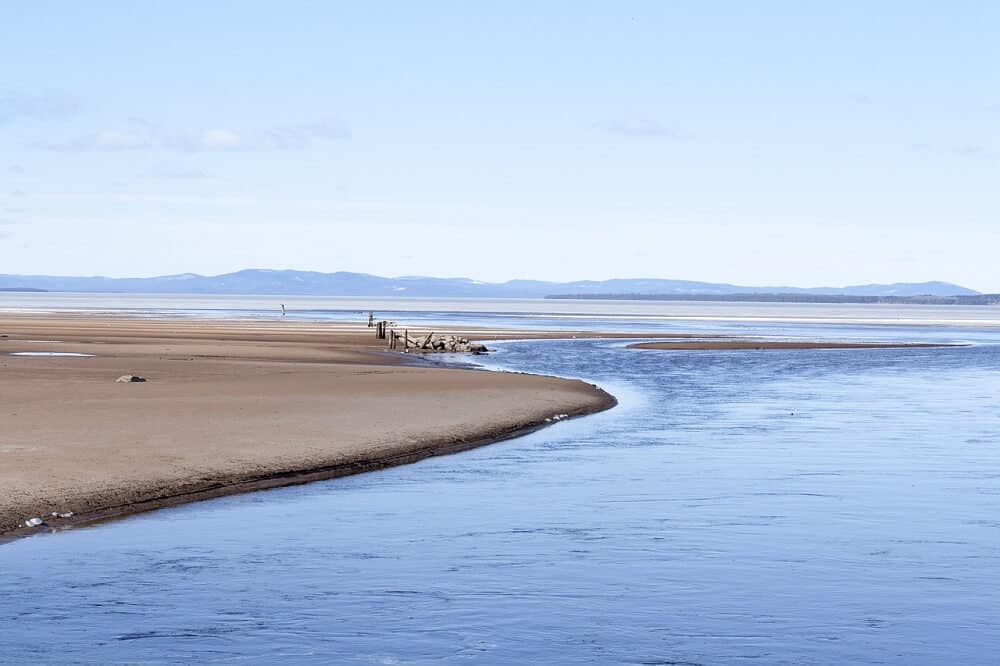 Ven island
Recommended by Marjut of The Smooth Escape
Ven is a tiny island that will charm you with its beautiful landscape, idyllic villages and tranquil beaches. Located in the Öresund Strait between Sweden and Denmark, it is an ideal destination for a day trip from Copenhagen, Malmö or Helsingborg in the summertime.
The best thing to do on Ven is to rent bikes and cycle along the island's picturesque coastal trails. Since Ven is just 7 square kilometers in size, biking is the perfect way to explore the charming countryside and enjoy its laid-back atmosphere. 
As you make your way through the island, you'll come across quaint farmhouses, old churches, artisan shops, and adorable cafes with sea views. If you're lucky, you might even meet some alpacas grazing on the grassy hills on the eastern coast of Ven! The island also has an astronomy museum and even its own whiskey distillery where you can sample locally produced spirits.
In case you'd like to spend a night on Ven, there's a handful of accommodation options to choose from, such as a few self-catered cottages, a four-star hotel, a traditional inn, a hostel, and also a camping site.
In order to get to Ven, you need to take a ferry from either Denmark or Sweden. On the Swedish side, the ferries depart from Landskrona, Helsingborg, or Råå, and on the Danish side from Helsingør, Copenhagen, or Rungsted.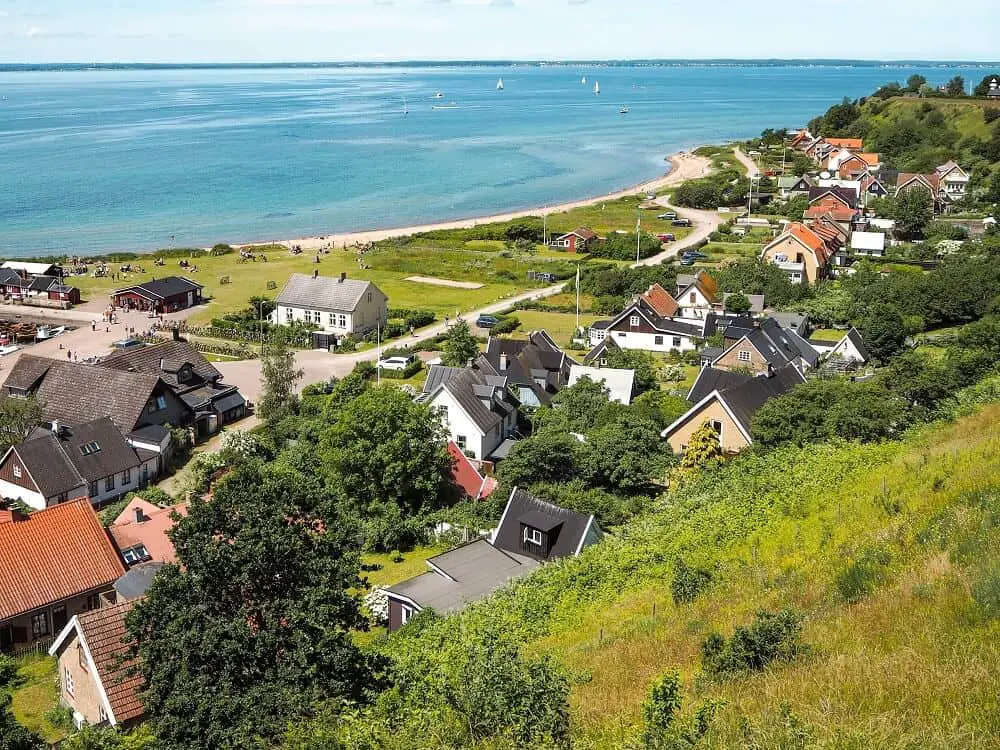 Gammelstad Church Town
Recommended by Ellis of Backpack Adventures
Most people visit Swedish Lapland because of its nature, but there is history and culture too. One of the most interesting historical sights in northern Sweden is Gammelstad church town.
The small village is home to one of the largest medieval churches in the country surrounded by traditional wooden cottages. 
Gammelstad church town is a UNESCO World Heritage site because it's also one of the best-preserved examples of church towns in Sweden. Church towns were quite important in the remote north.
To visit the church on Sundays people often had to travel a long way. As they could not return the same day, they built simple cottages to spend the night.
But it wasn't all about the church. Church towns were once the center of social and cultural life in an area where people lived far apart from each other.
As people gathered on weekends and religious holidays they also exchanged the latest gossip, traded with each other, and even came to look for a suitable marriage partner.
In that sense, not much has changed in Gammelstad church town. The cottages are still private property and the owners still come to celebrate religious holidays.
They only recently got electricity. One of the cottages is now also open to visitors to get an idea of what they looked like inside.  
Gammelstad church town is also right next to the Gammelstadsviken Nature reserve, so after your visit, you could still go hiking in nature if you like.
It is best to visit Gammelstad church town as a day trip from nearby Luleå where you can find plenty of accommodation options and restaurants. Elite Stadshotellet Luleå is a great option.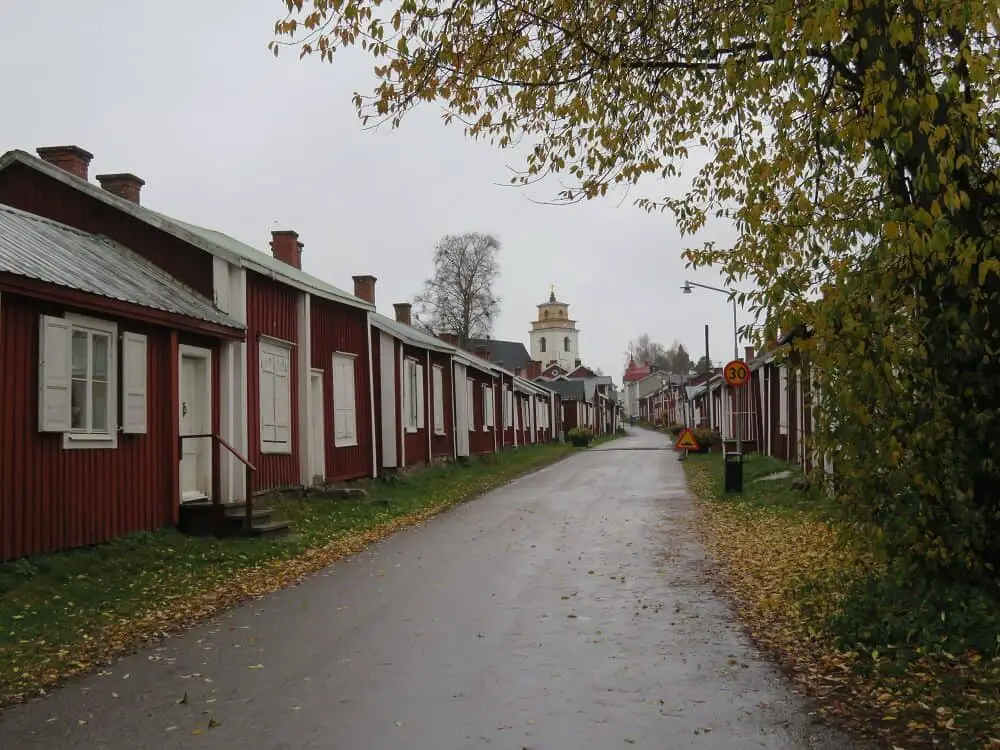 Kiruna
Recommended by Raluca of Travel With a Spin
Kiruna is the northernmost Swedish city and part of the European Lapland. It evolved due to the local ore mines but is now one of the most popular bases for discovering the wonders of the north, and one of the best places to go in Sweden.
Winter or summer, Kiruna offers visitors the chance to discover the Sami way of life, try different sports and enjoy nature.
During summer, the temperatures can rise above 20°C. This is the best time for hiking, canoeing, and rafting. Kebnekaise, the highest peek in Sweden, is just 70km away from Kiruna and can easily be reached on a day trip.
Winters in the north, on the other hand, are cold and long.
However, this is not a reason to avoid it. There's no better time to try snowboarding, snowshoeing, or cross-country skiing. Winter nights in Lapland might be freezing, but they can also be illuminated by beautiful light shows. One can also take advantage of the Aurora Spa at Camp Ripan and try to spot the lights from a warm water pool.
Kiruna is also close to the first Ice Hotel in the world. Although part of it is rebuilt every winter, some rooms are now preserved using solar energy all year round.
If this isn't enough, Kiruna itself is worth a visit as this city is actually on the move. As the ore mines grew, the authorities decided to move the buildings one by one, in order to save them from collapse. There's even a museum explaining why and how this happens.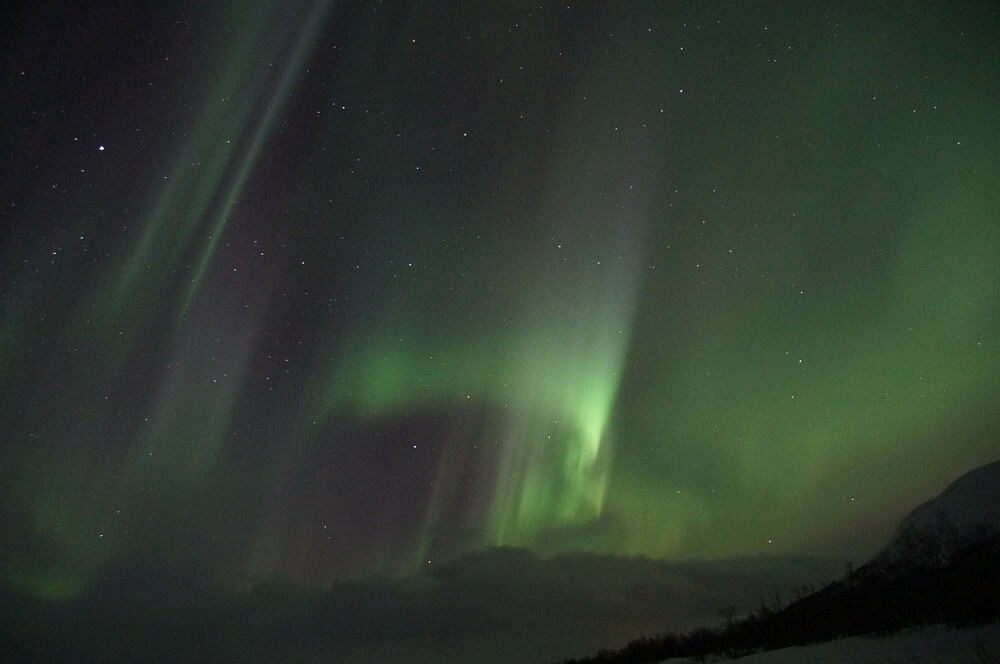 Smögen
Recommended by Melissa of Parenthood and Passports
The charming village of Smögen, located along the west coast of Sweden, is best known for its row of colorful houses that line a wooden boardwalk.
The town, located about 1.5 hours north of Gothenburg, is a popular summer destination for those looking for relaxation and a fun atmosphere. There's no doubt that Smögen makes one of the prettiest places in Sweden.
Although home to less than 1,500 residents, the population more than doubles in the summer, as tourists flock to the small island town for its serenity and beauty. 
Spend a day strolling along the picturesque wooden boardwalk, roaming through the streets, and wandering into the locally-owned shops.
Then have lunch or dinner at one of the seaside restaurants and gaze out at the fancy houseboats and yachts in the harbor as well as the fishing boats returning to the dock.
To escape the summer crowds along the boardwalk, go for a hike along the rocky coast where you'll find plenty of open space and solitude.
Although summer is the most popular time to visit, if you go in the fall, you'll have the quiet village and its famous boardwalk all to yourself!
You can easily see Smögen on a day trip from Gothenburg or from nearby Fjallbacka, which is another popular stop along Sweden's West Coast.
Stay at the charming, family-owned guest house, Smögens Gästhem.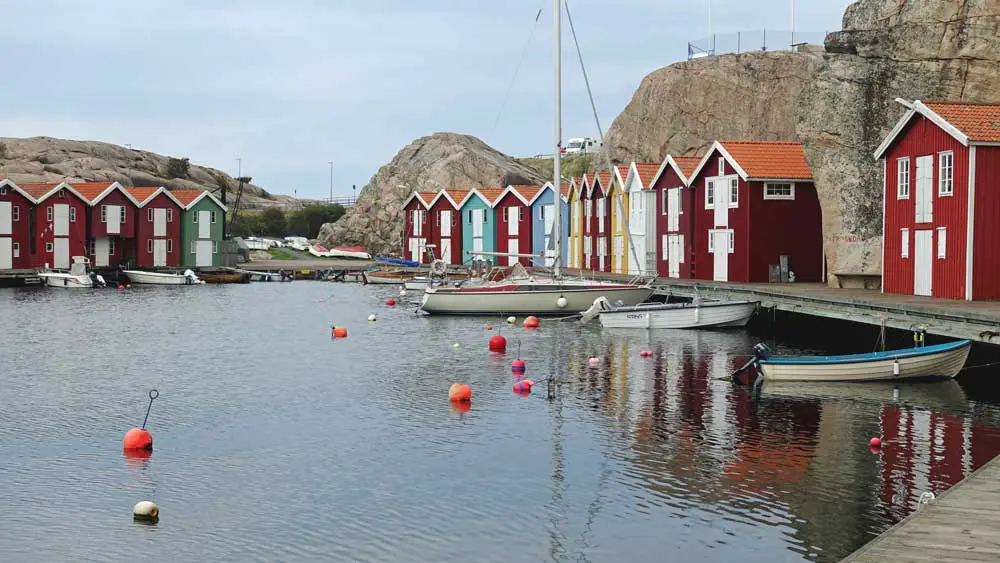 Vålådalen
By Ela & Beata of Stunning Outdoors
Vålådalen is a small settlement in a heart of a valley of the same name, in the Jamtland region, central Sweden.
The proximity of the city of Ostersund makes Vålådalen a popular destination, greatly enjoyed by nature lovers, walkers and other individuals seeking to re-connect with nature.
The area of Vålådalen offers a wide spectrum of hill, forest, and moorland walks in the summer, whereas in winter it transforms into a busy winter sports hub.
Some of the best local walking trails are Blanktsjarnsrundan and Ottfjallet.
The Vålådalen Nature Reserve and its forests offer tranquillity and fabulous opportunities for bird watchers, whereas wild swimming enthusiasts can enjoy a dip in a pristine lake Nulltjarnarna.
Moreover, the area features unique landmarks, and landscapes sculptured during the last Ice Age, including pyramids and pristine lakes (the most famous of them being the strictly protected Blanktsjarn.)
Getting to Vålådalen requires some planning; the nearest train station is located in Undersaker (almost 30km away), and the bus service is sparse.
The easiest way of getting to Vålådalen is driving, and the settlement is well prepared for tourist traffic with large car parks and inviting The Vålådalen Fjallstation (STF) – a mountain hotel offering a wide range of rooms and cabins and public saunas.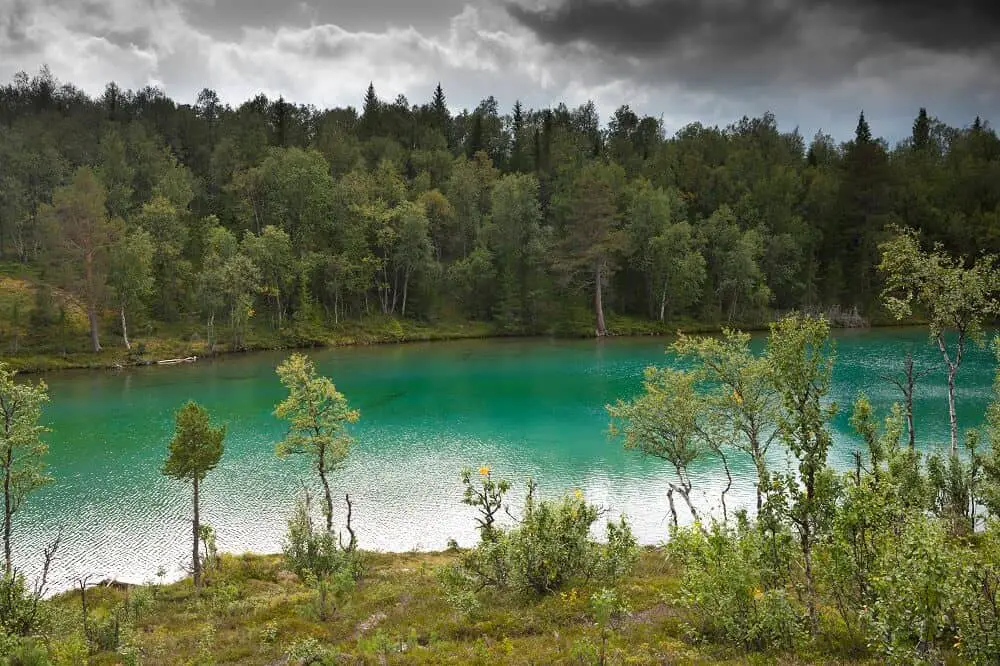 Västerås
Recommended by Peta and Jonas of Exit45 Travels
Västerås is centrally located in Sweden and is easily accessible by road or rail, being just an hour northwest of Stockholm.
Västerås is one of the oldest cities in Sweden and the town offers a lot of historical sites from the Nordic Viking Age, and medieval churches and castles.
There are lots of things to do in Västerås and most attractions are within walking distance. Those a little further out of town can easily be reached by public transportation or by riding a bike or e-Scooter which can be easily rented within the city center.
Some of the highlights of a visit to Västerås are a stroll through the Kyrkbacken historic neighborhood which is centrally located within the town.
If you enjoy stepping back in time and learning the history of the area, Vallby Friluftsmuseum is also very enjoyable for both adults and children alike. While in the city center, a visit to the Västerås Cathedral shouldn't be missed.
On the outskirts of town, there are many amazing things to see and do. There is Anundshög, Sweden's largest Viking burial mound, and the Sala Silvergruva (silver mine). Skultuna Brass Foundry has close ties with the Swedish Royal Court as does Strömsholm Palace/Castle.
The Steam Hotel on the main harbor is the most popular hotel in town. And, as an added bonus, it's located next to Kokpunkten Water Park offering adrenaline-pumping rides such as water slides for the kids, and an adult-only area with hot tubs, saunas, and a heated open-air outdoor pool.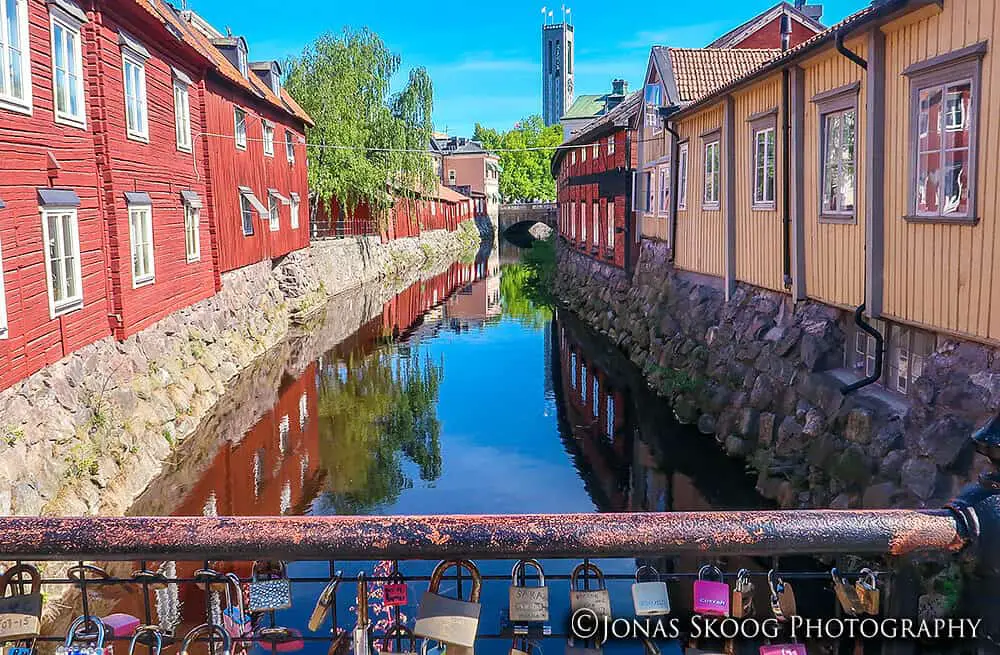 Jukkasjärvi
Recommended by Cazzy of Dream Big, Travel Far
If you are planning to explore Sweden via road trip, Jukkasjärvi would be a perfect destination to include. Located in Kiruna Municipality on the northside of this long country, it is home to 600 locals and the infamous Ice Hotel.
This iconic hotel will doubtless be the highlight of your visit, as it is the world's first hotel to be made completely from ice. Experience what it feels like to sleep on a bed of ice, surrounded by ice walls, floors, and furniture.
While it will certainly be cold, the snowsuits and boots they provide are surprisingly warm, and most people find that they can easily fall asleep here.
The village itself is teeming with fir trees, adorable reindeer, and incredible glassy lakes. Make sure to drive through Marknadsvägen, the only road you can find here, and you will pass some traditional rustic homes and a stunning wooden church. This is the road that also connects the village with the E10 highway, which you can easily reach from other major towns.
You can also take the bus from Kiruna, which is just a short train ride away from Stockholm. Meanwhile, the nearby Kiruna airport has flights from both Stockholm Arlanda and Umeå Airports.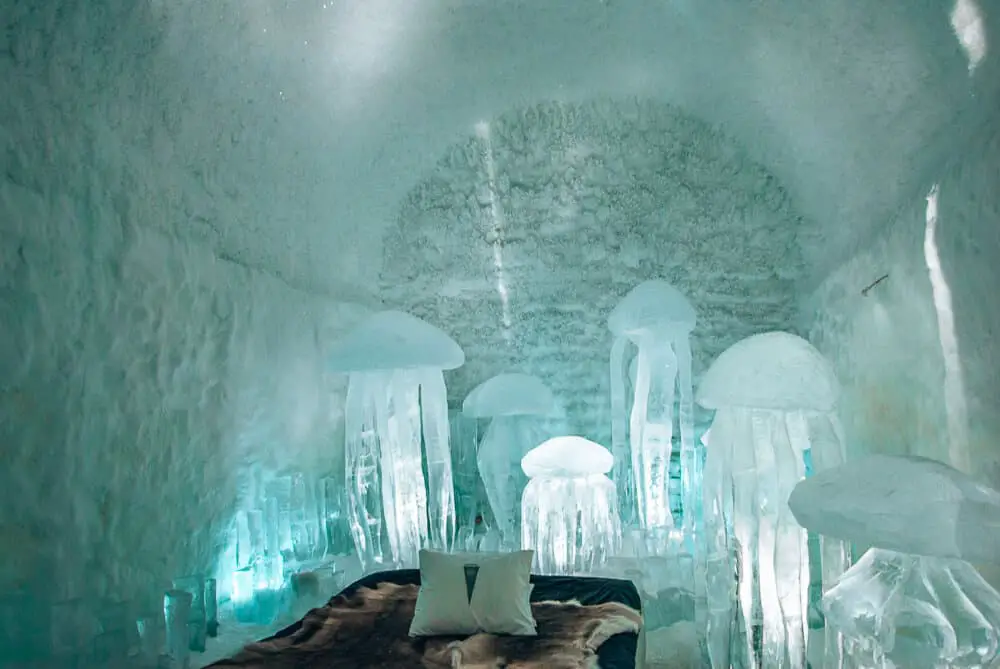 Reflections on these beautiful places in Sweden
With such a variety of beautiful places in Sweden, there is no wondering this Scandinavian country should be on your Europe bucket list!
The cities are charming, the nature is breathtaking, and the historical sites are just awesome. If you haven't yet, make sure you book your flight to Sweden, and if you're going on a road trip (which I highly recommend getting the most out of the country,) pre-book your rental car before it's too late.
You can also read my complete road trip packing list here. And if you're camping, read the following posts:
before you travel to Sweden, you should also make yourself familiar with sustainable tourism so that you make sure you travel responsibly and leave no trace.
Happy travels!
Pin it for later!