Cuba is a wonderful travel destination with incredible white-sanded beaches, breathtaking waterfalls, pastel-colored houses, vintage cars, and super-friendly locals.
But how is it to live in this intriguing country?
After spending time with the locals, I found the answer quickly to be confirmed over and over again. The answer is "impossible".
With low wages, high costs, and a corrupt government the Cubans struggle to get ends meet. I asked the locals what they found the most important things to bring to Cuba as well as other ways travelers can support the locals on their holidays.
Disclosure: This post may contain affiliate links. That means that if you make a purchase through one of those links, I will get a small commission at no extra cost to you. If you have any questions about these services or products, feel free to ask me.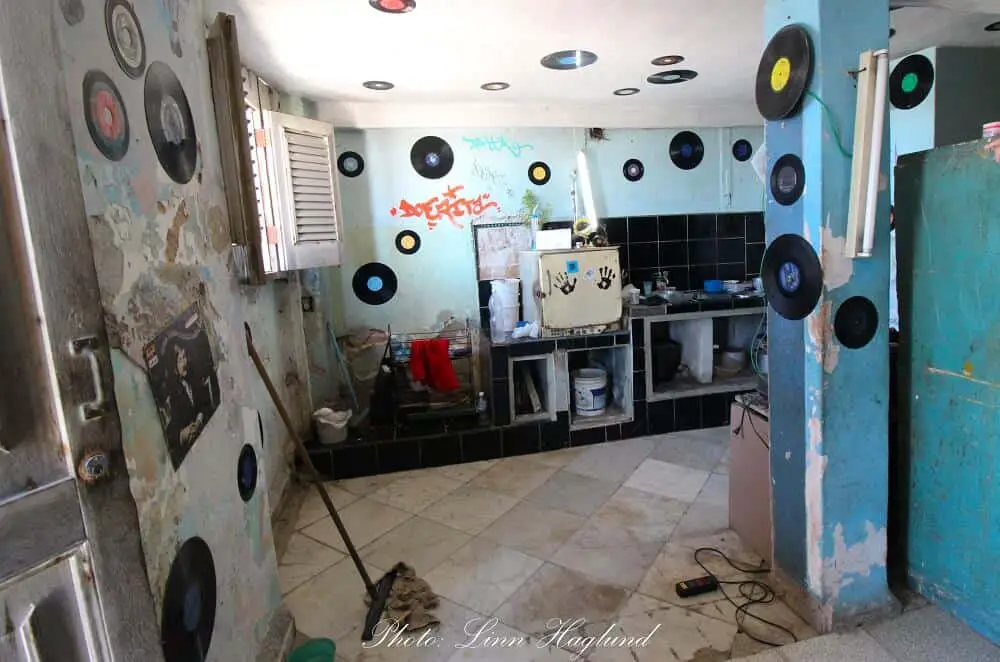 READ BEFORE YOU GO…
Things to bring to Cuba
From my understanding, ONGs are not allowed into the country, because the government doesn't acknowledge any needs among their people. However, the people don't seem to agree and my hour-long talks with locals showed me a completely different story. A story that relies on tourist money to be able to live and not only just survive.
According to the locals I spoke to during my travels in Cuba, they get a monthly ration of food: rice, sugar, coffee, beans, and olive oil. The rest of the food they have to buy. According to Trading Economics, the average wages are about 32 dollars a month. The locals say normal wages vary between 15 and 25 dollars.
Altogether, most of the people I spoke to on my trip that were willing to share information with me, said that they don't have enough income to cover their basic needs. Wages are too low compared to the cost of living.
When I asked the locals what to take to Cuba, they came up with the following list of things that they think tourists can support with. They also added that the government doesn't say anything about gifts and help from foreigners, tourists, family overseas, etc. It's completely legal to bring things into the country as gifts as long as it goes within the allowed luggage weight.
Have you booked travel insurance for your trip to Cuba? Make sure you don't regret it later and get your travel insurance now.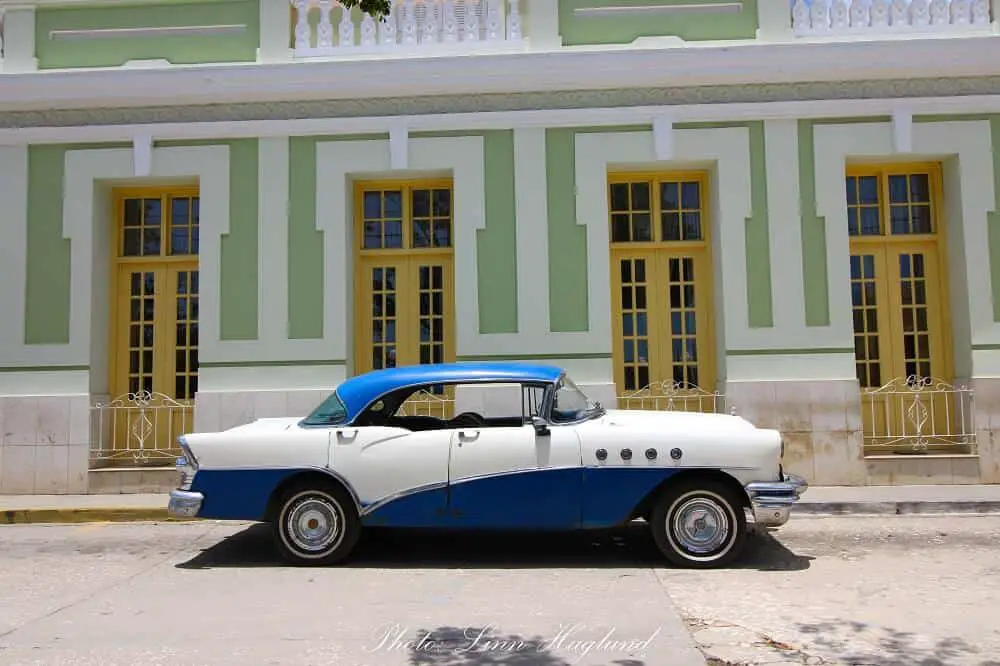 So, here is a list of things to bring to Cuba.
Clothes
Any clothes are appreciated, and they don't have to be new. You can easily bring old clothes you don't use anymore or collect clothes from friends and family to bring with you.
I often ask at work if anyone has children's clothes they need to get rid of before I travel. You have no idea how many bags I get with perfectly fine clothes both for children and adults.
This is probably one of the easiest things to bring to Cuba. You can also leave clothes or towels behind that you have used on your trip and don't need anymore.
Shoes
Compared to a regular Cuban's income, shoes are extremely expensive in Cuba. You might think it's cheap with 10 dollars a pair, but if your monthly income is 20 dollars you might rethink that.
Again, shoes don't have to be new. Maybe you have a pair of shoes at home that you never use or that you bought a little bit too small and never went back to the shop with. Bring them with you. Someone might need them.
Flip flops
On a tropical island like Cuba, flip-flops are used daily by most people. Ask your friends and family if they have any flip flops they don't need anymore and take them with you as a gift.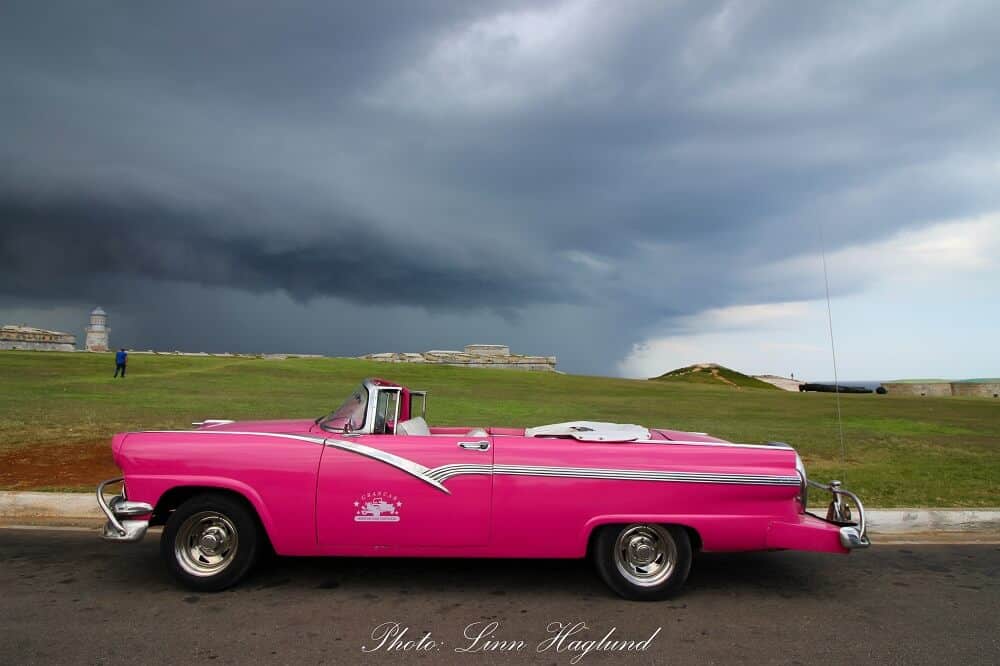 Hygiene products
All kinds of hygiene products are needed said the Cubans I spoke to. You could bring essentials like a toothbrush, toothpaste, deodorant, shampoo, soap, toilet paper, and especially feminine hygiene products.
Medicines
Medicines can be hard to get sometimes as pharmacies run out of products. Those who talked about the need for medicines mentioned mainly painkillers like Paracetamol or Ibuprofen but also anything for muscle pain.
School and office supplements
Education in Cuba is obligatory and free. However, they have to buy their own school supplies. Therefore, most people I spoke to mentioned the need for pens, pencils, erasers, pencil sharpeners, writing books, etc.
Have you booked your flight to Cuba yet? If not, What are you waiting for? Book your flight to Cuba now.
How to give things to people in a responsible way
There is always some question about giving away things as a traveler. Is it ok to hand out t-shirts to random people on the street or to visit a school in school hours to give out pencils and books? Absolutely not. These are just a couple of the things you shouldn't do as a responsible traveler.
But why? Well, first of all, you don't want to make people get used to the fact that tourist means free clothes. When people get used to that, you might find yourself being attacked by people wanting you to take off your t-shirt to give it to them the next time you travel to Cuba.
In fact, while in Trinidad, I experienced various people sitting by the street begging for clothes.
Nobody wants that.
The best way to give away things in a country where you probably won't find any organizations to distribute is to make friendships first.
Once you have made a connection with someone it's easy to find out what they would need and what could make their life easier. If that person has kids, then give her some children's clothes if you have some in your bag. If you see that the guy you are talking to has an old t-shirt, give him a new one.
When I visited Cuba, I was encouraged by locals to visit schools and give pens, books, etc. directly to the kids. I am sure they didn't think about the consequences of being disrupted in a learning situation. Would you like your kids to be disrupted in class by someone visiting? I know I wouldn't.
It takes a long time to get back your concentration again after being interrupted. This goes both for the teachers and the students. The children need to concentrate on the topic while in class.
Therefore, if you want to visit a school, try to organize a visit after school hours. However, it is probably best to give away those school utensils to someone you get to know that have kids at school.
It could be the owner of the Casa Particular you stay at or the driver of the shared taxi.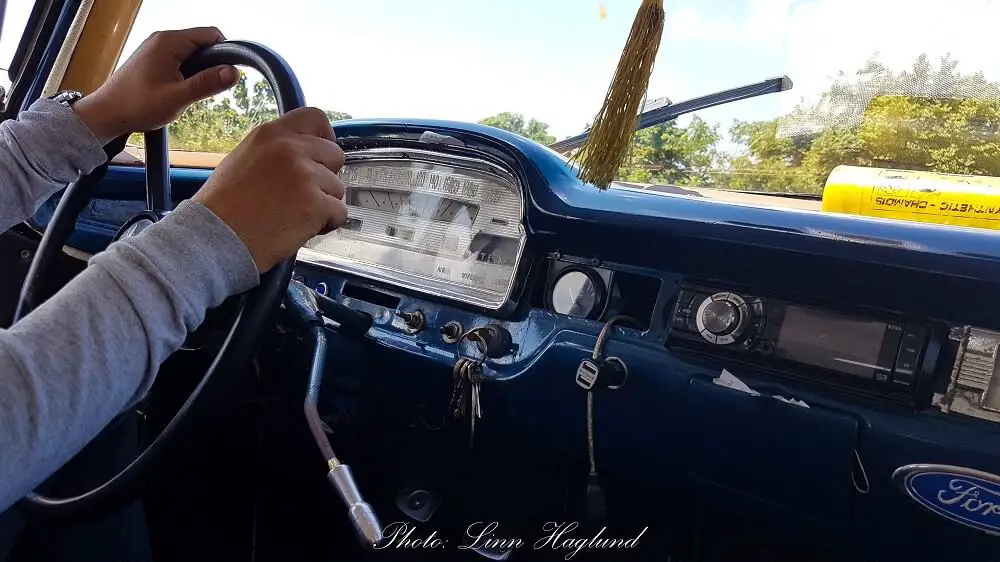 Suggested reading: A complete guide to unique things to do in Cuba
Ways to support the Cuban people
Altogether, the main rule to make sure the locals get any benefit from your stay is to only use privately owned businesses when you travel in Cuba. These businesses have to pay high taxes to the government, but at least they get some of it and you help them improve their way of living.
Stay in Casas Particulares
Casas Particulares are privately owned rooms or apartments for rent, usually in the same house as the owner lives. It's different from place to place if you have breakfast and/or dinner included in the price or if they charge extra for meals. Some places don't offer meals at all.
They often help with booking tours in the city and surroundings and you will always get help to find a taxi when you need one.
Most Casas Particulares include a private bathroom, though you have the odd place that offers dorm rooms with a shared bathroom for a cheaper price.
Staying in Casas Particulares is a great way to connect with the locals and learn about the Cuban culture and way of living.
It is extremely expensive to run a Casa Particular. A large percentage of what you pay for the night go straight to pay taxes. Often, I looked at the house and thought they were quite wealthy for Cubans. Then I got to talk to them and learned all the years of hard work behind every little detail they had bought and all the personal offerings they had had to make to get there.
I spoke to one couple that had got a divorce on paper to be able to build an extra room to rent out. Then they had written over half the house in their son's name to build a third room for rent. It had taken them 12 years from they started to build the first room. They had now waited a couple of years for the permits to build a room number 4, they didn't know when that would be granted. I asked how long that would normally take. "Whenever the government wants to", they said.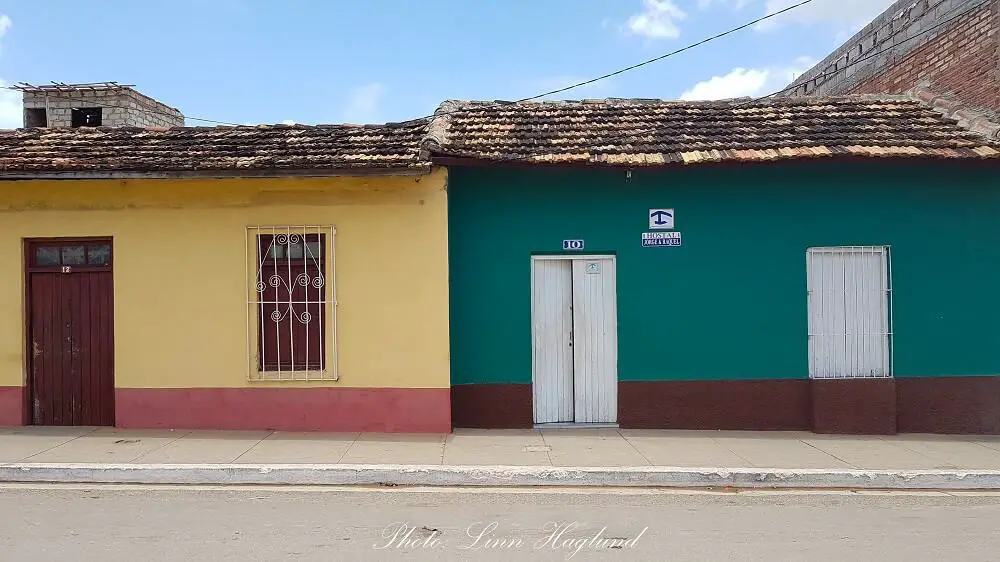 Take privately-owned taxis and private shared taxis
When you take a taxi somewhere, make sure it is a private one. You distinguish them by not having the taxi sign on the car. They are usually just regular, old cars with a taxi sticker in the front window. Also, they are the only ones you can bargain on the price.
If you ask in your Casa Particular to call for a private taxi, they usually have a friend that drives a taxi that they can call.
For any longer distances, especially if you travel solo, you should get a private shared taxi. This way you pay for a seat, but there are more people in the car, usually going to the same place or somewhere on the way.
Note: The bus service in Cuba is government-owned. Though this can be a cheaper alternative, it doesn't support the locals.
Take bicycle taxis
The bicycle taxis are also privately owned and a good way to get from a place to another within a city/town. However, make sure you don't overload the bike with heavy luggage. It is a person pedaling after all, and you don't want to trigger any injuries that take his livelihood away.
Take a tour in a vintage car in Havana
The vintage cars in Havana are all privately owned. They are inherited from generation to generation. Those lucky enough to have one in their family are now taking advantage of doing tours of Havana for tourists.
The owners pay a license to drive a taxi as well as high taxes on their income. However, it is a good way to support Cuban families in the capital city. The drivers are usually more than happy to explain everything about the attractions you drive to.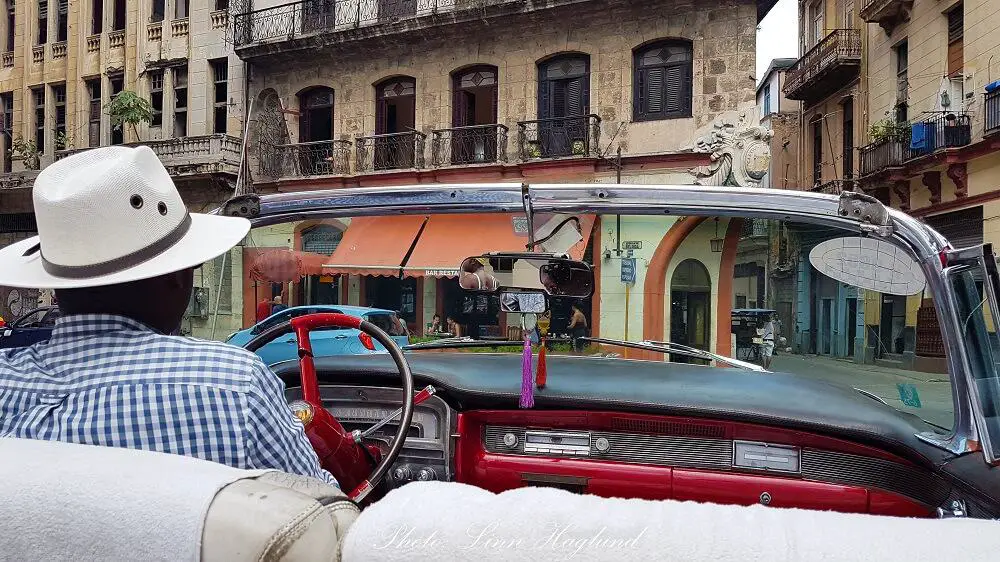 Book a private local guide
Booking a private local guide that can teach you about the local culture and way of living as well as giving a deeper insight into the destination is a positive thing for both you and the guide. While you learn new things from a locals perspective, the guide gets an extra income to support himself and his family.
You might also like: El Nicho waterfalls
Responsible tourism in Cuba
Supporting the locals in the above ways doesn't mean we should stop taking the right choices concerning responsible tourism as a whole. Supporting a privately-owned business that runs unethically in any way is never ok. Make sure your tourist money goes to the right causes as in any other destination.
Make sure you check out this perfect 10 day Cuba itinerary for responsible travelers.
Animal tourism
There is a fine line between supporting the locals and unethical animal tourism. You want to support privately owned businesses. But what if these take advantage of animals for tourism?
Horseback riding in Viñales, as an example, is it ethical? One thing is if the locals use their horses in their daily doings. Another thing is that their horse has to take tourists every day. Because what happens when tourists bring in money and the demand becomes larger? The horses have to work more, they start to become worst taken care of, and at the end, they become a money-making machine.
Also, you should avoid horse carriage tours in the cities, for the same reasons. In addition, these horses have to work in a stressful environment with cars and people, often in excessive heat.
There are also some zoos and areas where wild animals are held captured so tourists can see them. Stay away from these places and try to support businesses that promote ethical animal tourism where you can see them naturally in the wild.
When I went scuba diving in Bay of Pigs and Cueva de Los Gatos, there were a couple of guys doing their first dive ever. When they came back up from their dive, they were completely mesmerized about the experience. They had seen so many fish, and they explained how the dive instructor had fed the fish to surround them.
This is not a good thing to do. First of all, it makes the fish dependent on humans and they start seeing us as a food source. With time it changes the ecosystem as the natural fish food will not be eaten. Second, what are they feeding the fish with? I am sure it is nothing they find naturally underwater. This can lead to deceases and irregularities in life span etc.
Ask upfront if they feed the fish, and go with a different diving company if they do. Or nicely ask them not to.
Waste
Waste is, in general, a large problem in most countries in the world. Cuba is no exception. I am not sure how the country manages its waste, though I recommend you always throw your rubbish in the nearest bin.
The best is always to try to produce as little waste as possible. Easy ways of doing that are to say no to plastic takeaway wrappings and plastic straws.
READ: Best hikes in Cuba
Bring a filtered water bottle
To reduce both plastic waste and save money, I recommend bringing a reusable filtered water bottle. This way you can fill up water wherever you are without buying plastic bottles. In general, water is expensive to buy in Cuba, and when outside the cities it can sometimes be hard to get hold of.
I use LifeStrawGo filtered water bottle and didn't buy a single water bottle on my trip to Cuba. The best of buying a Lifestraw bottle is that you also support a water project with every cent you spend. When I bought mine, I also gave clean drinking water for a whole year for one child.
Get your LifeStraw filtered water bottle now!
Pin it for later!