The Caribbean is truly one of the most beautiful regions in the world, without a doubt. It's a bucket list destination for many people. And rightfully so!
The islands that make up this region, are like a little slice of heaven: The climate is gorgeous for much of the year. The islands are diverse in landscape and species. And the culture of each island is equally diverse. And equally amazing.
You might be tempted to take a cruise throughout the Caribbean to tick off as many islands as possible on your bucket list.
But I challenge you to step outside the box and really experience an island or two at a slower pace by backpacking in the Caribbean. To explore on a deeper level – keeping responsible tourism in mind.
There are so many benefits of the slow travel movement. And what better place to embrace this concept than an island in the Caribbean? 
So let's take a look at backpacking in the Caribbean and why it's a more sustainable approach than going on a cruise.
Disclosure: This post may contain affiliate links. That means that if you make a purchase through one of those links, I will get a small commission at no extra cost to you.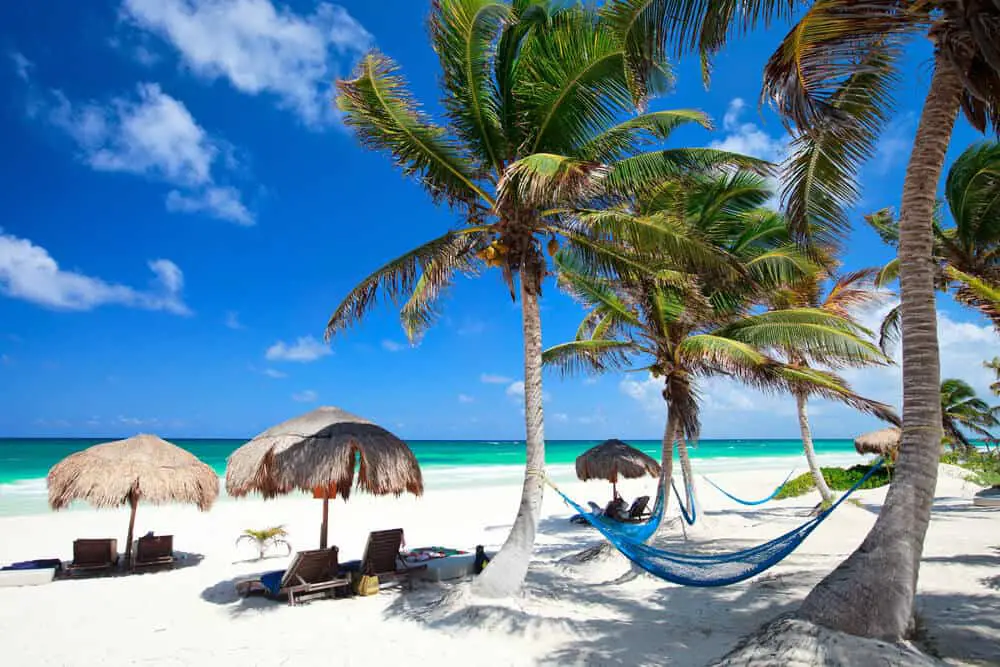 Benefits of Backpacking in the Caribbean
There are a ton of pros to backpacking in the Caribbean! 
For one, it's a great way to slow down and really enjoy the nature all around you (and let's face it, all that gorgeous nature of a Caribbean island is why millions flock there every year, right?). 
Slow travel is really the ultimate way to get to know and appreciate a destination and all that it has to offer. It's certainly a key factor in eco-conscious travel. 
Eco-conscious travel is gaining in popularity. And awareness about the stressors on the environment due to travel is rising as well. Not every vacation needs to be restricted to natural environments to be considered ecotravel, but it certainly is the most obvious example. 
Being eco-conscious not only helps the environment (lessening your carbon footprint), but it offers benefits to the traveler too.
Nature travel, such as hiking, leads to many health benefits like mood improvement and mental well-being, hypertension reduction, and a rise in life satisfaction. 
So it's really a win-win.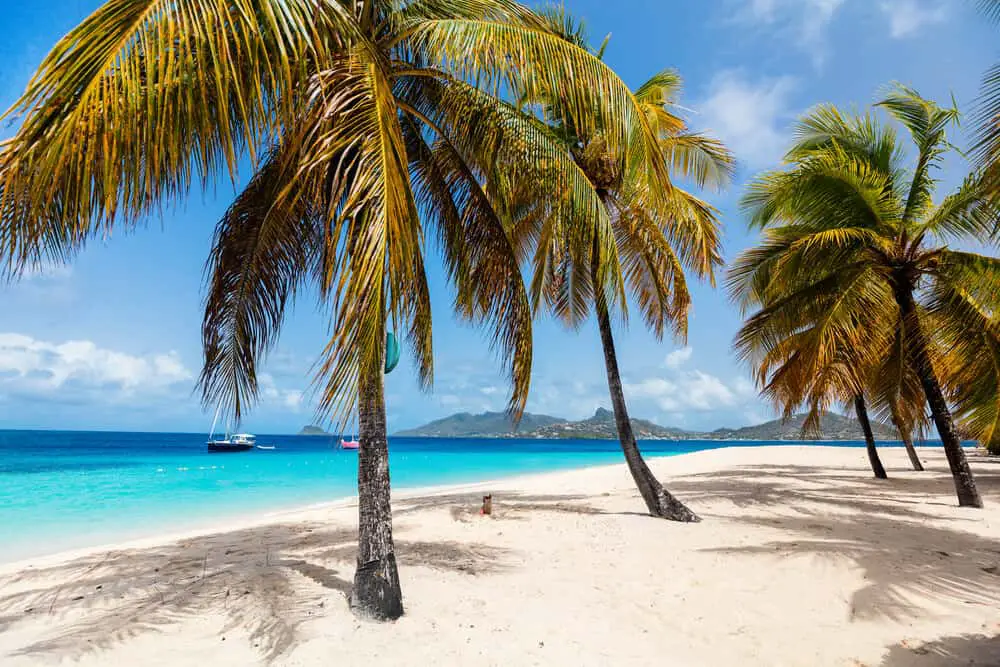 Where to Backpack in the Caribbean
Here are five great locations in the Caribbean every backpacker should check out!
Puerto Rico
Puerto Rico is a wonderful destination for backpacking! There are loads of nature reserves and parks for wandering to your heart's content.
There are six distinct regions in Puerto Rico. Some of the best regions for hiking and backpacking are as follows: 
The east has Puerto Rico's famous rainforest, El Yunque. In the south, you'll find just the opposite in the Guanica Dry Forest Reserve. The Guajataca Forest in the west has 27 miles of trails, including one that leads to the Cueva del Viento (a cave with an outstanding view!) 
Puerto Rico also has a variety of budget stays for backpackers. There are plenty of hostels, especially around San Juan, as well as affordable B&Bs. There are also accommodations called Paradores. These are family-run properties wherein the locals provide hospitality at affordable rates, and the traveler gets an authentic taste of the culture.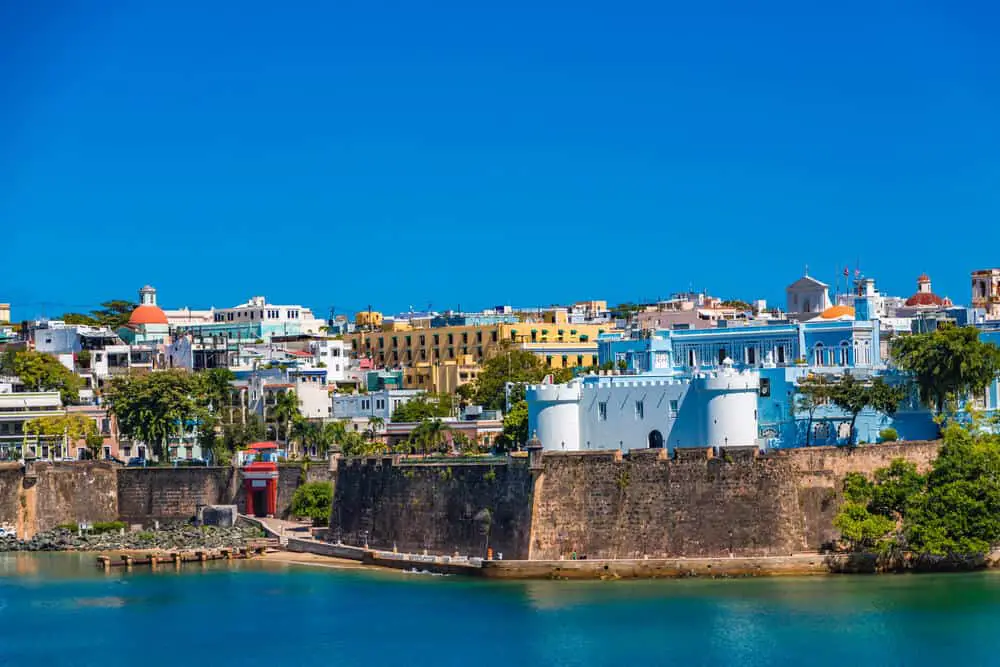 Cuba
Backpacking in Cuba is a unique experience. There are so many fun and unique things to do in Cuba and traveling around the country is easy with shared private taxis supporting locals directly.
Not many think of Cuba as a hiking destination. But it's a natural paradise which also means there are affordable things to add to your Cuba itinerary.
Cuba has 10 national parks (2 of which are UNESCO heritage sites) and many mountain ranges.
There are many incredible hikes in Cuba of varying difficulty levels. For example, El Nicho is just a short walk, but it has several waterfalls to check out as well as swimming holes to cool off in.
If you want a more challenging, yet doable waterfall hike, try reaching the mesmerizing Vegas Grande waterfall.
Then there is El Yunque Mountain (not to be confused with El Yunque rainforest in Puerto Rico). This one is more extensive and requires a guide.
When backpacking in Cuba, you'll find affordable lodging in the Casas Particulares. These are accommodations provided by Cuban residents.
You'll not only save money while truly helping the locals, but your experience in the country will be that much enriched by getting to experience the authentic culture of the people.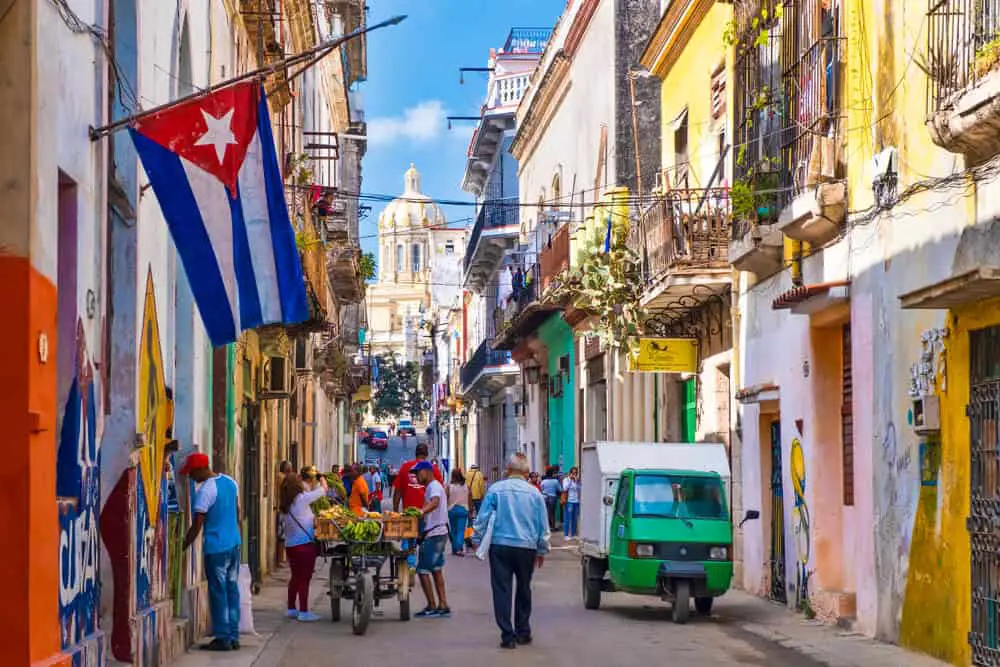 Dominica
Dominica is known as "the nature island". It is an untapped destination for eco-travel and hiking, perfect for conscious backpackers.
It's made up of rainforests, mountains, volcanos, and gorgeous waterfalls (and the second-largest hot spring – Boiling Lake). A hiker's paradise!
The hikes are incredible and varied. So if you're looking for a challenge or just a serene peaceful walk, you've got it.
The Boiling Lake Trail is an all-day hike that will take you through a rainforest and to the peak of a mountain. The Waitukubuli National Trail is a 124-mile-long trail! It has 14 segments that can all be hiked as separate trails. Then there is The Titou Gorge Canyoning Trail where you can repel down several different waterfalls. 
There is no public transport in Dominica, but there are privately owned minibusses that cost the price of a bus, so you can easily get around.
Dominica also has budget hotels as well as guest houses if you want to experience a more local feel on your trip.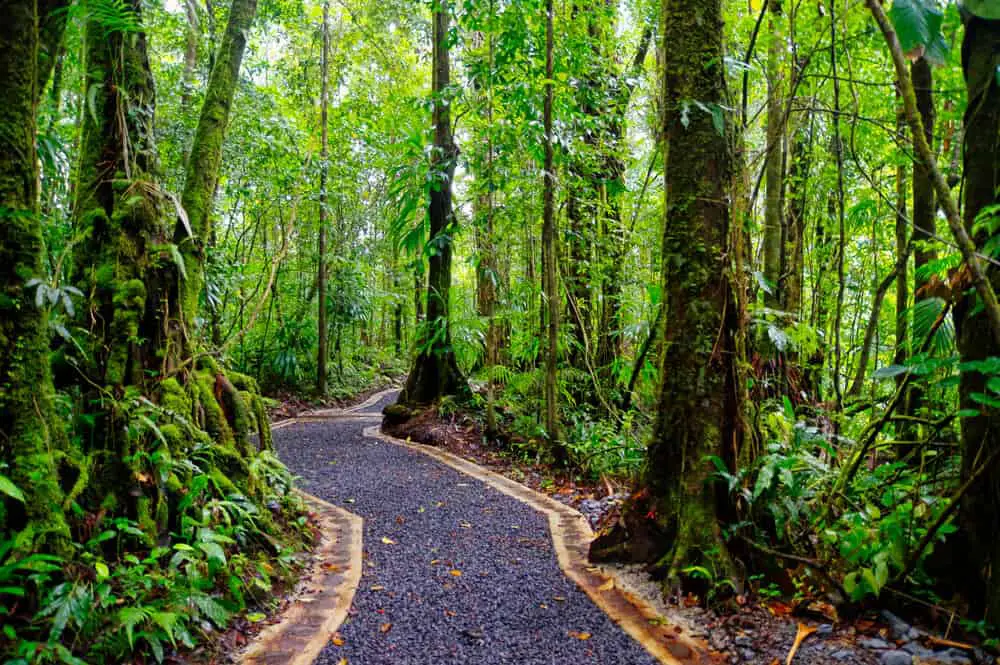 Guadeloupe
Guadeloupe is another island nation and one of the most beautiful off the beaten path destinations! 
Visit Basse-Terre for excellent hiking, chasing waterfalls, and epic views. This island in the chain of Guadeloupe islands is home to the Guadeloupe National Forest (a UNESCO Heritage site).
Hiking there you'll walk through the rainforest, encounter beautiful waterfalls, and ascend the volcano, La Soufriere.
Deshaies is the perfect area on Basse-Terre for nature lovers. There are a few hostels on the island and getting around is easy by bus or by renting a motorbike.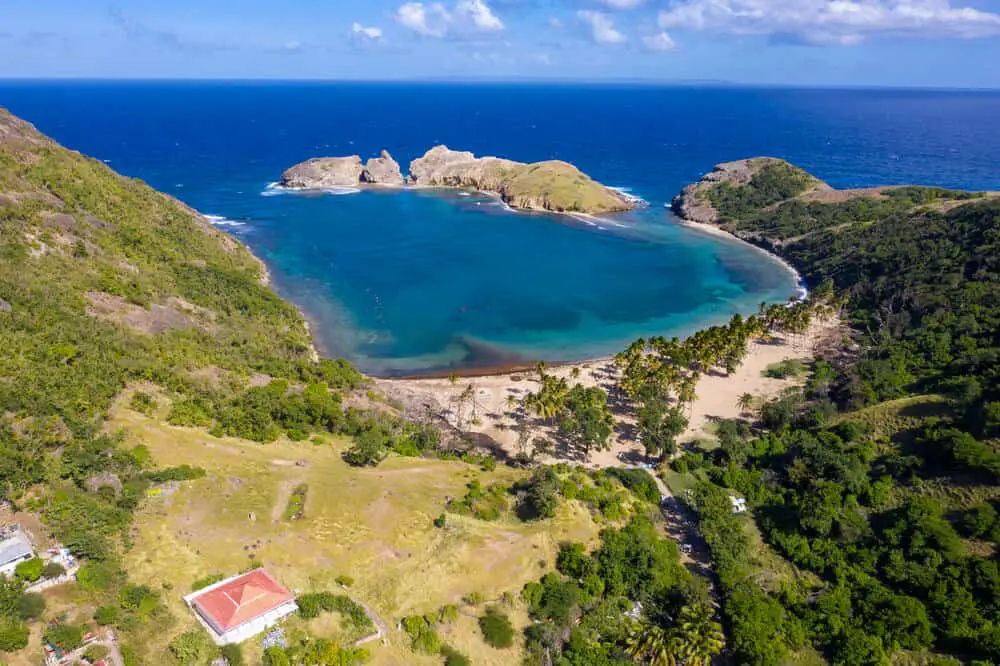 St. John – US Virgin Islands
St. John itself is a haven for backpackers! The whole island has a very slow, chill vibe to it. Snorkeling, chilling at the beach, and hiking are among the top budget activities to do on the island, but it is also a haven for diving. Because much of it is a national park, there are ample hiking trails to explore.
St. John is home to the Virgin Islands National Park (the only US National Park in the US Virgin Islands). It was established in 1956 and covers almost all of Saint John. 
It's run by the National Park Service and has several opportunities for nature lovers to explore. 
It's a fairly affordable island and there are camping grounds on Cinnamon Bay Beach.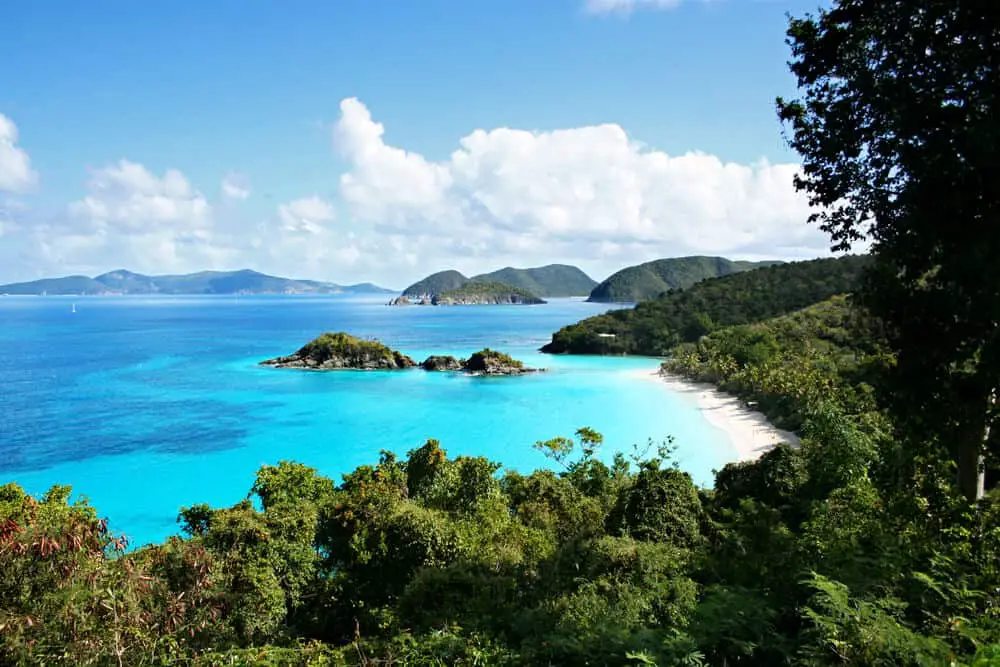 The Future of Ecotourism in the Caribbean
First, let's define ecotourism (at least for the purposes of this post). When we talk about ecotourism, we generally mean tourism or travel that's primarily focused on the natural history of the region as well as the appreciation and patronage for the sustainable eco-development of the area as well.
Backpacking is a means of travel that often is mistaken for cheap, fast travel, excessive partying, and not giving back to the community.
However, when I talk about backpacking, because when I'm not traveling by van, I'm a backpacker full-on, it is the quintessential example of slow travel.
Traveling with a backpack, staying in hostels, homestays, or budget hotels does not necessarily mean that you don't spend money on your travels.
It might mean that you choose activities that are affordable or free, like snorkeling and hiking, but it also means that you pay for experiences like scuba diving and boat trips over an expensive hotel.
That you might choose to do a Workaway, volunteering for your accommodation to give back to the community and nature. This can be planting trees, working on a local eco-project, or building a meditation center.
It might be that you choose to buy your new clothes from a local woman that has made them from local, organic materials. It might mean that you spend more time in one location getting to know the locals and creating a connection with them.
Making it affordable for yourself so that you can make travel last longer, does not equal unsustainable travel.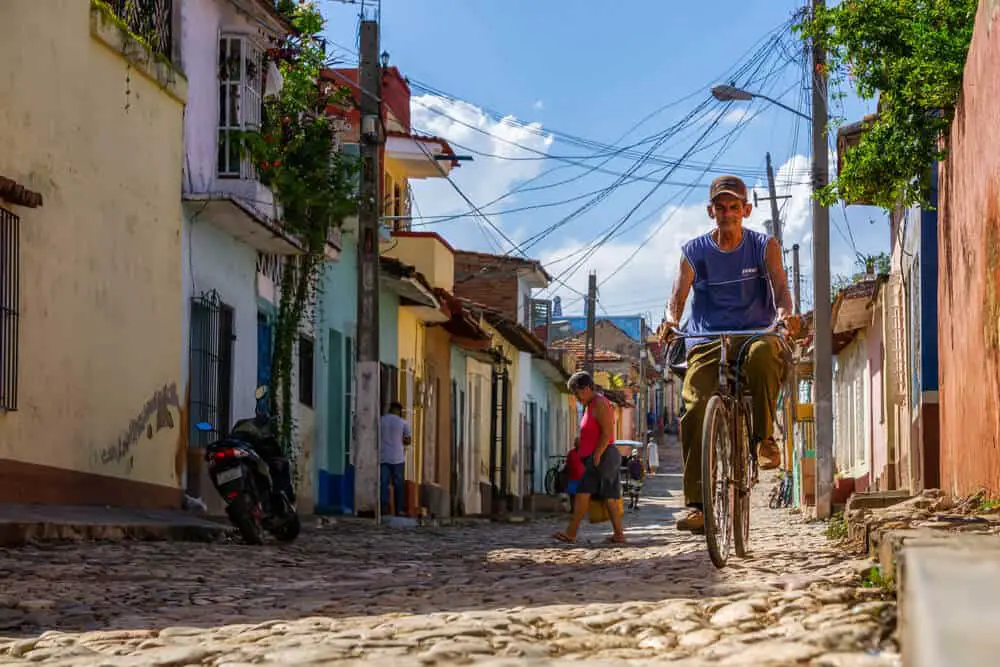 Ecotourism is projected to grow by 15% per year over the next decade. It's growing, and fast! The younger generations have really taken to it over the last few years, but it's nothing new.
There have always been hotels that have stressed ecotourism (especially in destinations in the Caribbean). But now major chains are following suit. 
And tour companies as well. There are many backpacking tour opportunities throughout the world.
One travel industry sector that isn't keeping up with this trend is cruising.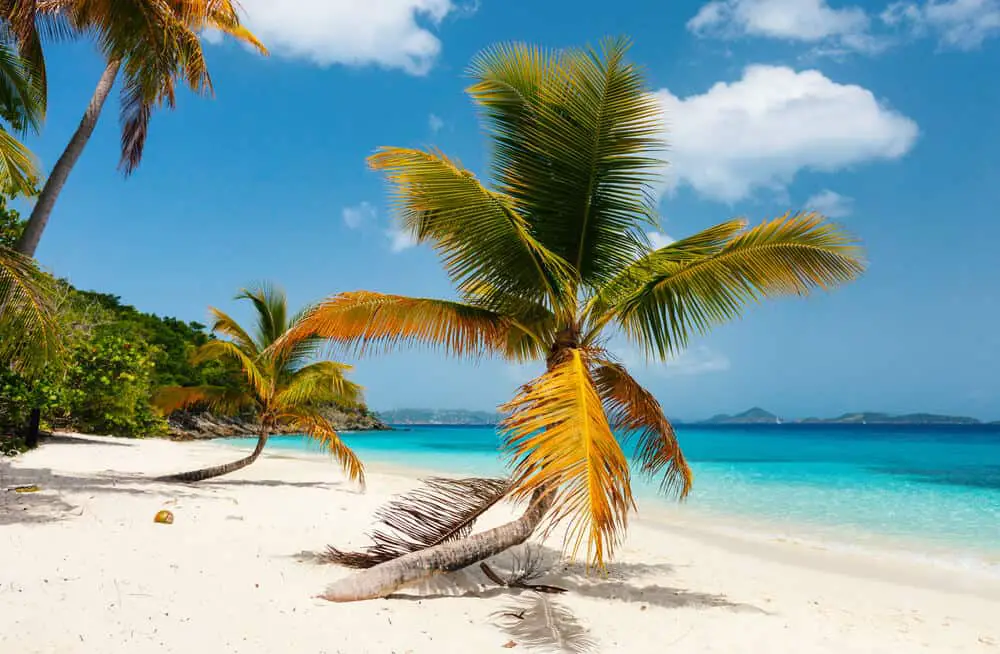 Why avoid cruising the Caribbean
A Caribbean cruise is the opposite of slow travel. 
As the massive ships whisk you from port to port (a different island each day) they are burning about a hundred tons of fuel daily. In fact, a large cruise ship can have a carbon footprint of as much as about 12,000 cars. 
They're horrible for the coastlines of the islands. They are huge polluters. And they encourage travelers to basically invade a destination for about 8 hours at maximum.
Travelers never get to really know the area, the flora, and fauna that makes each island unique, nor the people whose island is home.
How much can you really get to know an island if you're rushed on, given an afternoon to "get to know the place," and end up just having a drink and buying some trinket at a generic souvenir shop that you don't really need and will more than likely end up tossing a year later?
because you have everything you need on the cruise ship, food, shops, bars, pool, etc.
There are really no benefits for the destination and the natural environment. Personally, I have been against cruising my whole life, and more and more once I started to really understand the negative effects of cruise ships on the destinations.
In every cruise destination I have visited, I have talked to locals that are sick and tired of the cruise tourists flushing onto land, creating a whirlwind, and then leaving again. I have talked to locals that have moved away from their comfortable city or town to get away from it – because they don't feel comfortable in their own hometown anymore.
Do you want to contribute to that?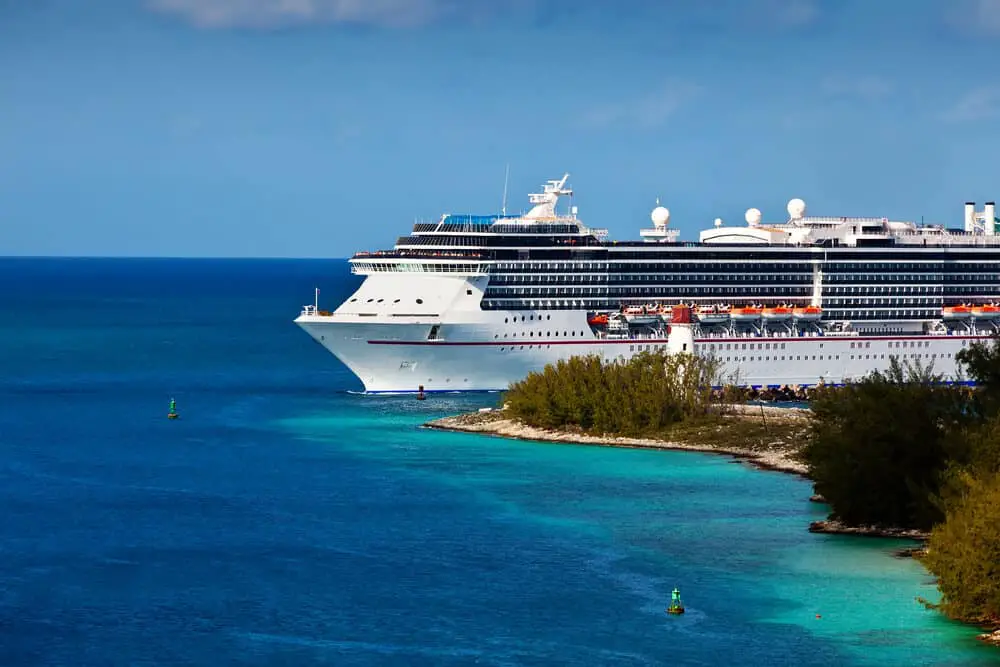 Common FAQs for Backpacking in the Caribbean
Is the Caribbean good for backpacking?
Well if you've made it through this entire post, then you'll know that backpacking in the Caribbean is an excellent choice! It might not be as budget-friendly as other destinations, but you can still travel affordably through most of the islands.
What is the safest country to travel to in the Caribbean?
There is no 100% "safe" island in the Caribbean. But with that said, some islands do have a lot less crime rate than others (mainly due to the economics of the islands). Some of the safer islands include St. Barts, The Virgin Islands (both US and British), the Cayman Islands, and Cuba.
It's always important to do your research on the particular island you choose to visit with regard to the crime rate. Check travel.state.gov to check the country and US govt travel guidelines and recommendations.
And then no matter where you're traveling (whether it's backpacking in the Caribbean or sightseeing in Vienna), ALWAYS practice caution! Be aware of your surroundings. Keep your wits about you. And don't drink too much (or anything else that puts you in an altered state of mind).
Where can I backpack in the Caribbean?
Many islands are prime for backpacking in the Caribbean. Check the above recommendations if you haven't read through them yet. Your best bet is to pick an island a little off the beaten path. One that is known for its nature and rugged landscapes rather than for its party culture and nightlife (like Dominica). 
Some of the larger islands, like Puerto Rico, will have a bit of both. This is great if you want the best of both worlds (or to be able to luxuriate a bit or reacclimate to society before your vacation ends).
Which Caribbean island is best for exploring?
This one is a bit of a subjective response. There isn't really ONE best island for exploring if only for the simple fact that everyone has a different must-have on their list, right?
There are, however, some islands that have way more nature trails and withstanding historical landmarks that lend themselves to better exploring. 
Some great islands to consider: Puerto Rico, Dominica, Guadeloupe, and Cuba.
Can I backpack in the Caribbean on a budget?
Yes! You can definitely backpack in the Caribbean on a budget. In fact, if you're on a budget, backpacking is one of the best ways to travel. Hotel services make up part of the highest costs of vacationing. Backpacking is a great way to skirt that hefty price.