With the explosion of armchair travel that came with the recent global travel restrictions, there is one thing I have noticed. There is just as much unsustainable armchair travel as there was unsustainable travel before the coronavirus outbreak.
You want to travel, I get it! But keep the principles of sustainable travel in mind when you choose your mode of armchair travel. There is so much more to sustainable tourism than the environment. I like to consider 3 different sides of it and if one of them is not respected, or if you have a doubt if it is, then it's probably better to skip it.
Those three pillars are respect to the locals, animals, and the environment.
That means, that if you support an activity that gives money to the local economy, like pay a local for a chained monkey to dance, you support one third of the sustainable chain, you feed a local family. But on the other hand, you step on one third too, and that is animal welfare. You pay for that monkey's miserable life in chains, probably being beaten to obey.
So that's an activity you don't want to support. Now, that goes for armchair travel too. There are millions of alternatives out there and I will give you a few tips in this post to help you choose the right ones.
But first, let's look at what armchair travel is.
Disclosure: This post may contain affiliate links. That means that if you make a purchase through one of those links, I will get a small commission at no extra cost to you. If you have any questions about these services or products, feel free to ask me.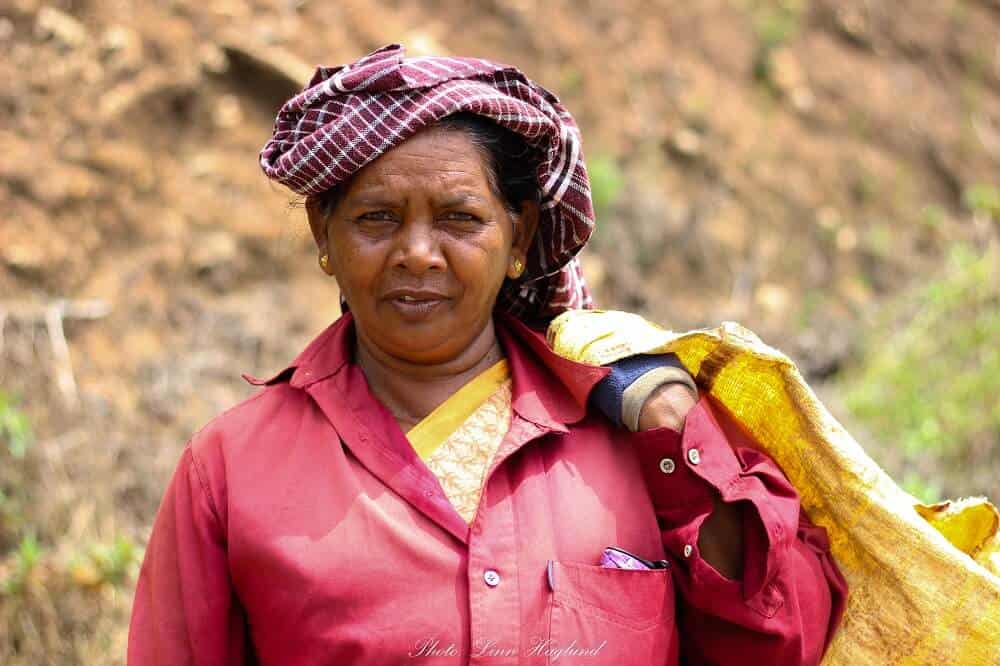 Armchair travel meaning
Finding a satisfying definition of armchair travel was not easy. In 2018, the Collins dictionary rejected a new suggestion to defining armchair traveler: "someone who finds out what a place or location is like by watching travel programs on television, looking at internet websites about travel or reading books about travel."
The rejection was based on already having a definition for it: "An armchair critic, fan, or traveller knows about a particular subject from reading or hearing about it rather than from practical experience."
I sensed certain negativity over the mentions of armchair travelers in my searches. Considering armchair travelers as better-knowing because they have read/seen about the destination but not actually traveled themselves. And this might be true to some extent, absolutely!
Thinking about all the people that advised me from traveling to India because it was dangerous to travel there as a woman. Or everyone that advised me from traveling to Iran because they are all criminals.
Yes, there are people that think they know better when they haven't traveled to a place themselves. Personally, I don't think of these as armchair travelers, but more likely people that believe everything they see in the news.
Armchair travel, on the other hand, can be something wonderful for everyone that don't have the chance to travel. It isn't anything new, as people have always enjoyed seeing documentaries about far-away cultures and reading books about round the world journeys. Oral storytelling has been an important part of different cultures for as long as we know.
To me, armchair travel is anything that takes you to distant places from the comfort of your own home. It could be a good travel book, a travel movie, travel documentary, a virtual tour, a YouTube video, looking at travel photos, you name it.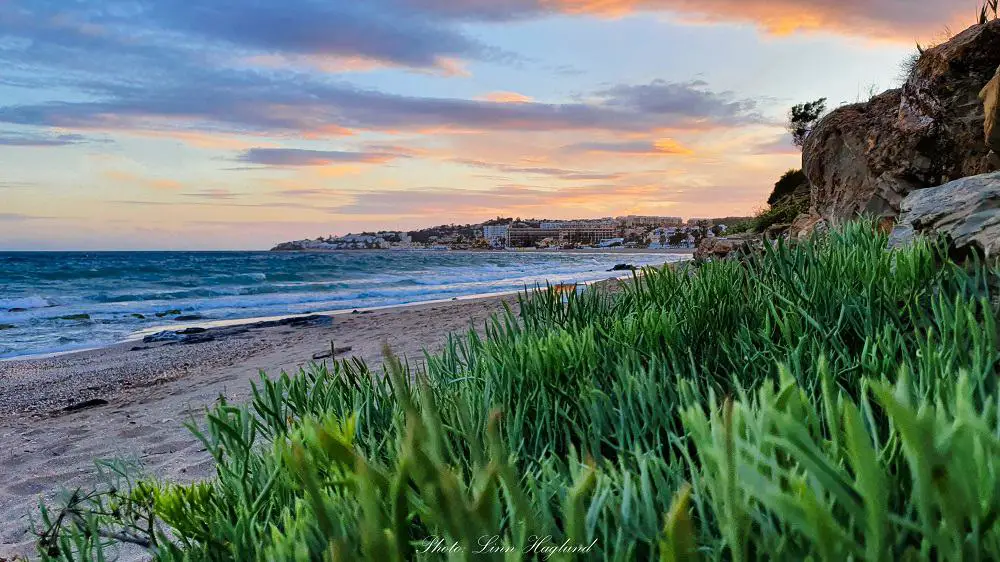 ---
Plant a real tree from the comfort of your home with Click A Tree
---
Armchair travel to avoid
Armchair travel means you bring the world to the comfort of your home, thus it gives a certain distance to the activity you're doing. This doesn't mean it is ok to practice unsustainable armchair travel activities.
Unethical tour companies
Just like when you travel in real life, you should research the company you choose for virtual tours and make sure they don't support unethical activities.
It might not always be easy to know, but as long as you do an effort and look at a few alternatives it is easier to make a sound decision.
As an example, I was asked to collaborate with a tour company that does vegan tours. Sounds ethical, right? But when I researched the company, I saw that they also included unethical dolphin shows on other tours. That was a resounding no from me.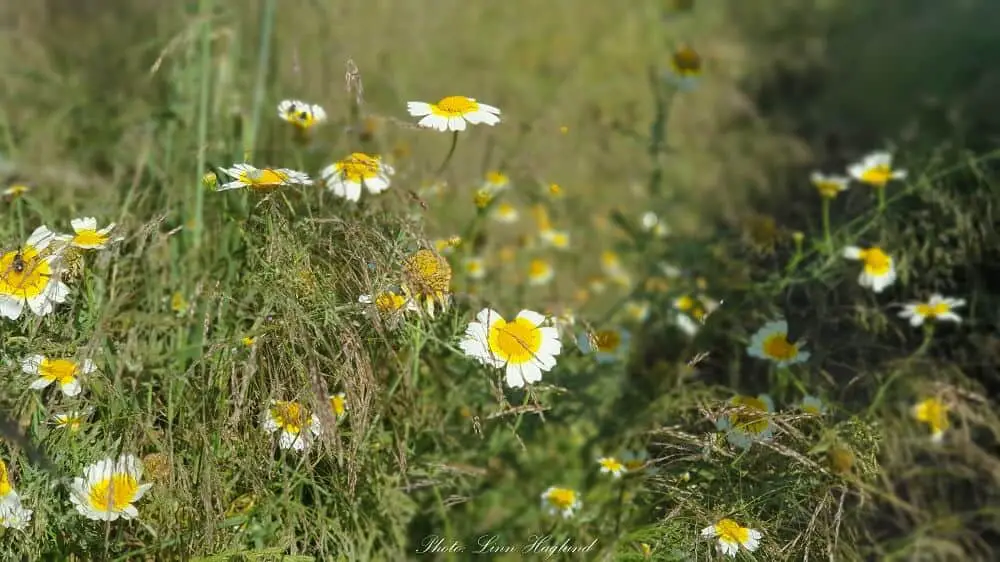 Zoo's
If you have hung along on my blog for a while, you know I'm a big advocate of ethical animal tourism and I have written extensively about unethical animal tourism activities to avoid. Among them, zoo's.
Unfortunately, zoo's have become an entertainment arena where animals are not looked after as they should. Animals show distress from not being in their natural habitat and are bred to show off their cute babies to tourists.
The zoos serve the tourists and not the animals. That's where the issue lays.
Luckily, there are ethical ways of exploring wildlife virtually, and you can check out live cameras set up by waterholes or join virtual safaris. Just make sure you join an ethical safari company.
Aquariums
Aquariums are really just the same as zoos merged in water. During my research, I even came over a whale shark in an aquarium. I have no words.
These are creatures that need a lot more space to move than what an aquarium can give. They are migratory fish which means they swim far distances in the wild, and females can cover up to 67 kilometers in one day!
A general rule of thumb is to never support any tourism business that keeps animals in captivity.
There are many ethical alternatives to aquariums like going on a 360 virtual underwater tour, like this one with National Marine Sanctuaries:
Another ethical alternative is The Dolphin Swim Club who works with ethical virtual experiences of swimming with wild dolphins. Not only for your amusement but also as a cruelty-free alternative to therapy with captive dolphins.
READ MORE ABOUT ETHICAL ANIMAL TOURISM HERE
Ethical armchair travel ideas
Share travel stories with friends and family
Being an armchair traveler together with family and friends can be a lot of fun! Share your travel memories together, all the fun parts, your favorite destinations, your least favorite destinations, your travel mishaps, etc.
Make sure you include ethical learnings from your travels through your stories too. Talk about the time you did something unethical on your travels and explain what you learned and why they shouldn't do the same when they travel next time.
This is a great activity to do over video chat too if you are quarantined in different places.
Quarantours
A Quarantour is an online tour with a local guide in any destination. Cooee is a platform for local guides all over the world to register to do online tours. During quarantine, they will do it from their home and talk about their country, how it is to be in lockdown in their country, and anything you are curious about.
I did an awesome Quarantour with Andrés in Costa Rica. I was meant to travel in Costa Rica in May, but the coronavirus pandemic put a stop to that trip. That's why I thought it would be a great experience to do a virtual tour with a local guide instead.
We had a great chat, I learned a lot, and enjoyed talking about travel in Costa Rica and especially the sustainable part of traveling in the country. This is an activity I recommend highly!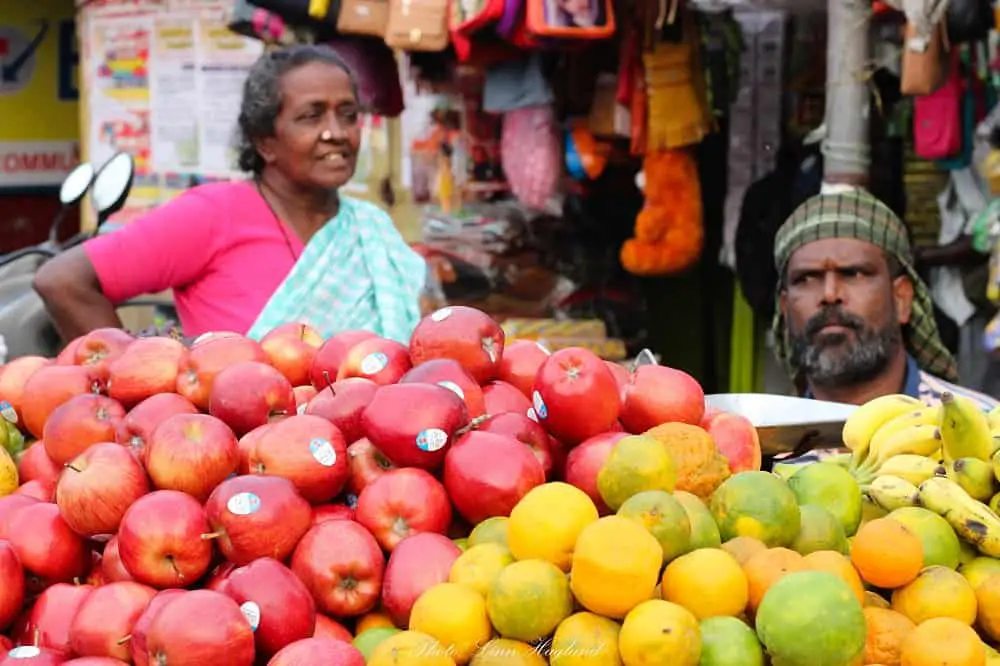 Watch sustainable travel documentaries
Why not watch documentaries that encourage sustainable travel? There are plenty out there and I wrote a roundup on my 10 favorite sustainable travel documentaries so you can pick and choose which ones you'd like to see.
Sustainable travel documentaries can be both educative and inspiring and not all of them showcase the negative side of tourism. There are many that expose stories of sustainable tourism done right and the positive impact it causes on the destination. Those are my favorites!
---
Plant trees to create habitat for animals from the convenience of your home
---
Virtual museum tours
If you love going to museums when you travel, why not watch virtual museum tours from home too? You can now enter the Sistine Chapel and the Vatican in Rome or Le Louvre in Paris without traveling.
There are hundreds of virtual museum tours you can do around the world, so search your dream city and see if you find something you like.
Online cooking classes with locals
If you like cooking, you can travel the world by doing online cooking classes with locals. There are many platforms to choose from, like With Locals. This is a great way to chat with people from other parts of the world and to make a great meal at the same time.
To top up the experience, why not decorate the table as if you were in the country you're cooking from?
Read cultural travel books
There are many great travel books you can read that are educational on the culture of the country they are set, even if the books are fictional. I have a few favorites, like Three Cups of Tea, Shantaram, and In Arabian Nights.
See here for a full overview of my favorite travel books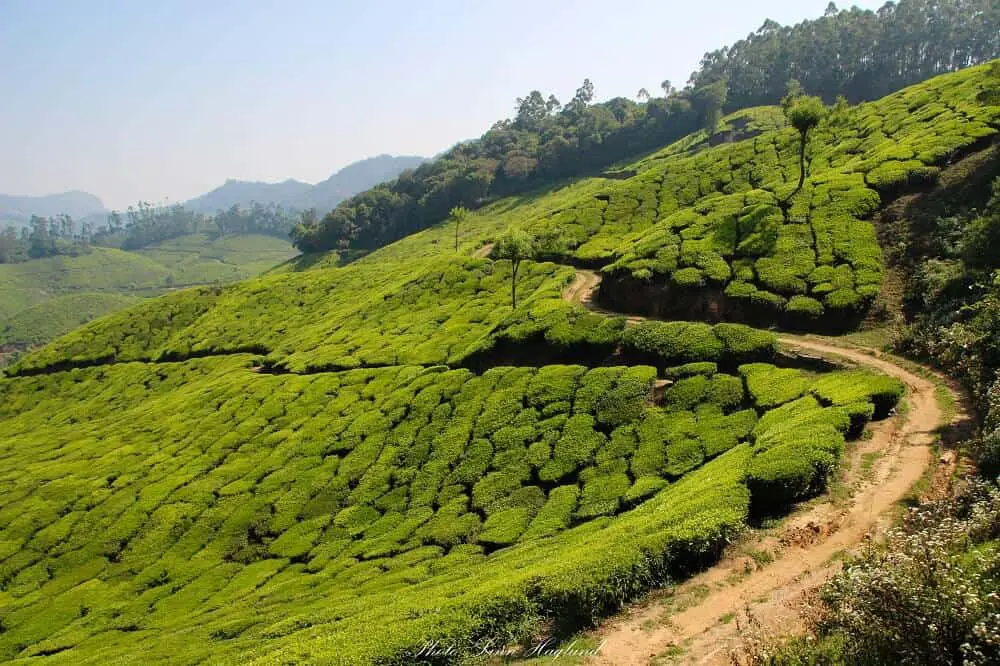 Order takeaway from your favorite international restaurant
For those who don't like cooking or just don't have the time, I'm sure there are plenty of local international restaurants you can order takeaway from. This way, you support a local travel business at the same time as you fill your senses with the taste and smell of your chosen country.
I, for instance, love ordering food from the Indian restaurant down the street and it was the first thing I did once they were allowed to do takeaway again!
If you have options where they pack the food in biodegradable boxes, even better!
Virtual tours of US National Parks
Have you dreamt of visiting the US National Parks but can't get there? Don't worry! Now you can visit them virtually.
While it's always better to walk in nature that seeing it on the screen, these national parks are so beautiful that it's actually worth it! And this way, nature gets a little break from your footsteps.
---
Plant a tree with Click A Tree
---
Read sustainable travel blogs
There are plenty of responsible travel bloggers out there, focusing on sustainability, social enterprises, and altogether how to improve the way you travel.
A few that I really love are Uncornered Market, Veggie Vagabonds, Green Mochila, and The Nomadic Vegan. They are all passionate about the planet with its inhabitants and how you can become a better traveler.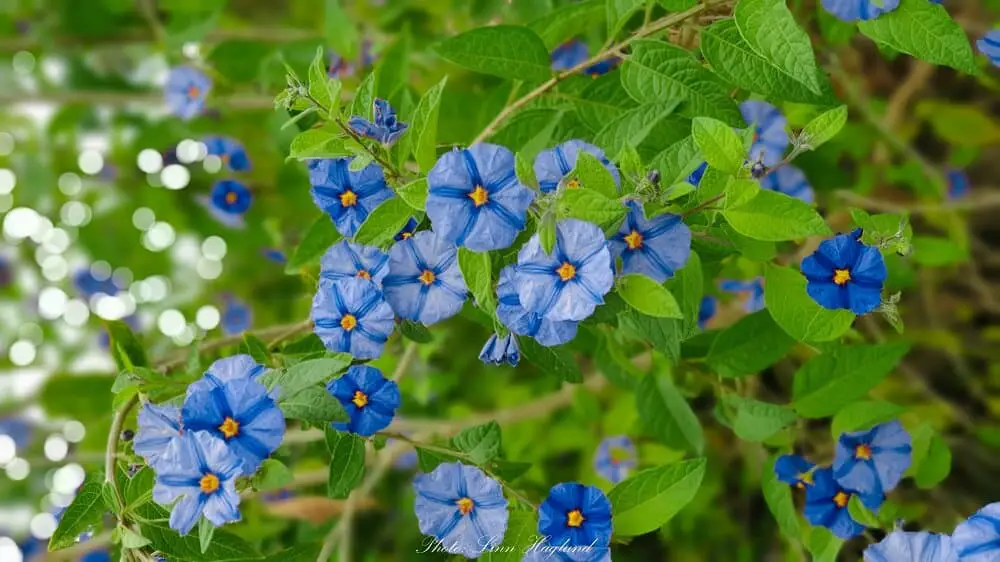 Learn a new language
There are plenty of apps to help you learn new languages, like Duolingo. However, there are even more fun ways to learn languages with a local teacher. And you can easily do this online with sites like Verbling and FluentU.
Plan your future responsible travels
Why not research sustainable tourist operators working with locals to plan your future travels in an ethical way? There is so much joy in planning a future trip and it's so important that while you do it, you research the operators you want to use. Make sure they give back to the local community and that they protect wildlife and its habitat.
There are so many benefits of sustainable tourism and believe me, they tend to create the best travel stories to tell your friends and family after your travels!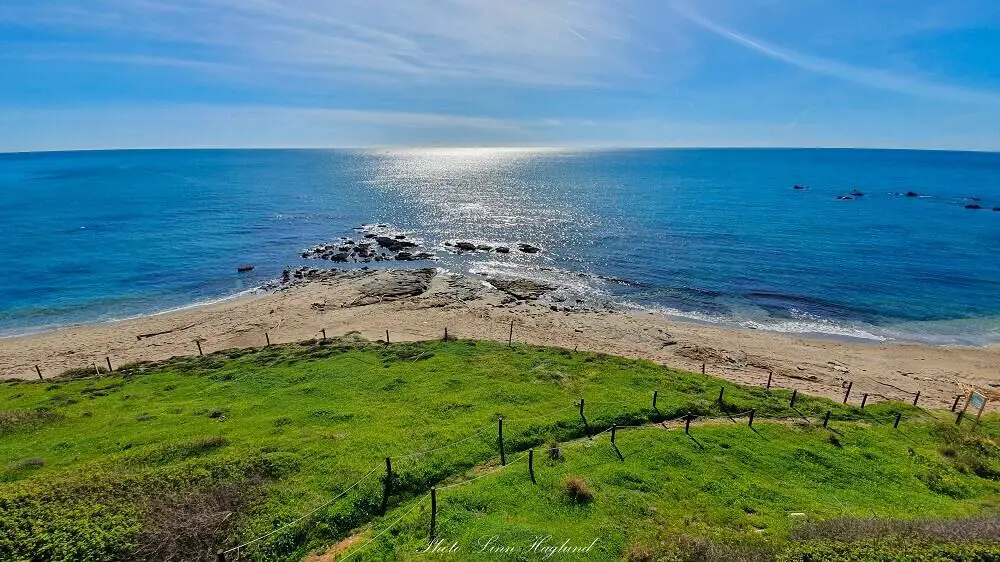 Create your off the beaten path travel bucket list – responsibly
Now that we have a chance to start from zero with the way we travel, I think it is important to think about the huge problem of overtourism that has disappeared with the global lockdown.
If you can choose off the beaten path destinations instead of the previously overtouristed places, you can help to spread tourism once it picks up again.
The already popular places will see huge amounts of tourists anyway, while less-visited countries and destinations will only be happy to see a bit more visitors in the future. As long as they are all responsible travelers.
Reflections
Armchair travel is not so different from actual travel when it comes to doing it ethically. It all comes down to making sure your choices don't have negative consequences.
There are so many great ways of supporting the locals as well as having an unforgettable experience. You can learn a lot about different cultures without leaving home. And maybe some of the above suggestions gives you an idea of a new place to travel.
I hope you enjoy armchair travel in an ethical way! If you have other suggestions to ethical armchair travel, drop them in the comments below. Stay safe!
Pin it for later!