As soon as I decided on going to Iran, a country that is 25% desert, I knew I wanted to stay in a desert oasis. And the choice fell on the tiny village of Garmeh settled in the middle of the Dasht-e Kavir desert in Central Iran.
Blessed with natural spring water and an abundance of lush date palms this tiny settlement was completely abandoned until one man decided to go back to his birthplace and open a guest house.
It soon made more locals seek back home as he created work places for more and more people. After a couple of years this little hidden treasure was discovered by Lonely Planet and now Ateshooni Eco Lodge is the foundation of a once again busy little place where locals can find work, food, and shelter.
Hidden between palm trees are the clay ruins of the old settlement, revealing old paths and gardens now overgrown by grass and old pomegranate trees. Garmeh is a must on your Iran itinerary.
Disclosure: This post may contain affiliate links. That means that if you make a purchase through one of those links, I will get a small commission at no extra cost to you. If you have any questions about these services or products, feel free to ask me.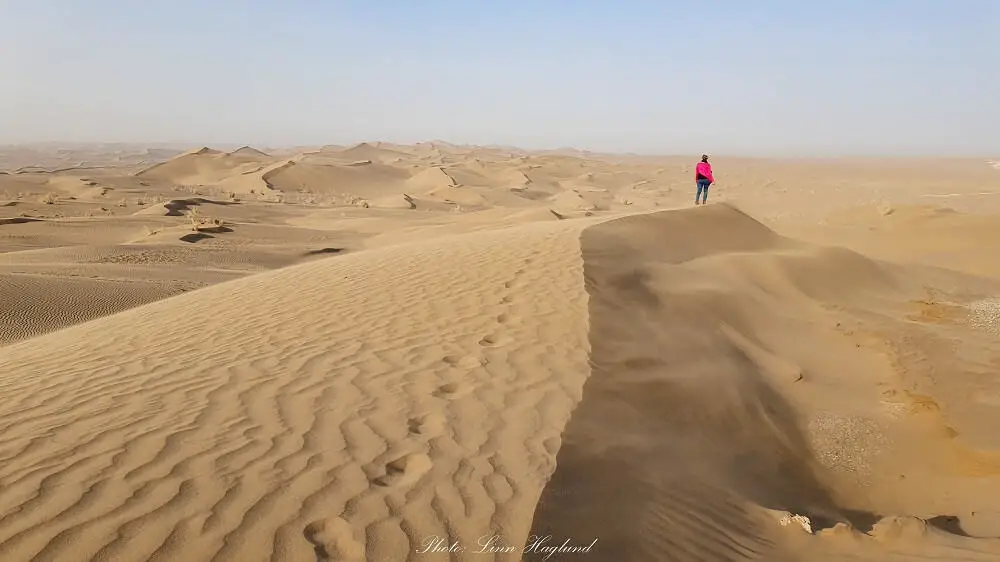 ---
READ: Iran travel tips: All you need to know before you go
---
How to get to Garmeh Iran
Getting to Garmeh Iran can be a bit of a mission as there are no direct buses to the desert oasis. You'll need to take a bus to Khur.
There are buses to Khur from Isfahan and Yazd. But from Khur you have to take a taxi the last 30 minutes into the desert village.
When I was there, the bus dropped me off in the middle of a deserted roundabout at night and there were no taxis waiting.
However, I told the driver where I was going and he went off to look for someone that could call for a taxi for me.
Luckily, two Chinese guys had gotten off the bus with the same mission as me so I didn't have to wait by myself.
An option that will definitely save you time, is to get a private car from Isfahan or Yazd.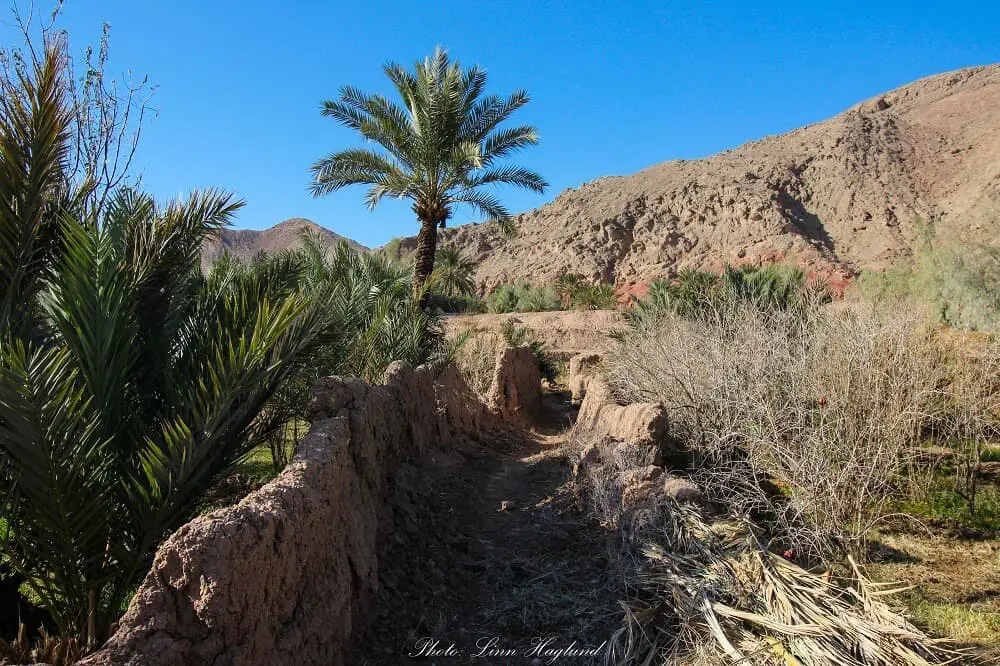 When to go to Garmeh
The desert is extremely hot during the summer months and that's when the deadly desert creatures come out, according to the owner of Ateshooni Guesthouse, Maziar.
When I asked when the best time to come was, he recommended traveling in spring as it becomes colorful with flowers and it's still not too hot.
I stayed in the month of December, and the temperatures were bearable at day time though chilly at night. And no deadly snakes or scorpions as far as I could tell. But there were plenty of fresh dates!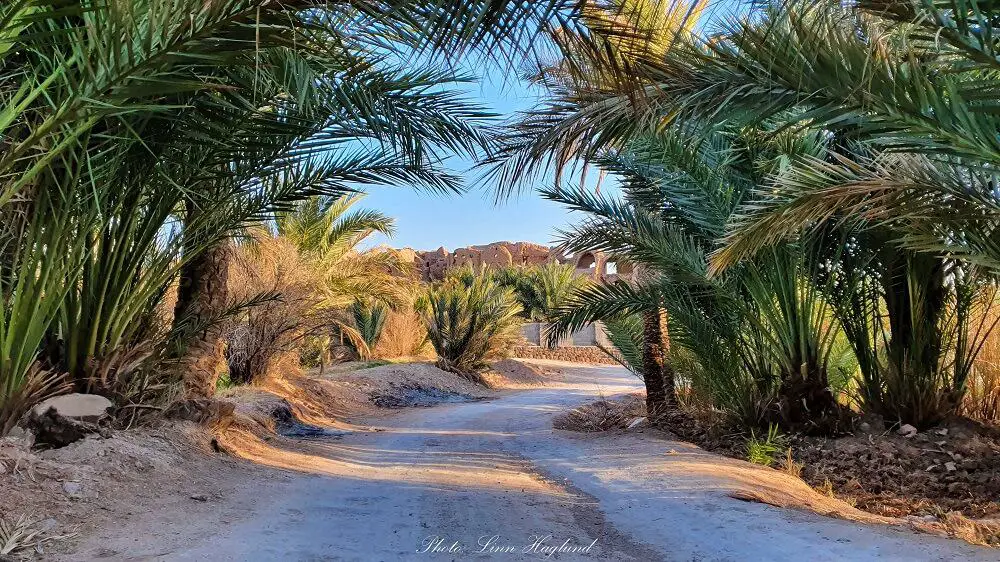 Where to stay in Garmeh
The one and only place to stay in Garmeh is Ateshooni Guesthouse. The main lodge is beautiful yet simple with mattresses on the floor, true desert style. They have recently also built a few new rooms that are more luxurious.
Ateshooni Guesthouse offer all meals included and the food is nothing but amazing! They also cook up vegan food on demand, even for the desert tours.
The staff is super friendly and so is the owner, Maziar, and his wife. Some nights, Maziar plays music for the guests. When I was there, he played didgeridoo and bongo drums while he had two friends playing guitar and singing. It was truly magical to listen to.
Make sure you have enough cash when you go to Garmeh as the desert tour is quite expensive and the accommodation is higher priced than many other places. At least compared to the hostels I stayed in during my trip.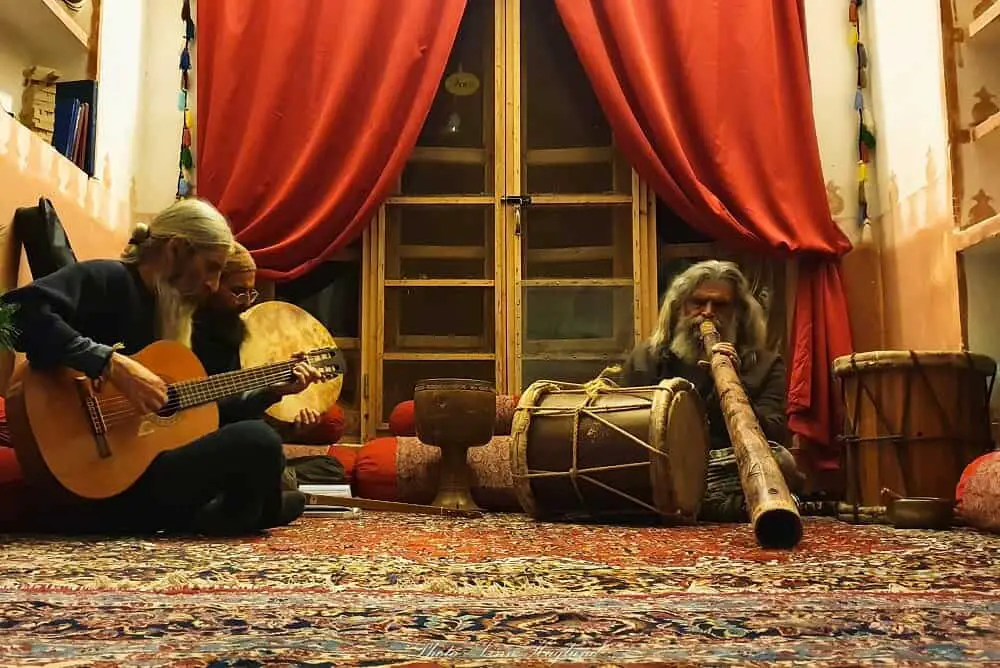 ---
YOU MIGHT ALSO LIKE: 10 Top things to do in Kashan Iran
---
What to do with two days in Garmeh
Garmeh is so small that you can see the village with half a day, but you do want to go to the desert too! There are over night trips to the desert organized by Maziar, however, I only had the cash to go on a day trip together with the Chinese backpackers and we had an awesome time.
Depending on when you can go on the desert tour, feel free to swap day one and two as it suits your itinerary. And of course, if you have the opportunity to go on a two-day tour in the desert, there is nothing that can argue with a night under the stars in the silent sand dunes!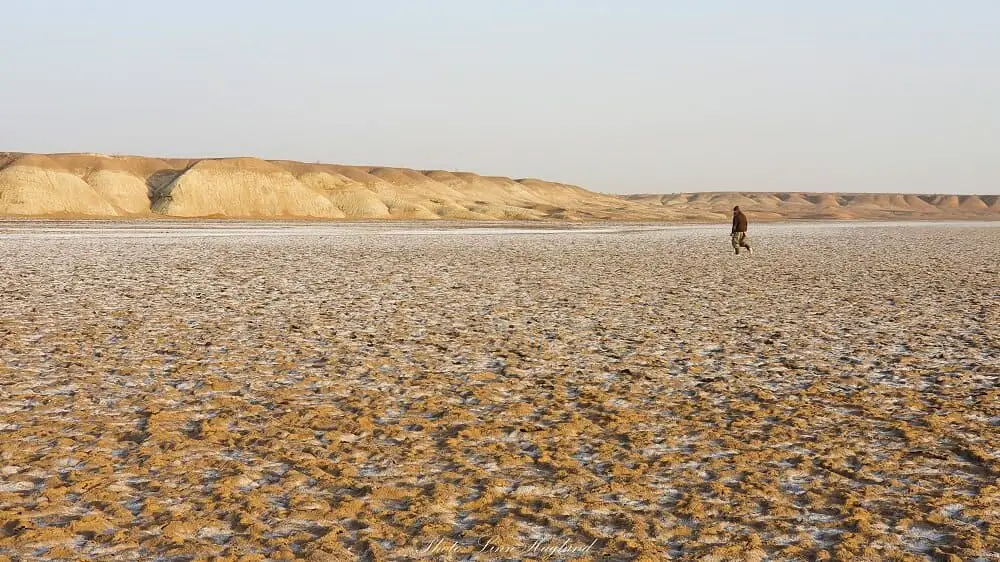 ---
READ: Abyaneh Iran: Is it worth visiting?
---
Day one – Explore Garmeh
Get up early to enjoy a luxurious yet simple breakfast at the guest house before grabbing your camera and get ready to venture out. Don't forget to ask when lunch is served so you get back in time.
Unfortunately, Ateshooni Guesthouse has camels, sometimes used to give desert rides to tourists. But the super-cute and friendly animals stand just outside the entrance and they do deserve a cuddle.
Right next to the guesthouse you find Sassani Castle, an old abandoned palace. Now, only the clay walls stand but you can climb inside and wander about the different rooms and halls to get a feel of just how big it is.
It seemed to me like it was only used as a dumping ground as several rooms were packed with rubbish.
I tried to ask a local why it was used as a dumping ground, though with his haltingly English the conversation was challenging.
He explained that the owner of the palace had died and now it had been years where the children had fought about the heritage.
That's why the whole structure was falling apart. He said no one cared about it that's why people got rid of their rubbish there.
After exploring the old ruins, walk up through the date pals and hike up the mountain behind the village of Garmeh for the views.
After lunch, stroll among the date palms through forgotten gardens closed up by old fallen-apart clay walls and venture up to the natural spring.
After dinner you might be able to witness one of Maziar's live music nights. As a music talent, he plays several instruments including the didgeridoo. Can you think of anything more magic in the middle of a desert oasis in Iran?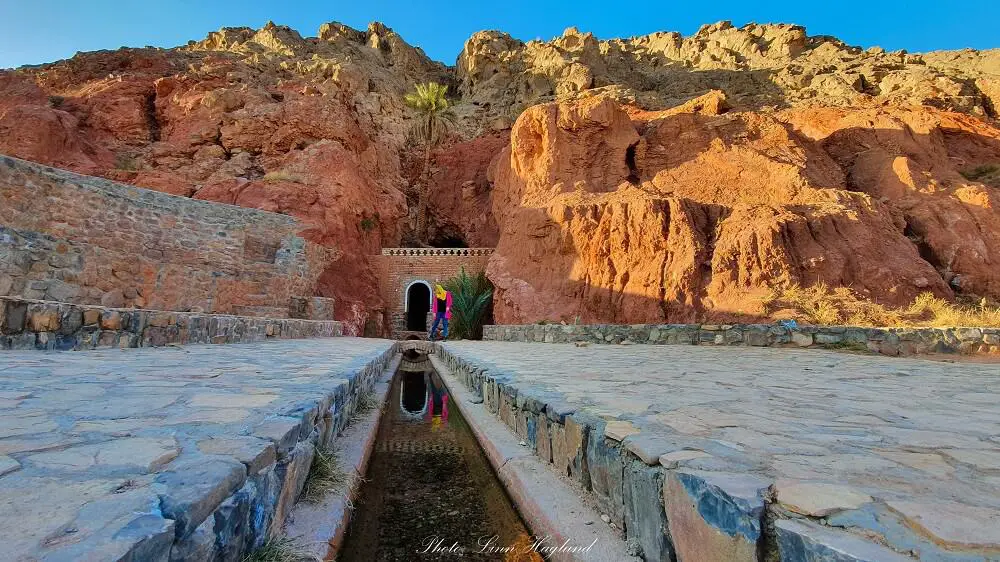 Day two – Desert tour
The Dasht-e Kavir desert is the largest desert in Iran, a salt desert home to both salt lakes and salt rivers.
On the second day in Garmeh, you should go on a desert tour with Maziar. He knows the desert better than you know your own pockets and will take you to the best spots.
Lunch will be held over a fire with, of course, hot tea, and they can prepare vegetarian or vegan food on request.
When I was there, we went to the salt river, and other beautiful places. Maziar is a quiet man, but if you ask him about the desert, Garmeh, and his story, his eyes light up and he will eagerly share.
The day tours in the desert ends with hot tea by the fire admiring the million stars above after a magical desert sunset.
Maziar knows how to make an enchanting desert experience, so you definitely don't want to miss out on this!
Dinner is served back at the guesthouse before yet another enchanted live music experience.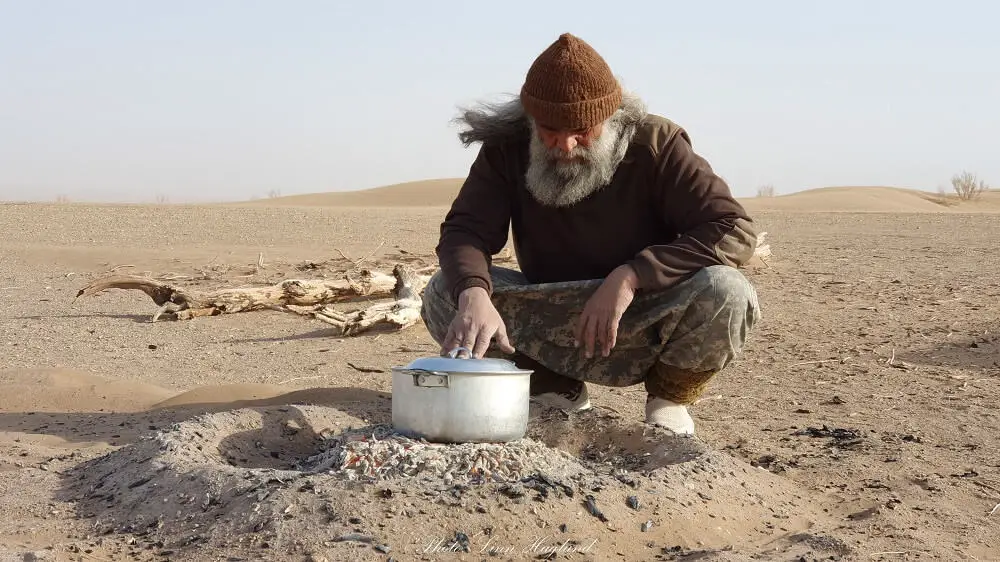 Reflections
When I asked Maziar why they held camels, he replied that the tourists want to take them to the desert sometimes, that's why he has them there. He mentioned he had more camels, but they were roaming freely in the desert. This shows just how powerful tourist demand is.
If you opt out of unethical animal tourism and spread knowledge about why not ride animals as a tourist, hopefully, these activities will become fewer in the future. You can read more about why you should avoid animal rides here.
My stay in Garmeh was one of my favorite experiences in Iran. It was authentic and different from the cities I visited like Isfahan but also different from the Maranjab desert tour I did from Kashan.
There is no denying Garmeh is getting more and more popular, though it still holds a tranquil charm that I wouldn't think twice about returning to!
Do you have any experiences from Garmeh or any questions I can help you with? Feel free to comment below.
---
Not convinced about going to Iran? Check out why I fell in love with Iran and maybe that'll help you decide!
---
Did you like this? Pin it for later!