Have you asked yourself the question: Is Florence worth visiting? Well, lucky for you, I'm here to answer exactly that.
There are plenty of reasons to visit Florence. If they resonate with you or not is up to you to decide. I have spent a lot of time in Florence throughout the years and I might be biased, but I love the place.
But I'm not here to convince you that Florence is the most beautiful place to visit in Italy and that you must go.
I'm here to highlight what Florence has to offer visitors and what to expect from the city so that you can make a decision for yourself.
Florence is so much. The home of Michelangelo, a cradle of Renaissance art, and a cultural and architectural wonder influenced by the opulence of the Medici family.
There is so much to Florence and besides everything there is to see and do in Florence, you can palate authentic Italian food and buckets of Gelato.
There is a reason why Florence is one of the most popular city breaks in Italy. But should you choose Florence or Rome? How is Bologna vs Florence? Well, I'll leave that for another day.
Now, let's answer the question: Is Florence Italy worth visiting?
Disclosure: This post may contain affiliate links. That means that if you make a purchase through one of those links, I will get a small commission at no extra cost to you.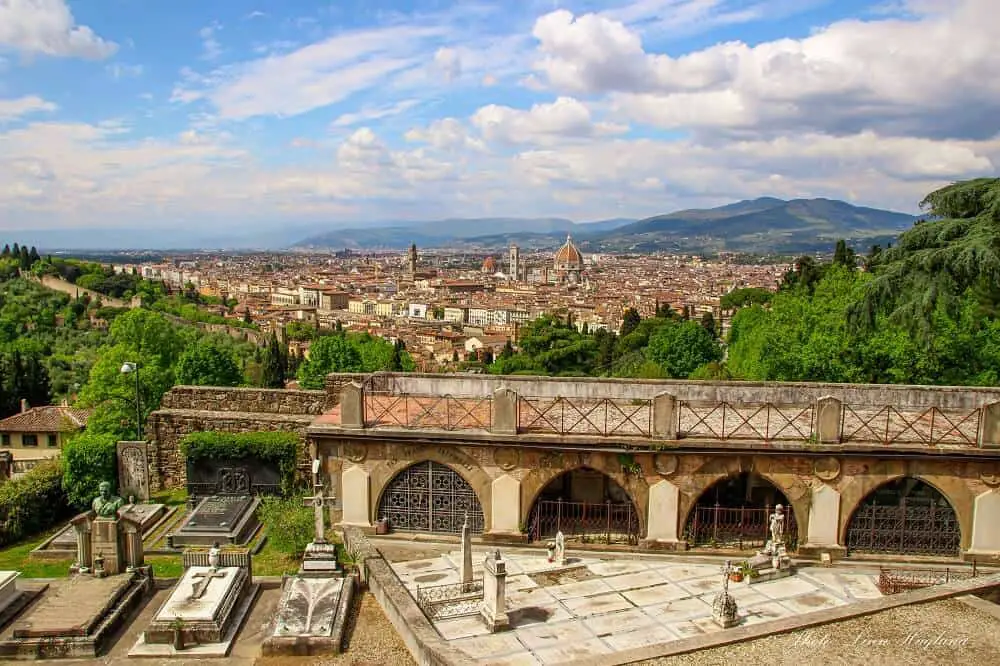 Reasons to visit Florence
So, is Florence Italy worth visiting or not? I guess you will find out after reading these reasons to visit Florence.
No matter if you visit Florence in winter or in the summer, there are heaps of things to add to your Florence itinerary, so no matter when you plan your Itlay trip you will find something to enjoy there.
Art and culture
If there is one reason to visit Florence, it must be the artistic side of the city. With masterpieces by Michelangelo, Donatello, Brunelleschi, and numerous other artists, the city is a giant art gallery in itself.
The Medici Family has also played a big part in the artistic scene in Florence with their incredible private collections that are now possible to view.
Whether you enter the majestic Duomo of Florence, climb up the Cupola, or enter the Uffizi Gallery, you will be blown away by the magnificence of the artwork around you.
There are also several palaces with incredible displays like the Pitti Palace. No matter where you turn in Florence you will get a taste of the city's culture.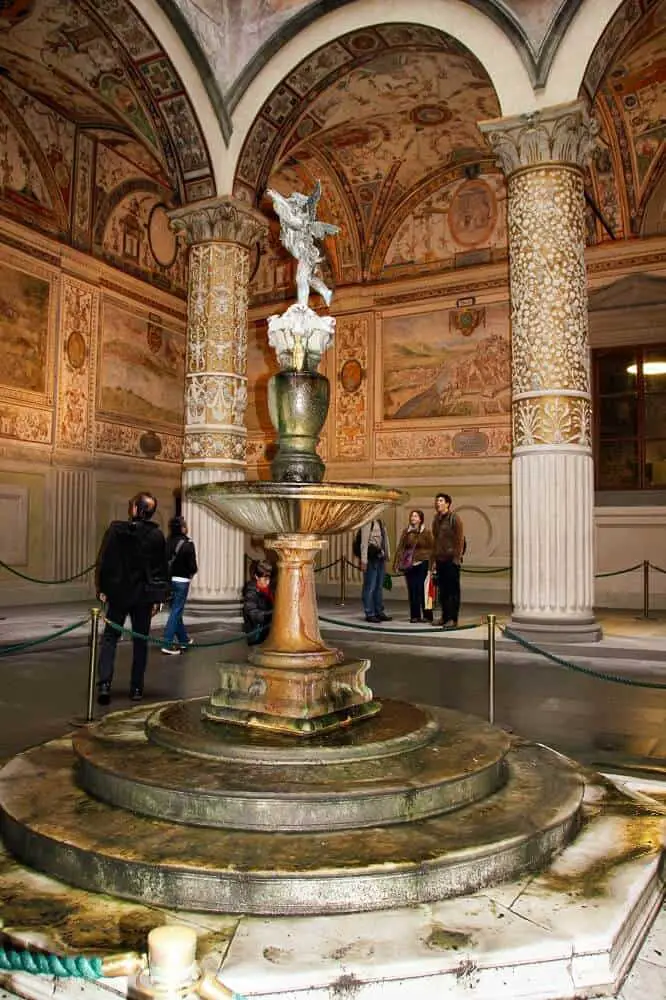 It is a walkable city
Florence is a perfectly walkable city which makes it easy to get to know every neighborhood. It is also a great way to take in the city and uncover hidden corners.
It is good to know that you mostly can walk from your hotel to any of the top attractions. And it is good for the environment!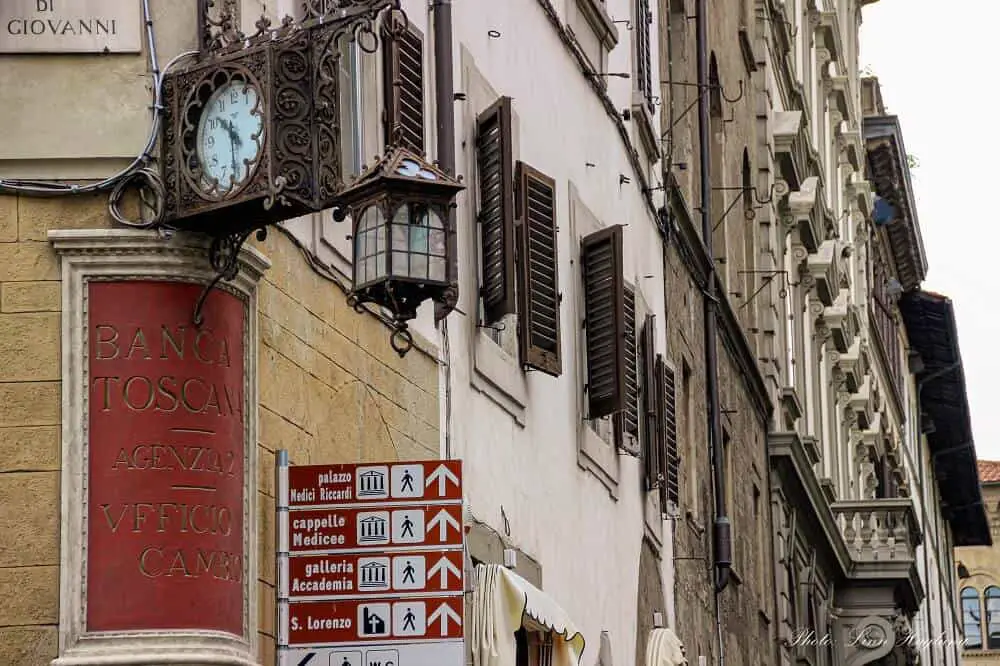 The food
It is hard to argue against the food in Italy and Florence is no exception. There are so many excellent restaurants where you can enjoy quality pasta and pizzas with local Tuscan wine.
Are you a foodie wondering if Florence is worth visiting? Well, there is only one answer to that: YES!
Architecture
The architecture in Florence will leave you in awe no matter if you are interested in architecture or not. Some of it dates back to the middle ages and some is newer.
Among the most interesting buildings, you find Filippo Brunelleschi's Duomo di Firenze, Basilica of San Lorenzo, Basilica of Santa Maria Novella, and the Pitti Palace.
But it doesn't stop there. Walking around the historic center in Florence you will see incredible buildings around every corner. Look up for details as you stroll through narrow alleys and enter quaint squares, there is so much to discover.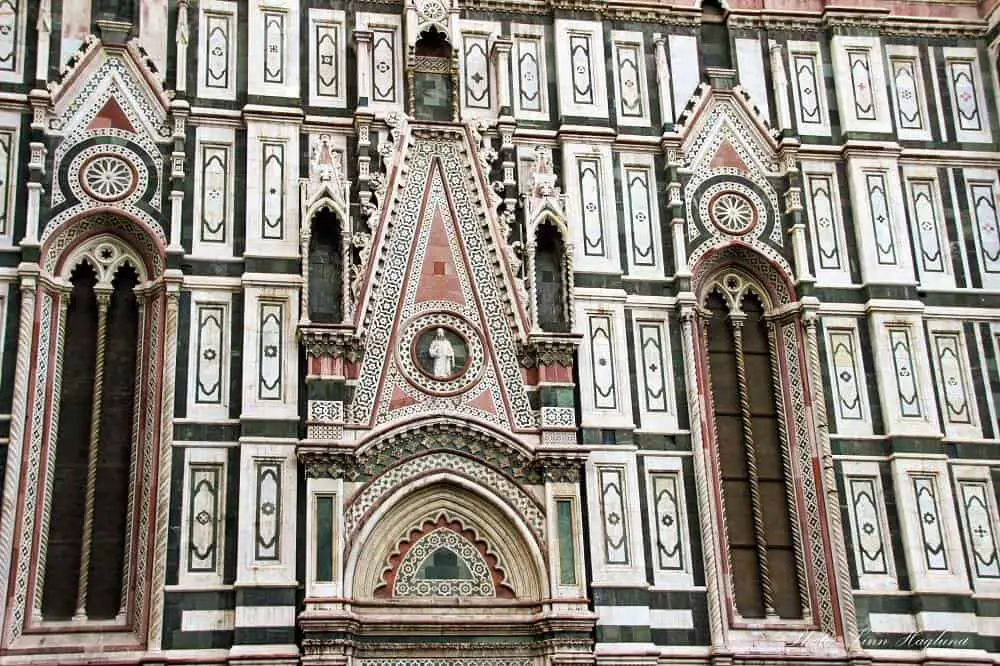 Beautiful viewpoints
If you are a sucker for good views like I am, you will love Florence, there are so many epic places to see the city from.
Among the most popular places are the Cupola of the Duomo, where you can get a magnificent close-up of the frescos in the ceiling on the way up the 463 steps to the top, and Piazzale Michelangelo.
The latter is incredible at sunset, but all day long you will be met by magnificent views of the Arno River splitting the city in two, dominated by the Duomo.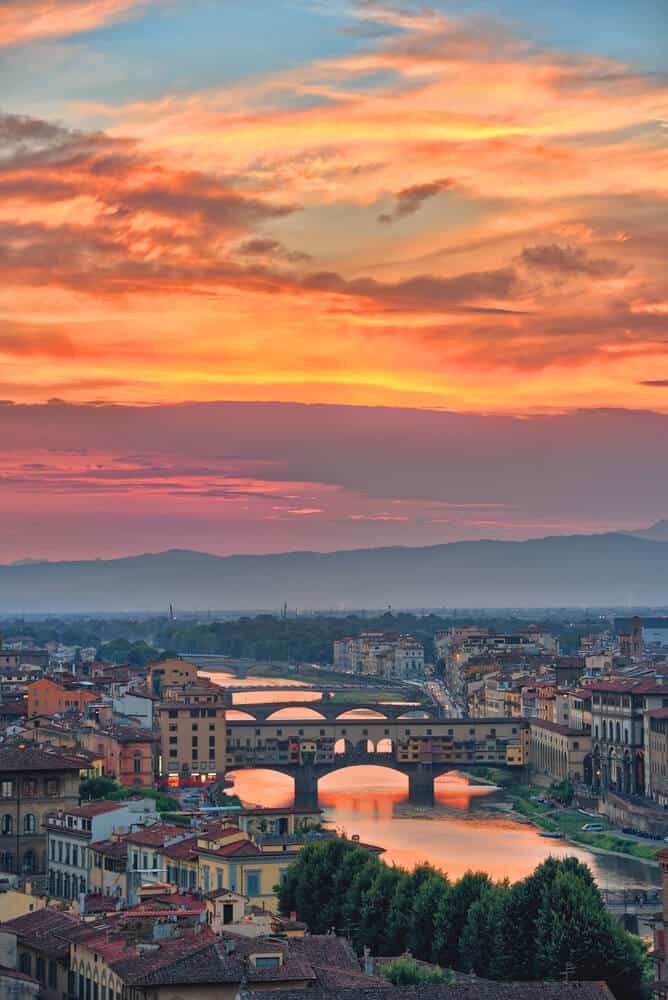 Easy to get to
Florence is well commuted with the rest of Europe with an international airport and both buses and trains coming in from all across the country.
If you wonder why visit Florence Italy, my question is why not? When you head to Tuscany, chances are that you will arrive in Florence or leave from Florence and then you should at least see Florence in one day if you don't have more time.
Great base for day trips
The city is also perfectly located as a base for exploring the rest of the region including the best towns in Tuscany.
There are endless day trips from Florence you can enjoy whether you want to go wine-tasting in Chianti or you want to see the most beautiful towns near Florence.
A Florence to Lucca day trip entails a memorable excursion to the medieval old town where you can climb the clock tower for a bird's eye view of the terracotta rooftops, have lunch on top of an ancient amphitheater, and walk on the ancient city walls.
Another favorite is to go on a day trip from Florence to Siena. There is plenty to do in Siena, from climbing the Mangia Tower to exploring the cathedral complex which takes 2-3 hours alone.
With one day in Siena, I suggest focusing on that and strolling through the old town before returning to Florence.
There are plenty of other day trips from Florence by train, bus, and car that you can take to places like Pisa, Bologna, Rome, San Gimignano, and Monteriggioni.
However, you can also embark on some of the most picturesque Tuscany bike tours and Vespa tours in Tuscany from Florence.
POPULAR DAY TOURS FROM FLORENCE:
👉Tuscany Day Trip from Florence
👉Small-Group Wine Tasting Experience in the Tuscan Countryside
👉Cinque Terre Day Tour From Florence
👉Florence Vespa Tour
👉Assisi and Cortona Day Trip from Florence
Top shopping destination
Is it worth visiting Florence for shopping, you might wonder. The answer is yes. The city has a whole lot of amazing shopping opportunities.
Especially in Via Roma and Via dei Calzaiuoli, there is some epic shopping to be done with multiple high-end brands. Speaking of, Gucci was founded in Florence, so there is no better place to get some new Gucci accessories!
But Florence also boasts a wealth of unique boutique shops, handmade goods, and quirky, art shops where you can find some true gems.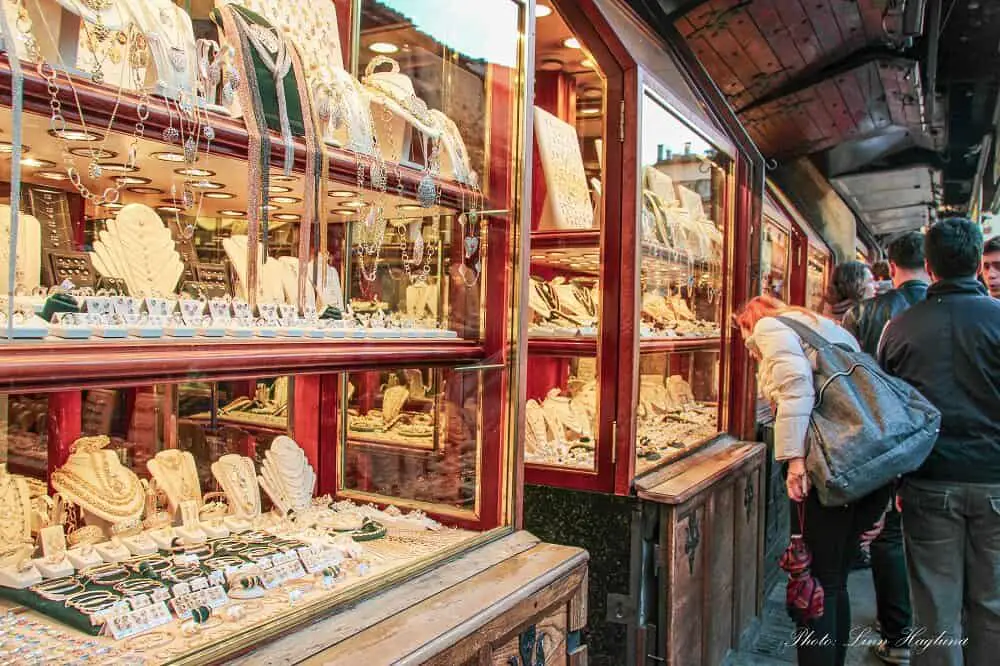 Lots of green spaces
One of the things I love about Florence is that there are lots of green spaces where you can get a little timeout from busy days of sightseeing.
Being a nature over cities person myself, it is crucial for me to retreat in a park when visiting large cities. Especially a city like Florence that has so much to see!
The Boboli Garden is one of my favorite parks. The opulence of the Pitti Palace's backyard is outstanding and with manicured trees, elegant fountains, and an explosion of colors with all the different flowers, it is a must-see in Florence.
But also the garden of Palazzo Pucci and the Bardini Garden is high on my list. so if you are wondering, is Florence worth it for the green spaces, then the answer is yes.
This makes it a great family-friendly city too.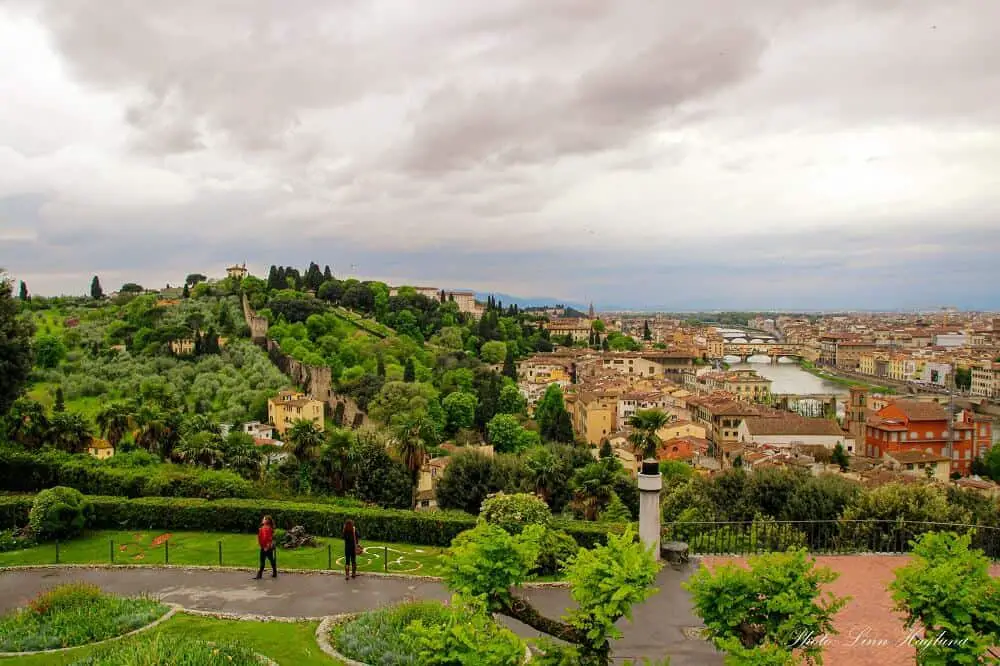 Reasons not to visit Florence
If there would be any reasons not to visit Florence, I'll list them below. However, you must keep in mind that Florence is a big European city, so these points are kinda expected.
It gets crowded
Florence gets crowded year-round. With the number of impressive attractions, there is no wonder people from all around the world crowd this magnificent city.
Being a center for art not only in Italy but in Europe, it holds some of the most important art pieces on the planet. But also the architecture, culture, and food are major draws.
Besides, it is the capital of Tuscany, one of the most sought-after regions in the country, so many tourists come by Florence on a larger trip.
Altogether, it results in a crowded city all year round where you can forget about walking around alone and experience top art pieces like Michelangelo's David without fighting with the crowds.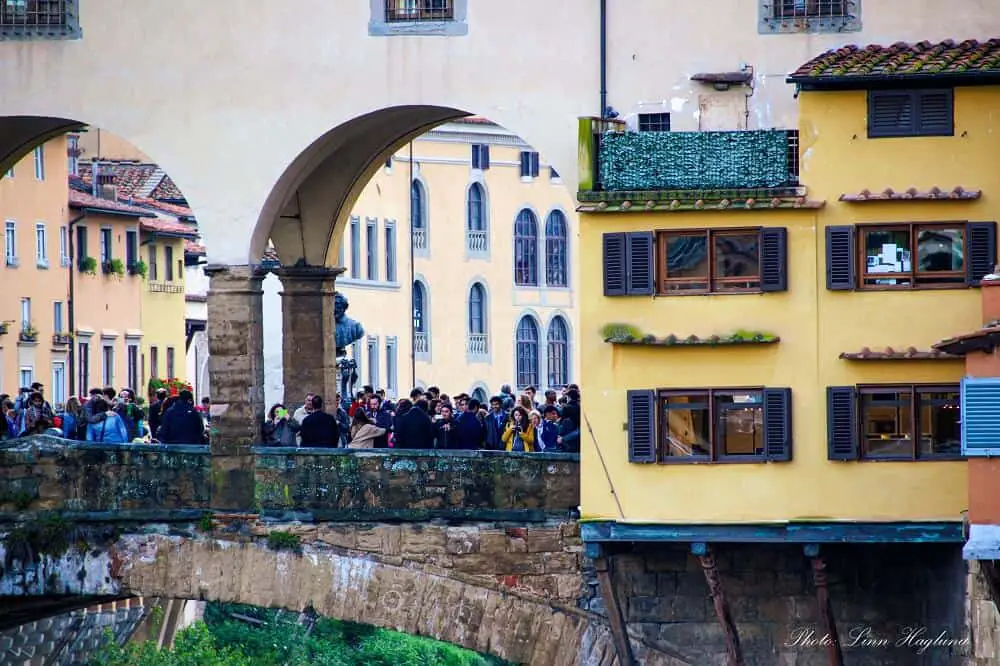 Florence is expensive
Italy is generally expensive and Florence is no different. There are possibilities to find better deals on accommodation by booking a long time in advance, though.
There are also cheaper neighborhoods a little outside of the historical center you can opt for. Check out my post about the best areas to stay in Florence for more information.
However, overall costs for sightseeing and food are high, so make sure you save up a little bit extra if you decide to travel to Florence.
Conclusion: Is Florence worth visiting?
So, is Florence worth visiting? Asking me it is a big YES! The art, architecture, the food, the vibe, the views…. I could go on forever. Florence is a fantastic city and will always hold a special place in my heart.
Whether it is for you, is up to you to decide and I hope I could shed some light on why visit Florence or not so that you have your answer by now.
Happy travels!