Winter in Florence is a lovely time of the year to visit the vibrant Tuscan capital. With bright holiday lights shining in the deep warren of narrow alleys, Italian Christmas treats tempting you in every café window you pass, and a light holiday cheer vibrating on every corner, Florence in winter will enthrall you.
While most people seem to think that the best time to visit Florence is in spring, I have a hotspot for the winter.
Not because of the temperatures, because even though it is mild compared to other places in Europe (like my natal country, Norway) I will always be a hot-weather gal.
But Florence in winter is magical. The warmth of the streetlights in the medieval streets makes you almost feel like stepping back in time a little bit more than the rest of the year.
Besides, in winter, you might even encounter snow in Florence. Read on to find out what to expect from Florence Italy in winter and if it is the right time of the year to go for you.
Disclosure: This post may contain affiliate links. That means that if you make a purchase through one of those links, I will get a small commission at no extra cost to you.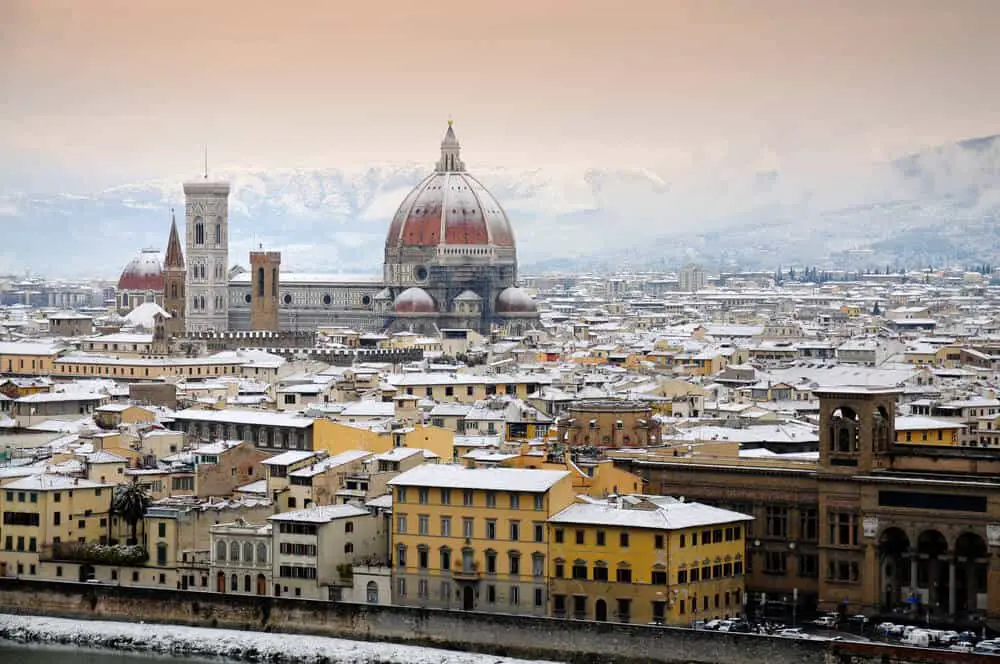 Winter in Florence Italy Main Highlights
There are so many epic reasons to visit Florence in the winter months as one of the most beautiful cities in Italy.
Whether you go on a weekend break in Italy or you plan to visit Tuscany in winter, here are the main highlights of winter in Florence Italy.
Mild winter temperatures
Christmas lights
Enchanting Christmas markets
Ice skating rink
How to get to Florence in the winter
Florence is easily accessed from all across the world by plane as it holds one of the most important international airports in Tuscany, Amerigo Vespucci Airport.
The city is also a hub for bus and train travel with Santa Maria Novella train and bus station receiving over 150 thousand passengers a day.
It is also easy to get to Florence by car, however, note that parking can be a mission unless your hotel offers parking.
It is not allowed to drive into the historical center (except for residents) so that is also something to keep in consideration before you go.
That said, I have visited Florence as part of a Tuscany road trip. I have also gone on a day trip to Florence from Rome by car. And I had no problems finding parking outside the Centro Storico and walking from there.
No matter how you travel to Florence in winter, you will get there easily. However, if you need to rent a car or book a train or bus ticket, I recommend doing it early to assure the best deal.
READ: Is Florence worth visiting?
Where to stay in Florence Italy in winter
There is a wealth of fabulous hotels to stay in during your Florence winter break. It can be hard to decide where to stay in Florence, so I've listed my top picks for you below for every budget.
LUXURY: Palazzo Portinari Salviati Residenza D'Epoca – set in a historical building in the heart of Florence, this hotel has an indoor swimming pool and a spa and wellness center. The rooftop terrace offers splendid city views. It is also pet friendly.

MID-RANGE: B&B La Terrazza Sul Duomo – fabulous location with views of the Duomo and a rooftop terrace.

BUDGET: B&B Alla Corte dei Medici – set in a charming historical building this is a great budget option in the historic center.
Florence winter weather
While you can expect mild temperatures and even delightful winter sun in Florence Italy in the winter, temperatures can drop near zero at night making it the perfect environment for snow – though you will only experience snow in Florence Italy on rare occasions.
Temperatures usually average about 6.7 degrees Celcius during January which is Florence's coldest month. The weather can occasionally drop to 2.2 degrees Celcius and sometimes even lower. 
In Florence in December, the average temperature is 11.1 degrees Celcius, occasionally dropping to 2.6 degrees Celcius.
What you can expect in Florence in the winter months, is rain. November is the wettest month with an average of 9 days of rain, and from there on, there are generally fewer rainy days for each following month.
That said, I have always experienced 1-2 rainy days in Florence when visiting in winter, so I recommend bringing an umbrella even though you might only experience sunny days.
Considering its mild temperatures, I consider Florence one of the best winter city breaks in Europe!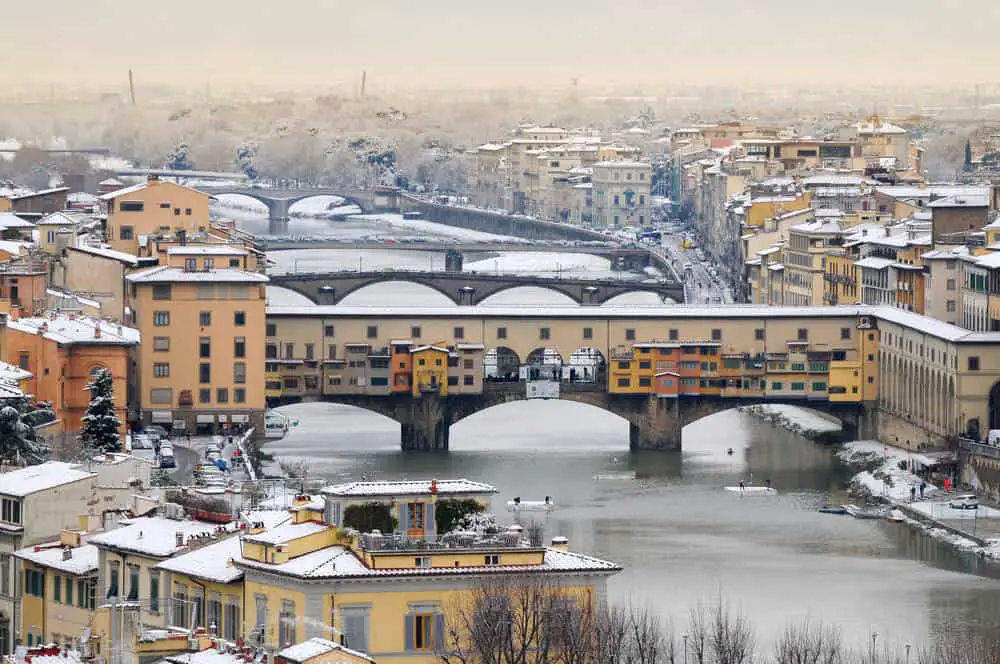 Things to do in Florence in winter
See The Christmas Lights 
Christmas in Florence is said to be the most wonderful time of the year and I couldn't agree more. The Florence light festival is one of Europe's biggest festivals and it is absolutely mesmerizing with light shows and displays.
Florence Italy in winter is lit up all over with bright lights and amazing Christmas trees. Piazzas and renowned places in Florence become as bright and as beautiful as ever.
Don't hesitate to check out and take pictures with the Christmas trees in places like the Piazza Della Repubblica and Piazza San Firenze.
Walking around the cobbled streets and admiring the lights in the evenings is one of my favorite things to do in Florence in winter.
Go to the Christmas markets
If you love strolling around European Christmas Markets, you will love winter in Florence. Every winter in Florence Italy Piazza Santa Croce hosts the biggest Christmas market in town, Germany-style.
Find your way through over 40 wooden stalls painted in holiday colors, with the aroma of different kinds of amazing foods wafting around your nose.
If you've never tried German cuisine before this is your chance. Apart from food, you also find a bit of everything in this Christmas market from soaps to ornaments, and Christmas treats.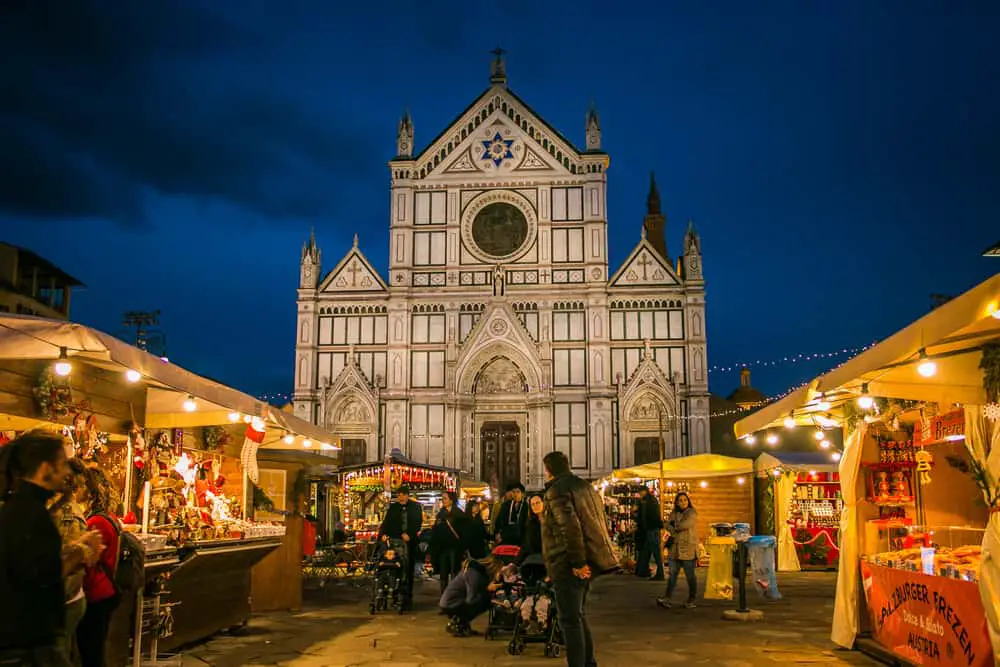 Ice skating 
The Firenze winter park is a must-go in winter In Florence. There's certainly no better way to enjoy Florence Italy in winter than by participating in a winter activity.
It is also a great way to exercise while having fun. Not to worry, if you aren't a professional skater, this park is divided into two sections– master and river. The latter is smaller and is for kids and first-timers.
Even though I grew up ice skating, I have completely lost my touch after years without strapping on any skates, so I had to hang out with the kids!
You can also play ice stock in both sections. And if you get hungry food is sold around the rinks so you have nothing to worry about. You'll leave the park full of life and yummy Italian pizza.
Go wine tasting tour in Tuscany
Go on a tour out of the city and enjoy delectable wines and beautiful views of the picturesque Tuscan countryside.
On this tour, you get to enjoy 6 different kinds of wine made in the Chianti Classico wine region and it is easily one of the best things to do in Tuscany. 
You'll go to two popular wineries, where you'll enjoy the wine with a side of cheese and salami. And learn about old wine production traditions.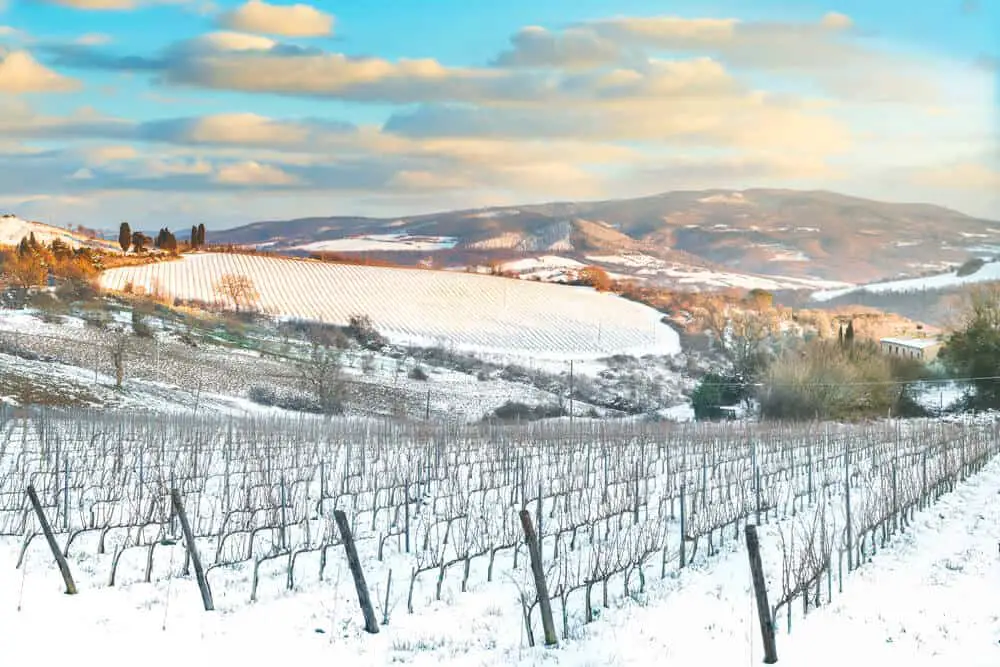 Visit the Uffizi Gallery 
There's no better way to experience one of the most revered museums in Florence and Italy than without the crowd.
Come face to face with works from renowned artists like Caravaggio, Raffaello, Leonardo, Botticelli, and Michelangelo. 
You'll see paintings, sculptures, and other artworks from these legends. Now the museum is pretty big so to have the best experience you may want to consider booking a guided tour and of course, buying your ticket early.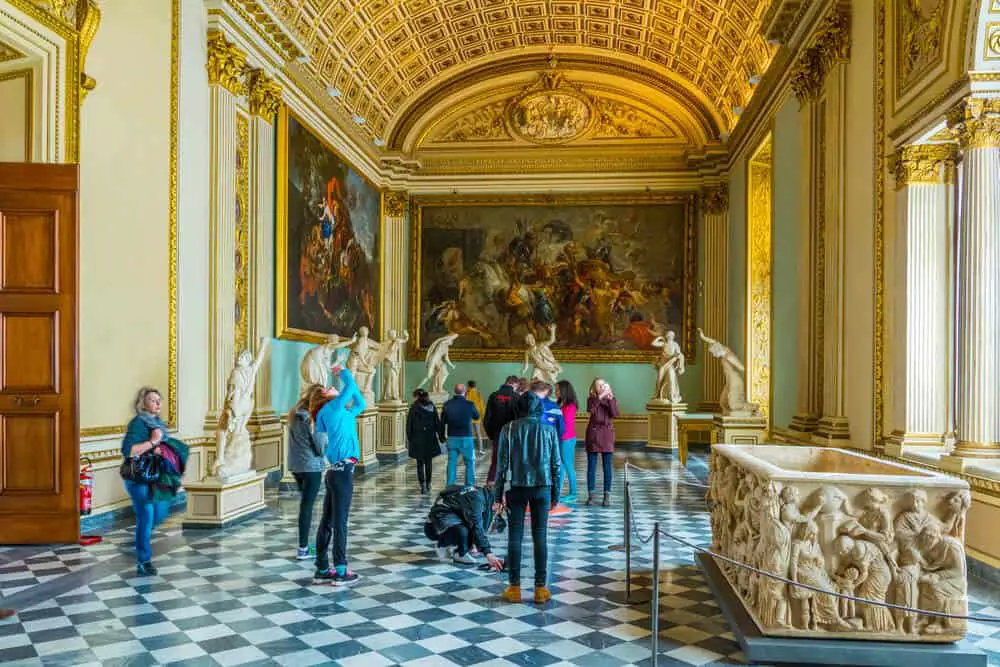 Try a panettone or Pan d'Oro
What's life without "a large loaf of bread"? Absolutely nothing, which is why you must try a "Panettone" which means exactly that.
Although it's a little ironic that the Panettone is actually a leavened cake filled with raisins, pistachios, chocolate, and candied fruits.
Personally, I'm not a big fan of candied fruits, so I prefer the other Italian Christmas cake – not so famous internationally, but in my opinion, soo much better!
Pan d'Oro. Which literally means golden bread.
It is also a large loaf of slightly sweetened bread covered in icing sugar without anything inside. Simple, but oh so good!
Paired with sparkling white wine, there's no better way to enjoy winter in Florence Italy than by eating the traditional Panettone or a Pan d'Oro.
I suggest you give both of them a try and decide for yourself which one is your favorite. Aw, and they make them vegan too!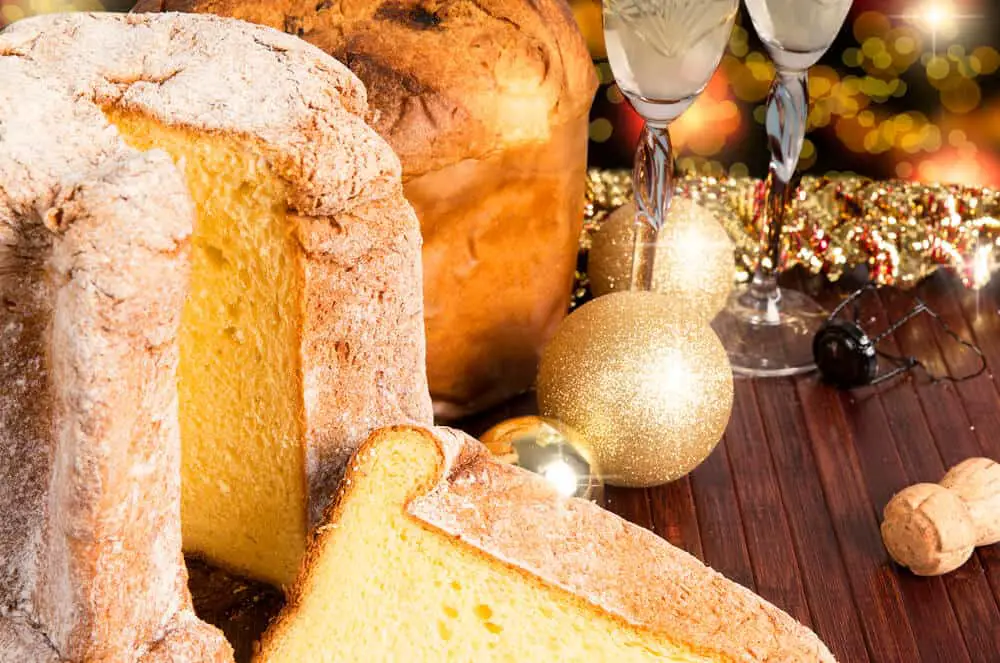 See the nativity scene at Piazza del Duomo 
Seeing a nativity scene should certainly be a Christmas tradition especially in a place like Florence, Italy with most of its inhabitants being catholic. 
Although there are countless nativity scenes throughout the city, the one in the Piazza del Duomo is the absolute highlight in Florence in winter.
Things to do beyond seeing the life-size scene made with terracotta figures are also many in the Piazza del Duomo where there is always a vibrant atmosphere in winter.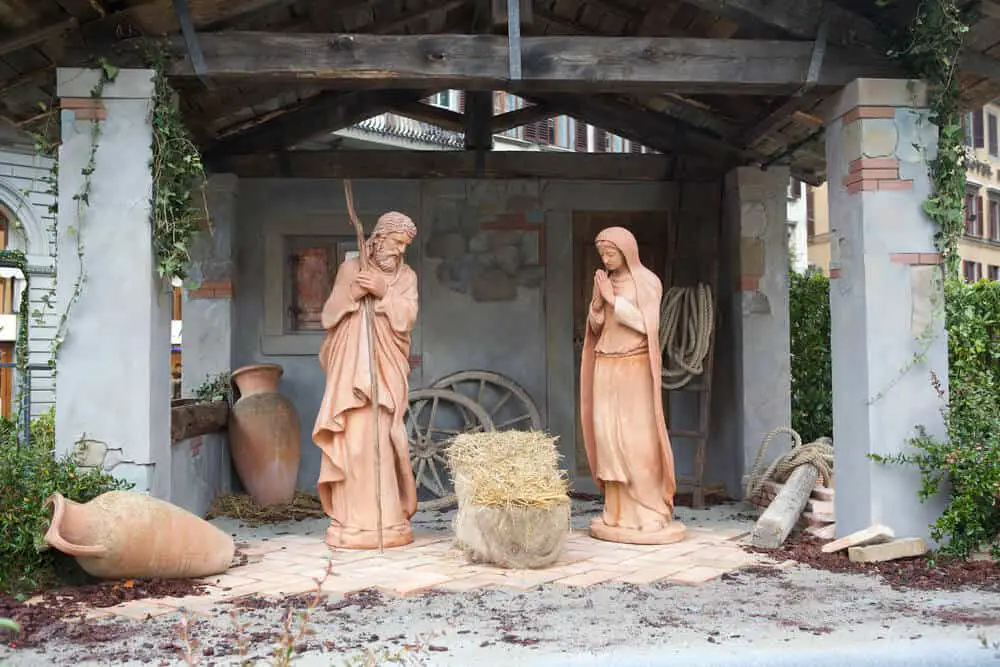 Take a day trip to Siena
A day trip from Florence to Siena is a fantastic excursion to take during winter break in Florence. The picturesque city is one of my favorites in Tuscany with its Medieval charm.
One day in Siena is just enough to see the main attractions like the Piazza del Campo, climb the Mangia Tower, and visit the Civic Museum.
After a delightful lunch at Piazza del Campo, you have the afternoon to uncover the secrets of the
Duomo of Santa Maria Assunta.
This is an entire complex including Libreria Piccolomini, where you can admire colorful frescos by Pinturicchio, Museo dell'Opera, the Baptistery of San Giovanni, and the incredible 13th-century crypt.
The Duomo is home to incredible statues of Tuscan artists like Michelangelo and Donatello.
As you can tell, there are plenty of interesting things to do in Siena, and it should definitely be on your Italy bucket list.
It is easy to travel to Siena by public transport, but if you want the commodity of a private guided tour, you will also learn a lot more about the city, plus visit the enchanting town of San Gimignano on the way.
👉BOOK A PRIVATE TOUR TO SIENA AND SAN GIMIGNANO HERE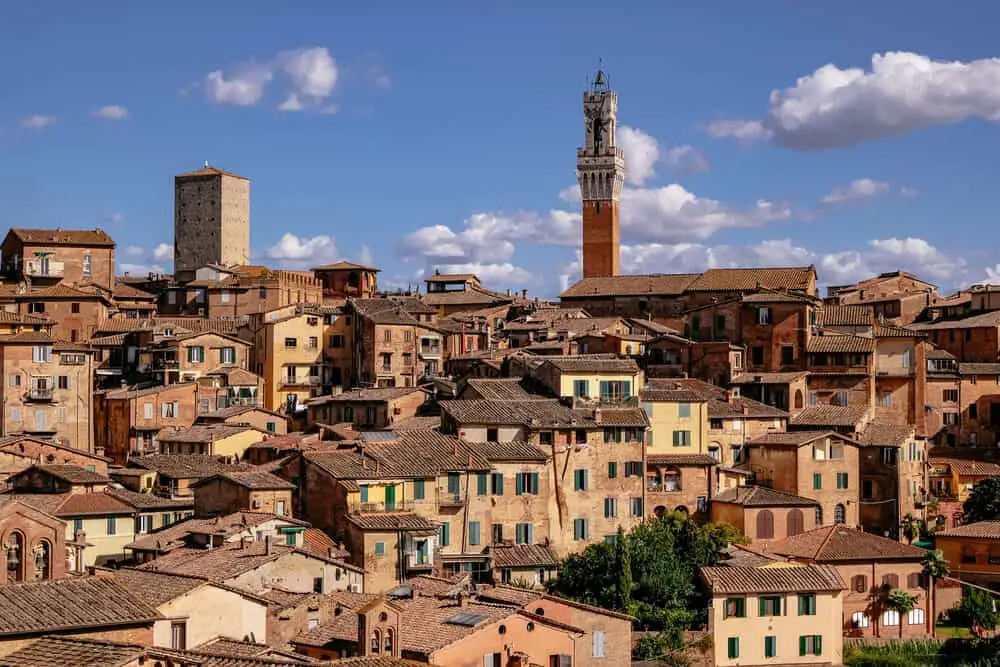 Visit the Accademia Gallery 
Want to see the famous Michelangelo masterpiece, David? Then you certainly must visit the Accademia Gallery. During winter in Florence, there are usually fewer crowds than the rest of the year. However, you can still expect lines to this popular attraction.
Aside from the statue of David, there are a ton of other exciting artworks in the gallery. The gallery hosts other Michelangelo statues and paintings as well as works of other famous Florentine artists.
Among the most noteworthy, besides David and Slaves of Michelangelo, are Rape of the Sabines, Coronation of the Virgin, and the Tree of Life.
👉BOOK SKIP-THE-LINE TICKETS HERE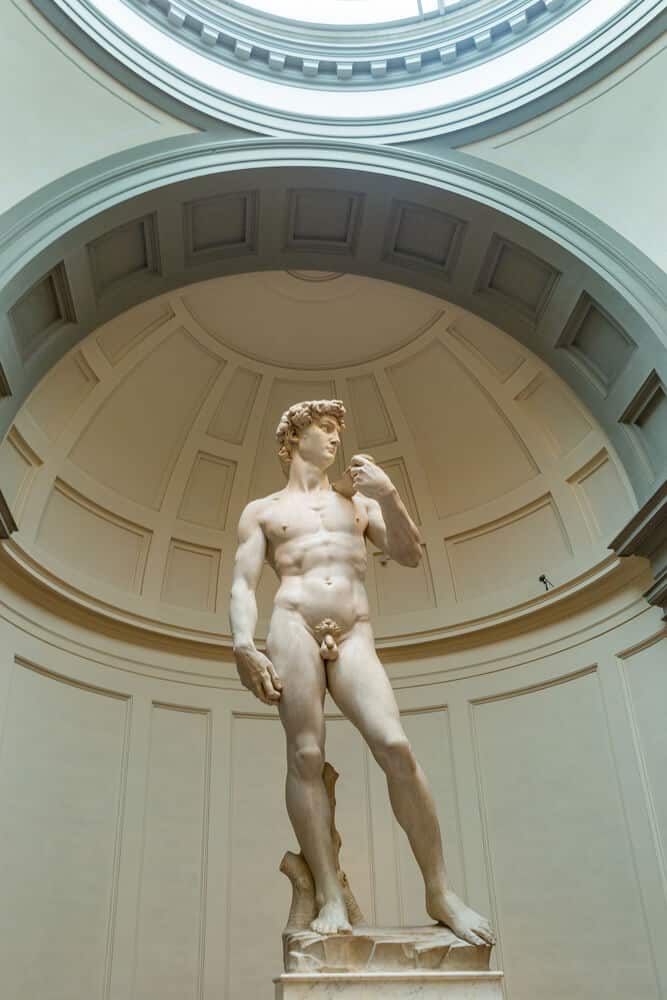 Stroll through the Boboli gardens 
If you need a break from markets, galleries, and museums, then the Boboli Gardens should be the next place on your Florence winter itinerary.
The gardens are filled with ancient statues and the air of ancient European opulence and are serene in winter. 
This garden is a sight to behold in Florence in winter, especially if you experience snow, so you certainly don't want to miss it. 
The Boboli Gardens is situated right behind the Pitti Palace. And it's open every day from 8:15 to 18:30.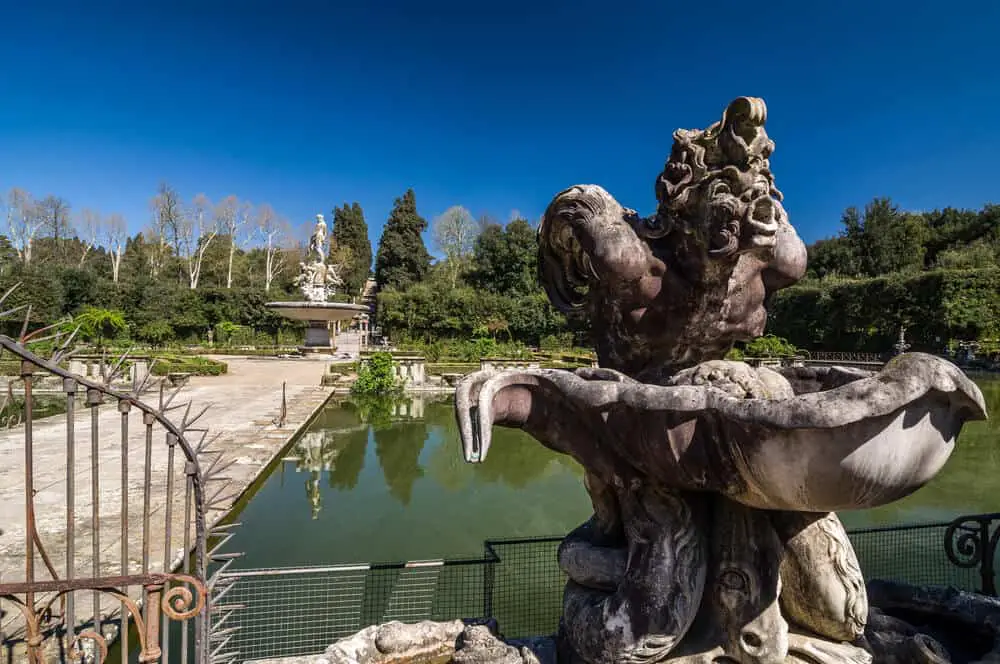 Visit the Duomo 
After seeing the nativity scene, the Duomo also known as Florence Cathedral is a wonder you cannot simply resist. And I highly recommend a guided tour of the cathedral to learn more about tits history and the artists behind its magnificence.
This building is the fourth-largest cathedral in Europe and it is nothing short of a masterpiece being Florence's most iconic building. 
When you visit the Duomo, you can climb it to get a complete view of its beauty. The 463 steps to the top of the Cupola are well worth the extra fee and besides splendid city views, you also get a close look at the magnificent frescos in the dome on the way up. 
You should also go down to see the Crypt of Santa Reparata. There you can also see the ancient remains of the previous church that the cathedral was built upon.
Apart from these attractions, you can also pay a visit to the baptistry and Campanile (bell tower), they both stand in front of the cathedral.
Take a trip to Pisa 
A day trip from Florence to Pisa is worth it for so much more than the iconic leaning tower. It's located about 56 miles from Florence making it about 1 hour and 20 minutes away by car.
When you arrive in Pisa, the best way to explore the city is by foot as everything is within walking distance. 
This also gives you the opportunity to take in the beauty of the city, taste all the food and eat all the gelato that you can imagine.
After taking a picture with the Leaning Tower of Pisa, stroll around the Corso Italia, and visit the Pisa baptistery and cathedral.
To enjoy a bit of nature, you can stroll around the Arno River. Of course, don't forget to visit the Piazza Vittorio Emanuele.
If you prefer going on a tour, there are great tour options to Pisa and Lucca for the day.
👉BOOK DAY TRIP TO PISA AND LUCCA HERE
Visit the Medici Palace 
Built in 1444 and initially owned by the Medici family, this palace is now a museum and the embodiment of ancient Italian glory.
In this museum, you'll find the Medici family's collection of busts at the basement level. On the ground level, you'll see the palace's huge Renaissance courtyard with a high colonnade.
You will also see some temporary photography exhibitions. This certainly isn't all, there's also the Medici garden and many more amazing things to see.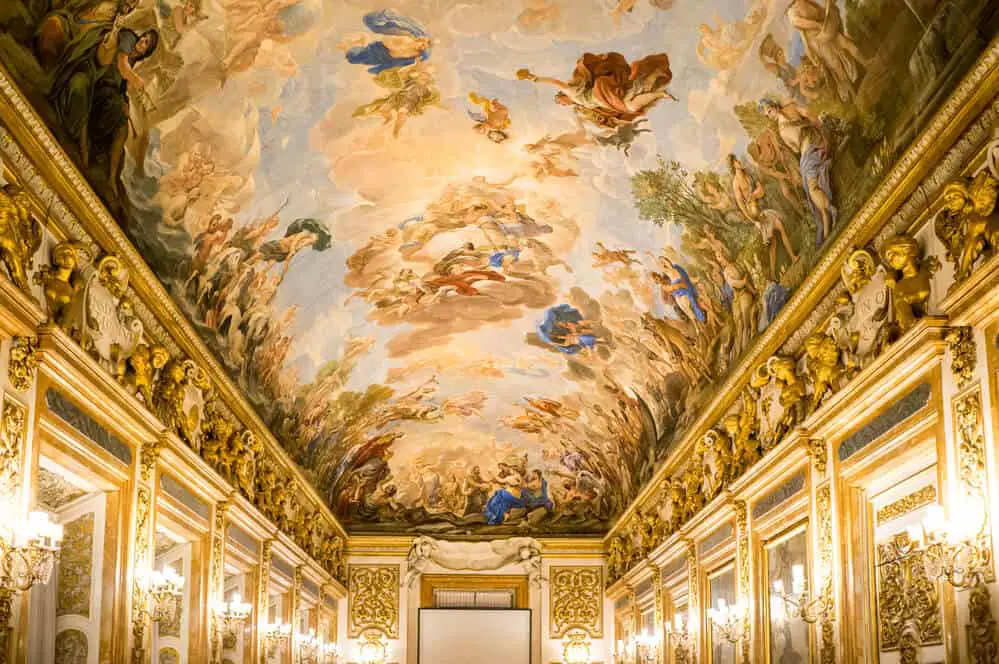 Take advantage of the January sales 
One of the best things about any holiday period is the sales and trust Florence Italy in the winter to rise to the occasion with its January sales which last for two months. 
This is your chance to cop the best Italian fashion at the best prices. You may want to begin at the Via de' Tornabuoni – this street is home to top-notch brands like Emilio Pucci, Versace, and Gucci to mention a few. If you're on a budget you can also departmental stores on the street as well. 
Take a day trip to Lucca
Also known as the underrated gem of Tuscany, Lucca is certainly a great place to visit during a journey to Florence in the winter.
A day trip from Florence to Lucca might not be enough to see everything this lovely city has to offer but you can still see most of the top attractions in Lucca. 
If you're not going with a guided tour, some places to add to your itinerary include; St. Martin Cathedral, Palazzo Ducale di Lucca, and Basilica of San Frediano.
You can also take a stroll atop Lucca's epic city walls. For lunch, I suggest going to the enchanting Piazza del Anfiteatro.
The square is literally built on the top of an ancient Roman amphitheater as you can see from the shape of it.
Going to Lucca is by far one of the best day trips from Florence, and if you go on an organized tour it is often included a visit to Pisa.
👉BOOK DAY TRIP TO LUCCA AND PISA HERE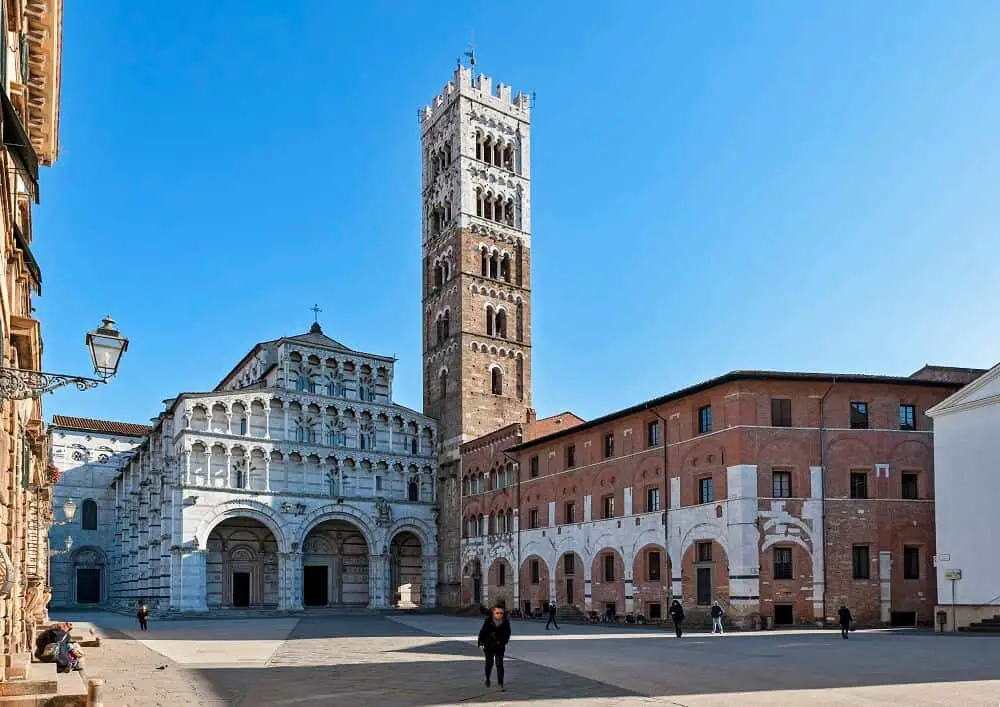 Reflections on Florence in winter
As you can tell, there is plenty of fun to have and the city doesn't come short of what to do in Florence in winter.
There are plenty of winter activities as well as things that are great all year round, including indoor activities for rainy days.
I am sure you have come to a conclusion if winter in Florence is worth the trip by now, so you can start planning your trip.
Happy travels!