Are you planning a trip to Las Vegas in the winter but unsure what activities there are to do? Well, despite being known for its warm weather, Vegas is teeming with fun and excitement even during the colder months. Visiting Las Vegas in winter can be a fun and action-packed experience.
While other areas of the United States are bundled up against blizzards and freezing temperatures, Las Vegas basks in pleasantly cool and mild conditions from December to February.
This guide will provide a comprehensive list of things to do in Las Vegas in winter – from adventurous outdoor pursuits to magical shows indoors – plus relevant travel tips. Ready for an unforgettable Vegas vacation? Read on to find out more!
Disclosure: This post may contain affiliate links. That means that if you make a purchase through one of those links, I will get a small commission at no extra cost to you.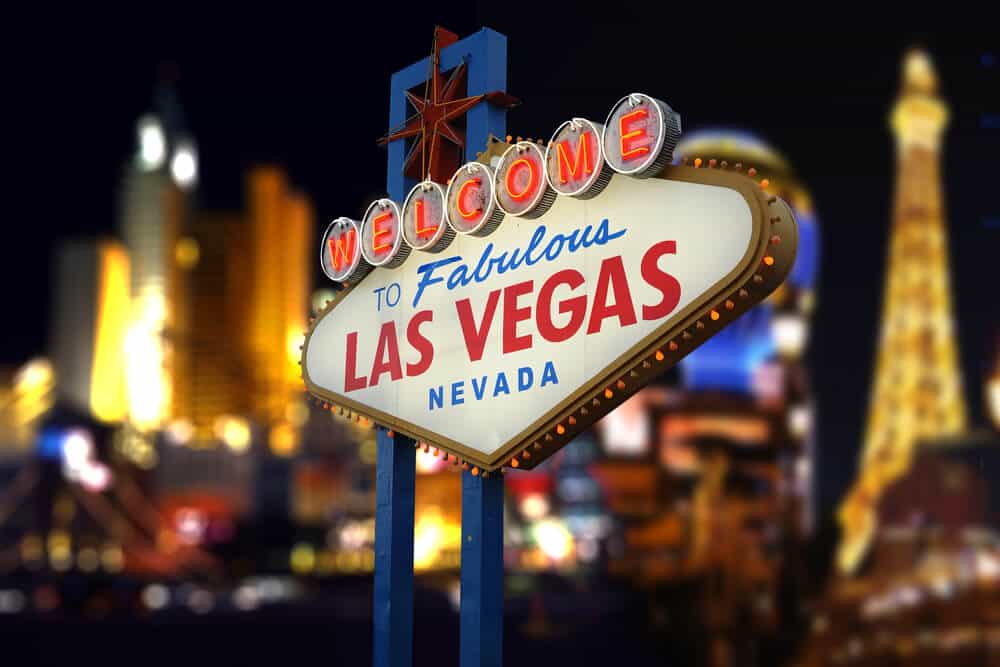 MORE FROM THE UNITED STATES
Las Vegas Winter Weather
Las Vegas winters are typically mild with daytime temperatures hovering around the mid-50s to high 60s (13°C-20°C).
Nighttime temps can drop into the upper 30s (-1°C) so it's wise to pack a heavier coat for evenings out on the Strip.
Rain is rare, but you may encounter a few showers if you're visiting in December or January, so having an umbrella handy isn't a bad idea.
Average temperatures
When planning your trip to Las Vegas in the winter, it's essential to understand the average temperatures for this time of year to pack appropriately.
Las Vegas has a desert climate, experiencing hot and dry weather most of the year, but winter temperatures can vary significantly. Below is a table detailing the average high and low temperatures during the winter months.
| | | |
| --- | --- | --- |
| Month | Average High | Average Low |
| December | 58°F | 39°F |
| January | 61°F | 39°F |
| February | 67°F | 45°F |
Even though it's winter, most days tend to have relatively mild temperatures. However, be aware that nighttime temperatures can drop into the 30s°F, so don't forget to bring a warm jacket for the evening time.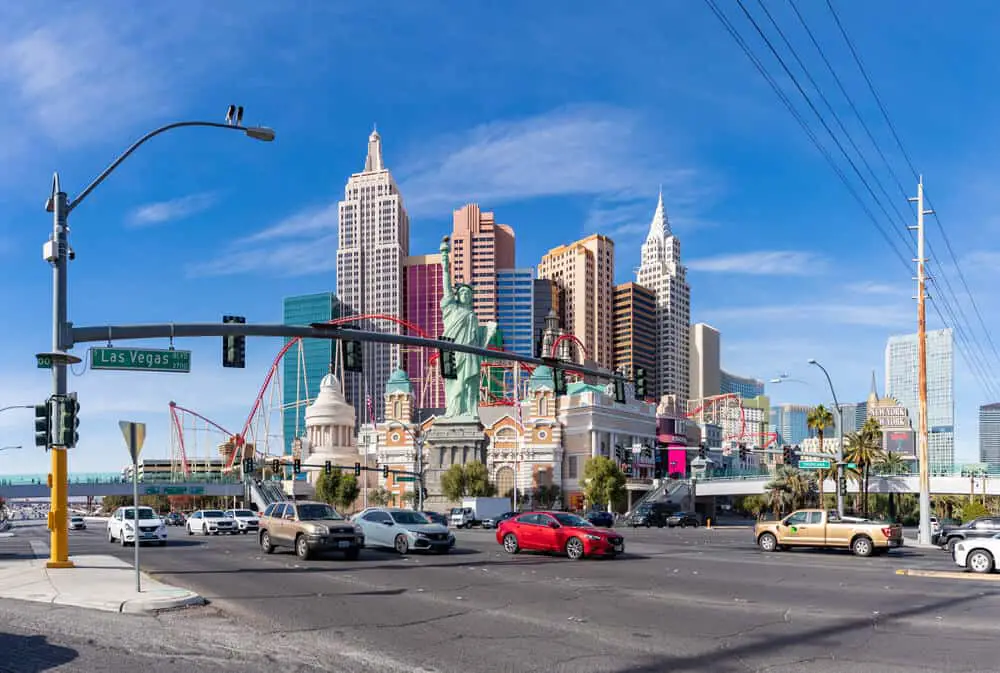 Precipitation
Las Vegas winter weather can be surprisingly wet. Though Las Vegas is known for its dry heat, the city does experience some precipitation during the winter months.
| | |
| --- | --- |
| Month | Average Rainfall |
| December | 0.6 inches |
| January | 0.7 inches |
| February | 0.8 inches |
Remember, February is the rainiest month in Las Vegas with an average rainfall of 0.8 inches. It's also important to note that this precipitation can sometimes come in the form of snow. It's advisable to check for weather-related closures or changes in plans. 
Keep in mind that despite the potential for some rain or snow, there will still be plenty of dry days as well, as Las Vegas can experience months without any rain. The key is to be prepared and flexible with your plans when visiting Las Vegas in the winter.
Tips for dressing appropriately
Heading to Las Vegas in winter requires some forethought on attire. Here are some tips to ensure you're dressed appropriately while visiting:
Embrace layers. With fluctuating temperatures throughout the day, layering becomes your best friend.
Keep a warm yet light jacket handy. It's perfect for the chill outside and won't overheat you indoors.
Save long pants for evening outings. A pair of dark denim or black jeans is a good choice as they pair well with everything.
Consider packing a leather jacket; not only does it keep you warm, but it's also stylish.
Stick to layering as your go-to style strategy not only for warmth but also versatility during your stay in Las Vegas during winter.
Opt for comfortable attire whenever possible unless heading out for fancy dinners or club hopping.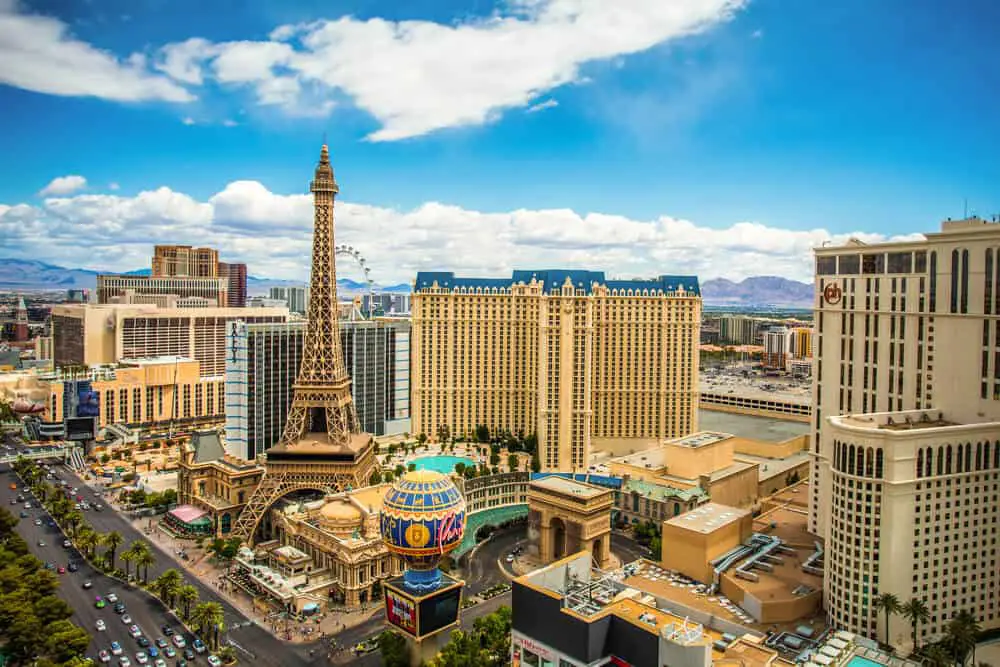 Where to Stay in Las Vegas in the Winter
Choosing where to stay in Las Vegas can be a daunting task. When searching the options can seem endless and choosing the wrong hotel can cost you time and money. We have selected four great options to help narrow the search.
The Cosmopolitan sits conveniently in the middle of the Las Vegas Strip, a beacon of luxury and entertainment. Not only is it in the middle of the action, but it also provides some great winter activities for you to enjoy.
Imagine lacing up your skates and gliding across the ice rink perched high above the city lights or cozy up around fire pits with warm cocktails to fight off the chilly weather.
That's not all; The Cosmopolitan doesn't let winter put a damper on its vibrant pool scene. Even in colder months, they keep their Marquee Dayclub open for daytime swimming experiences soaked in opulence.
And if you're ringing in the New Year here, prepare for grand celebrations that offer a unique perspective and unmatched luxury experience.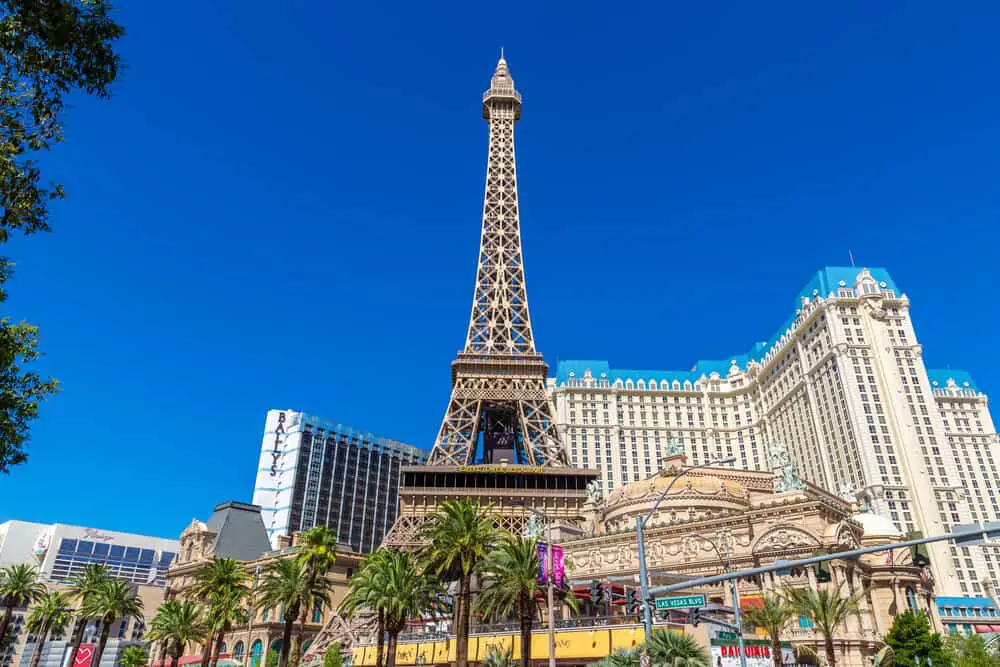 Skyrocketing 60 stories high, the Fontainebleau is a beacon of elegance and luxury on the Las Vegas Strip.
As the newest addition to the North end of the Las Vegas Strip, this $3.7 billion establishment will open its doors in December 2023 and promises to bring you an unforgettable experience.
With a modern interior designed by David Collins Studio, 35 restaurants, bars, and lounges, a state-of-the-art spa, and seven pools, Fontainebleau provides everything you need during your winter visit here in Las Vegas.
You may also feel a touch of familiarity if you've previously visited its sister property—the renowned Fontainebleau Miami Beach hotel.
Located in Downtown Las Vegas on Fremont Street, the stunning Circa Las Vegas takes center stage when it comes to ideal winter stays. From the minute you step foot in this lavish hotel, there's never a dull moment.
Circa boasts Stadium Swim – the ultimate Las Vegas winter pool destination open 365 days a year! It offers heated pools ensuring your swim remains uninterrupted by cold weather conditions.
Believe it or not, they also throw unforgettable hot tub parties called Winter Swim during the chilly months!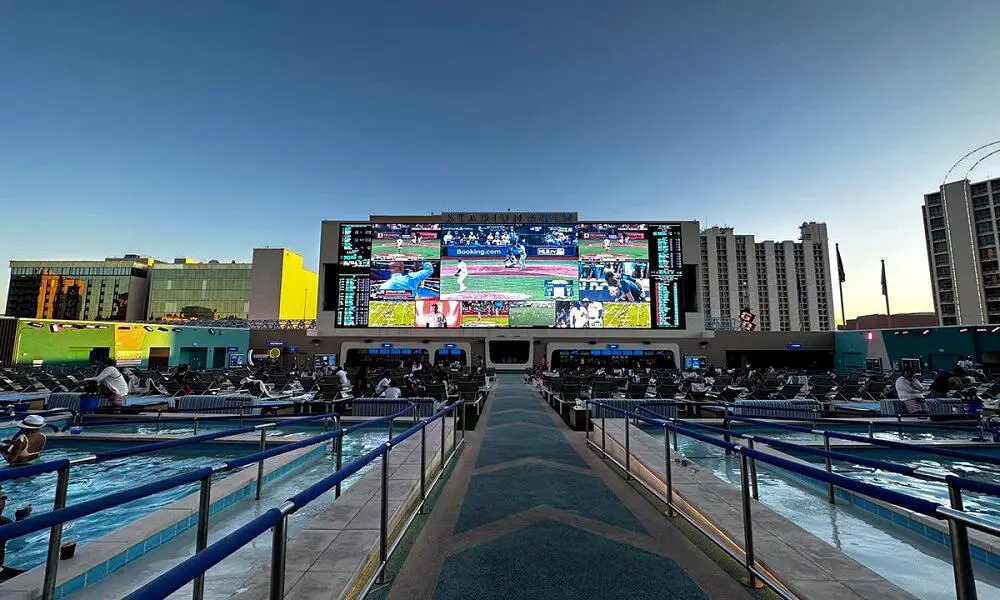 For those who want to escape the craziness of the Strip, the Red Rock Hotel, Spa, and Casino serves as an ideal winter sanctuary in Las Vegas.
Located just minutes from Red Rock National Conservation Area, Red Rock Hotel is the perfect home base for outdoor enthusiasts.
For those seeking to pamper themselves during their holiday trip, there's an on-property spa that offers soothing massages along with various body treatments and facials.
The dining options cater to all tastes, while its casino keeps you entertained well into chilly Vegas nights.
Things to do in Las Vegas during Winter
Las Vegas sparkles with festive holiday decorations in winter. Indoor entertainment options abound, offering a respite from the chilly weather outside.
You could lose yourself in a world of shows, captivating museums, and art galleries peppered around the city.
There's much to explore beyond the famed Las Vegas Strip, outdoor adventure is still in the cards with hiking, skiing, and sightseeing tours under clear blue winter skies. Indoors or outdoors, alone or with family and friends, you're sure to find something that'll make your heart race.
Here are our picks for some of the top things to do in Las Vegas in the winter months!
See the Winter Display at the Conservatory at the Bellagio
The Bellagio Conservatory transforms into a winter wonderland every December. This lush paradise, sprawling over 14,000 square feet and boasting more than 11,000 plants and flowers, becomes the home of glistening polar bears and charming seasonal decorations that perfectly capture the magnificence of winter.
Visited by 30,000 visitors per day, the Winter Display at the Conservatory at the Bellagio is an attraction you don't want to miss during your next trip to Las Vegas.
Make sure you pencil it into your Las Vegas itinerary before January ends–that's when this fascinating display wraps up for the season.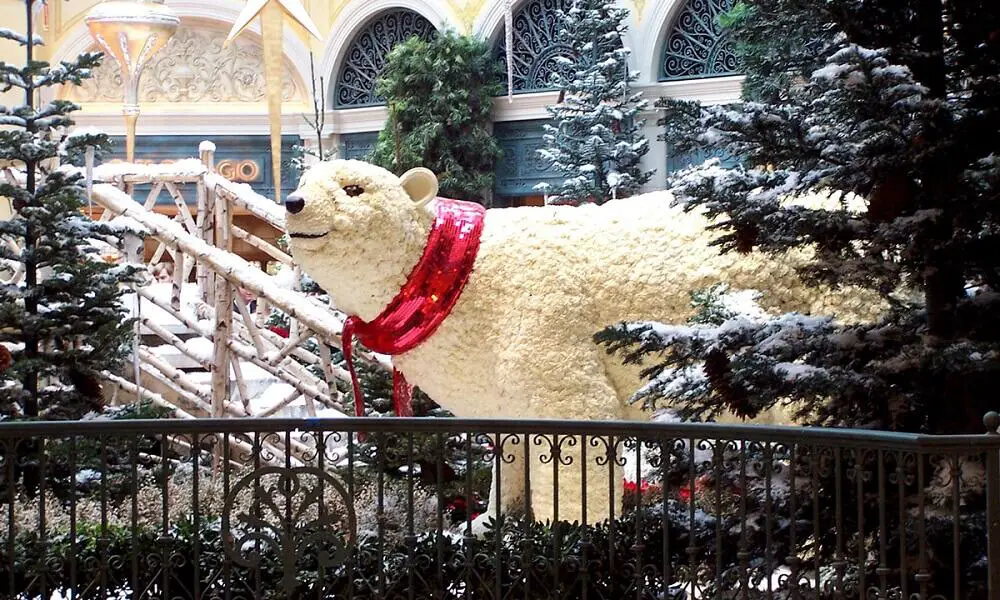 Hiking at Red Rock Canyon
Just a short drive from Las Vegas, you'll find the natural wonder of Red Rock Canyon. It's an outdoor enthusiast's paradise with over 100 miles of picturesque hiking trails and 26 different hikes to explore.
The Calico Hills trail, which is one of the more popular trails, treks for about 7 miles with an intricate system of three individual parking areas with side trails to explore at your own pace.
For those craving more intensity on their adventure, Turtlehead Peak Trail will not disappoint with its challenging 5-mile journey offering panoramic views of Red Rock Canyon and Las Vegas itself!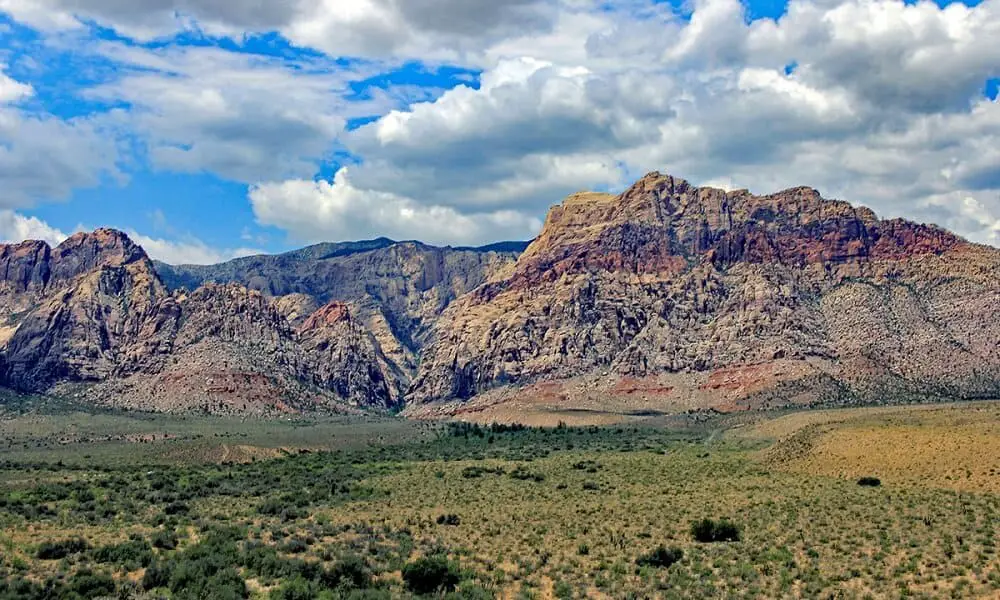 See a Show or Concert
No winter trip to Las Vegas is complete without enjoying one of its iconic shows or concerts. Known as the entertainment capital of the world, Las Vegas buzzes with action-packed performances by world-renowned artists and entertainers.
You could settle into a seat at Cirque du Soleil's mesmerizing 'O' show, rock out with top headliners like Katy Perry, U2, or Adele, chuckle through an evening with Bill Maher, or relive classic performances at Legends in Concert and The Rat Pack show.
Each performance delivers a unique fusion of artistry and holiday spirit that will add unforgettable moments to your winter vacation in Las Vegas.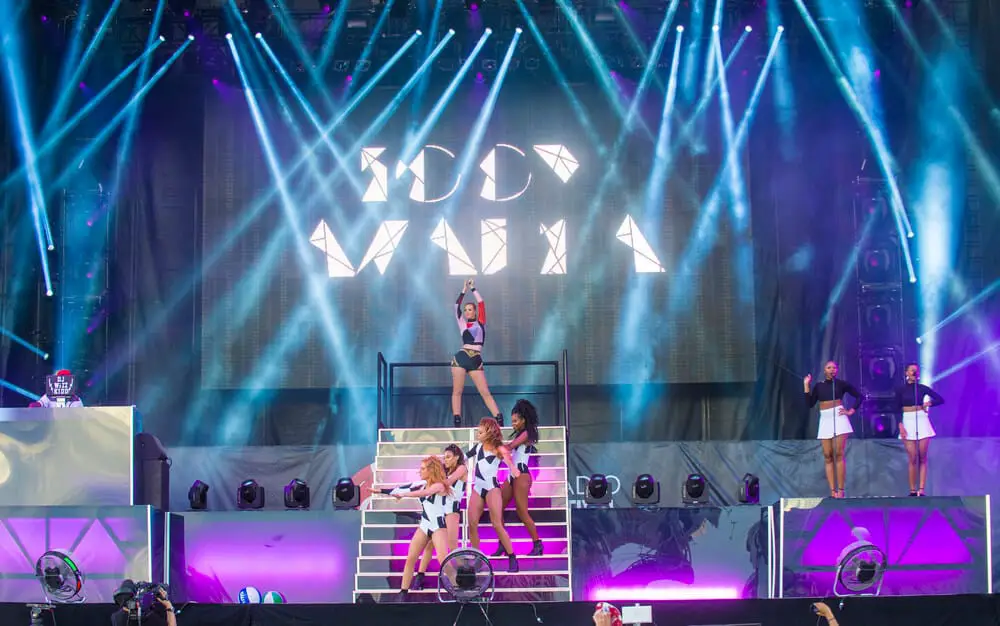 Take a Tour of a Snowy Grand Canyon
A tour of a snowy Grand Canyon definitely tops the list of exciting winter day trips from Las Vegas. This is by far one of the best national parks to visit in the winter!
The contrast between the white snow and sunlit canyon walls creates a breathtaking panorama, perfect for leisurely walks along the rim. 
This adventure isn't something you have to do alone, tours are available to enhance your experience with fascinating insights about this natural wonder. Both the West Rim and South Rim stay open during the winter season. 
At the West Rim, check out the Skywalk attraction – a glass walkway suspended 4,000 feet above the canyon floor – it's an exhilarating experience.
The South Rim offers its own delights with truly mesmerizing views across miles of snow-dusted landscapes.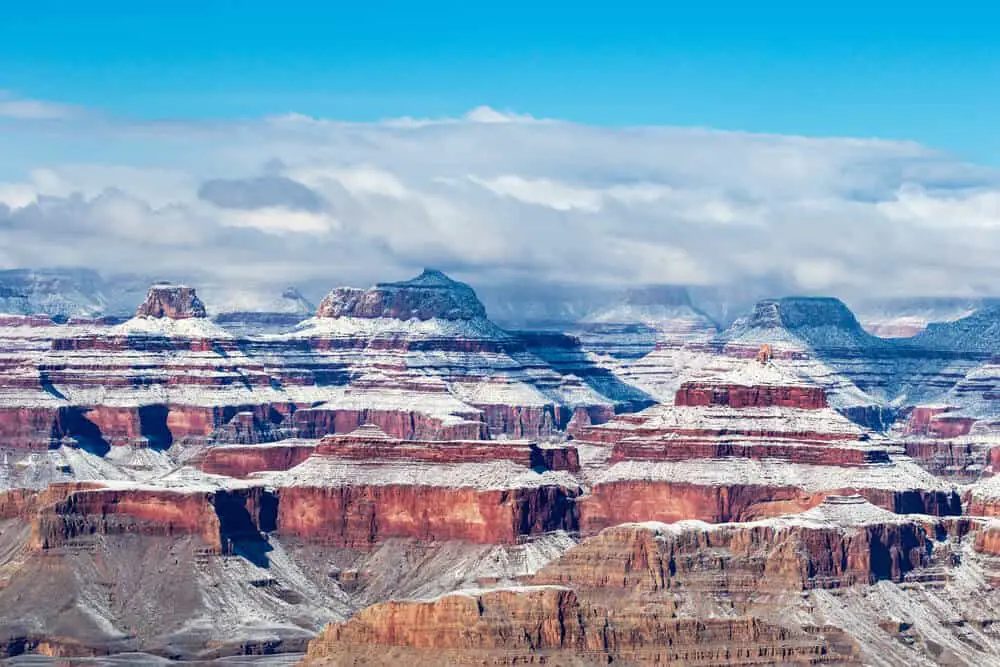 Go on ATV Tours in the Mojave Desert
Winter is the perfect time to experience the thrill of a lifetime with an ATV tour in the Mojave Desert. With mild temperatures, you can enjoy the beauty of the Mojave Desert without baking in the summer sun.
You'll find several tour options available, lasting anywhere from 1.5 hours to half a day for those who crave more action. Convenience is key as some tour operators offer pick-up services straight from Las Vegas hotels!
So whether you're an amateur or pro rider, don't miss out on this exhilarating desert adventure during your winter stay in Las Vegas!
Visit Museums and Exhibitions
Immerse yourself in a wealth of knowledge by exploring the many museums and exhibitions that Las Vegas has to offer.
Head over to the Nevada State Museum, where you'll discover insightful exhibits reflecting on the history and culture of this unique state.
Alternatively, dive into some darker elements of Sin City's past at The Mob Museum, offering intriguing details about Las Vegas' notorious mob history.
Switching tracks, art aficionados can delight in contemporary works at Bellagio Gallery of Fine Art or the vibrant street murals downtown in the Arts District.
No matter your interests, these educational sites promise an enriching experience away from the bustling casinos and glitzy entertainment venues offering great things to do in winter in Las Vegas.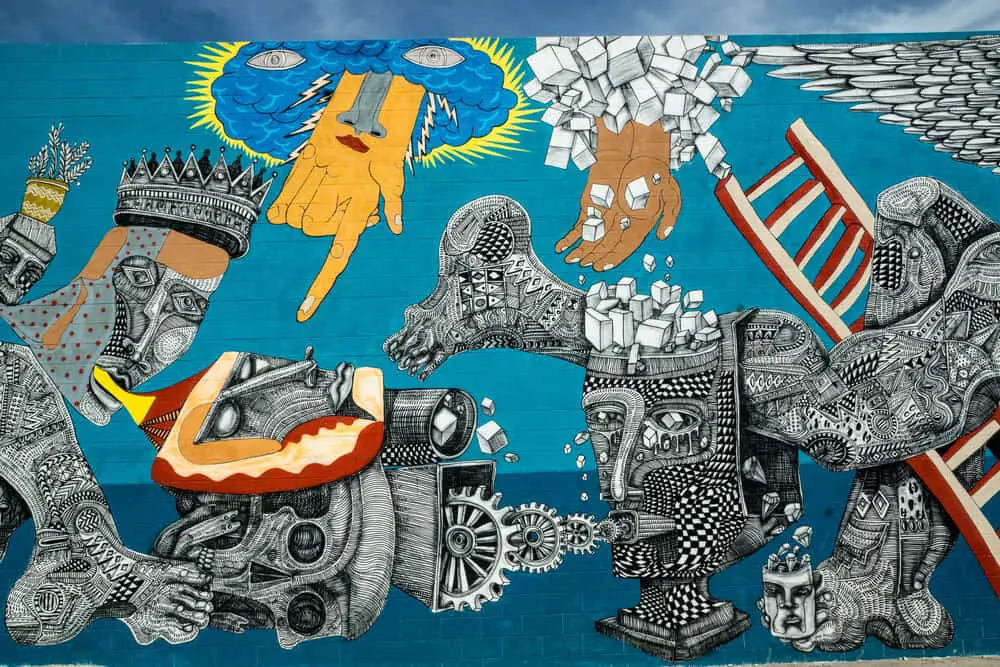 Do Some Shopping
Las Vegas during the winter months presents an unrivaled shopping experience. You'll have access to a variety of shopping centers, outlets, and boutiques filled with luxury brands and affordable options.
Winter is a fabulous time to take advantage of superb discounts on holiday gifts at one of the two Outlet Malls or one of the many unique stores located up and down the Strip.
Enjoy Ice Skating at The Cosmopolitan
At the heart of the Las Vegas Strip, The Cosmopolitan transforms into a winter wonderland every year. A highlight is the massive 4,200-square-foot rooftop ice rink that overlooks the city's spectacular skyline.
But that's not all—after your skating session, savor some delicious seasonal food or cozy up by the fire while roasting s'mores.
Skate rentals range from $20 to $30 and you'll have access to this frozen playground from November 15th to January 2nd. If you're looking for Christmassy things to do in Las Vegas, this is it.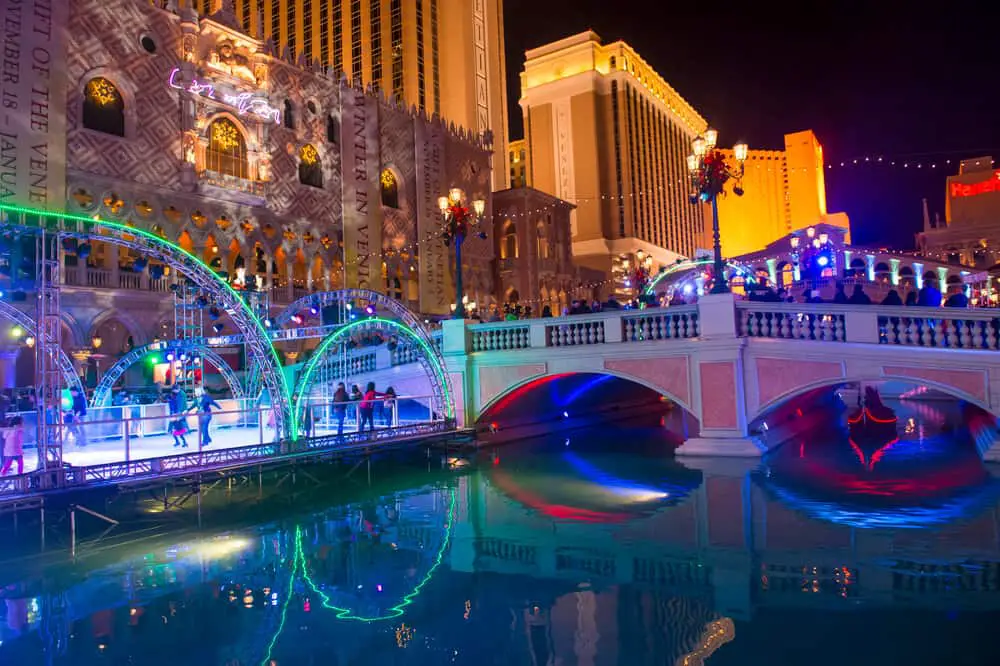 Take a Food Tour of Las Vegas
Plan to awaken your taste buds like never before by taking a food tour in Las Vegas. Experience gourmet cuisine at its finest and savor diverse flavors from upscale restaurants to hidden culinary gems.
Companies like Taste Buzz Food Tours and Lip Smacking Foodie Tours offer different tour options that introduce you to the city's vibrant food culture.
Enjoy a behind-the-scenes glimpse into bustling kitchens and discover secret recipes while you learn about the creative process involved in curating exquisite menus at renowned establishments.
Sledding, Skiing, and Snowboarding at Mt Charleston
Just a 45-minute drive north of Las Vegas you'll find a winter wonderland at Mt. Charleston. Explore the snowy peaks on skis or a snowboard at the Lee Canyon Ski & Snow Resort, with trails catering to all skill levels.
For those not into skiing or snowboarding, sledding, and tubing can be done at the Foxtail Group Picnic Area and the Old Mill Picnic Area.
However, stick to designated areas for safety as many slopes along state routes are unsuitable due to steepness and trees.
So pack up your winter gear and head towards Mt Charleston for an exciting day in the snow!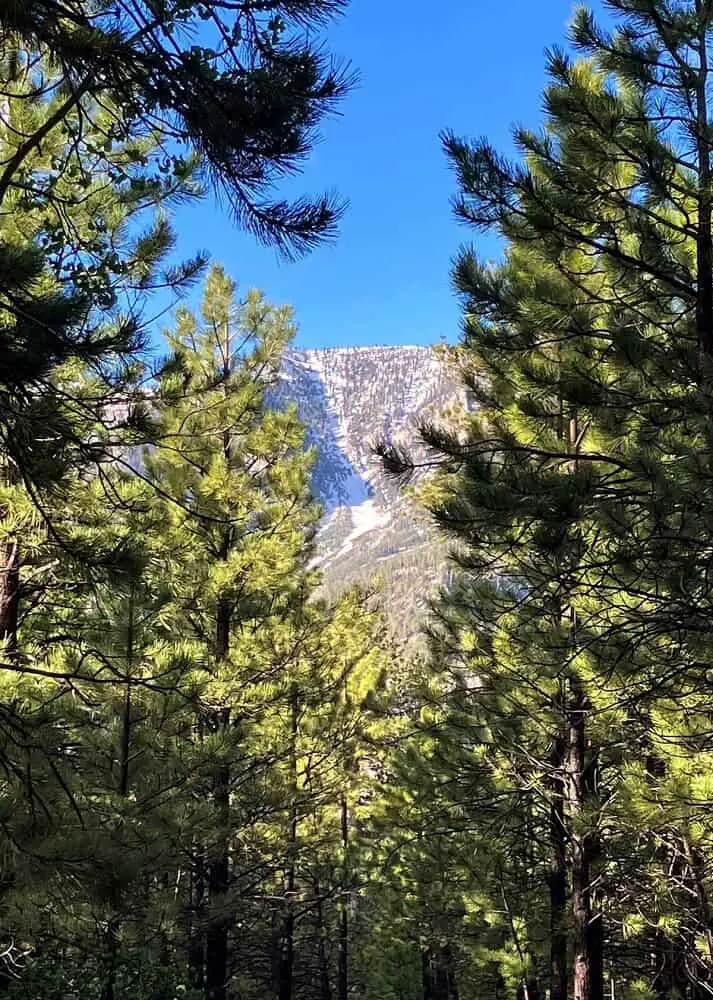 Visit the Downtown Container Park
A Vegas winter trip wouldn't be complete without exploring the Downtown Container Park. Sitting at the corner of Fremont Street and S. 7th Street, this unique attraction turns shopping into a memorable adventure in its own right.
Constructed entirely from shipping containers, it houses 38 unique retail shops, and restaurants serving up delicious bites and bars pouring out refreshing drinks. And let's not forget the 30-foot fire-breathing praying mantis at the entrance.
The Downtown Container Park also hosts live performances and has a large play area for children, making it more than just a place for retail therapy. A visit there is surely one of the best things to do in Vegas in winter.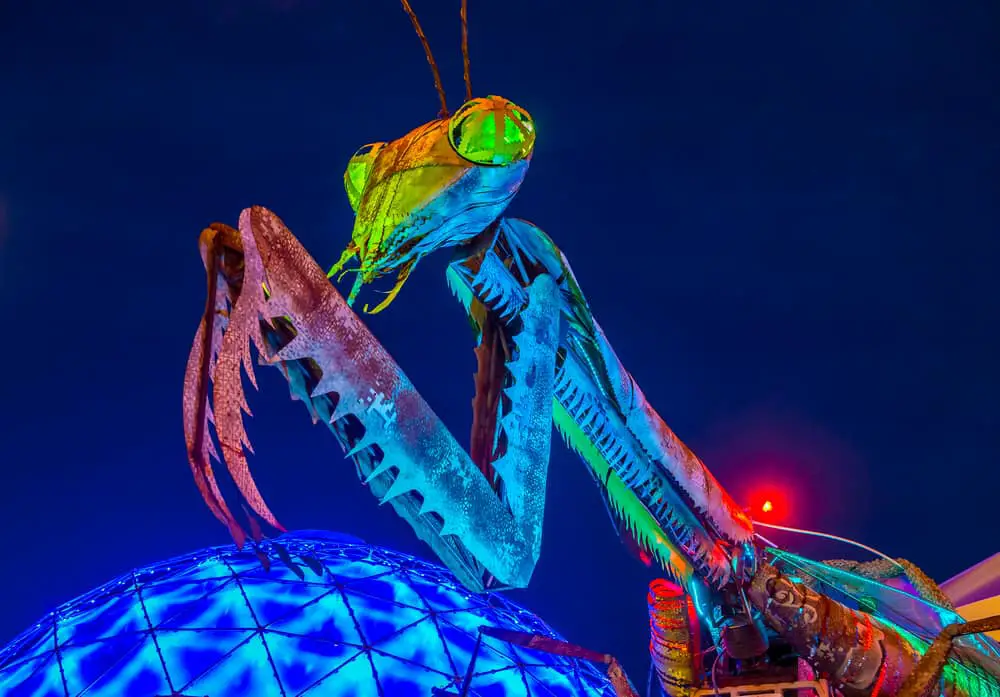 Celebrate New Year's Eve
Ring in the New Year with a bang when spending winter in Las Vegas! Popular resorts such as Caesars Palace, Aria, and MGM Grand host unparalleled New Year's Eve events guaranteed to make memories.
Think fireworks, glitz, glamour, and an electrifying atmosphere filled with festive cheer.
You don't want to miss the breathtaking fireworks display that lights up the night sky – it's characteristic of Las Vegas' vibrant nature. Launched from multiple hotels, the night sky is illuminated the whole length of Las Vegas Blvd.
Amidst all these celebrations are casinos adorned with holiday decorations adding a dash of seasonal charm to your experience. This isn't just another New Year's party – this is Las Vegas-style revelry!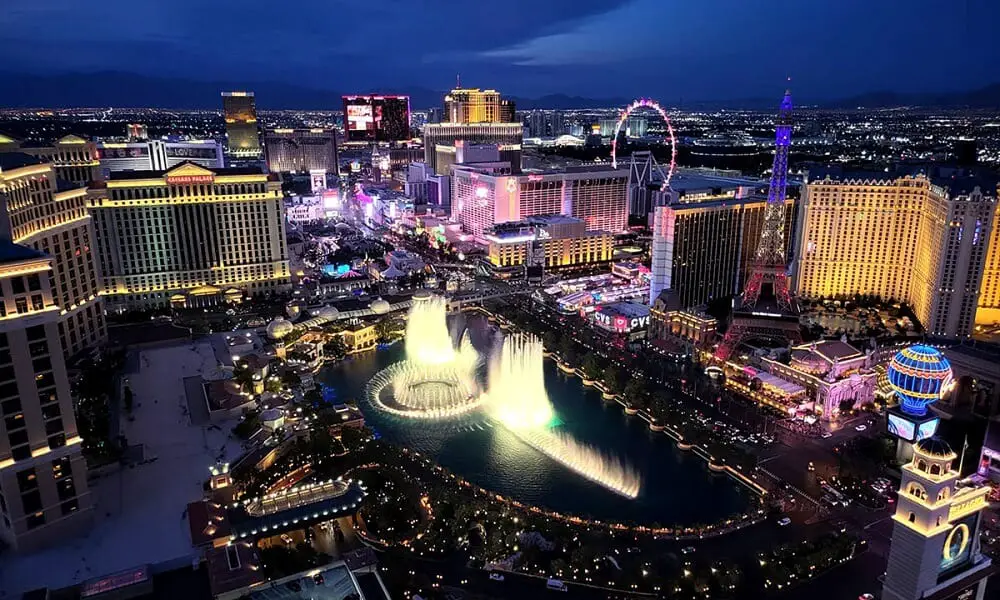 Visit the Ethel M Chocolate Factory Holiday Cactus Garden
Leave the high-energy buzz of Las Vegas behind for a sweet treat at Ethel M Chocolate Factory Holiday Cactus Garden.
Located a short drive away in Henderson, this unique destination merges the delight of handcrafted chocolates and a stunning desert garden. can you think of any better Las Vegas winter activities?
Over 300 species of cacti spread across three acres light up your night with over one million holiday lights.
Walking through the illuminated garden is free but add more pleasure to your visit by indulging in gourmet hot cocoa and premium wine tasting sessions.
It's both an epicurean adventure and a visual feast that blends beautifully with Nevada's winter season.
Visit the Valley of Fire
Roam the landscape of Nevada's oldest and largest state park, the Valley of Fire. Less than an hour away from Las Vegas, this iconic destination will leave you enamored with its stunning red and orange rock formations.
You can hike along panoramic trails, observe ancient petroglyphs etched into sandstone structures, or embark on a scenic drive through the park.
The winter months provide a welcomed respite from searing summer temperatures, making for cool-weather adventures in this unique desert landscape.
Popular stops include the Fire Wave trail, Elephant Rock, and the Mouse Tanks trail. Be sure to stop by the Visitors Center for a map of the park and also to learn more about the history of the area.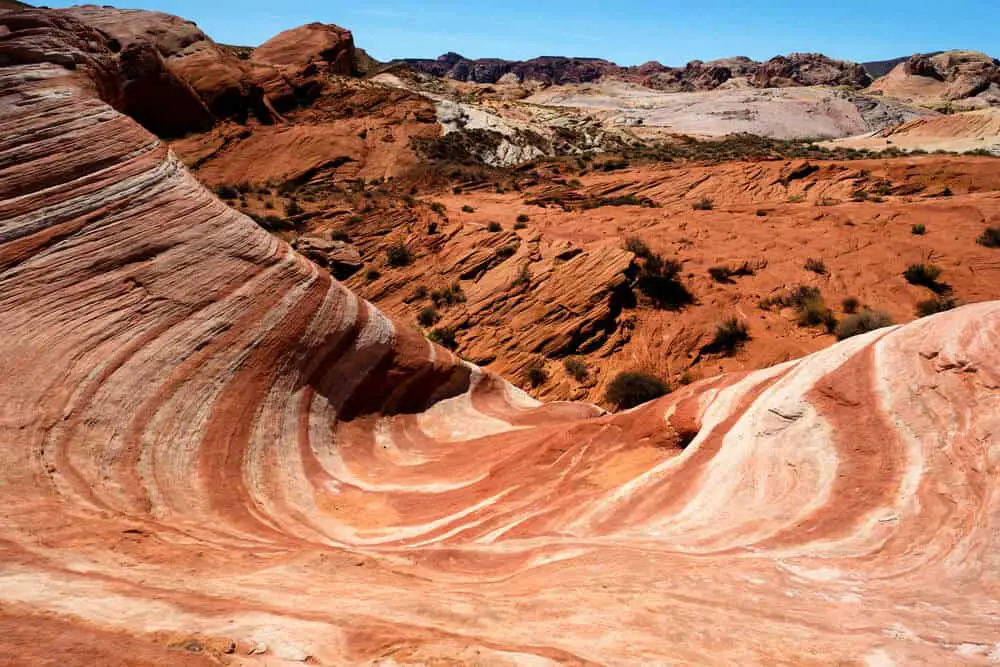 Experience Death Valley
While visiting Las Vegas be sure to consider taking a day tour to Death Valley, one of the best national parks on the west coast. This stunning park, famous for its salt flats and sand dunes, also offers unique winter hikes such as Zabriskie Point Trail and Darwin Falls.
While summer temperatures can reach 125 degrees, winter is the perfect time to visit while the temperatures range in the 60 to 70 degree range.
During this season, trails leading to the canyons and other popular sights are much easier to reach.
Whether it is hiking through breathtaking trails or engaging in diverse outdoor activities, Death Valley promises a serene desert adventure away from the Las Vegas Strip's glimmering lights!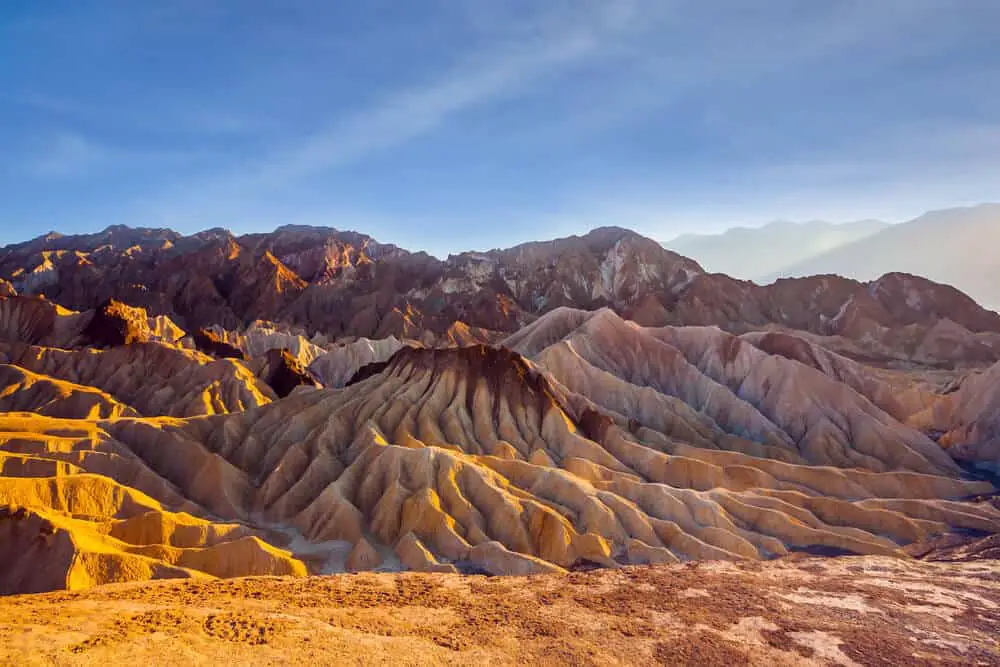 Explore the City's Unique Attractions
Las Vegas brims with many other unique attractions waiting to be explored on a warm winter day. For nature lovers, don't miss out on Springs Preserve, home to botanical gardens and desert trails that provide an escape from the bustling city life.
If you're up for a thrill ride or two, consider visiting AdventureDome at Circus Circus Hotel & Casino. This indoor theme park offers year-round entertainment and is even more enjoyable in wintertime when outdoor temperatures drop below comfortable levels.
Whether you seek holiday activities or just want some fun things to see and do in this vibrant city this season, Las Vegas won't disappoint!
Reflections on Visiting Las Vegas in the winter
Indeed, Las Vegas offers a winter wonderland of festivities and excitement. Take pleasure in exploring the city that doesn't hibernate but instead sparkles with enchanting attractions during the chilly season.
Dive into exciting activities or simply cozy up indoors; there's always a unique adventure waiting for you in Vegas in the winter. So gear up and experience Las Vegas differently this winter – it will create memories to cherish forever!