"Is Lisbon worth visiting?" is a question I hear surprisingly often. The capital city of Portugal is both charming and vibrant with plenty going on all year round.
I've spent over average time in the city, going on anything from weekend trips to spending weeks at a time working from a hotel room in the old town while exploring the city in my spare time.
Lisbon has this incredible aura that makes you come back time after time to peel off more layers of what the city has to offer.
Did I answer your question already?
Ok, so I love Lisbon, there is no doubt about that! CNN also named the city one of the coolest in Europe several times.
But will you love Lisbon? To help you figure that out, I've written this post with my top reasons to visit Lisbon so that you can find out why visit Lisbon is a good idea (or not.)
Disclosure: This post may contain affiliate links. That means that if you make a purchase through one of those links, I will get a small commission at no extra cost to you.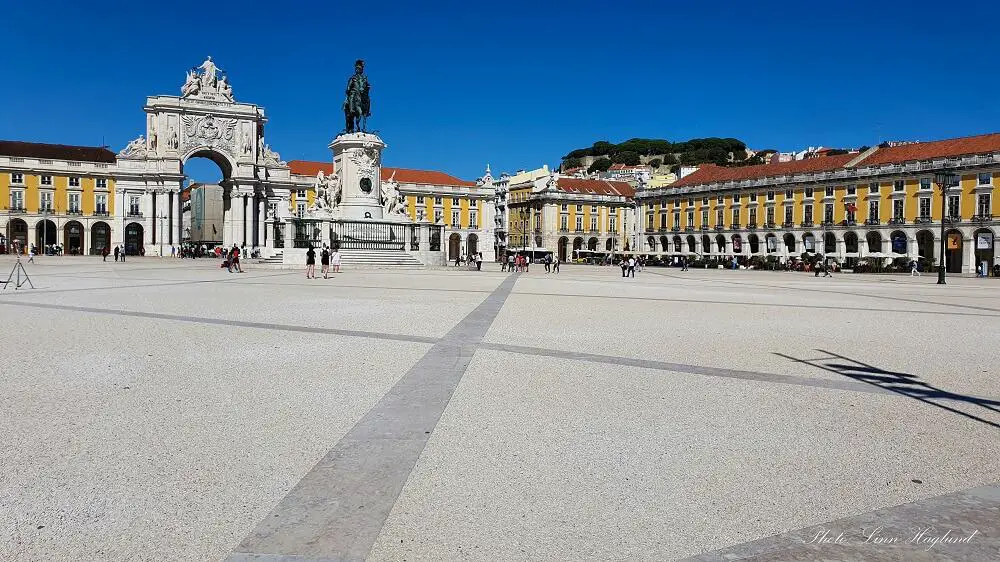 MORE FROM PORTUGAL
Reasons to visit Lisbon
The viewpoints
Lisbon is worth visiting for the epic viewpoints scattered all around the 7 hills the city is set upon. While it, yes, means a lot of walking up and down while sightseeing in Lisbon, you'll be rewarded with so many amazing views.
Visiting São Jorge Castle is a must even on a Lisbon one-day itinerary and the views from there are spectacular!
Other viewpoints worth visiting are Miradouro das Portas do Sol, Miradouro de Santa Luzia, and Miradouro de São Pedro de Alcântara.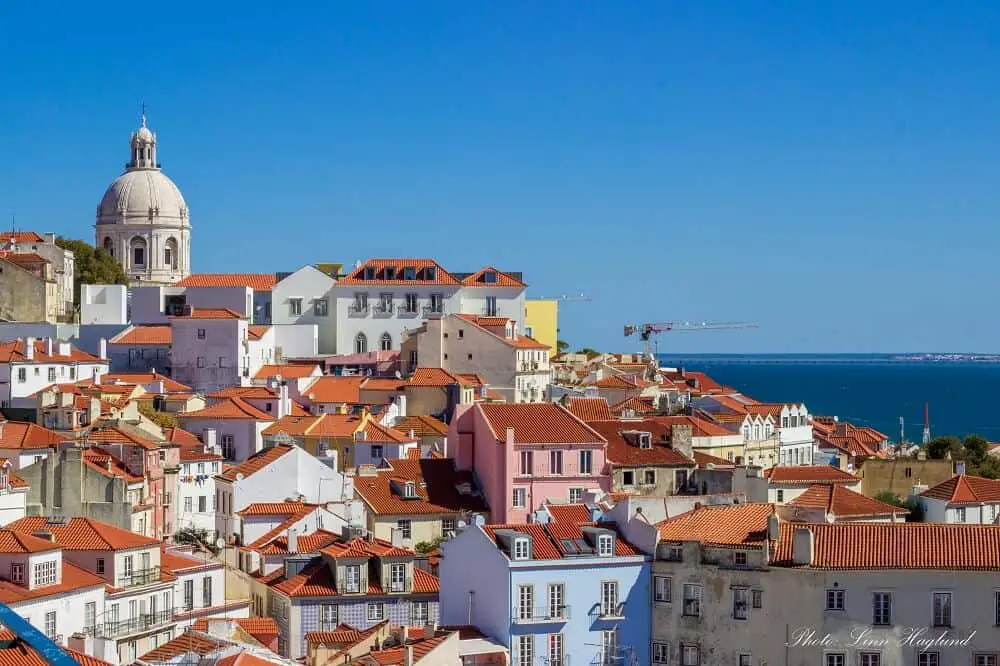 It's walkable
The city is super walkable, but you gotta be prepared to get that bootie working up the steep hills. That said, the cobblestoned streets winding through the historic center offer so much charm that you will be on top of the hill before you know it.
Everything in Lisbon is within walking distance, except the Belém district which gives you the perfect reason to take the tram – one of the city's top tourist attractions. Since taking the tram is one of the top things to do in Lisbon, it's the perfect excuse.
The historic tram
If you're still wondering why visit Lisbon Portugal, you haven't seen the historic trams that transport people all across the city.
If you get tired of walking up and down the hills, a tram journey is well worth your Lisbon itinerary. As I mentioned above, the best way to get from the historic center to the Belém neighborhood is by tram.
There you will see the main attractions related to the Age of Discovery like the Belém Tower and the Jerónimos Monastery.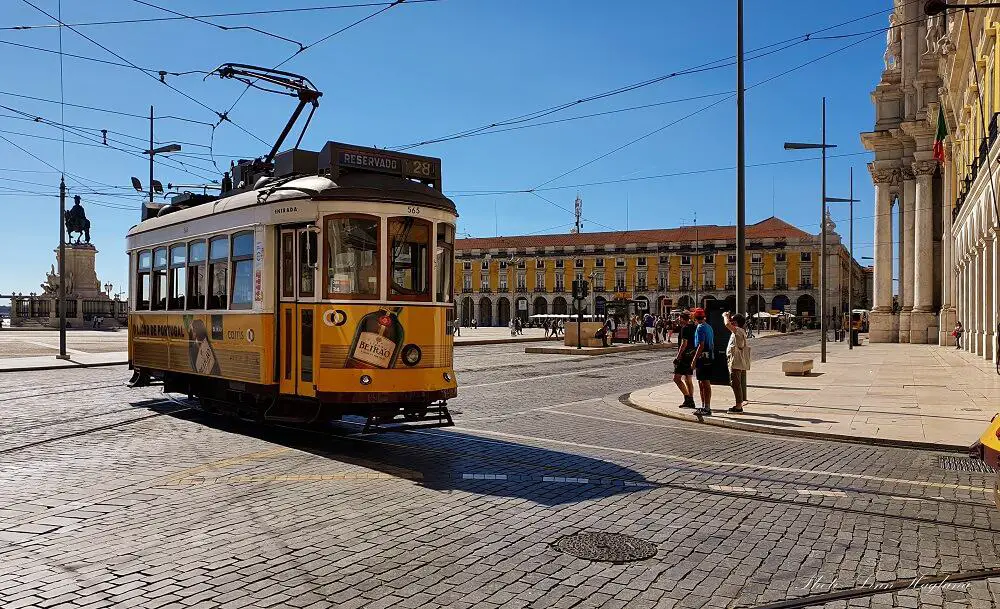 Best vegan Pastel de Nata in Portugal
If you're looking for vegan Pastel de Nata, you're in the right city! In Lisbon, worth visiting is VeganNata, they specialize in vegan Pastel de Nata and only sell drinks besides the famous pastry.
May I recommend a hot chocolate in an edible cup (though it doesn't really taste anything exciting – the cup, not the Pastel de Nata – it is sustainable!)
I've had vegan Pastel de Nata in other places in Lisbon and Portugal, but none has stood up to these!
Mild winters
If you're looking for winter sun in Europe, you won't be disappointed visiting Lisbon in winter. I've spent several winters there and the festive season is amazing.
Lisbon puts heaps of energy into Christmas lights and the whole city lights up with twinkling lights in the evenings while the daytime often sees warm, sunny days.
Vibrant nightlife
So, is Lisbon worth visiting for nightlife? Absolutely! Especially Bairro Alto comes into life after dark when bustling restaurants, bars, and nightclubs fill up with locals and tourists alike.
There is something for everyone, so whether you prefer fine dining with exclusive Portuguese wine or you want to dance your shoes off until the early morning hours, you'll find it in Lisbon.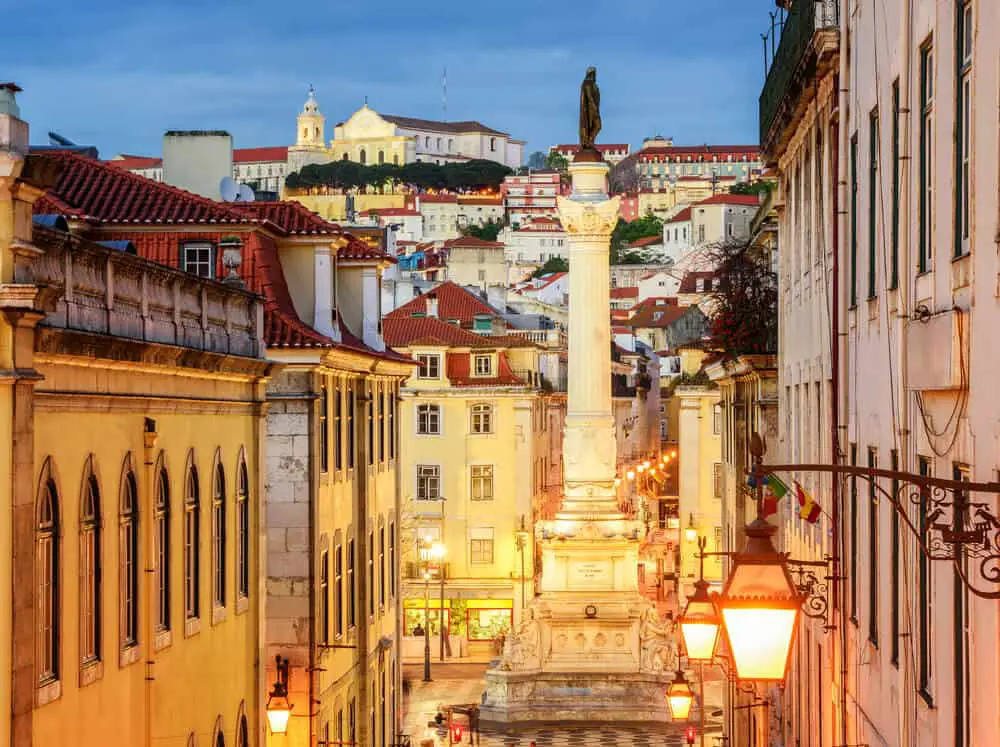 Great Fado performances
Some of the most breathtaking Fado performances I've ever been to have all been in Lisbon. Do I have to say more?
So, is Lisbon worth a visit to experience this unique art form? For delivering such sad songs as Fado comes out as, it's incredible to experience some of the country's best artists performing music you can touch and feel.
This is why you should visit Lisbon if you enjoy music and art. There is also a Fado Museum in Lisbon where you can learn more about the art form and its history.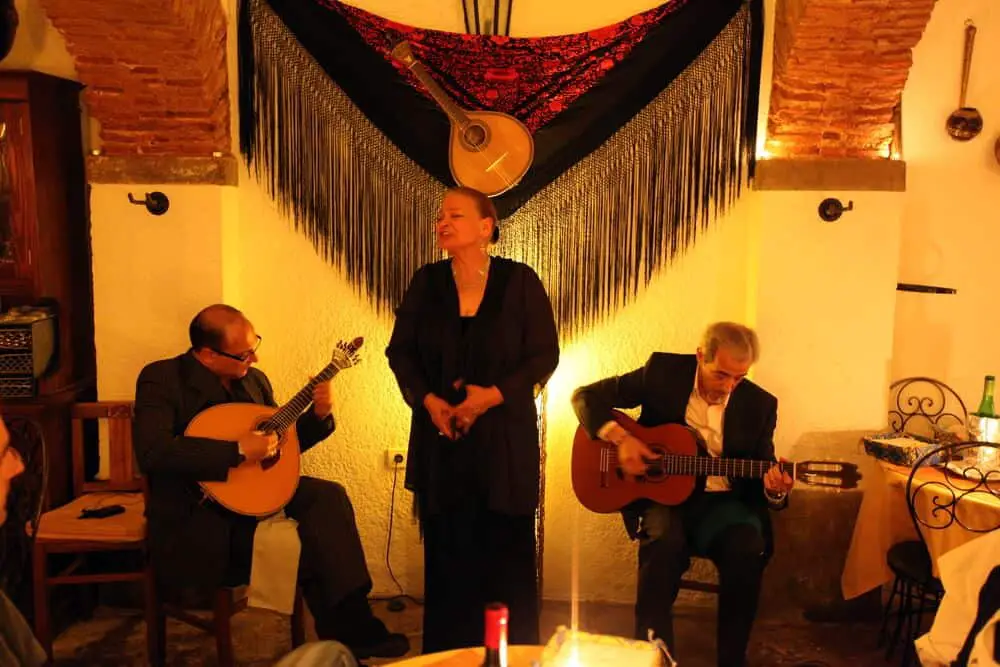 Safe city
While there will always be a certain crime rate in any big city, Lisbon is considered a safe city in Europe, and Portugal is rated one of the safest countries in the world.
My personal experience also backs up this. I've walked alone around the city after nightfall and never felt unsafe.
While violent crime isn't that widespread, pickpockets do occur, as in any big city. So I highly recommend watching your bag like you would in any city you travel to.
A delightful mix of old and new
What is Lisbon like, you might ask. Oh, it's got an eclectic mix between old and new, traditional and modern.
I particularly love how you can wander through the old streets with the old houses that literally speak history to you but a the same time, you can see modern life accommodating the hip and trendy within its walls.
Each different neighborhood in Lisbon has its own style and charm, so I suggest reading up on where to stay in Lisbon before you go so that you can find the perfect fit for you.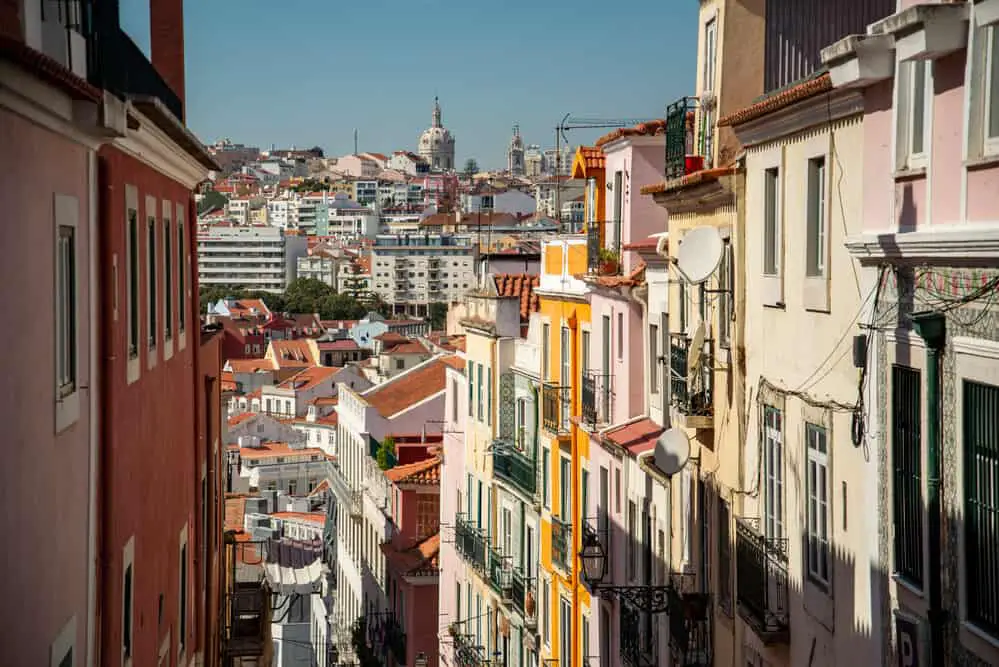 A charming old town
Is Lisbon worth it for walking around the old town? Absolutely! With such a quaint historic center, Lisbon has one of the top old towns in Europe!
Big parts of the city were destroyed during the 1755 Earthquake but have been rebuilt and a mix of remaining buildings and restored buildings all give you the sense of deep history in every alley you enter.
Pastel-colored houses with cafés, bars, and shops are located within the same area where locals have been living for generations. It really takes you back in time and it always feels special to walk around Lisbon.
Bonus: Perfect base for day trips
Lisbon also makes the perfect base for going on day trips. With a great bus and train network, you can easily get around to some of the best coastal towns in Portugal.
But day trips from Lisbon also include inland towns like Évora, Fatima, and Aveiro. If you dispose of a car, you can easily visit hidden gems in Portugal that are harder to get to as well as reach some of the most epic hiking trails in Portugal.
Here are some of my favorite day trips from Portugal's capital city:
Day trip from Lisbon to Évora
Day trip from Lisbon to Cascais
Day trip from Lisbon to Sintra
Day trip from Lisbon to Porto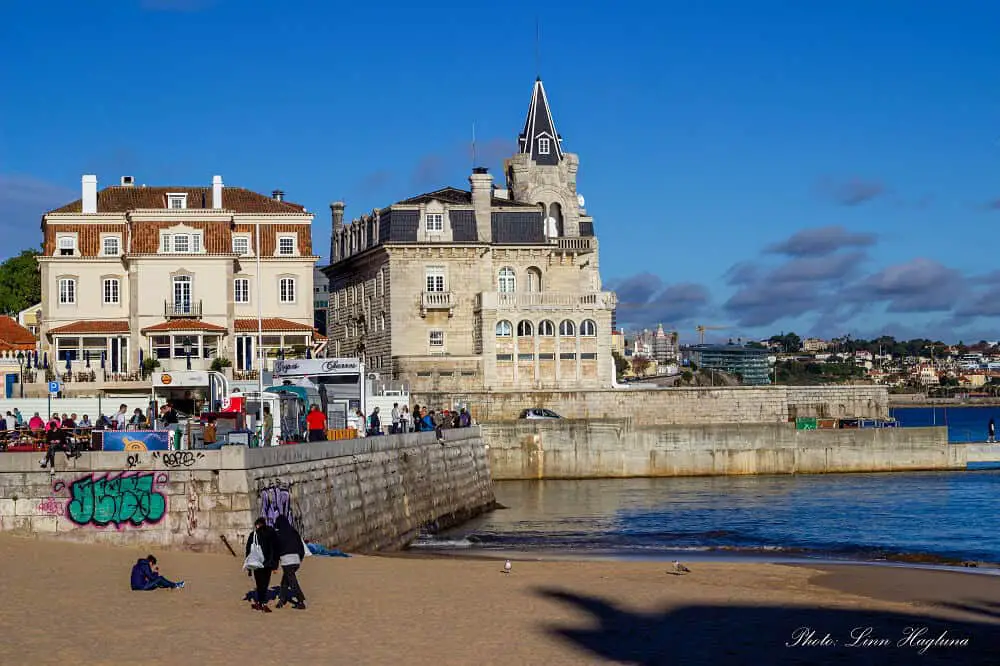 Reasons not to visit Lisbon
So, are there any reasons not to visit Lisbon? Obviously, whether to visit a city or not is always a subjective decision. So, I'll leave you with the cons of visiting Lisbon too, so that you can decide whether it's for you or not.
a lot of hills
you need several days to see it all
overtourism has become an issue
prices are higher than some other destinations
hard to find parking (make sure your hotel has private parking if you drive!)
Conclusion: Is Lisbon worth visiting?
So, is it worth visiting Lisbon? As mentioned before I vote for Lisbon all the way. There are so many reasons to visit Lisbon Portugal and these are just a few.
But at the end of the day, it's your decision. It's a hilly city with lots of tourism creating large crowds. So if you're looking for a smaller city with fewer people, Lisbon might just not be for you.
However, if you're looking for a vibrant city with a good mix of culture, history, shopping, and nightlife, Lisbon delivers it all.
Happy travels!