Most people think of spring and summer when they think of Tuscany. Green rolling hills, roadside strawberry vendors, and sipping wine in a sleeveless top at sunset.
But there are a million reasons to visit Tuscany in winter.
Go in the low season and you'll experience Tuscany's winter beauty, highlighted by moderate weather, and scenic snow-capped terrains. The refreshing ambiance of the Tuscan countryside ensures a memorable winter vacation.
I've visited Tuscany in all four seasons and winter has its own charming, crisp glow to it that will easily bewitch you.
In this post, I'll share everything you need to know before going on a Tuscany winter vacation and the top reasons to visit Tuscany in the winter.
Disclosure: This post may contain affiliate links. That means that if you make a purchase through one of those links, I will get a small commission at no extra cost to you.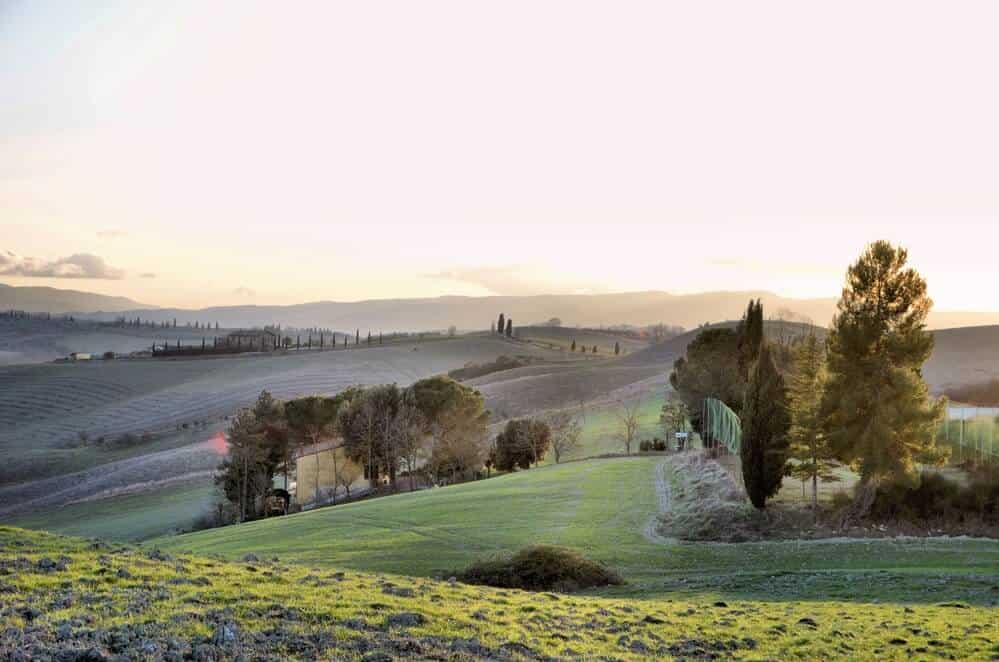 MORE FROM TUSCANY
Tuscany Winter Weather (+ Does it Snow in Tuscany?)
Exploring Tuscany in winter offers an unexpectedly mild adventure into Italy's most romantic region.
The Tuscany winter weather is comparatively mild, with average temperatures ranging from 4°C to 12°C, so you will need to dress warm.
Unlike other European regions, snow is infrequent in lower areas but occasionally blankets the higher terrains, captivatingly contrasting the region's iconic hills and mountains.
Intermittent rainfall refreshes the landscape, giving way to crisp, clear days that showcase Tuscany's breathtaking winter panorama, so an umbrella is a must when packing for winter in Tuscany.
This gentle climate makes Tuscany an appealing winter destination, allowing enjoyable outdoor exploration without the severe cold typical of regions further north.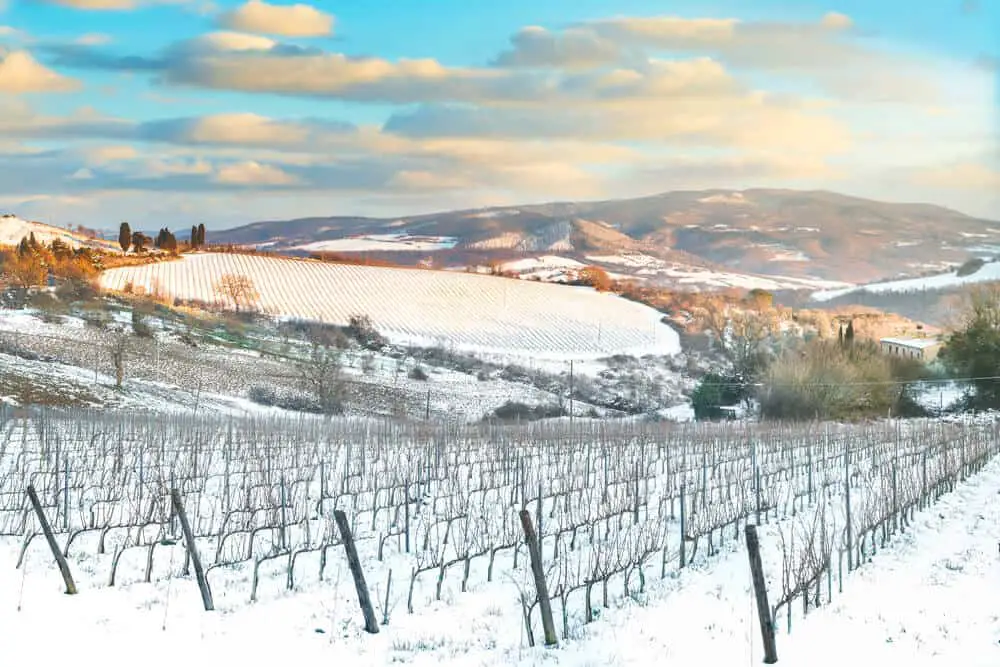 Where to stay in Tuscany in the winter
Here are my top picks for where to stay during your Tuscany Italy winter holiday.
FLORENCE: Palazzo Portinari Salviati Residenza D'Epoca – set in a historical building in the heart of Florence, this hotel has an indoor swimming pool and a spa and wellness center. The rooftop terrace offers splendid city views. It is also pet-friendly.

SIENA: Casatorre dei Leoni Dimora Storica – located in the heart of Siena, this is a lovely hotel with an onsite restaurant and private parking.

SAN QUIRICO d'ORCIA: Palazzo del Capitano Wellness & Relais – fantastic luxury in Tuscany's Val d'Orcia area where you can warm up in the spa area after days of exploring.
Reasons to visit Tuscany in winter
Great Time for a Tuscan Wine Tour
Embark on a wine tour in the calm of Tuscany Italy in winter, a serene Italian escape. The gentle chill perfectly accompanies the region's robust wines.
The vineyards, kissed by delicate frost and the crisp air, accentuate each wine sip, offering a unique tasting experience.
The reduced tourist influx in winter assures a personal, enriching vineyard tour. Navigate the picturesque vineyards as devoted wine producers unveil the intricacies behind each exceptional blend.
The calm Tuscany winter permits thorough exploration of ancient wine cellars, deepening your understanding and appreciation for Tuscany's extensive wine heritage.
Savor unhurried wine tastings, relishing each nuanced flavor. Amid the tranquil, frost-adorned vineyards and the gentle winter sun, the wine's complexities unfurl, etching your Tuscany winter journey into an enduring memory, reflecting the region's timeless elegance and rich traditions.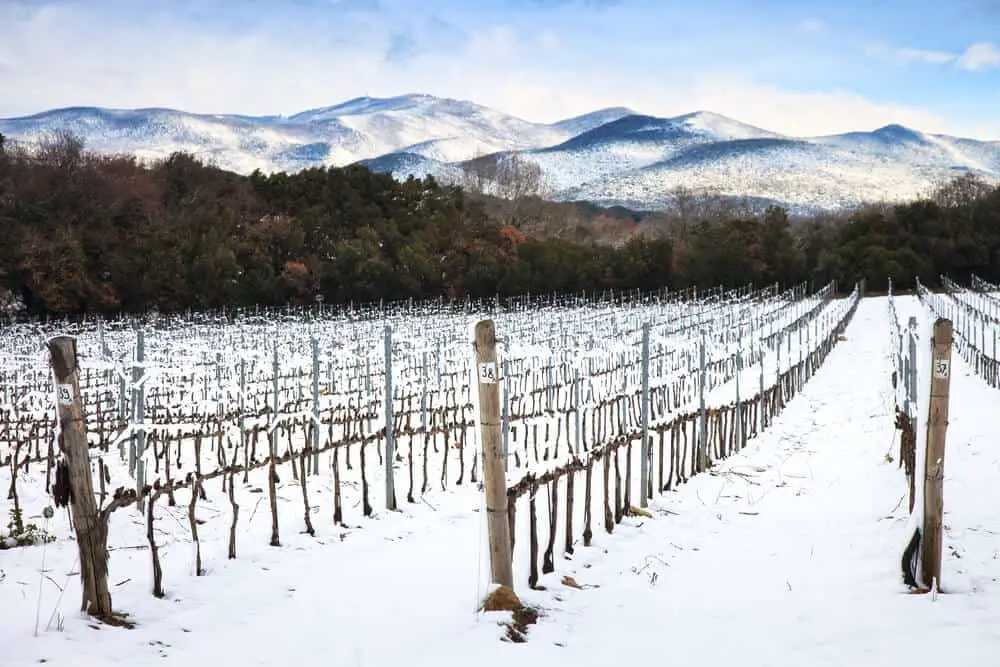 Visit Florence's Museums Without the Crowds
In the winter in Tuscany, you can explore the tranquility of Florence's otherwise busy museums. This season, Florence is an oasis for art and history lovers and there is no reason to spend any less than 2 days in Florence.
The globally celebrated museums of Florence, including the Uffizi and Accademia Galleries, promise intimate, crowd-free tours (compared to high season,) allowing an unobstructed gaze at magnificent art collections.
In fact, in winter in Florence, I managed to get a good picture of David without a storm of tourists fighting for the same picture waving their cameras and phones in front of me.
Admire masterpieces' intricate details and unfold their compelling stories at your own pace. Feel a deeper connection to historical narratives and creative brilliance in the silent, majestic corridors.
Uninterrupted views of iconic artworks enhance this cultural expedition, making your winter in Tuscany a profoundly enriching, insightful experience amid Florence's magnificent museums.
MORE FROM FLORENCE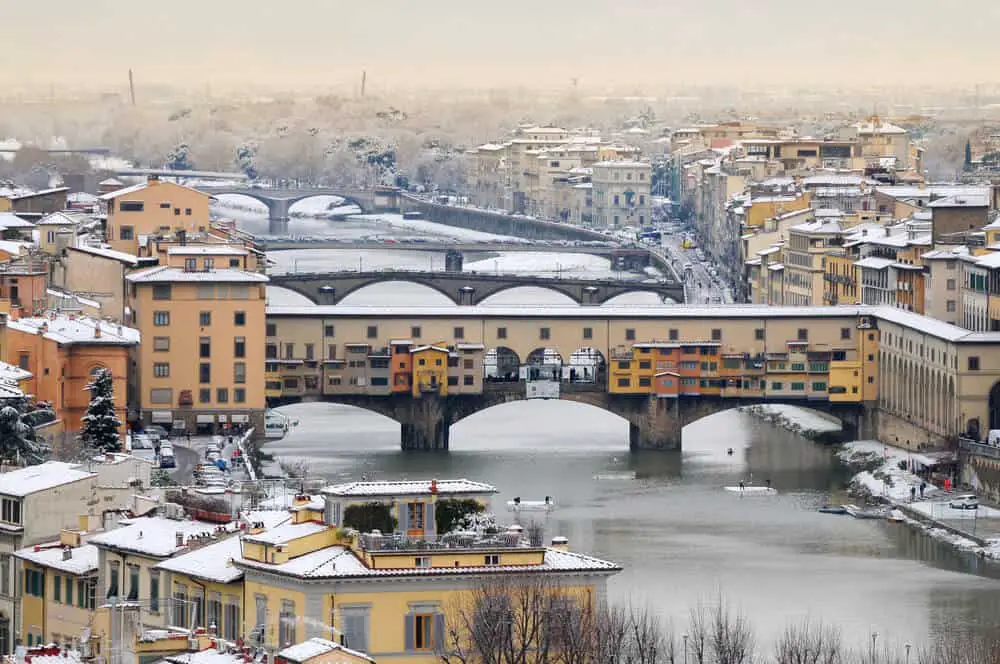 It Might Snow
Picture the rare, gentle snowfall softly blanketing Tuscany's iconic landscapes in winter. Though infrequent, snowfall bewitchingly transforms the region, turning rolling hills and ancient towers into a stunning winter panorama.
Cypress trees and vineyards acquire a delicate white coat, offering a dreamlike view and an exceptional backdrop for photography enthusiasts and nature devotees.
This extraordinary scene in winter Tuscany enables every captured moment to become a timeless memory, celebrating Tuscany, Italy, in winter.
The snow's magical touch enhances the architectural and natural allure, making a winter visit to Tuscany uniquely enchanting.
The peaceful silence accompanying the snowfall lets you fully embrace and appreciate Tuscany's serene, transformed beauty during this exceptional season.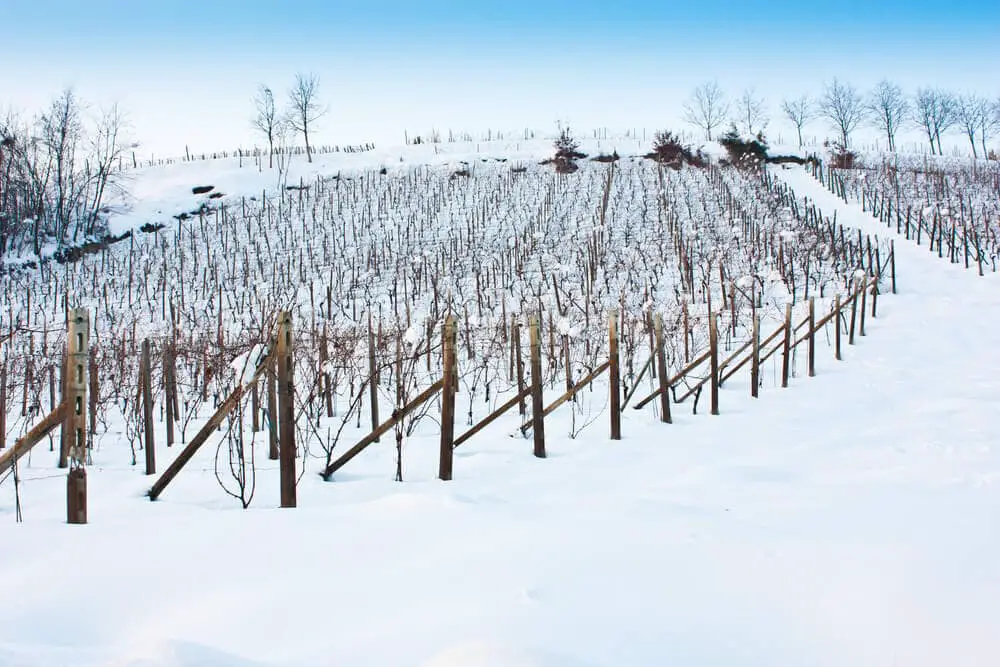 Check Out the Christmas Markets
If you travel to Tuscany in December, you can experience the delightful Christmas Markets across the cities and towns.
Strolling around the Christmas Markets is by far one of the best things to do in Tuscany in winter as they're wrapped in a Medieval feel with old stone buildings.
Wander through lanes filled with handmade crafts, local delicacies, and festive decorations. Stalls brim with unique items, ideal for gifts or souvenirs of your winter holidays in Tuscany.
Enjoy the rich flavors of local foods, adding warmth and joy to your exploration. The markets buzz with seasonal energy, showcasing the region's cultural heritage and traditions.
Interact with the amiable locals amid twinkling lights and cheerful tunes. These markets are a genuine, joyful celebration, immersing you in the true spirit and communal warmth of winter in Tuscany.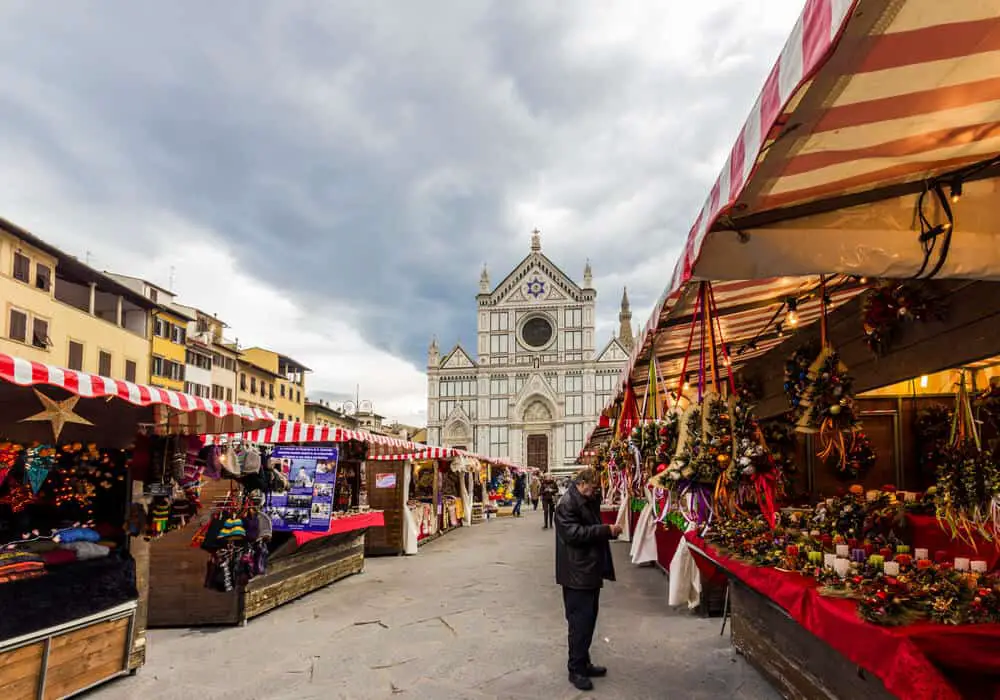 Perfect Time to Soak Up in a Natural Hot Spring
Embrace the inviting warmth of a natural hot spring as the winter weather in Tuscany gently chills. Across the region, geothermal treasures call visitors to relax in their comforting embrace.
Thermal Baths like Saturnia and Terme di Petriolo offer a peaceful retreat from the crisp atmosphere and elevate your Tuscany winter experience.
Rich in vital minerals, these thermal baths ensure deep relaxation and numerous health benefits. Immerse yourself in the warm, rejuvenating waters and allow the natural heat to dissolve all stress, reinvigorate your senses, and imbue your body with health and vigor.
Surrounded by stunning Tuscan landscapes, the tranquility and rejuvenation are intensified, adding luxurious comfort to your Tuscany winter adventure.
The captivating hot springs showcase the diverse, delightful experiences in Tuscany, Italy, in winter, assuring warmth, wellness, and wondrous scenic beauty.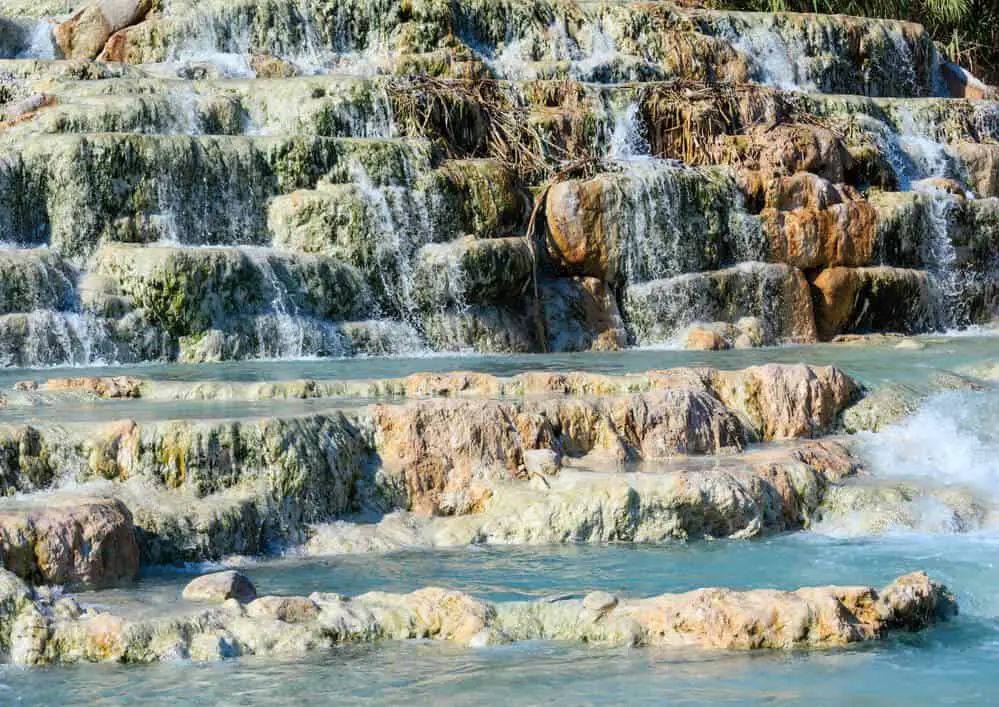 Try ice skating
If you haven't tried ice skating, there is no excuse not to try it out when visiting Tuscany in winter. Cities like Lucca and Florence will set up ice skating rinks during the winter months.
You can rent skates and try out the ice together with other tourists and locals alike.
While I grew up in Norway with an ice skating rink right next to my home, I have completely forgotten my skills but it is still lots of fun!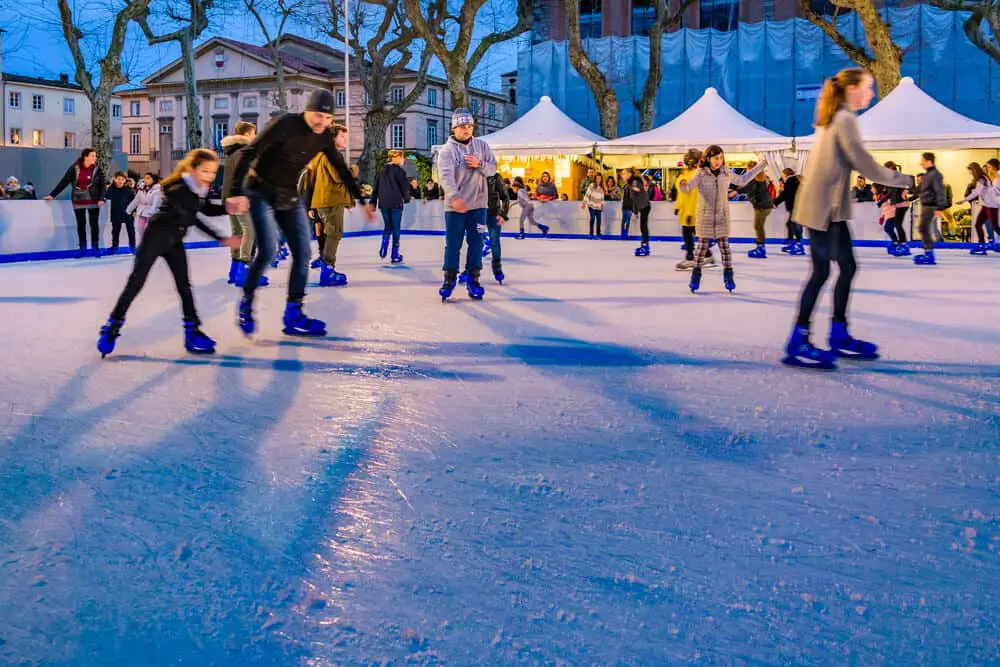 Go Skiing in the Apennines
Winter in Tuscany Italy, transforms the region into a skier's paradise, particularly at the renowned Abetone in the Apennines.
With the slopes blanketed in snow, Abetone boasts about 50 km of pristine trails, welcoming both novice and expert skiers.
Beginners benefit from professional, tailored skiing lessons, ensuring a confident, enjoyable start. For skilled skiers, the diverse terrains add exhilaration to their Tuscany winter adventure.
Beyond skiing, the breathtaking scenery of snow-adorned trees and peaceful winter landscapes in the Apennines amplifies the experience.
Cozy lodges offer warm retreats and delicious local cuisine, reenergizing you post-skiing. Gliding down the slopes, the expansive views of Tuscany unfold, combining excitement with awe-inspiring beauty.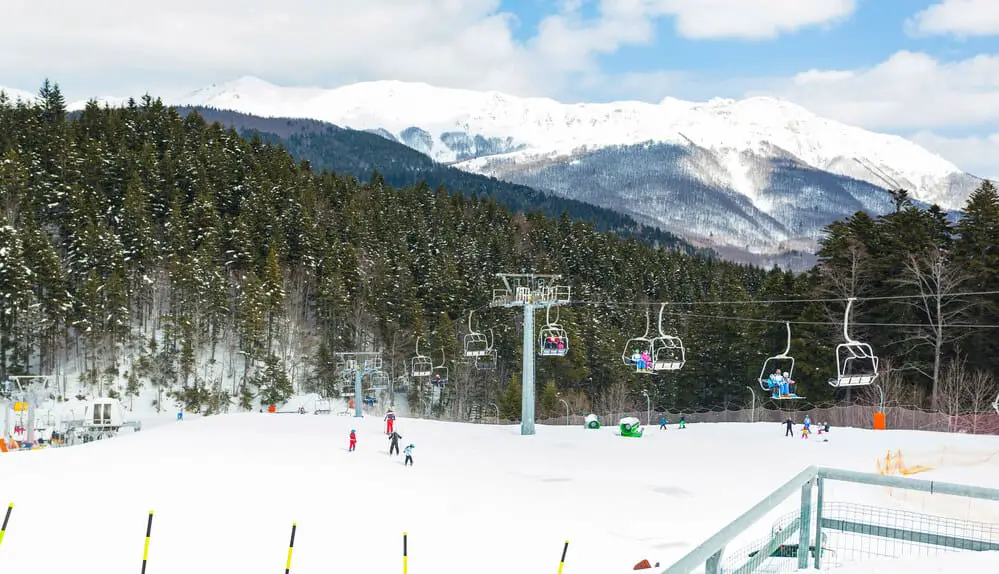 Experience the Carnival of Viareggio
If you visit Tuscany in winter you have the opportunity to witness the festive allure of the renowned Carnival of Viareggio.
This vibrant extravaganza, steeped in tradition since 1873, transforms Viareggio's streets into colorful avenues of joy.
Marvel at the grand floats and intricate costumes, reflecting contemporary themes and showcasing artistic mastery.
The resonating beats of music enhance the atmosphere, filled with dance, laughter, and camaraderie.
The Carnival is a highlight in winter Tuscany, imprinting memories of celebration and cultural appreciation amidst the winter chill.
Your winter journey in Tuscany, Italy, is enriched by this iconic event, a genuine tribute to creativity, humor, and the spirit of festivity, providing a unique and unforgettable experience.
Try Panettone and Pan d'Oro
Embarking on a gastronomic journey in winter in Tuscany Italy, is made complete by savoring the traditional Italian sweet bread, Panettone, and Pan d'Oro.
These delightful pastries epitomize the festive season, enveloping the rich culinary tradition of the region.
The distinctive dome-shaped Panettone is the most popular and widely recognized abroad. It combines the sweetness of candied fruits and raisins with light, fluffy bread.
Contrastingly, Pan d'Oro (Golden Bread) offers a delicate golden exterior and a soft, and buttery interior. It is drizzled with icing sugar and my personal favorite by far!
You can find both Panettone and Pan d-Oro vegan if you look for it.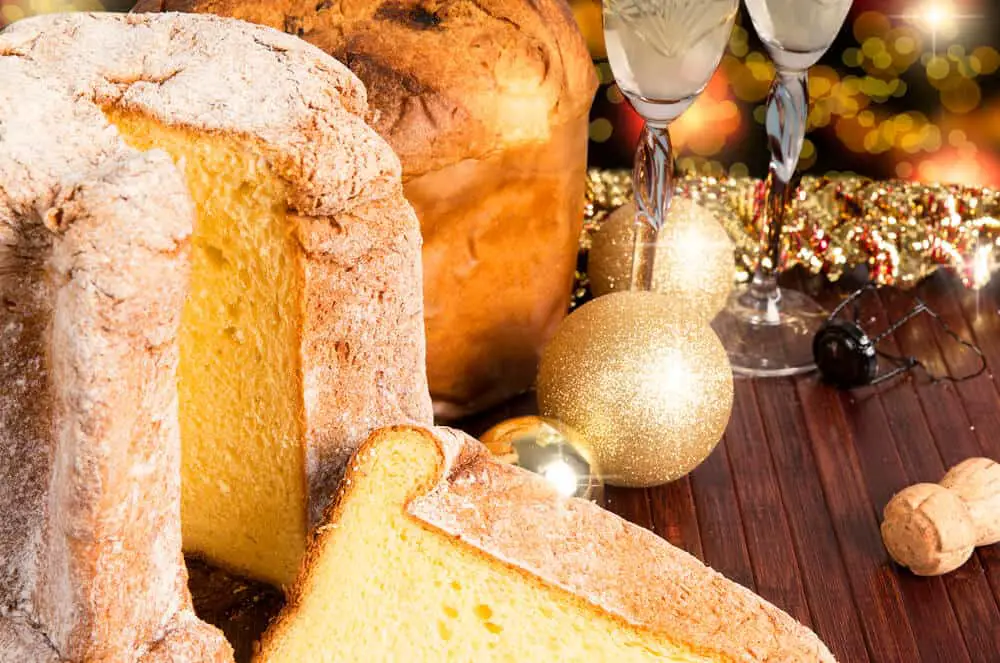 Go Olive Oil Tasting
As winter graces Tuscany, Italy, it offers a unique culinary enhancement to your journey: an intimate olive oil-tasting excursion.
Winter is a prime time for olive oil production in Tuscany, a region globally acclaimed for its high-quality olive oil – also referred to as liquid gold.
This season yields freshly pressed olive oil with rich, robust flavors. Travel the scenic landscapes of winter Tuscany and visit local olive oil producers for olive oil tasting and lunch.
Engage in informative dialogues and understand the intricate process behind each olive oil bottle.
Savor the diverse, profound flavors and notice each one's unique characteristics. This distinctive tasting experience embodies the essence of Tuscany in winter, allowing aromatic memories to linger long after your journey ends.
The liquid gold of Tuscany will tantalize your taste buds, adding a warm, flavorful note to your Italian winter sojourn.
Reflections on winter in Tuscany
Concluding Tuscany Italy in winter, it is a lovely time of the year for the festive season and to avoid the crowds.
Personally, I love traveling in Europe in winter. Everything is more affordable, there is a greater connection to the locals, and even though it's colder (and mind me I hate the cold!) it kinda goes away when exploring a new exciting destination.
Yet, whether you think it's cold depends a lot on where you come from and your preferences. Anyone coming from Norway and 20 degrees below zero will be delighted with Tuscany winter temperatures.
Happy travels!