If you are planning your first trip to Spain, one of the first things you need to know is where to go. You might wonder what the best places to visit in Spain for first-timers are so that you know you don't miss out on any goodies.
Truth is, there are so many beautiful cities in Spain that you probably won't manage to see them all on your first trip to Spain.
So in this post, I have rounded it down to the 10 best cities to visit in Spain for first-timers so that you can make sure you choose between the top destinations whether you're about to embark on a longer Spain itinerary or a weekend break to Spain.
Read on to find out where to visit in Spain for the first time.
Disclosure: This post may contain affiliate links. That means that if you make a purchase through one of those links, I will get a small commission at no extra cost to you.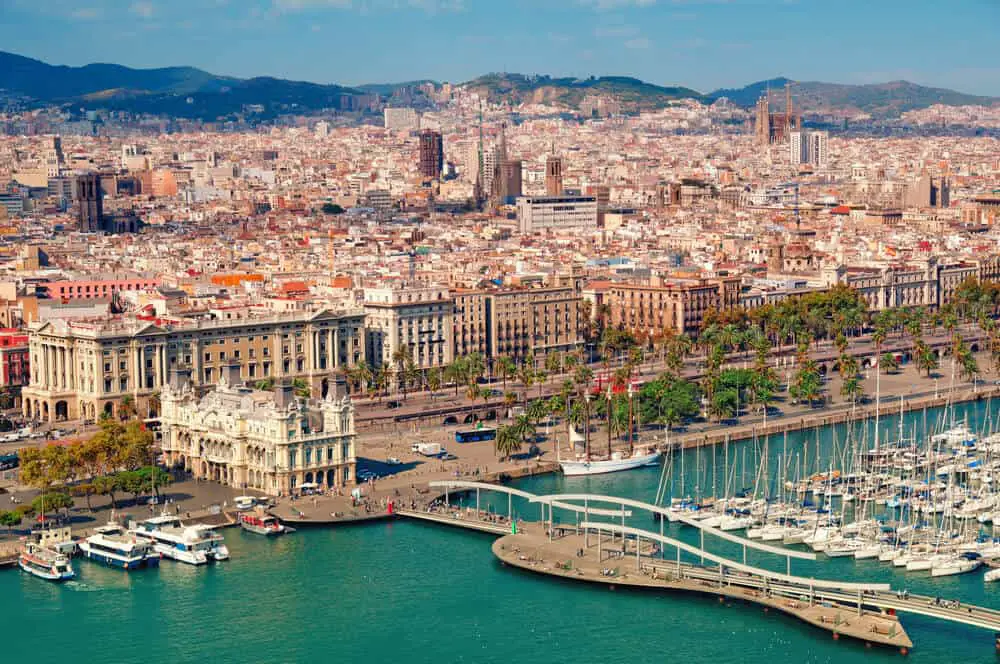 Best places to visit in Spain for first timers
Madrid
Madrid is the capital city and is located in the heart of Spain, making it a natural inbound destination for the country.
Spending at least one day in Madrid is essential, however, I recommend at least giving it a couple of days, especially if it is your first time in Spain.
The main tourist attraction is the Royal Palace, a true witness of Royal opulence. Next to it, you find the Almudena Cathedral, built between the 19th and 20th centuries – consecrated by Pope John Paul II in 1993.
A central spot in Madrid not to be missed is Puerta del Sol. It is basically the beating heart of Madrid. Nearby, stroll down the majestic Gran Via and take in the architecture.
The Retiro Park gives you a break from the city as its vibrant, green lung, and you can step back in time at the Temple of Debod.
My favorite place for lunch and walking around is Madrid's bustling Plaza Mayor. The city is also a great base for exploring nearby cities and towns with a wealth of epic day trips from Madrid.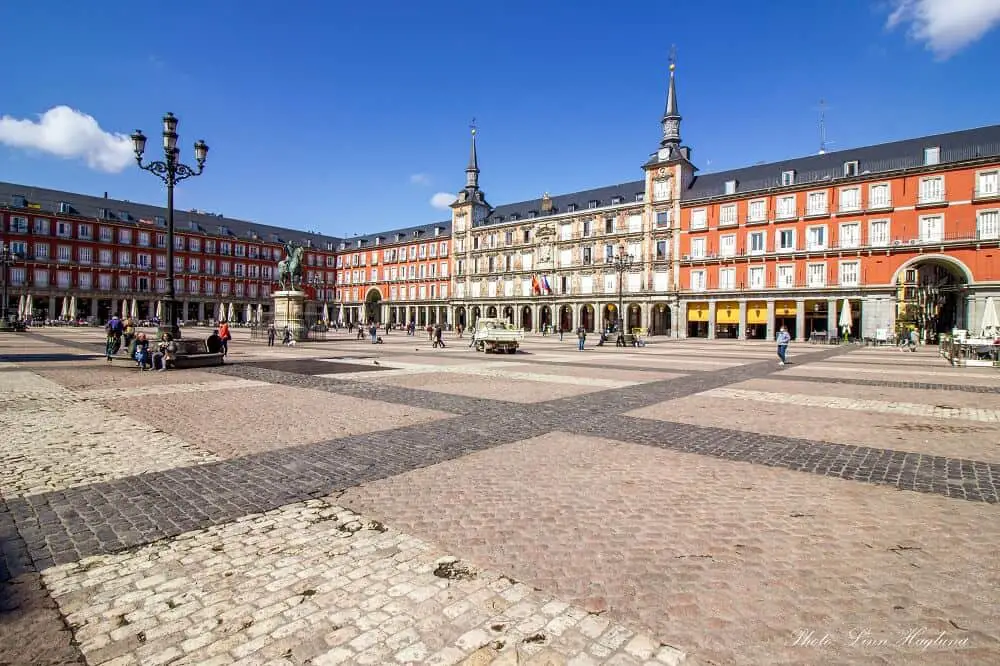 Toledo
Toledo is one of the best day trips from Madrid by train at only a 30-minute ride away, while driving takes nearly an hour.
The incredible historical heritage of Toledo makes this the best place to visit in Spain for the first time, especially if you fly into the capital, one day in Toledo is a must.
There are endless things to do in Toledo, Spain, from visiting the cathedral, learn about the reconquest at the Monasterio San Juan de Los Reyes.
The medieval old town is one of my favorite places to get lost between historical buildings, and I'm sure you'll love it too.
Besides, art lovers will enjoy the El Greco Museum and a fun and tasty activity is to join a marzipan workshop.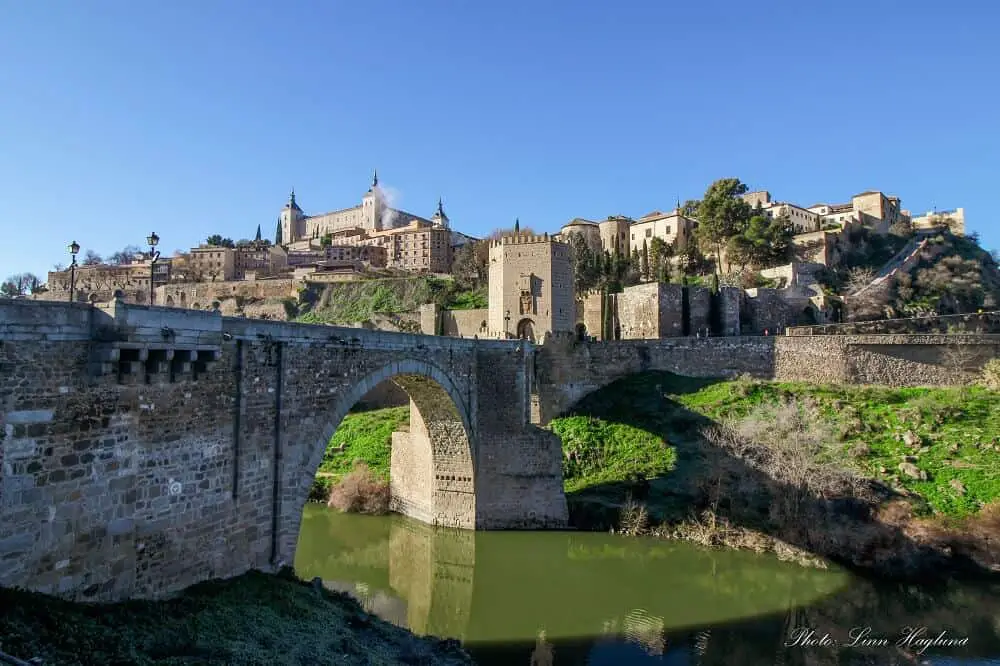 Barcelona
As Spain's most famous city, Barcelona tops the list as the place that everyone traveling to Spain for the first time wants to go to. And not without a reason.
Famously recognized for its playful Gaudí creations, the architect that has colored the city into a fairytale kingdom of colorful mosaics, Barcelona deserves a visit.
One day in Barcelona is not enough to see all the attractions as you at least want to step inside the unfinished Sagrada Familia, wander around the Güell Park, and visit the artist's two most famous houses, the Casa Mila and Casa Batlló.
Going for a stroll down Las Ramblas, stuffing your face with tapas at the La Boqueria Market, and going for a boat tour into the sunset are all on the list of things to do in Barcelona.
Being one of the best coastal cities in Spain, there are wonderful beaches and you can go on fun boat trips to explore the coastline.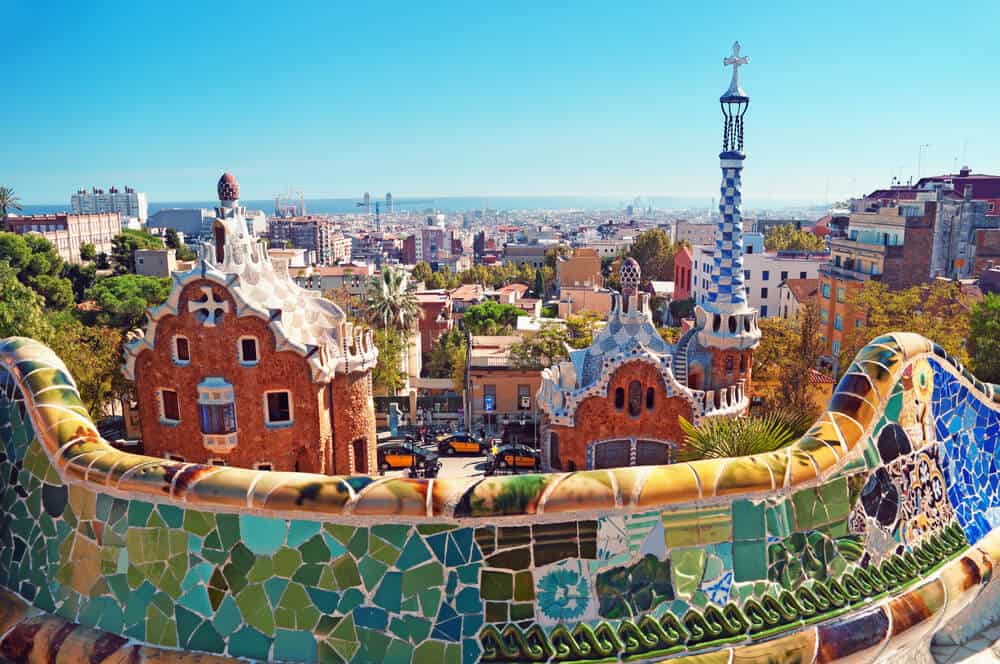 Malaga
Among the best places to visit in Spain for first timers, Malaga is a great and safe destination with lots of fun things to do, as well as one of the best destinations for winter sun in Europe.
Among the top attractions, head to the Alcazaba, explore the Roman Theater, and climb up to the Gibralfaro Fortress that protected the city from pirates over the centuries.
But Malaga is also the birthplace of Picasso and art lovers will enjoy visiting both his birth house and the Picasso Museum.
Besides, there are a wealth of other interesting museums worth visiting like the Carmen Thyssen Museum and the Centre Pompidou.
But Malaga is a delightful city to wander the streets of the old town, eat tapas for days to end, and relax on the beaches.
The city is also in a central location to explore some of the best coastal towns in Spain and embark on a southern Spain road trip.
Malaga is also near some of the best hikes in Spain with treks like Mulhacén and El Saltillo within a short driving distance.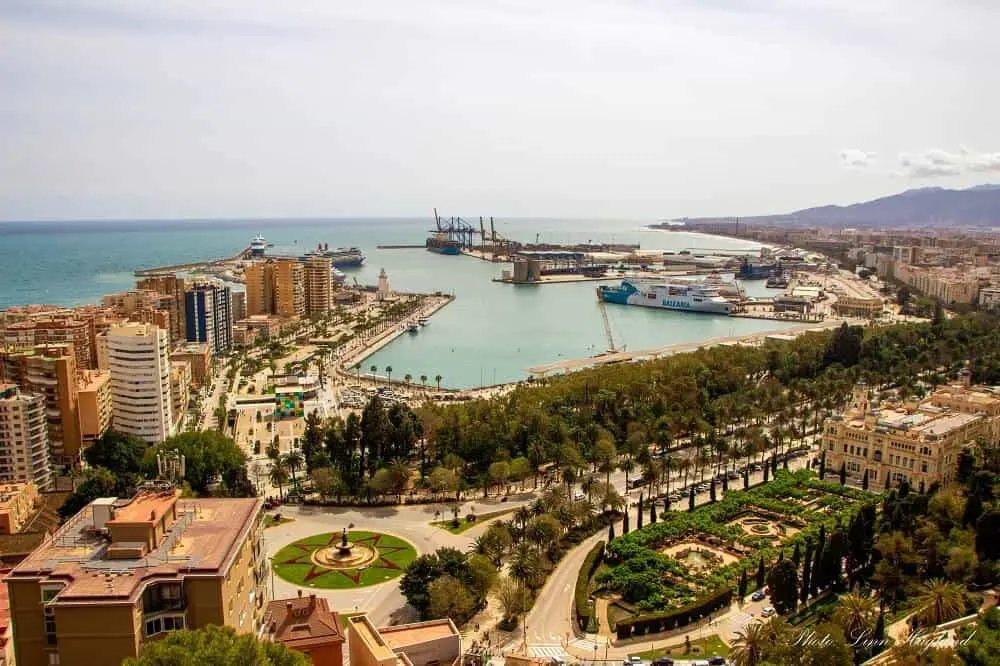 Merida
If you want to search for Roman ruins in Spain, Merida is the one and only place to go. With more Roman ruins than anywhere in the country, they are also the best preserved you will find.
Merida is truly a paradise for any history buff. Among the top things to do in Merida, make sure you explore the Roman Theater and the Roman Amphitheater. They are located in the same place.
Nearby, you find the National Museum of Roman Art and the remains of a Roman villa known as Casa Mitreo.
Besides, there are several free remains that you can see throughout the city like the Roman Bridge, the Temple of Diana, the Pórtico del Foro, and the Aqueduct of Los Milagros.
But you also find non-Roman remains like the Moorish Alcazaba of Merida and the impressive Santa Eulalia Basilica and Crypt that are worth visiting.
Merida is truly one of the hidden gems in Spain that deserves a lot more attention. It truly stole our hearts and we can't wait to go back!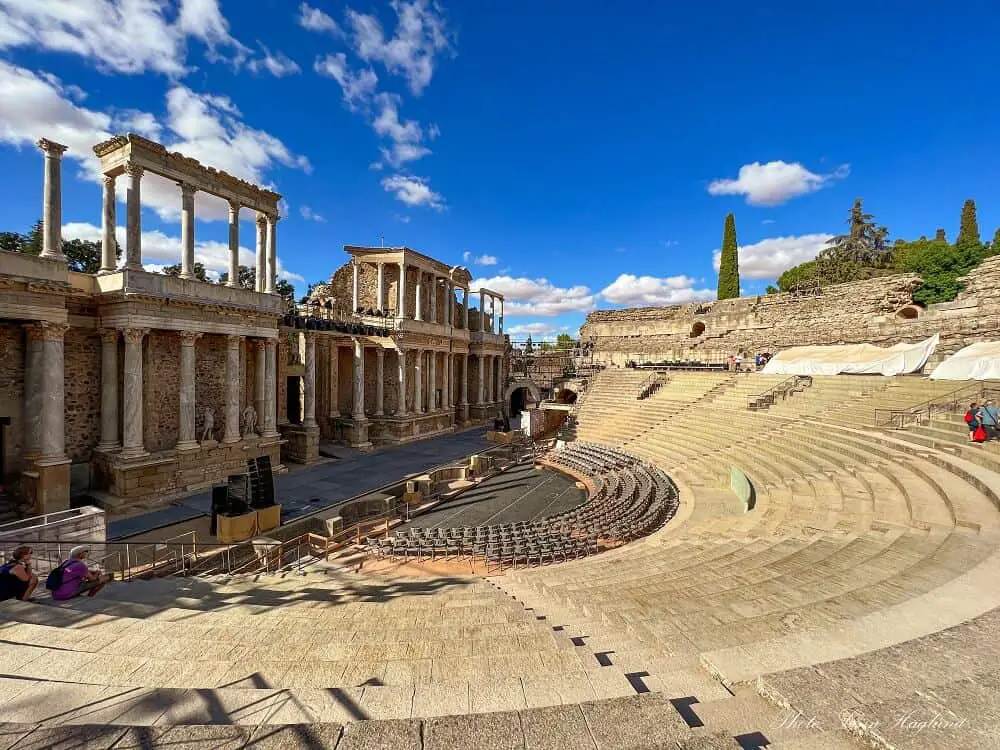 Seville
Seville is another great destination for first-time travel to Spain. It is safe, walkable, and incredibly beautiful.
Whether you want to eat your weight in tapas, learn to dance flamenco, or explore the city's Moorish heritage, Seville has it all.
The most prominent attractions are the Real Alcazar, the cathedral with its impressive Giralda Tower, the Plaza de España, and the Metropol Parasol.
But troll through the Maria Luisa Park, climb the Torre del Oro, cross the Triana Bridge, and eat at the Mercado de Triana, and you will get to a more relaxed and local side of the city.
There are also different boat tours in Seville taking you along the romantic Guadalquivir River.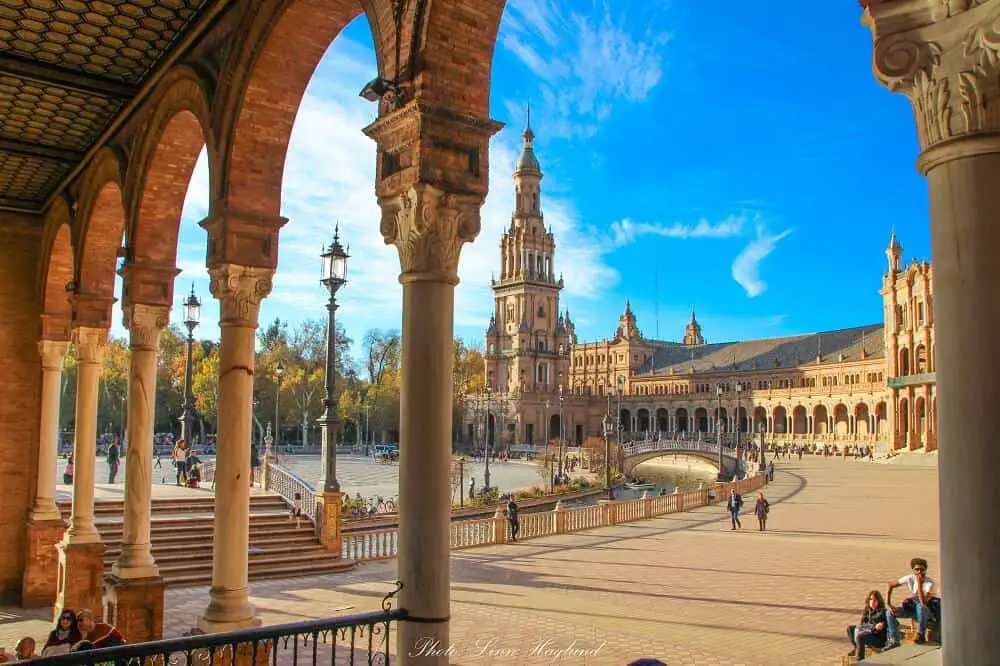 Murcia
Murcia is such an underrated destination, yet a great place to add to your itinerary when visiting Spain for the first time.
It is a safe, walkable city with plenty to explore. among the top things to do in Murcia, make sure you visit the imposing Catedral de Santa Maria. Outside, there are great restaurants and bars where you can enjoy the views of the cathedral.
Further, the Real Casino de Murcia is a marvel to the eye with its excessive opulence and is one of the city's main attractions.
A stroll along the river is a must, and make sure you take a picture of the giant fish statue in the water. Plaza de Las Flores is also a top spot where you will find great street art nearby.
Altogether, Murcia is a lovely and relaxing city compared to many of the others that are listed as the best places to visit in Spain for first timers.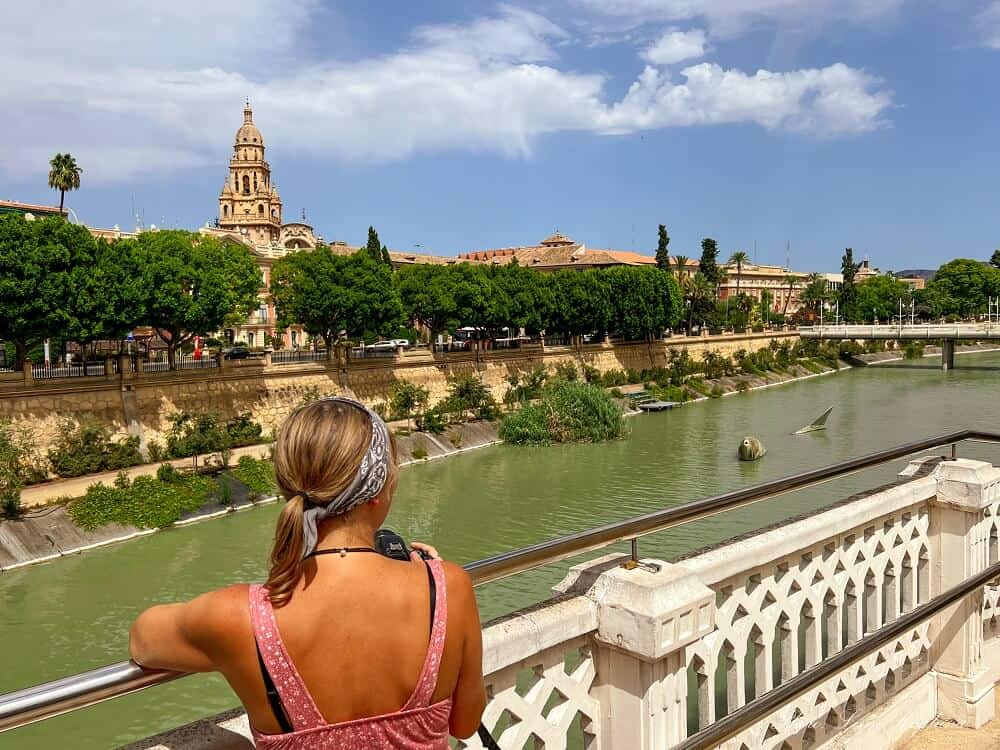 Mallorca
If you want to explore the Spanish islands, Mallorca is one of the best places to visit for first timers in Spain.
With enchanting towns and epic natural resources, it encompasses some of the best road trips in Spain.
One of my favorite places to go on a Mallorca road trip is the Tramuntana mountain range where you can explore some of the prettiest towns in Mallorca.
With splendid views and picturesque surroundings, towns like Pollenca, Soller, and Fornalutx with steal your heart.
But also the beaches in Mallorca are spectacular and there is an underground world like no other with over 200 cave systems.
Among the caves you can visit, Cuevas del Drach and Caves d'Arta are absolutely breathtaking and well worth the visit.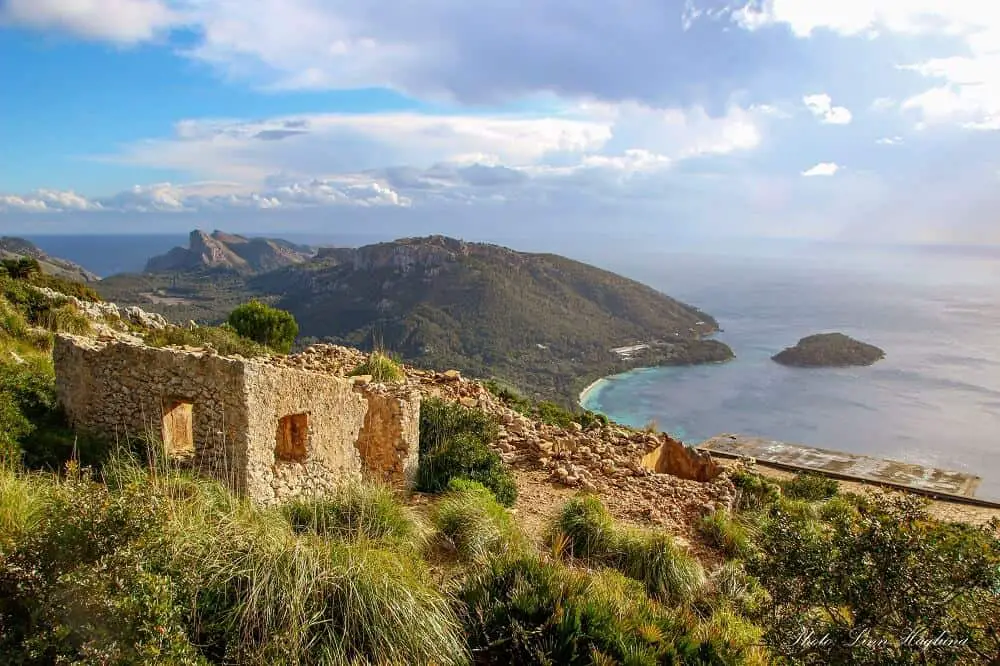 Responsible travel tips when visiting Spain for the first time
When visiting Spain for the first time, make sure you're responsible about it. There are a few things, beyond the obvious like not littering, being respectful to people, and learning a few phrases of Spanish that you should be aware of when traveling to Spain.
Avoid animal tourism – Spain is a country known for bullfights and equestrian dance shows. If you love animals, don't go there. This includes zoos and aquariums, swimming with captive dolphins, and so on. I wrote a series of posts about unethical animal tourism you might find interesting for more information.
Watch your water usage – Like it or not, Spain is drying out, with water reservoirs getting more and more empty every year. And if we don't watch our water usage, I am afraid the locals will see another round of water usage restrictions. So help out by taking shorter showers, turning off the tap when brushing your teeth and putting on shampoo and soap etc.
Be Airbnb mindful – Airbnb can be a blessing or a curse for the locals depending where you go in Spain. In overtouristed places like Barcelona and Malaga, the locals experience being thrown out of their homes, and driven away from the city, as homes are converted to Airbnbs. Rental prices rise higher than anyone can afford and even worse, there are no homes available for long-term rental. On the other hand, in lesser touristy places like Murcia, it can be positive for the local economy. Make sure you do your research.
If you want to learn more, make sure you read my dedicated post to responsible tourism.
Reflections on where to go on your first time in Spain
As you can tell, Spain is varied with so many amazing places to explore. These are just some of the best places to visit in Spain for first timers, but starting there, you are guaranteed to have an amazing first impression of this mesmerizing country.
Whether you are looking for winter city breaks in Europe or relaxing beach escapades, Spain has something for you.
Happy travels!