If you are considering taking a weekend trip to Italy, you are up for an unforgettable experience! There are so many incredible options for weekend breaks in Italy that it can be hard to figure out where.
I totally get it. I'm half Italian and even so, I find it hard to decide where to go, so in this post, I will give you my top destinations perfect for short breaks.
Italy has it all, so whether you want to laze on the beach on a pristine island paradise or you want to wear out your soles sightseeing, eat your weight in pizza, or duck inside art galleries all weekend, you will find the perfect place for you in Italy.
With no further ado, here are the best weekend breaks in Italy.
Disclosure: This post may contain affiliate links. That means that if you make a purchase through one of those links, I will get a small commission at no extra cost to you.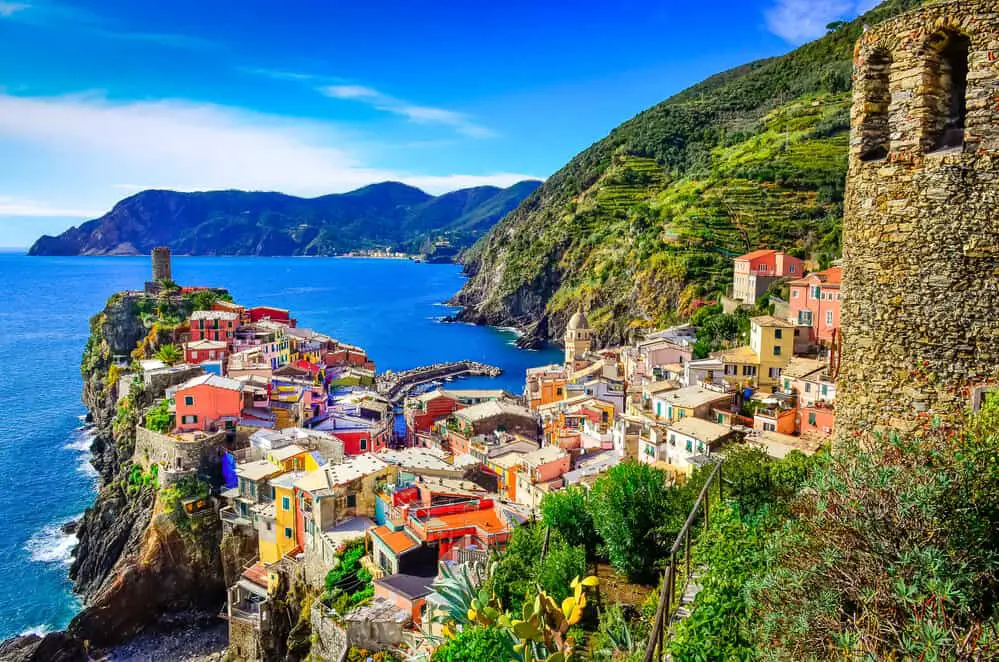 Weekend breaks in Italy
Rome: The Eternal City
The allure of Rome, Italy's capital city, is undeniably mesmerizing and easily one of the most popular weekend breaks in Italy.
A city famed for its title as 'The Eternal City', a weekend break in Italy would only be complete with immersing oneself in its history and charm. The City of Seven Hills offers tales and narratives from ancient epochs.
Start with the Roman Forum and the Colosseum, which should be on your itinerary even with only one day in Rome.
Visiting the Colosseum provides a tangible connection to a time when gladiators once engaged in fierce battles. It's hard to resist this iconic monument on any Italy weekend trip.
I suggest booking a guided tour in advance to avoid any unnecessary queuing and to get the most out of the sites.
With only a weekend in Italy and Rome, you need to plan carefully so that you get the most out of your visit.
An essential part of any short breaks to Italy, the Vatican City lets you delve into spiritual realms while marveling at Michelangelo's masterpiece in the Sistine Chapel. To avoid hours of queuing, make sure you book tickets in advance including a local guide to get the most out of your visit.
Further, St. Peter's Basilica is a masterpiece in itself, I suggest climbing up to the top of the dome for epic views of the city. Note that you must walk up and it gets pretty narrow as you climb up the dome.
Other landmarks to include in your Rome 2-day itinerary are the Pantheon, the Trevi Fountain, and the Spanish Steps. Make sure you take the time to get lost in the streets too.
If you have been to the city before, you might want to discover Rome off the beaten path with attractions like the Bone Chapel and the Giardino degli Arranci.
Finally, to truly capture Rome's vibe, wander through Trastevere. Here, you can get lost in narrow alleys and indulge in traditional Roman fare at delightful hidden trattorias.
👉BOOK A GUIDED TOUR OF THE COLOSSEUM AND THE ROMAN FORUM
👉BOOK A GUIDED TOUR OF THE VATICAN AND SISTINE CHAPEL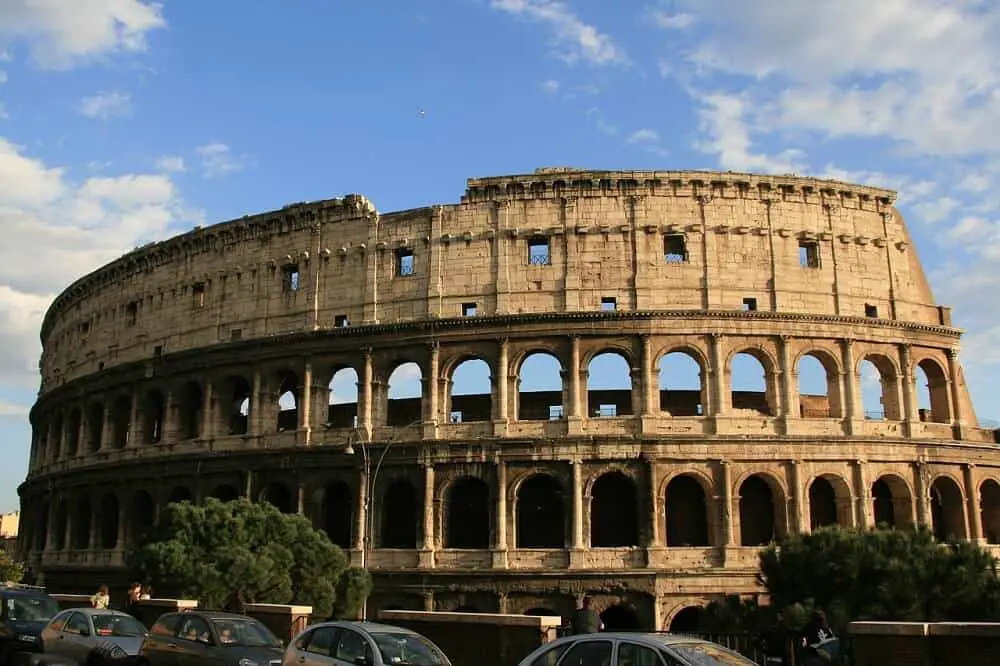 RELATED ROME ARTICLES:
Itinerary for 4 days in Rome
Reasons to visit Rome in winter
Hidden gems in Rome
Florence: The Cradle of the Renaissance
Florence, a city epitomizing Tuscan charm, is often on travelers' Italian weekend breaks list. Art and culture oozing from every corner represent the very essence of the Renaissance.
A weekend in Florence is just enough time to visit the most important attractions and get a taste of Florentine culture.
Among the top things to do in Florence, is a visit to the Uffizi Gallery. Especially if you're an art enthusiast, you will love spending a few hours there on your weekend trip. Italy's home to renowned artists like Botticelli, Michelangelo, and da Vinci will not disappoint.
👉BOOK UFFIZI GALLERY GUIDED TOUR
Besides, the Duomo is a must-visit, climb the Cupola for unrivaled views of Florence, but also admire the colorful frescoes inside the dome as you climb the stairs to the top.
The original statue of David, Michelangelo's masterpiece, is found in Accademia Gallery together with a number of other impressive art pieces.
👉BOOK ACCADEMIA GALLERY GUIDED TOUR
Cross the Ponte Vecchio, the only bridge that survived the World War Two bombings, a charming heritage worth seeing from any viewpoint with its little windows and tiles.
Florence Old Town will allure you with its charm and cobblestoned streets and deserves a few hours just wandering around. It is also where to stay in Florence, especially for first-time visitors.
Whether you visit Florence in winter or summer, it is a wonderful city break in Italy. Besides, there are plenty of cool day trips from Florence to take whether you want to explore the Tuscan wine country on a wine tasting tour (I highly recommend that!) or you want to visit the charming towns near Florence.
It is also fun to go on a Tuscany bike tour to explore the countryside.
If you are still not convinced, read my post about reasons to visit Florence.
👉BOOK TUSCANY WINE TASTING TOUR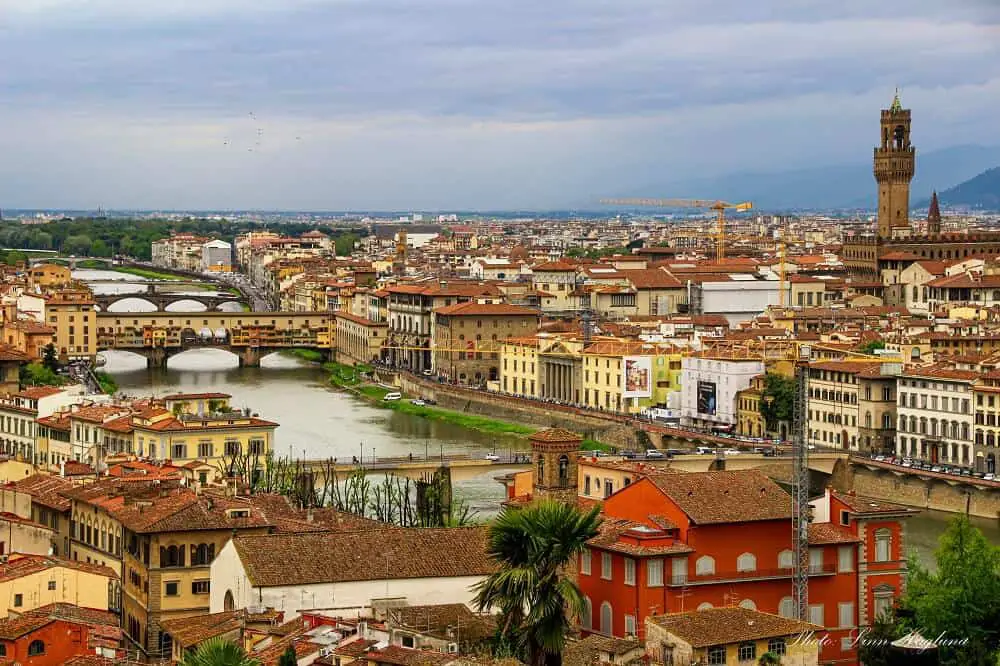 Naples and Pompeii: A Peek into the Past
Naples' vibrant essence, combined with the serene stillness of Pompeii's ruins, makes for a unique combination for those looking at Italy's short breaks.
And not to mention the pizza! Pizza in Naples is a completely other league and so is the coffee (which not so many people talk about, but honestly, I had the world's best coffee in Naples!)
The historic center of Naples is a UNESCO-listed marvel, where churches, piazzas, and pizzerias narrate the city's tales, making it a staple for any Italy weekend trips to the city.
Besides, make sure you explore the underground remnants of ancient civilizations. The highlight of Naples, however, and why the city makes my list of the best Italy weekend breaks is Pompeii.
ADSince I was a kid, I have been fascinated by this city completely laid to ashes by the rage of the volcano Vesuvius. It is like stopping time and seeing one second of the life of the poor people living in the city on the 24th of August 79 AD.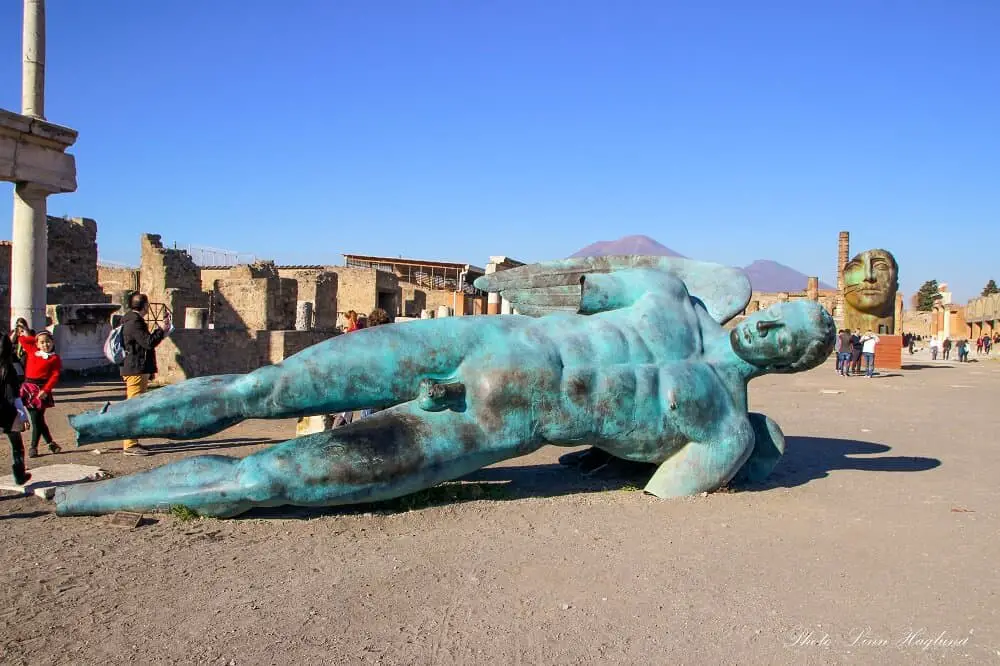 Amalfi Coast: Coastal Elegance
A true gem for short breaks in Italy, the Amalfi Coast, with its azure seas and quaint cliffside villages, offers an unparalleled experience.
There are plenty of things to do in the Amalfi Coast from relaxing at the beaches to tasting the local Limoncello. There are also a number of epic hikes in Amalfi Coast like Path of the Gods.
Besides, the towns on the Amalfi Coast are everything you long for when you think Italy weekend breaks. With 2 days in Amalfi Coast, you will get the opportunity to see a few of them.
Positano, often featured in best weekend breaks Italy guides, stands proudly with its colorful architecture and splendid beach.
It is also a great base for going on any Amalfi Coast boat trip.
Next, Amalfi is the largest town, and together with Positano and Sorrento, it is the most popular. The port area is charming, especially seen from the sea, where you can admire the colorful houses spilling down the hillside.
Walk into the town through narrow streets, quaint squares, and alleyways, it is a photographer's paradise.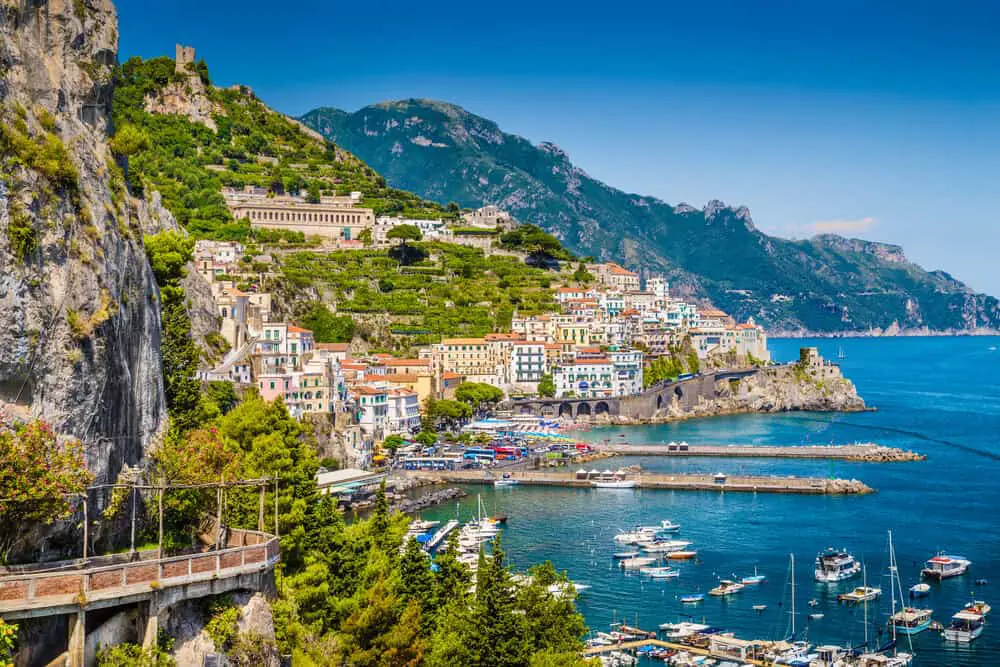 Orvieto: A Hidden Gem
For those keen on Italian weekend breaks that offer a mix of history and charm, Orvieto is an incredible place. In fact, it is one of the best day trips from Rome, only an hour and a half on the train.
While Orvieto Cathedral is a masterpiece with its ornate facade, most of the things to do in Orvieto are found underground.
Orvieto Underground is actually the top attraction, being the one place you can visit the many caves and underground corridors that are carved below the city's surface.
You must book tickets in advance and it is only possible to visit by guided tour. But it is so interesting to learn about the history of how life in Orvieto started being carved in the soft limestone rock already in Etruscan times and is still in use today.
Besides, there are two must-visit wells, both the St. Patricks Well and Pozzo della Cava. For city views, make sure you climb to the top of Torre del Moro.
However, just wandering the cobbled streets of Orvieto makes any weekend to Italy perfect as this is one of the most charming medieval towns in Europe.
👉BOOK ORVIETO UNDERGROUND AND CATHEDRAL TOUR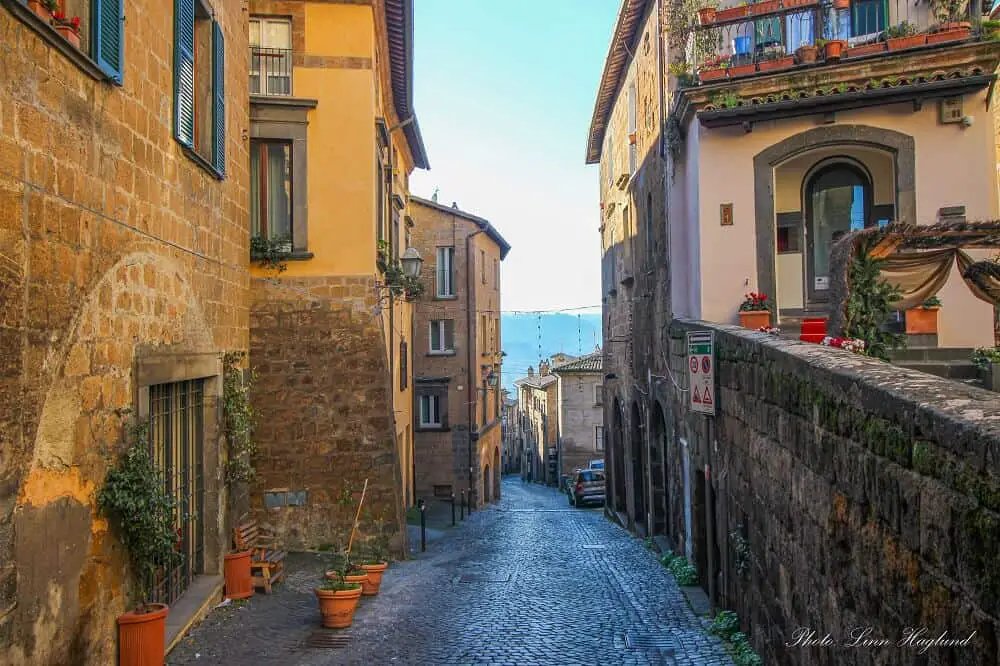 Bologna: Home of "the other" leaning towers
Bologna is famous for its magnificent porticos and leaning towers, which are much higher than the one in Pisa. Climbing the Asinelli Tower offers sweeping views of the city and should be on any Italy bucket list.
2 days in Bologna is just enough to explore the highlights and get a nice feel of the wonderful ambiance of the city.
Search for the hidden Finestrella where you get a sneak peek of the old canals that once criss-crossed the city Venice-style.
On Piazza Maggiore, you find several of the best things to do in Bologna like visiting the Basilica di San Petronio. It's also worth taking the little tourist train to the Sanctuary of Madonna di San Luca for a bird's eye view of Bologna.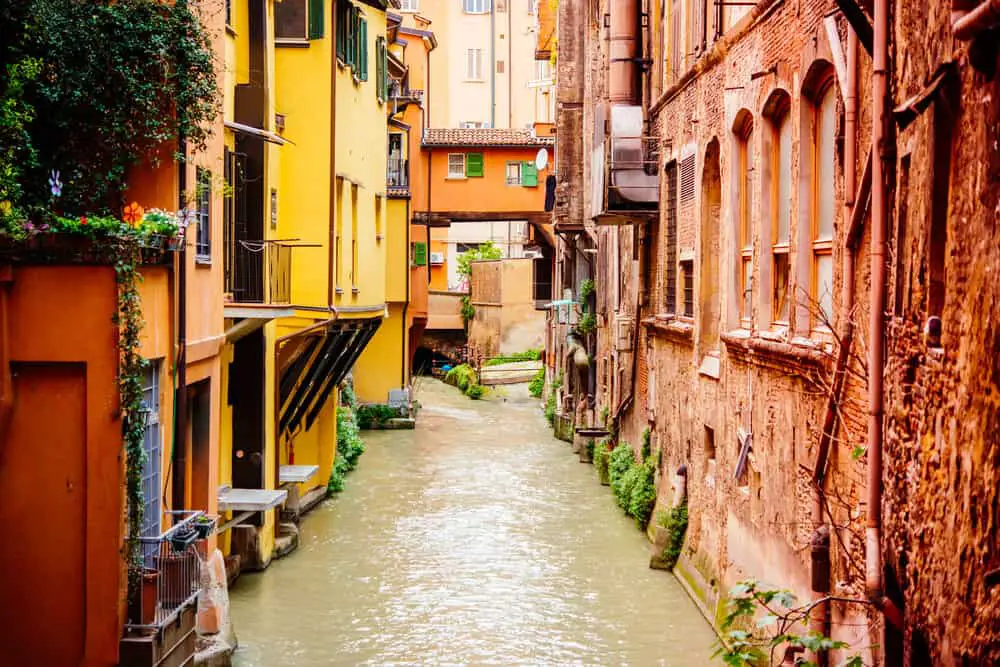 Bracciano: Lakeside Retreat
Bracciano makes for the perfect Italy weekend away with its castle overlooking the tranquil Bracciano Lake.
The main highlight, making the number one on any list of things to do in Bracciano is to visit the castle. It is privately owned, but self-guided and guided tours are available daily.
Touring the castle offers the best views of the lake and the village, but just wandering around the medieval streets, drinking coffee at a square, people-watching, and stepping down to the lake for a relaxing lakeside walk is enough to fall in love with Bracciano.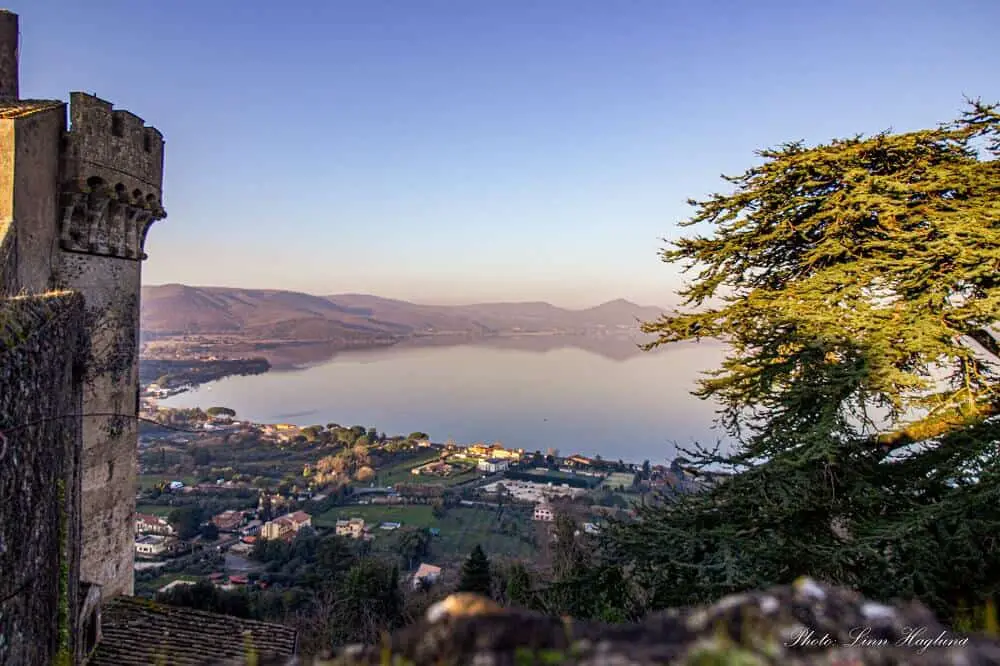 Ovindoli: Nature's Playground
Nestled in the heart of Italy's Abruzzo region, Ovindoli provides the perfect escape for those seeking lesser-touristy weekend breaks Italy offers.
With its verdant landscapes and pristine hiking trails, Ovindoli is a haven for nature lovers and adventure enthusiasts.
This gem has been a favorite getaway for years. While it is perfect for those looking for winter weekend breaks to Italy to go skiing, it is also a hiking paradise in summer.
With the short, but strenuous hike to Pizzo di Ovindoli for epic city views and the gorgeous ravine hike Gole di Celano, you will not be bored if you enjoy strapping on your hiking boots.
Besides, the area is excellent for cycling too with multiple cycling paths. What I love about Ovindoli is that it is completely surrounded by mountains, but there are also enchanting medieval towns nearby to discover.
This is by far one of the most underrated weekend breaks Italy has on the shelf.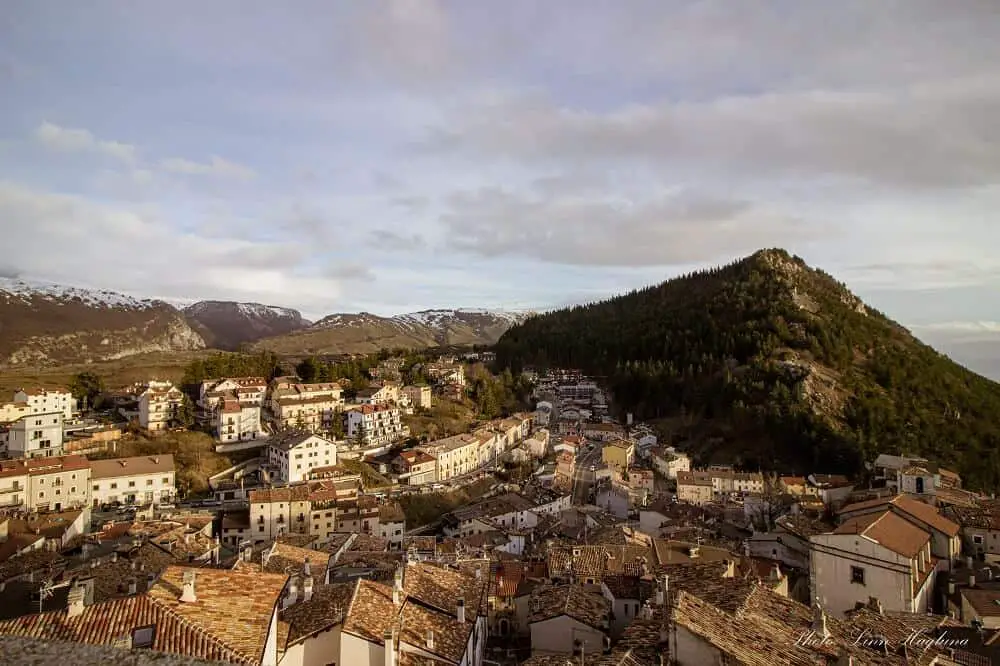 Ventotene: Island Serenity
Lost in the Tyrrhenian Sea, Ventotene is a hidden gem in Italy. Perfect for weekend trips to Italy, this serene island promises undisturbed tranquillity.
Its rich history and breathtaking views make it one of the Italian breaks one mustn't miss. Delve into Ventotene's past by visiting the Roman Port.
The ancient structures built into the limestone provide insights into the island's bygone era, making it a unique place. But there are more tunnels and caves carved in the limestone throughout the island.
There is on beach on the island which is public and has beach lounges and parasols for rent, but there are also plenty of areas where you can lounge on the cliffside.
Whether you prefer to slide silently into the water or cliff jump off the edge, you will enjoy these picturesque corners of the island.
Among the highlights of Ventotene, go on a boat trip around the island or to the prison island, St. Stefano.
Ventotene is by far one of the best places for short breaks in Italy if you want to avoid mainstream destinations and mingle with the locals.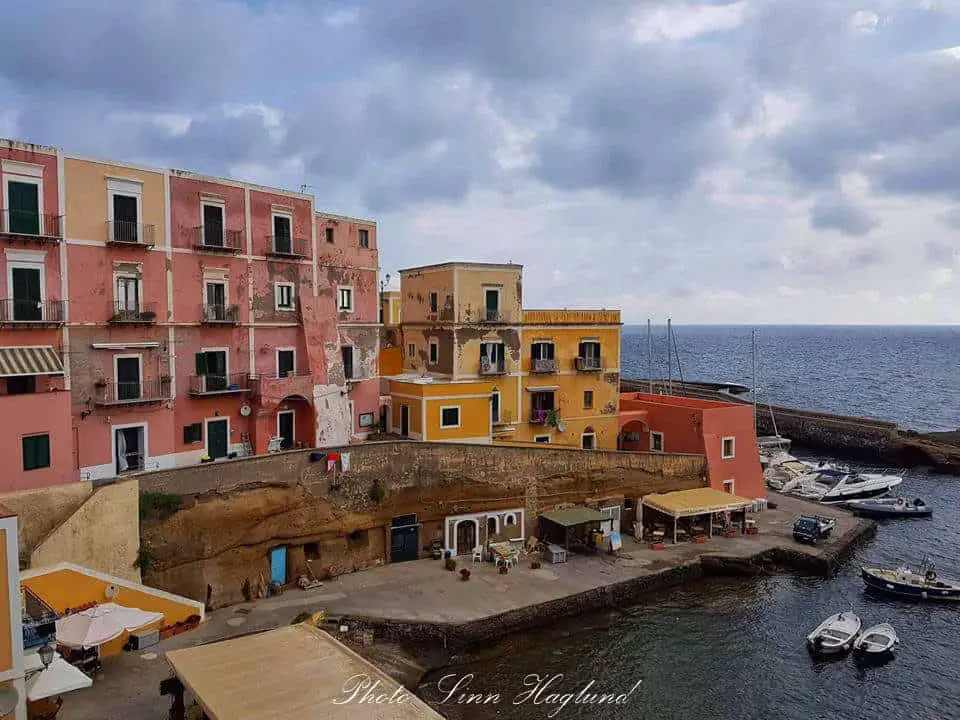 Long weekend in Italy
Road trip in Tuscany
Tuscany, synonymous with Italy's heart and soul, offers enchanting landscapes and plenty of wine. Perfect for a long weekend in Italy, this region is a picturesque canvas of rolling hills, charming vineyards, and historic villas.
Going on a Tuscany road trip gives you the chance to explore smaller villages like San Gimignano while also seeing the highlights of Lucca, Siena, and other towns surrounding Florence.
Besides, a visit to Pienza is well worth it. Representing the pinnacle of Renaissance urban planning, Pienza stands proud as a UNESCO World Heritage site.
Its architectural marvels and panoramic views make it a top destination for short breaks Italy celebrates.
Further, the Chianti region, a treasure trove for wine enthusiasts, welcomes visitors on long weekend breaks in Italy with open arms and wine glasses. A sensory delight tour here offers a taste of some of Italy's best vintages.
RELATED ARTICLES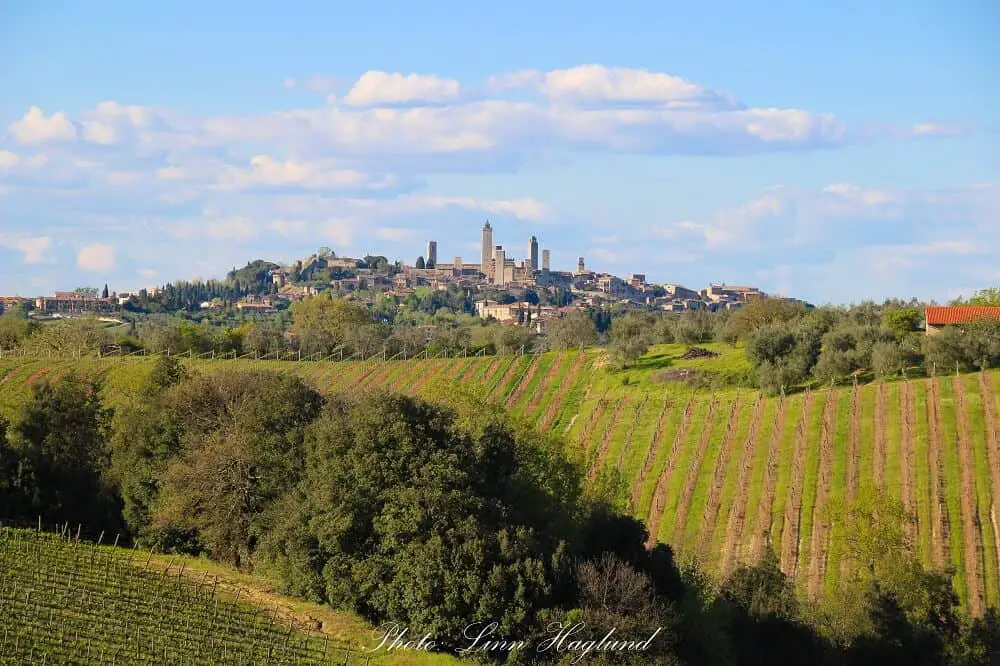 Cinque Terre and Porto Venere
A symphony of colors and coastal charm, Cinque Terre and Porto Venere are among Italy's most coveted weekend getaways.
The stunning cliffside villages and the azure sea create an experience that's hard to forget, and when considering destinations for long weekend breaks. Italy doesn't get much better than this!
Among the highlights, you find the Doria Castle in Porto Venere. This ancient fortress, overlooking the poetic Gulf of Poets, is a historical landmark and a vantage point offering captivating views of the coast.
Hiking from village to village is also super popular. This way you avoid the overtouristed train line connecting the 5 villages Monterosso, Vernazza, Corniglia, Manarola, and Riomaggiore.
Since most tourists only take a day trip to see all villages, the area suffers from overtourism. However, going on a long weekend to Italy and focusing on this area alone, gives you the chance to take in the beauty, connect with the local culture, and purchase local produce.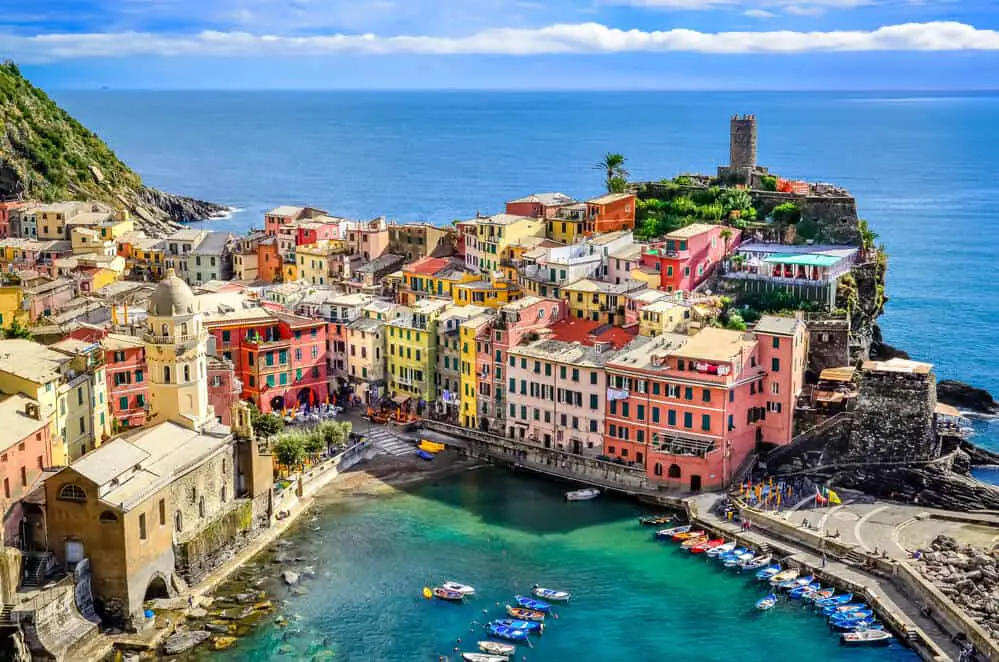 Reflections on weekend breaks Italy
As you can tell, whether you are on a short break or a long weekend in Italy there are plenty of amazing opportunities for you to enjoy this delightful country.
Italy is one of the most beloved European countries and whether it is your first time or tenth time I am sure you will love it just as much.
Happy travels!