Lisbon is one of the most photographable cities in the world, so it's natural to imagine what the city would look like from above.
This leads to the question, "Can you fly a drone in Lisbon?" We asked Josh from A Backpacker's World to find out and give you a complete overview of flying a drone in Lisbon, Portugal.
I am sure you would love to fly over the terracotta rooftops and get a birds-eye view of historical sites like the São Jorge Castle and the mesmerizing churches and basilicas. And how about capturing the iconic trams from above?
If you have asked yourself if you can fly a drone in Lisbon, consider getting a drone before your trip, or are not quite sure if you should pack your drone or leave it at home, then this post is for you.
Read on to get all your questions answered about flying a drone in Lisbon.
Disclosure: This post may contain affiliate links. That means that if you make a purchase through one of those links, I will get a small commission at no extra cost to you. As an Amazon Associate, I earn from qualifying purchases.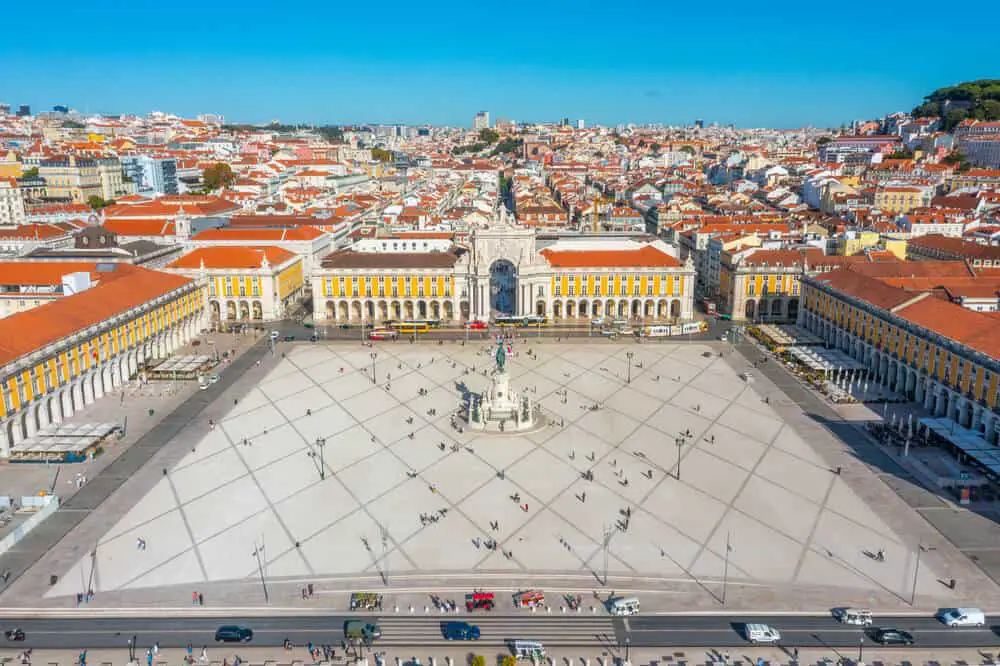 So, can you fly a drone in Lisbon?
In one sentence, yes! You are allowed to fly a drone in Lisbon. Seeing and capturing this beautiful city from the sky is a fantastic opportunity.
Thankfully the National Civil Aviation Authority (ANAC) permits drone flying in Lisbon. Make sure to read on and familiarise yourself with the rules. It will allow you to capture some breathtaking footage like this…
Getting your drone into Portugal
There aren't any restrictions or regulations around bringing your drone into Portugal as of writing this. This is extremely good news for any drone pilot traveling to Portugal to capture this pretty country from above even on day trips from Lisbon.
It's so easy compared to other countries like Turkey, which has strenuous processes for bringing a drone into the country. 
Please note that some airlines have rules against flying with lithium batteries. Please check your airline's rules before flying, as you may have to pack your drone a certain way.
Also as part of the European Union, Portugal's drone laws are in line with those of the European Union Aviation Safety Agency. You can find out more by clicking here.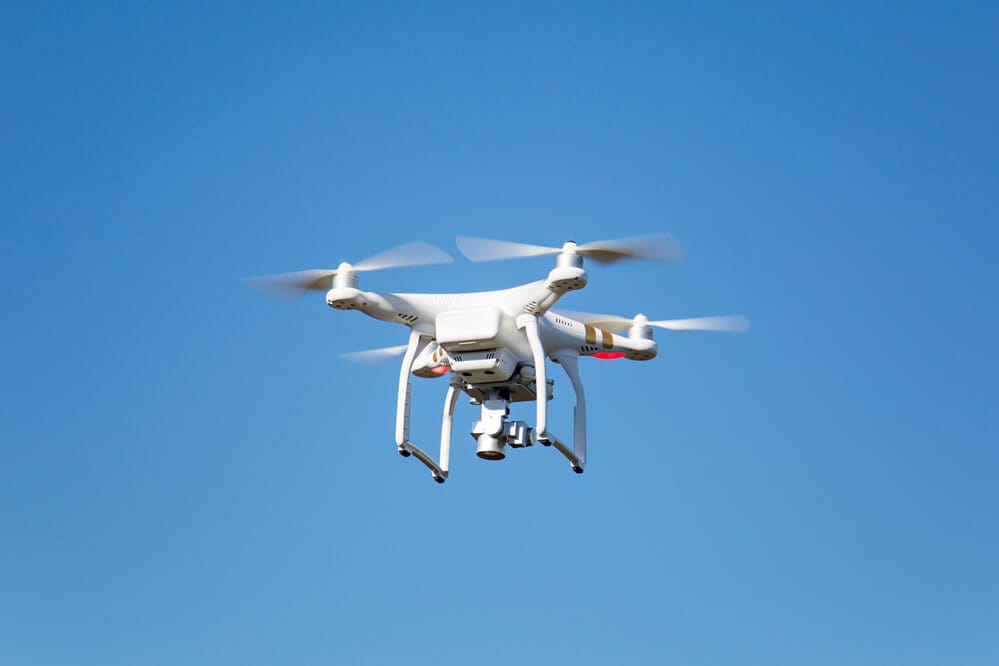 Do you need a license to fly your drone in Lisbon?
Once you have gotten your drone into Portugal, you now need to know if there are any requirements for licenses or permits for flying your drone in Lisbon or the rest of Portugal. If you are flying your drone for recreational purposes, then a drone permit is not required (for drones over 250 grams).
For commercial drone use, a drone permit IS required. You can apply through the ANAC which can be found here. Commercial usage usually involves mapping, surveying etc. So if you are capturing images and videos, even if you are being paid, it is likely that you still fall under the recreational category.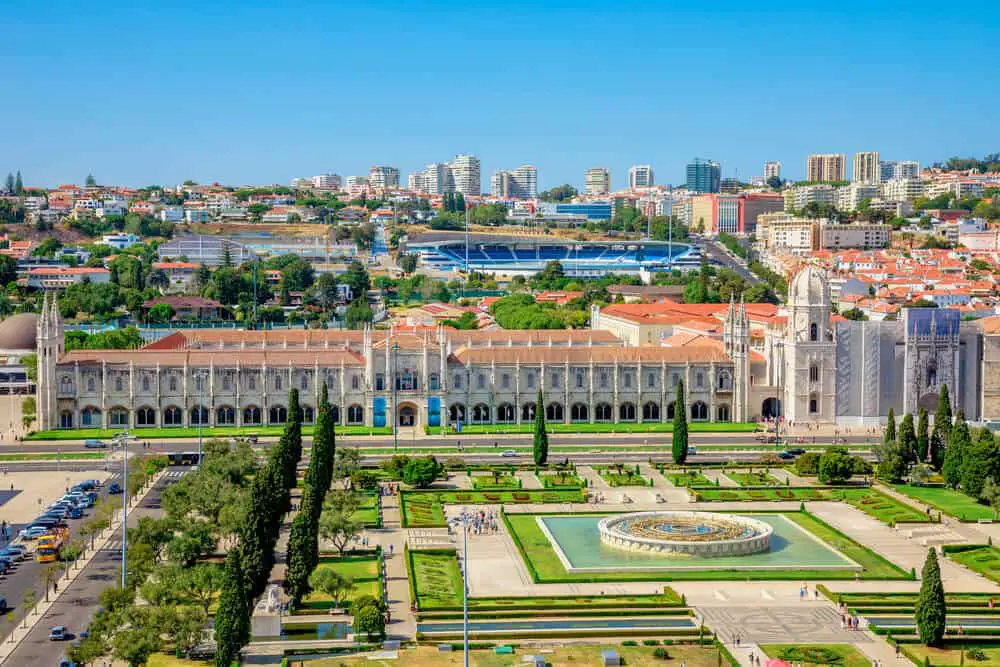 Rules for flying a drone in Lisbon
Being a drone operator, you will be no stranger to following a strict set of rules. Lisbon, or Portugal as a whole, is no different, and you must understand and comply with their rules for flying drones. To fly a drone in Lisbon, you must follow these main rules:
Keep a direct line of sight with your drone
Do not fly above 120 meters (just under 400 feet)
Do not fly near large crowds 
You must only fly during the day and in good weather conditions
Respect others' privacy while flying your drone
As with every country, you must also avoid airports, embassies, military bases, and other places of sensitivity. On top of this, Portugal has no-fly zones over most of its national parks, you must obtain permission from ANAC to fly a drone in the parks.
It's also recommended to have drone insurance, as you never know what could happen. This is recommended in general, not limited to Portugal.
TOP RATED DRONES
Other good photo opportunities
If you are interested in flying a drone in Lisbon, there's a pretty good chance you have an eye for a good photo too! Lisbon is full of great spots for photography, so here is a list of 5 of the best spots for taking pictures in Lisbon.
Torre de Belem
Rising out of the Tagus River, this tower is one of the most popular spots for snapping pics in Lisbon. It's such a beautiful landmark and such a unique one too! It's definitely somewhere to add to your Lisbon itinerary as a photographer visiting Lisbon.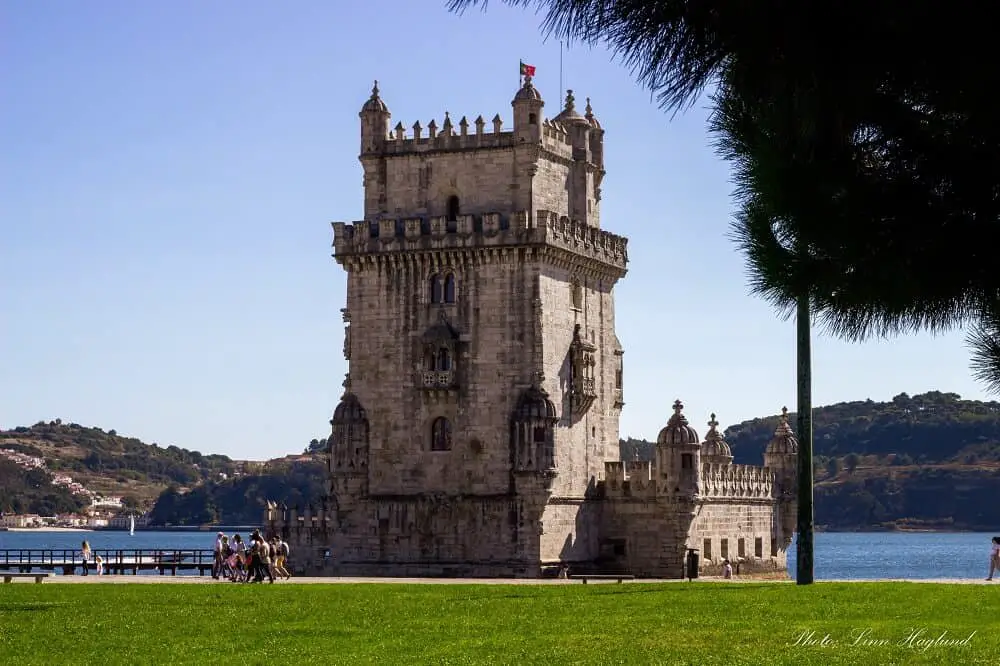 Elevador de Santa Justa
This is definitely one of the most decorated elevators around! The architecture is well above that of a normal elevator. Besides the beauty of the elevator itself, an added bonus this photography spot holds is its ability to capture a panoramic view without the use of a drone.
You get a view right across Lisbon, and it's simply stunning. A must-do if you are visiting Lisbon, let alone for photography.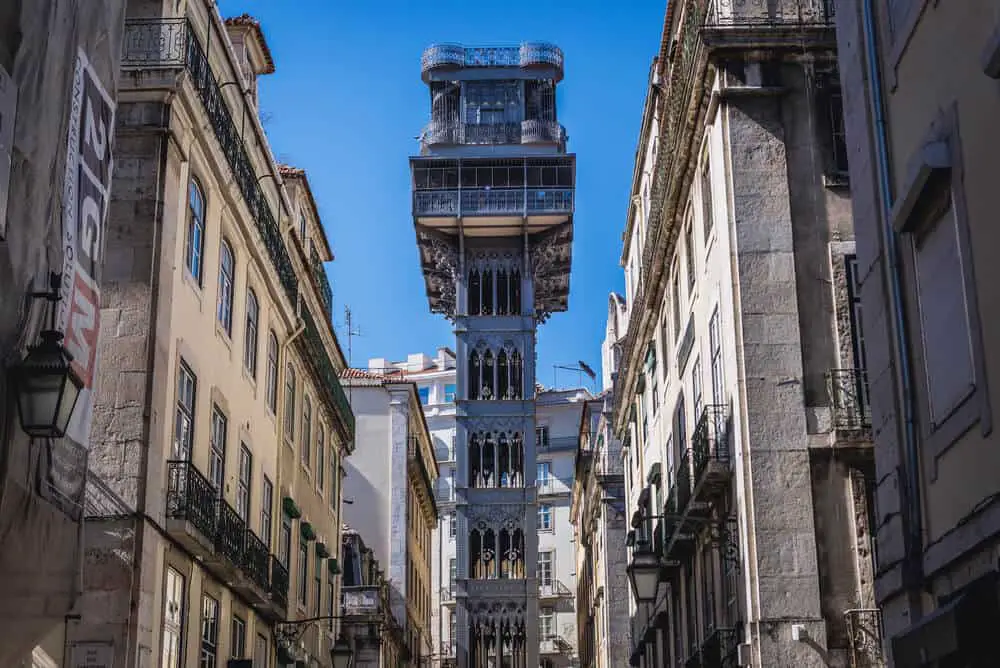 Capture the trams
As Lisbon is so famous for its trams, you can't visit Lisbon without taking a picture of them in action! They create some excellent photos, especially at night! The vibes are immaculate.
Whether you explore the city traveling by tram or you watch them straddle by, the yellow trams are the iconic symbols of Lisbon.
Particularly the famous No. 28 tram is frequently seen as you walk between the most famous attractions and through the Alfama district.
If you want to ride the tram, try to go to Lisbon in winter and ride it outside the regular rush hours when locals go to and back from work so that they don't find their transport jam-packed and can't get on.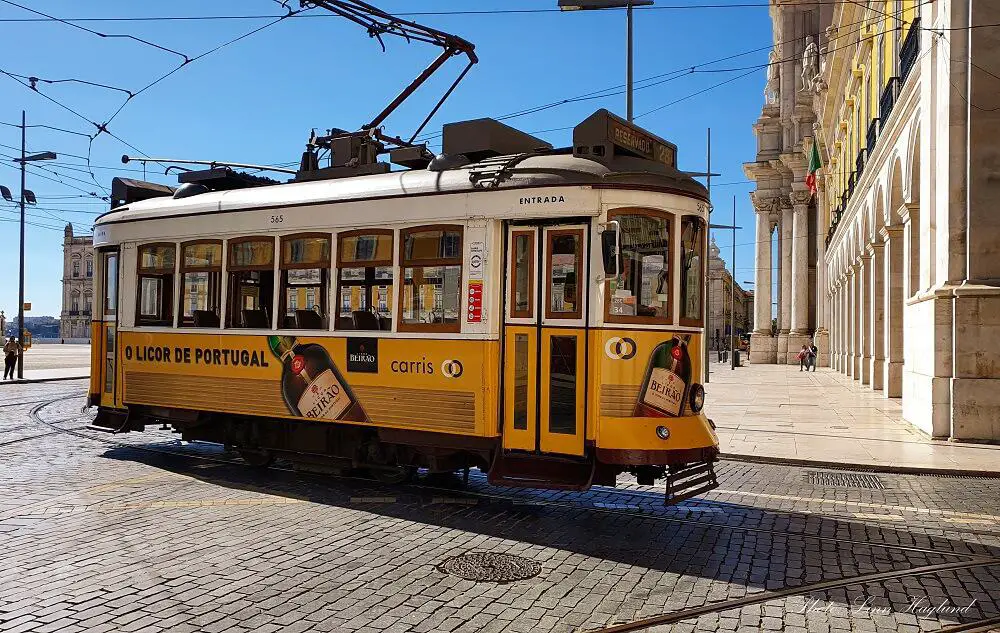 Christo Rei
Inspired by the Christ the Redeemer monument in Brazil, Lisbon has its very own statue of Christ. It also makes for some amazing photos, it's another must-do when visiting the City of Seven Hills.
Christo Rei is situated on the other side of the famous 25 de Abril Bridge from the city. When you drive into Lisbon from the south you will pass it as it towers majestically over the river.
If you have a good zoom lens, you can get a good shot of it, otherwise, you will surely capture an epic shot with your drone.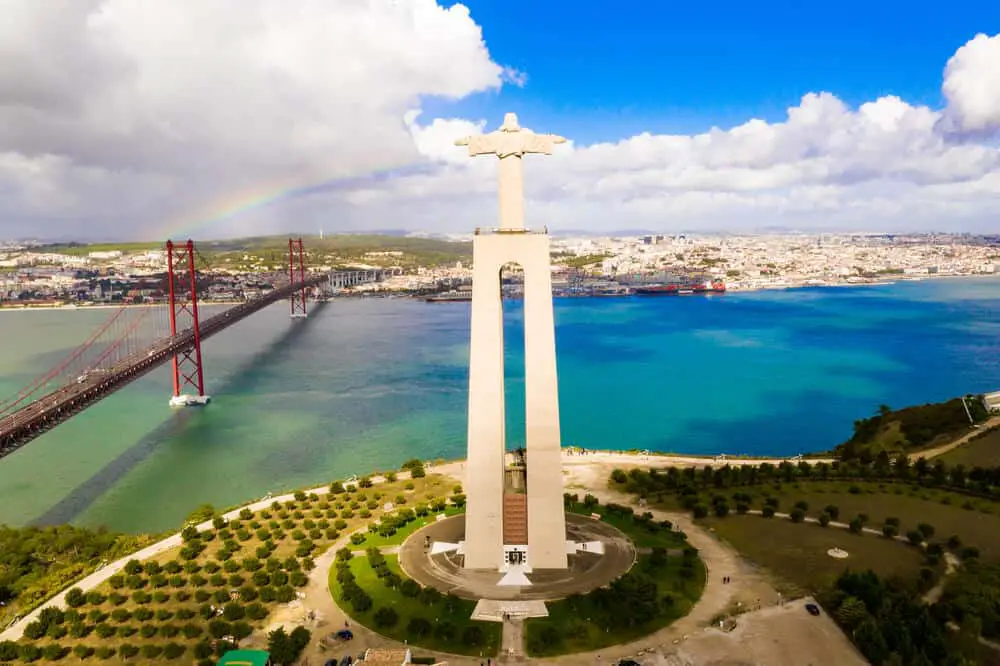 Pena Palace
One of the most popular day trips from Lisbon is to Sintra where you among other incredible castles find the famed Pena Palace. The colorful fairy tale castle, makes for some of the best photos to come out of Portugal!
It's hard to put into words how beautiful it is, lucky a picture speaks a thousand words.
While you are there, make sure you also see the Quinta da Regaleira and Castelo dos Mouros.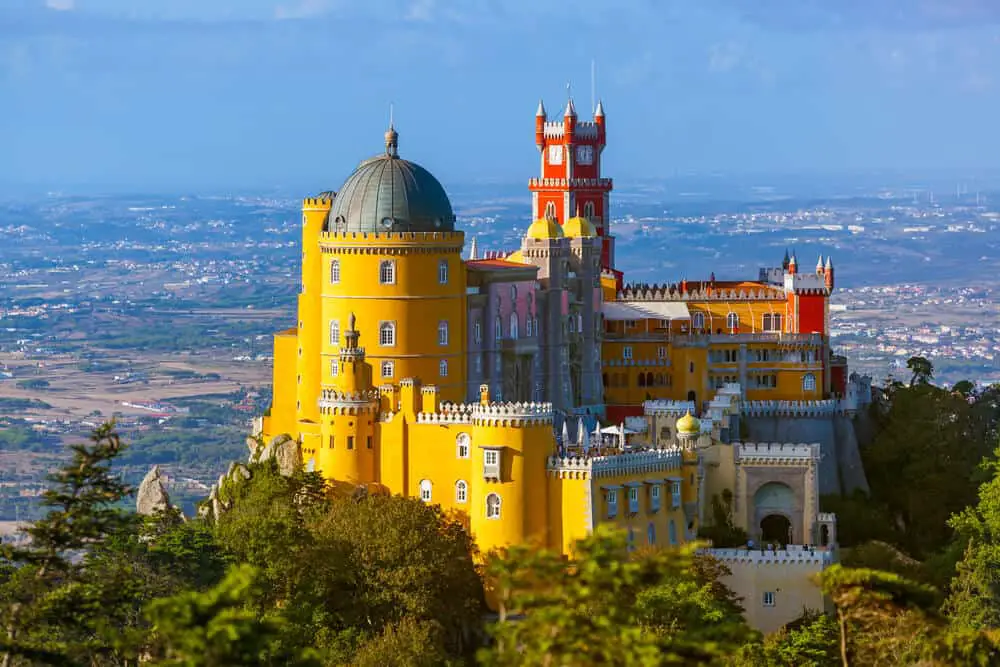 Can you fly a drone in Lisbon: Wrap Up
Thanks for reading our piece on "Can you fly a drone in Lisbon?" Hopefully, your question has been answered satisfactorily. Make sure to bring a drone to Lisbon!
It's such a beautiful place, and there's no better way to do it justice than through some breathtaking drone footage. Be sure to take lots of photos too- our photo opportunities make for some great outcomes! So get out there and capture the beauty of Lisbon!